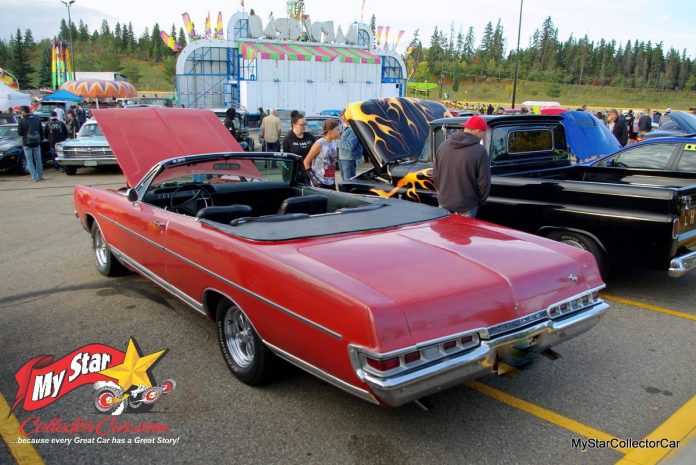 Johnny Frere is a third generation Mopar guy, largely due to his grandfather's influence because the man owned a Chrysler dealership, a family history fact that made Johnny "totally Mopar", in his words.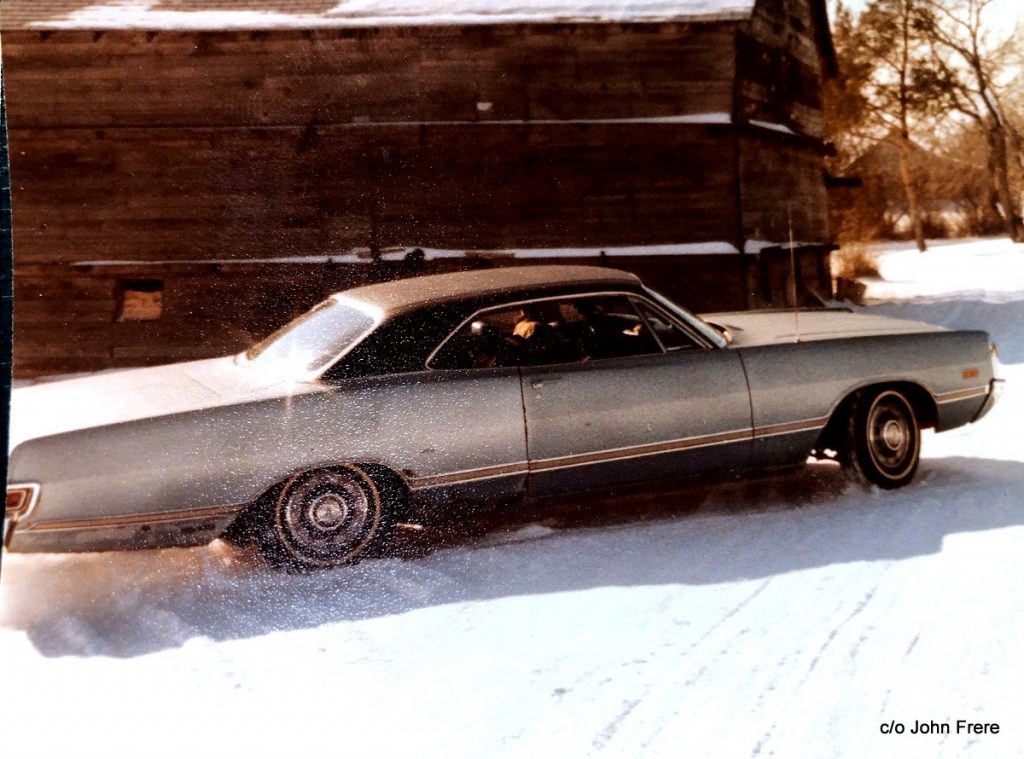 Consequently, Johnny agreed to purchase a 1969 Dodge Monaco 500 convertible from a cousin about six years ago when he was given an opportunity to buy his second vintage C-body.
Dodge Monacos were high end cars right out of the factory, but the Monaco 500 models were even higher end versions. Throw in the convertible edition and Johnny bought a very rare 1969 Monaco 500.
Johnny named his car Lucille because he was instantly connected to the convertible after the purchase. His cousin bought the car at a receivership auction for $7500 about 16 years ago and enjoyed the big Mopar for several year until he offered it to Johnny.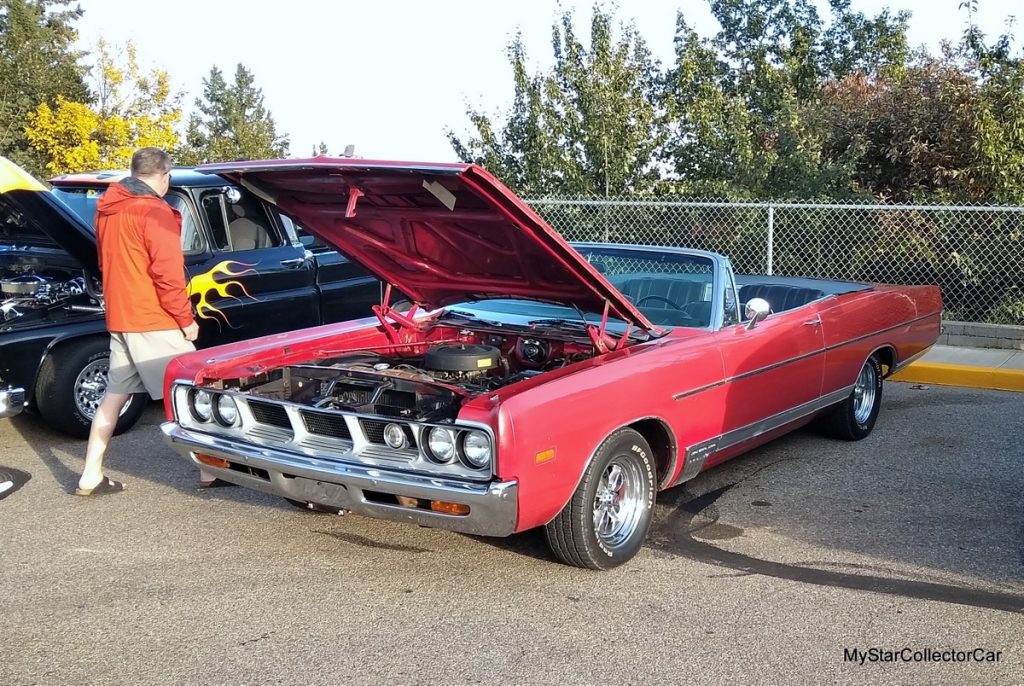 Johnny's Monaco 500 has new brakes, new top, and a rebuilt automatic transmission so it is more than ready for the road. He takes his big convertible out for a spin at least once a week during the summer season and tucks it into a warm garage for winter hibernation.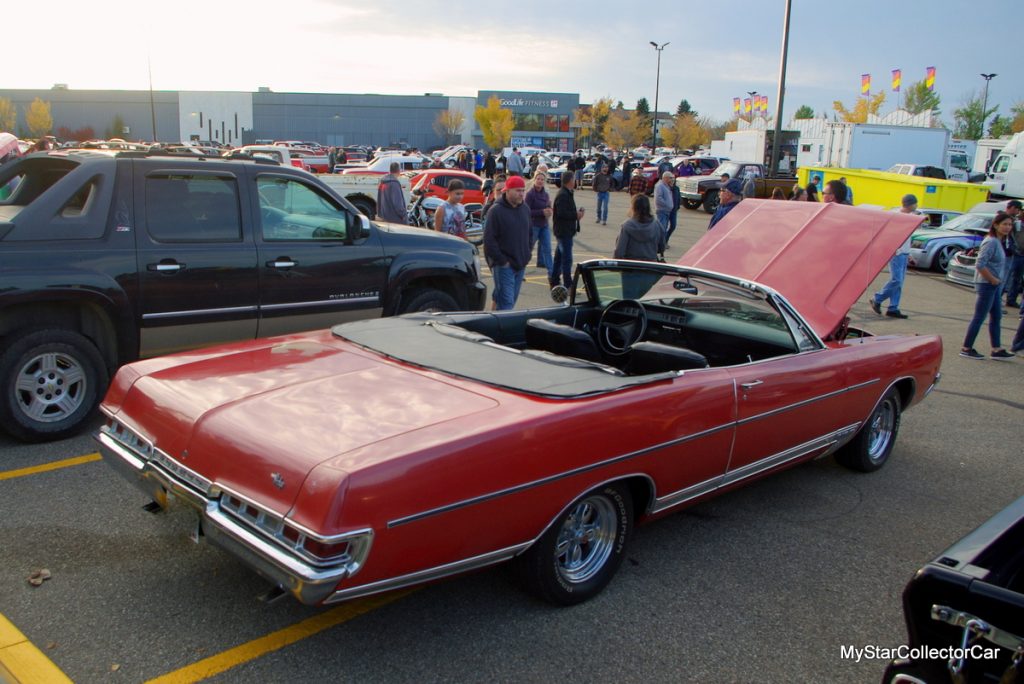 The fun part of the year for Johnny is clearly the non-winter season in his area because he likes to keep the Monaco's top down when he hits the road during the summer.

As mentioned, the 1969 Dodge Monaco 500 was the ultimate version of the car, so Johnny's convertible has plenty of luxury features. One of the items is the three-speed windshield wiper system on the Monaco 500 because most factory wiper systems only had one speed on many cars in '69.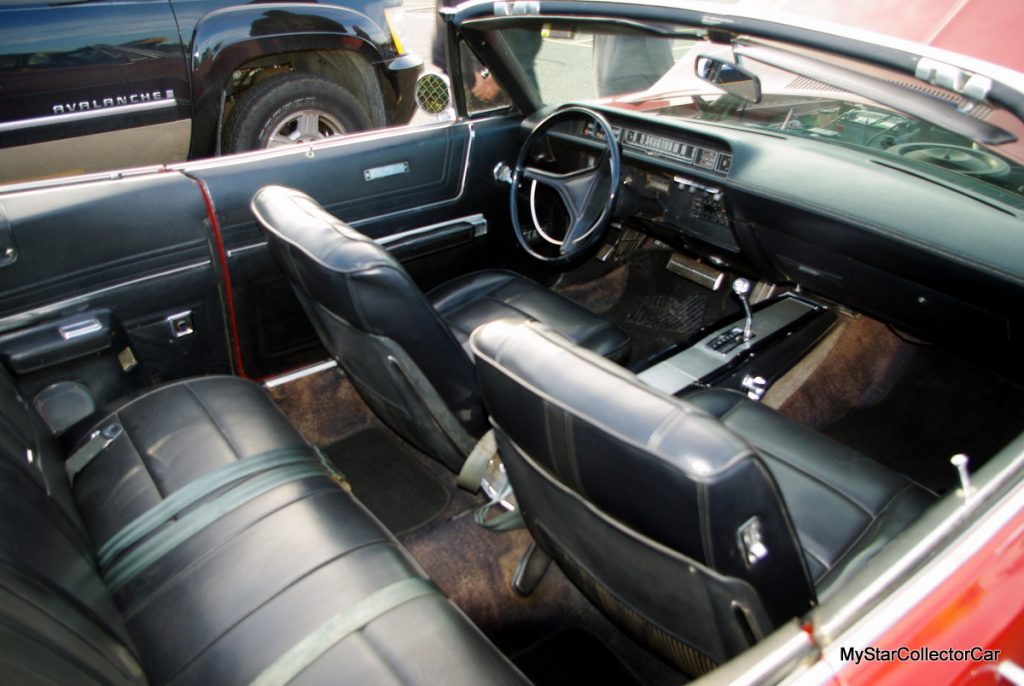 The car's factory luxury list includes power steering, power brakes, power windows, center console and bling such as extra turn signal indicators at the top of each front fender.
Sharp-eyed MyStarCollectorCar readers will notice the Monaco 500's Super-Lite option. The extra headlights were only available for two model years (1969 and '70) and were based upon a light reflector system that is a simple version of modern reflector headlights.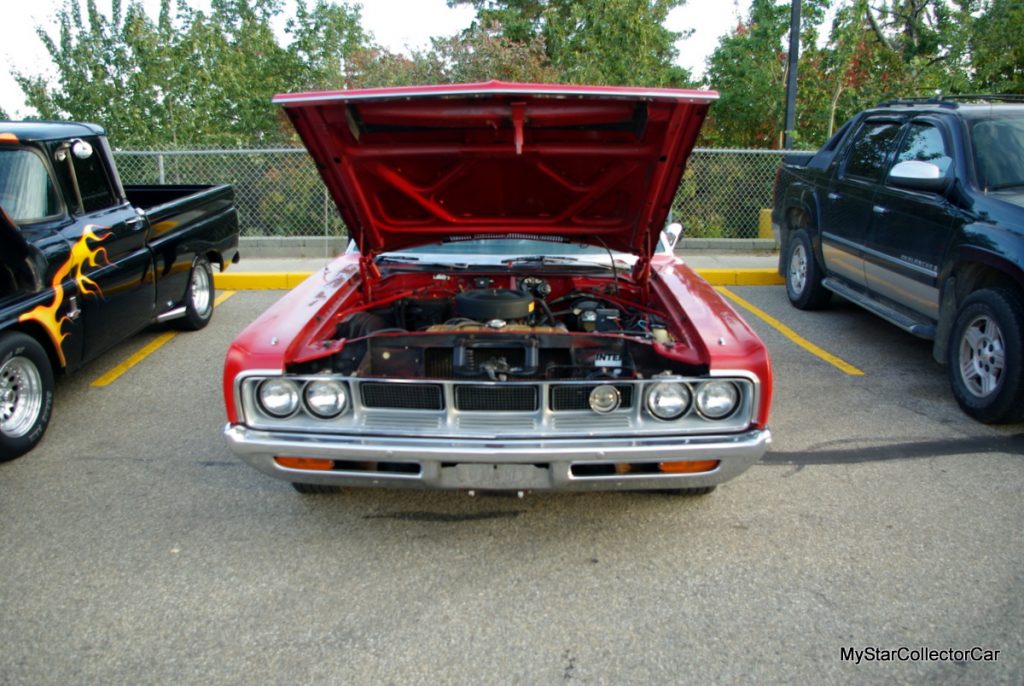 Super-Lite systems were designed to illuminate night roads better than a conventional headlight system in 1969, largely because auto makers were concerned about cars that were faster than standard headlight illumination at night during that era.
Johnny's '69 Monaco 500 also has an aftermarket cruise control system that works very well, according to him. Johnny has found the car is very comfortable at 65 mph (about 100 km/h), so the cruise control is a valuable asset on highway trips.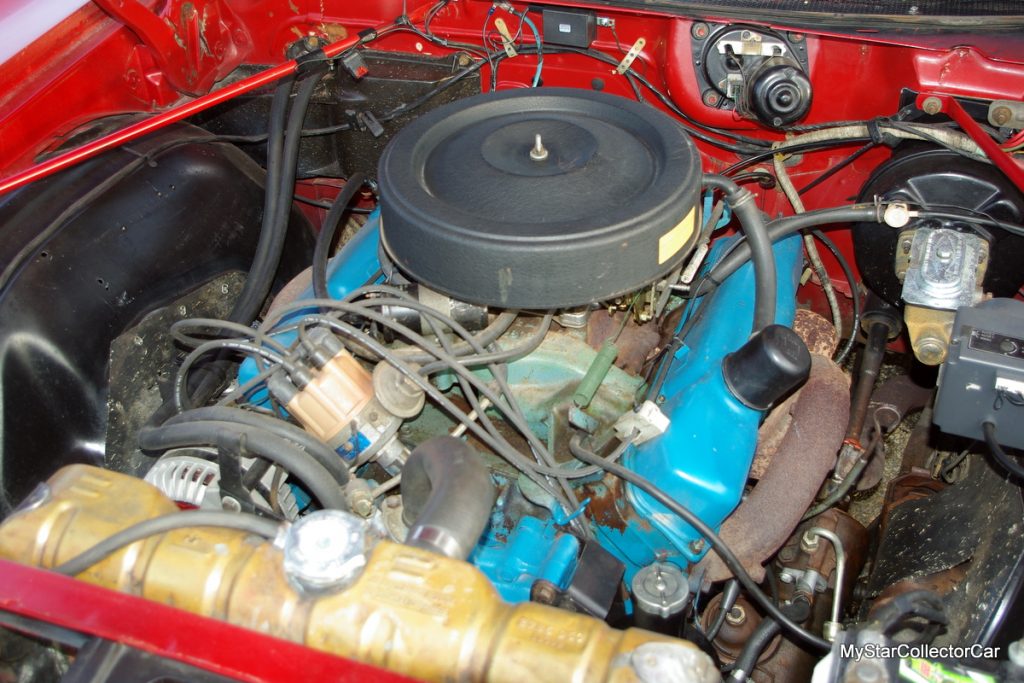 The factory big block engine in the Monaco 500 has performed very well for Johnny over the years. He described it as "2 pumps (on the gas pedal) and it starts", a reliability factor that is not always a part of a carb system in the vintage car hobby.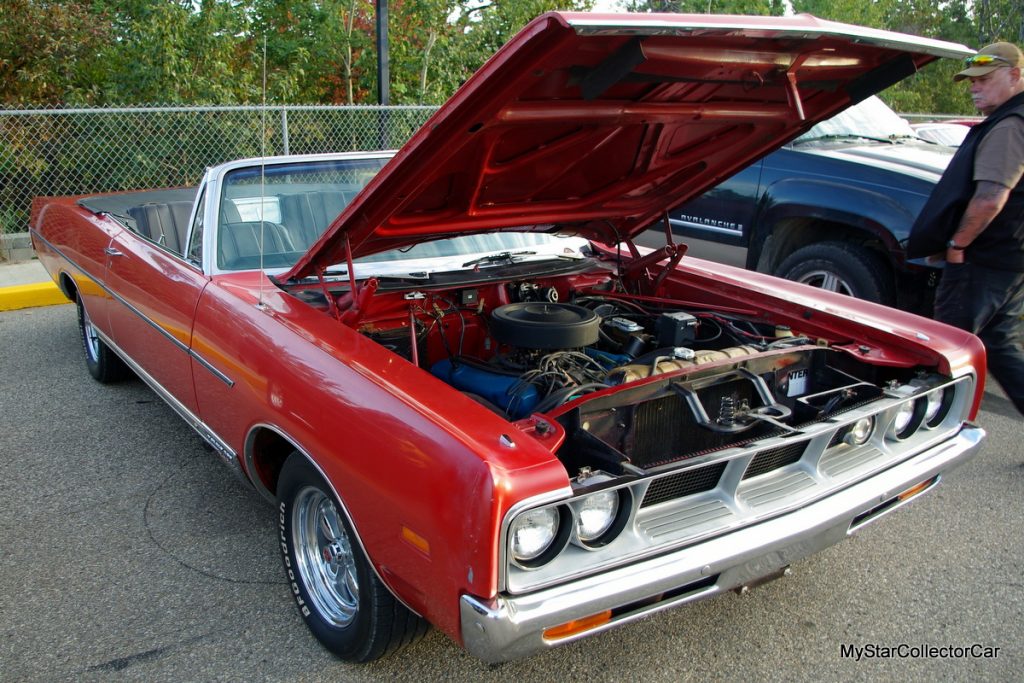 Johnny has a solid long range game plan for his rare 53-year-old Monaco drop top. He wants to bring the car back to its showroom condition, including its paint, bling, wheels and even its factory air cleaner.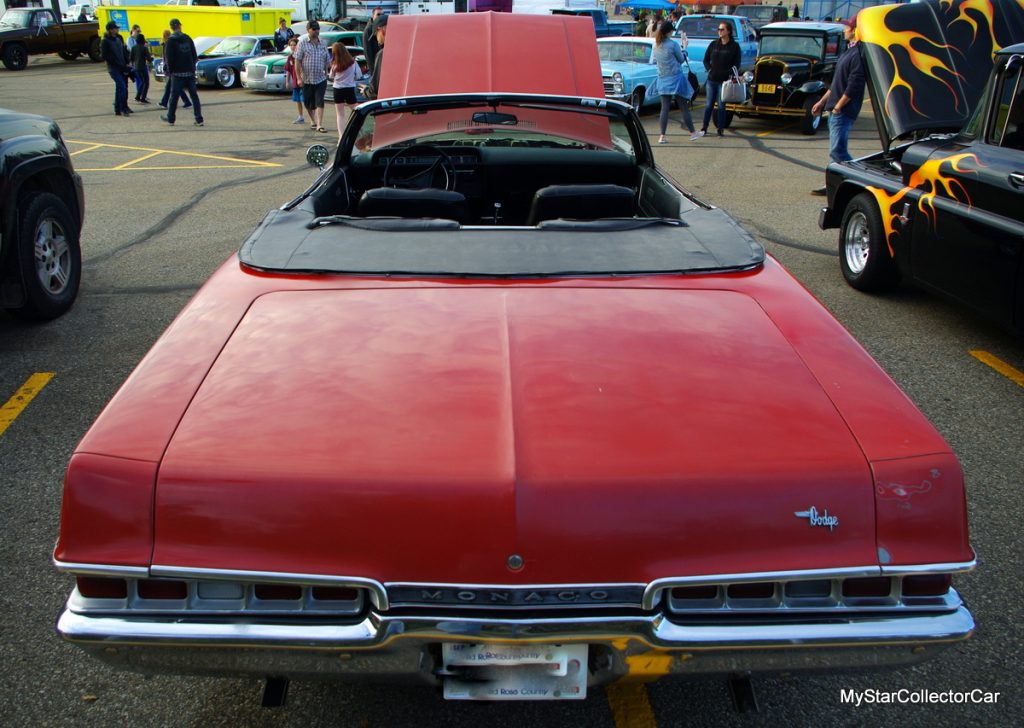 BY: Jim Sutherland
Jim Sutherland is a veteran automotive writer whose work has been published by many major print and online publications. The list includes Calgary Herald, The Truth About Cars, Red Deer Advocate, RPM Magazine, Edmonton Journal, Montreal Gazette, Windsor Star, Vancouver Province, and Post Media Wheels Section.