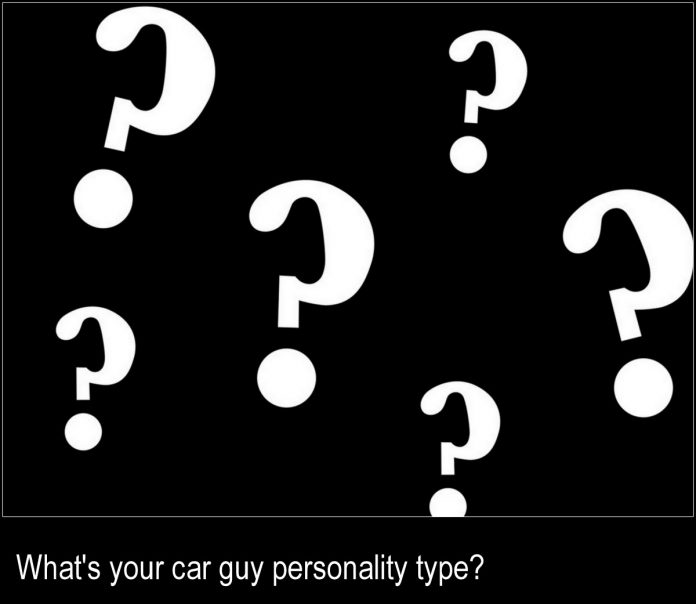 There are a range of psychological tests designed to define what kind of personality you have–after you answer a series of questions.
They have various names like Myers-Briggs Type Indicator, Eysenck Personality Questionnaire, or Minnesota Multiphasic Personality Inventory (MMPI), and they are all designed to pick out pieces for a company jigsaw puzzle.
For example, are you totally committed to history and accuracy?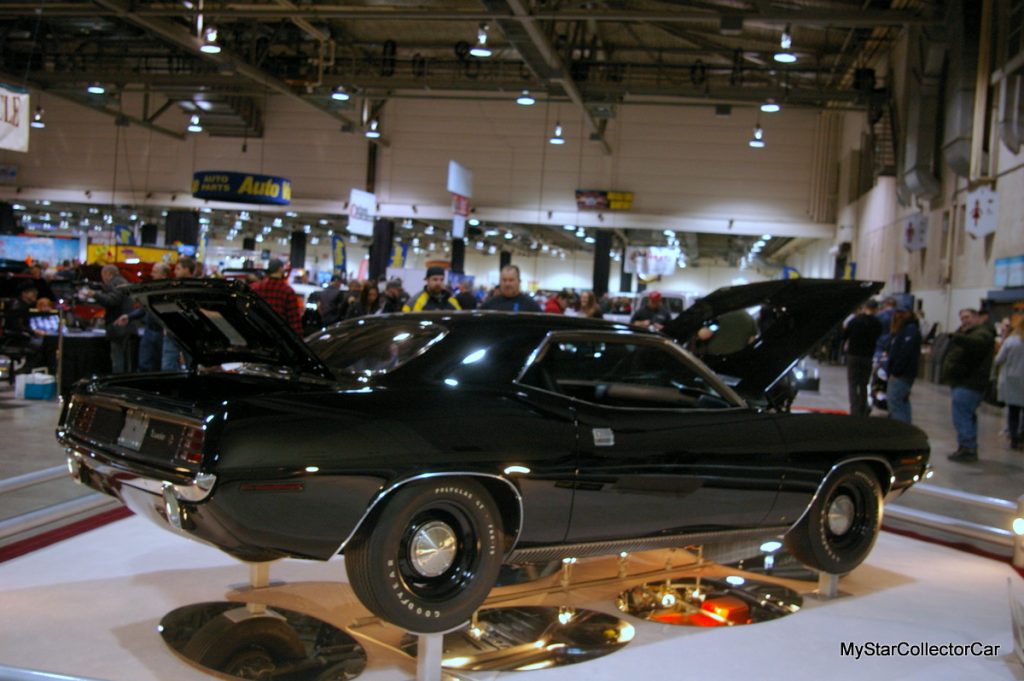 If so, you're a purist in the car hobby, so you're the kind of guy who loses sleep over a non-date coded radiator hose.
Does faded paint or surface rust appeal to you?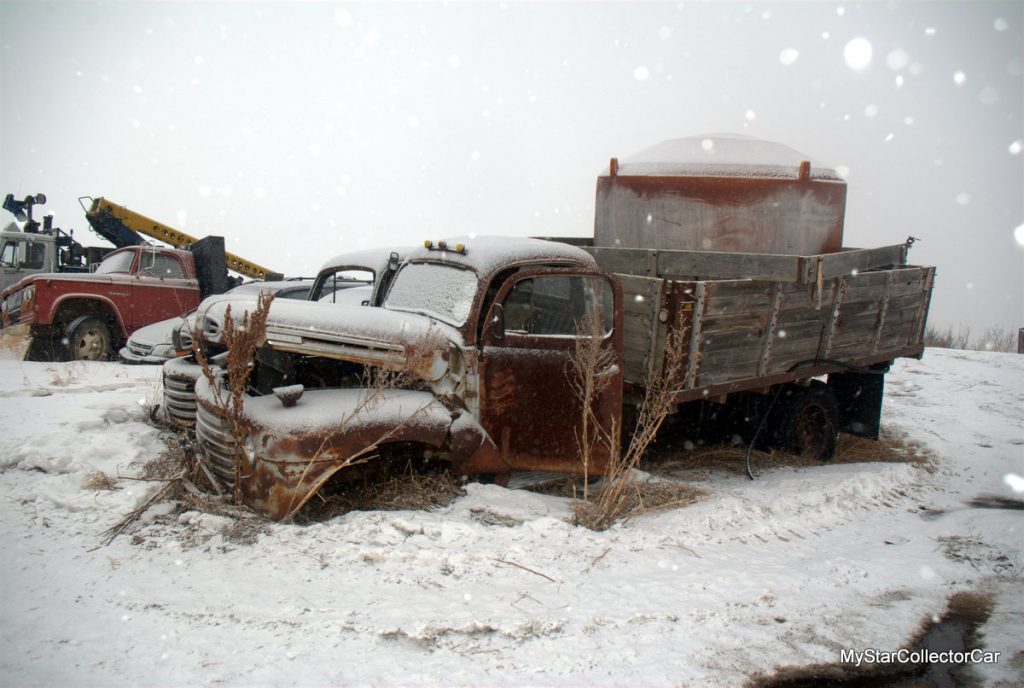 If so, you're a patina guy because you prefer the ravages of time over a decent paint job–but you differ from a purist because you'll plunk a monster big block under the weather-beaten hood. A purist would rather sell his first-born child before he'd replace the original engine.
Is neck-snapping horsepower important to you?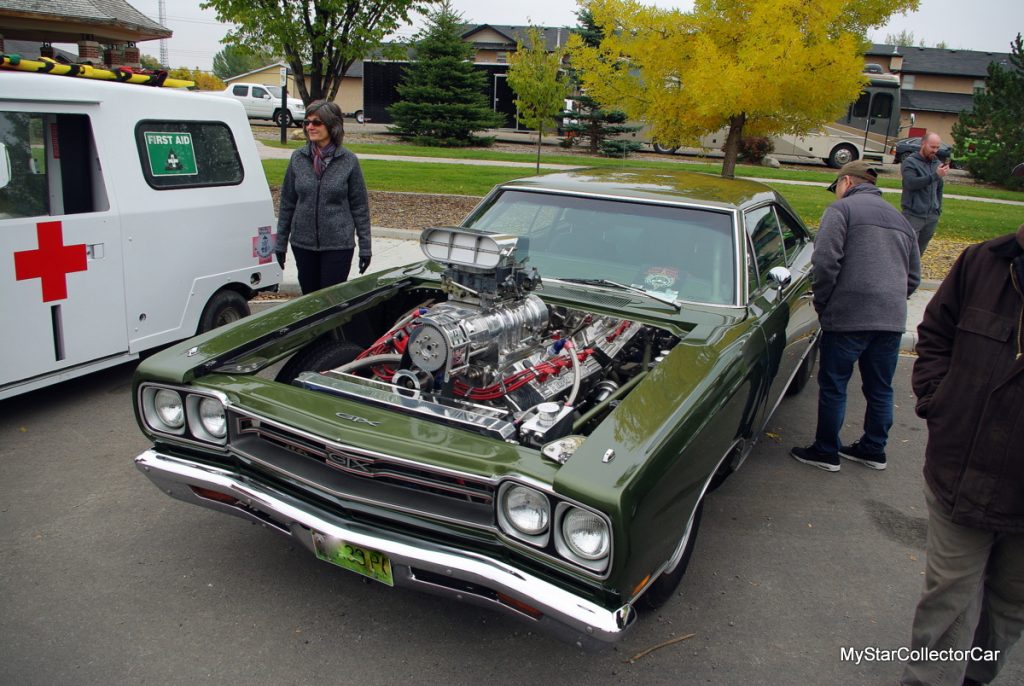 If so, you're a more-power guy. You differ from the patina guy because you're not afraid of a decent paint job and you don't care about history.
Does welding nasty used parts together make you happier than Christmas Day did when you were eight years old?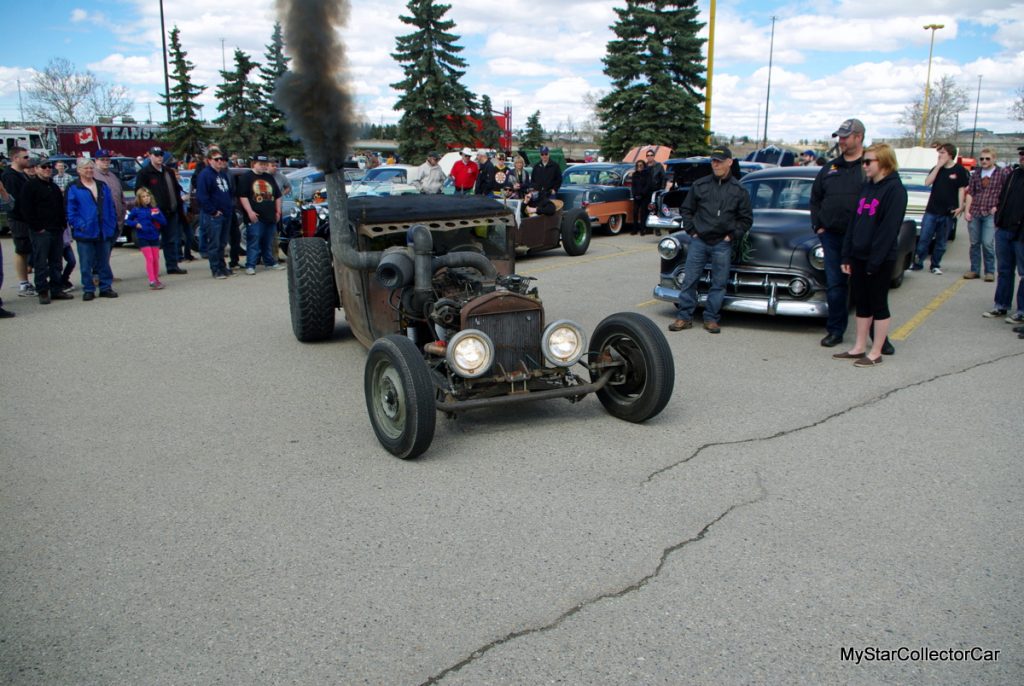 If so, you're probably a rat rod guy. You don't care much about looks, comfort or noise–you just care about shock and awe. Stock form, originality, and function are meaningless–it's all about intimidating your church-going neighbors.

Does the thought of your classic car in the real world put you in therapy for years?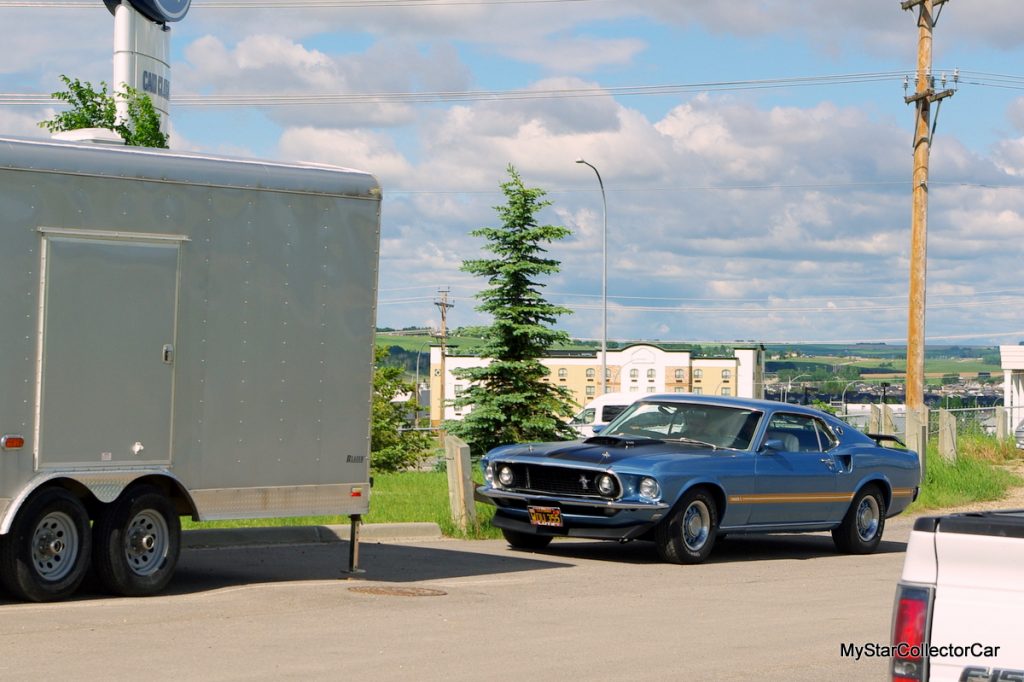 If so, you're definitely a trailer queen car guy. This is not a badge of honor because 98% of car guys have no respect for trailer queens, but you win on two fronts. One, you're a rebel–if you define rebel in the same way a chartered accountant who orders more than one Mai Tai at a chartered accountant convention is a rebel. And two–your car stays mint.
Do you need a vehicle that tells the world you're a working-class guy–even if you're a dentist?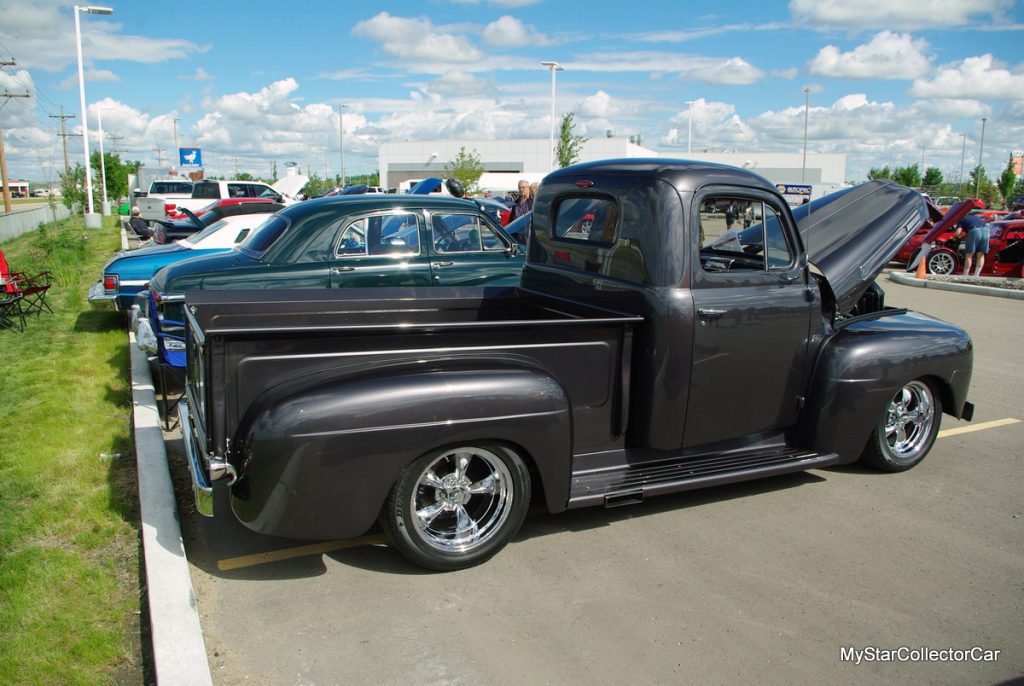 If so, you're probably an old truck guy and you watch TV car auctions.
Does yesterday's look appeal to you, but you really like the way your new BMW handles?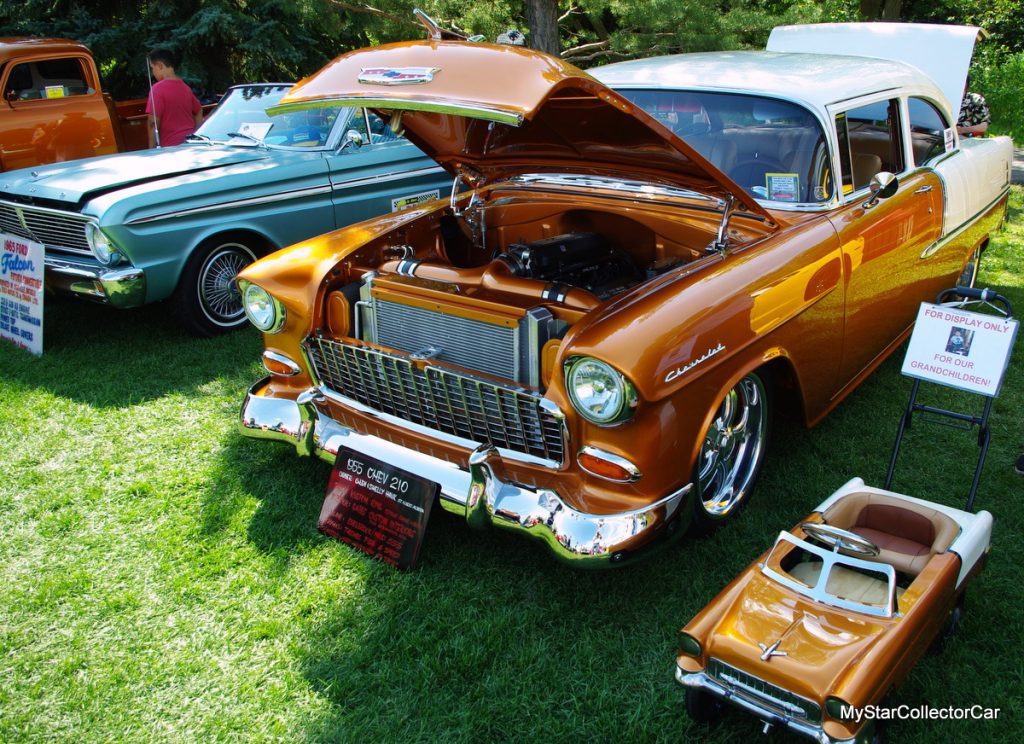 If so, you're probably a resto-mod guy, so while 60s muscle may look cool, the thought of driving a factory-stock Chevelle SS396 appeals to you as much as a covered wagon trip to California. You love the look, but the handling, braking and comfort of an original SS396 scares you more than open heart surgery.
Finally, do you like many examples of a particular group of things?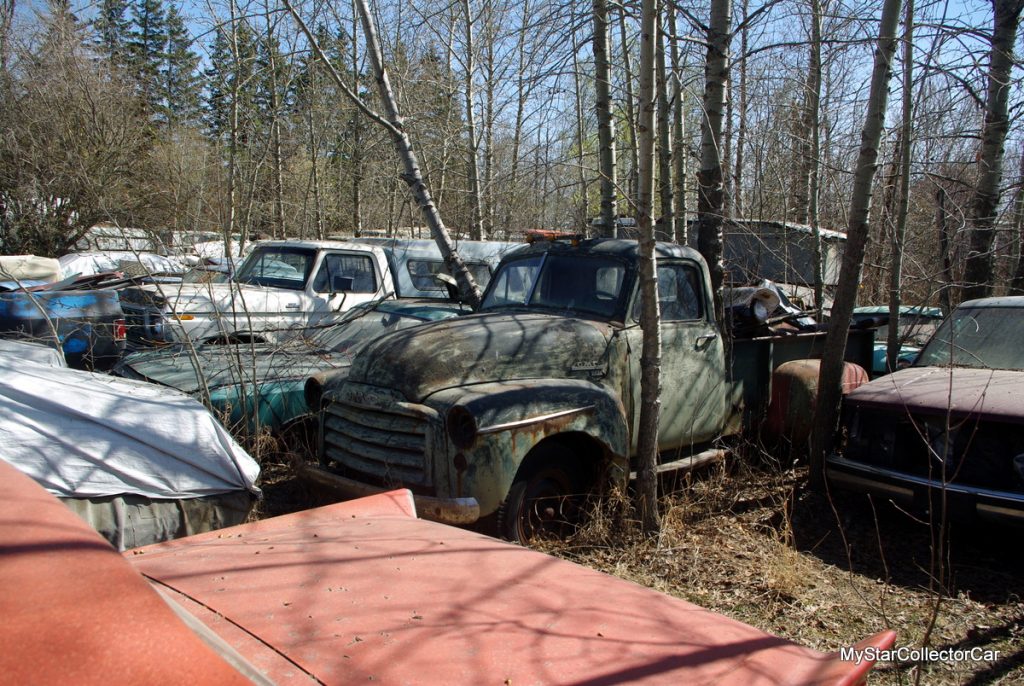 This one is a little tricky because you could easily fall into one of two categories. You could be either a collector or a hoarder. There's a simple test–if you keep them mint, you're a collector. If you let them rot for decades, you're a hoarder.
By: Jerry Sutherland
Jerry Sutherland is a veteran automotive writer with a primary focus on the collector car hobby. His work has been published in many outlets and publications, including the National Post, Calgary Herald, Edmonton Journal, Ottawa Citizen, Montreal Gazette, Saskatoon StarPhoenix, Regina Leader-Post, Vancouver Sun and The Truth About Cars. He is also a regular contributor to Auto Roundup Publications.
Please re-post this if you like this article.