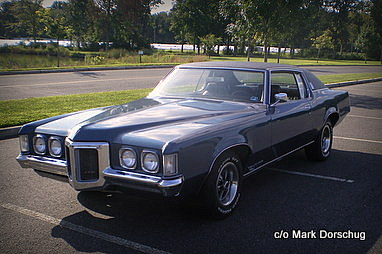 Old cars are far more than the sum of obsolete parts and outdated technology.
They are key players in people's lives because the essence of the hobby is the personal connection to an old ride.
"This 1969 Pontiac Grand Prix has one of the strongest links you'll ever see between a car and owner."
Mark Dorschug has owned this car since the Nixon administration as he explained: "I originally bought this Grand Prix in 1971 from Win Gurney Pontiac in Syracuse, New York. I was actually looking at the larger Catalinas but was talked into test driving this car which had just been traded in with 20,000 miles on it; one drive out onto the interstate and I was hooked by the power, handling and styling".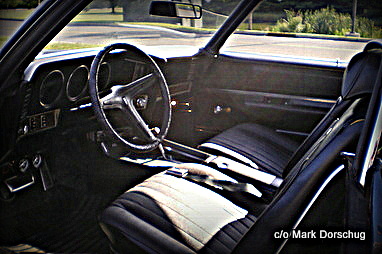 There were many changes in location and to the car over the years: "I owned it until 1999, moving several times, first to New Jersey, then to Atlanta and finally back to NJ. During those years I installed Ansen Sprint wheels, had it custom painted and drove it only in the summer".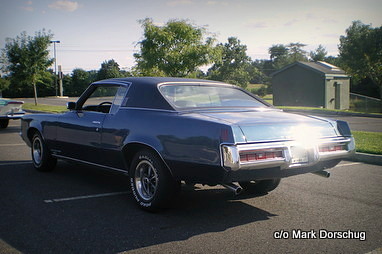 Time marches on and the Pontiac's role changed: "But by '99 it now had 120,000 miles on it, still ran strong but needed paint and some body work. I sold it to my teenage son John "JP" that year with hopes he would return it to its former luster but school and work got in the way and he sold it".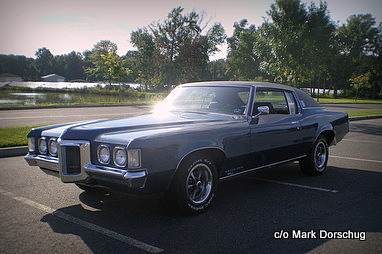 Seller's remorse is a reality in the old car hobby and this Pontiac sale went in that direction: "By the early 2000's he would frequently regret having sold it and vowed to find another '69 Prix. In 2007 he was now out on his own but called me one day to tell me he had something to show me. I remember telling my wife "I wonder if he finally found another Grand Prix?".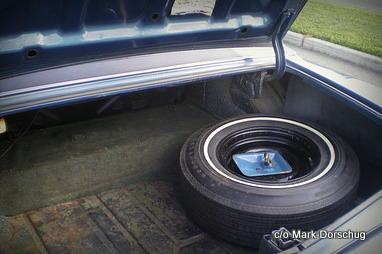 The plot took a more intriguing turn: "When he drove up I couldn't believe my eyes: a '69 GP in the same Liberty blue w/ black vinyl top and black interior. I told him it looked just like our old car, except for the new American Racing wheels. He said "open the trunk" and when I did I almost cried; there were the same speed equipment decals on the inside of the lid that I had put there back in the early 70's AND also there were the Ansen Sprint wheels!"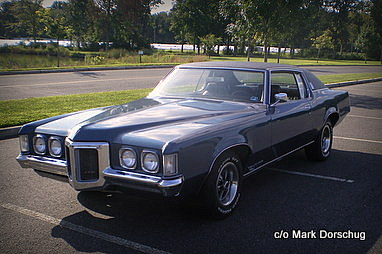 Unfortunately, life intruded in a profound way: "In 2012, JP lost a short but valiant battle with cancer at the age of 31. Before we lost him he expressed his wish that "Dad should get his car back". Needless to say this is one car that will never be sold again".
The Pontiac had clearly been in good hands: "Whoever bought it from JP had redone the body and also done some things to the engine. The original 428 is still there but now sports a hotter cam as well as an Edelbrock intake w/ a dual inlet Holley and an electric fuel pump. The car runs very strong and the throaty rumble turns heads whenever we take it out. In addition to the 428 engine, it has a Turbo-Hydramatic transmission and positraction. While I still have the Ansen wheels, I decided to put factory correct Rally 2 wheels on it".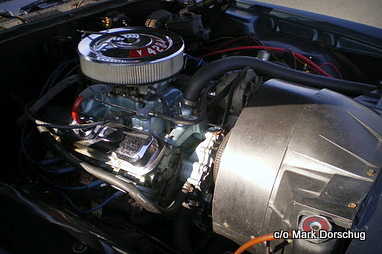 Mark is extremely happy behind the wheel of his 4-wheeled memory machine: "It still drives great and brings back so many memories. I drive it 1,000 miles/year, mainly to shows including Fall Hershey and Das Augsfest".
The essence of the old car hobby has never been clearer than this 1969 Pontiac Grand Prix.
Jerry Sutherland
CLICK HERE to Like us on Facebook
CLICK HERE to Follow us on Twitter
CLICK HERE to Follow us on Pinterest