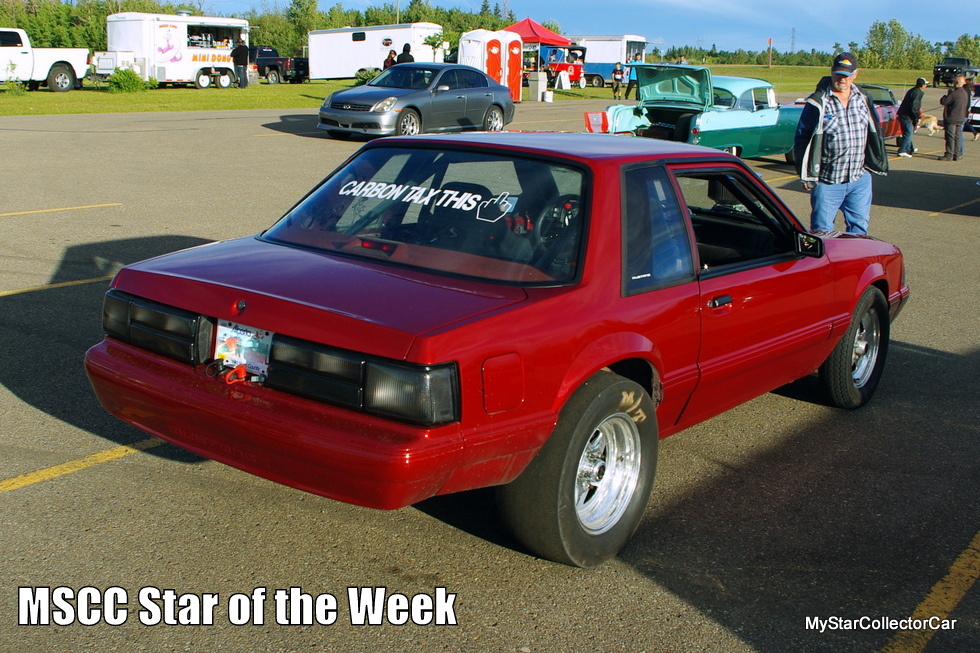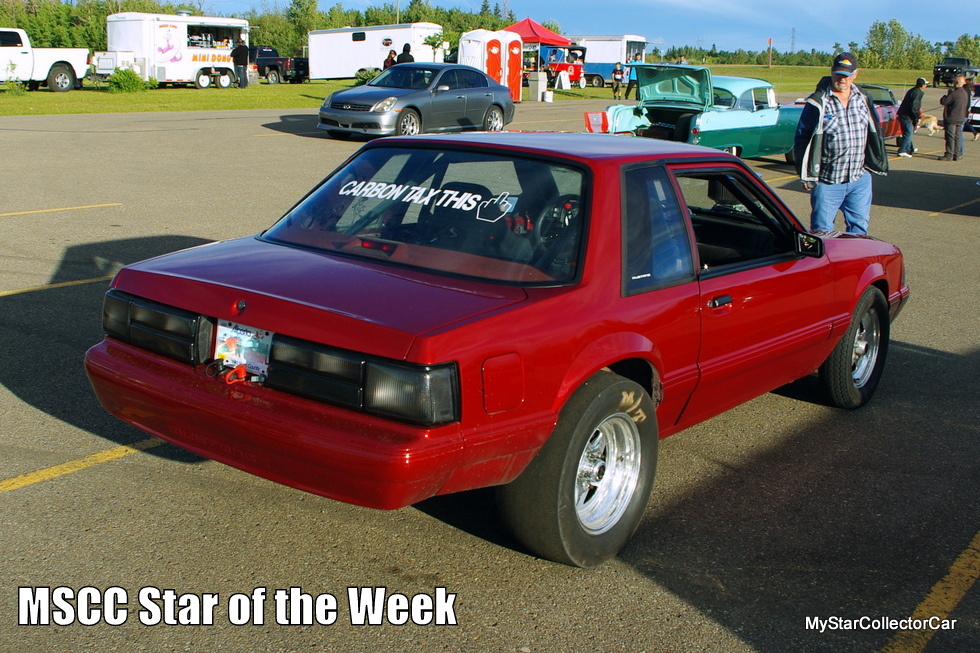 MSCC JUNE 19 STAR OF THE DAY: A FOX BODY MUSTANG WITH A GREAT MESSAGE
Fox body Mustangs are climbing in value every year.
'They've had a cult following since the day they hit the market in 1978 because the 302 turned these cars into rockets so the Fox bodies became affordable new-age muscle cars in the 1980s.'

Fox body Mustangs are cool on their own but a great message in the rear window makes them even cooler.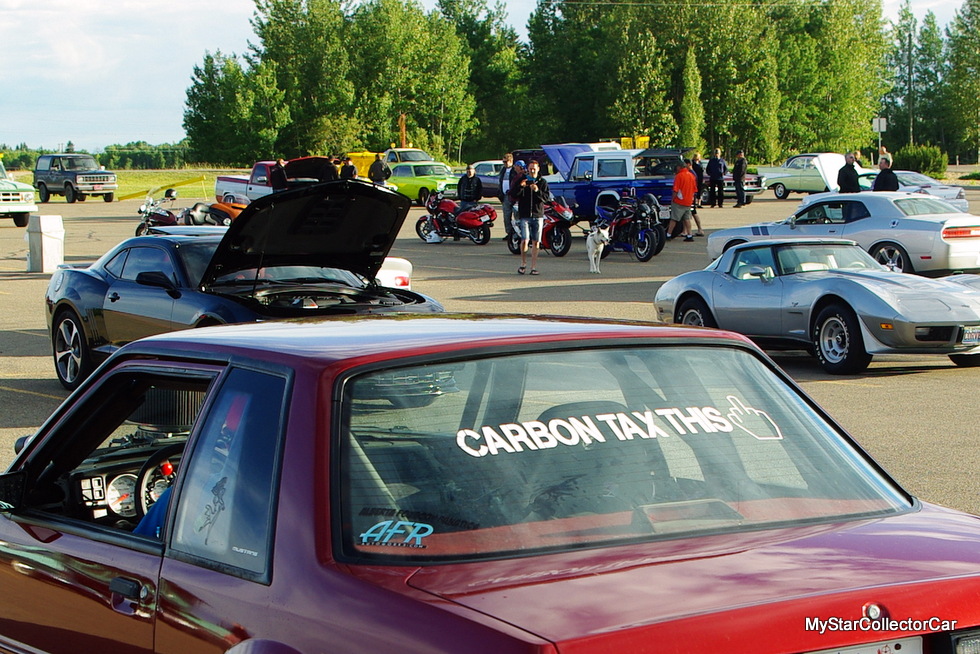 This MSCC Star of the Week Fox body Mustang had a great message.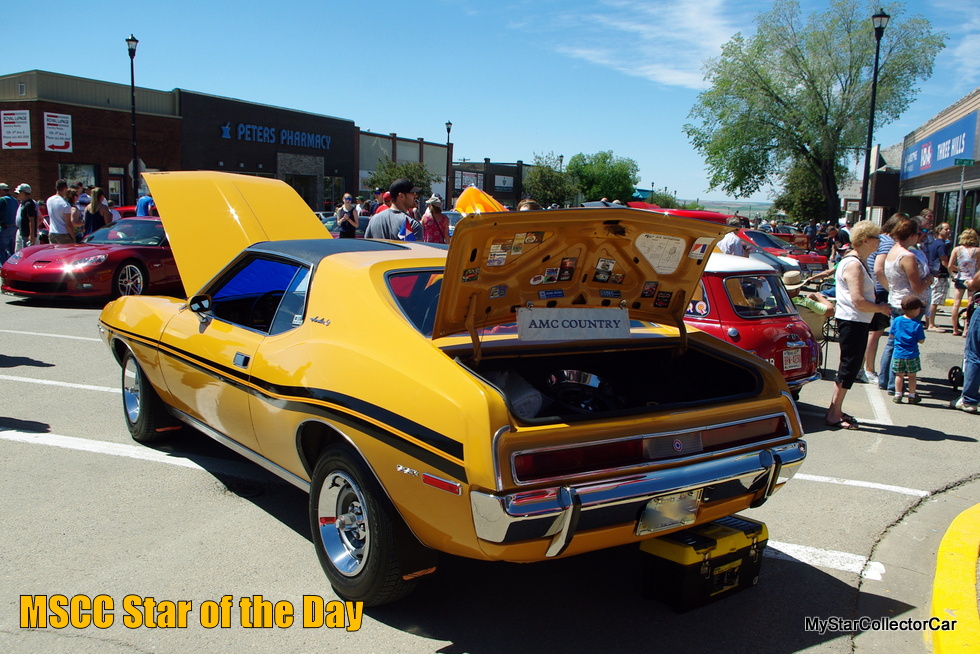 MSCC JUNE 18 STAR OF THE DAY: THE 1980-LOOKING AMC JAVELIN
AMC Javelins were exceptionally cool cars when they debuted in '68.  
'They ranked 4th place in the pony car derby but that didn't mean they weren't in there punching because the Javelin was strong competition for the Big Three.'
Javelins went through a pretty major re-do in '71 when AMC added some touches and started a new campaign with the new look.
They called this MSCC Star of the Day the 1980-looking AMC Javelin.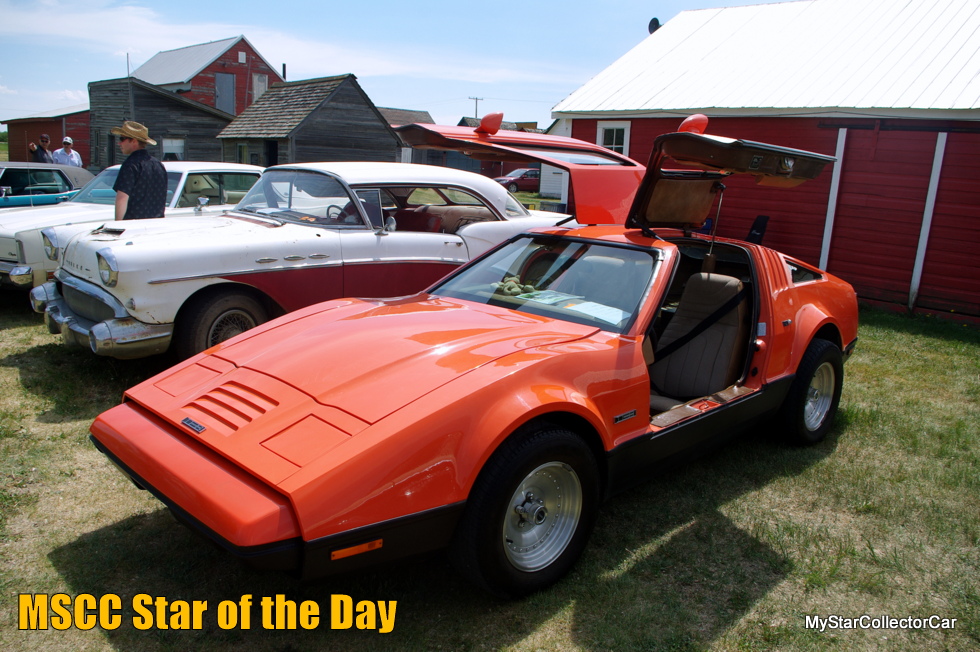 MSCC JUNE 17 STAR OF THE DAY: BRICKLIN—GREAT IDEA BUT THE EXECUTION WASN'T
The Bricklin joined a long list of short-lived car brands in the mid-70s after a two year run.
They were the brainchild of Malcolm Bricklin; an American millionaire but they were built in New Brunswick, Canada.
'They ran into many production problems at Bricklin so they didn't produce the numbers to turn a profit and eventually they stuck the New Brunswick government with a 21 million dollar bill.'
This MSCC Star of the Day Bricklin was at a 2015 show—Bricklins were a great idea but the execution wasn't.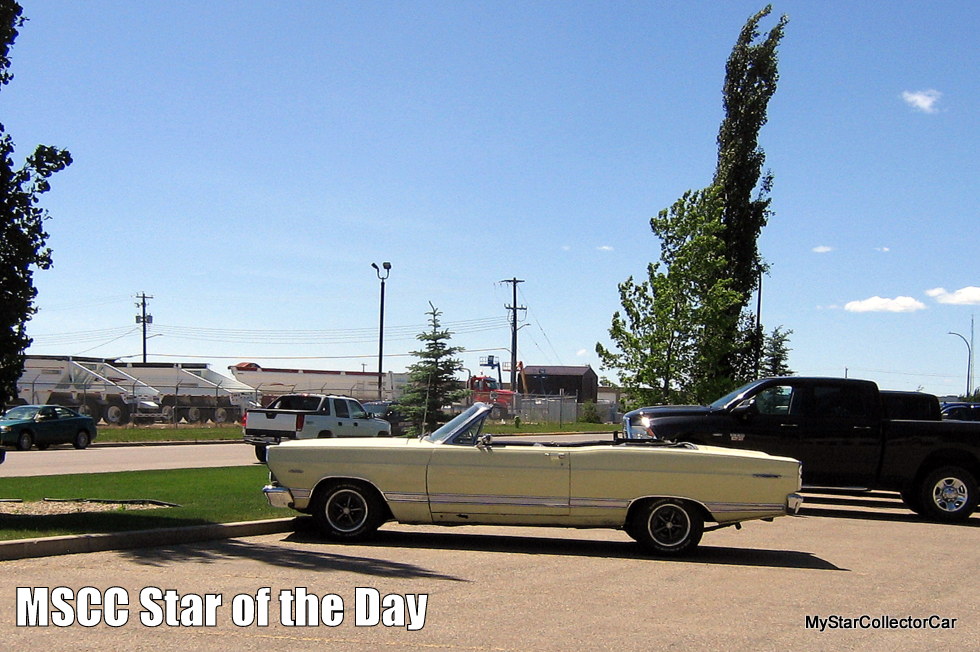 MSCC JUNE 16 STAR OF THE DAY: '67 FORD FAIRLANE CONVERTIBLE—BECAUSE A SPECTACULAR LATE SPRING DAY SHOULDN'T BE WASTED
There's a pretty simple rule with spring—use it or lose it.
You can't take spring for granted because it's a transitional season so expect the unexpected.
'This means you have to take a carpe diem (seize the day) attitude when you own a convertible because that sunny June morning can easily migrate into horrible June afternoon status thanks to the whims of this fickle time of year.'
This MSCC Star of the Day '67 Ford Fairlane convertible was the perfect choice because a spectacular late spring day shouldn't be wasted.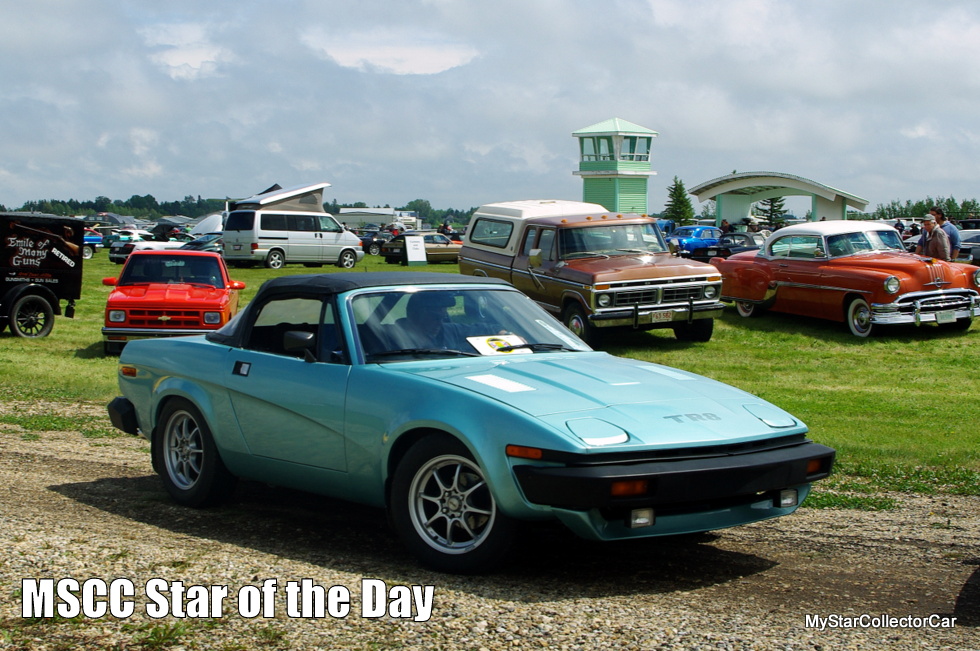 MSCC JUNE 15 STAR OF THE DAY: TR8—THE LAST RUN FOR THE TRIUMPH
Triumphs were legendary sports cars because they were so typically British.
'They were crude, temperamental, quirky machines but they were spectacularly fun, sporty and they had that intangible English flair.'    

Triumph ended the line with the V-8 powered TR8—a powerful, less traditional version of a legendary British sports car line.
This MSCC Star of the Day TR8 is a fine example of the last run for Triumph.
MSCC JUNE 14 STAR OF THE DAY: '64 FORD PICKUP—IT'S NOT A CRIME TO KEEP THEM STOCK
Old pickup trucks rarely keep their factory ground clearance.
'Most of them get lowered—some to belly crawling levels while others get jacked so high you need a parachute to exit the cab.'

There's something about an old truck that causes guys to administer major cosmetic changes to them so you never see one that is simply stock.
This MSCC Star of the Day '64 Ford was a welcome sight because kids—it's not a crime to keep them stock.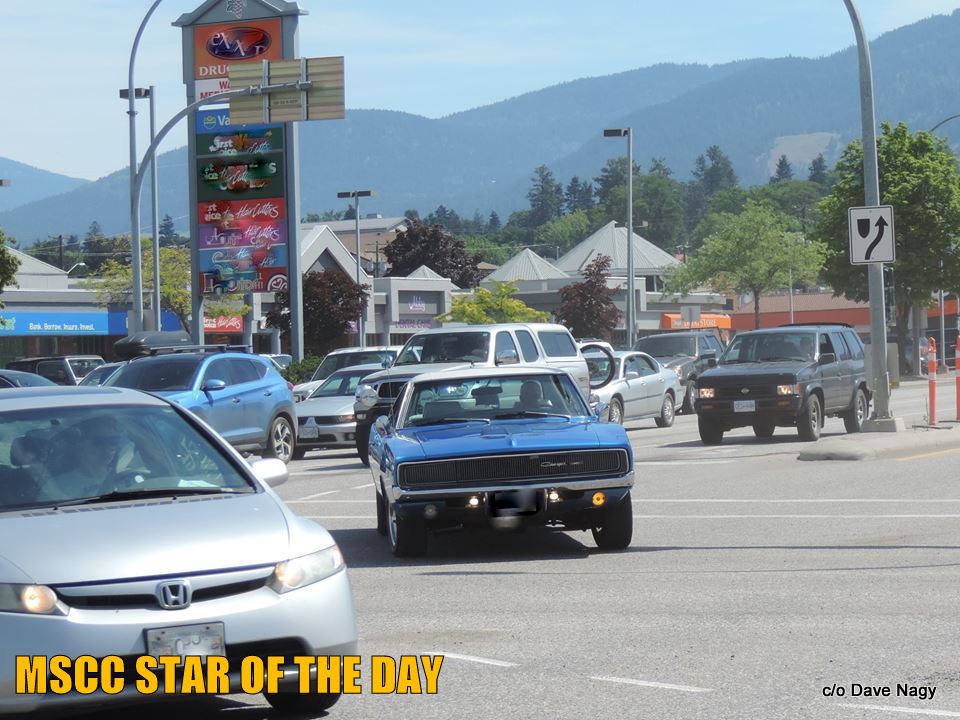 MSCC JUNE 13 STAR OF THE DAY: '68 CHARGER—BULLITT COOL IN TRAFFIC
The movie 'Bullitt' put the '68 Charger on the map but the car didn't need the help.
These cars were an instant hit for Mopar guys when they debuted for the 1968 model year so Charger sales went far beyond the best estimates.
'Steve McQueen may have driven a Mustang in Bullitt but the '68 Charger he chased all over San Francisco was a major star in this cop drama.'
This MSCC Star of the Day '68 Charger showed some serious Bullitt cool in traffic a few weeks ago.
Star of the Day page sponsored by Southside Dodge
CLICK HERE to Like us on Facebook
CLICK HERE to Follow us on Twitter
CLICK HERE to Follow us on Pinterest