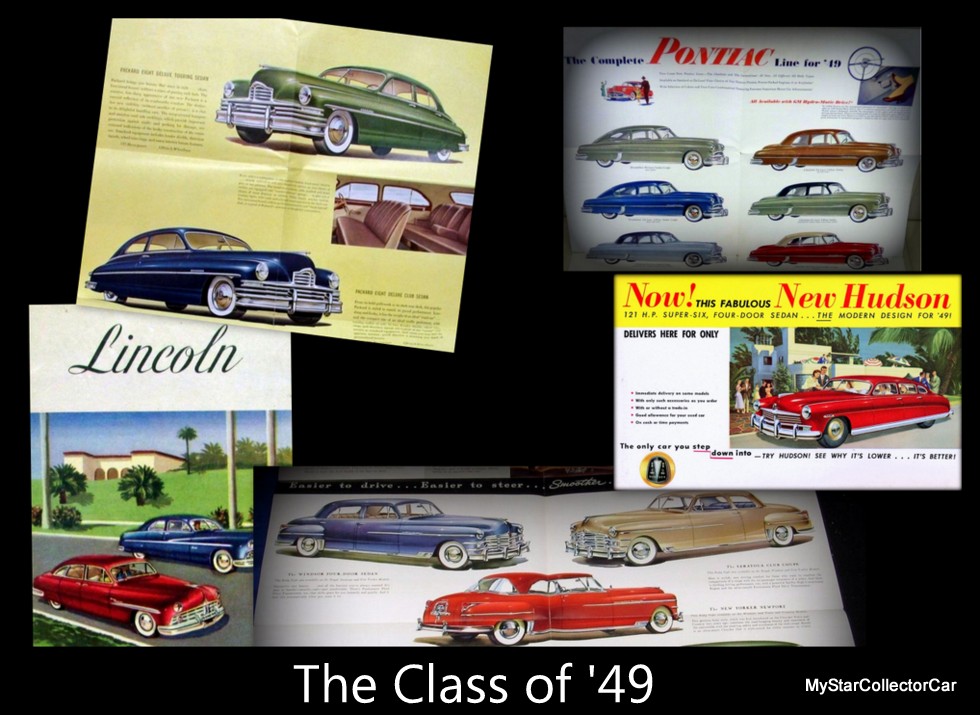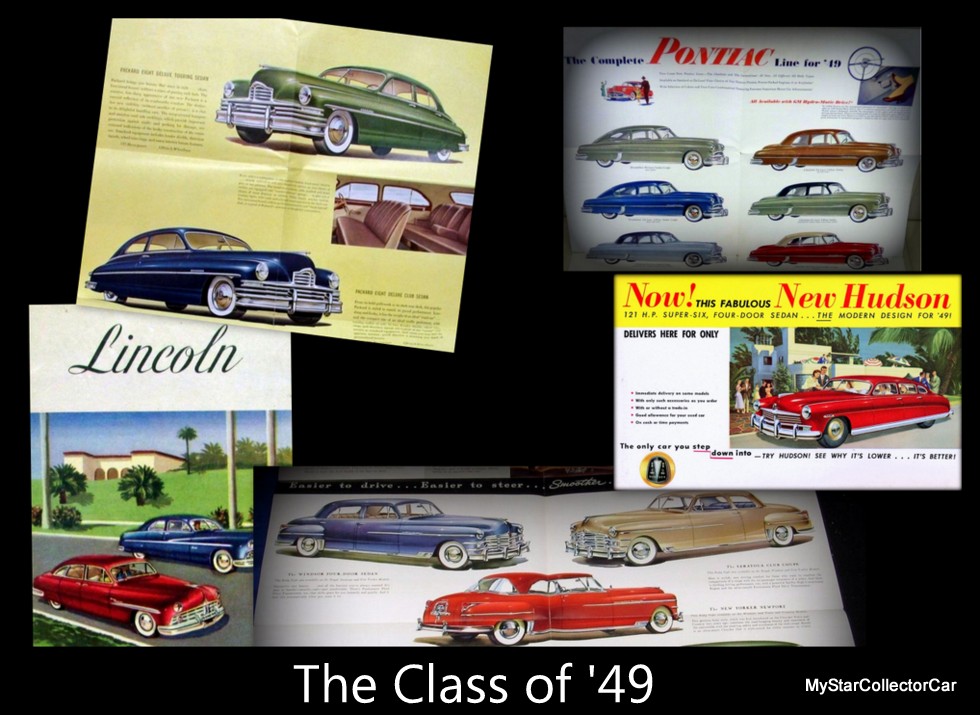 1949 is generally seen as a pivotal year for American iron because car makers finally shed the pre-war look and migrated into the dawn of the 1950s with a fresh new look.
Car guys focus on the shoebox '49 Fords and Mercurys because these cars were instantly cool and highly prized by the custom guys thanks to their low-slung wider bodies and clean styling.
Shoeboxes are still a Tier 1 car for builders 70 year later, but there were many other less prominent cars that captured the "we're headed into a new decade" philosophy in a big way.  
The 1949 Hudson Super Six Two-Door Brougham is a great example of the migration in style to the 50s. Purists will argue the Step-Down design began in 1948 but you could also say they just had a jump on the competition.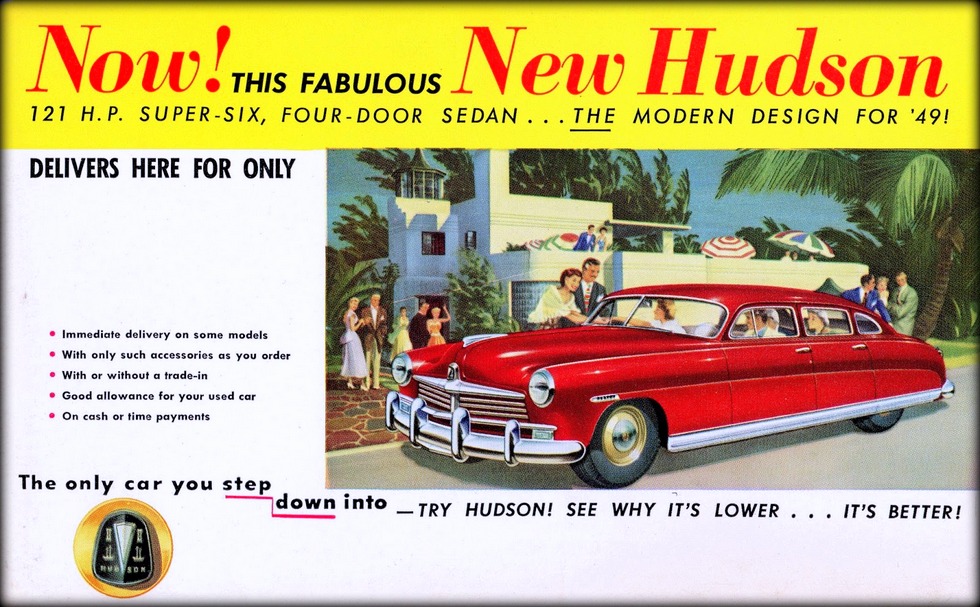 Step-Down meant the floorpans were lowered so a few years later, Hudson Hornets dominated in NASCAR because they were low, lean and mean.
The 1949 Chrysler New Yorker Newport two-door hardtop is an extremely rare car. In fact, it's so rare you probably have a better chance of seeing a Yeti or the Loch Ness Monster than a '49 Newport at a car show.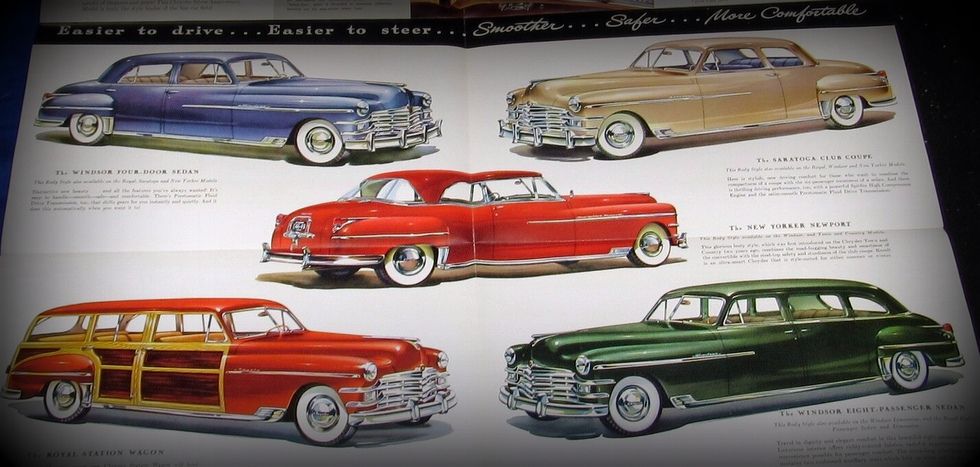 The two-door hardtop was a very new concept in 1949 so the Newport was large, in-charge and cutting edge.
'49 Packard Eight Deluxe Club Sedans are so rare they draw bigger crowds than a guy on a street corner giving away twenty dollar bills.  These were inline-eight cars and they had (relative to other 1949 cars) pretty decent performance.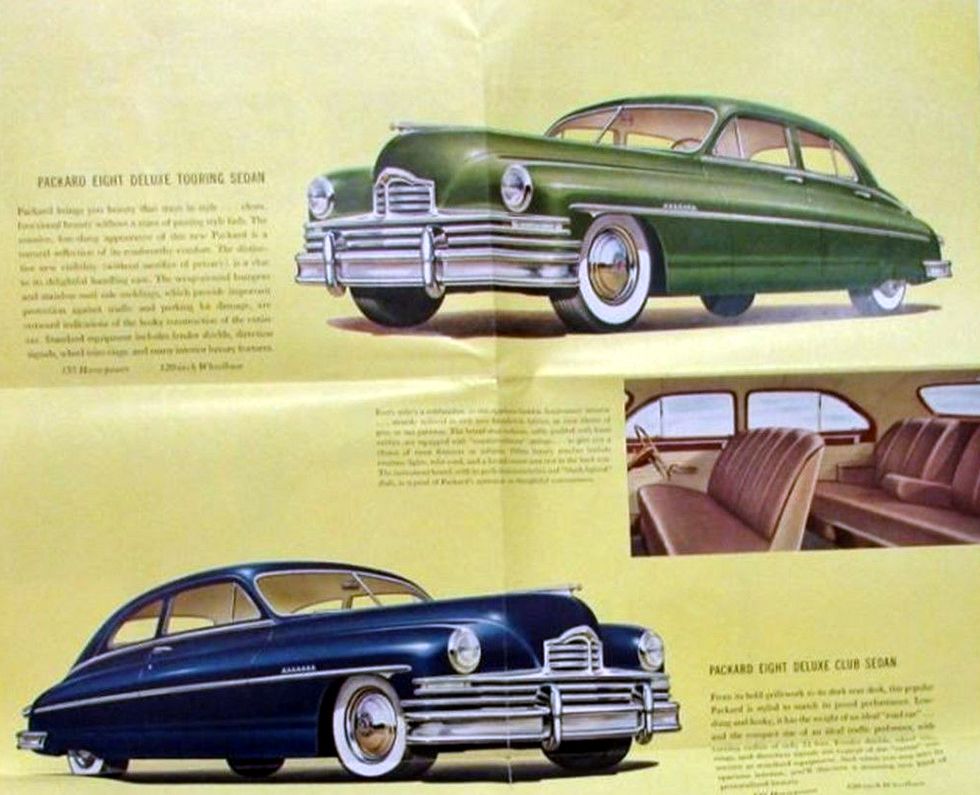 Packards were down to their final years but they did it in style because these fastback coupes were at the top of the heap in the fastback coupe world.
There were other fastbacks in the world of 1949 cars and another one of them came from Pontiac—it was also at the top of the heap. The Pontiac Streamliner Eight is another example of 'cars you never see at car shows' and that's a loss because they are ultra-cool rides.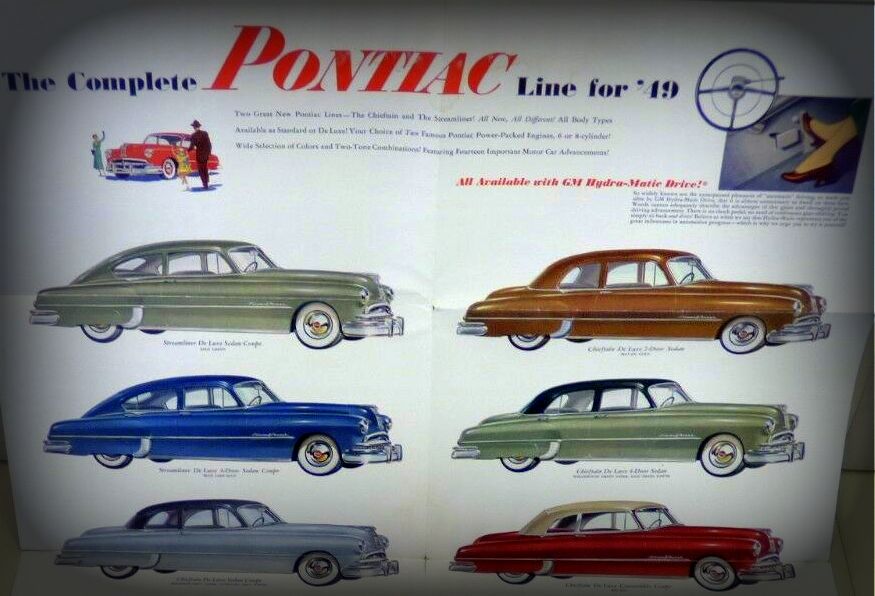 The straight-8 flathead engine was a mid-range power plant but it did the job so these Ponchos ran with the pack on the late 40s roads and they looked great doing it.
The final example is the 1949 Lincoln Cosmopolitan. The brutes came with the big flathead V8s—337 cubic inches so they dwarfed the flatties found in the lesser Fords.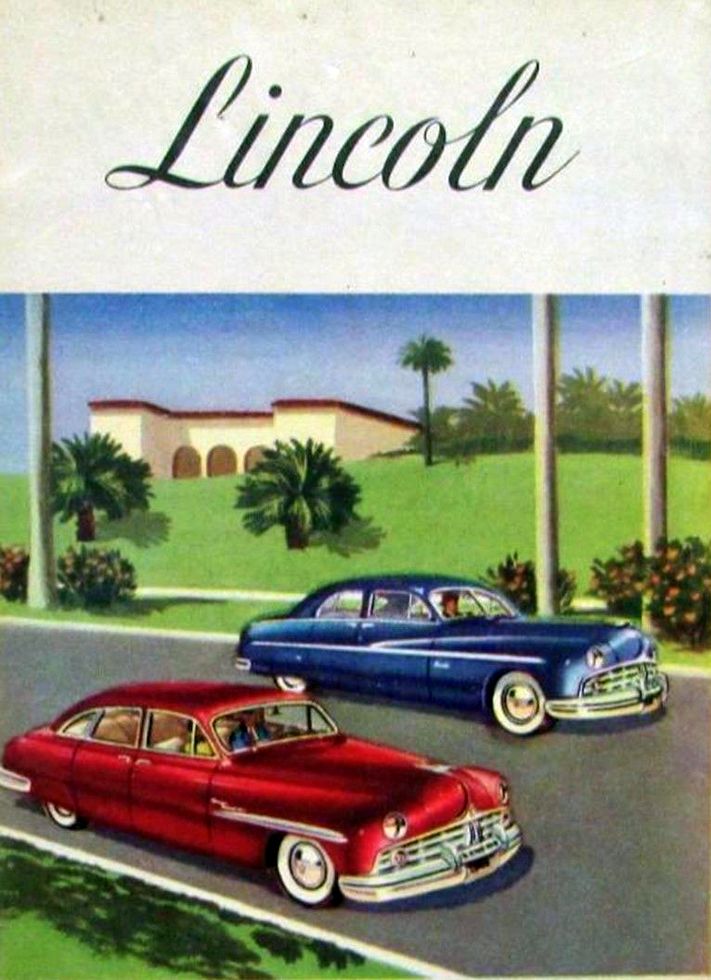 The other impressive thing about the Lincoln Cosmopolitan was its outer skin. These cars had the low-slung look of its more famous Mercury cousin but the Lincoln guys had the foresight to french the headlights so you were already ahead of the custom curve. They're impressive and scarce so you'll see 5000 shoebox Fords before you'll see one Cosmo at your local weekly meet.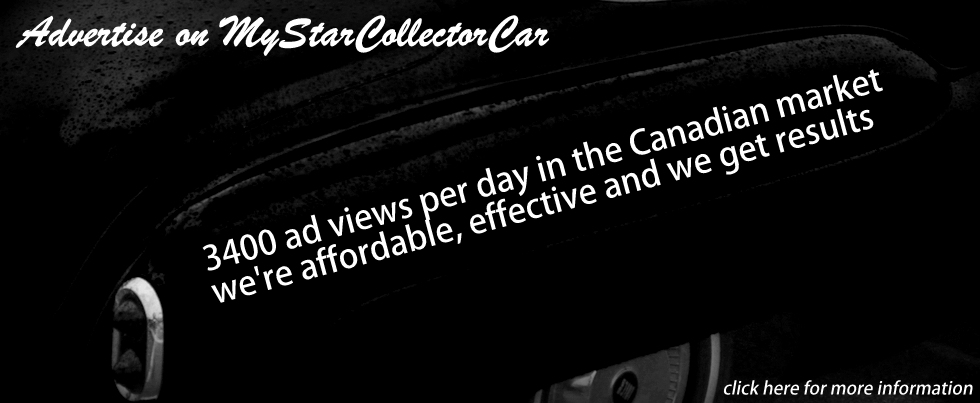 They may not be rock star famous but these classics tell a great story about how manufacturers recovered from a big gap in production called World War Two.
By: Jerry Sutherland
Jerry Sutherland is a veteran automotive writer with a primary focus on the collector car hobby. His work has been published in many outlets and publications, including the National Post, Calgary Herald, Edmonton Journal, Ottawa Citizen, Montreal Gazette, Saskatoon StarPhoenix, Regina Leader-Post,  Vancouver Sun and The Truth About Cars. He is also a regular contributor to Auto Roundup Publications.
Please re-post this if you like this article.