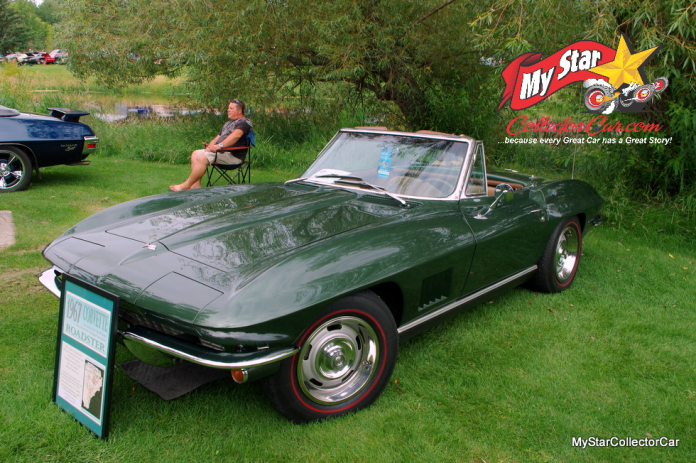 There are distinct camps in the world of Detroit iron.
There is the Chevy camp, the Ford camp and the Mopar camp.
These car guy camps are like team loyalty and hardcore fans rarely have a second team but in this case there was a second brand.
John Burton is a self-described Mopar guy and he's owned several classics over the years—he still has a '67 Dodge—but there was one non Mopar that called out to him when he was a kid. The car was the C2 Corvette and John was hooked for life the day he saw one.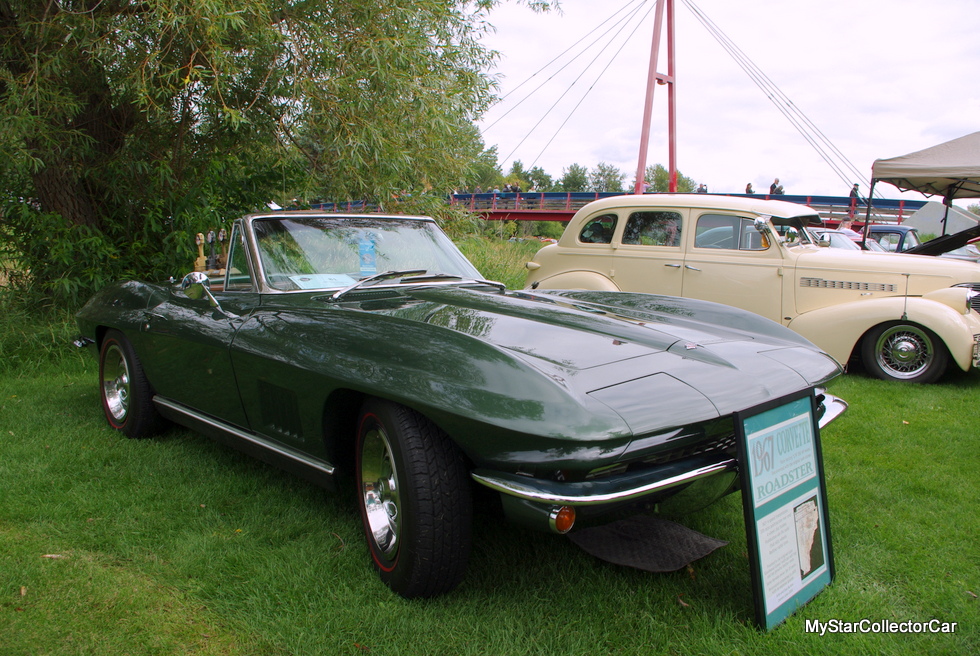 Years later he was finally in a position to own one and he found this '67 Stingray convertible back in 2005. This became "why don't we get one?" Vette was a 327 cubic inch, 365 horsepower, 4-speed car so it came with the right stuff for John and he bought it without hesitation.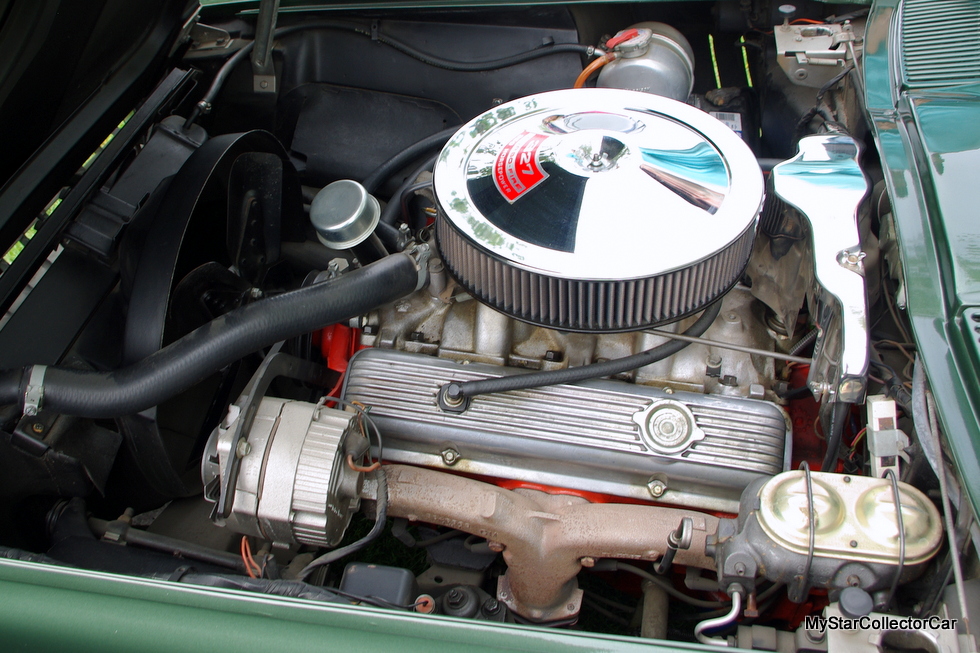 The small block 327 under the hood isn't numbers matching so it didn't come with the car when it rolled off the assembly line but John said it "is period correct". The other changes came with the roof and interior because this was originally a black interior/black top car and now it's tan in both areas.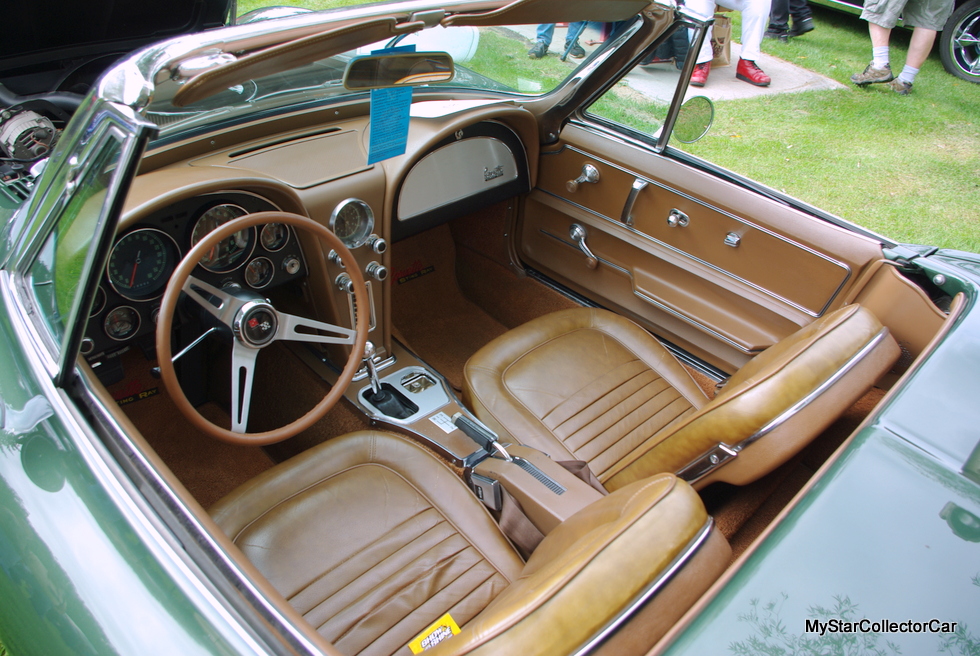 There's a Muncie M21 4-speed to row through the gears and the Vette has a 3:70 rear end so it's a 0-60 miles per hour marvel. Beyond that, John said the Vette "feels like it's going faster than it is" because of the gear ratio so it's working fairly hard on the highway.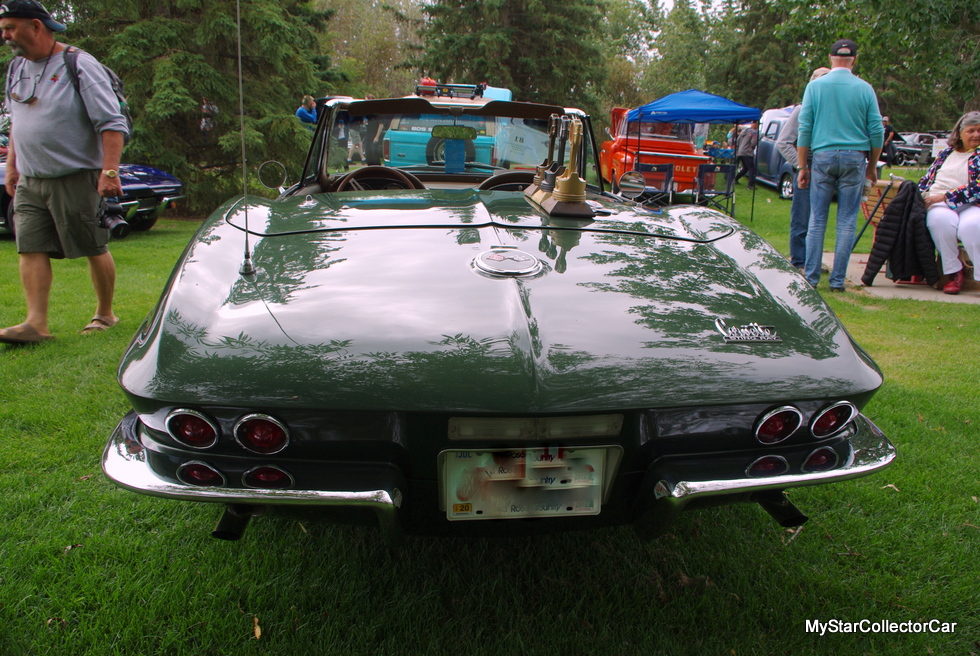 John's Vette is also a manual steering, manual brake car so he admits it's "a little work to drive but it's fine once it gets rolling". He has no plans to change that because he's very comfortable behind the wheel of the small block Vette—it's still pretty nimble even by today's automotive standards and he has a road feel with the manual steering plus he reports it "has lots of power" when he needs it.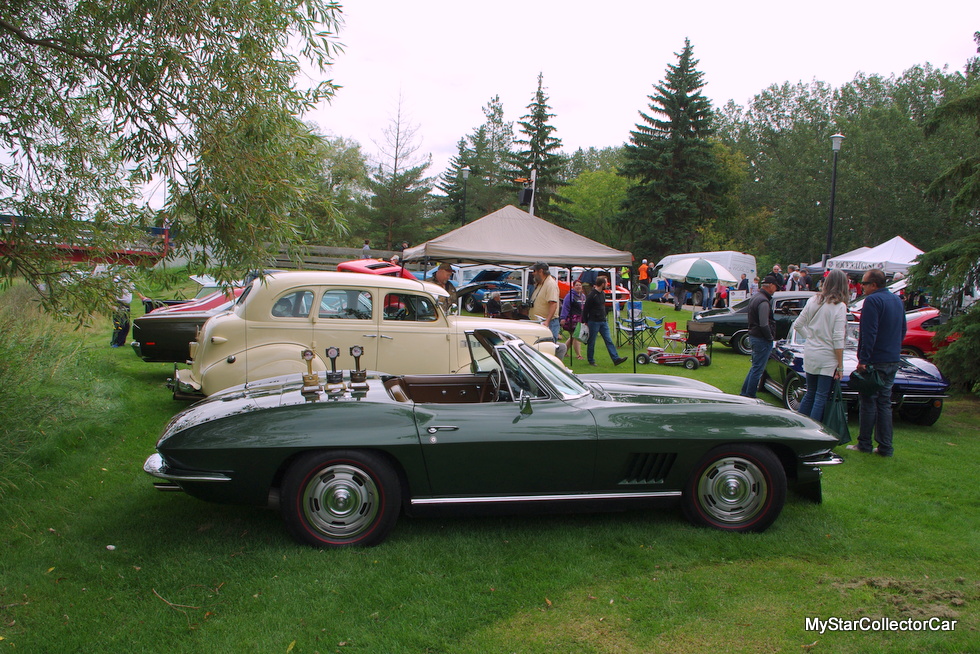 John said the Corvette was a southern car so the restoration back in 2005 was relatively simple but "built to specs" thorough. In fact, the car has won a number of trophies over the years although John admits "the competition gets heavier because there are other cars with new restorations" and his car is driven in the real world so it's not pristine.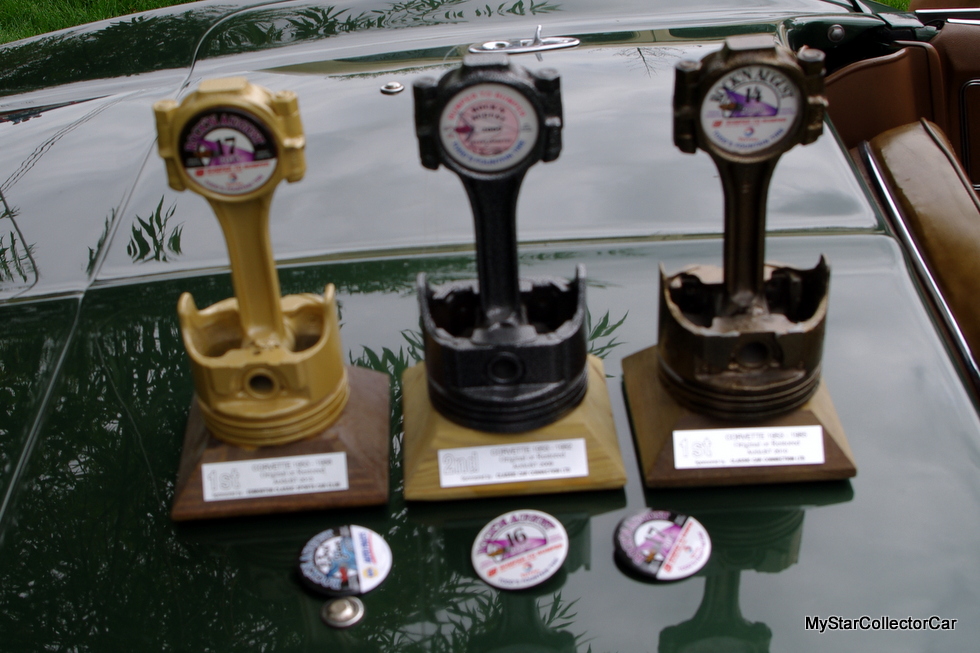 This '67 Vette is the ultimate fair weather car because it sees time on the road once or twice a week from spring through fall. There's only condition—the top has to be down because if the weather isn't good for an open air experience the car won't leave the garage.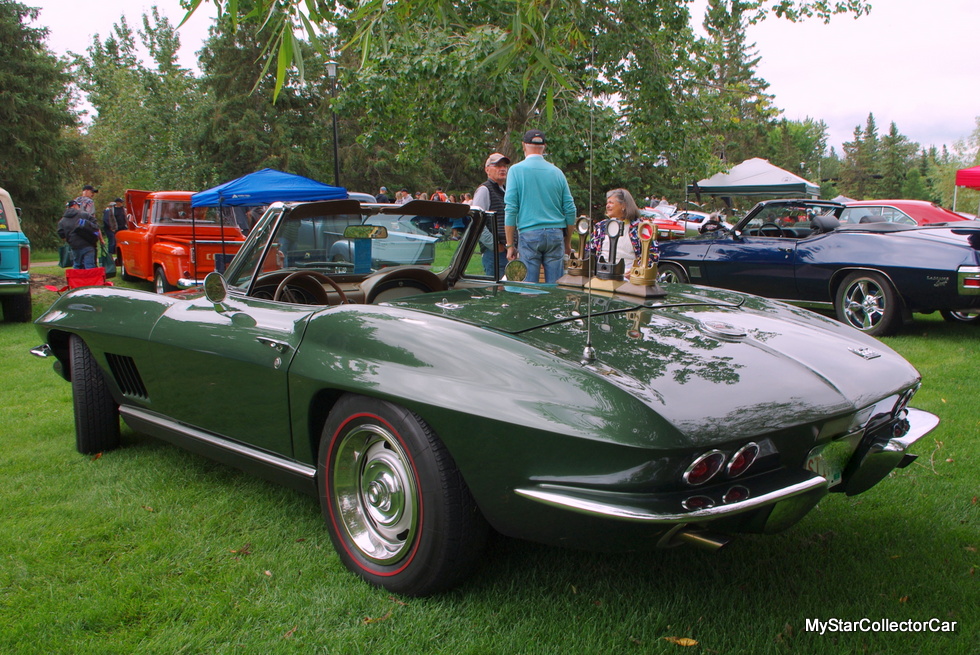 John estimates he's put on approximately 10,000 miles since 2005 and those are gentle miles on a nice day. The longest drive was just over 500 miles so the rest have been short runs around town to exercise the car.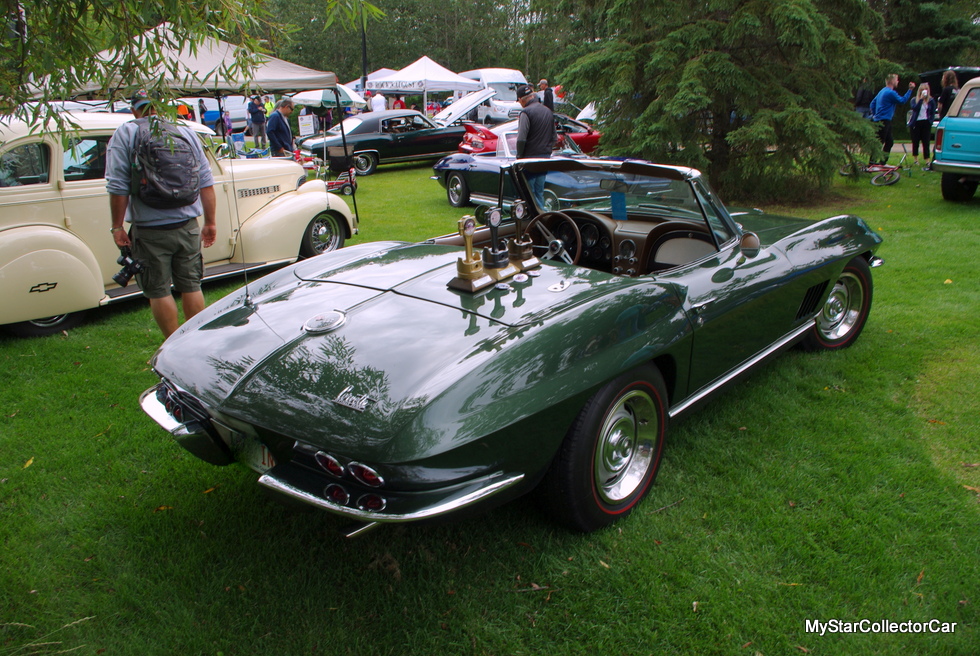 "The one condition—it's never been a trailer queen because John said "there's no sense in it being a trailer queen because nobody would see it".
By: Jerry Sutherland
Jerry Sutherland is a veteran automotive writer with a primary focus on the collector car hobby. His work has been published in many outlets and publications, including the National Post, Calgary Herald, Edmonton Journal, Ottawa Citizen, Montreal Gazette, Saskatoon StarPhoenix, Regina Leader-Post, Vancouver Sun and The Truth About Cars. He is also a regular contributor to Auto Roundup Publications.
Please re-post this if you like this article.