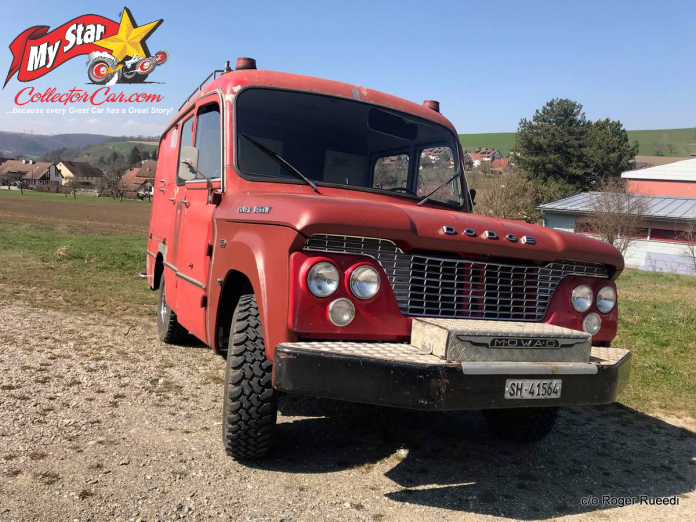 Roger Rueedi is only the second owner of a 1961 Dodge W-200 that was originally purchased by a fire and rescue unit in Switzerland.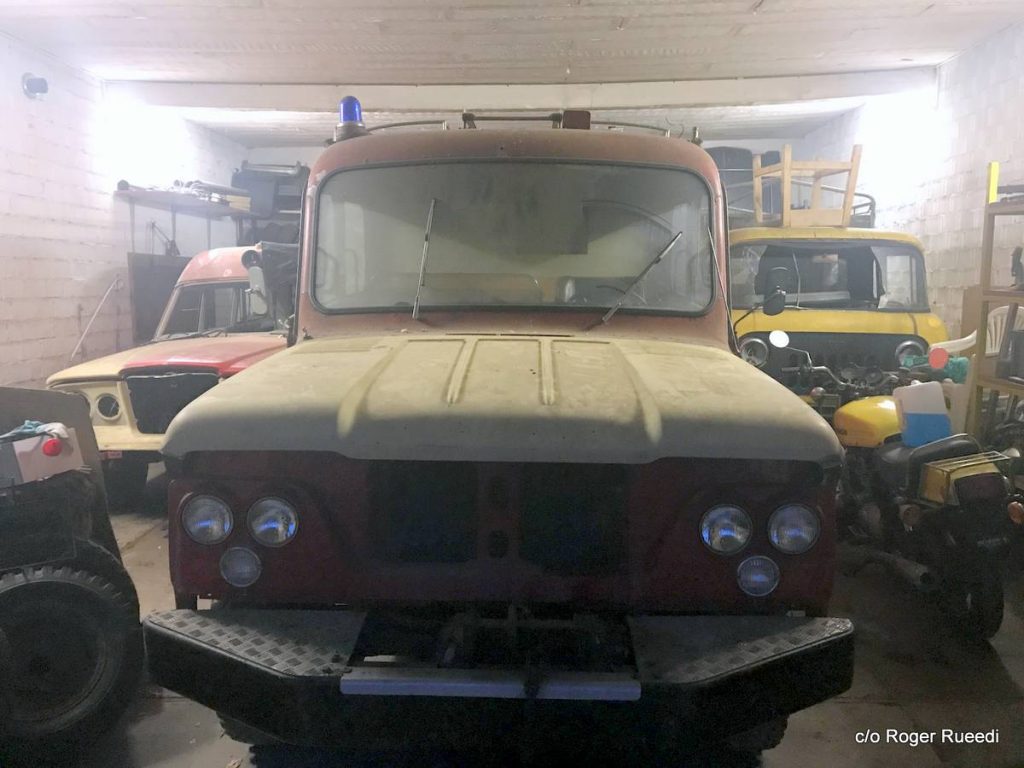 Roger knew the complete history of the truck, including its arrival in Switzerland as a conventional 1961 Dodge W-200 ¾ ton 4×4 pickup truck in 1960. The only difference from North American versions was the Dodge's metric speedometer (measures in kilometers instead of miles) because it was exported to Switzerland.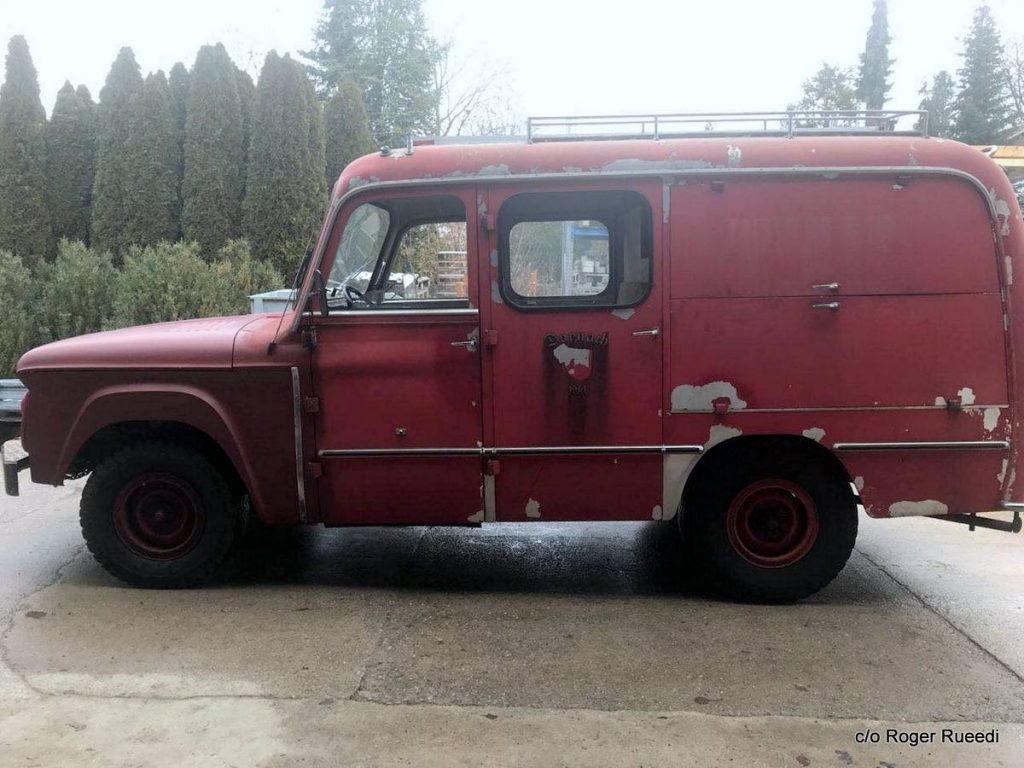 A Swiss company that specialized in emergency vehicle conversions modified the Dodge from the windshield to the rear of the truck. Roger noted the conversion process for his truck was a light steel frame covered by an aluminum skin. He estimated that only about 15-20 of these units were built by the company.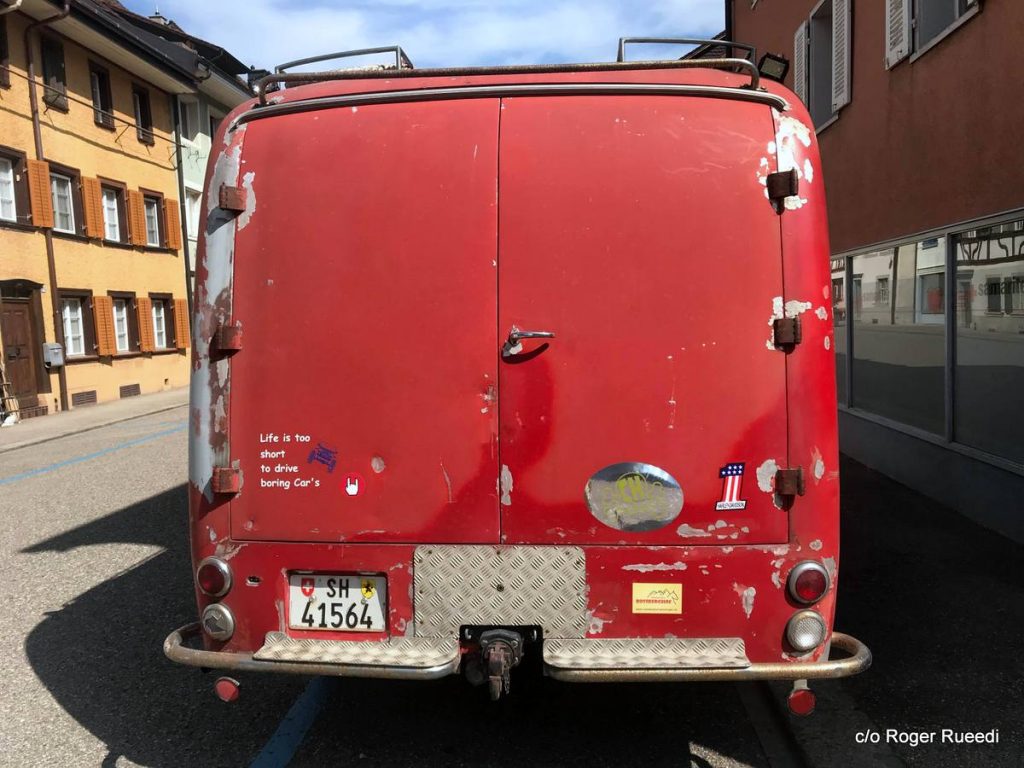 The large Koenig winch on the front end of the truck works off its four-speed manual transmission and is a powerful unit that worked well during its long service in fire and rescue operations.
Eventually the truck hit 30,000 kms (about 18,000 miles) in 1995 and reached the end of the line for active duty, so Roger eventually purchased it. MyStarCollectorCar asked an important question about why Roger bought the truck and got a comic answer: "I'm crazy enough".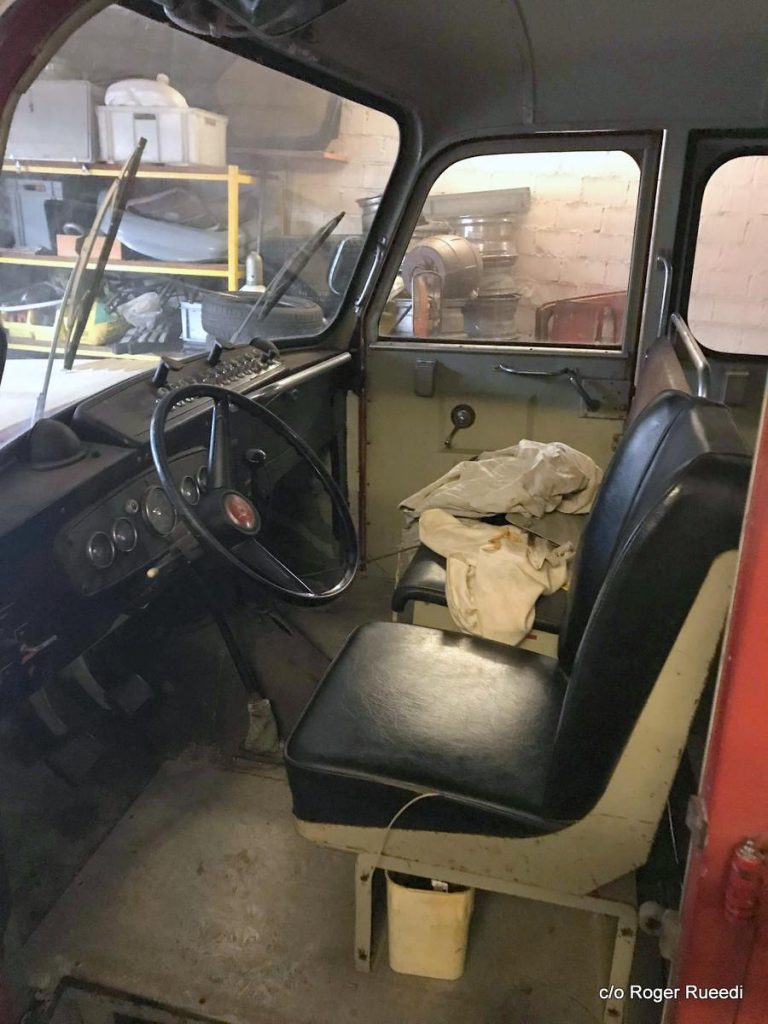 But he added, "I think we need to keep these historical vehicles on the road", a car guy philosophy that clearly extends all over the world. Incidentally, Roger uses his truck as much as possible when he is home from his work in other regions of the world. In fact, he called it his "daily car- even if it's a challenge without power steering", in Roger's words.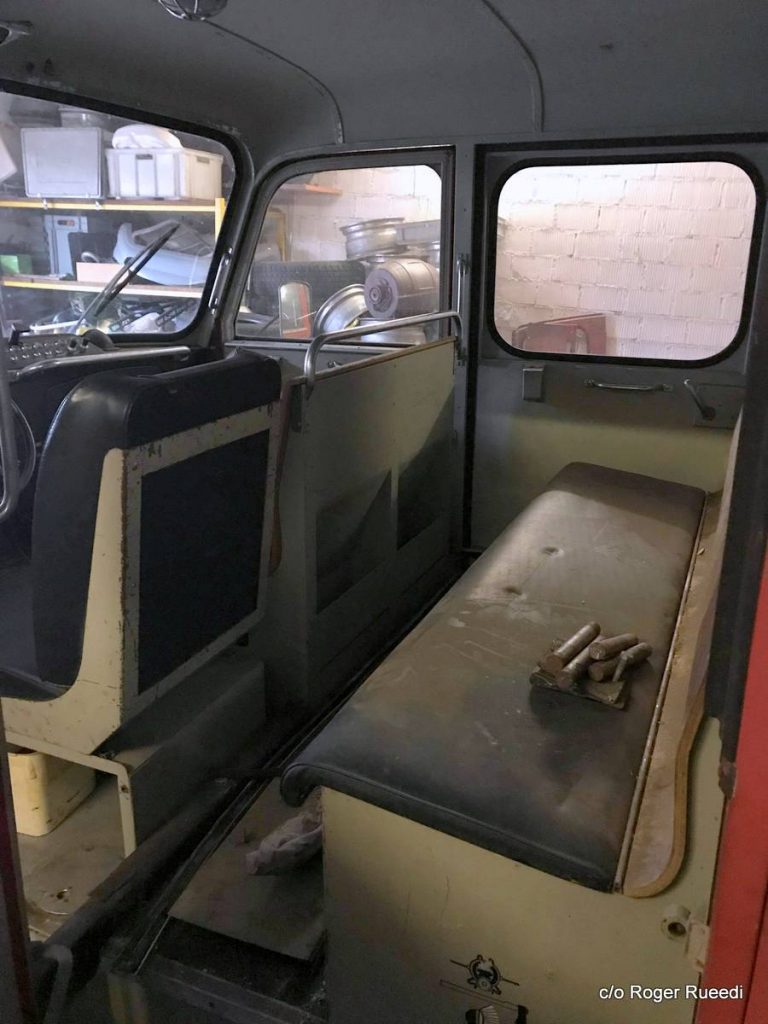 The truck is geared low, but Roger chooses to drive the Dodge at moderate speeds on the road ("max 75-80 km/h" according to him), because of high Swiss gas prices for his thirsty Dodge.

MyStarCollectorCar asked whether the truck 's level of comfort- and Roger responded there was " no comfort at all". Roger explained how the truck was built for heavy work and not creature comforts.
Not surprisingly, the truck has no radio, a fact that does not concern Roger: "I don't like that (radio), I need to hear what's going on, there are so many mechanical noises".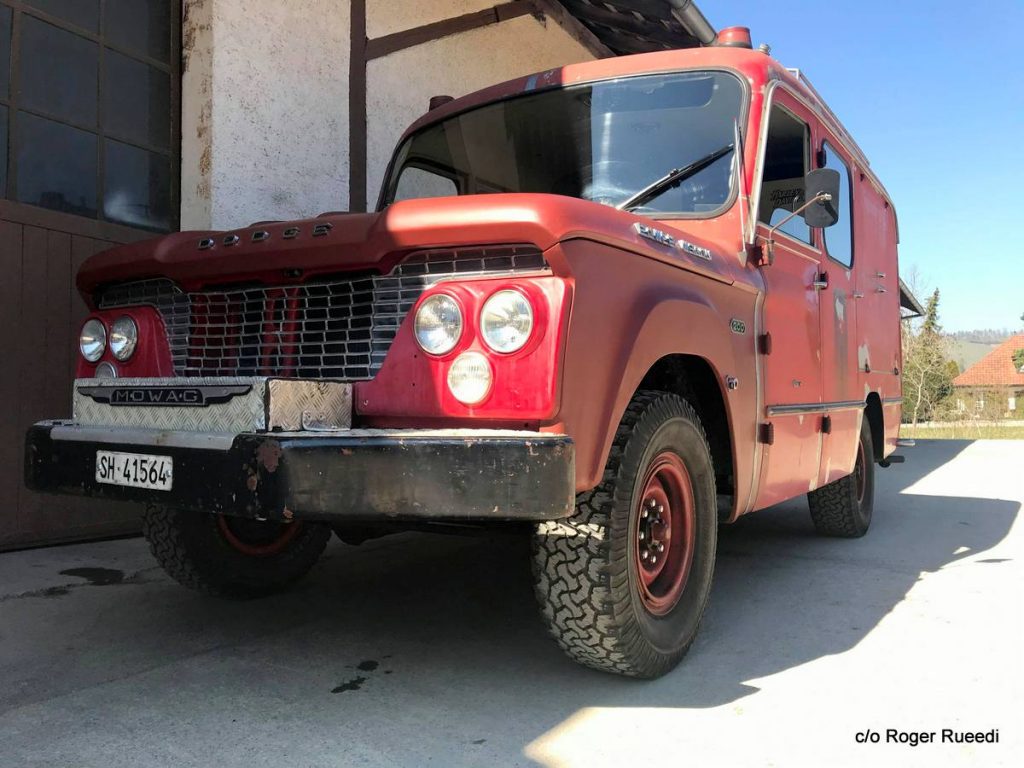 The Dodge's factory 318 poly engine only has 30,000 kms (about 18,000 miles) on it and is "hardly used" in Roger's opinion. He added, "It is an animal and goes forever", so it is clear that Roger has no plans to make a change from factory on his truck.
MyStarCollectorCar asked Roger if he took his truck to car shows and he answered, "Sometimes, but mainly for work, fun-and towing trailers".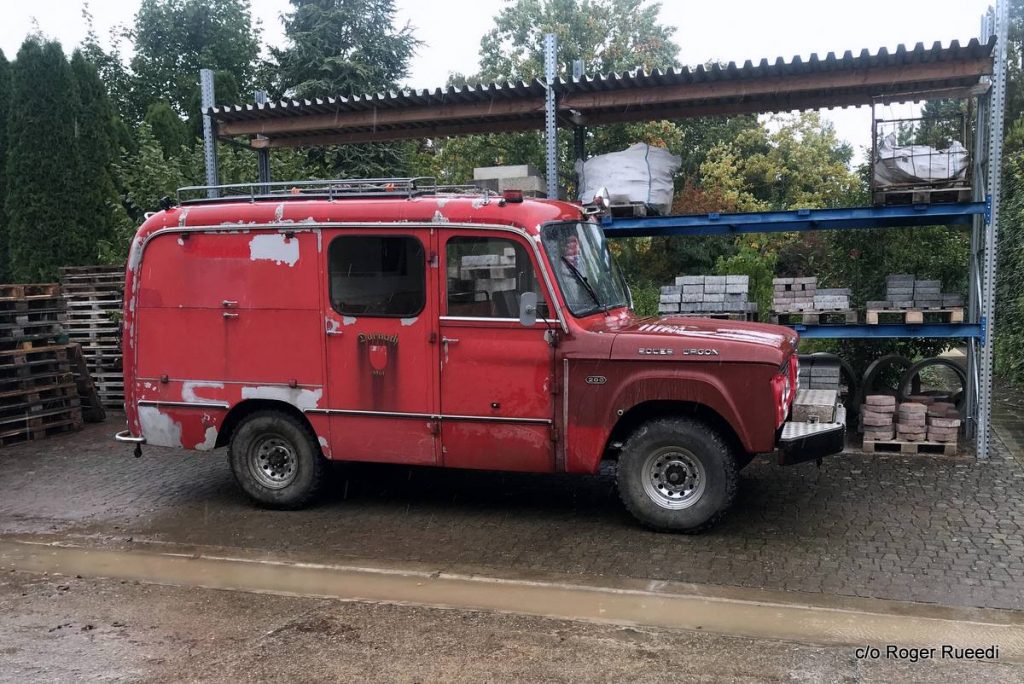 Occasionally Roger drives his truck in winter, but admits the Dodge is not very warm in frigid conditions. The upside is Roger would be "the last to get stuck", in his words then added, "warm thoughts help a lot".
For obvious reasons, people are fascinated by Roger's unusual 1961 Dodge W-200 4×4 truck. They have many opinions according to Roger, "Some say it has to be redone, others (say) keep it as it is".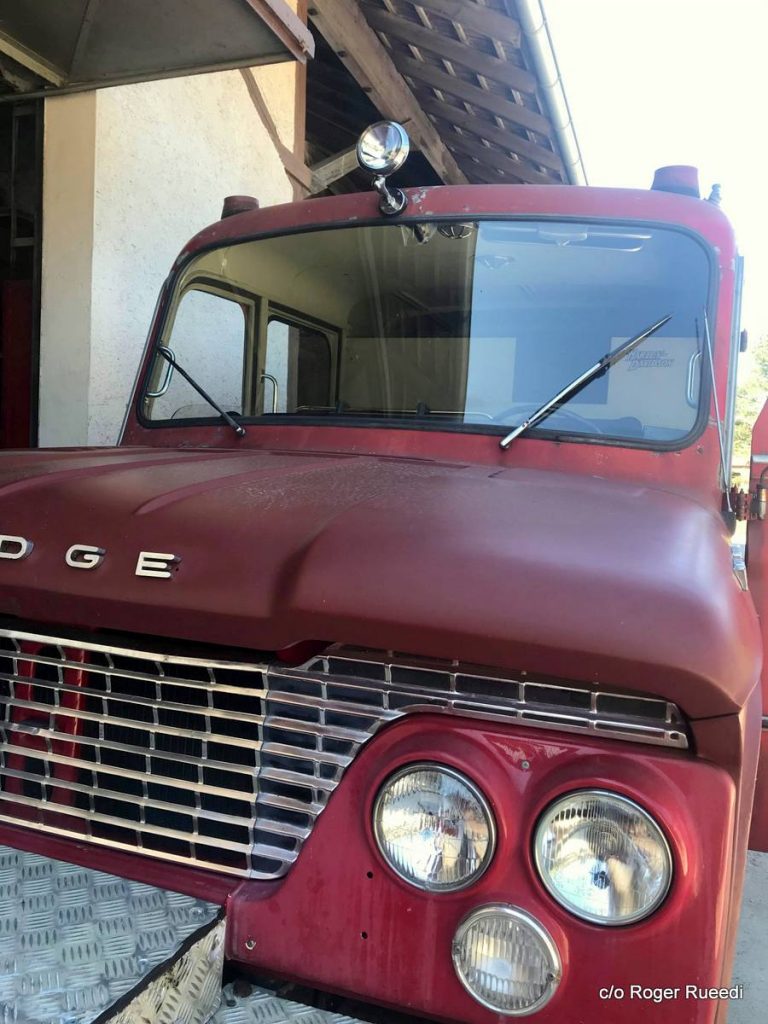 BY: Jim Sutherland
Jim Sutherland is a veteran automotive writer whose work has been published by many major print and online publications. The list includes Calgary Herald, The Truth About Cars, Red Deer Advocate, RPM Magazine, Edmonton Journal, Montreal Gazette, Windsor Star, Vancouver Province, and Post Media Wheels Section.