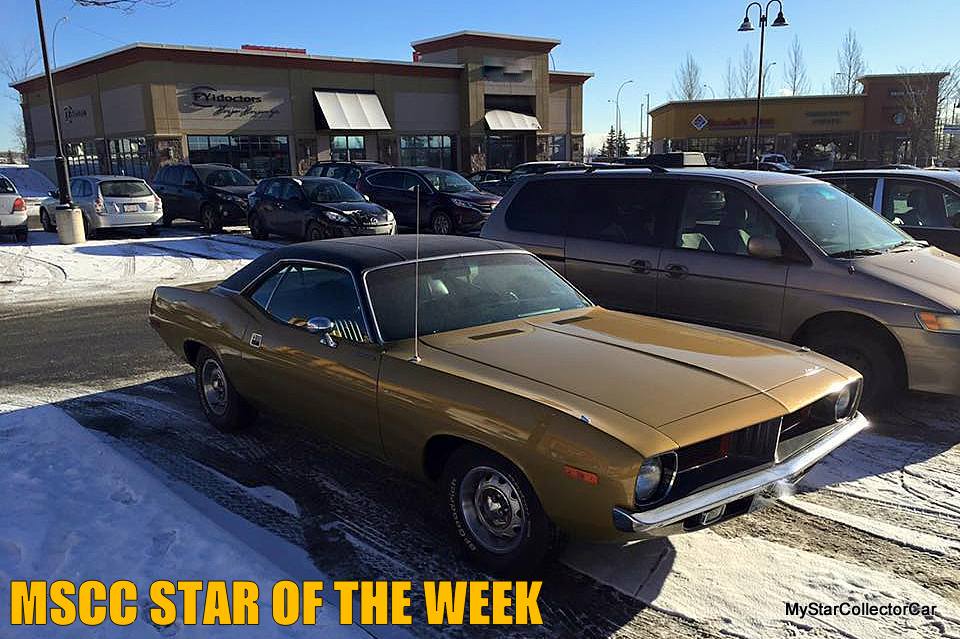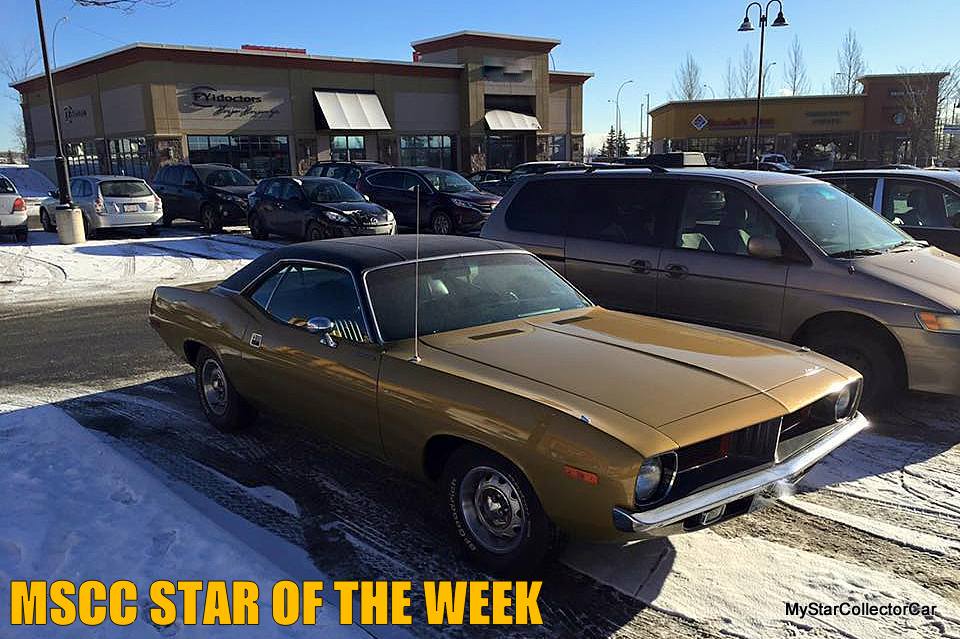 MSCC DECEMBER 6 STAR OF THE DAY: '72 BARRACUDA—HIBERNATION IS FOR THE FAINT OF HEART
Car guys follow a few basic rules and one of them is simple—put your old iron in hibernation for the winter.
They put their old rides in storage for many reasons because all of them are practical and the list is long.
'Practical reasons like icy roads are treated to heavy doses of salt, they're clogged with criminally incompetent drivers, old cars have iffy heating, brakes are sketchy, carburetors hate cold weather—there are about 1000 more very sound reasons not to drive your classic in the winter.'
Despite all those reasons, hibernation is for the faint of heart because there's something magic about spotting cars like this MSCC Star of the Week '72 Barracuda in winter weather.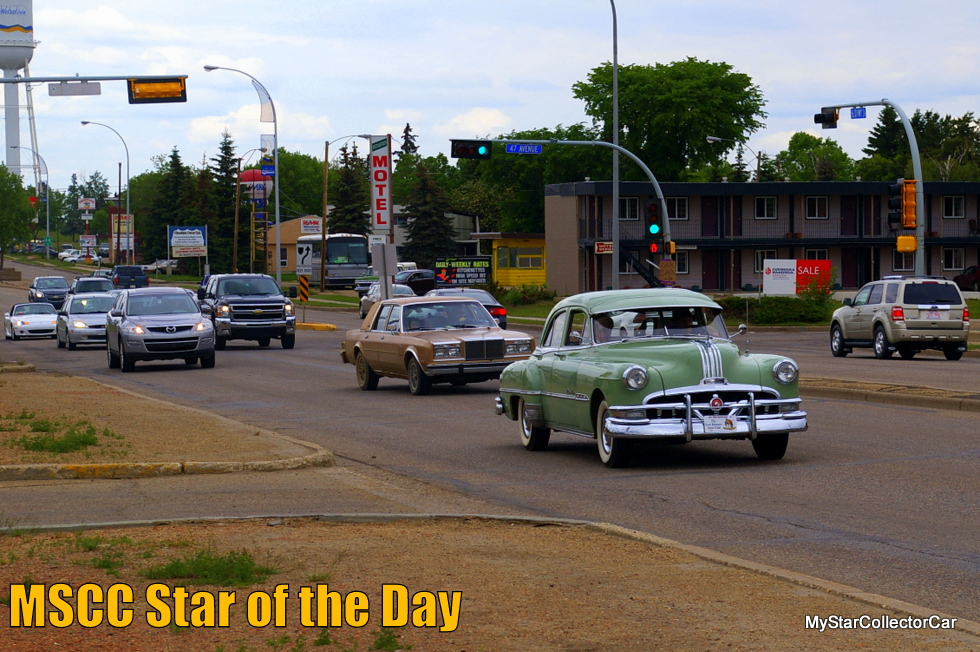 MSCC DECEMBER 5 STAR OF THE DAY: THINK YOU'RE UNCONVENTIONAL? DRIVE A '51 PONTIAC
Most of us think we lead rather than follow in life but nothing could be further from the truth.
We're actually pretty conventional in most ways because being conventional is a lot easier than cutting your own path in life.
'If you don't think you're conventional consider this—would you rather live in a city with running water, heat, electricity and supermarkets or would you prefer to track an elk, shoot it, gut it and drag it though waist deep snow back to your unheated, no electricity, cabin with no running water?'
This MSCC Star of the Day '51 Pontiac in traffic a few years ago tells you what actual unconventional people drive when they want to lead rather than follow.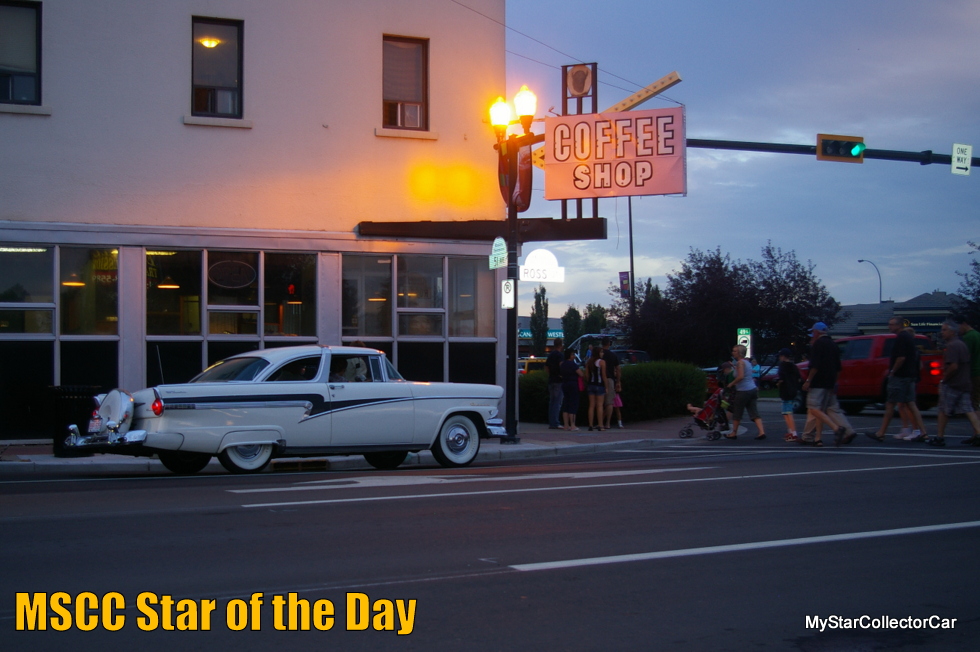 MSCC DECEMBER 4 STAR OF THE DAY: 1956 METEOR RIDEAU CROWN VICTORIA—A BIG HIT IN OTTAWA
The border between Canada and the United States was pretty thick in the 50s.
'They were the best of friends and great neighbors but when it came to 1950s automotive business, Canadians and Americans duked it out for jobs north and south of the border because Canada had the second biggest automotive industry in the world.'
Tariffs were the biggest weapon in the war until the Auto Pact was signed in 1965 and the two countries began to work together with the Big Three.
This MSCC Star of the Day '56 Meteor Rideau was a Canadian Crown Vicky–it was a big hit in Ottawa back in the 50s.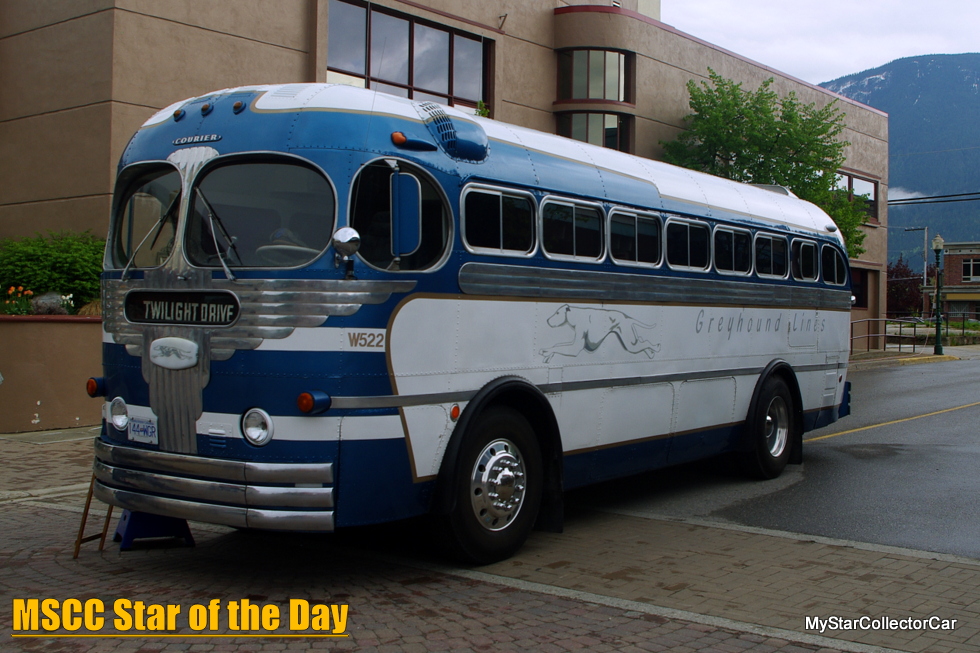 MSCC DECEMBER 3 STAR OF THE DAY: 1946 MCI COURIER 100 – THIS IS HOW WE ROLLED IN THE 40S
Mass transportation is not a new concept.
People traveled by bus long before there were two and three (or more) cars in one family.
'There was far more demand than supply for private cars right after World War II so people left the driving to Greyhound on a big way because you couldn't find other options at your local car dealer.'
This MSCC Star of the Day 1946 MCI Courier 100 Greyhound bus hauled a lot of passengers because this is how we rolled back in the 40s.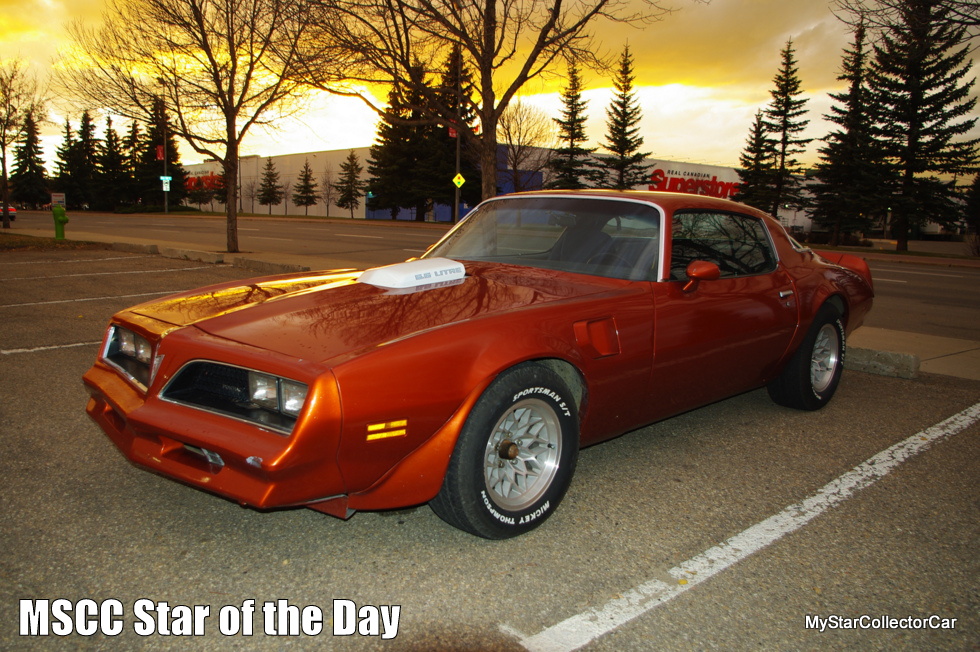 MSCC DECEMBER 2 STAR OF THE DAY: PONTIAC FIREBIRD—DOOR NUMBER TWO FOR GM PONY CARS
The Chevy Camaro was a home run back on September 29, 1966 when the first run of these legendary pony cars hit the dealers' showrooms.
They were an instant success and they had a big head start on the Pontiac Firebird because the Poncho pony cars didn't hit the showrooms until February 23, 1967.
'The head start in the introduction date may have been a factor because the Firebird chased the Camaro every year in sales even though the Firebird threw some real firepower at its cousin with cars like the Trans Am.'
This MSCC Star of the Day Firebird may have been door number two for GM pony cars but it brought the A game every year it competed in the pony car wars.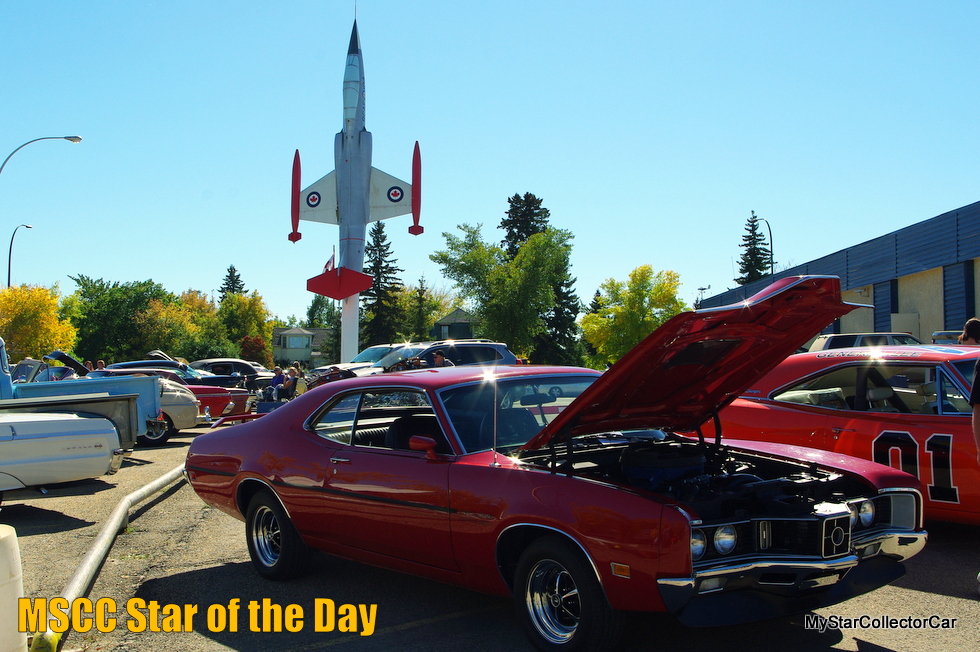 MSCC DECEMBER 01 STAR OF THE DAY: MERCURY CYCLONE—RARE 70S MUSCLE
Popularity contests don't just apply to elections and pop songs.
Popularity extends into the world of vintage iron but the measurement isn't number of votes or downloads.
'Production numbers don't mean anything in the world of cars (re: popularity) because they sold over 375,000 Chevy II compacts in 1963 and just over 10,500 split window Corvettes but the Vette is an icon with car guys and the Chevy II is a footnote in history.'
This Mercury Cyclone had low production numbers but this rare muscle car was an easy choice for MSCC Star of the Day because it's really popular with Ford guys.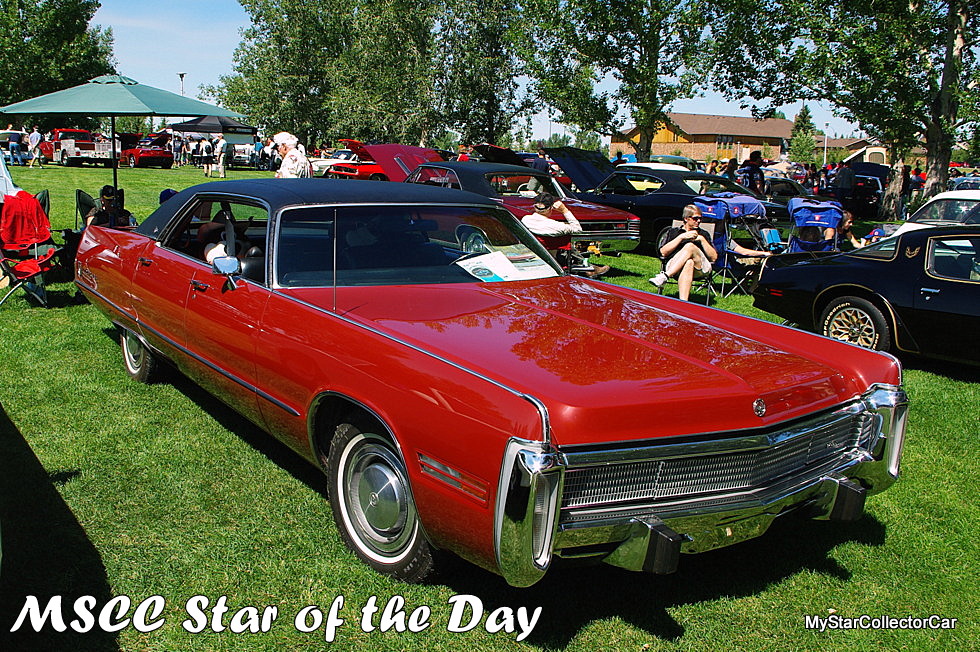 MSCC NOVEMBER 30 STAR OF THE DAY: '73 IMPERIAL—THE TIMING WASN'T GOOD
OPEC is playing games in 2015 but it's significantly different from the one they played in 1973.
They basically quadrupled the piece of oil overnight and set off a chain of events throughout the world.
'Gas prices spiked, lineups formed at gas stations and any car that didn't get 1000 miles per gallon was a liability.'
This MSCC Star of the Day is a 1973 Imperial and in the biggest understatement of the year—the timing wasn't good.
CLICK HERE to Like us on Facebook
CLICK HERE to Follow us on Twitter
CLICK HERE to Follow us on Pinterest
Please re-post this if you like this article.