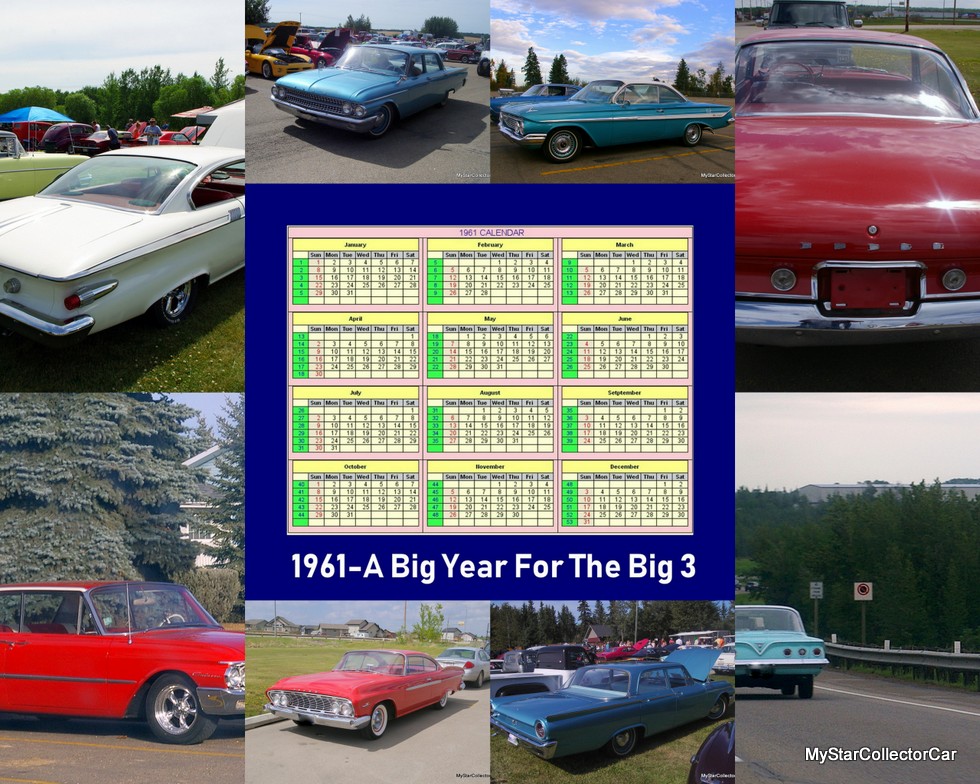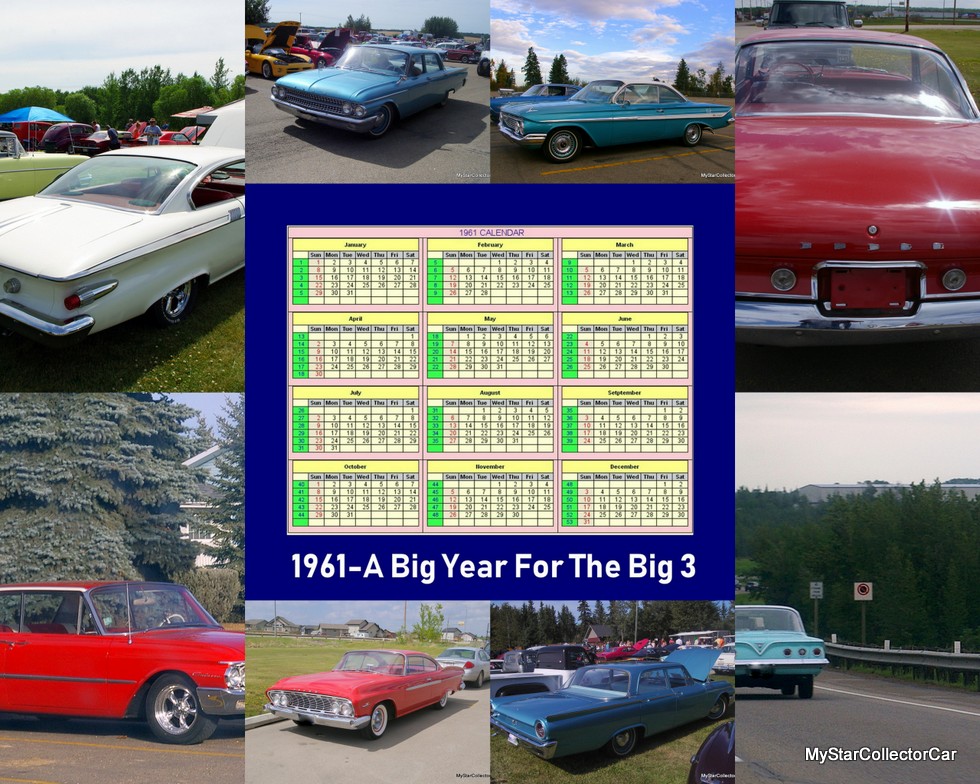 1961 was a swing year for Detroit.
Big Three style changes put even more distance between 1961 and the fabulous finned Fifties.
The exceptions to the general rule were the luxury cars because GM'S Cadillac, Ford's Lincoln Continental and, most dramatically of all, Chrysler's Imperial, flew down the road with fins still attached to the rear of them.
However, most car buyers in North America chose less expensive car models and concentrated on vehicles with a smaller price tag that could still handle their larger families. The 1961 models for the average automotive customer had no (or minimal) tail fins because their design reflected a new 1960s style direction that identified them as uniquely different from past models.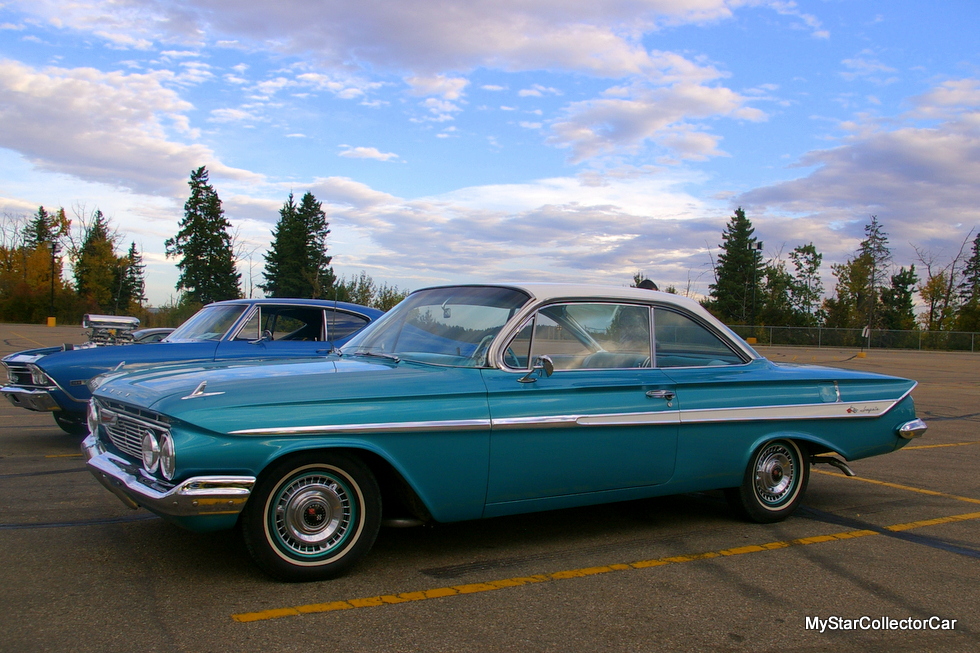 For example, the 1961 Ford had almost non-existent tail fins and even had a completely different front end than the 1960 models. Many older car guys will recall the famous 1961 Ford Galaxie police car driven by Sheriff Andy Taylor in 'The Andy Griffith Show' and the car is an excellent example of the then new style from Ford.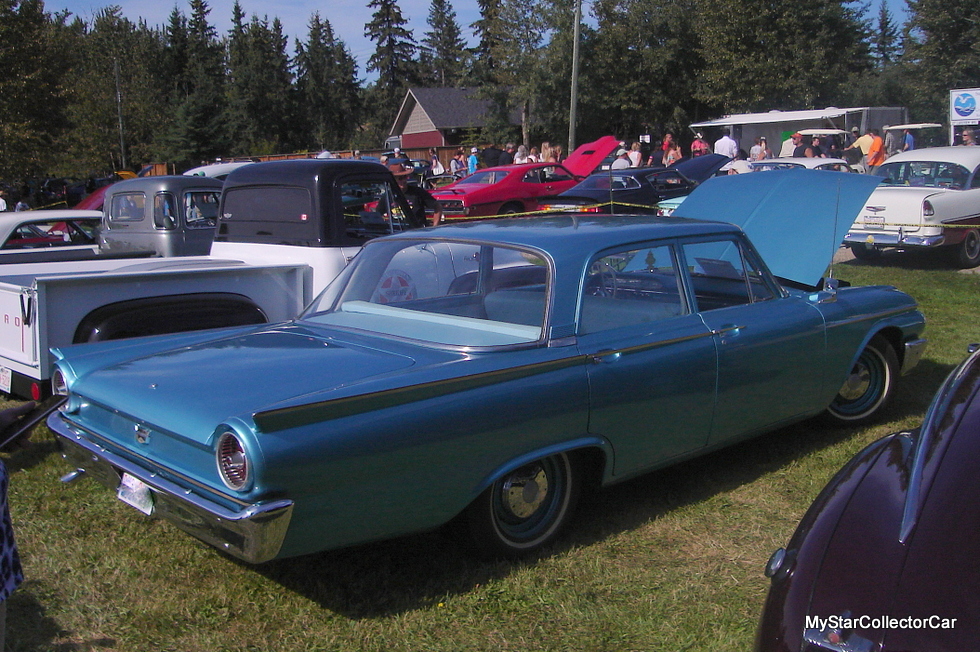 The Ford Galaxie would continue to morph into a new style throughout the 1960s and the base point for the next few years could be found in the 1961 model. Ford's 1961 Galaxie wanted to shoot for the stars in a brand new way and it was mission accomplished because this model bore little resemblance to recently-produced Fords.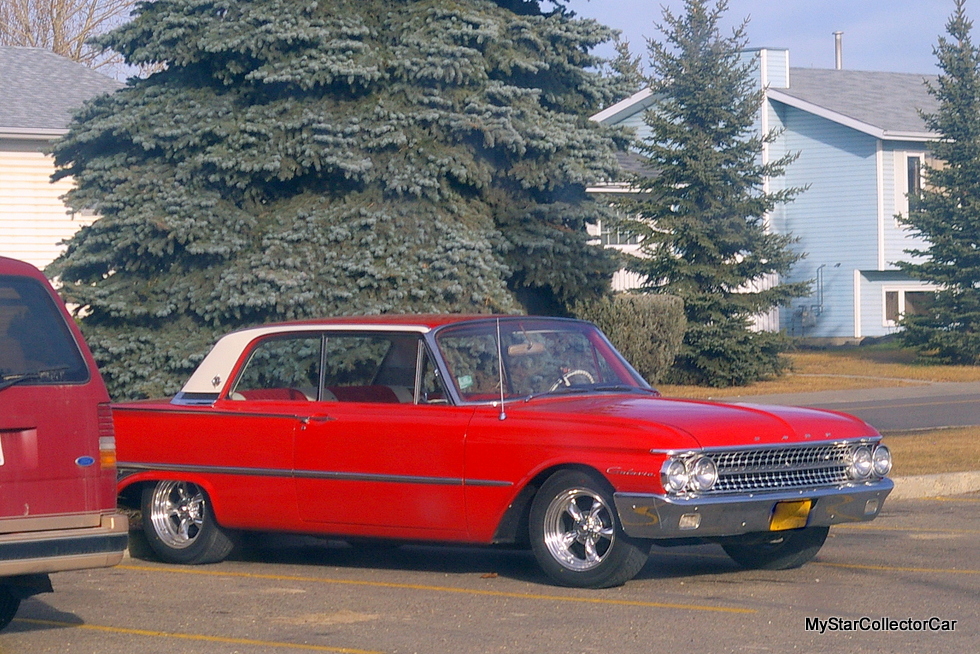 Chevy became a completely new automobile in 1961. The rear end of the car was re-designed to subtly eliminate the horizontal fins that bedecked the car from 1958 to 1960. The 1961 Chevy was a sleek and fast-looking car that heralded a new 1960s era for this famous GM model.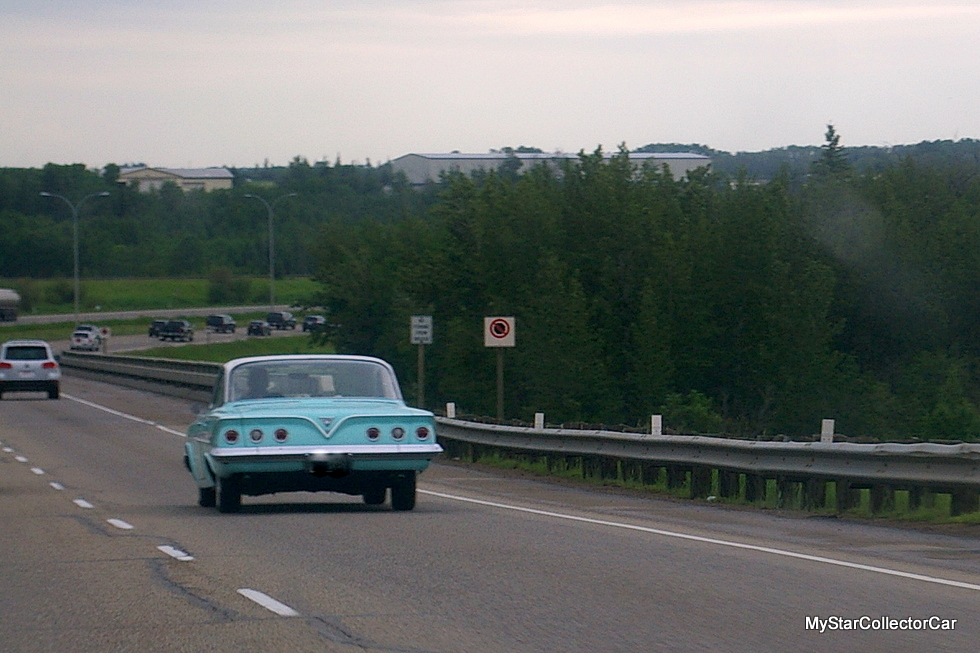 The car represented General Motors' commitment to flat-out performance in the 1960s and its generous menu of engine choices ranged from mild to wild, depending upon the customer's needs.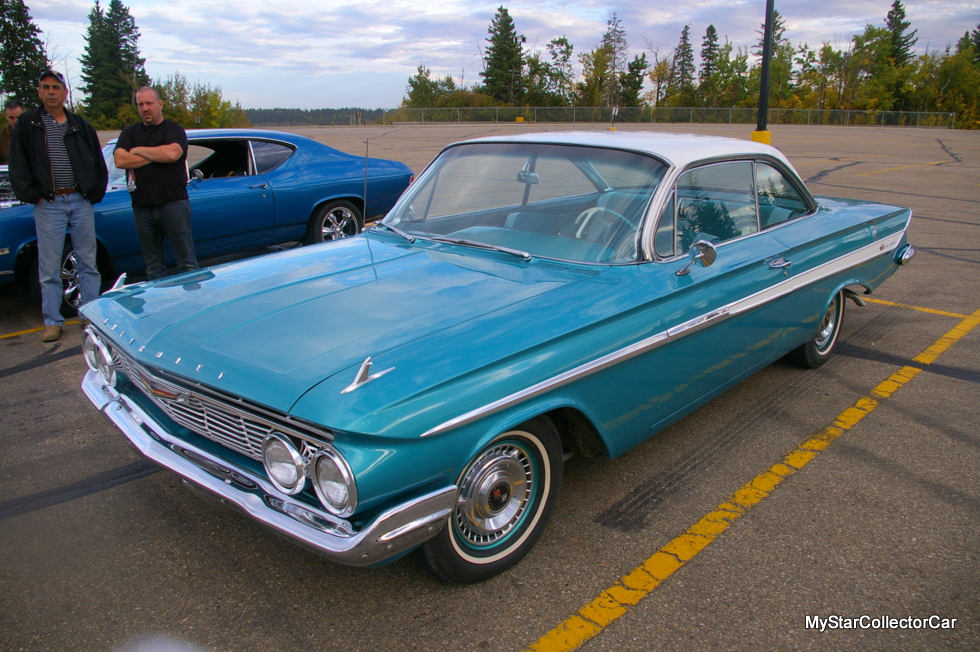 The struggle between legendary fin man Virgil Exner and his overlords at Chrysler became very evident in 1961 when the new Dodge and Plymouth models debuted in showrooms. Exner produced some of the best-looking fin cars of the 1950s and saw little need to change that game plan.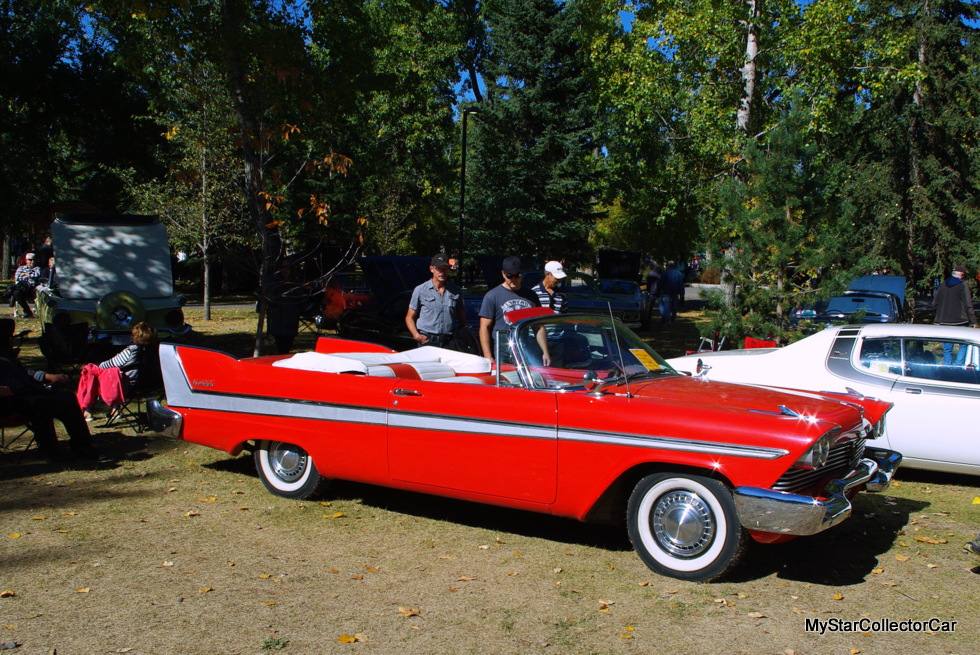 However, the dawn of a new decade meant big style changes at General Motors and Ford. As mentioned, both embraced a new era that did not include rear tail fins on most models-horizontal, vertical, or otherwise.

Chrysler was caught in a power struggle between an iconic executive who loved fins and his manufacturer/employer who wanted to keep up with its automotive Joneses, namely Ford and GM.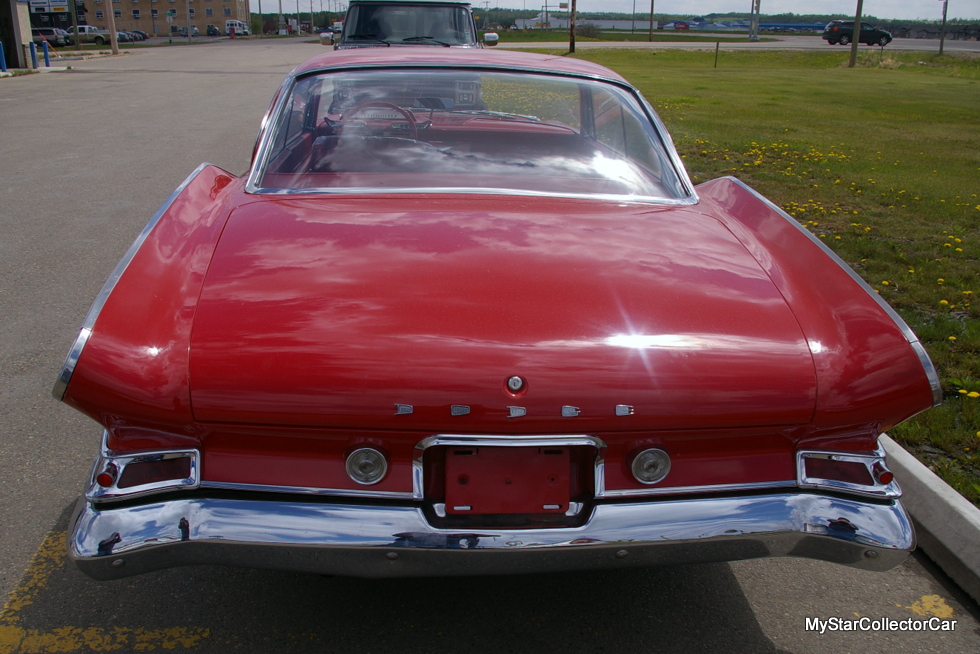 The result were hastily-designed Dodge and Plymouth models with a major fin amputation. The lack of fins gave the Dodge and Plymouth a style that came to be known as a "Plucked Chicken" because they seemed to need tail fins to finish the look.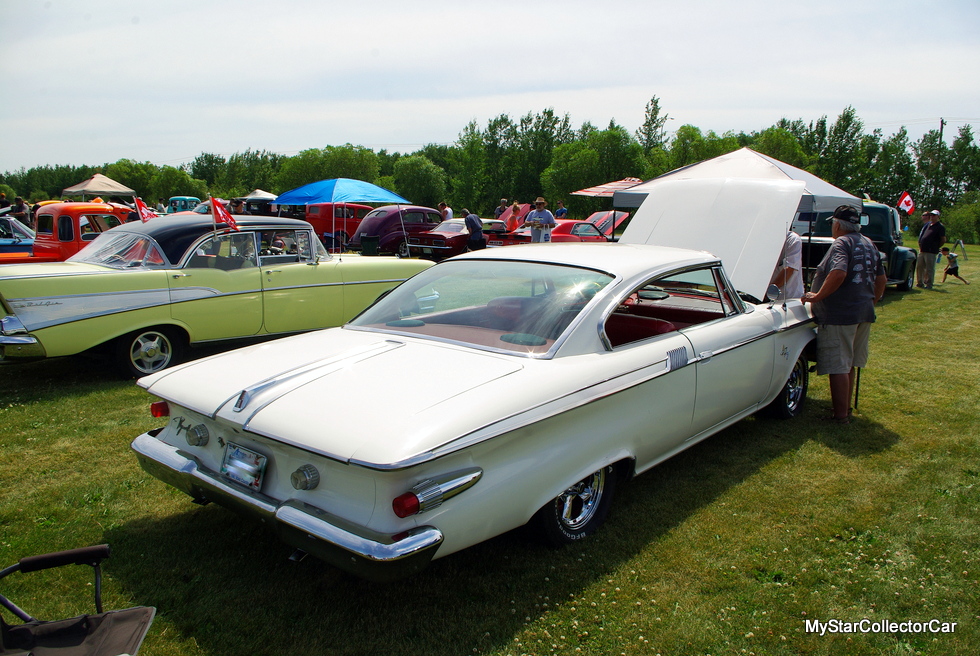 A 1961 Plymouth or Dodge was either completely ugly to many of its detractors-or beautiful to its smaller legion of fans. One thing was very true: these Mopars were unforgettable to both their friends and foes.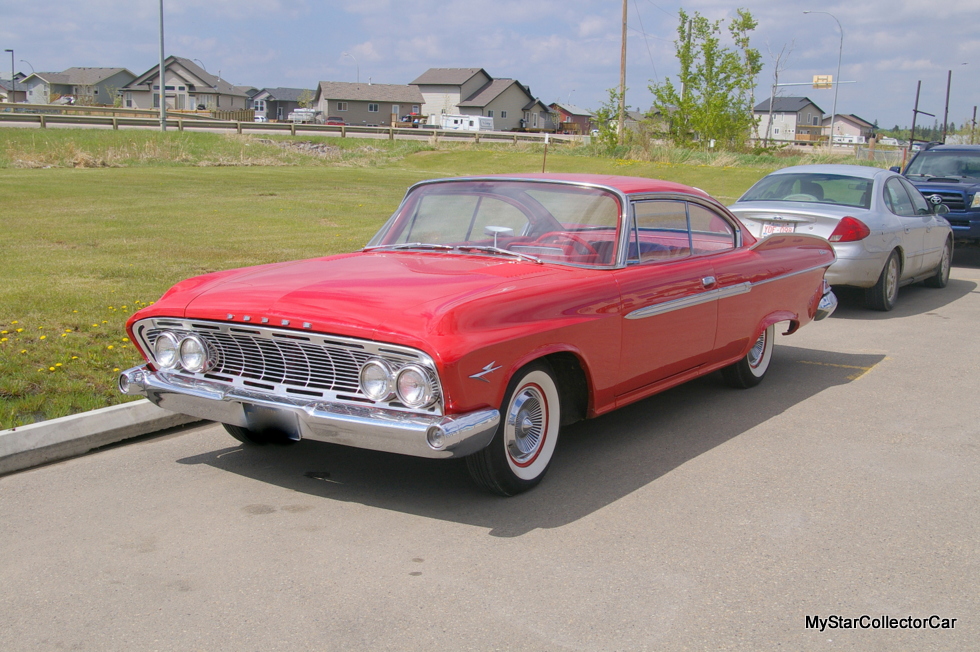 1961 was a long time ago on the calendar. But it was an unforgettable year for the Big Three's approach to a new decade.
BY: Jim Sutherland
Jim Sutherland is a veteran automotive writer whose work has been published by many major print and online publications. The list includes Calgary Herald, The Truth About Cars, Red Deer Advocate, RPM Magazine, Edmonton Journal, Montreal Gazette, Windsor Star, Vancouver Province, and Post Media Wheels Section.