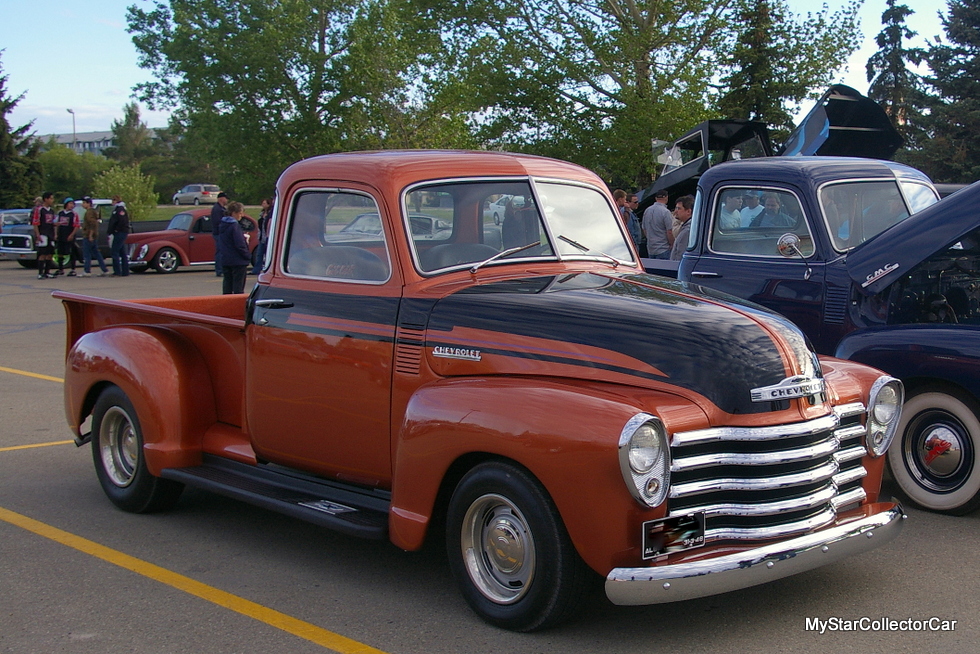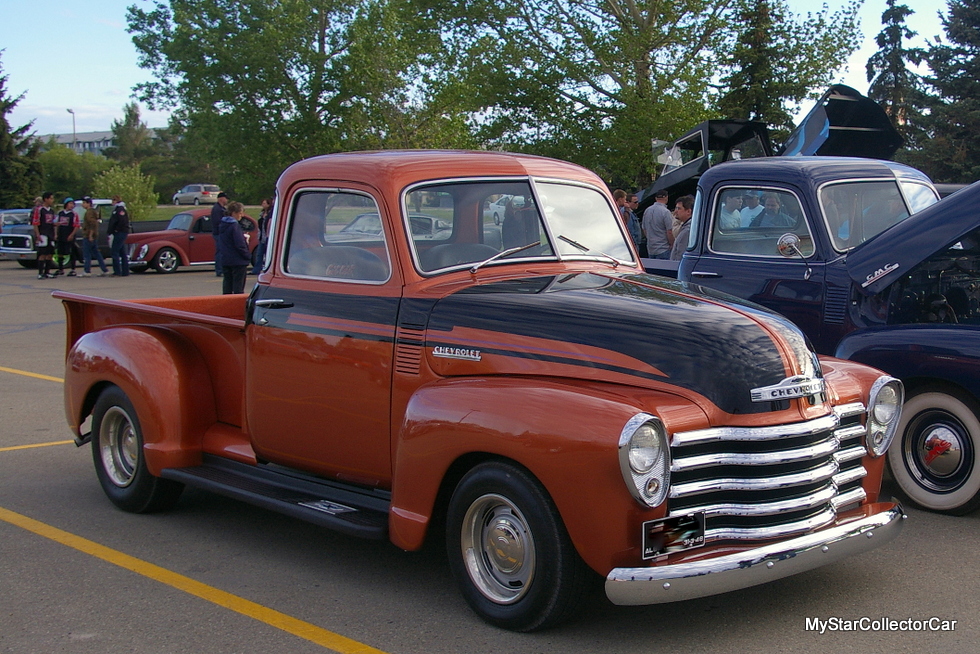 Wendy Ramage is the proud owner of Bitsy Boy, a customized 1948 Chevy custom 5-window pickup truck.
She named it Bitsy Boy because it has a "little bit of everything in it-plus I don't drive girl trucks", in Wendy's words.
This summer marks Wendy's 8th year of ownership. The truck was discovered by Wendy's husband George next door to his home renovation project and, soon after, it became a part of Wendy's world.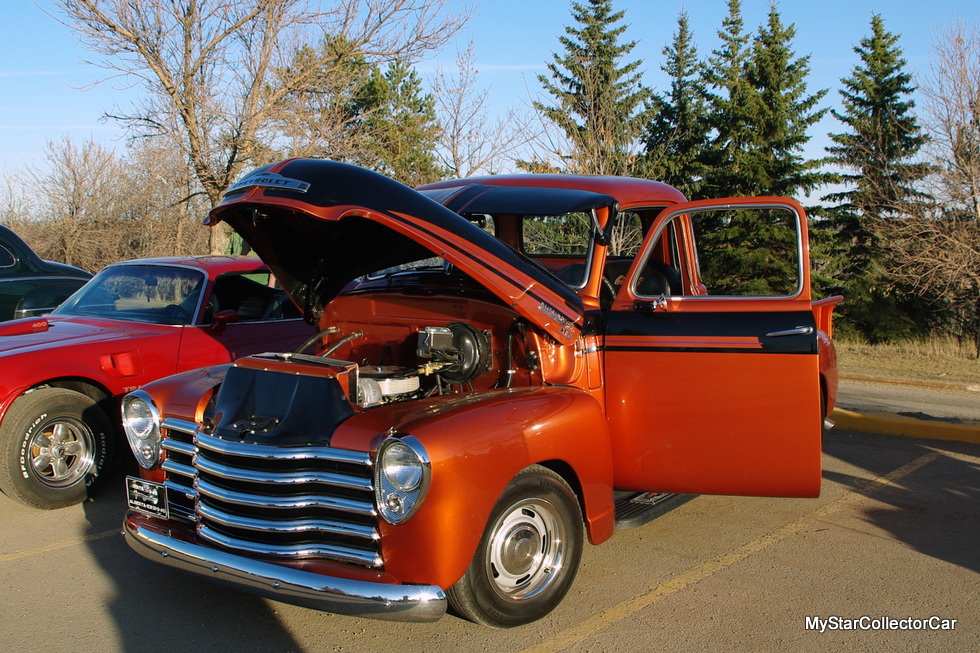 The '48 Chevy truck came with two windshield visors and two beds, so Wendy and George were able to pick the best of the bunch during their upgrades.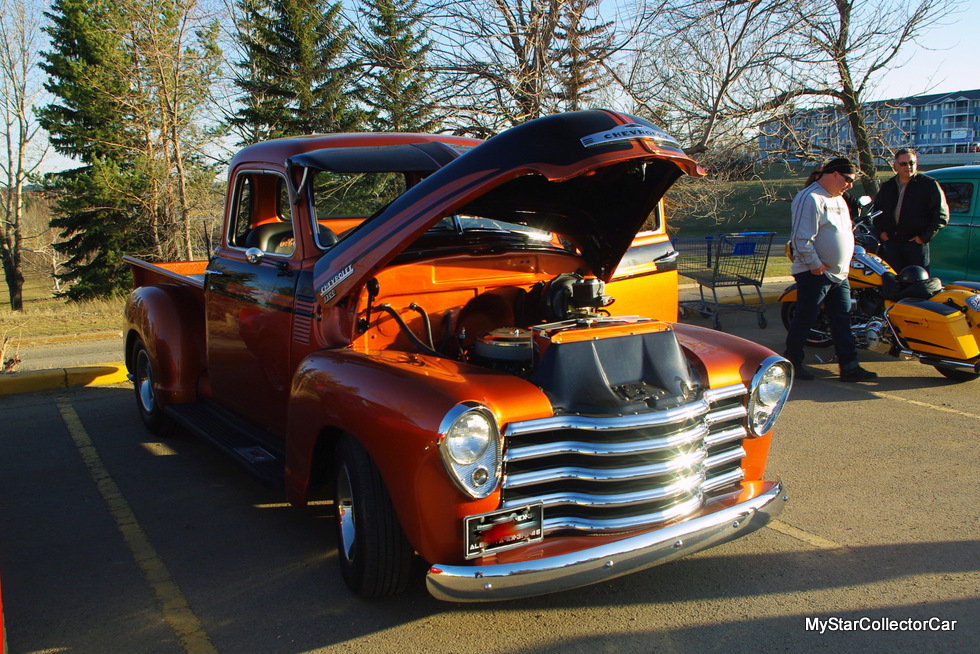 The previous owner had already made major mechanical changes on the truck, including a 350 small block Chevy bolted to a Nova front end. Wendy noted that "we put it in", in reference to the 350 engine. Wendy is not afraid to get involved with a project as part of a husband-and-wife team.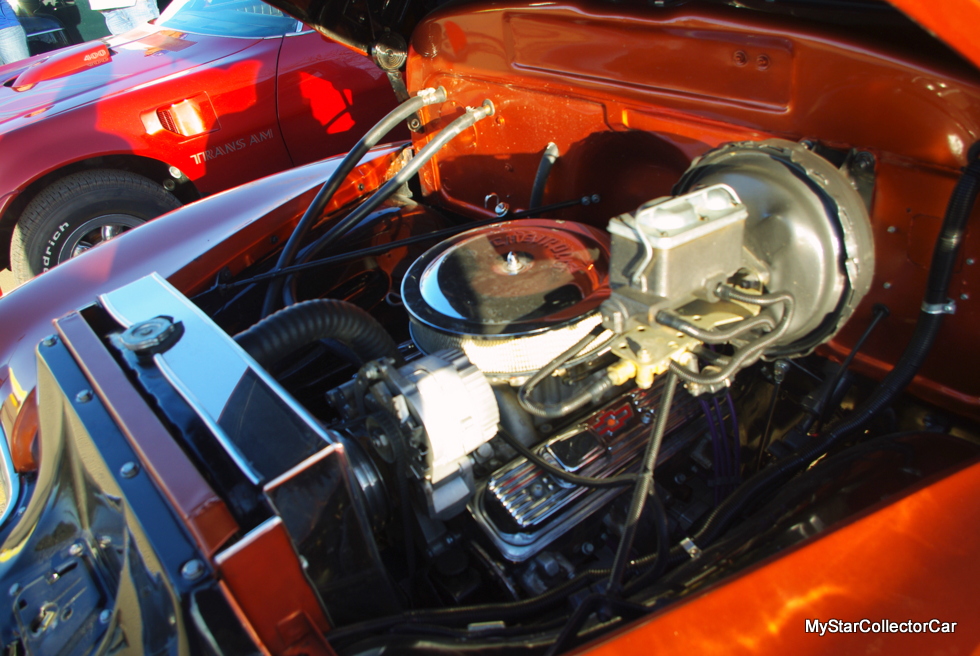 The truck has front disc and rear drums that are connected to a Ford nine-inch rear end. In other words, the truck was ready for a new lease on life with some old school custom work.
The cosmetic makeover begins on the front end of the '48 Chevy 5-window because the truck already had canted '54 Buick headlights that added a nice retro custom touch to the 70-year-old Chevy pickup.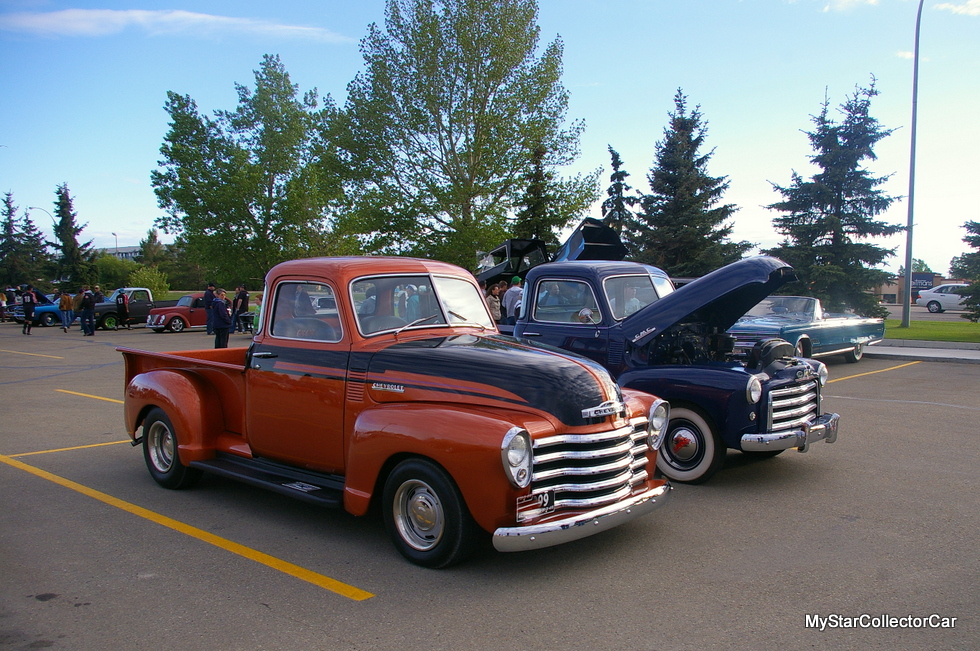 It also has a 1956 Chevy Bel Air dash and custom signal lights that are housed in the circular rail at the top of the truck bed. The custom brake lights are situated at a lower location in the bumpers of the truck.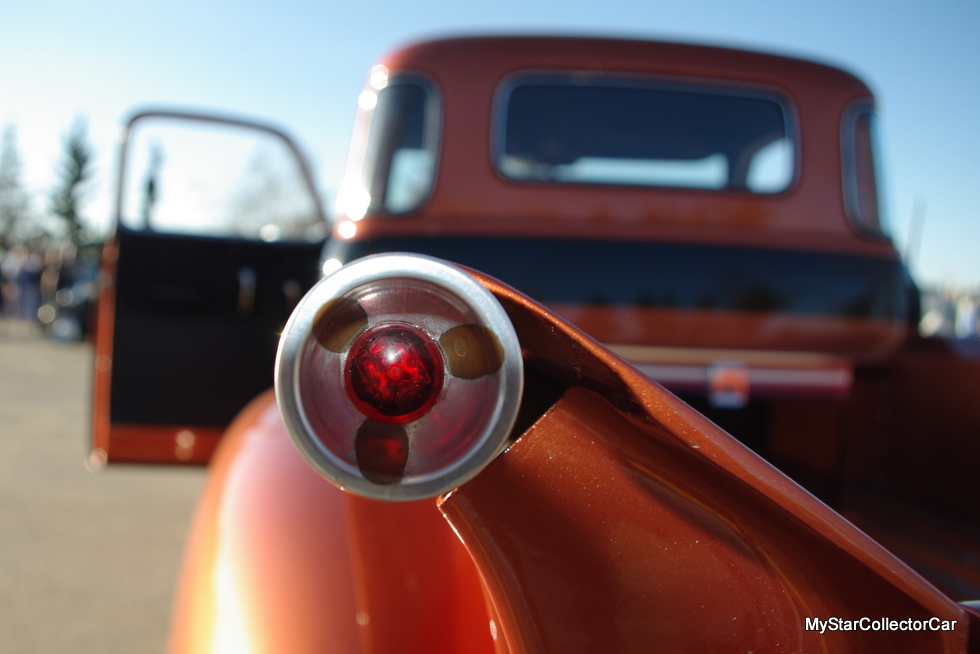 Wendy rides in comfort when she hits the road in her '48 because the truck now has a 2002 Intrepid seat and console combination. The truck does not have a sound system because Wendy prefers to hear the sounds of the road when she is behind the wheel.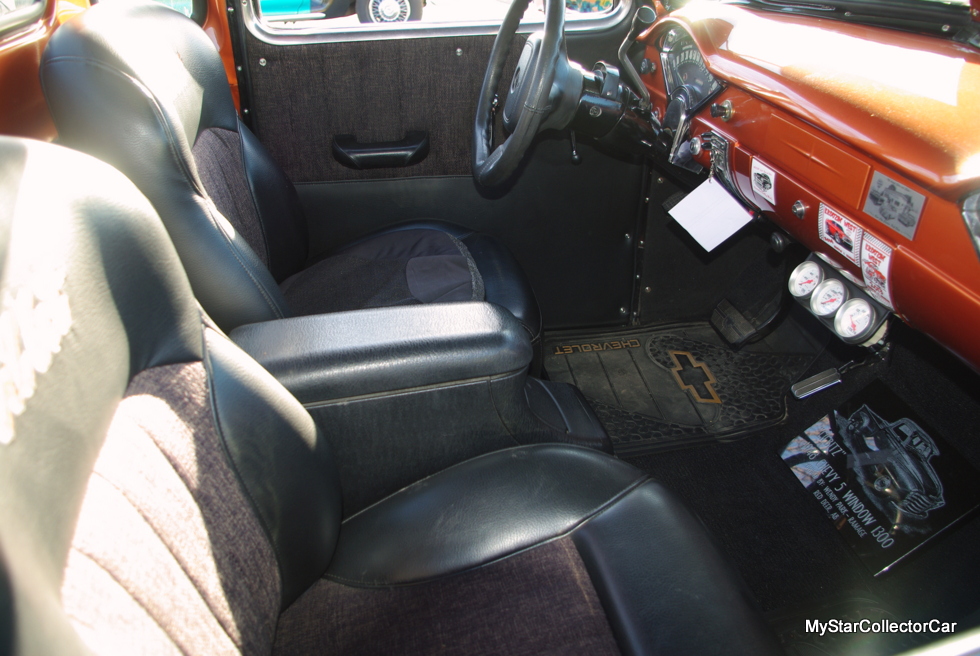 MyStarCollectorCar asked Wendy about her driving experience when she hits the open road and she described it in understated terms when she said "it can go".

The stylish Chevy truck also has great sentimental value for Wendy because of her late father who passed away two years ago. A photo of Wendy and her dad travels in the cab with her because Wendy wanted to honor his memory. Wendy recalled her father's pride in her truck and his daughter; "He puffed out his chest and said this is my daughter's truck."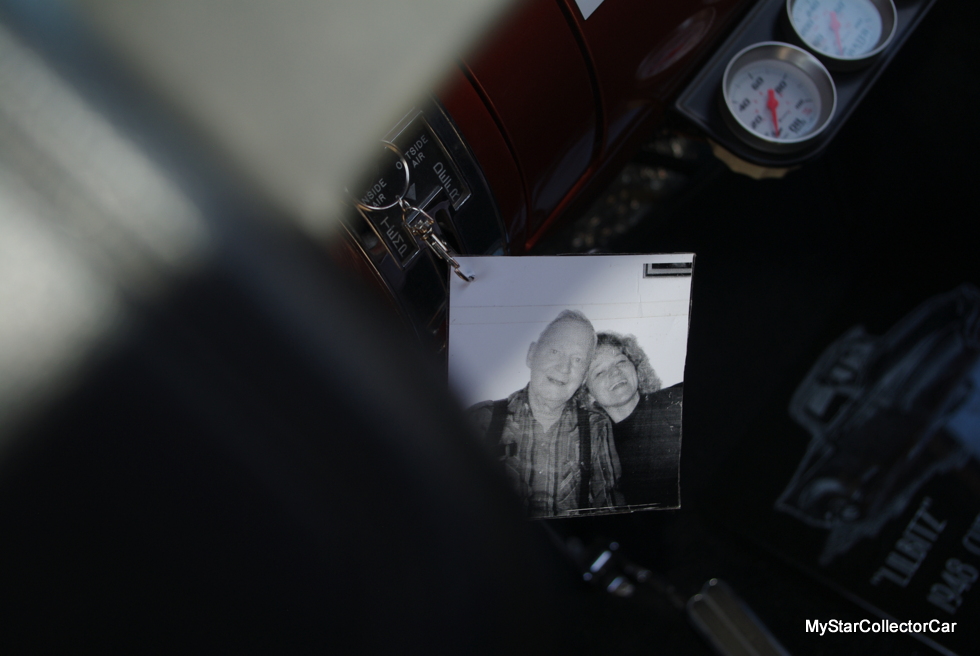 Wendy's strong attachment to her very cool custom pickup is obvious and is based upon so many different reasons: She was directly involved with its evolution into a custom road warrior as part of a husband-and-wife team. The 1948 truck is a combination of old school custom and new school add-ons that make it very comfortable on 2018 roads.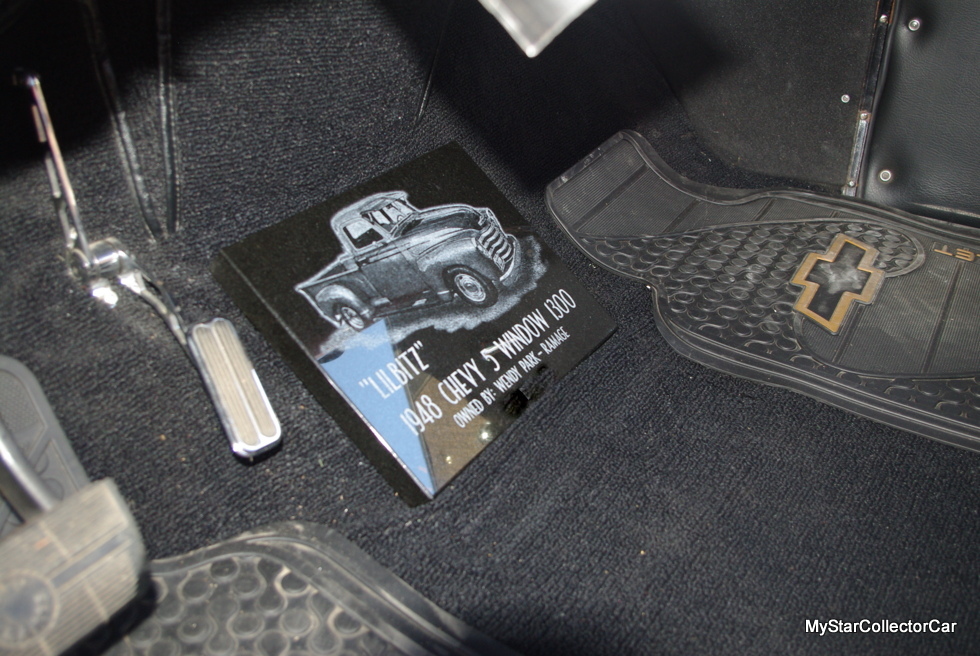 Most importantly, the '48 Chevy custom truck gave Wendy's father a huge sense of pride and happiness in his daughter. That was the exact moment it became priceless for Wendy.  

 

BY: Jim Sutherland

Jim Sutherland is a veteran automotive writer whose work has been published by many major print and online publications. The list includes Calgary Herald, The Truth About Cars, Red Deer Advocate, RPM Magazine, Edmonton Journal, Montreal Gazette, Windsor Star, Vancouver Province, and Post Media Wheels Section.