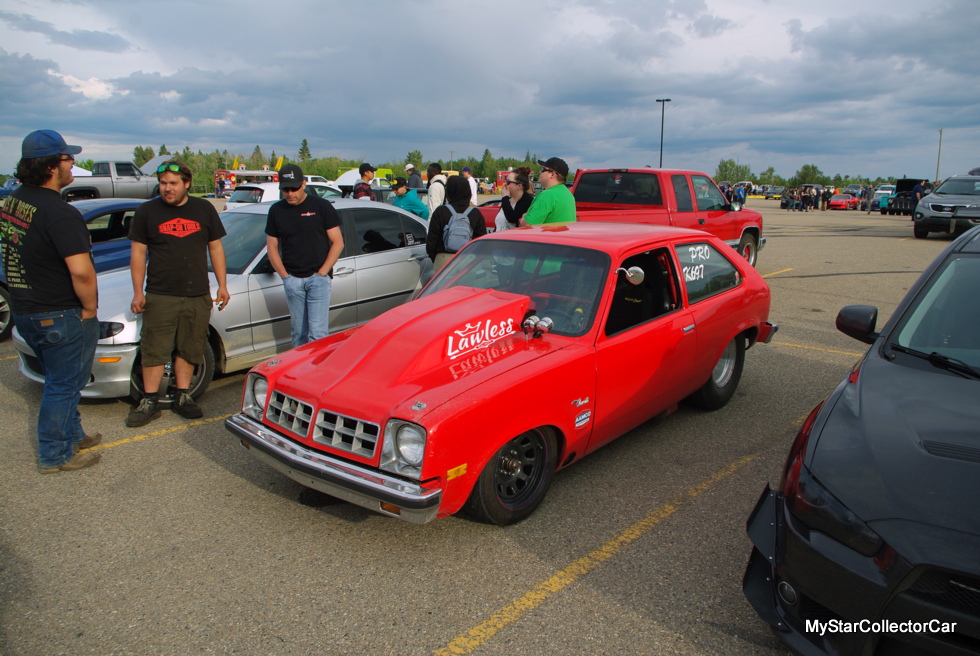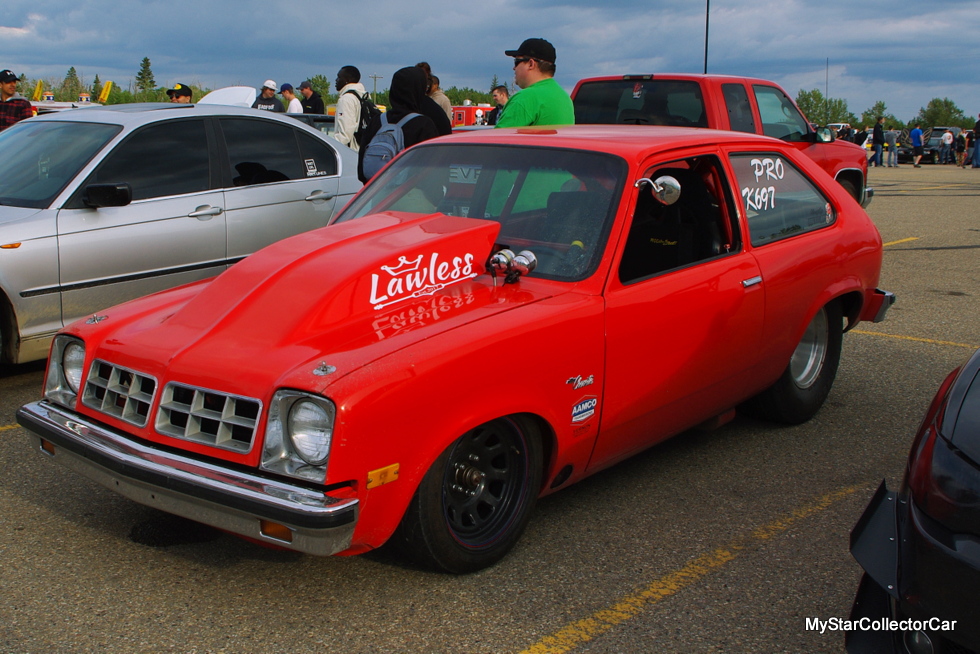 In 1976, General Motors jumped into the sub-compact market with the Chevette.
The little car was built to counteract a new world of higher gasoline prices that produced a subsequent need for higher MPG and lower MPH from Motor City.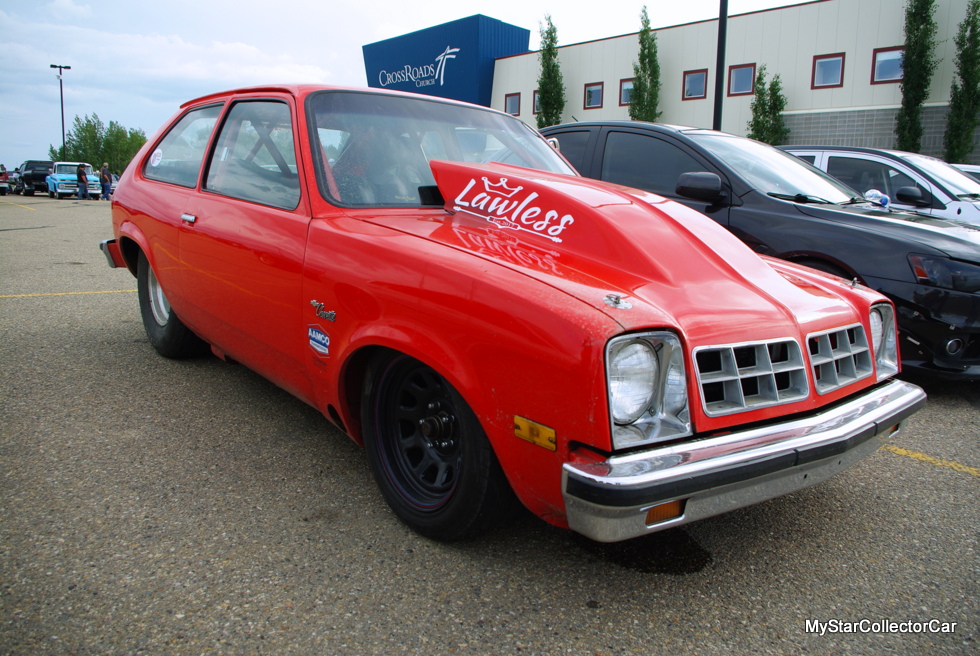 The Chevette shared part of a name with the legendary Corvette at General Motors but, in reality, the 'Vette label was all the two cars had in common. Few car guys dreamed of Chevettes in their future because the little cars could be timed in 0-60 runs by a sundial.

However, MyStarCollectorCar encountered a 1976 Chevette with a brand new attitude-and it was a very bad attitude because this car had a 383 Stroker engine under the hood.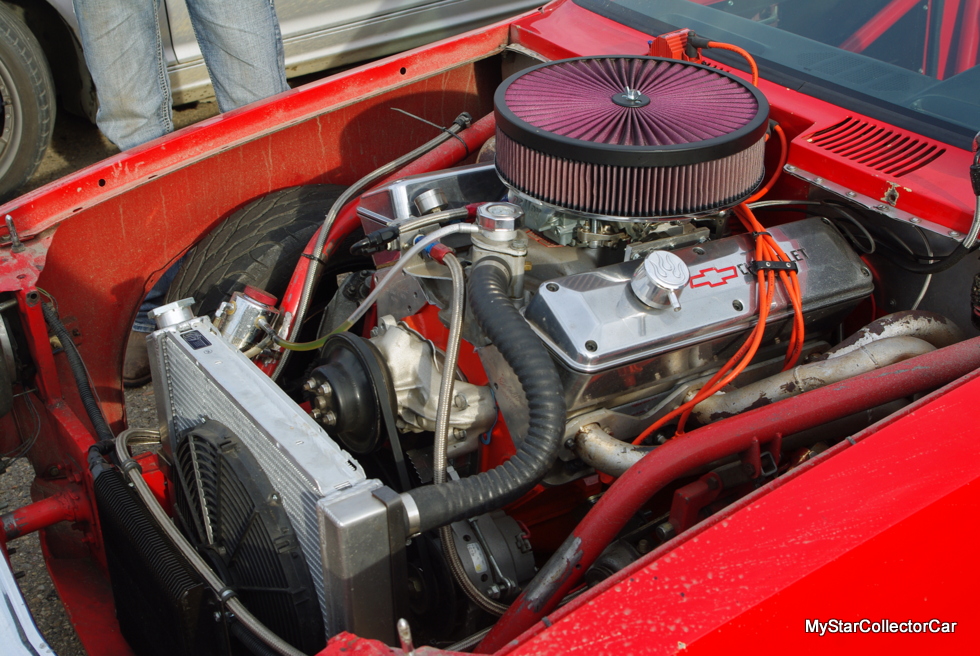 Most MSCC readers already know a 383 Stroker is a menacing version of GM's famous 350 cubic inch engine and is used when Chevy guys want to transform their small blocks into beast mode. A stock version 1976 Chevette was equipped with a 98 lb. weakling four-banger that had a lower horsepower number than Curly Howard's IQ number.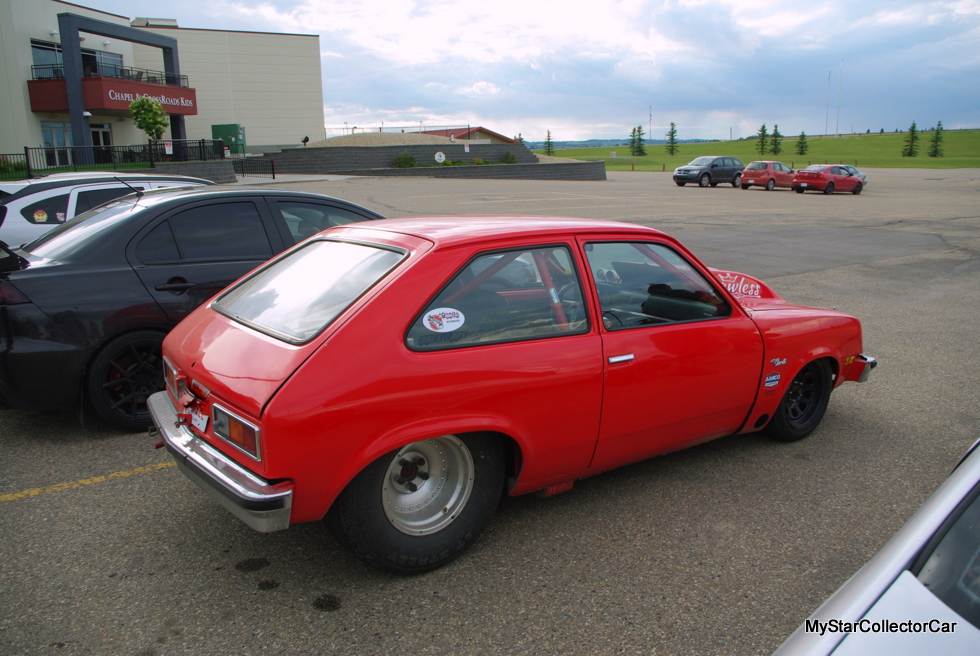 Dustin Winkler had a different vision for his 1976 Chevette and wedged a 383 Stroker into his subcompact's engine compartment. Dustin's game plan was sound because he bought his Chevette from a former owner who ran a GM big block in the car.
In fact, Dustin mentioned his Chevette was a "full-fledged drag car roller" when he became its owner seven years ago.  A roller is a car without a power train and allowed Dustin to pick his go-fast options for the project.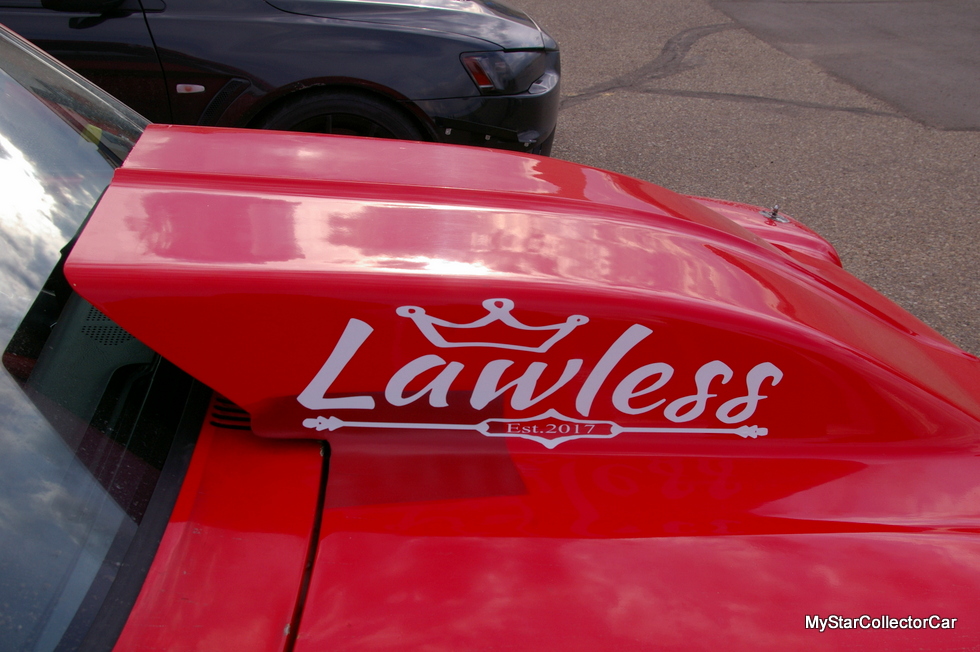 Dustin is a full-fledged licensed mechanic who sees plenty of work in his field every day so most mechanics will take their time on their own projects because they are done wrenching on vehicles by quitting time.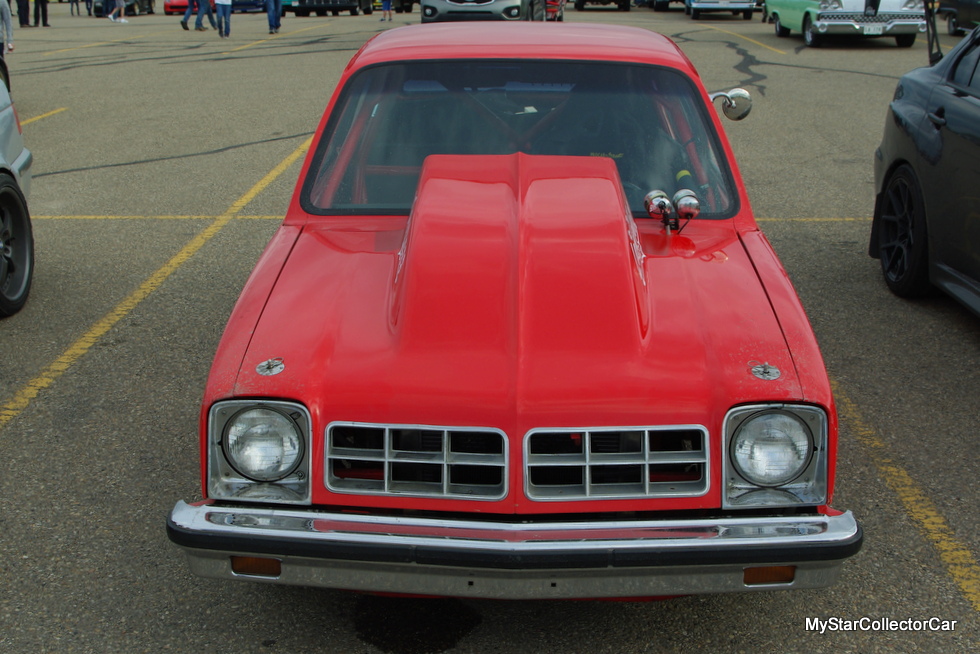 Dustin wanted to build a track monster that was also street legal and brought a good game plan to the Chevette project. He wanted a car that ran fast and stopped quickly because it was destined to spend time on the road so his car now has discs on all four wheels.
Incidentally, the Chevette has five-bolt rotors on all four wheels, including ½ inch studs on the rear wheels that won't break under heavy acceleration.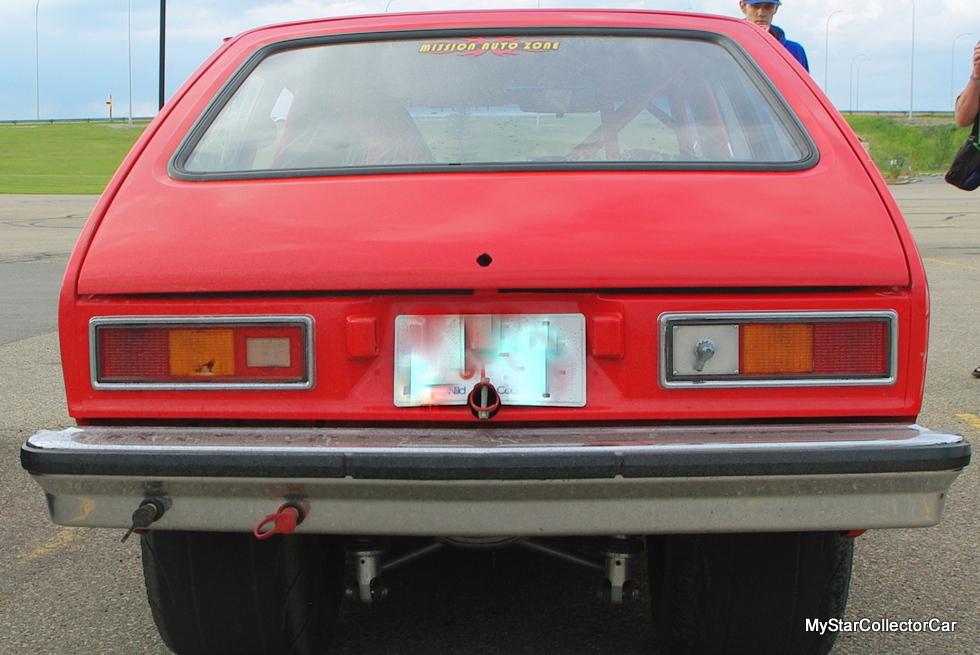 It also has a four-link on the rear end and a Mustang II front end to help stabilize the Chevette when it takes off like a road rocket. The Ford nine-inch differential can also handle the massive boost in brute force produced by the stroker transferred through its 4L80-E four-speed automatic transmission.
There are a few other dead giveaways that Dustin's Chevette is no longer a meek sub-compact. It has no inner fenders because there is no room for them with the V-8 engine transplant and its custom headers.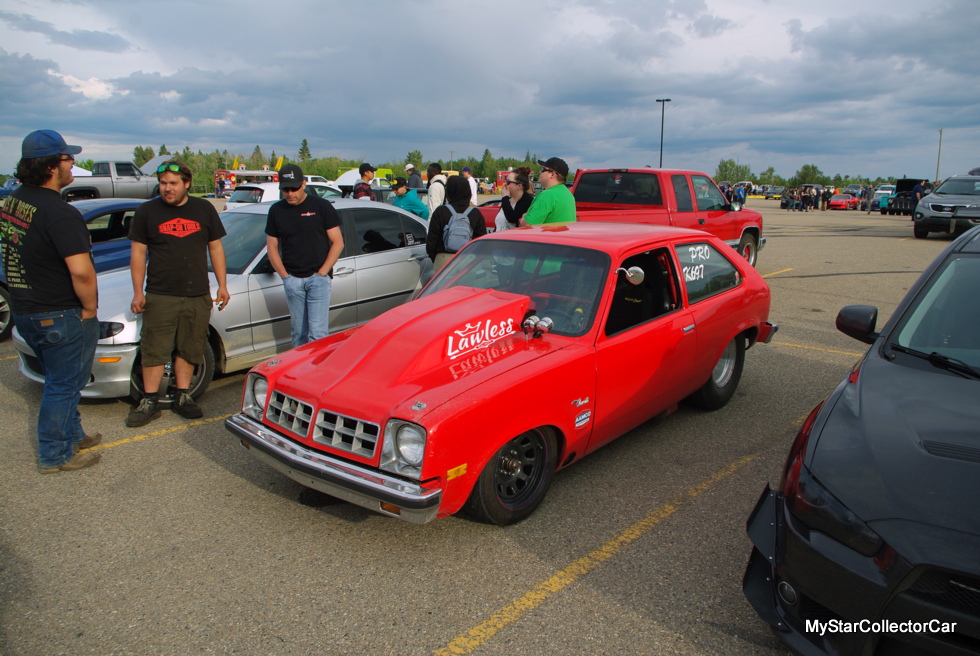 The NHRA-approved roll cage in the Chevette is further evidence this car is not built for fuel economy because roll cages are mandatory in sub-10 second cars if you want to take them on a sanctioned track.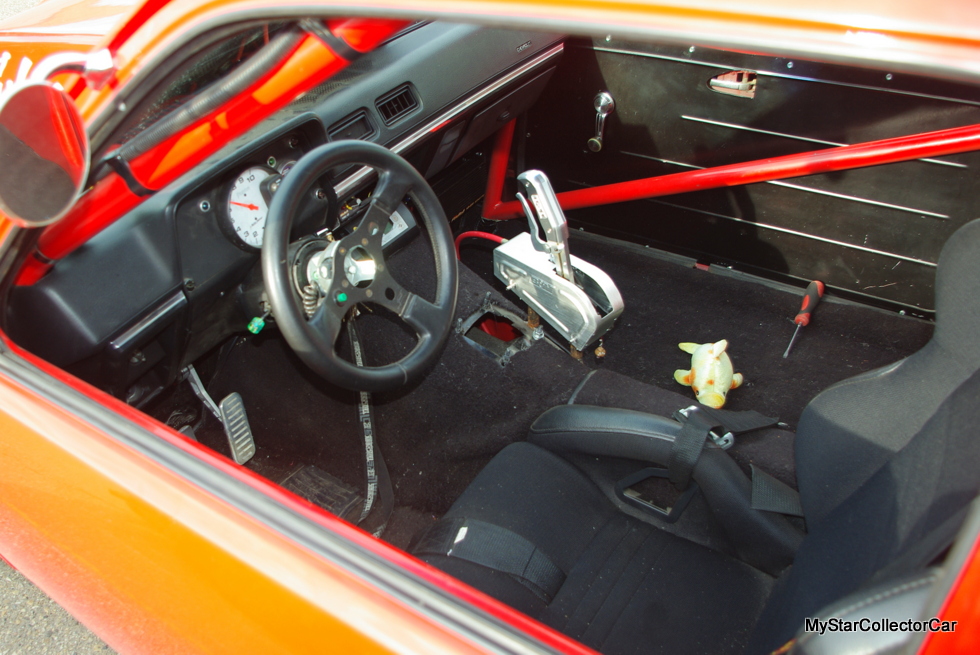 As mentioned, Dustin wanted his monster Chevette to be street-legal and was able to accomplish this task along the way. His 7 year project is now road-ready but 2018 is his first year on the road-and Dustin admits he "still has a lot to learn about it"–in his words.  
BY: Jim Sutherland
Jim Sutherland is a veteran automotive writer whose work has been published by many major print and online publications. The list includes Calgary Herald, The Truth About Cars, Red Deer Advocate, RPM Magazine, Edmonton Journal, Montreal Gazette, Windsor Star, Vancouver Province, and Post Media Wheels Section.