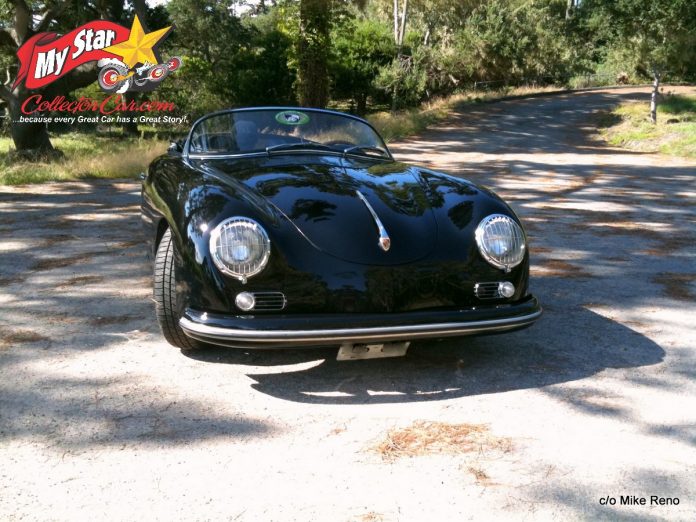 A 1957 Porsche Carrera 356A 1500GS Speedster enjoys rock star status in the vintage car hobby, so it seems fitting that Loverboy's rock star lead singer Mike Reno owns one.
Loverboy is a Canadian rock band that initially carved its fame in 1980 when it released its debut multi-platinum (million sales) album entitled 'Loverboy'.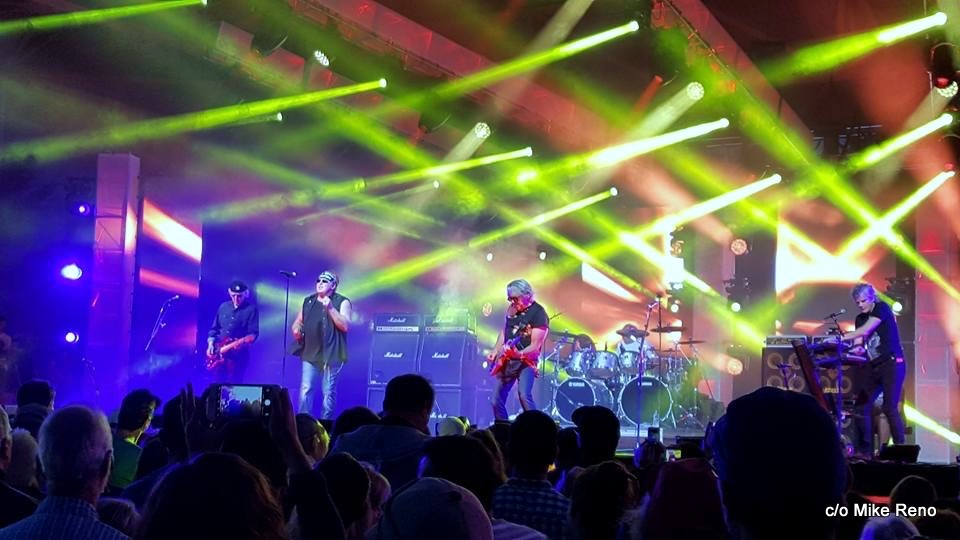 Lead singer Mike Reno came from humble beginnings, but he was always a car guy. His first vehicle was a non-running VW 1600 fastback, but then Mike bought numerous vans so he could haul around his band's equipment and fellow musicians to gigs during the earliest and less famous portion of his musical career.
Fame and fortune gave Mike the financial freedom to feed his car guy soul, so he bought numerous Euro supercars that are now a mix of modern and vintage vehicles. One of Mike's earlier vehicles was a 1958 Porsche that died a horrible death on the I-5 (US interstate highway) when his mechanic totaled the car in a crash enroute to a Seattle car show.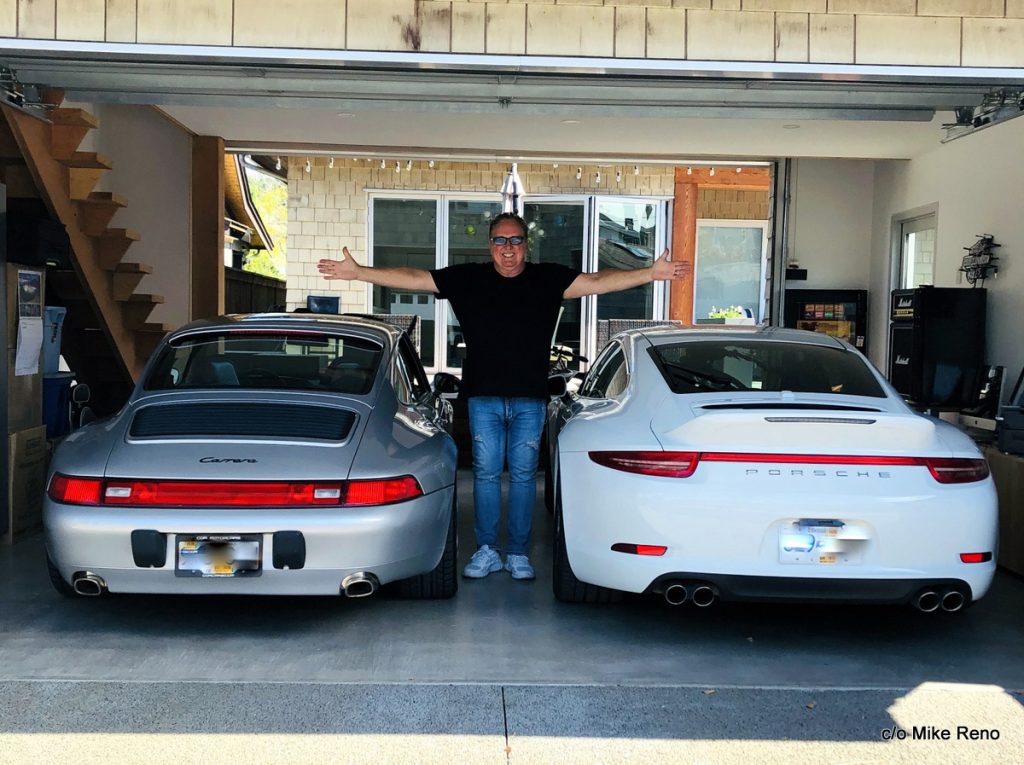 The unscrupulous mechanic's ill-fated road trip was taken completely without Mike's permission, but it spelled a sad ending for Mike's vintage '58 Porsche. Mike was very fond of his earlier vintage Porsche, so he began a search for a replacement and found his 1957 Porsche 42 years ago in rural Minnesota.
Mike discovered the '57 Porsche in the classified ad section of a Porsche-friendly print magazine and bought it sight unseen in what he described as "a handshake deal over the phone".
He added the car was a "genuine barn find-long before the term became popular (in car hobby circles)" because it was in fact stored in a barn on the former owner's property. The vintage Porsche was also in many pieces that were stored in wooden Coca Cola boxes, according to Mike.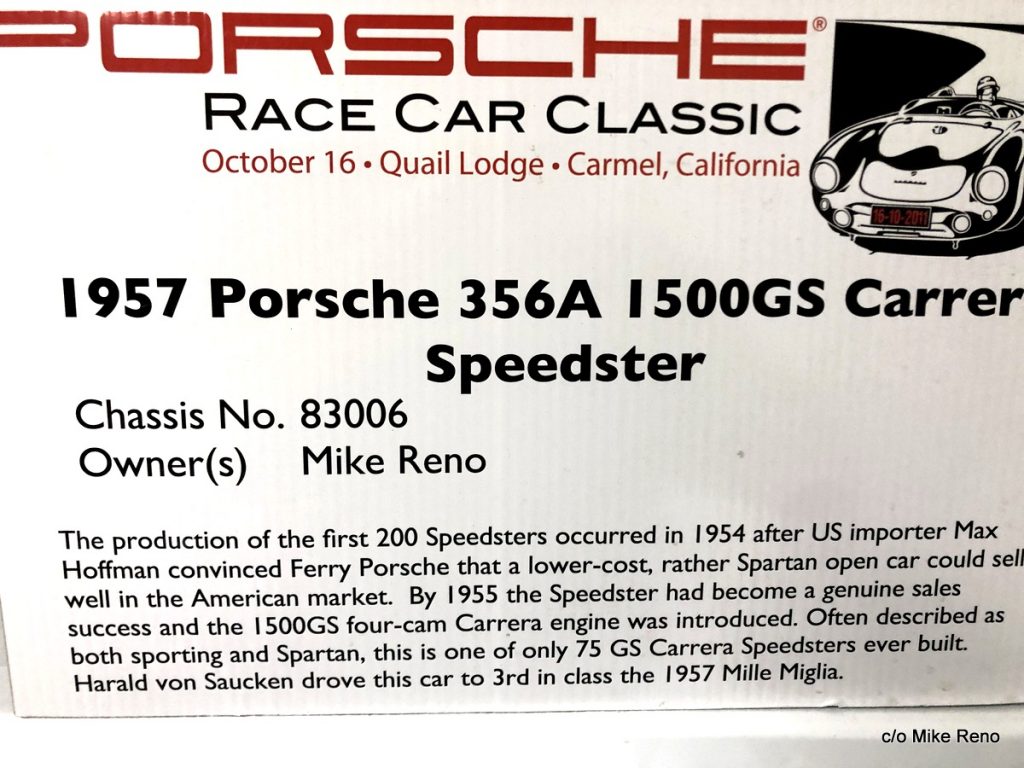 Mike is a man of his word and agreed to buy the Porsche puzzle, despite the obstacles that lay ahead of him. He rented a box truck to haul the Porsche back to his home in Vancouver and was able to load the car into the back of the hauler vehicle with the help of a local farmer from the previous owner's area.

The trip back to Canada's West Coast took a couple of days and Mike recalled a funny incident at the border when a Canada Customs employee asked him what he had to declare from the US. Mike showed him the car and its many parts in the back of the hauler and all the border guy said was "Good luck" when Mike told the man that he intended to restore it.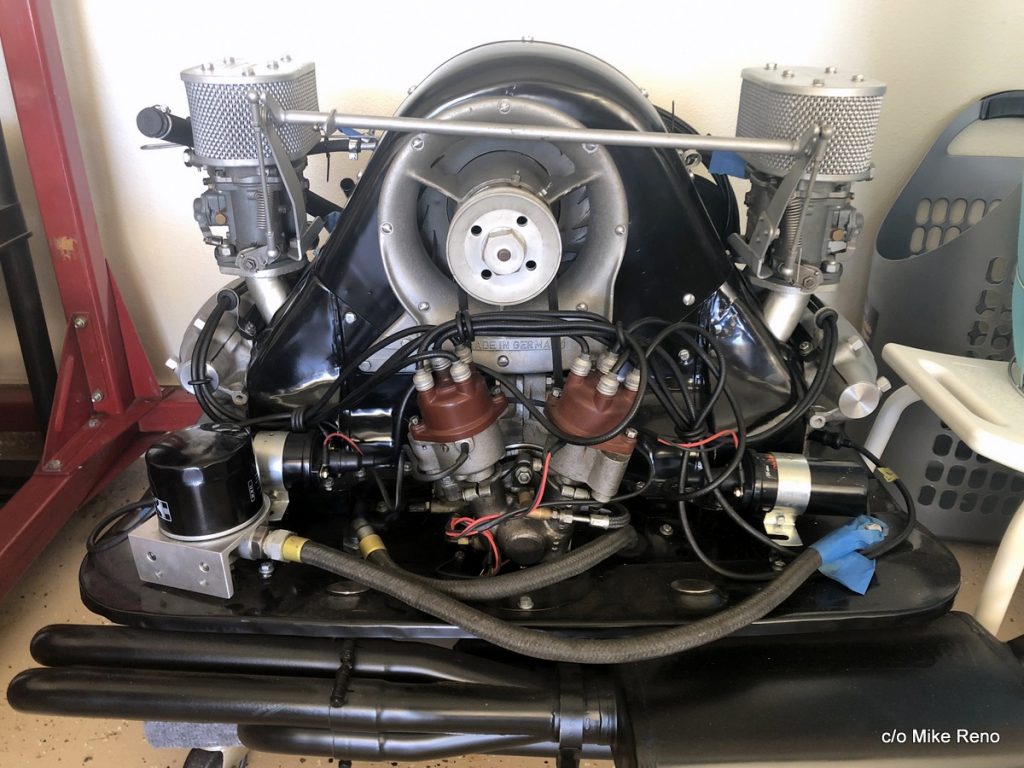 Nevertheless, Mike enlisted the services of a vintage Porsche mechanic who put the Humpty Dumpty Porsche back together again and eventually got the car back on the road. It turned out Mike's Porsche is a very rare car that even has a European race legacy in its past.
Like most car guys, Mike encountered many perils and pitfalls during his '57 Porsche's restoration, a grim reality that was complicated by some very unscrupulous people along the way. However, Mike was eventually able to get his car back on the road and experience time behind the wheel, including fond memories with his kids in the Porsche when they were very young.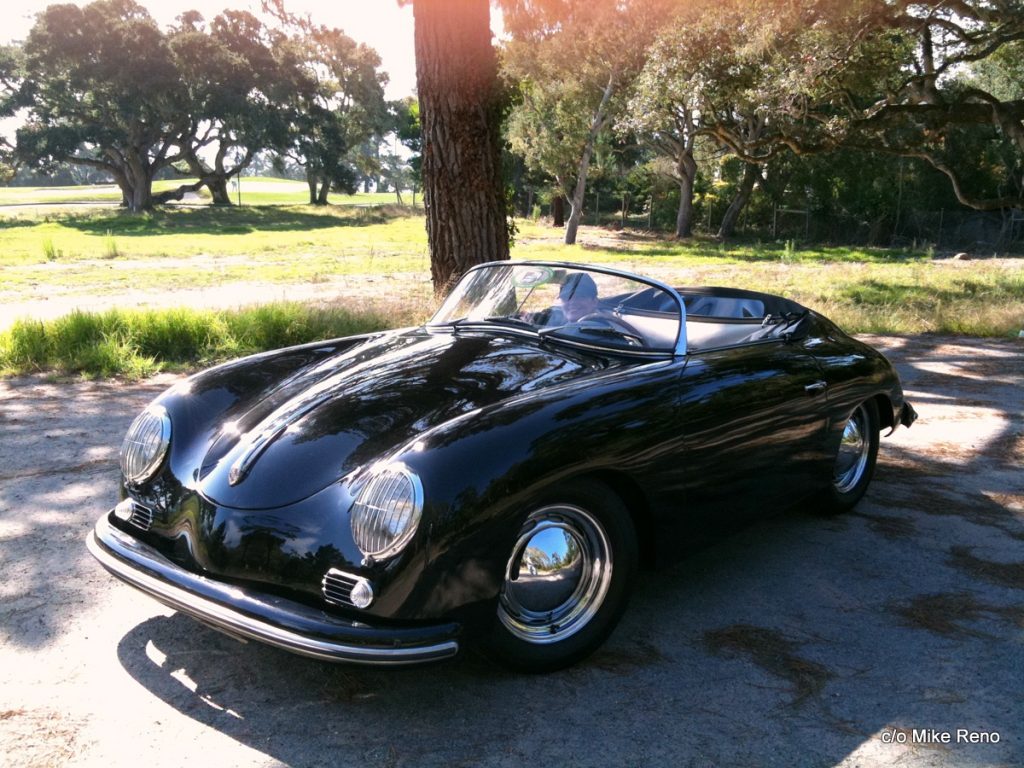 Mike has owned and sold many high-end Euro rides over the past several decades, but his 1957 Porsche has remained in his stable for 42 years-and counting. Hagerty Insurance attached a very high value to the ultra-rare Porsche, but the car has become a priceless part of Mike's collection because of his long connection with it, a relationship that built so many fond memories.
Personal memories include a chance meeting with the Porsche's former race driver who shed tears at a Pebble Beach event when the man saw the car after so many years. The fond memories have added up in a big way for Mike regarding his car over the years, so his unexpected encounter with a man who actually drove the car in its late 1950s race form has become part of those personal moments in Mike's life.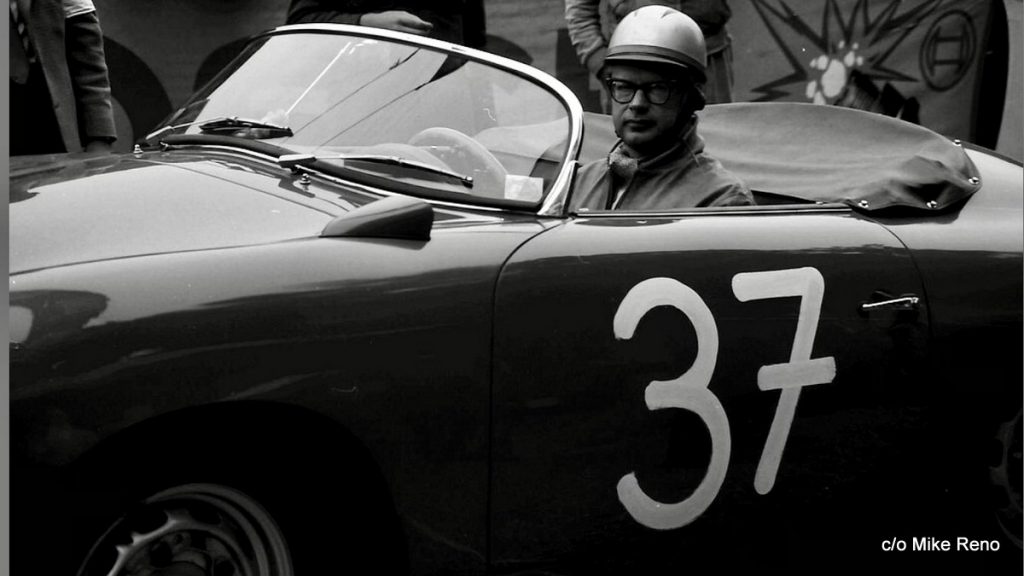 Recently Mike decided to take a hands-on approach to his beloved 1957 Porsche Carrera 356A 1500GS Speedster under the tutelage of a local Porsche expert who took Mike under his wing. Teacher and student rebuilt the brake system on the Porsche and now this racy 4-cam-engined speed demon can slow down as fast as it accelerates on the road.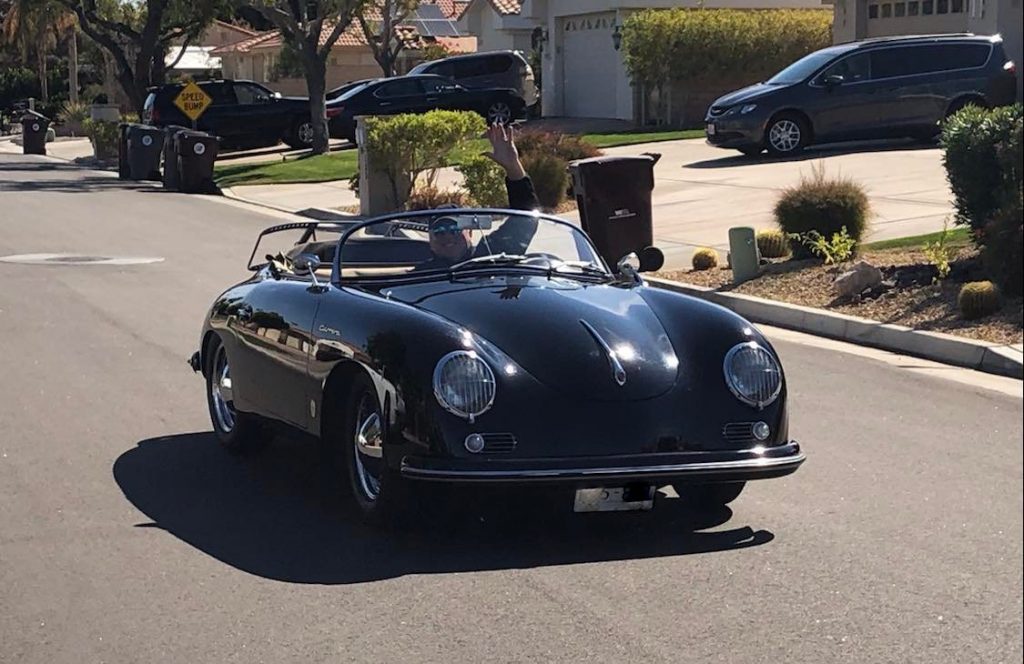 A rock star working on a rock star car seems like a perfect fit for us here at MyStarCollectorCar.
BY: Jim Sutherland
Jim Sutherland is a veteran automotive writer whose work has been published by many major print and online publications. The list includes Calgary Herald, The Truth About Cars, Red Deer Advocate, RPM Magazine, Edmonton Journal, Montreal Gazette, Windsor Star, Vancouver Province, and Post Media Wheels Section.