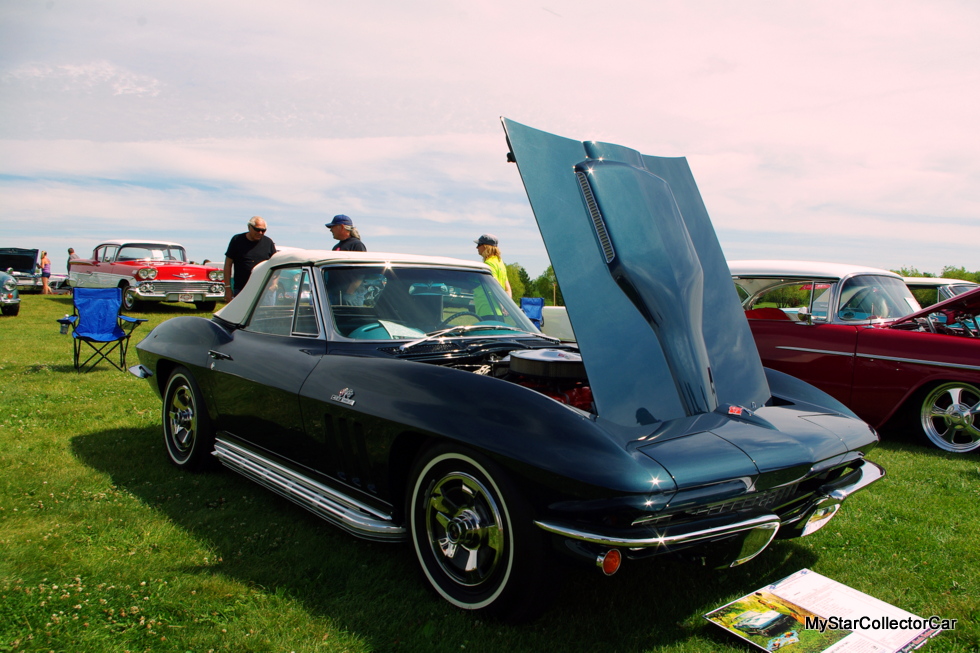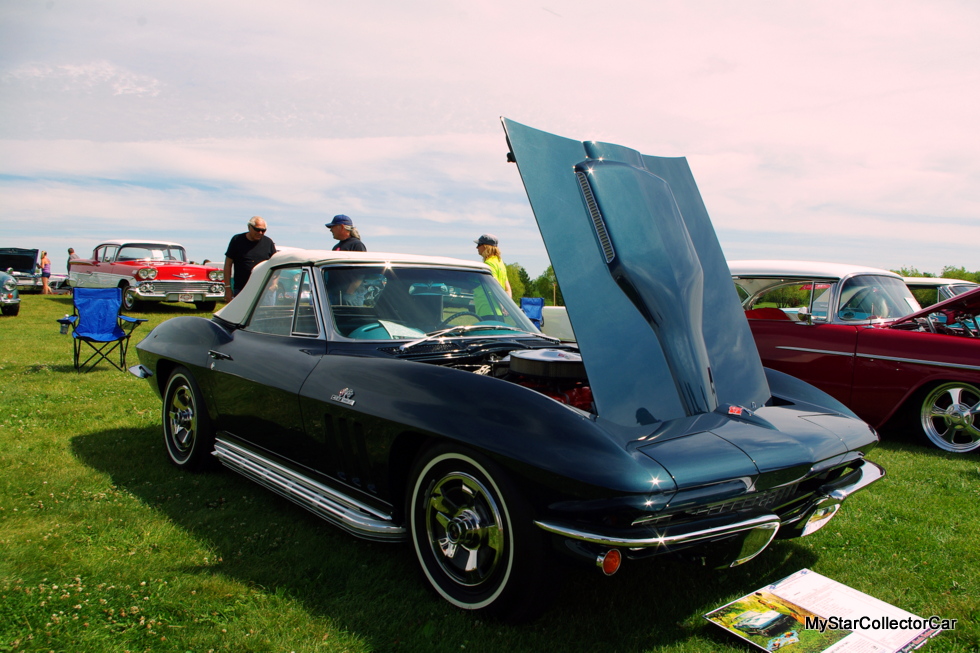 There are more myths than facts in the car hobby but one of the biggest is the barn find.
'One in particular keeps surfacing—the story about the widow who had "an old Chevy" for sale and the guy who looks at it lifts the tarp off and spots a 427 Corvette under the dust.'

99.9% of the time that Vette story is the purest form of an urban myth but what happens when it's a true story?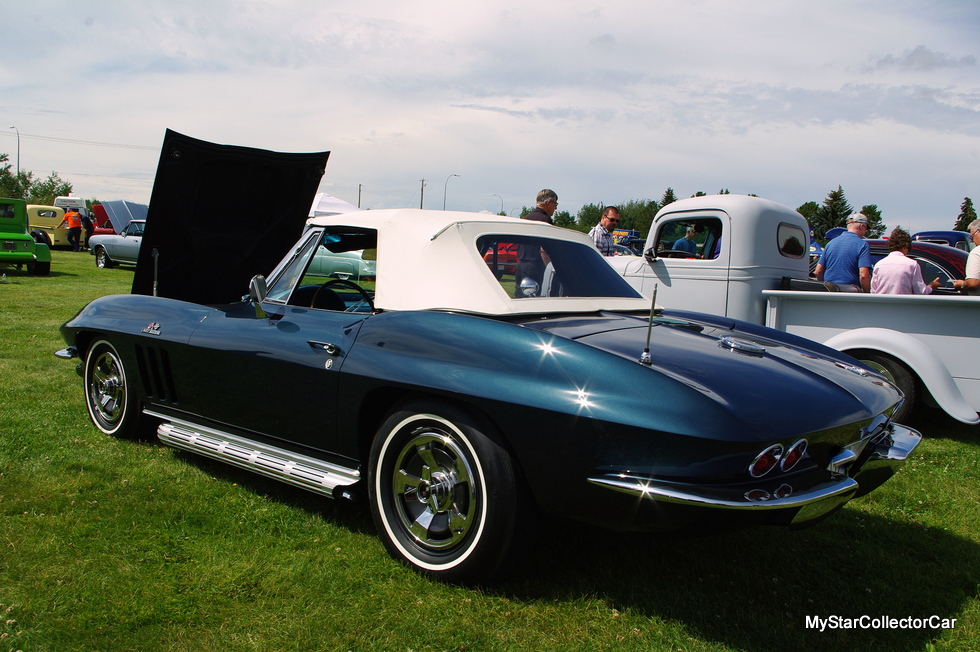 Clarke Lamont is part of the .1% who actually found a dusty old Vette roadster in a garage but the story is far less dramatic. He knew about the car through a source so it wasn't a huge shock when he looked at the car.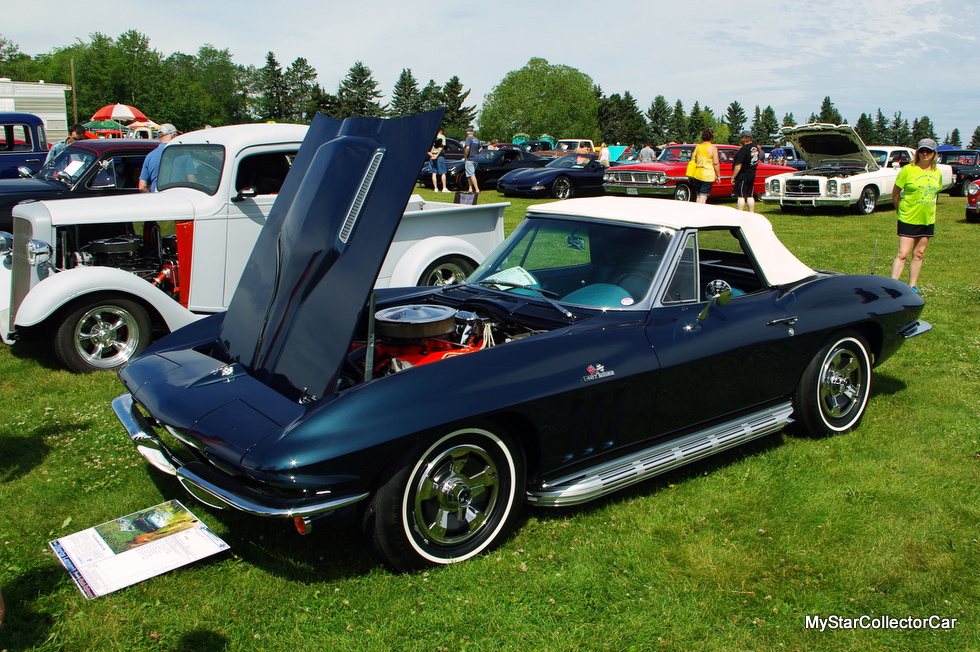 Clarke explained how the Vette, "sat there in the garage for twenty years and it was covered with dust but it had been restored". He popped on the deal and hauled it to a shop where they "pulled the engine, did some detailing and rebuilt the radio".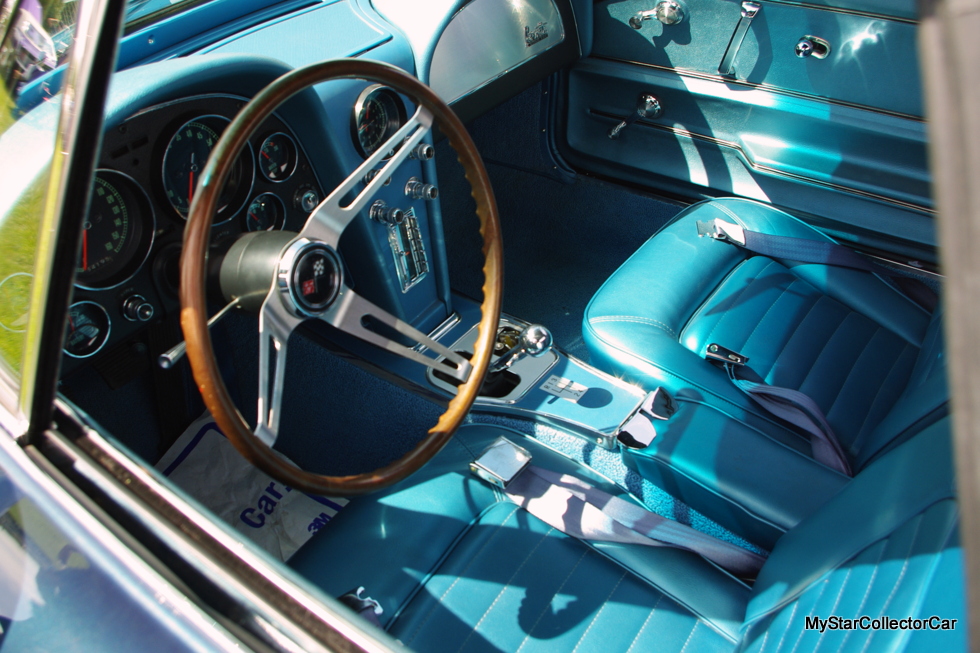 This is a rare Vette for many reasons. It's a 427 4-speed 390 horse car and that alone puts it in select company in the world of Corvettes but this is also a Laguna Blue car so it's even more unique.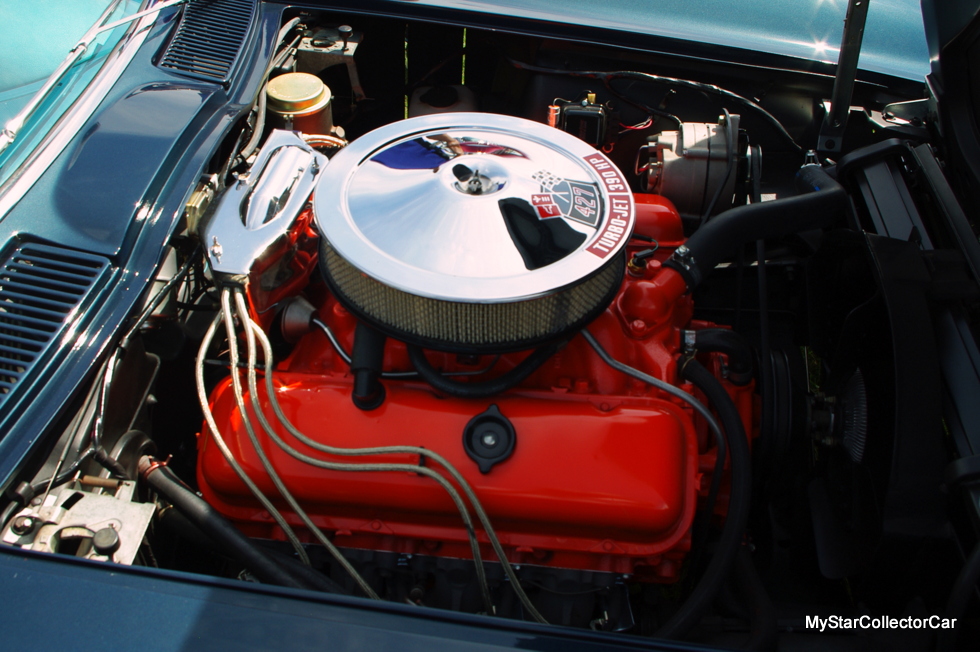 Clarke's Vette also came with the factory (knock-off look) wheels and side pipes and he has the invoice to prove it. He has a blown up version of the invoice on display to document the accuracy of his classic Corvette.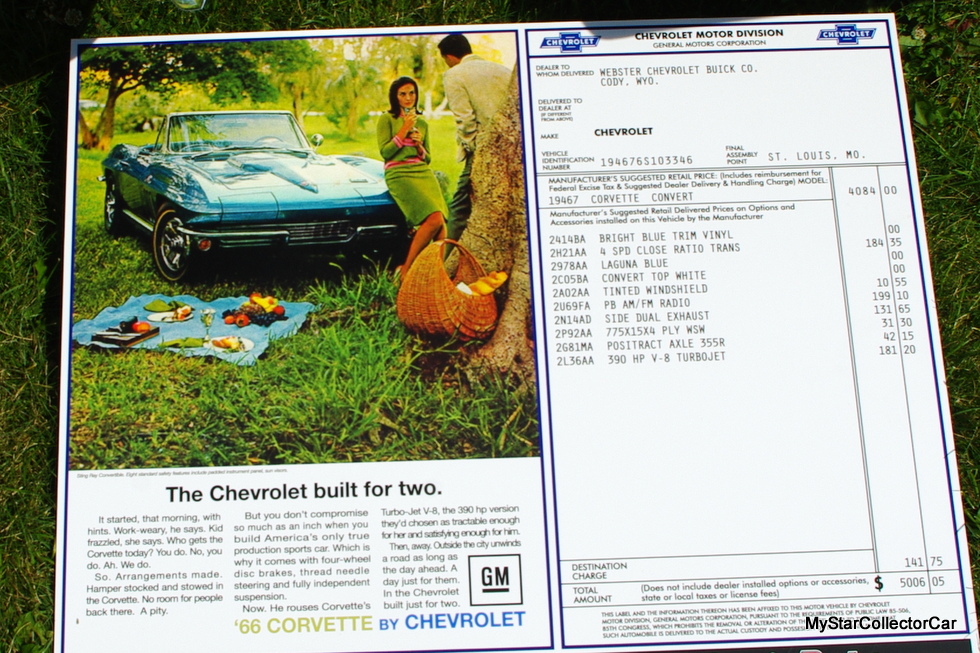 Clarke is an owner who likes to preserve his vehicles and so this '66 Vette is definitely not a daily driver. He respects what he owns so he'll put on enough miles to exercise the big 427 but not enough to add significant wear to a numbers-matching block and transmission. Clarke said it's a "Sunday driver so he's put about 800 miles on it".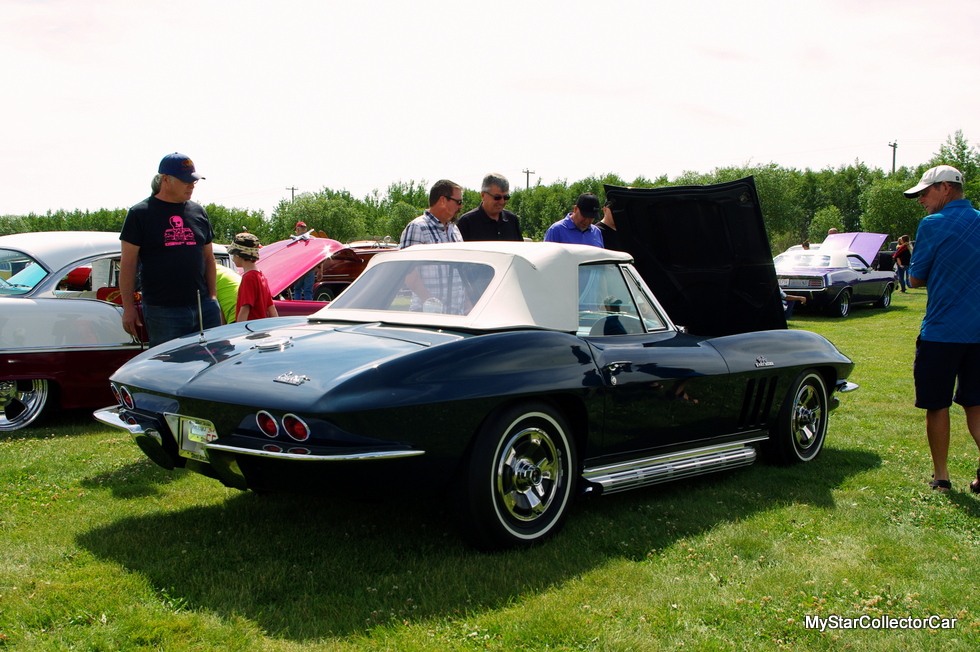 Clarke has a philosophy that sums up his cautious approach to a legendary car like his '66 Corvette—he believes you "break too many things when you pound on a classic old car".
He's a big fan of the hydraulic lifters on this 427 because the upgrade in horsepower to solid lifters has a direct effect on the idle. Clarke's Vette is a lot smoother and civilized by comparison so he described how "it runs so much nicer without solid lifters.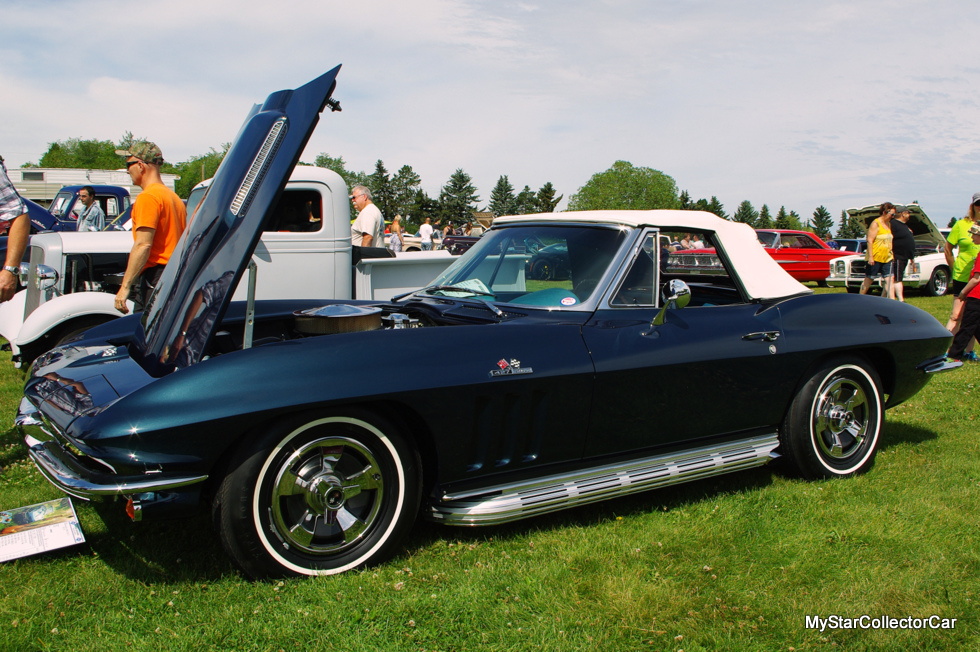 Clarke's description of the Vette's road manners isn't something GM would have in their sales brochures. He called it "rough and noisy" but that's expected because 50-year-old cars with massive big blocks wrapped inside a fiberglass body probably won't match the comfort level of a new SUV.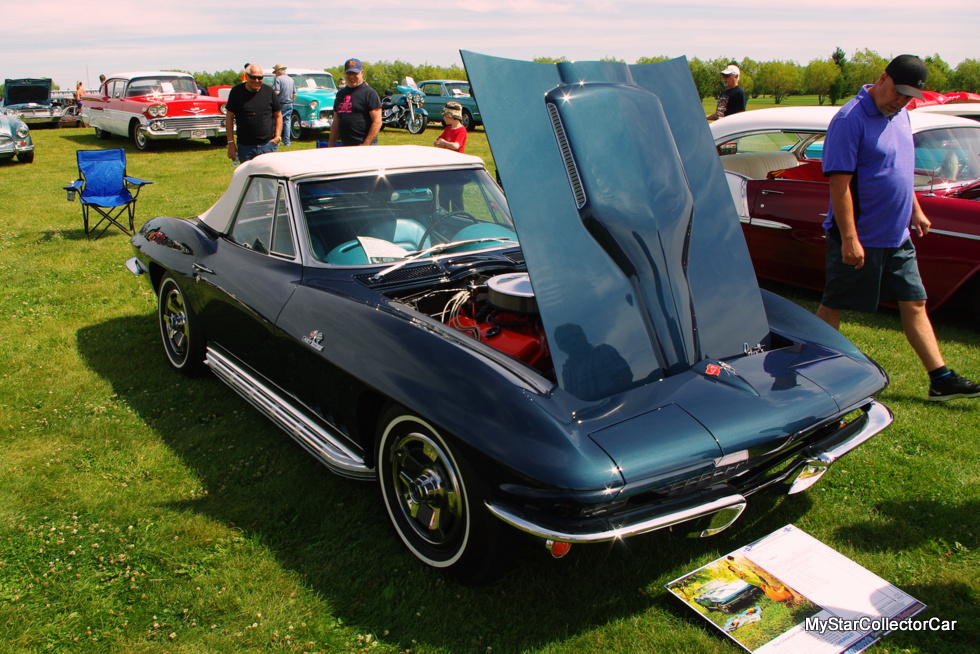 The difference is found in the cool factor because a new Chevy Equinox blends into a sea of other cloned SUVs but nothing blends in with a 1966 Corvette 427 roadster. It's like comparing Frank Sinatra to Justin Bieber.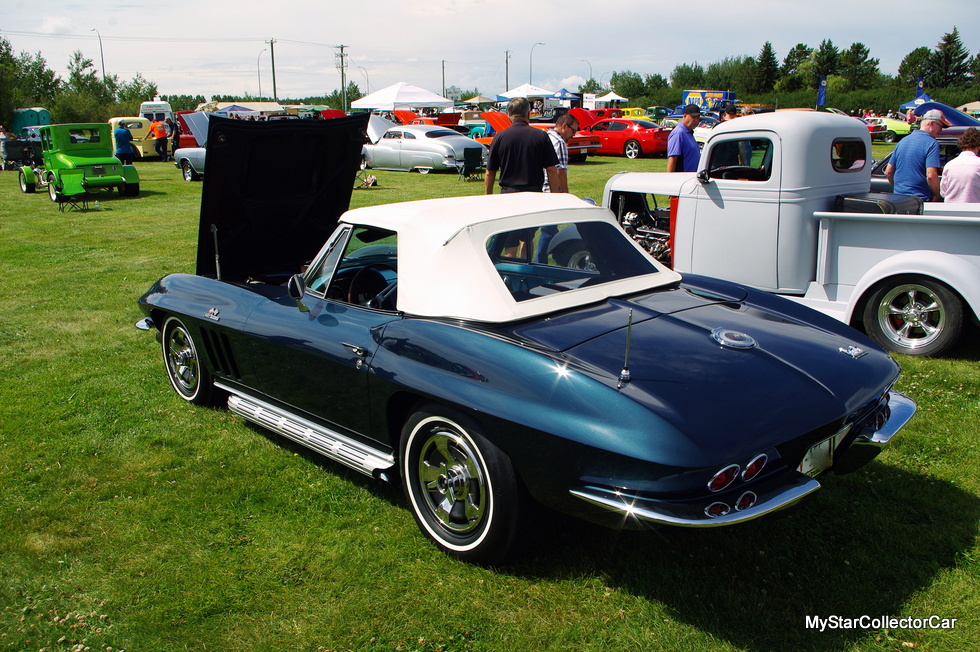 Clarke is one of those guys who truly appreciates what a piece of history he owns because many guys would take a car like this and pound it into submission right out of the showroom. Fortunately, this car had owners who clearly respected the car so five decades later people can still see what a stock, well-preserved Vette looks like.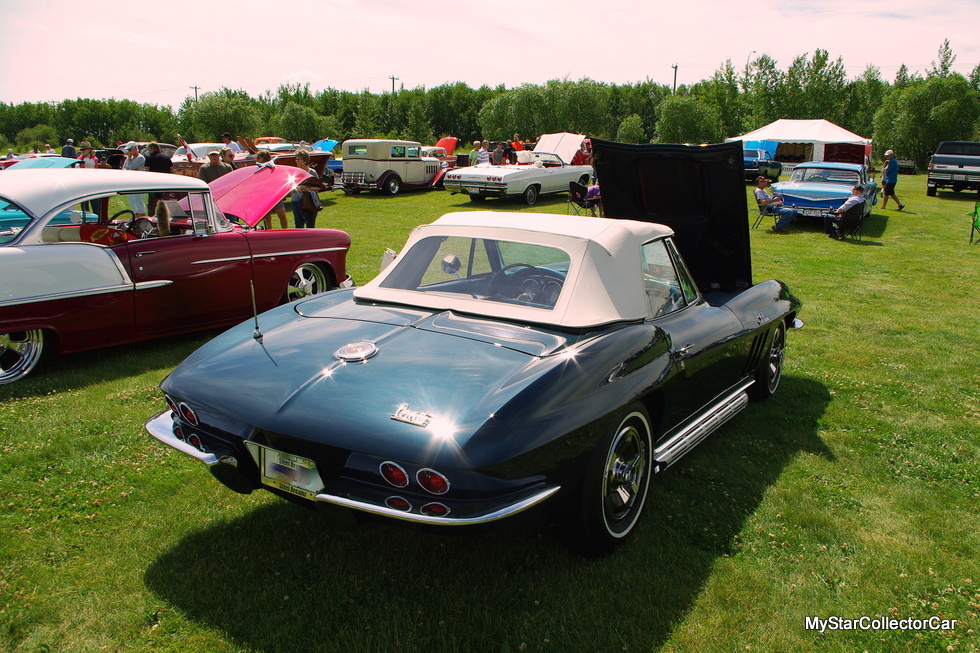 That's a pretty good legacy for a mythical barn find Corvette.
Jerry Sutherland
CLICK HERE to Like us on Facebook
CLICK HERE to Follow us on Twitter
CLICK HERE to Follow us on Pinterest

Please re-post this if you like this article.