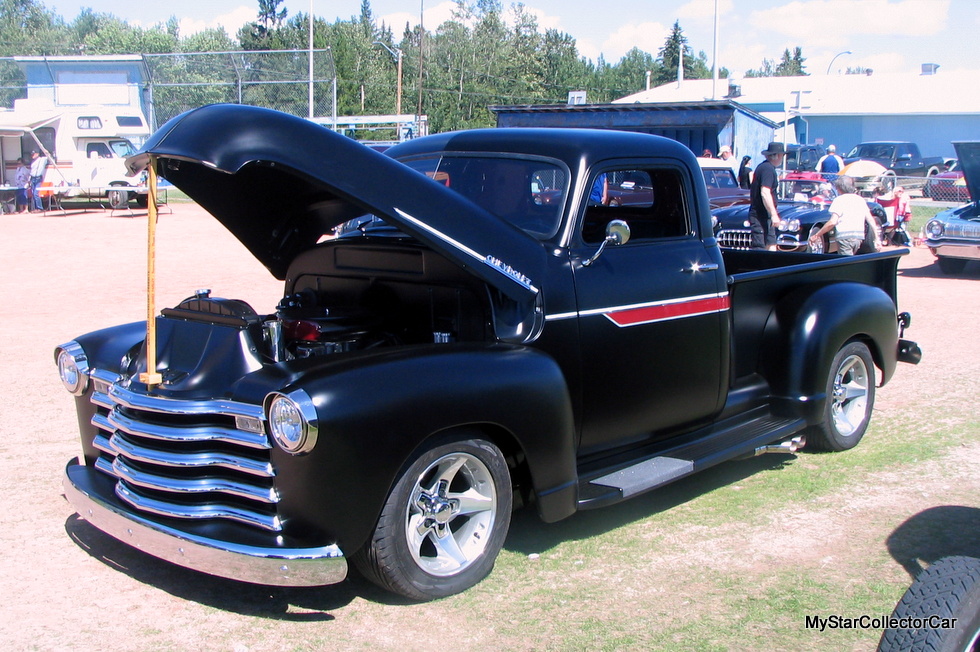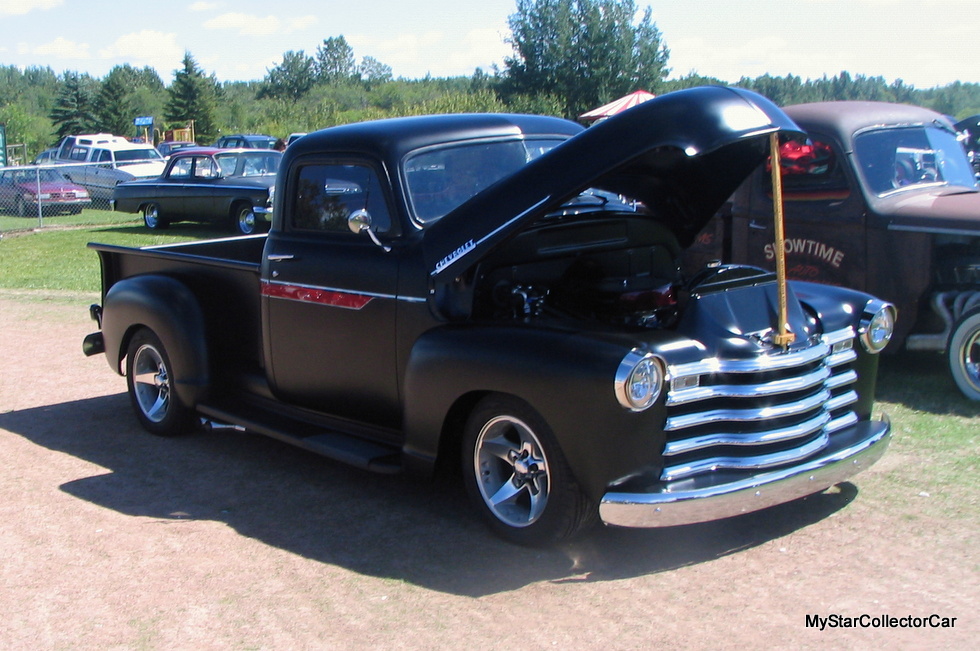 We spotted a very stylish 1951 Chevrolet ½ ton truck at a car show and really liked what we saw because it was clear this pickup had style and imagination in its custom touches.
The truck had garnered a great deal of attention at the small car show near a lake resort and we wanted to track down the owner to get the story.
We knew it would be easier to find the owner at a show with fewer than 100 vehicles but it still took us a few hours to find its owner, Wayne Staal.
It was well worth the effort for us to track down Wayne.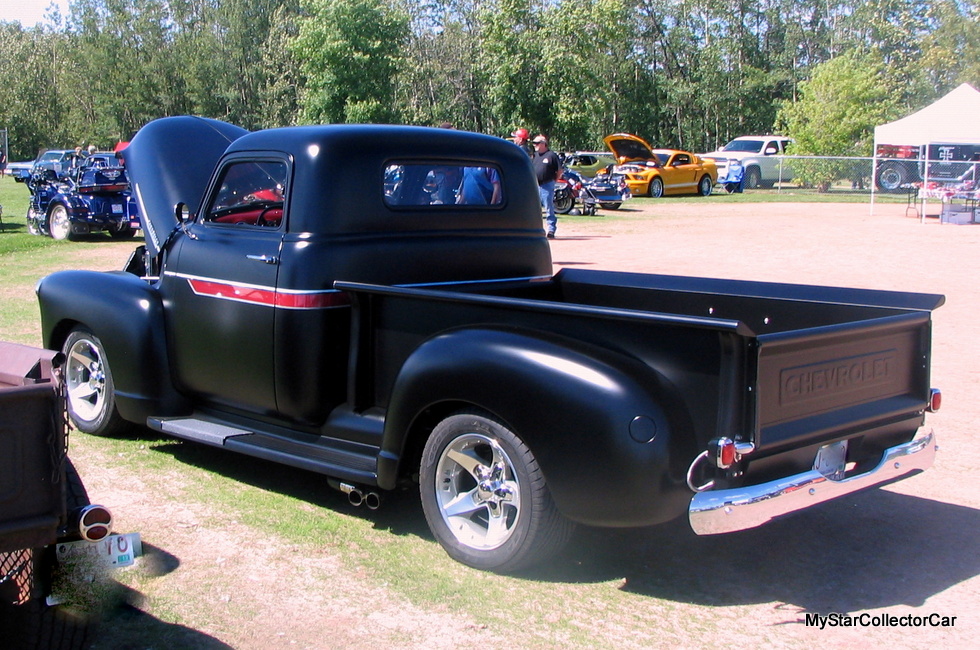 Wayne had been a journeyman sparky for a long time and worked as an industrial electrician for many years.These days Wayne teaches at a trade school and found a brand new hobby in his spare time when he tackled a resto-mod project on his 1951 Chevy pickup.
Wayne has always been a fan of the Ford and Chevy trucks from the early 50s because he liked the running boards on these old classics.
He is a Chevy guy, so he just needed the right circumstances to jump headlong into a project of his own. The right circumstances surfaced when Wayne found his 1951 Chevy truck.
The truck sits on top of a 1983 Chevy S-10 chassis and is now powered by a 383 stroker. The most unusual part of this truck is undoubtedly its wiring because the custom relay panel has Wayne's electrical background written all over it.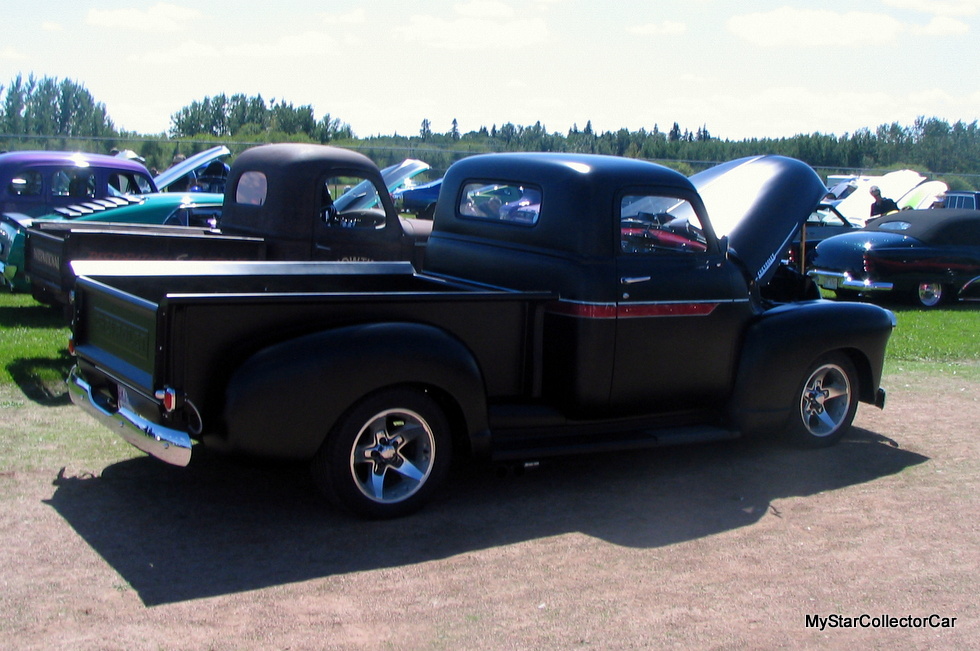 In fact, we have never encountered such an unusual electrical system in any other vehicle and will testify from a first-hand observation that Wayne knows his stuff when it comes to electricity.
The components of his relay panel are all neatly labeled in true electrician fashion and one could conclude that Wayne will never have an issue in his truck's electrical system.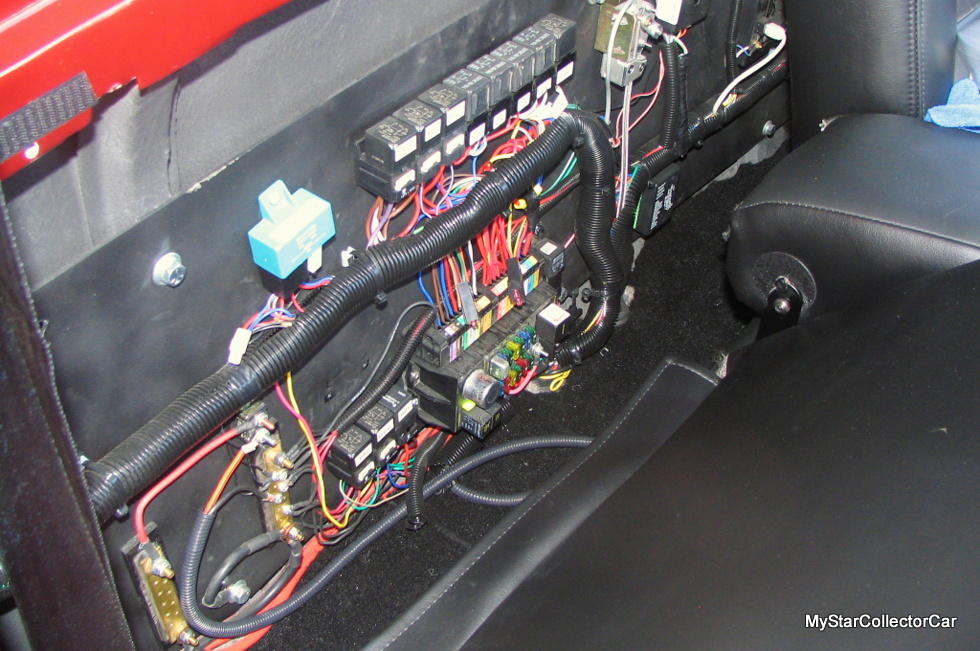 Most car guys tend to shy away from the electrical side of a car project unless they are very comfortable with the differences between automotive and building wiring, but Wayne jumped into his truck wiring with a healthy blend of enthusiasm and ability.
Wayne's results suggest he knows his stuff and brings a lot to the teaching game.
The Chevy truck is the result of 6 years work by Wayne in his spare time and he has fashioned a very good blend of old school looks with new school power and performance. He says the Chevy is "pretty quick" and we suspect his assessment is a massive understatement.
Wayne also steered us toward the hardwood bed that gives an extra touch of class to his Chevy resto- mod. Wayne had taken the time to do the job right on his truck project and the final result was a future show-winning custom ride if his first show (the one we attended) was any indication.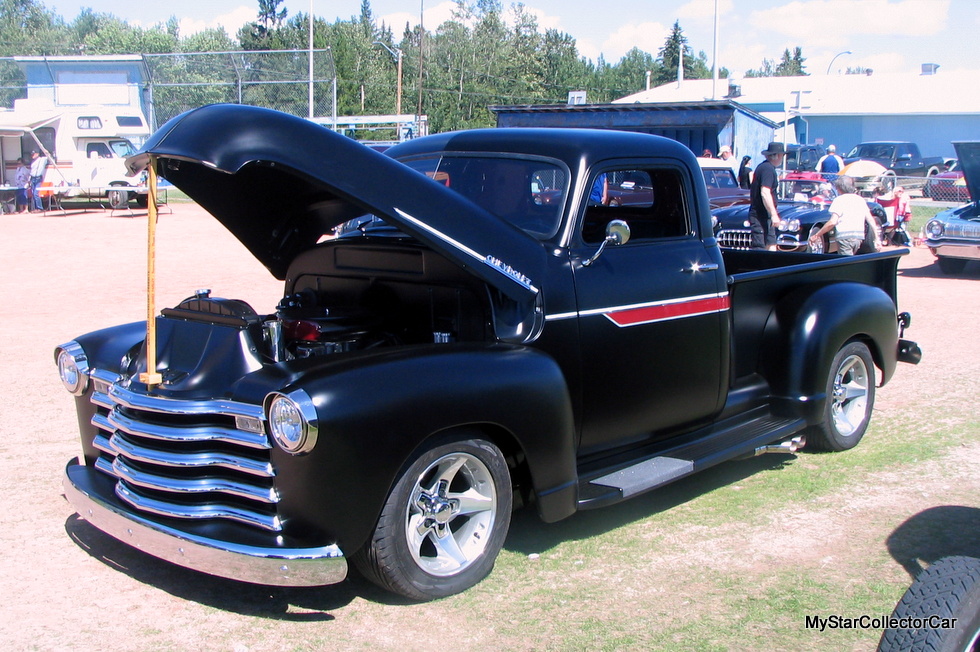 The level of excellence in Wayne's finished 1951 Chevy truck project was obvious and now he has an opportunity to move on to the most important part of the process:
Total enjoyment behind the wheel of his custom ride.
Jim Sutherland