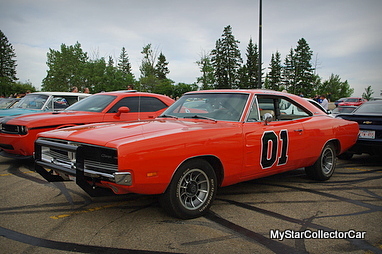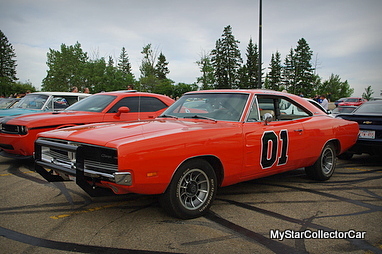 Ryan Kowalchuk was the perfect age when the Dukes of Hazzard did their first jump in a tricked-up '69 Charger.
He was a kid swept up by the antics of these "fun-lovin' good ole boys" so naturally he had the Dukes of Hazzard toys to replicate those hair-raising stunts.
A full-sized General Lee was a natural progression.
Ryan explained his personal history with the General Lee, "I was a kid when the TV show came out in '79. I grew up with this show and I sure remember having the toys when I was a kid".
There's a general consensus in the old car hobby (particularly among wives) that the old iron is simply an extension of little boys who grow into big boys and still want the toys. Ryan is no exception – in fact, he freely admits it, "I thought about what I really want and the General Lee was my first thought".
The search for a General Lee was extensive, "I looked for six straight months and looked all over the place but I found it the old fashioned way – with a phone call. I narrowed my search to Alberta and I was surprised to see it online. It wasn't even in the paper and there was a phone number for one that turned out to be right in town. That was in February 2002".
This was a nice car as Ryan recalled, "I went over and saw it and it turned out to be largely done. All I had to do was put in a roll bar and add a push bar".
General Lees are an instant ticket to celebrity status and Ryan experienced that the first time he took the Charger out in public, "Kids come over to it right away and they jump right in. I figure I owe them that".
The other side of Ryan's General Lee is show business and this car has propelled him into the spotlight, "Back in 2005 they needed a General Lee at Powerama because Cooter was going to be there.They put me up in a hotel and Cooter was only going to there at certain times so I stayed around to talk to people. Cooter was a nice guy and he signed the dash".
There's another famous signature on the dash, "They needed one because George Barris was going to be there at another local show. He's another nice guy".
This Charger is a great blend of show and go as Ryan admitted, "I don't own a trailer, I drive it everywhere I go but they did haul it to the winter show for Powerama".
Ryan loves the time behind the wheel of his General Lee, "It goes down the highway great. I used to enter it in smoke show competitions too but now I just take it to shows and it actually pulls down 15 miles per gallon".
That's a remarkable number given the specs behind this Charger, "It was a 383 with 2:76 gears when I got it but now it's a 440 with 4:10 gears. The big block came out of an NHRA bracket car but now it's got a 518 overdrive so that really helps for the drivability".
The final thoughts on this General Lee come straight from Ryan, "This is my signature car. I don't have a name, I'm the guy with the General Lee".
The natural progression for big boy toys.
Jerry Sutherland