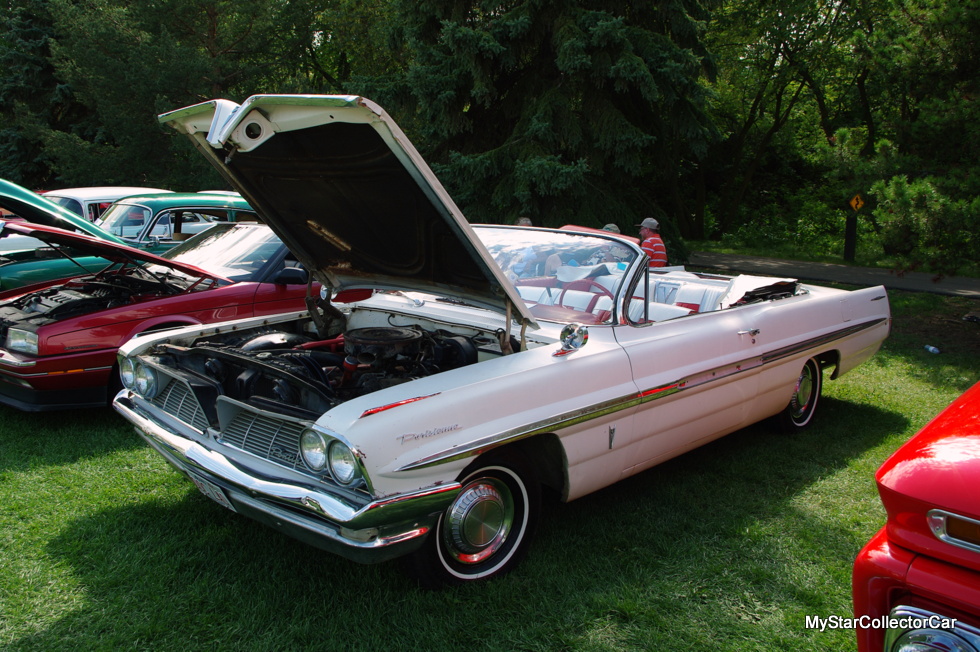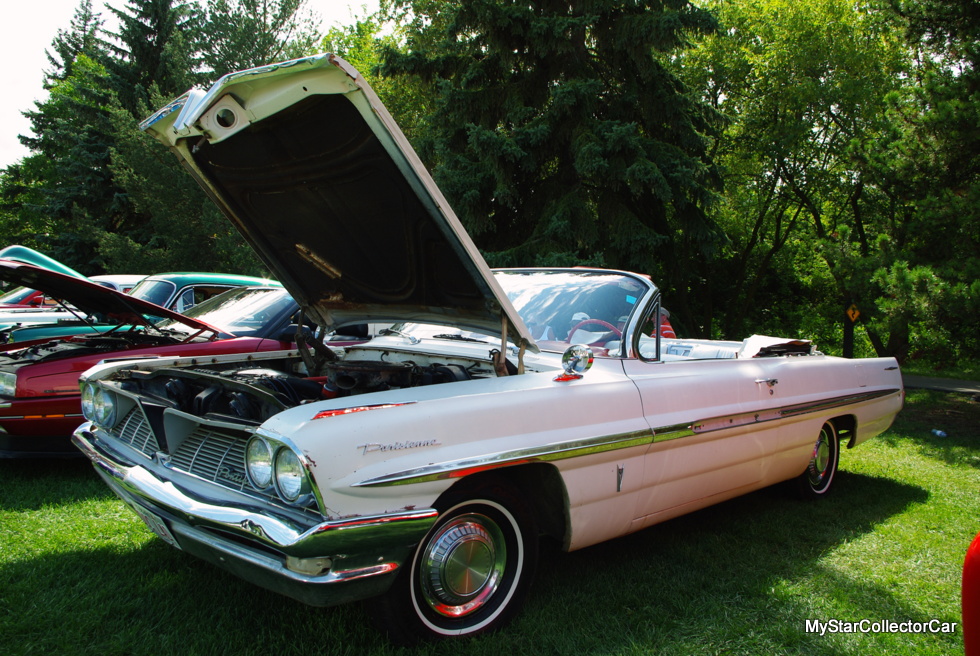 Every car guy has that one classic they covet above all else.
'This coveted ride is usually a neighbor's car, an uncle's car—there's a connection that transcends a typical reaction to an old piece of iron.'



This 1961 Pontiac Parisienne convertible is definitely one of those cars.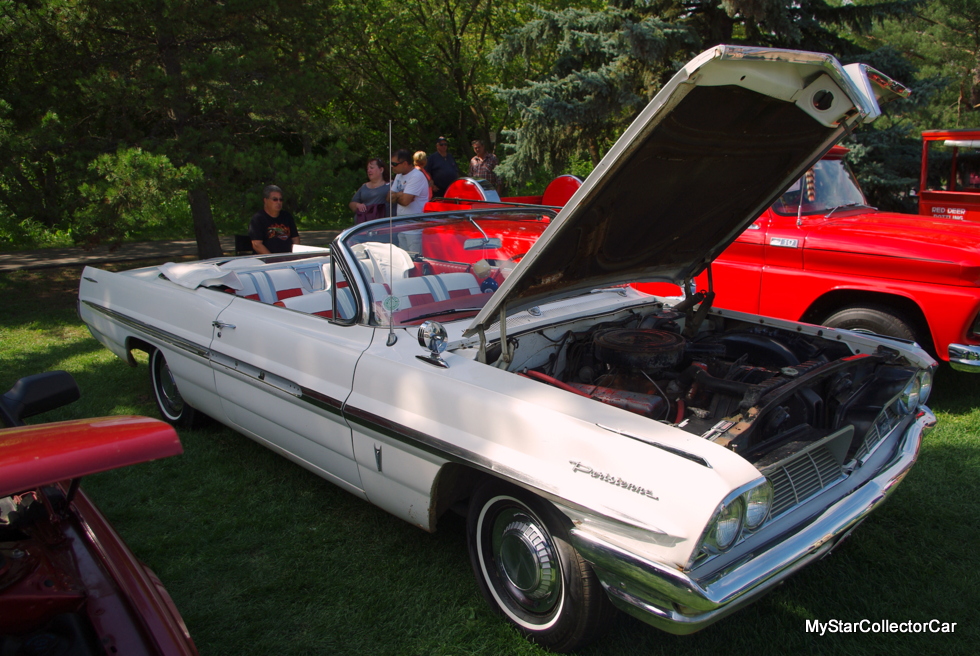 Larry Dombrosky knew about this car for years and he "chased it for ten years". He knew the history behind this car and the biography behind the Pontiac turned his pursuit into an obsession.
The Pontiac has never left the Edmonton, Alberta area since the day it was purchased new at Jenner Motors well over 50 years ago.  Larry had a soft spot for Jenner Motors because he was an auto tech there years ago before the business changed hands and names.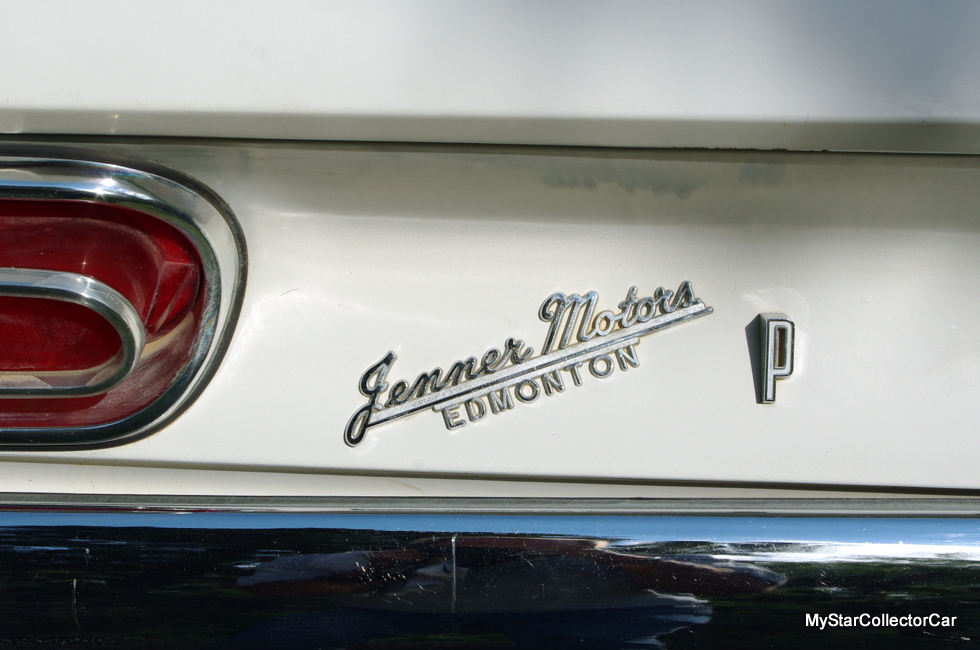 The original owners were ranchers on a massive scale and Larry described their operation as an "estate with 4 separate houses". The Pontiac Parisienne convertible was basically "a drive around the estate with company car" because its primary function was to transport people around the massive ranch. The limited range explains why this incredible survivor showed only 20,853 miles on its last oil change back in May, 1994.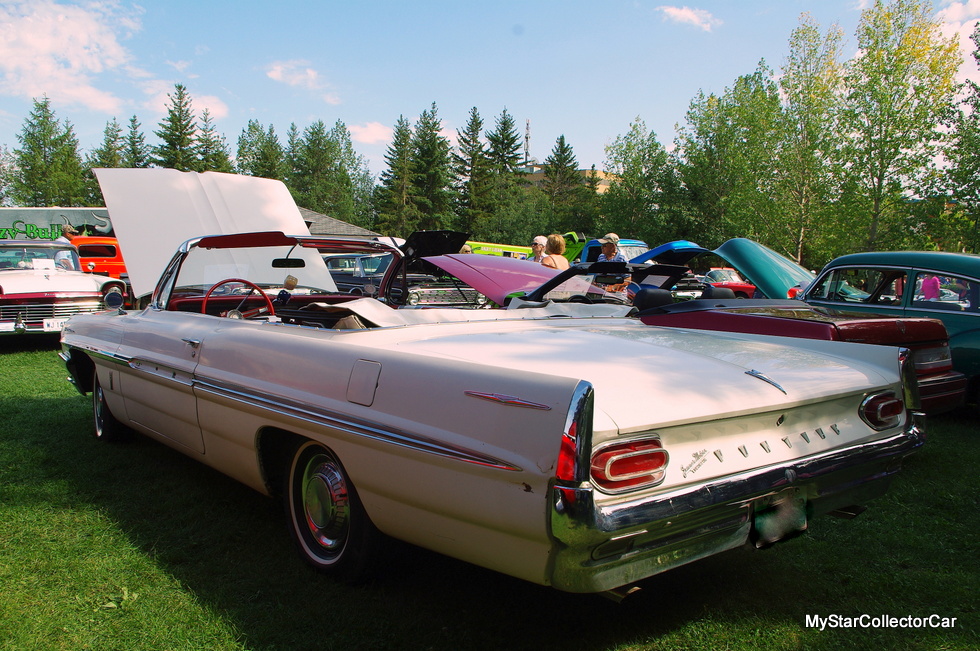 The son of the original owners was the next caretaker of the car. Larry described him as a super intelligent guy with two PhDs but "one of the most down to earth guys you'll ever meet". Larry struck up a friendship with him and he knew this car would never be for sale under his watch because: "It was his mother's car and he didn't want to part with it".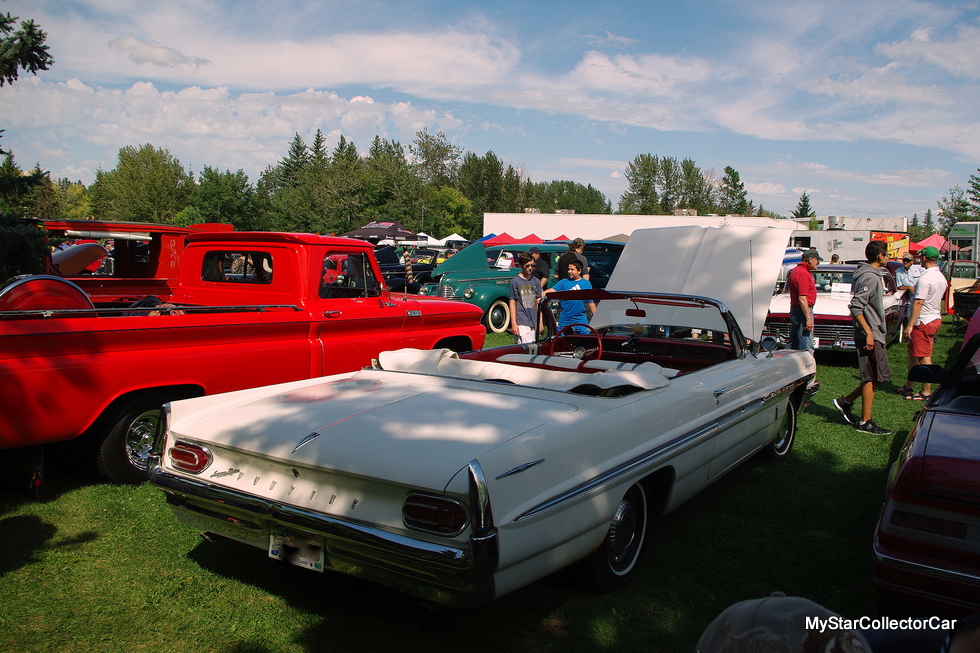 The son had moved back to his parent's estate after a very successful career as the head of research at Kodak in New York so that was the status quo until he passed away a few years ago.
Larry bought the car from his widow because she knew he would meet her conditions—the car would be kept intact, never sold and she would have the opportunity to tell its story at the occasional car show. Those were easy terms to meet and Larry admitted he was "so excited to be laying out bills" for the Pontiac. The other factor was that she "started it religiously every few months and moved it but the brakes failed the last time" so she decided the Parisienne needed a new home.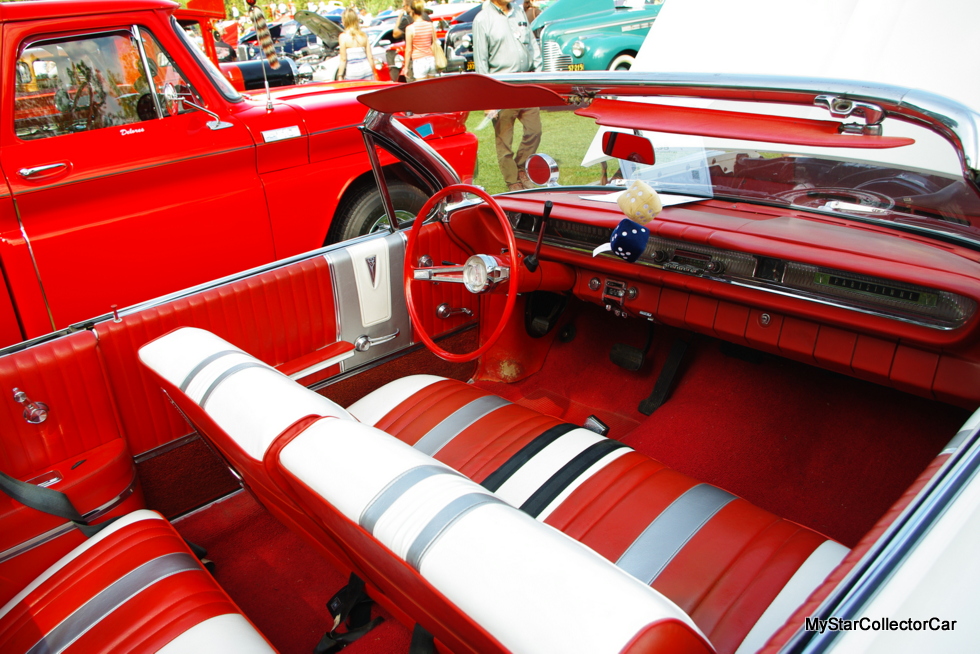 This was a barn find in many ways because it was under a little dust in the shop and it ran out of gas when he pulled it out of the shop for the last time. Fortunately he had a buddy who lived down the road and he had a five gallon tank full of premium.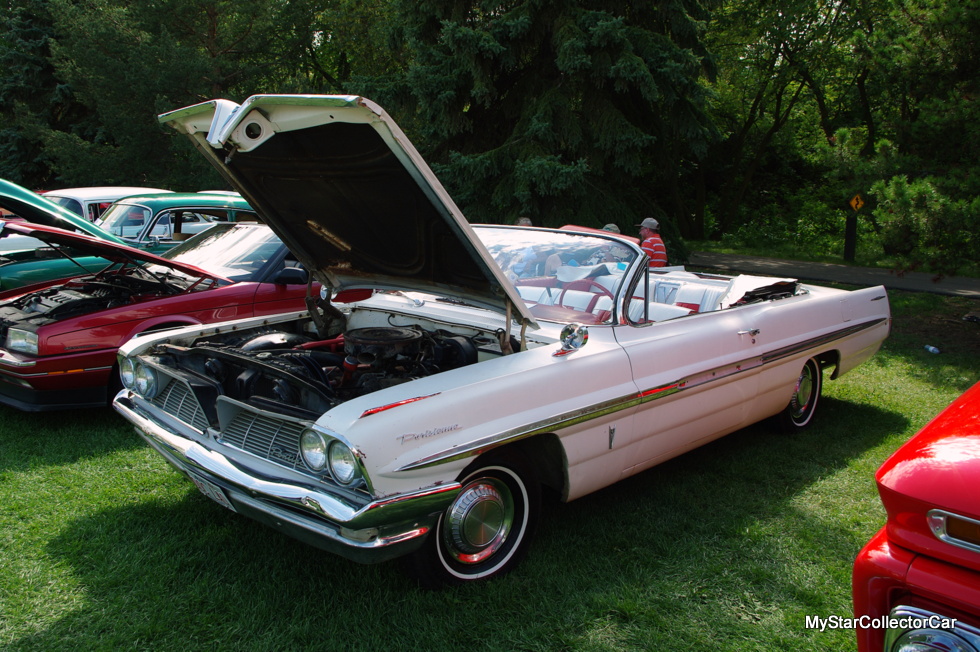 Larry took a detailed look at this survivor Pontiac and discovered the engine had more fuel than oil in the crank. He changed all the fluids and was happy to report there were no leaks in the 283 small block thanks to the routine start procedure.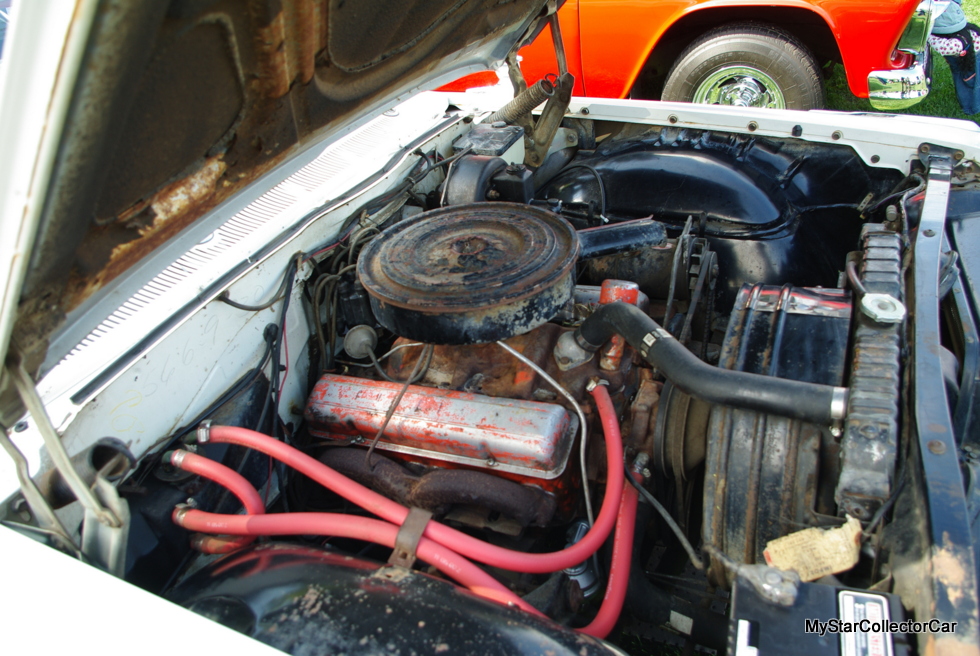 The car also needed a new master brake cylinder, floor mats and mufflers but those are the only departures from stock for this survivor status Poncho because it still has its original shocks. Larry is in the hunt for a new tail light and a few other minor trim pieces.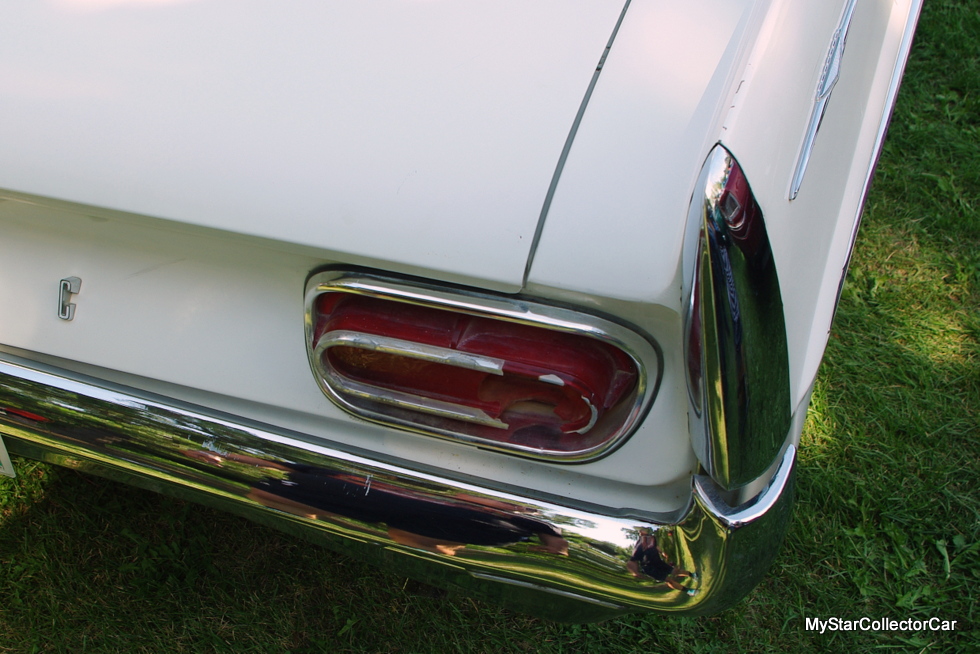 Larry was literally a brand new owner of this Pontiac because he'd only had it on the road for a few weeks and he was highly impressed. This is a power steering—power brakes ride and he described the driving as "just like a Cadillac—it just floats over the tracks".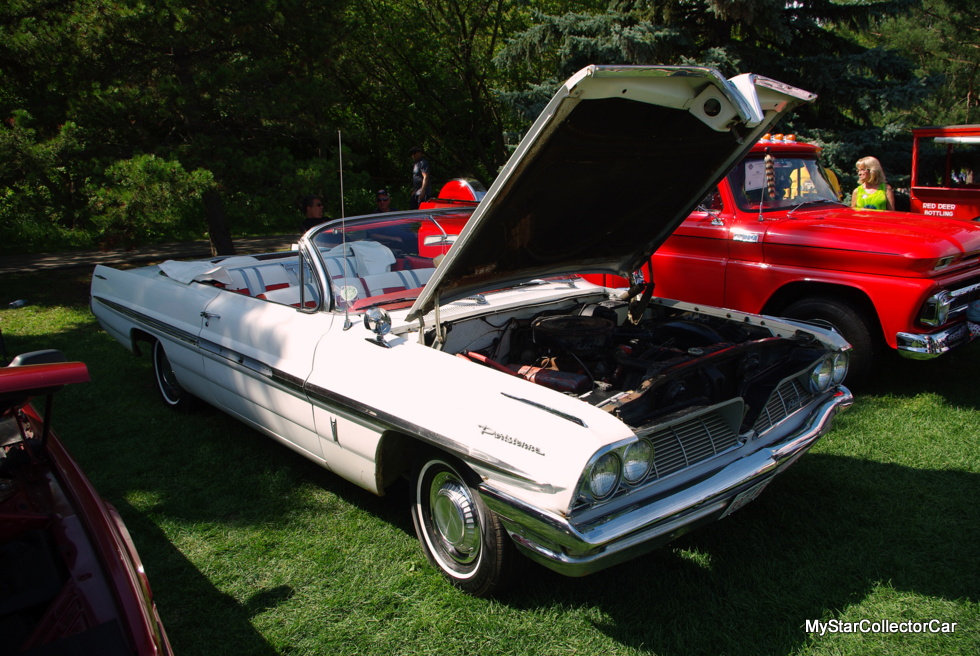 'The moral of the tale is simple—this was clearly a car quest with a happy ending because Larry got "The Princess" (the former owner's nickname for the car).'  
Jerry Sutherland
CLICK HERE to Like us on Facebook
CLICK HERE to Follow us on Twitter
CLICK HERE to Follow us on Pinterest
**Please re-post this if you like it.