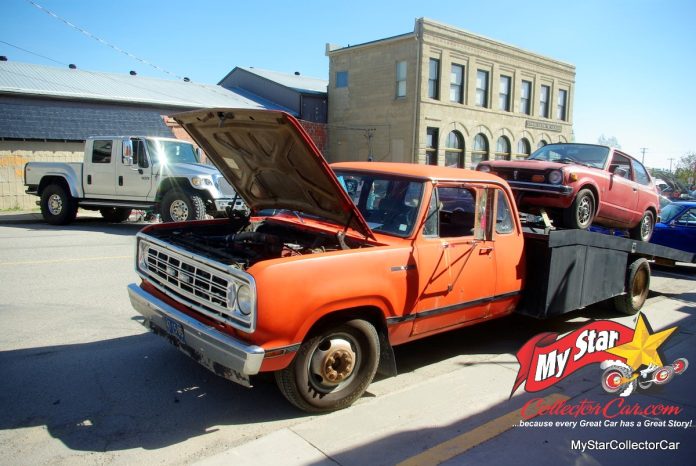 The best car or truck story is the one where the car or truck has been in the family since new.
Dave Taylor is the current owner of this truck, but his dad was the original owner when he bought it brand-new back in 1974. Dave explained how his dad, "Bought it new and as plain as possible" because he was a guy who respected a dollar.
This truck came with a 360 V-8, 4-speed and it was so barebones it came without a back seat and the rear windows are fixed. You had to pay extra for opening windows on a Dodge Club Cab back in '74.
Dave's earliest memories of the Dodge come from when it was at the dealer—he was four years old. The memories piled up after that because this Club Cab was an all-purpose vehicle, so it hauled stuff for work–and it hauled a trailer for vacations.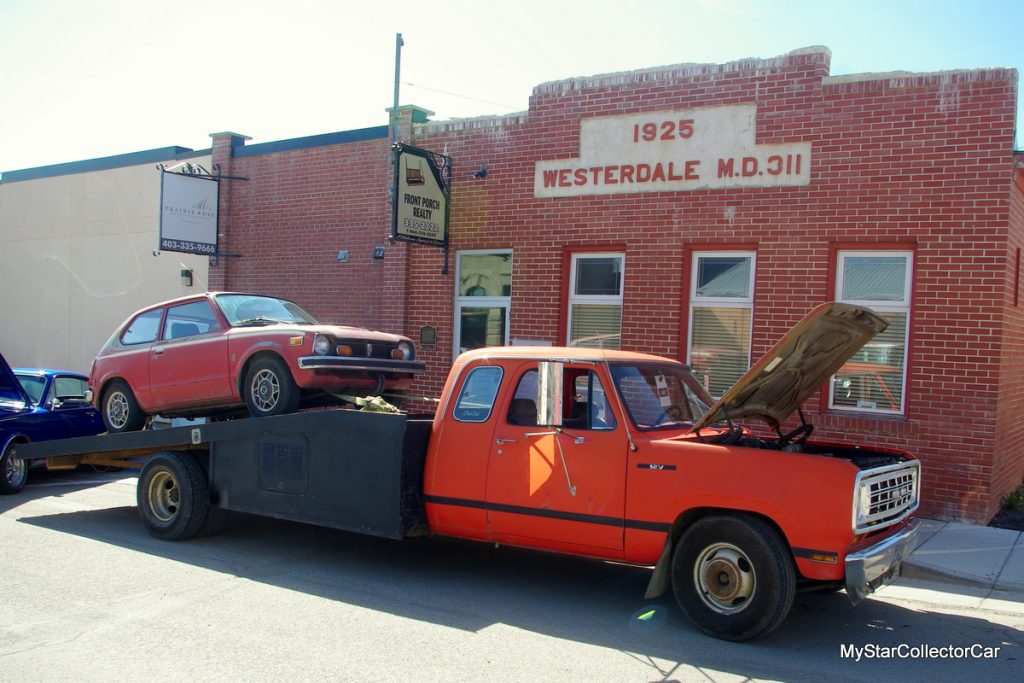 Dave's dad drove the truck for years. The only upgrade he made was a 440 after the 360 became too feeble to haul a trailer. His dad also added a spoiler at the front because he thought it would get him better mileage—it's still there but it's starting to go away, so Dave might take it off.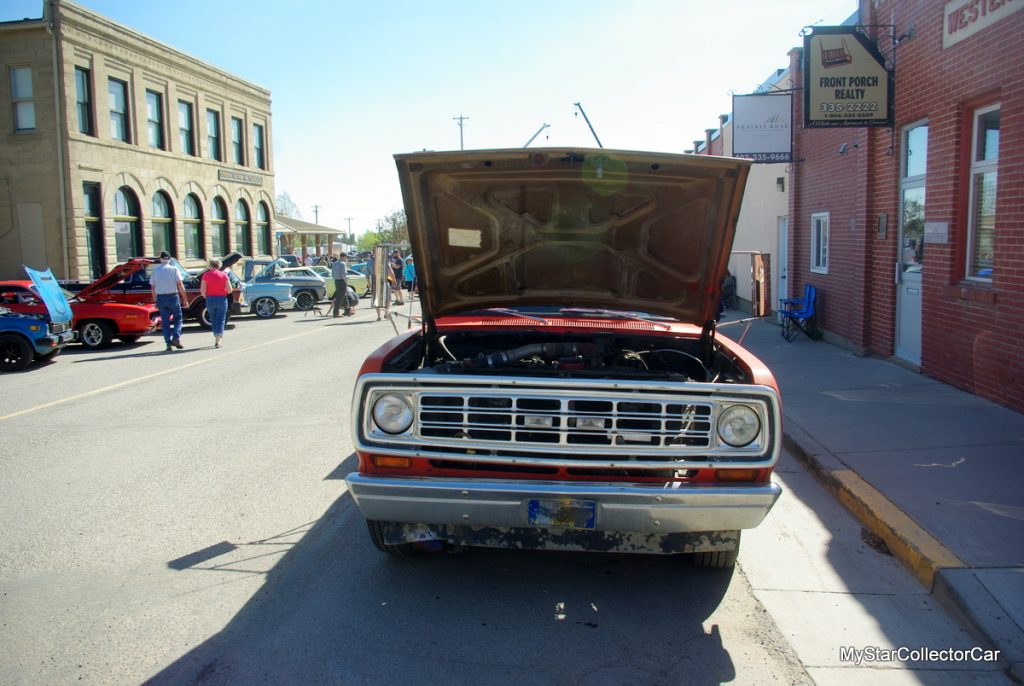 The truck did well over the years, but Dave had a different vision for it—he turned it into a ramp truck. Dave runs deep in the hobby so he's always moving cars and trucks, so the ramp made sense.
The 440 didn't make sense. Fuel mileage was terrible, so Dave said he had to really think about driving the truck to look at a vehicle for sale if it was over 100 miles away. That was a big factor, so Dave found a wrecked '92 Dodge with an intercooled Cummins heart.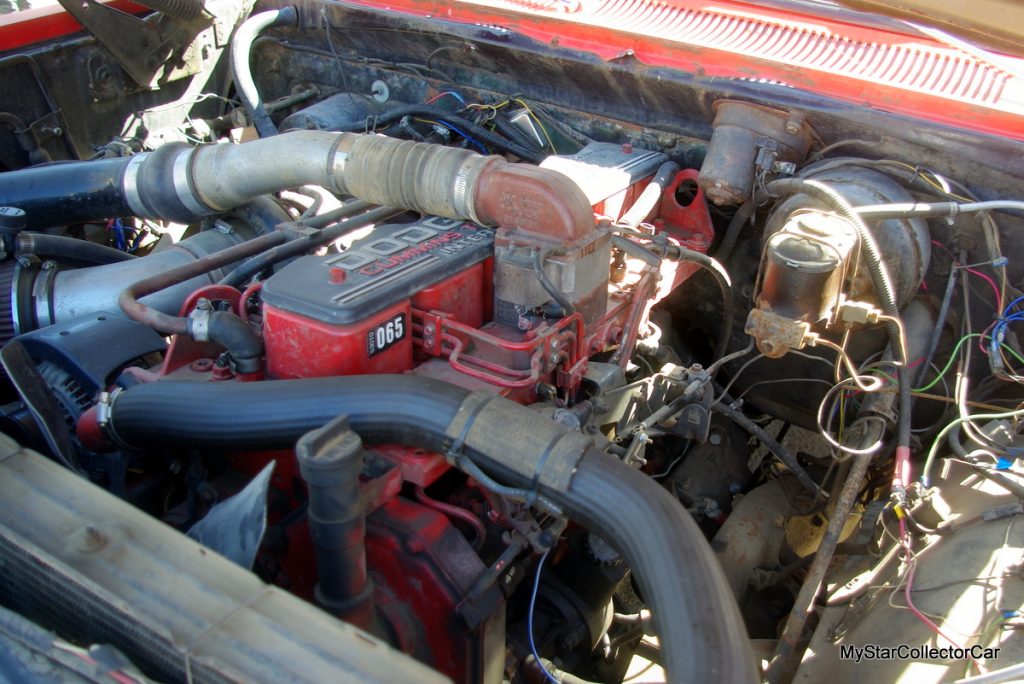 Dave said it "wasn't as easy as they say to do this swap" but it's a working vehicle now. Dave said he had to cut the rad support and there was no room for an intercooler, but he's a professional auto tech, so he made it work. Dave dumped the four-speed in favor of an automatic, but the clutch pedal is still there to remind him of the truck's roots.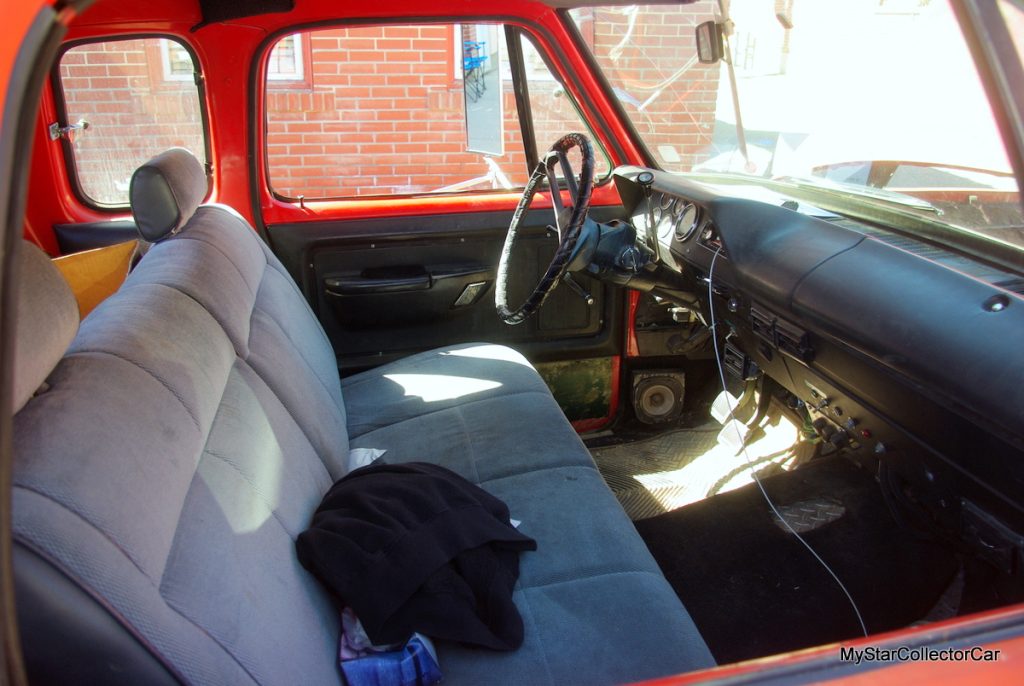 The custom truck deck was a work of engineering because there's a formula for hauling loads. The rear overhang is the key to success because the front end can get pretty light if it's not set up properly. They had to stretch the deck to get the length they needed to haul bigger loads.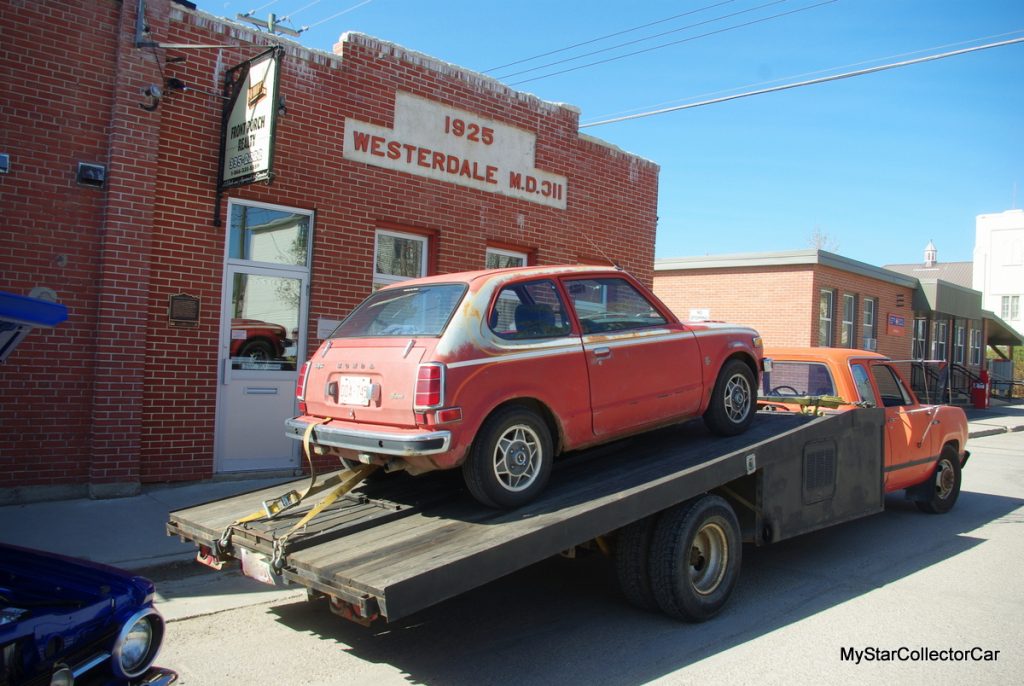 Dave is just like his dad—very practical. That's why he built this truck to be a working vehicle, instead of a nut-and-bolt restored garage queen. He's hauled many vehicles with this brute—from Honda Civics to Dodge Sweptlines—the Sweptlines are at the upper edge of its capacity.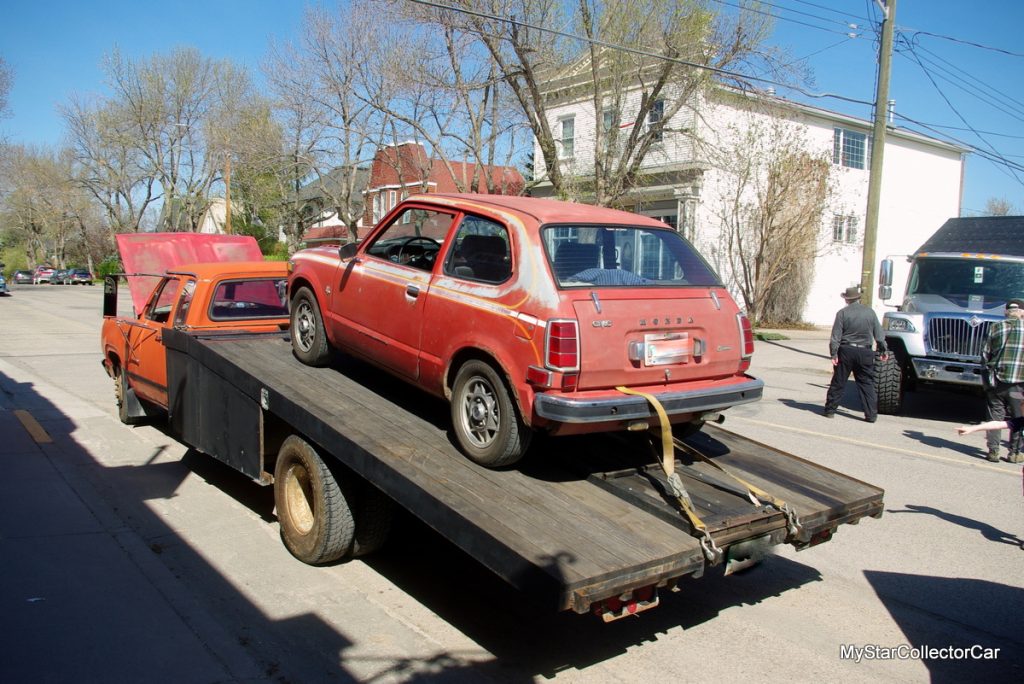 By: Jerry Sutherland
Jerry Sutherland is a veteran automotive writer with a primary focus on the collector car hobby. His work has been published in many outlets and publications, including the National Post, Calgary Herald, Edmonton Journal, Ottawa Citizen, Montreal Gazette, Saskatoon StarPhoenix, Regina Leader-Post, Vancouver Sun and The Truth About Cars. He is also a regular contributor to Auto Roundup Publications.
Please re-post this if you like this article.