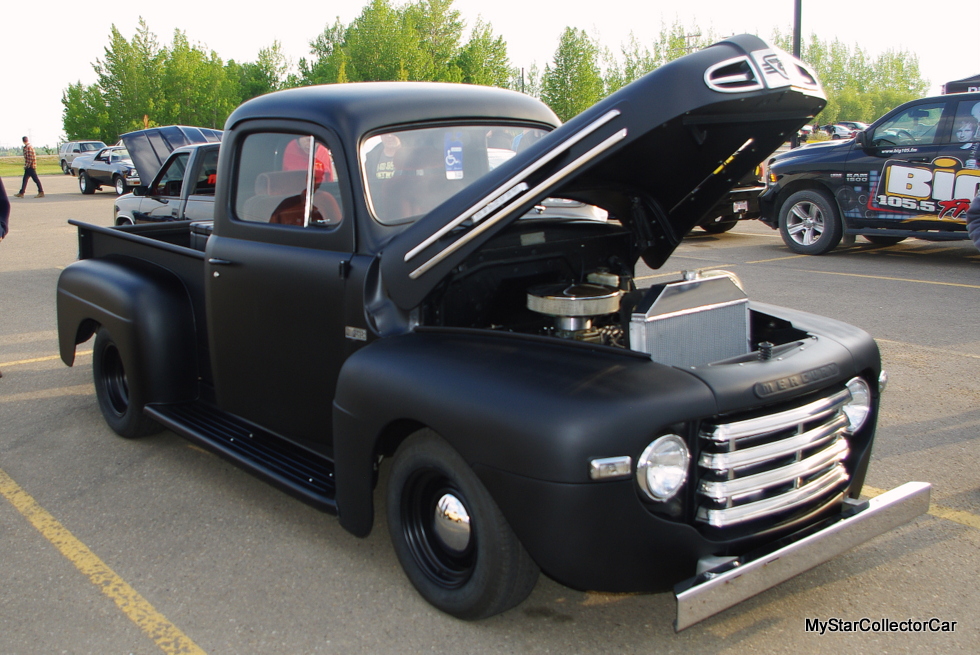 Dave Gunderson is an old school builder.
He likes to do his shopping in a junkyard or buy/sell publications when it comes to a resto mod project.
'His Canadian-built 1950 Mercury M-68 pickup truck was an example of Dave's ability to search out parts at an affordable price.'
The Mercury M-Series truck brand was only offered in Canada and was produced from 1946 to 1968 for the Canadian market. The trucks were sold in Canada by Lincoln-Mercury dealerships because so many small Canadian towns had either a Ford or Mercury dealership, but not both.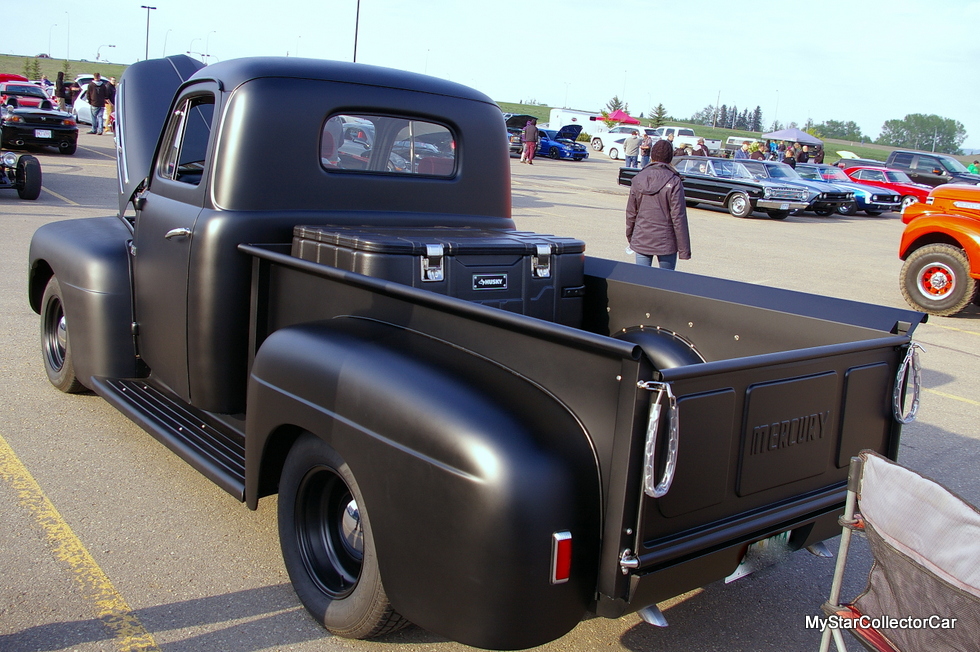 As mentioned, Dave likes to hunt for parts at an affordable price. The 351 Windsor engine was donated by a 1989 Crown Victoria, along with the Vicky's wiring harness. Dave was able to mate the harness to a 1983 Thunderbird steering column he used in the truck. The seats were also salvaged from the '83 T Bird.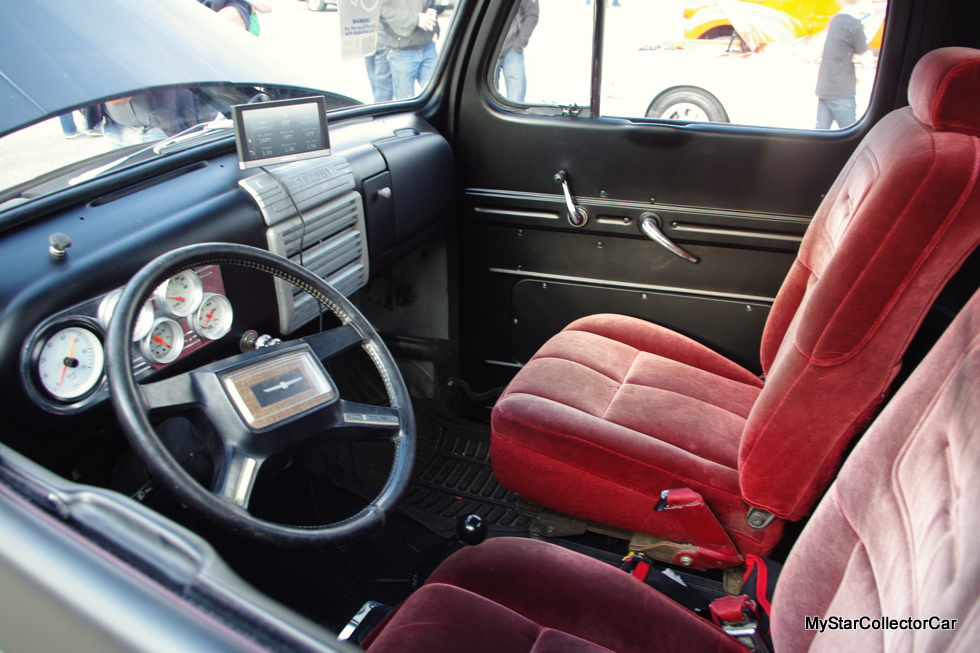 The 8-inch rear end came from a Maverick Grabber and the truck now sports a Mustang II front end. Dave made no secret of his allegiance to Ford and would never even have considered a 350 Chevy heart transplant in his Merc truck.
The manual transmission used to be a three-on-the-tree configuration in a 1964 Mercury and has been re-positioned to a floor shifter.
The Mercury started life as a 1-ton farm truck that was "looked after", in Dave's opinion. He removed the grain box and hoist, then he added a short box to the truck. Dave had to cut the frame on the 1-ton to fit the box on the truck.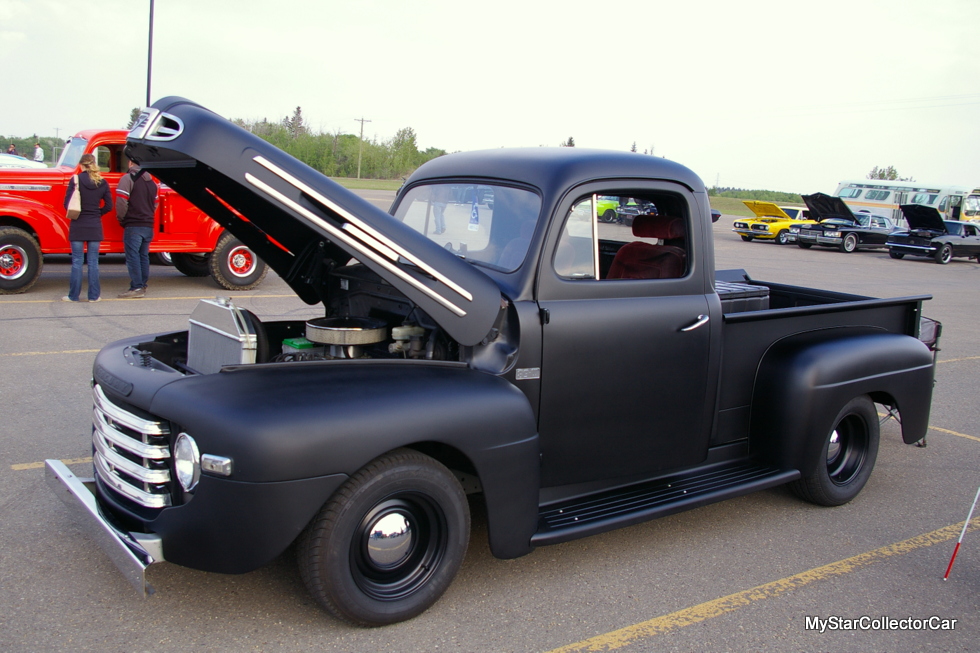 Dave's ability as a horse trader was evident when he assessed the performance of the truck's original flathead and wanted an upgrade. He sold the flattie for enough money to purchase the rebuilt 351 Windsor for his project.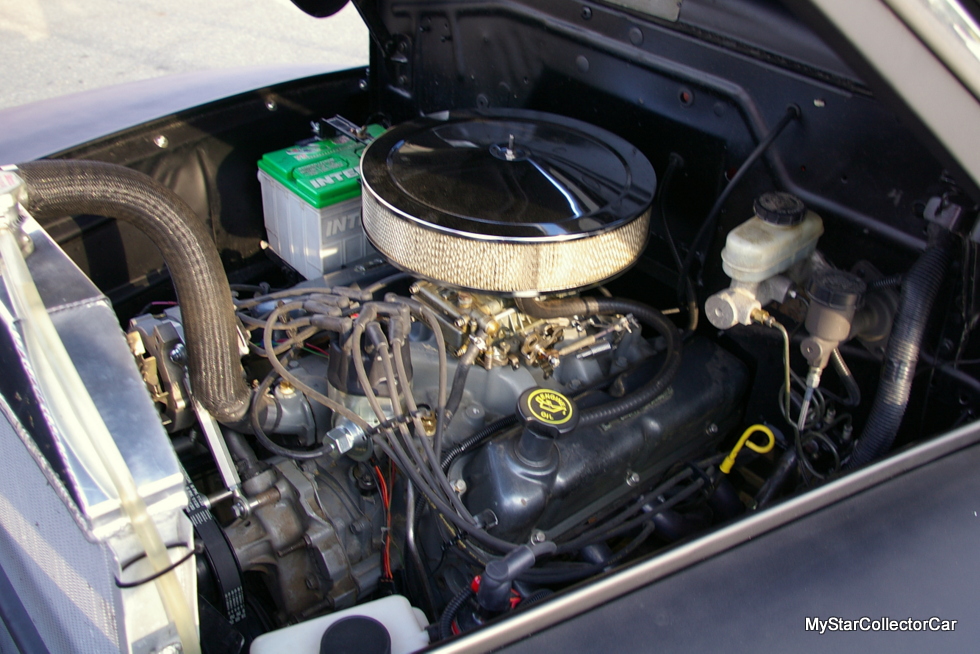 Dave pointed to his driver's side M-68 badge on the Merc and explained why it was upside down: it reads 89-W in this position-short for "89 Windsor".  Like most builders, Dave is a pretty creative guy.
The project is ongoing and Dave recounted how he took the truck from his Canadian home to his winter home in Arizona where he lay in the sand to work on it.
However, Dave has it road-worthy and will enjoy a summer behind the wheel of his resto mod Canuck truck. The Mercury has a good highway gear ratio and will cruise very comfortably at highway speeds.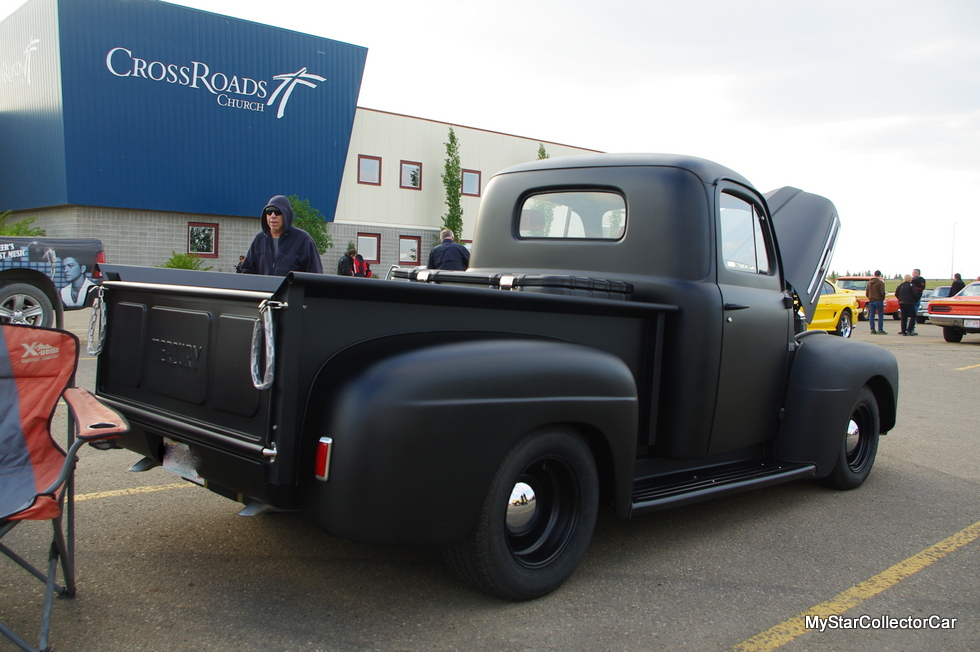 Dave has added a few after-market touches to his truck. The wheels are custom-built by a California company and were done at a "very affordable price", according to Dave. He also added new gauges to his truck and even found the right configuration for his dashboard in the after-market.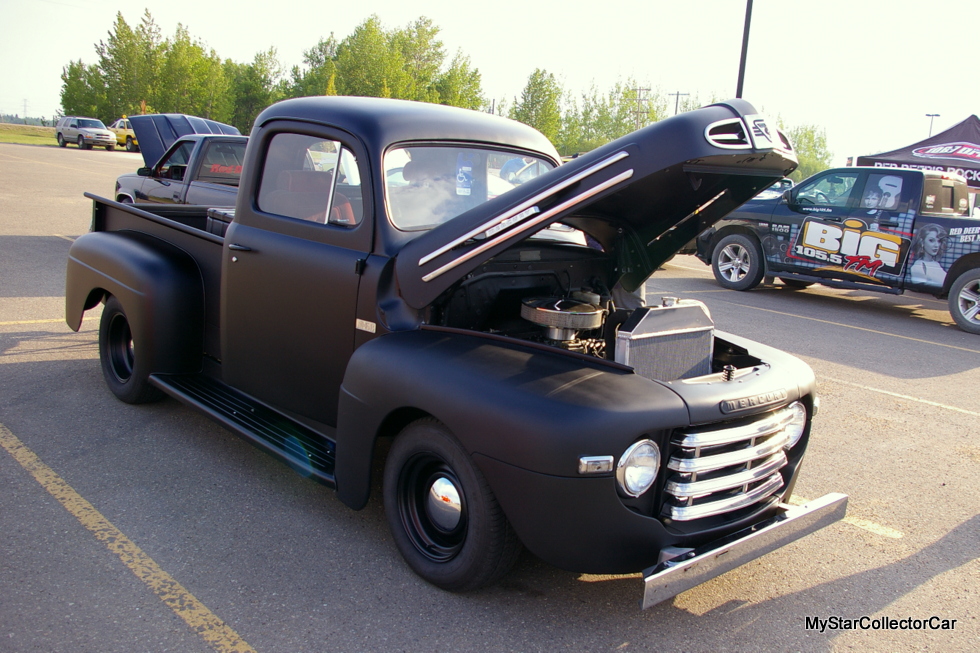 The truck is fairly noisy at higher speeds so Dave intends to put sound deadening insulation in his cab to solve that problem.
But Dave will hold off on the minor future upgrades while he enjoys time on the road in his very cool Merc truck this year.
'The heavy lifting on his project is over and now it is time for the fun side of his efforts. '
Jim Sutherland 
CLICK HERE to Like us on Facebook
CLICK HERE to Follow us on Twitter
CLICK HERE to Follow us on Pinterest
Please re-post this if you like this article.