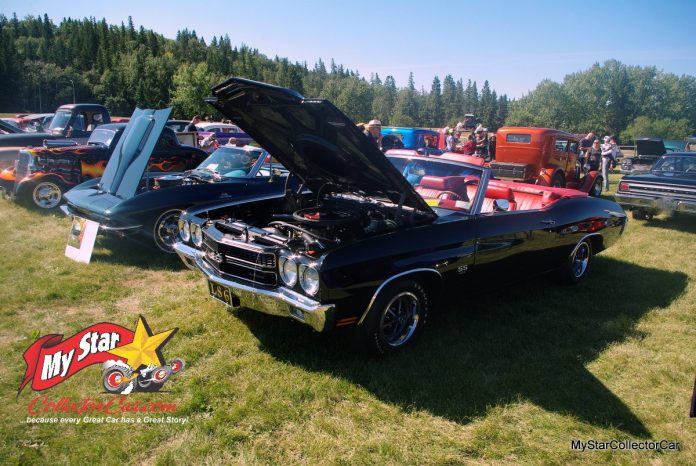 The 1970 Chevelle LS6 (454 cubic inch) was a beast when it debuted as an option package.
There was only one reason Chevy plunked a big block, solid lifter 450-horse, bored-out 454 under the hood of their intermediate Chevelle.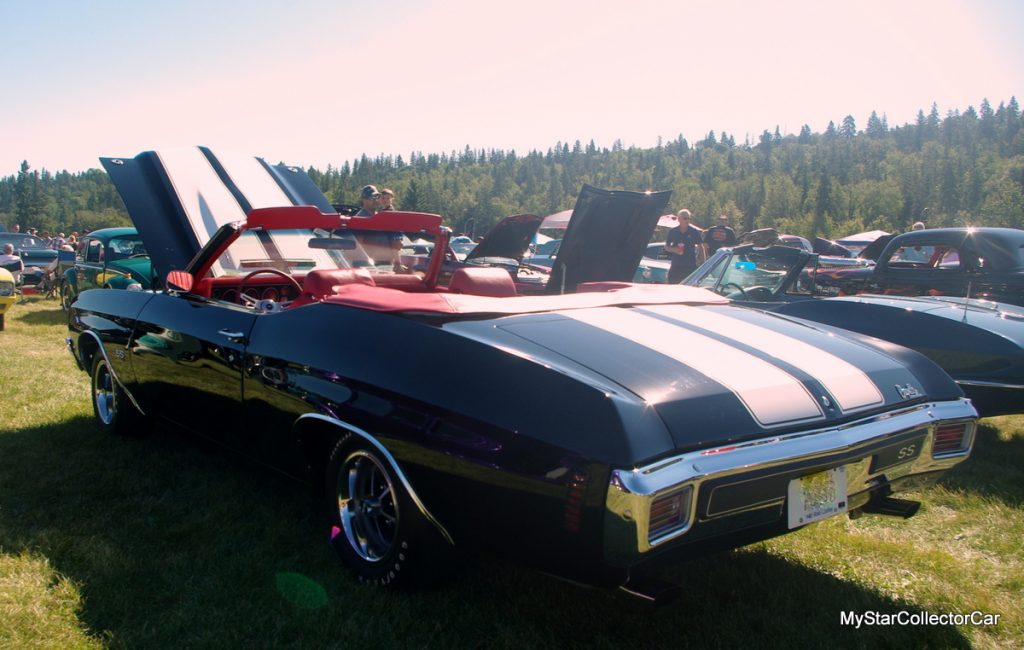 Frank Stamatakis has been a disciple of classic muscle cars for years, but a 1970 Chevelle SS454 convertible was at the top of his list. These are extremely rare cars, so his search took a long time, but he did find a classic example of this legendary Chevy.

This Chevelle LS6 is a "one of one" (in Frank's words), because it has a red interior with bucket seats. There's a Muncie M-22 'Rock Crusher' 4-speed manual between the bucket seats, so that increases the uniqueness of this rare Chevy. Bear in mind, GM built just over 4400 LS6 Chevelles in total with no breakdown of coupes, El Caminos or convertibles, but most experts agree there are only a few convertibles left in 2021 because there were so few bought in 1970.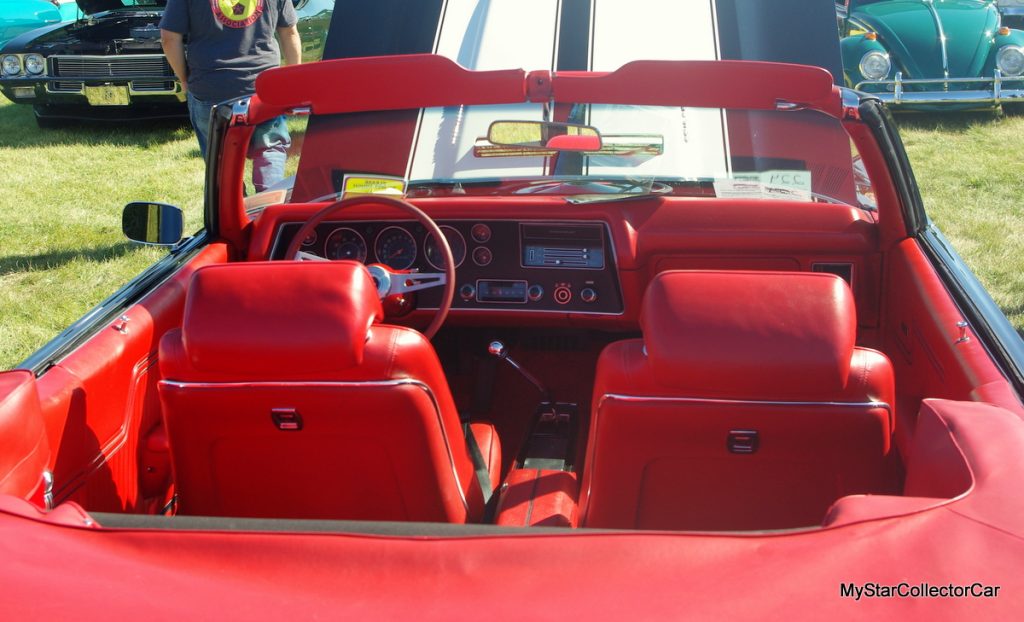 Chevelle LS6 convertibles go through the stratosphere at every auction so there's no doubt buyers recognize the rarity of these topless muscle cars. The LS6 option was a bargain at just under 300 dollars but clearly few buyers ticked off the box in the option list. One of the reasons was probably insurance rates because big-block muscle cars upped the risk game in the late 1960s and early 1970s.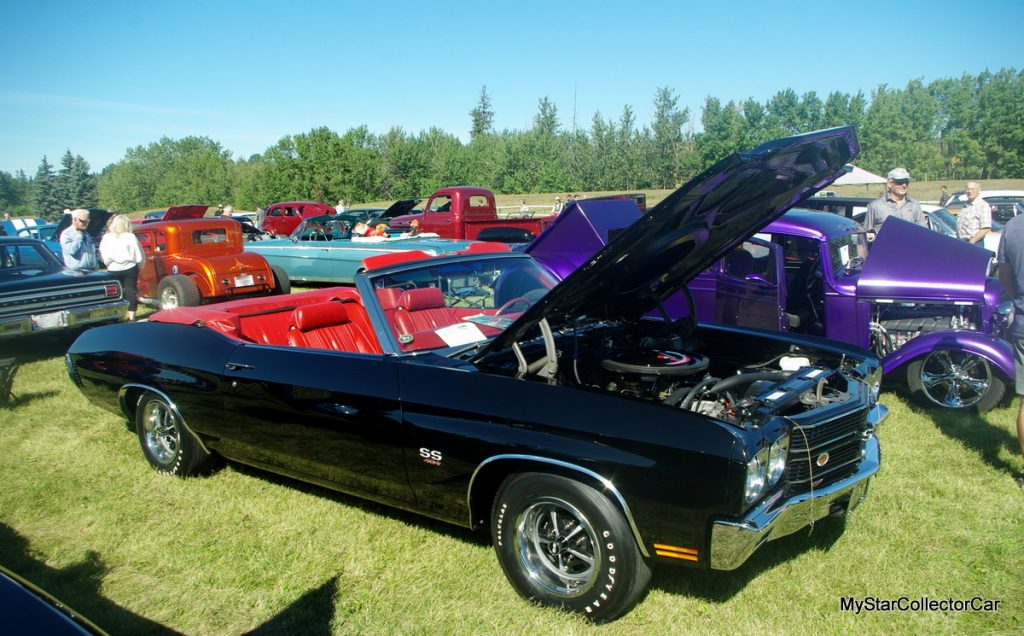 Frank found his car in New York, and it was the one he wanted because it had been through a nut and bolt restoration with every correct NOS (new old stock) part available. You can also see the factory paint marks on the car plus the restoration retained the AIR (air induction reactor) pump for emissions control. Most owners ripped that piece of equipment off before it even left the dealer's lot because it choked off some of the power, but a correct restoration includes details like factory smog equipment.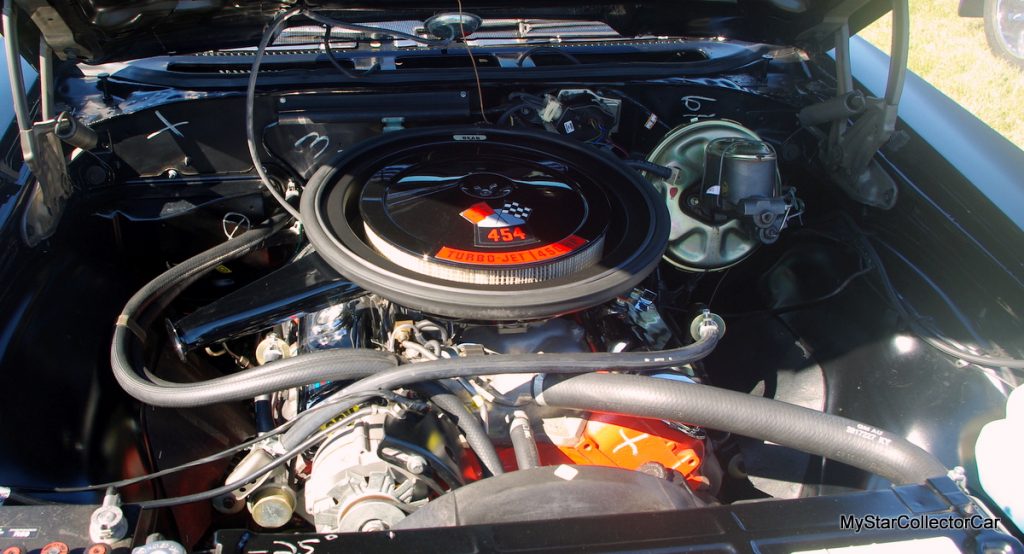 The car won a prestigious AACA Best of Show award for the attention to detail in the concours restoration. You'll see the proper reproduction tires on this Chevelle LS6 because a trip back to 1970 in a restoration project mandates proper rubber on the road. Every clamp, battery cable and washer either came with the car or is date-coded to the build date.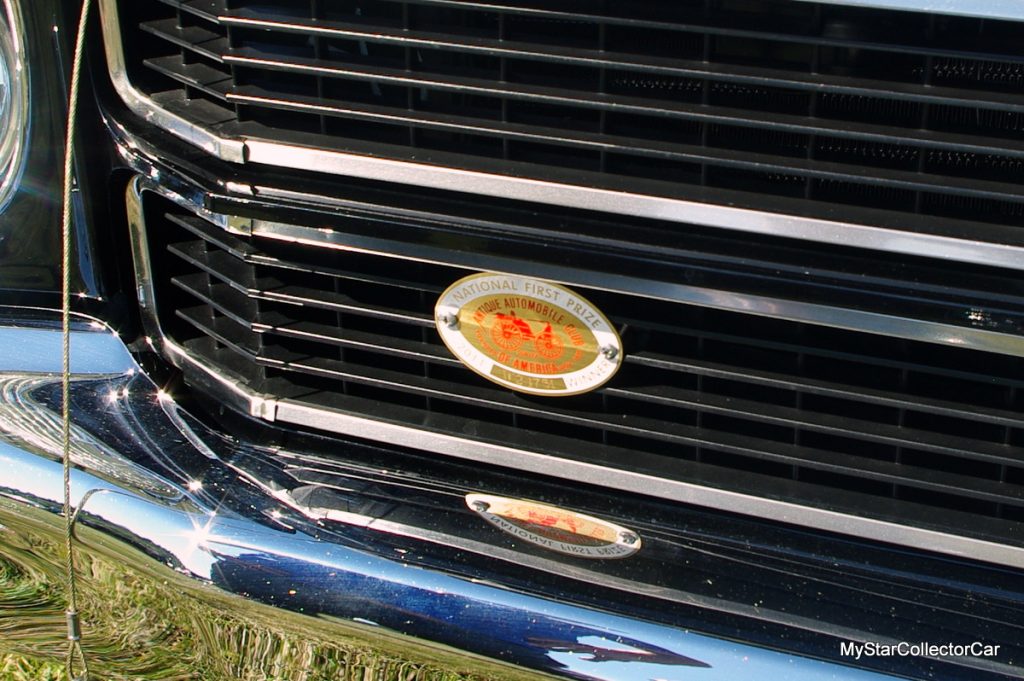 Frank looks at this car like an investment, so the LS6 only has 456 miles on it since the restoration because he trailers it to shows. There are two schools of thought on this philosophy. Other owners would pound on this car like a punching bag, but Frank wants to protect his equity in the Chevelle. If you look up the current sales figures on these cars, you'll understand his concern.
By: Jerry Sutherland
Jerry Sutherland is a veteran automotive writer with a primary focus on the collector car hobby. His work has been published in many outlets and publications, including the National Post, Calgary Herald, Edmonton Journal, Ottawa Citizen, Montreal Gazette, Saskatoon StarPhoenix, Regina Leader-Post, Vancouver Sun and The Truth About Cars. He is also a regular contributor to Auto Roundup Publications.
Please re-post this if you like this article.