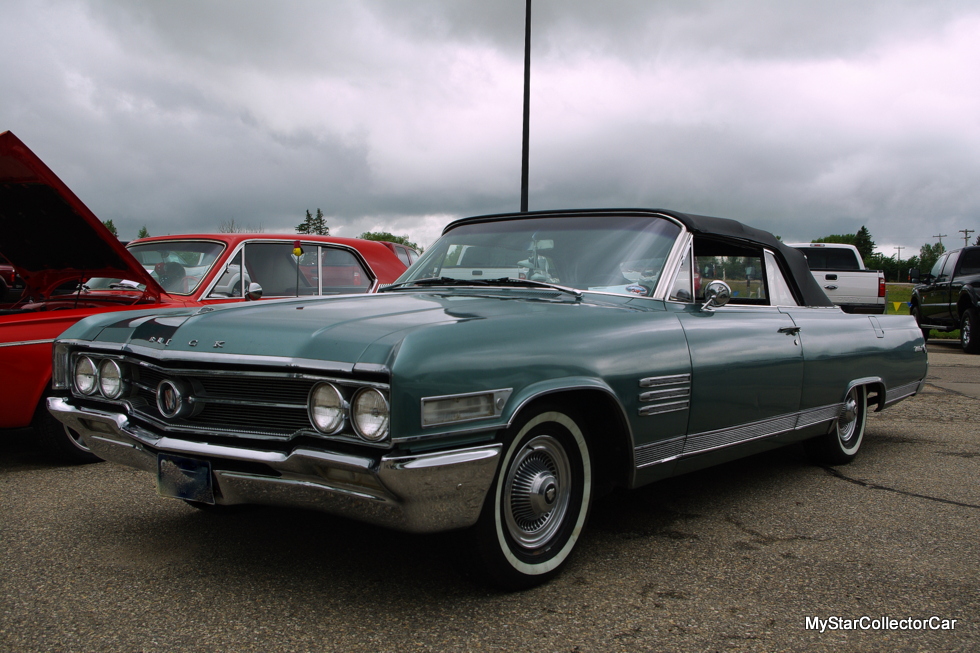 Barn finds are the never-ending myth in the car hobby.
'Barn finds do happen but usually there's a very reliable source that directs you to the barn find so it's not like stumbling into an old shed and finding a mint Hemi Cuda under a tarp.'
This '64 Buick Wildcat convertible was a real-life barn find.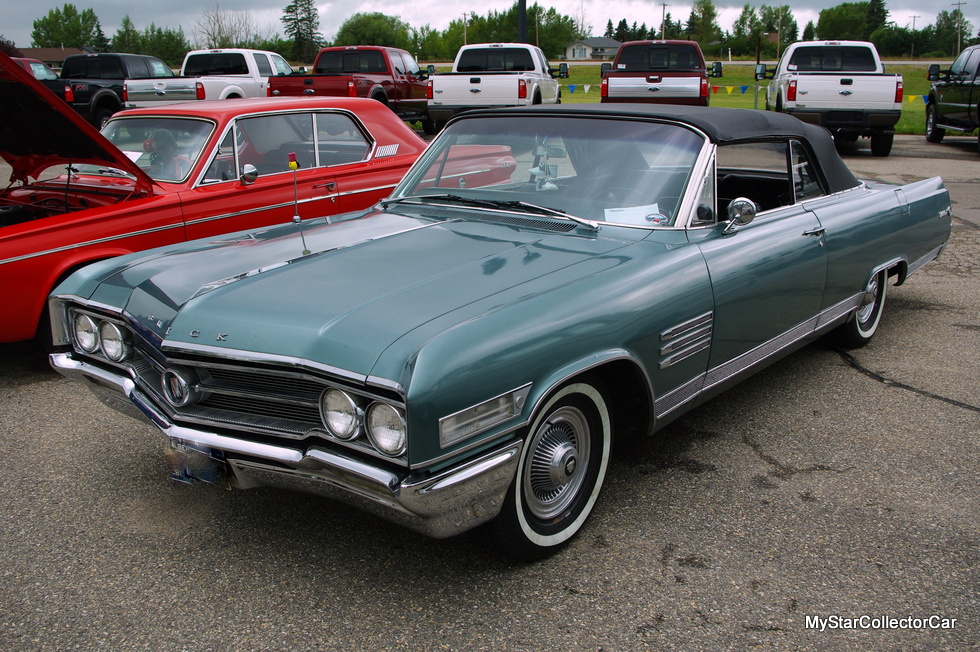 Don Boyce is the proud owner of this survivor class Buick and he admitted it wasn't like an Indiana Jones plot when he found the car.  He "heard about this car through a friend" so he went to look at it.
The previous owner was a farmer who had clearly lost interest in the Buick because he's parked it for over eight years. Don never even met the guy because he "was out farming" when he bought the car.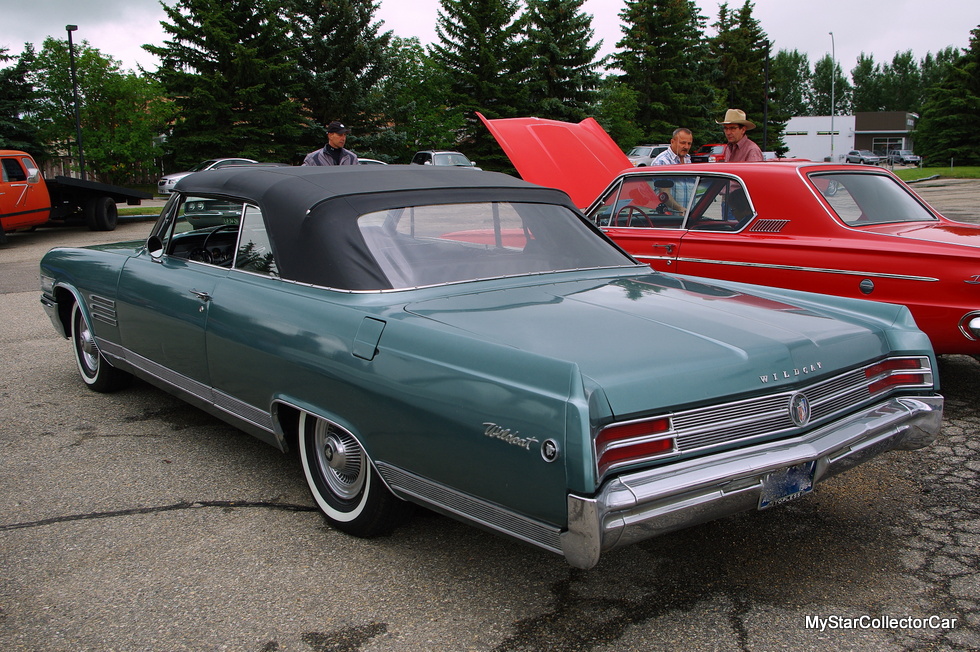 The former owner may have left the Wildcat in a shed but his practical farmer side kicked in because he did start the car periodically so Don didn't have to wrestle with a tragically—and sometimes fatal—stuck engine.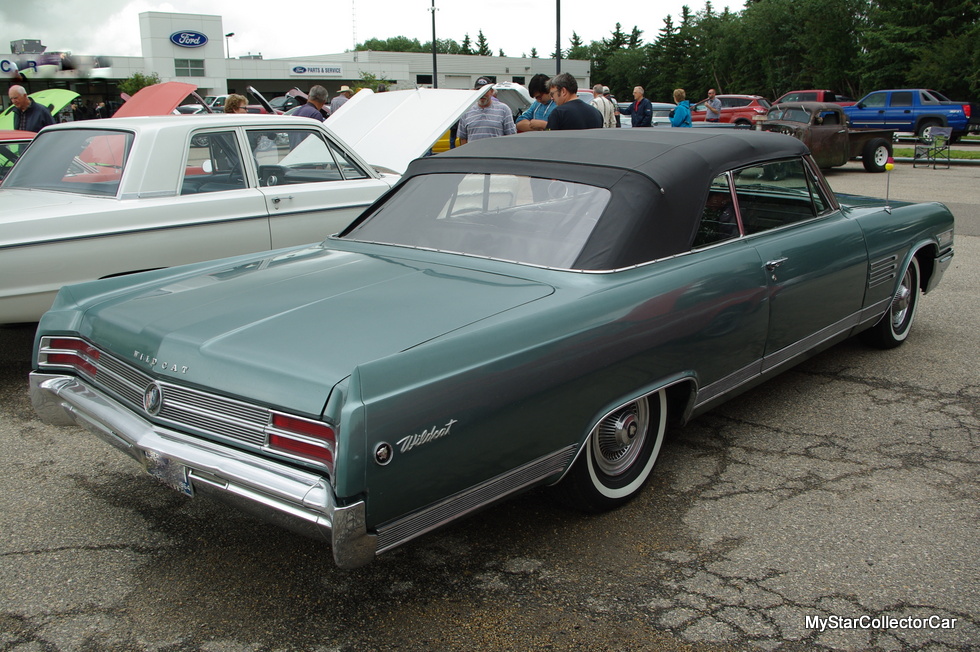 There were tarp marks on the car but Don polished them out to preserve a solid factory paint job. The Buick was very solid for a convertible so the car never saw much—if any winter driving.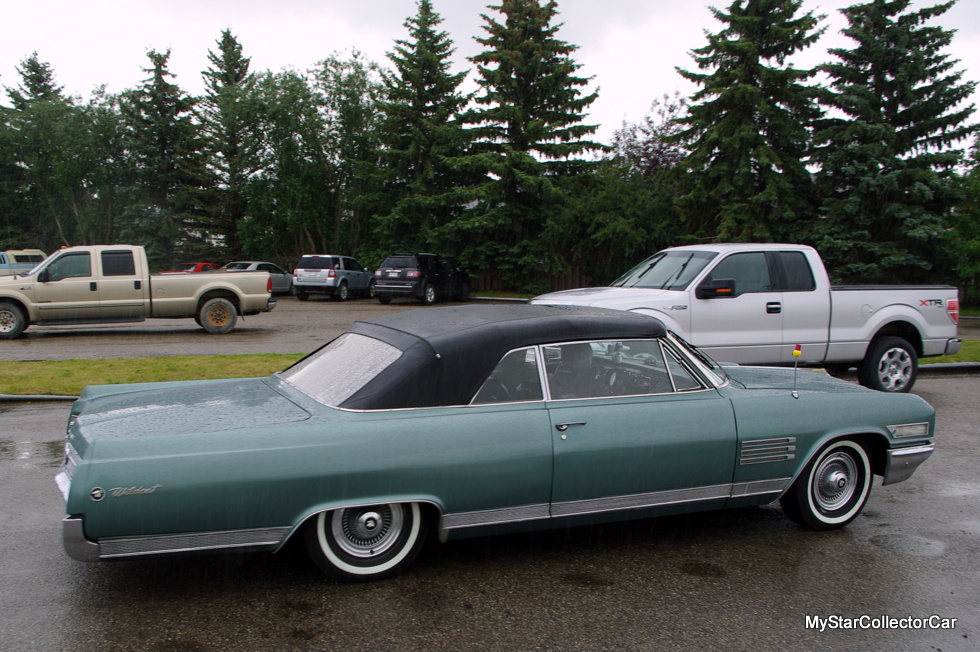 Don had his first adventure in the Buick on a road trip to British Columbia. BC roads are cut through mountains and they are a workout for new cars so car with 50 years on it really get tested. The Buick ran great until it burned up a piston because Don didn't realize the high compression 425 V-8 under the hood liked premium gas a lot more than today's ethanol-laden low octane fuel.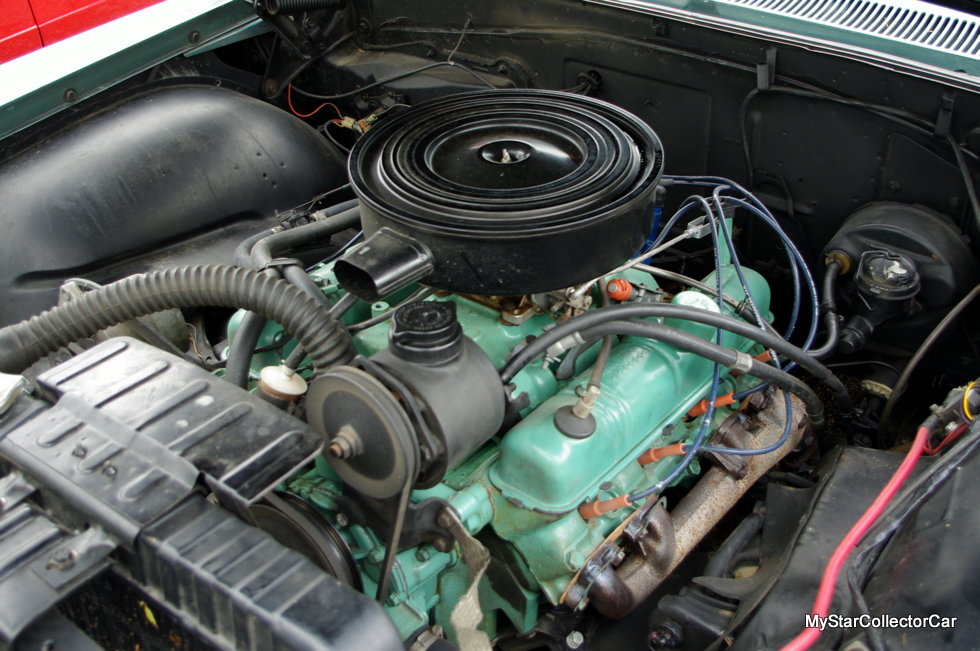 Don limped home in his 7-cylinder Buick and brought the car back from the near dead. He lowered the compression and tweaked the heads so they could handle today's "near gas" and now he says he "doesn't hear any pre-ignition and it's running good". Don admitted the gas mileage was better with the older, high compression setup but he likes the newfound reliability on road trips.
Don doesn't treat his Buick like a museum piece so this car sees a lot of highway driving. He said it "handles like a typical Buick because it rolls into corners with all four coil springs under the car so it kind of rocks from side to side".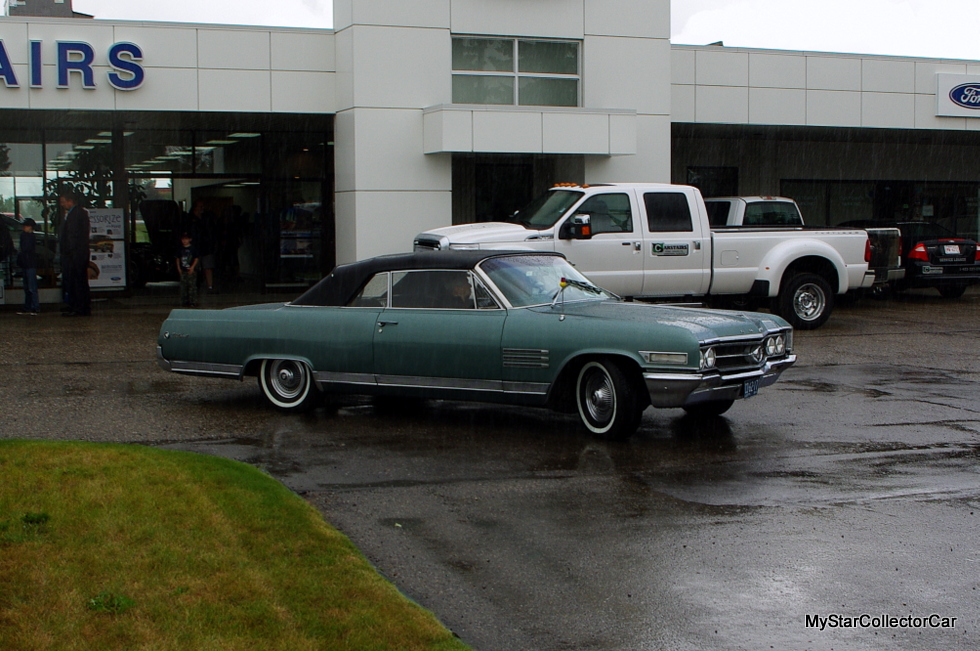 He described the experience in a simple phrase—"it boogies right down the road at 75 miles per hour ". The car is a convertible but Don described it as "not bad with the top down" so this Wildcat gets a big thumbs up for road manners.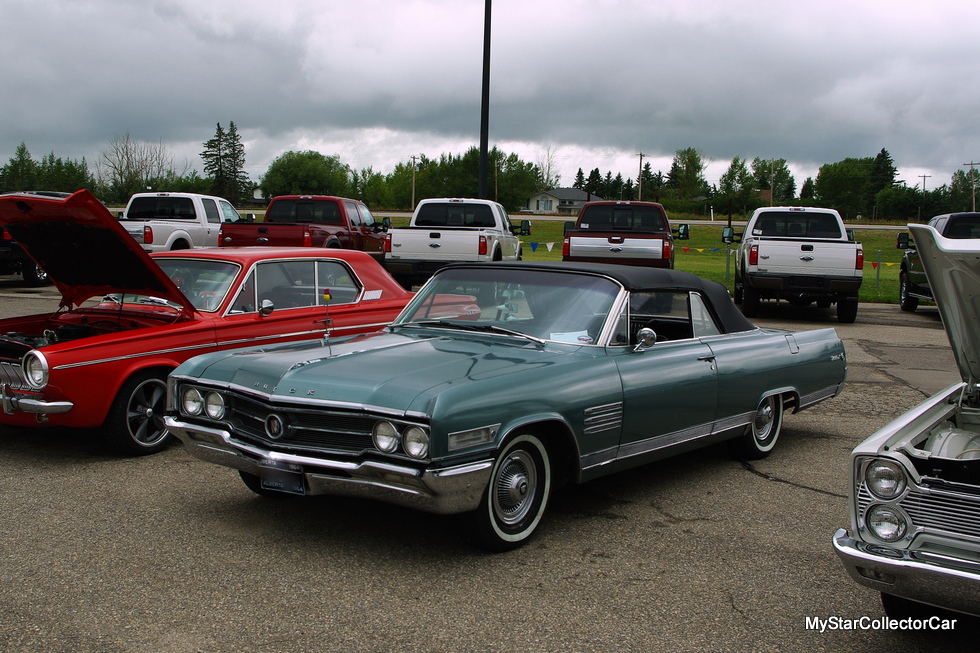 Don has done a few modifications to the Buick for some of its other duties. This Wildcat has been in several parades so he added an electric fan because it "runs a little hot" under those brutal stop and go conditions.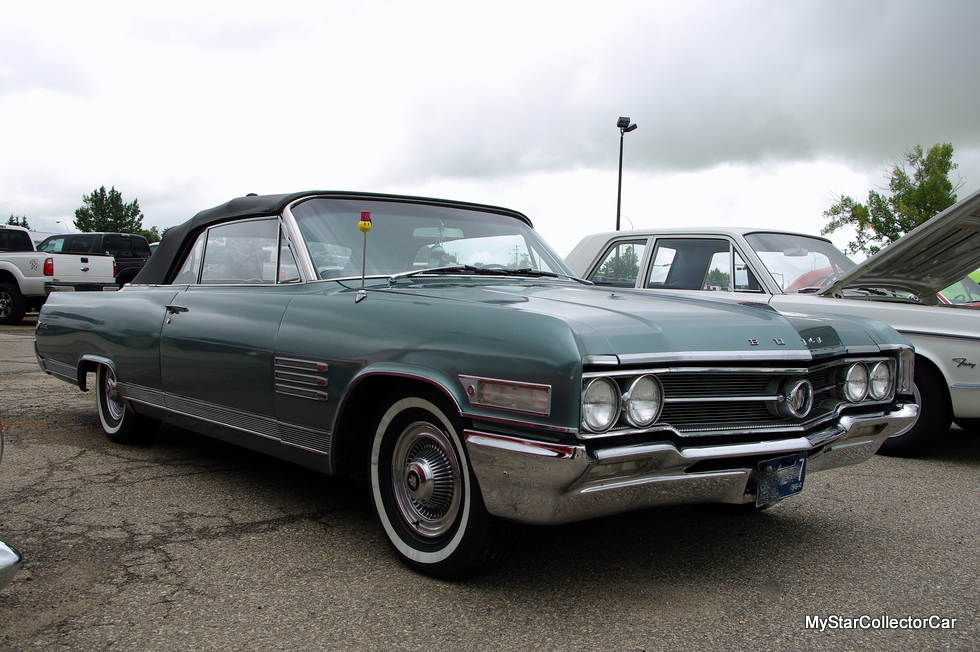 The Buick Wildcat convertible was definitely a niche market car because most Buick buyers were conservative sedan types so that makes this car very unique because they only made about 7800 of them.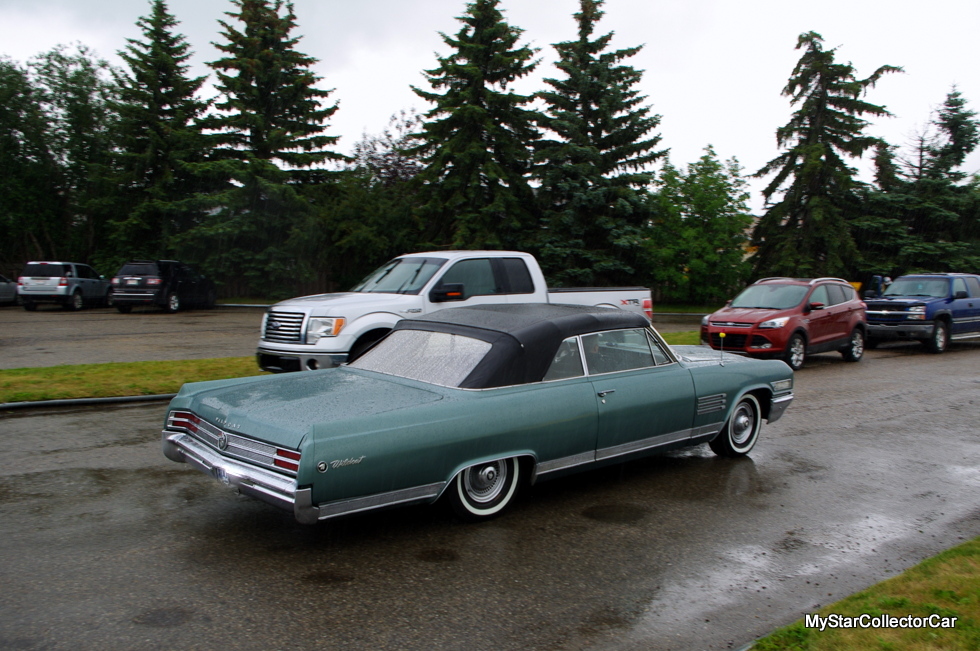 Don likes the low production numbers on the car but he likes the experience behind the wheel even more.
'It's all about a little real-life barn find magic.'
Jerry Sutherland
CLICK HERE to Like us on Facebook
CLICK HERE to Follow us on Twitter
CLICK HERE to Follow us on Pinterest
**Please re-post this if you like it.