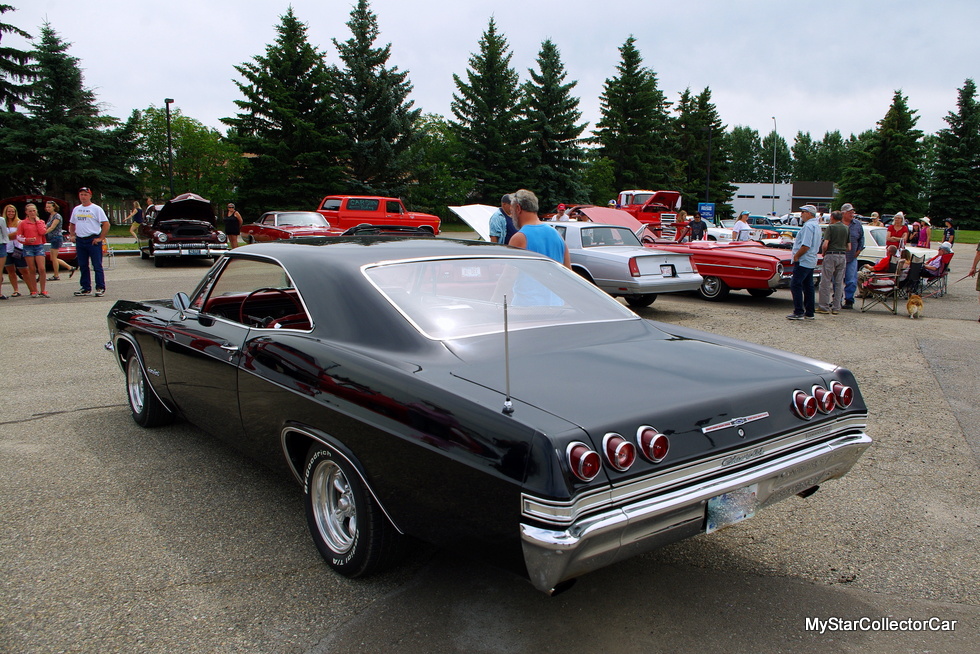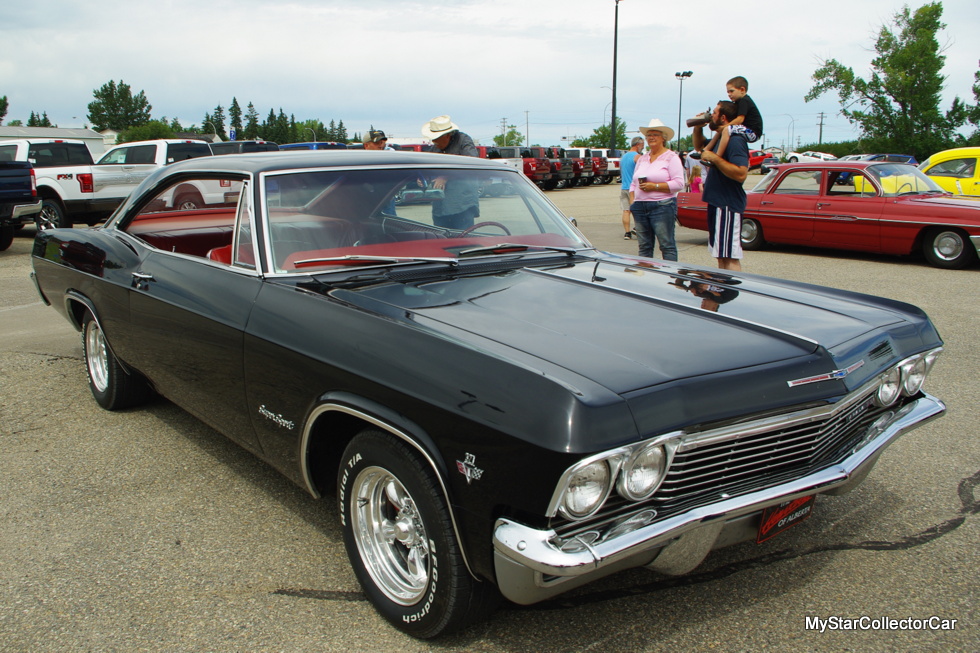 There was absolutely nothing wrong with the 1965 Chevrolet Impala SS two-door hardtop.
Sure the fine people behind Goodfellas made a huge mistake when they erroneously placed a '65 Impala at a 1963 airport, but most car guys know exactly when this stylish replacement for the iconic 1964 Impala hit the GM showrooms.
The debut of the '65 Impala SS was a magic moment for car guys and ownership of an SS version is still an exciting moment 52 years later when a '65 Impala SS appears at a car show.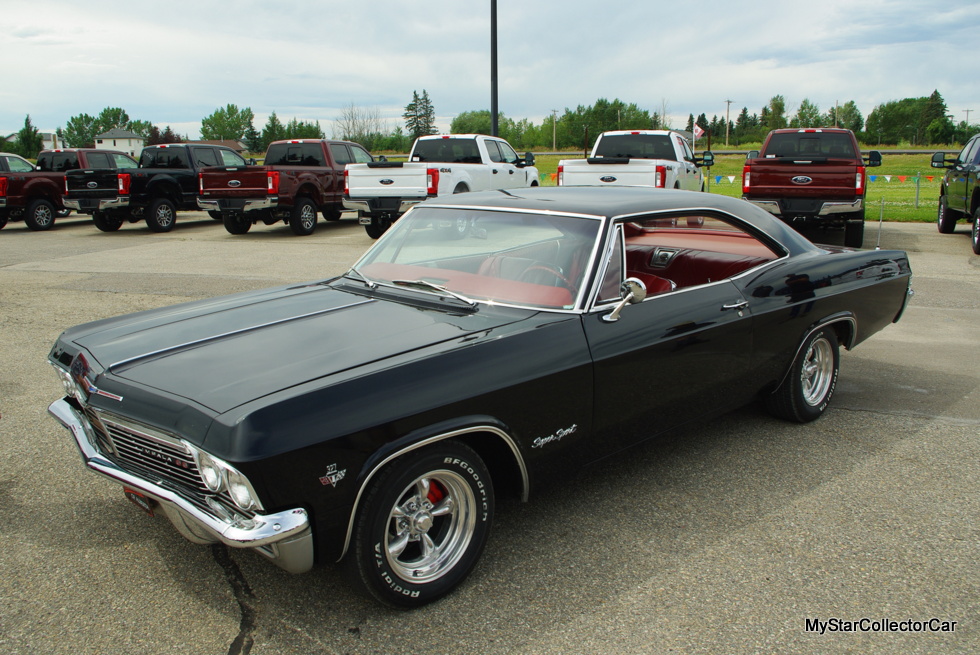 Owner Devon Bowen was proud of his SS and he had good reasons for his reaction. The car was previously owned by Devon's father and the man purchased the SS back in the late 60s when Devon's dad was a young car guy.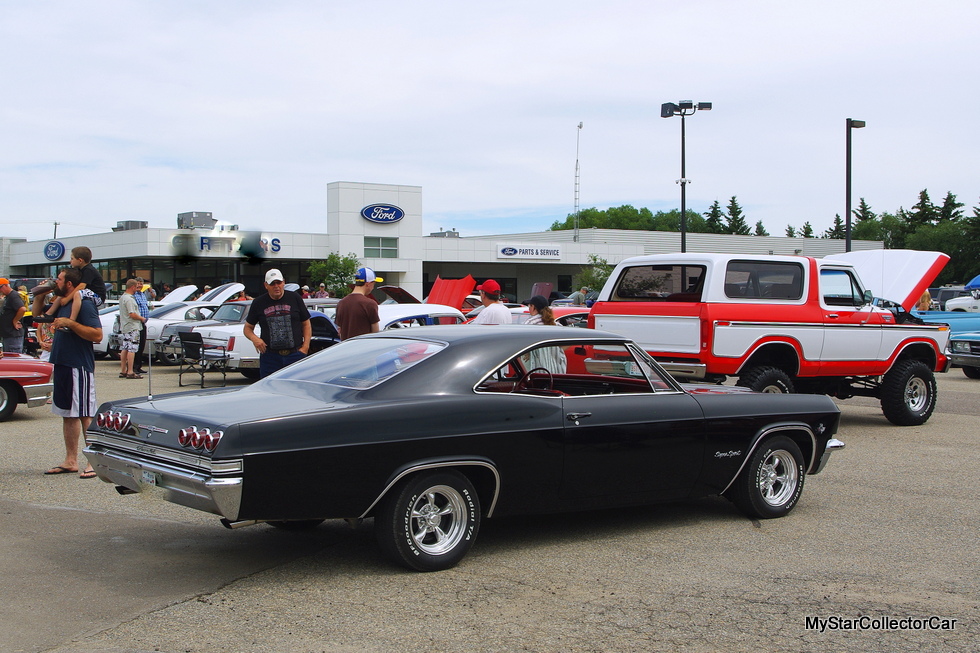 Devon became the third owner of the Impala SS in 1992 and has now been its owner for the longest period of time. Devon was quick to put his own stamp on the Impala back in '92 when he repainted the car in a shiny shade of black.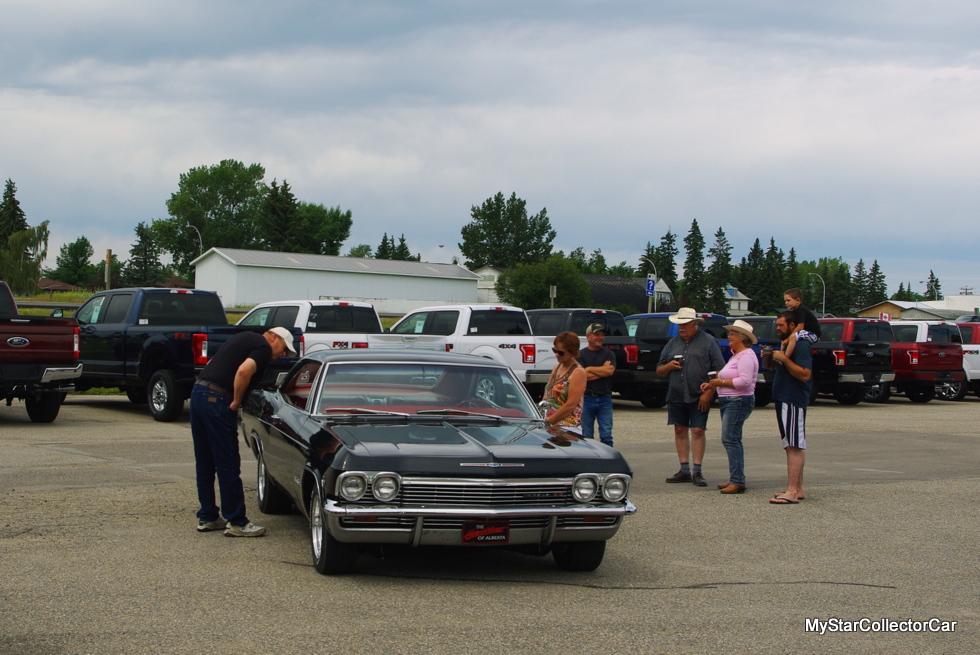 The paint has been a source of pride for Devon because it has worn the ensuing 25 years very well, in MSSC's opinion.

Devon has also added an aftermarket small block Chevy performance engine and 4-speed manual transmission into the resto mod mix for the SS. Devon noted the original 327 engine and Muncie four-speed manual are still around and available for the SS.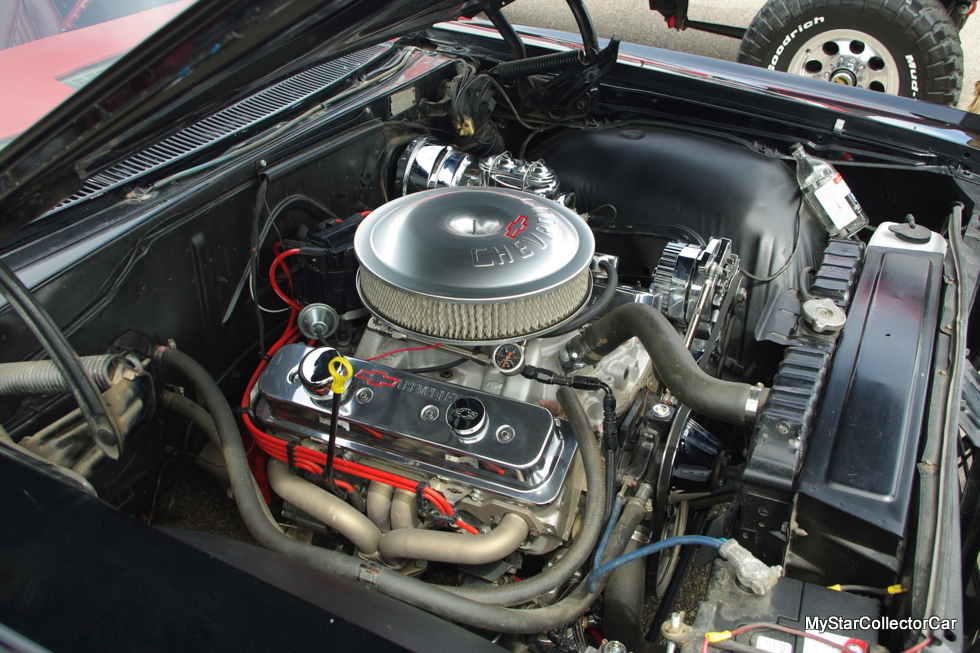 Devon also mentioned the tranny swap was his solution to the "Muncie leak" on the original 4-speed because he was "unable to stop a Muncie leak" in the ongoing tradition of vintage GM mechanical weaknesses. So Devon swapped out the tranny and solved his problem.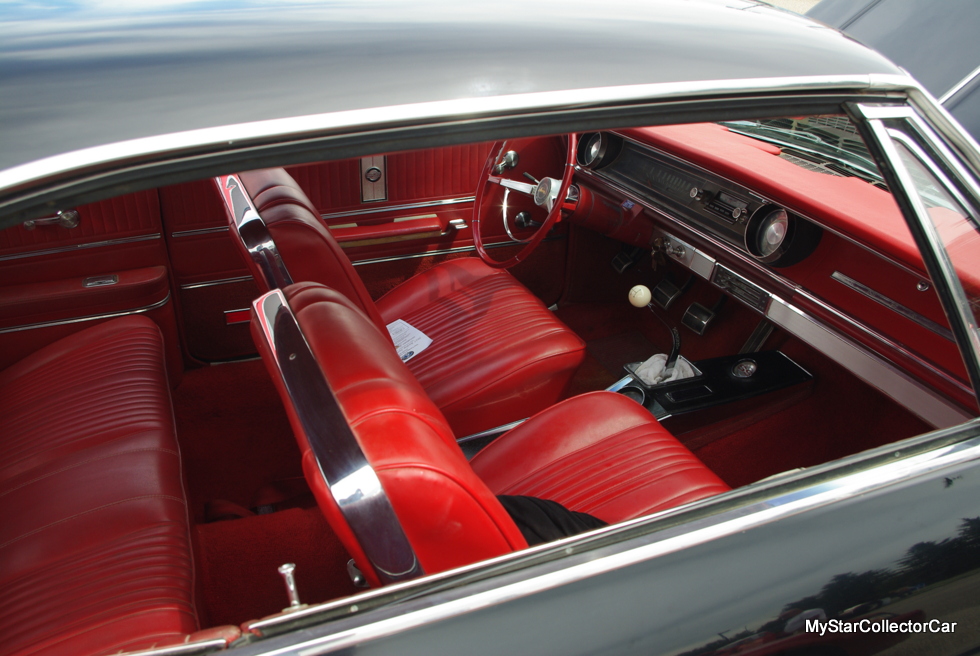 Devon also replaced all the bushings on the front steering/suspension, as well as the rear 4-link on his SS. He used rubber bushings because he did not want the squeak by using poly replacement bushings on his Impala.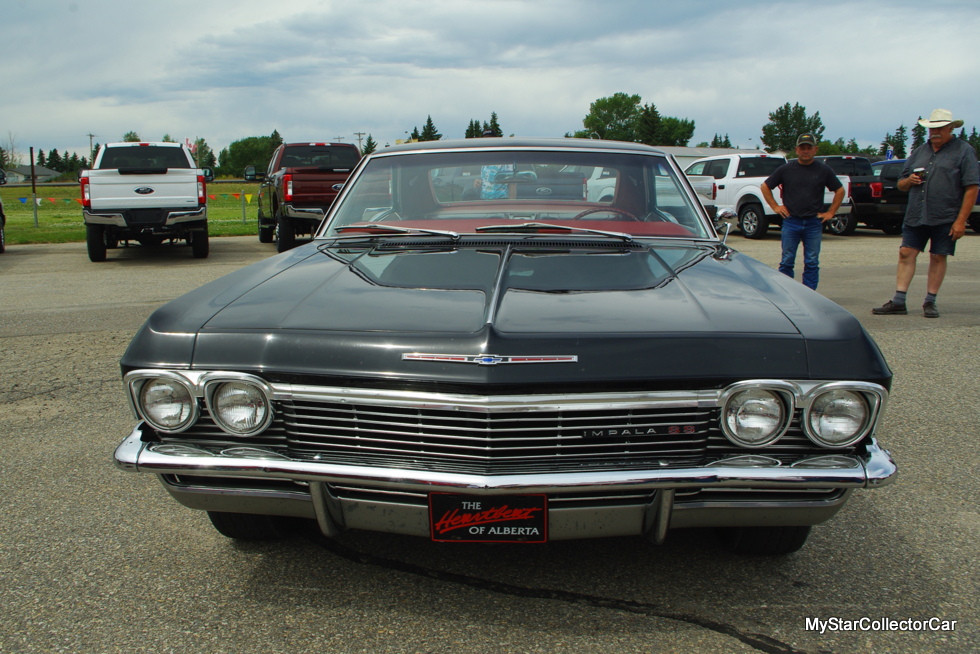 The car has another improvement because Devon installed front disc brakes with a 2-inch drop on the spindles. The Impala is now able to go faster and stop better than its factory counterparts from the boys at Chevy circa 1965.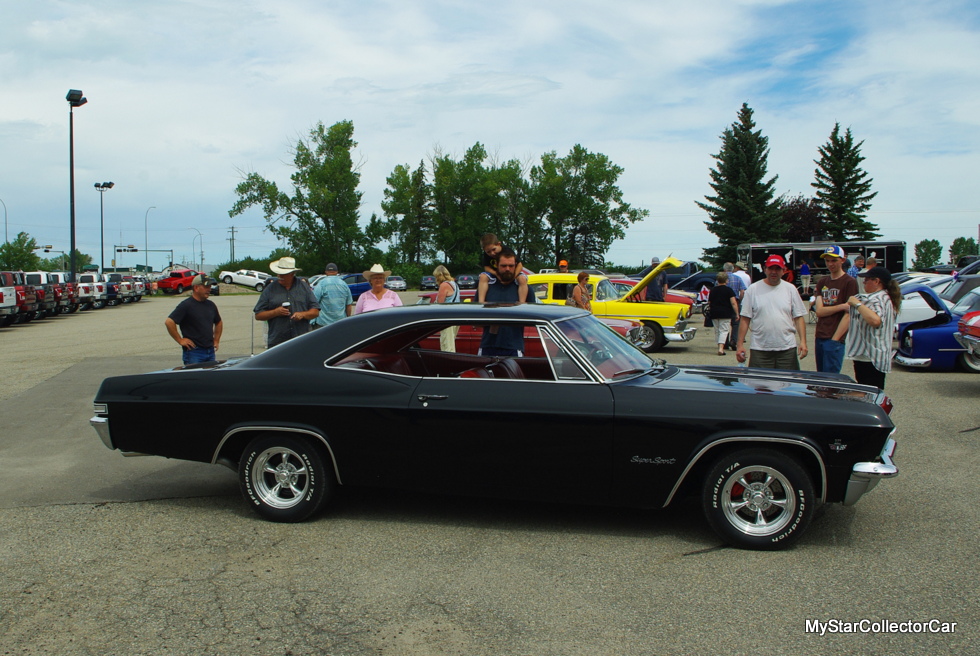 Devon admits the vintage Chevy has not been driven many miles since he became its owner. In fact, Devon estimates he has only driven about "3 tanks per year" in terms of gas consumption. He added that he drives it "as fast as it will go", and MSCC will refrain from using actual numbers to indicate Devon's description of a fast run in the Chevy.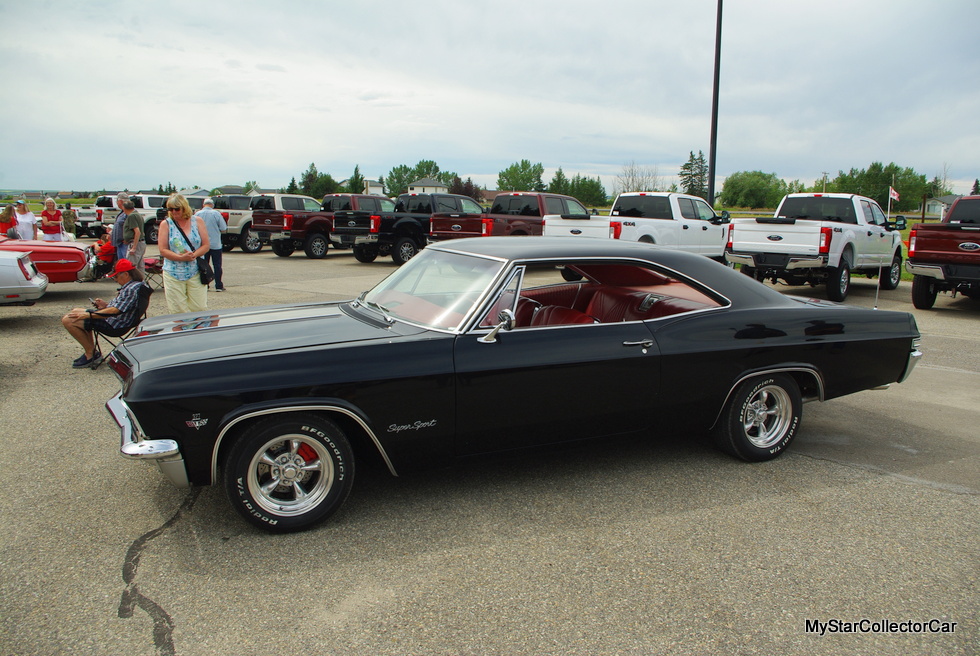 Suffice to say that Devon uses up his 3 tanks of gas pretty quickly if he wants to drive his SS a little rapidly.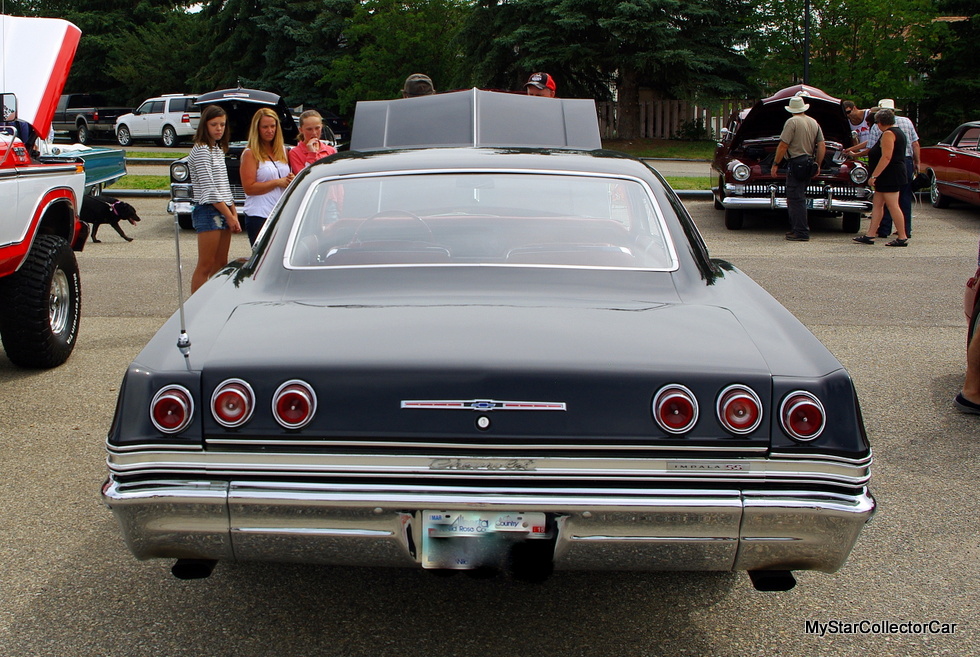 Devon gets the final word on his beautiful black Chevy Impala SS when he reflects on his 25 years-and counting of ownership: "It never ends does it"?     
Jim Sutherland
CLICK HERE to Like us on Facebook
CLICK HERE to Follow us on Twitter
CLICK HERE to Follow us on Pinterest
Please re-post this if you like this article.