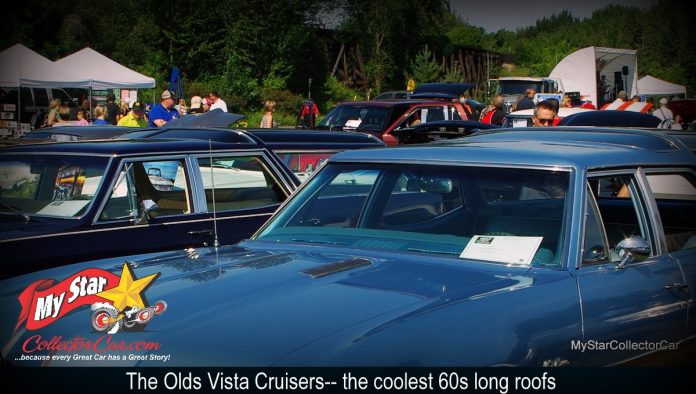 Station wagons were a fundamental part of yesterday's automotive world because they were a practical means of transportation for families during a period of extraordinary post-WWII population growth in North America.
However, a station wagon was never considered cool in any sense of the term- unless it was old, had wooden exterior side panels, and owned by a surf punk, or used as a prop by the Beach Boys. There were precious few cool examples of station wagons when they were new, in the eyes of impressionable kids.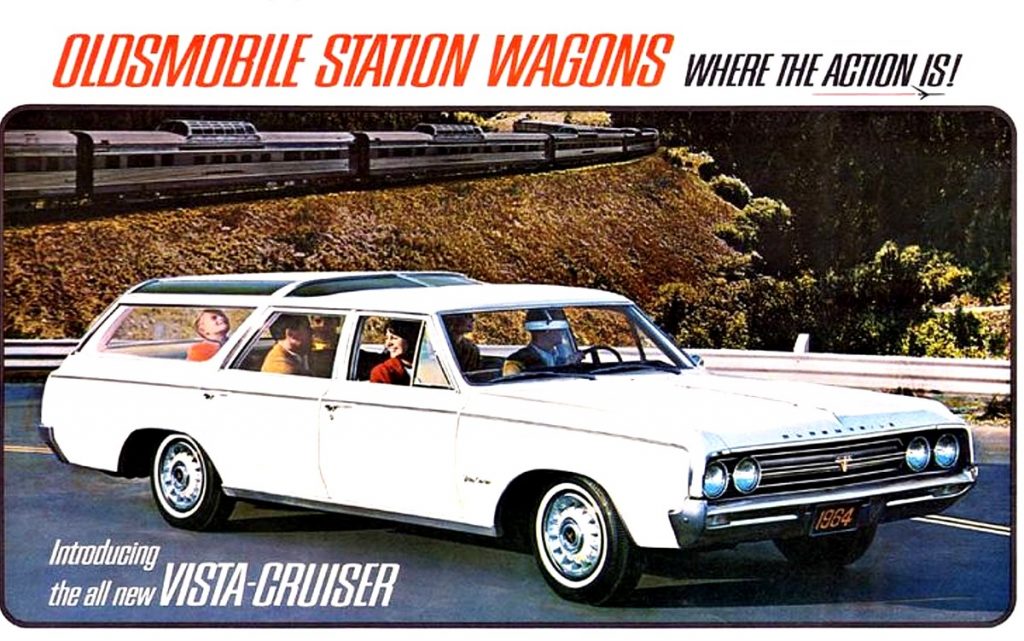 A big exception to the station wagon blandness rule was introduced in 1964 by Oldsmobile when their famous Vista Cruiser hit the GM showrooms. The Olds Vista Cruiser was unlike any other wagon because of its unique roof design that was raised and had three sections of glass in it.
The result was a panoramic view for Vista Cruiser passengers because the wagon's windows provided a clear view of the skies, along with any errant birds and bugs that were unlucky enough to cross paths with the car when it was on a highway.

More importantly to Olds Vista Cruiser builders and their customers, the windows let natural light into the rear passenger areas, enough to require sun visors for the passengers in the third row under the right daytime light conditions.

The Vista Cruiser's glass and raised roof combination added the impossible to the station wagon: pure unadulterated coolness, the kind that made kids proud to ride to their Little League games in the family wagon.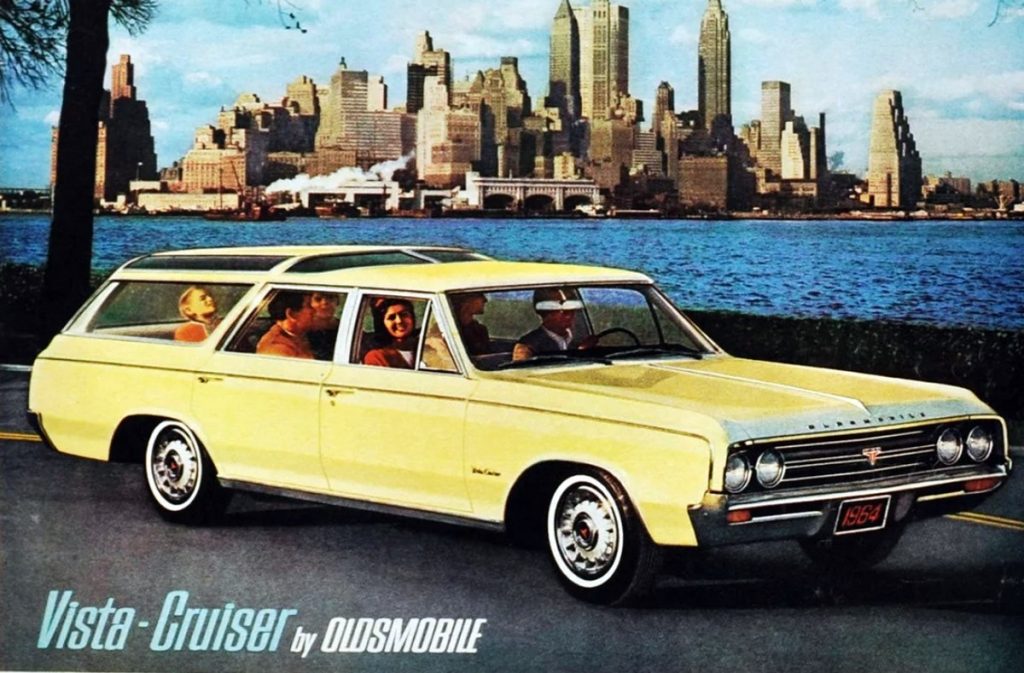 The design of the Vista Cruiser's raised roof was nothing short of genius on GM's part because it was sleek and reminiscent of a jet fighter plane, an exterior feature that was firmly embraced by the male kid culture at the time, while the female kid culture of the time embraced the car's more open and naturally lit interior.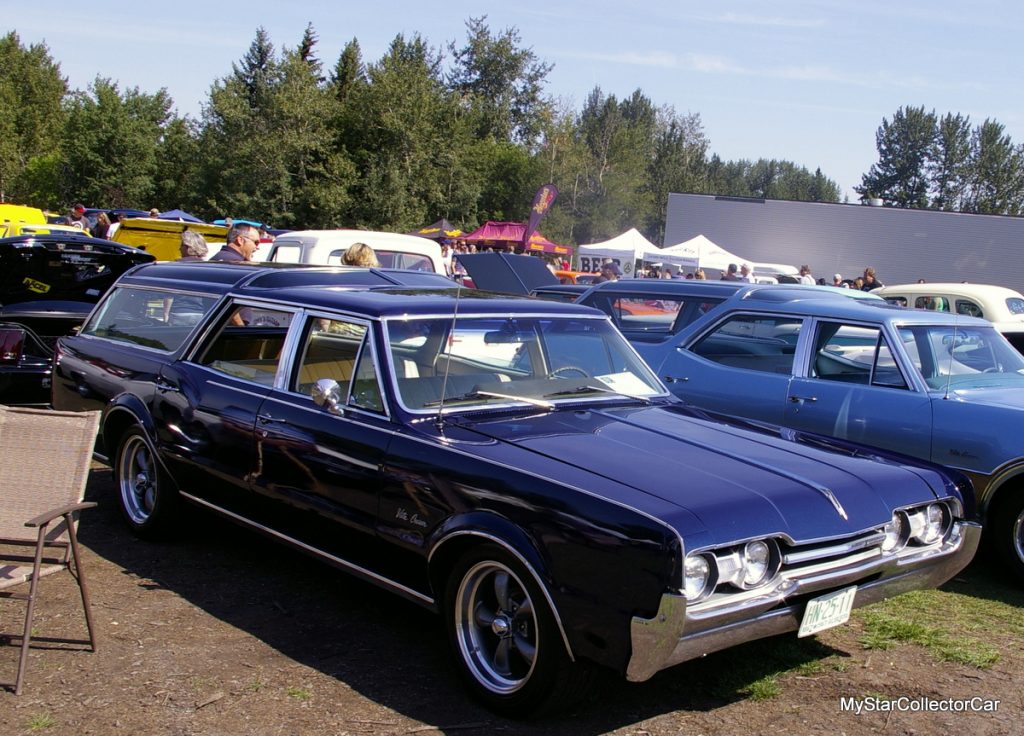 The Vista Cruiser looked fast even when it was parked in a supermarket parking lot because of its roofline, but this wagon offered plenty of horses to make it gallop on any highway in North America. The wagon was made most famous in its intermediate-sized version, but the unique roofline wagon was initially offered as a full-sized option for its Dynamic 88 models in 1964, although the 88 version was dropped by 1965.
The Vista Cruiser also offered several transmissions that ranged from an automatic option to manual three-on-the-tree and four-on-the-floor choices for potential customers. Not surprisingly, very few manual transmissions were ordered by Olds Vista Cruiser customers, so MyStarCollectorCar would advise our readers to act on any opportunity to buy one of these wagons immediately if they have clutch pedals.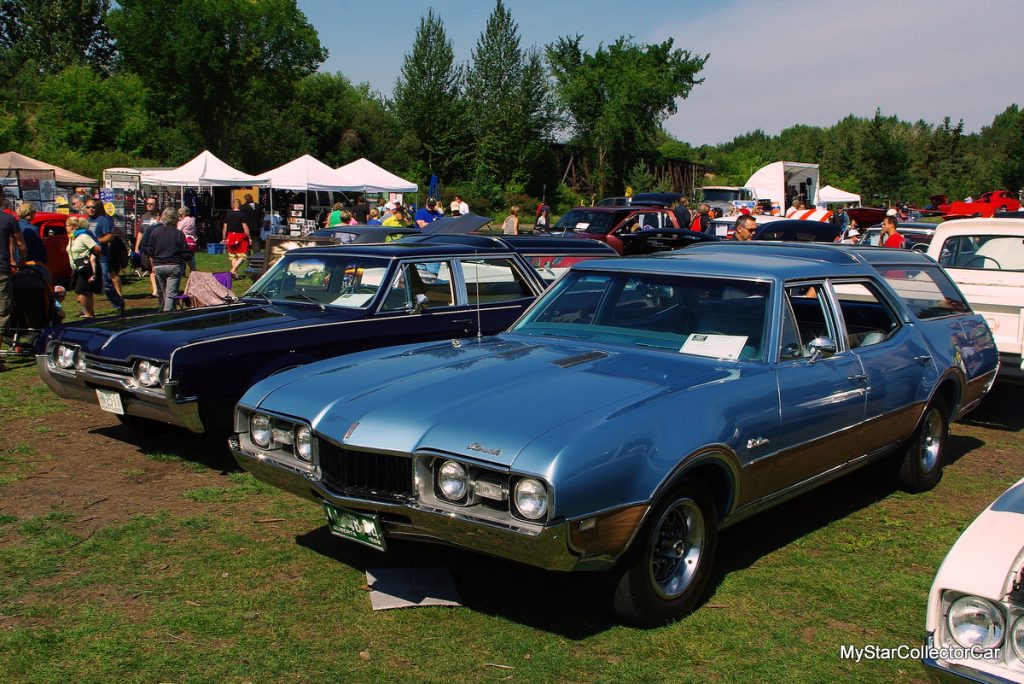 BY: Jim Sutherland
Jim Sutherland is a veteran automotive writer whose work has been published by many major print and online publications. The list includes Calgary Herald, The Truth About Cars, Red Deer Advocate, RPM Magazine, Edmonton Journal, Montreal Gazette, Windsor Star, Vancouver Province, and Post Media Wheels Section.