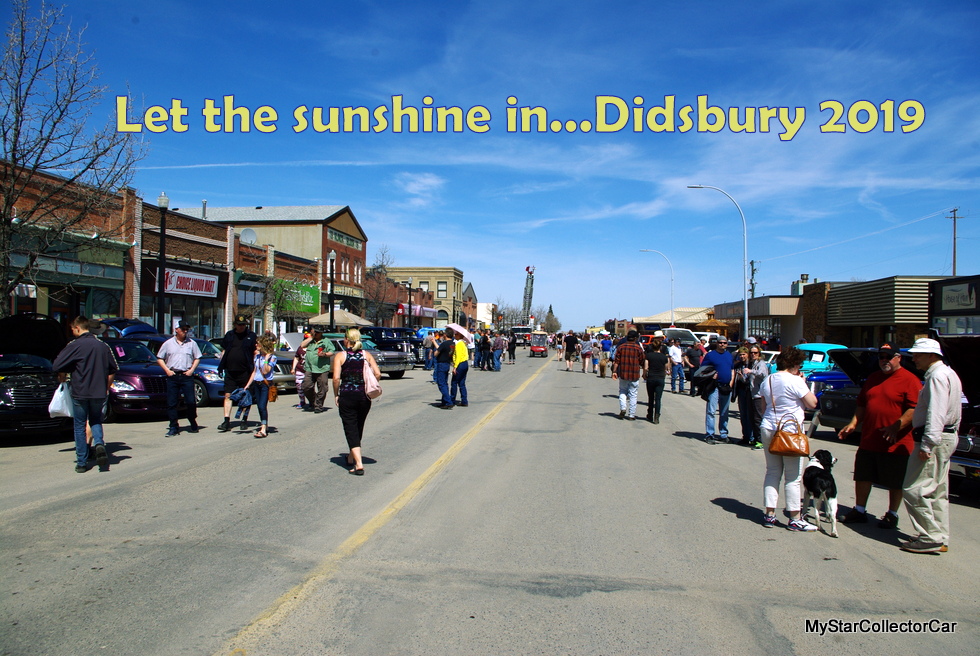 The famous 5th Dimension song 'Aquarius/Let the Sunshine In' peaked 50 years ago in 1969 on the popular music charts and was a huge hit with the public.
So was the 2019 Didsbury, Alberta car show because the weather was sunny and perfect for their annual show.
Good weather brings out plenty of both entries and onlookers, so the Didsbury show was a home run for everyone who decided to soak up a car show, see a few smoke shows and catch a few rays.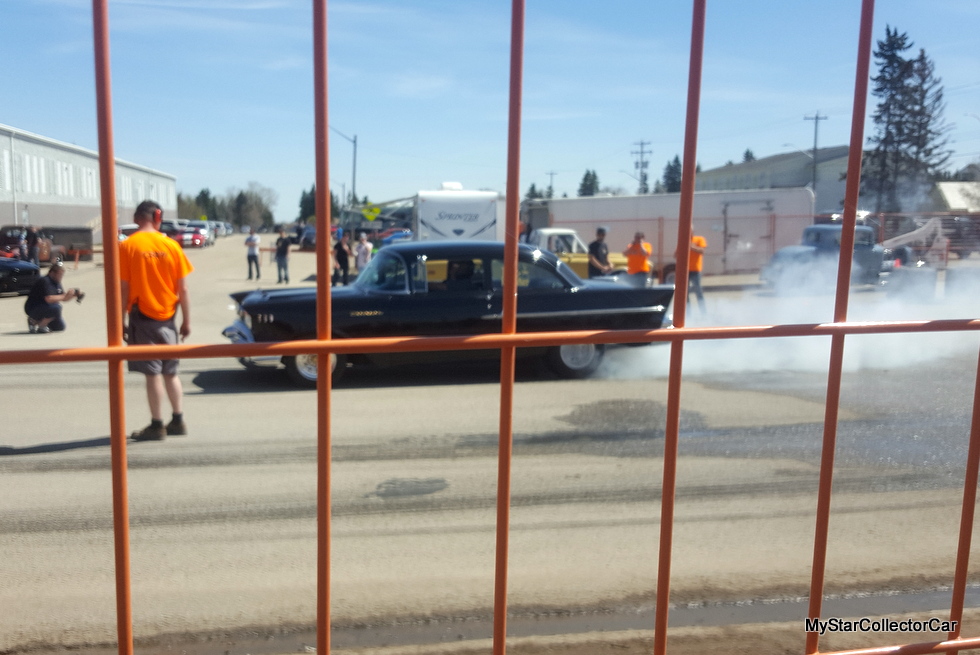 MyStarCollectorCar attended the event and also basked in the glory of a warm spring day and a Main Street car show that showcased many automotive blasts from the past.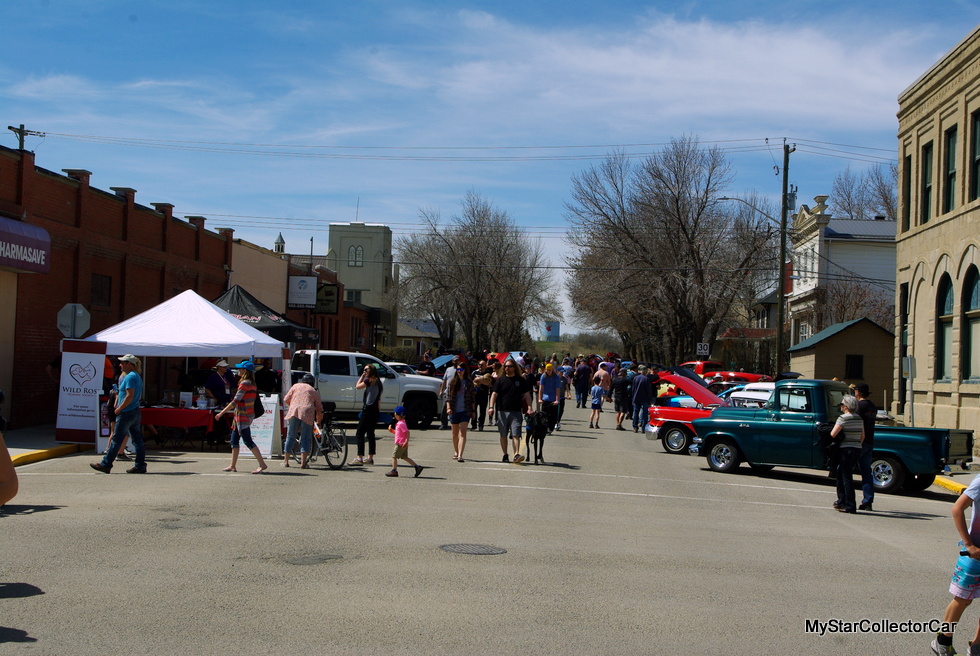 The first vehicle on our radar was a 1971 Plymouth Sport Fury GT that was restored back to showroom condition by its proud owner. The car is actually very rare and the owner was able to recount his search for factory-correct parts that was difficult–and still is difficult–for him.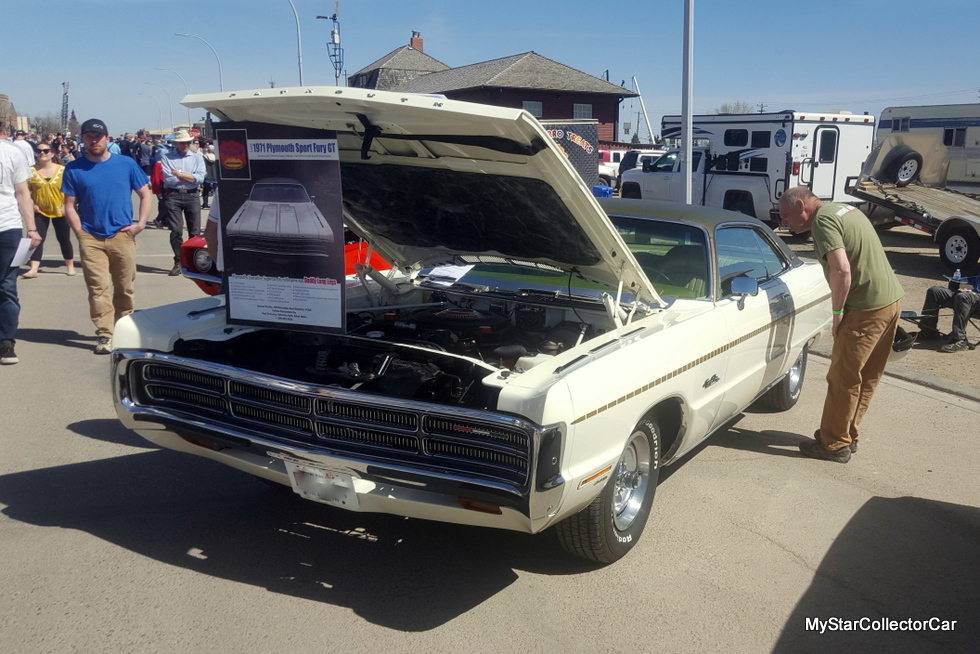 Look for the complete story behind his rare '71 Fury in a future MyStarCollectorCar piece.
A 1974 Triumph TR6 was also at the show. The British sports car beauty had an interesting story behind it so MyStar  tracked down its talented owner to find out how and why he made some very cool modifications to his TR6.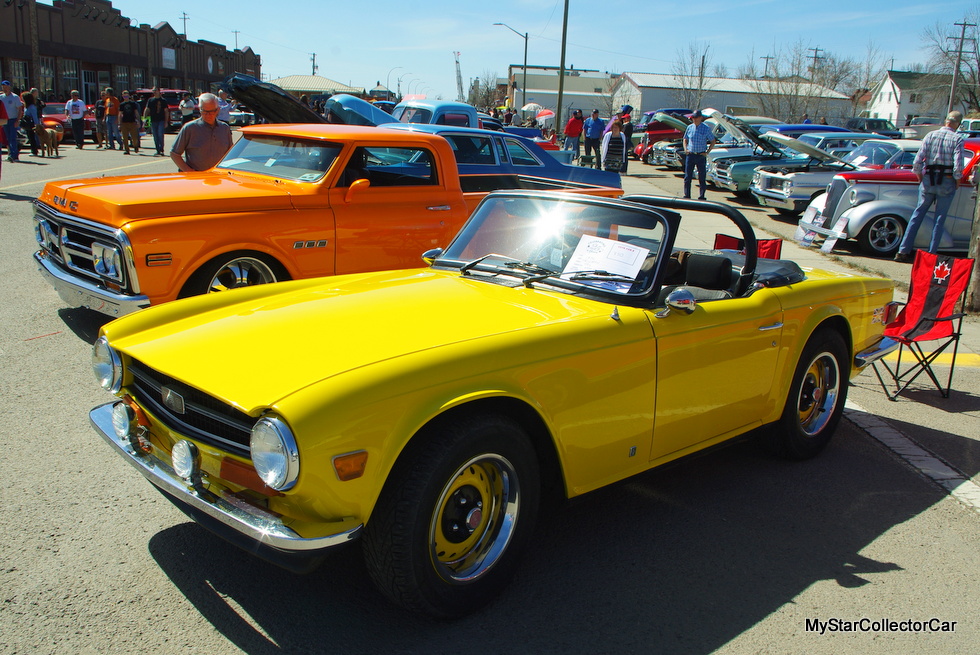 Look for the full story about this sporty Brit convertible in a future MyStarCollectorCar article.
A 1949 Ford truck is a very cool addition to any car show, so this 70-year-old Ford pickup resto mod was a rock star at the Didsbury show. However, there is more to this particular Ford truck than meets the eye and its owner was more than happy to share the story behind his cool custom truck.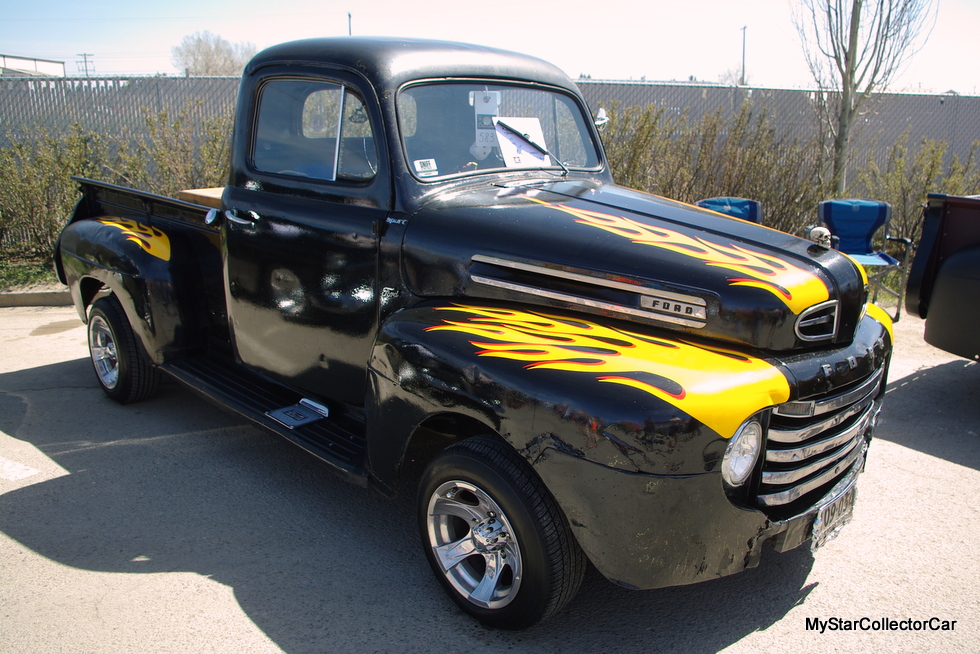 Look for the complete story behind his classic Ford pickup in a future MyStarCollectorCar article.
A 1979 Dodge D-100 ½ ton pickup truck also got our attention in a big way at the Didsbury show. A quick look under the hood revealed a vintage 354 Hemi that was built 23 years before the truck itself.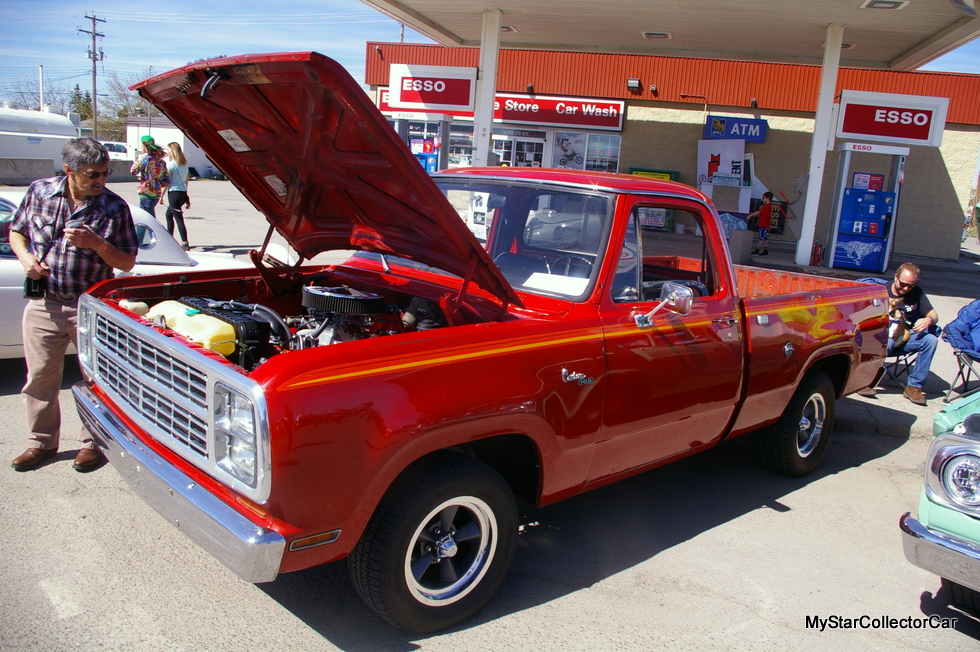 MyStar CollectorCar had plenty of questions for its talented young owner and he was able to answer all of them for us. Stay tuned for the story behind this unusual pickup/hot rod in a future MyStarCollectorCar article.
A 1969 Dodge Sweptline ½ ton also got our attention because very few of these Mopar trucks exist in 2019. The Dodge's young owner wanted to preserve the truck as much as possible in its original form, but he made a few adjustments to the 50-year-old truck that helped ease it into the 21st century.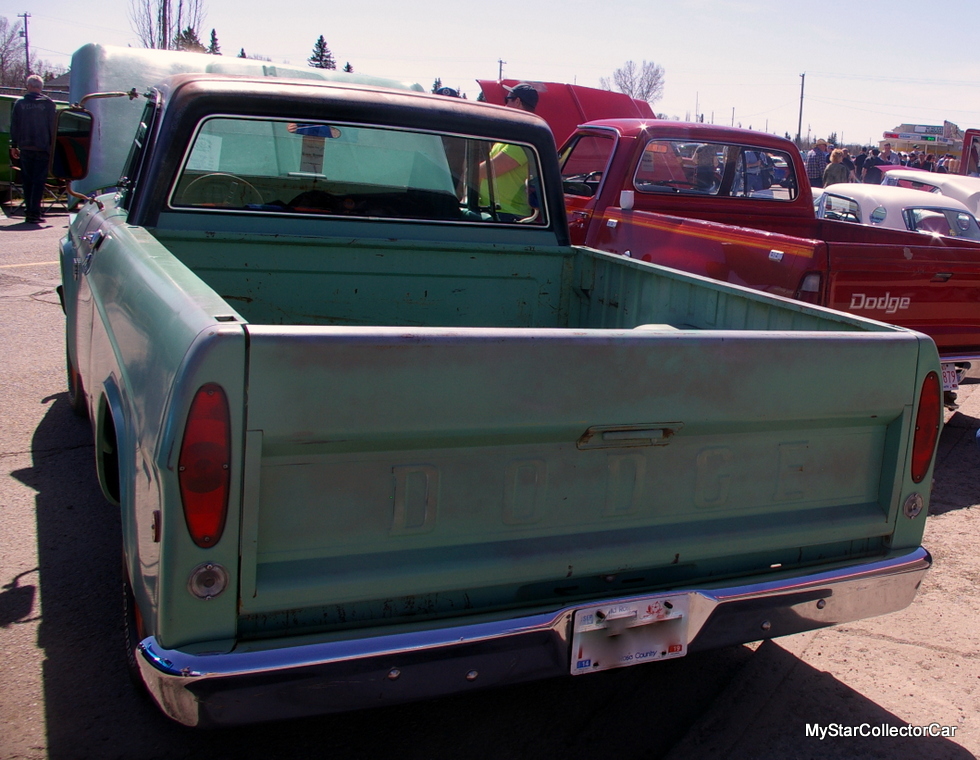 Look for the '69 Dodge truck's full story in a future MyStarCollectorCar article.
A Studebaker of any sort is a welcome addition to any car show and the Didsbury show had a few of these beauties at their show. MyStarCollectorCar was fortunate enough to interview the proud owner of a 1957 Studebaker Silver Hawk–and he was only the second owner of the Studey.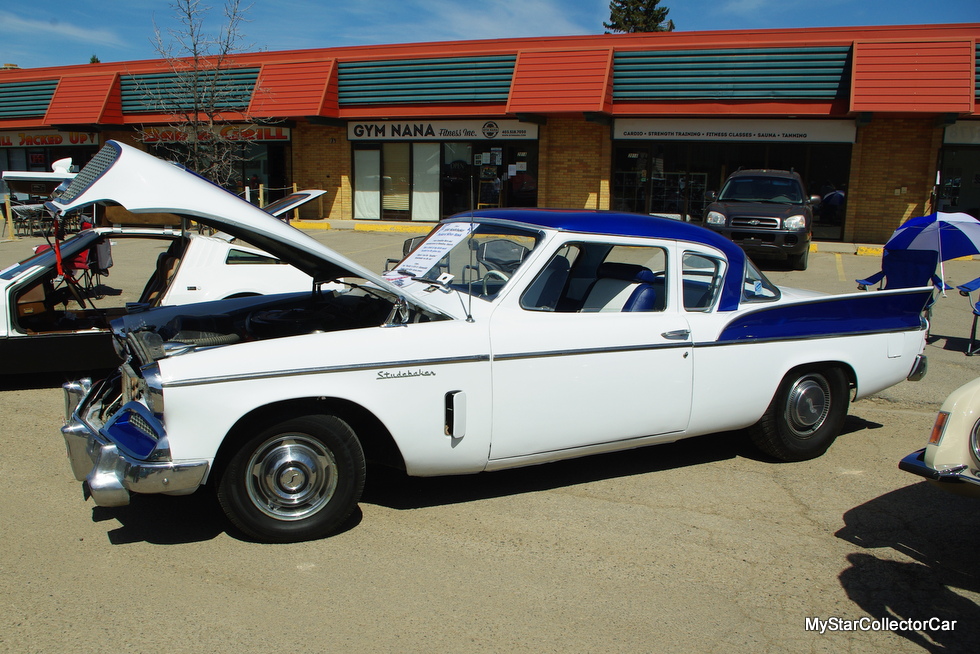 The story behind his resto-mod Studebaker will be the subject of a future MyStar piece.
A 1932 Plymouth PB two-door coupe hot rod was also at the show. Its owner was a loyal Chrysler vehicle  guy who wanted to make his Plymouth an all-Mopar ride. Mission accomplished for the car and owner. Their story will appear in a future MyStarCollectorCar article.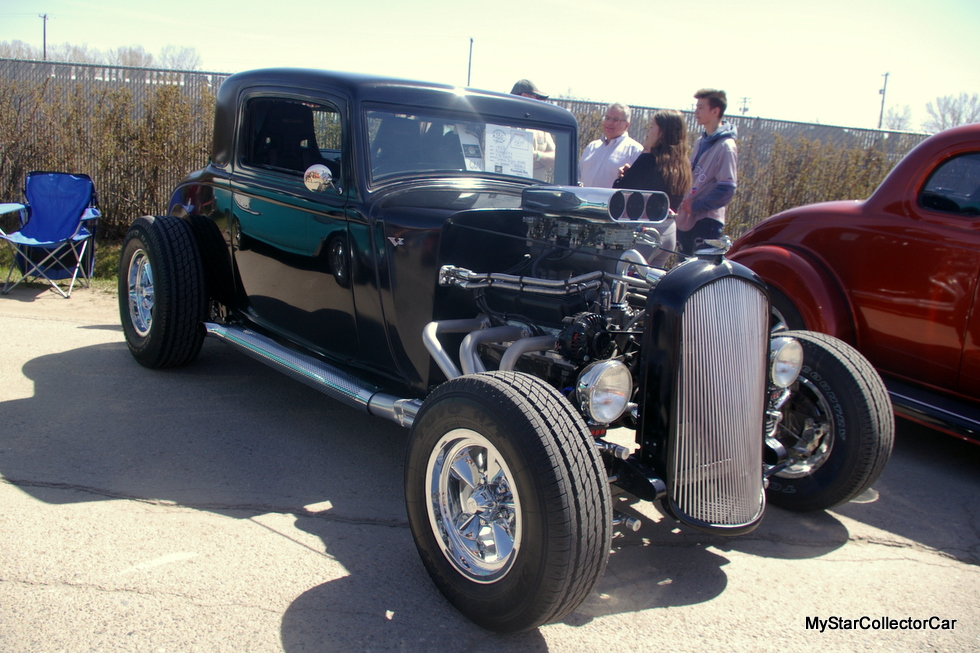 A 1980 Pontiac TA with an extensive powertrain upgrade is a worthy story on its own. The young female owner of this very cool resto mod Poncho made the story even more interesting for us here at MyStarCollectorCar.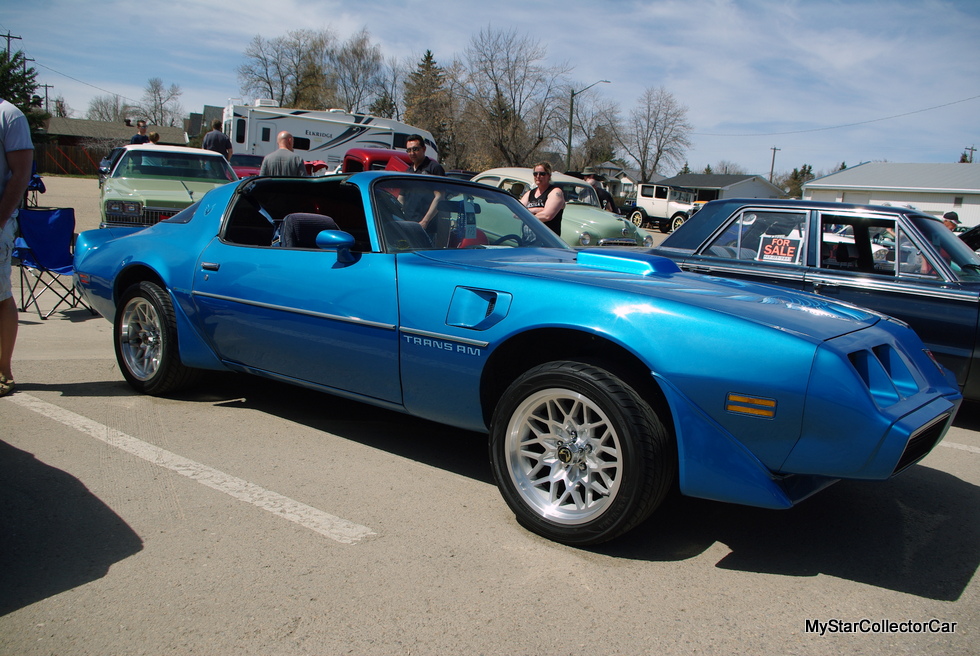 Look for the car and owner in a future MyStar feature story.
Last–but most certainly not least–was a custom 1954 Ford Sunliner two-door hardtop at the Didsbury show. This resto mod attracted plenty of attention because it was an unusual blend of retro custom and modern technology.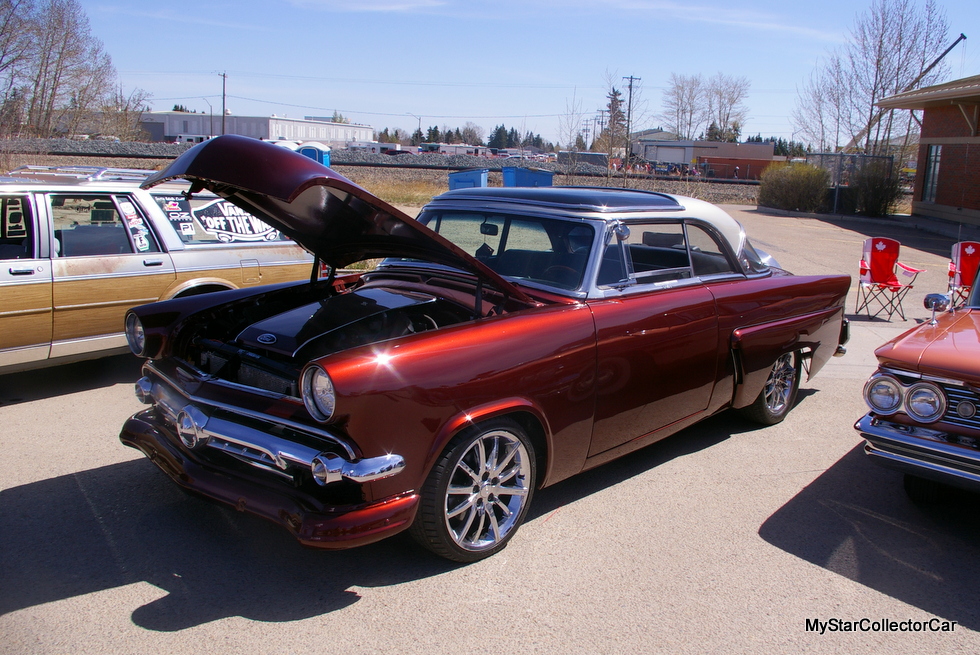 The owner was a talented retired tradesman with dual tickets who was able to aim his sizable skills at the Sunliner project. Read about how he was able to build a highly drivable custom 65-year-old Ford (that now has a boatload of 21st century technology) in a future MyStarCollectorCar article.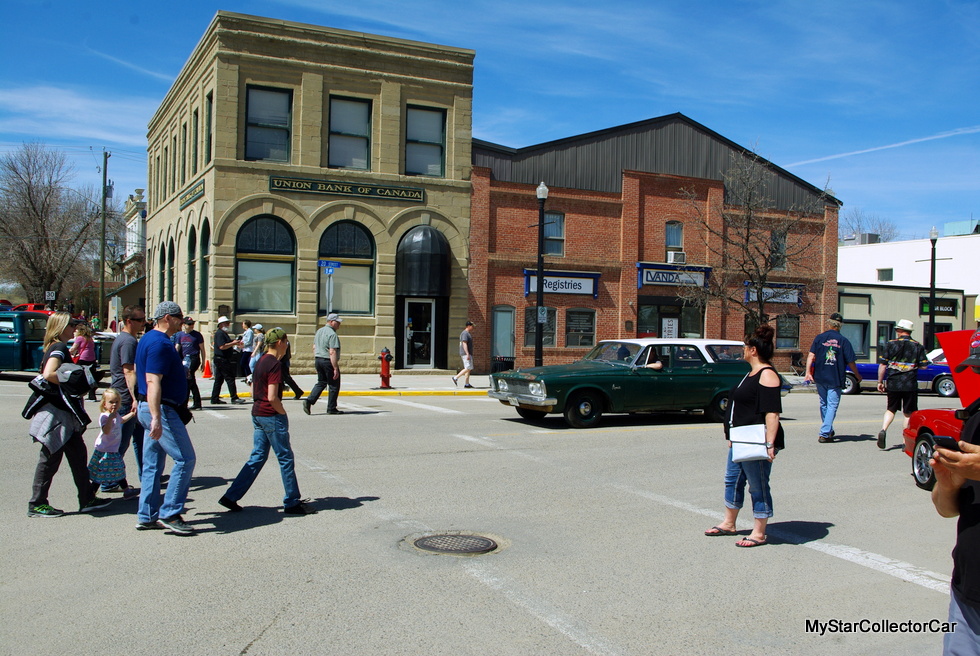 We at MyStarCollectorCar are happy to attend any car show that takes place on a sun-soaked day on Main street in a friendly little town. So were the thousands of people who attended the 2019 Didsbury car show.   
BY: Jim Sutherland
Jim Sutherland is a veteran automotive writer whose work has been published by many major print and online publications. The list includes Calgary Herald, The Truth About Cars, Red Deer Advocate, RPM Magazine, Edmonton Journal, Montreal Gazette, Windsor Star, Vancouver Province, and Post Media Wheels Section.