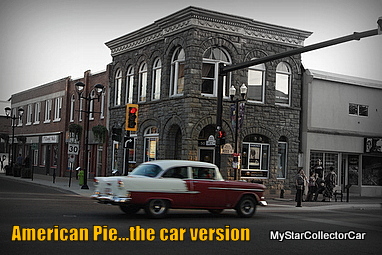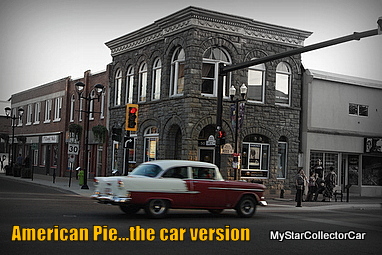 American Pie was one of those songs that has become a timeless classic in the history of popular music.
We at MSCC felt it needed to be modified for the car hobby and took on the task.
We substituted dead American car names for dead people and here is our car guy version:
AMERICAN RIDE
A long long time ago
I can still remember how
Those old cars made me smile
And I knew if I had my chance
I could make those old rides dance
And maybe they would even run for awhile
But old car problems made me shiver
With every mechanical blunder I'd deliver
Bad news under the hood
I couldn't do that much good
I can't remember if I cried
When I read about how Studebaker died
Something touched me deep inside
The day Desoto died. So…
(CHORUS)
Bye Bye American Ride
Drove my Checker to the wrecker
But the wrecker was closed
And them good old cars were making me cry
Singing this will be the day that we die
This will be the day that we die
Did you read the book of discount parts?
And do you have faith in auto counter guy hearts?
If the TV ads told you so
Do you believe in STP
Can additives save your Super Bee?
And can you teach me how to wrench real well
Well I know you're in love with Olds
Cause I saw you driving on the roads
You both kicked up some dust
Man I dig those cars without rust
I was an incompetent teenaged mechanical jerk
With cheap wrenches and an old Merc
But I knew that dangers lurk
The day the engine died So…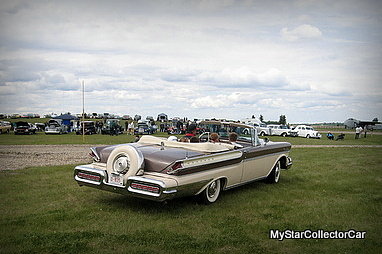 (Chorus)
Now, for ten years we've left it alone
And rust grows fat on a non-rolling stone
But, that's not how it used to be
When the Cougar had its new car sheen
In a color it borrowed from Monterey Green
And a windshield through which you could see
Oh and while the Goat was shutting them down
The Road Runner stole his horsepower crown
The muscle car era was adjourned
No more premium leaded was burned
And while the Vega wrote the book on bland
The Pinto was more than we could stand
The day the horsepower died
We were singin'
(CHORUS)
And in the streets the tires screamed
The Elephants roared and the Rats streamed
But not a piston was broken
The big boys had already spoken
And the three brands that I loved the best
Mopar, GM, Ford passed the test
They built the last big block fest
The day the displacement died.
And they were singing
(CHORUS)
Jim Sutherland
CLICK HERE to Like us on Facebook
CLICK HERE to Follow us on Twitter
CLICK HERE to Follow us on Pinterest
Please re-post this if you like this article.