Realtors have a well-used cliché: "Location. Location, Location".
This basic real estate tenet also applies to car shows and the message has been heard by the Edmonton Street Rod Association's (ESRA) annual show held in Alberta's provincial capital (Edmonton) at Rundle Park.
Rundle Park is located in Edmonton's picturesque river valley and is the perfect venue for a car show. MyStarCollectorCar gathered a significant number of excellent stories at the ESRA show. Spoiler alert: the show is not limited to street rods, although they are well-represented at this event.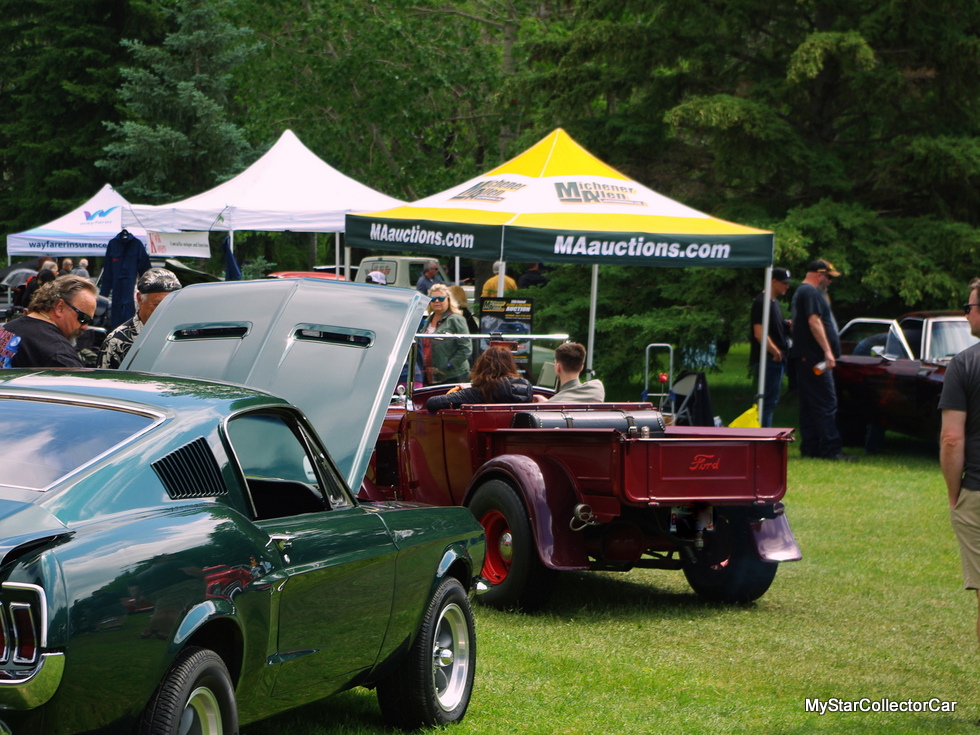 For example, a stock 1954 Ford Crestline two-door hardtop caught MyStarCollectorCar's attention in a big way-even before we found out this amazing car was a fully-loaded vehicle with every option available 65 years ago.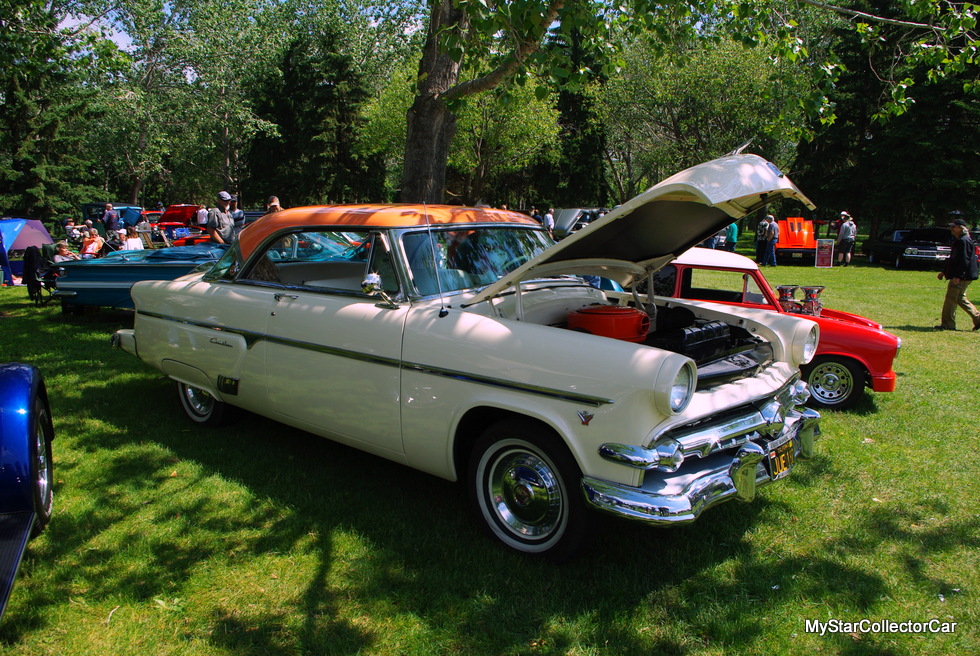 Look for its complete story in an upcoming MyStar feature.
A 1948 Hudson custom ride was also a scene-stealer at the ESRA show. This remarkable car required over 7000 hours from start to finish on this resto mod.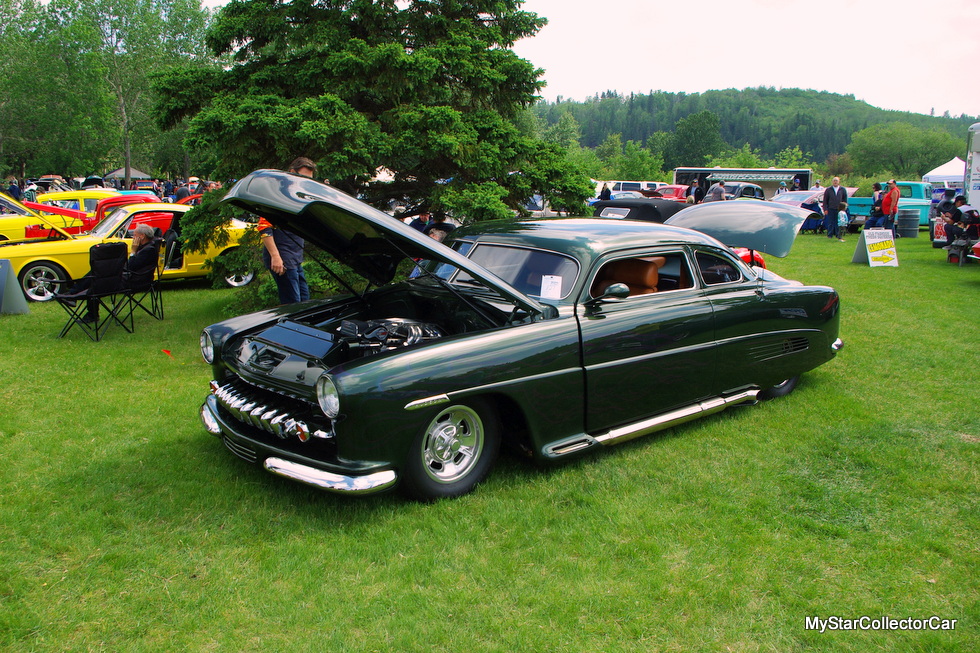 Find out how and why its proud owner took his Hudson to the highest level of customization in a future MyStarCollectorCar article.
The ESRA show also starred a 1968 Barracuda Formula S  340 fastback that fulfilled a childhood dream for its owner. The story about how his car dream came true will be the subject of a future MSCC piece about this magnificent Mopar.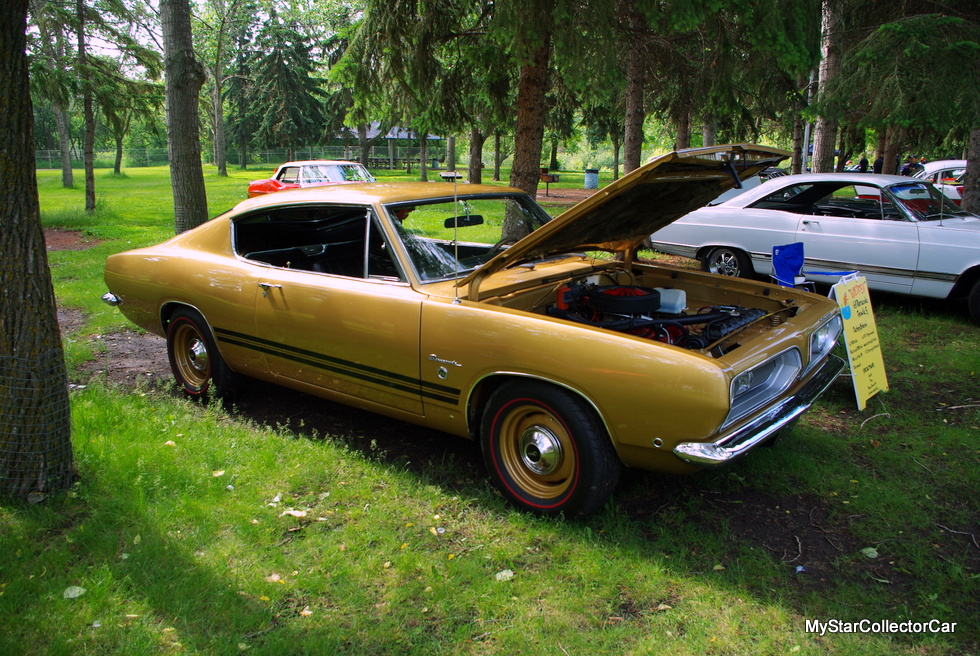 A 1975 Triumph Spitfire had a very unusual powertrain twist under its hood.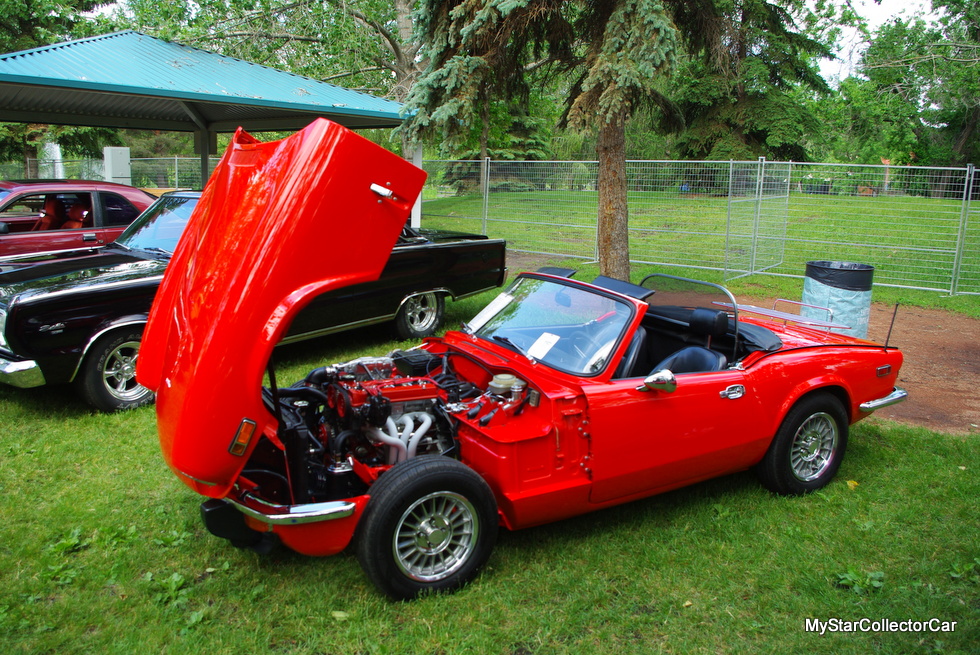 In fact, the engine transplant answered its owner's "What if?" question in a big way and MyStarCollectorCar will reveal all of the details in an upcoming MyStarCollectorCar article.
MyStarCollectorCar spotted a 1966 Plymouth Belvedere II four-door sedan at the ESRA show and connected with the owner to find out the story behind this car because it only has about 50,000 miles and is a very stock vehicle. The complete details will be revealed in a future MSCC story.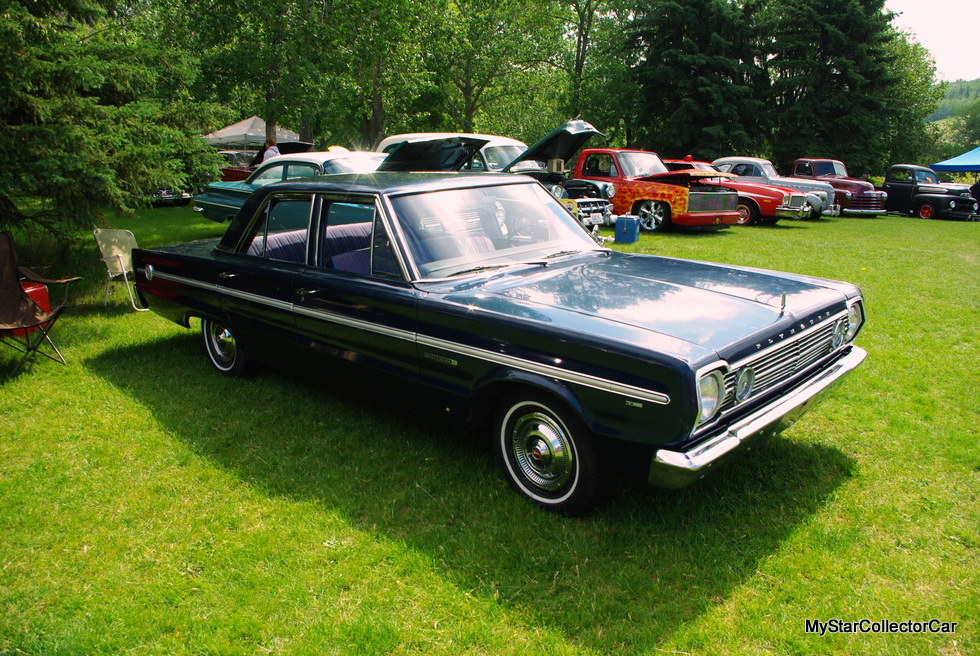 One half of a famous car guy brother duo in ESRA circles owned a radically customized 1950 Chevy COE that was a rock star at the show.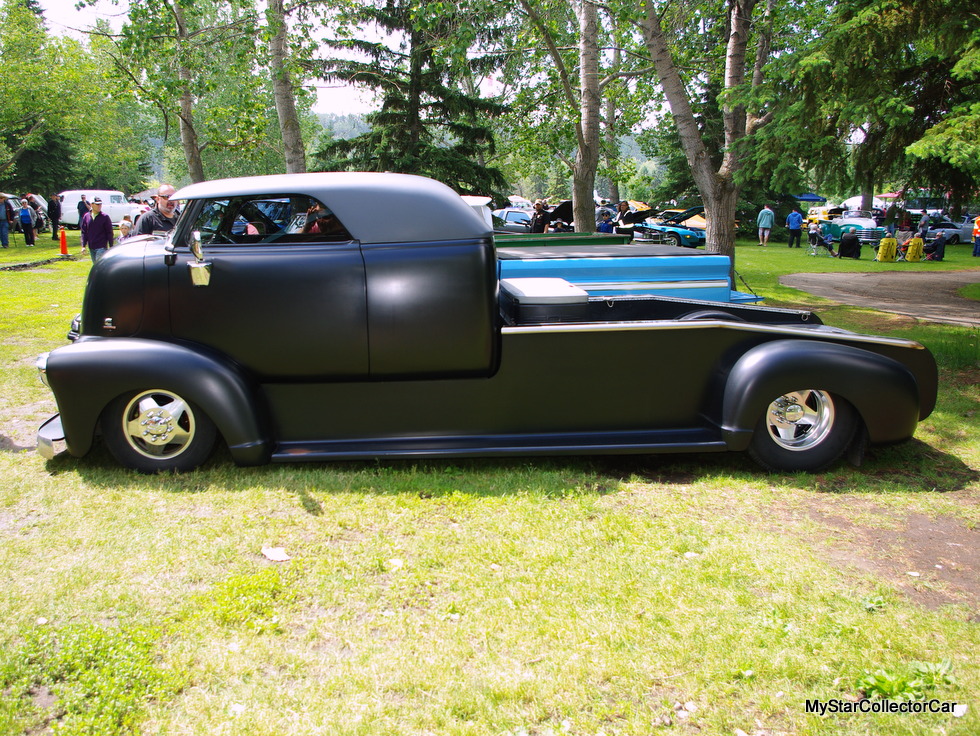 The other half of the equation was his brother's wild 1956 Ford COE that showcased his considerable skills as a heavy truck custom builder.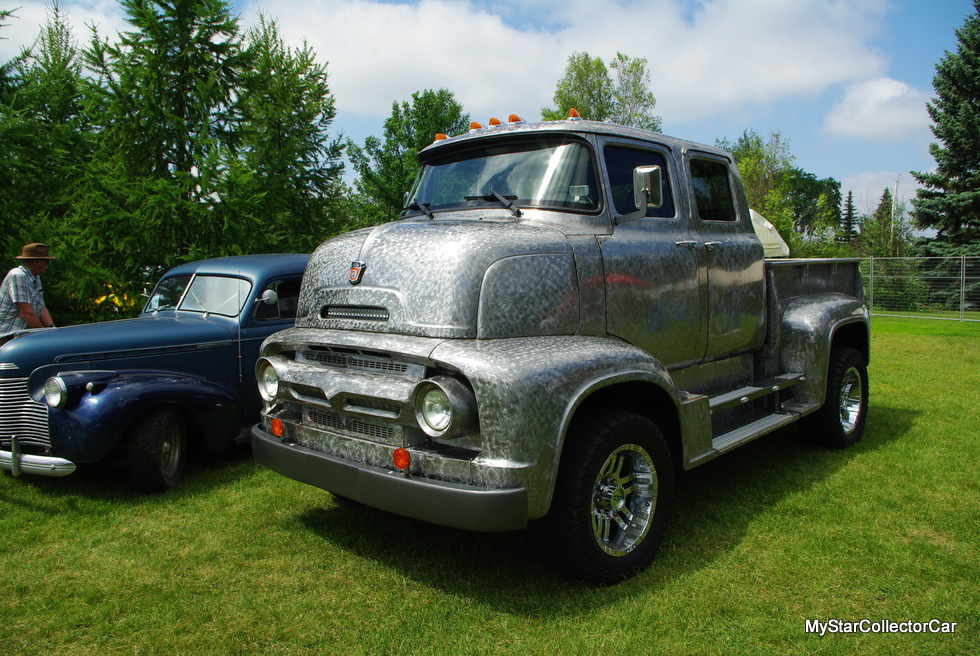 The brothers clearly shared a strong custom truck builder DNA link and MyStarCollectorCar hopes to connect with both of them for the complete details about the collective fraternal genius behind the two builds for a couple of future MyStarCollectorCar articles.
A 1964 Corvette Sting Ray was at the ESRA show and it demonstrated exactly why these iconic C-2 Vettes are still bold and beautiful cars.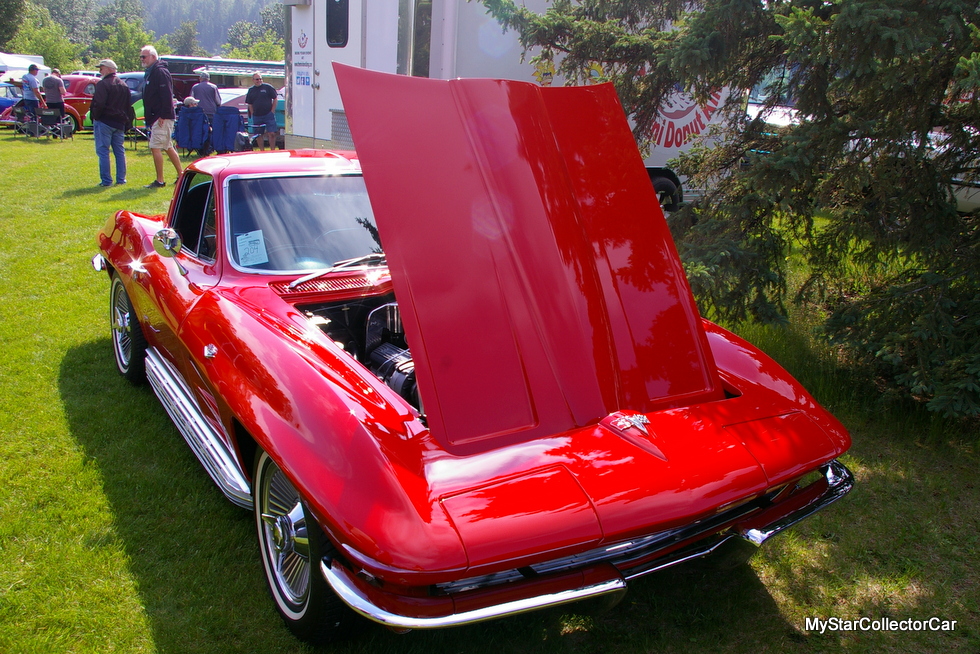 Its owner was able to fill in the blanks behind his '64 Sting Ray and gave MyStarCollectorCar enough details to construct a great future story behind his Vette.
A 1968 Pontiac Parisienne 2+2 convertible was also a big attraction at the ESRA show. The Parisienne name should be familiar to Canadian readers because this Poncho was only built in Canada in '68.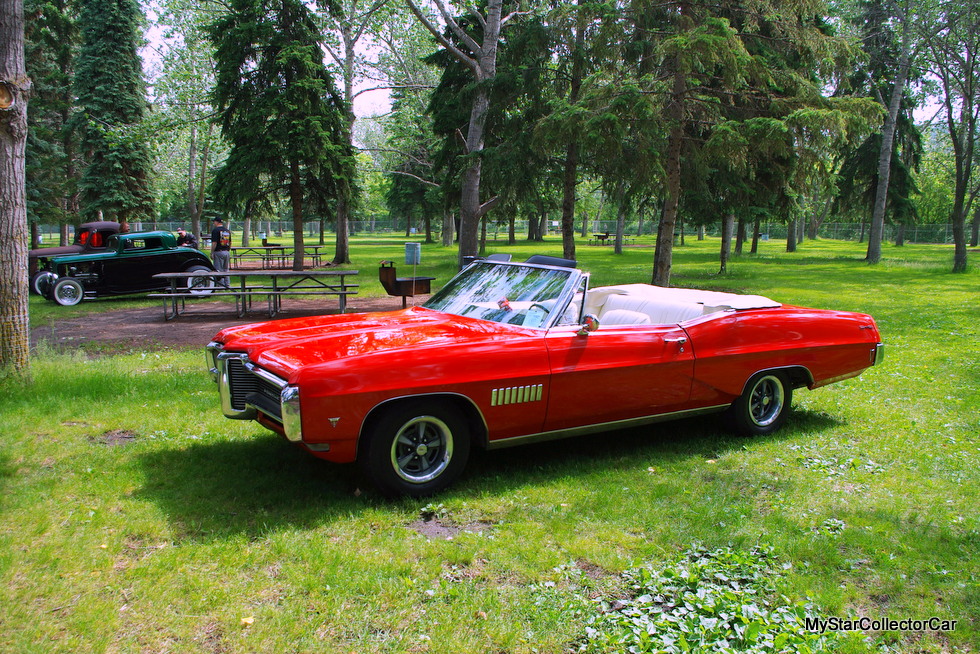 Read all about it in a future MSCC feature.
 A 1970 Dodge D-100 ½ ton pickup pulled into the ESRA event and was driven by a young owner. He is a second generation car guy who was heavily influenced by his car guy father when it came to vintage vehicles.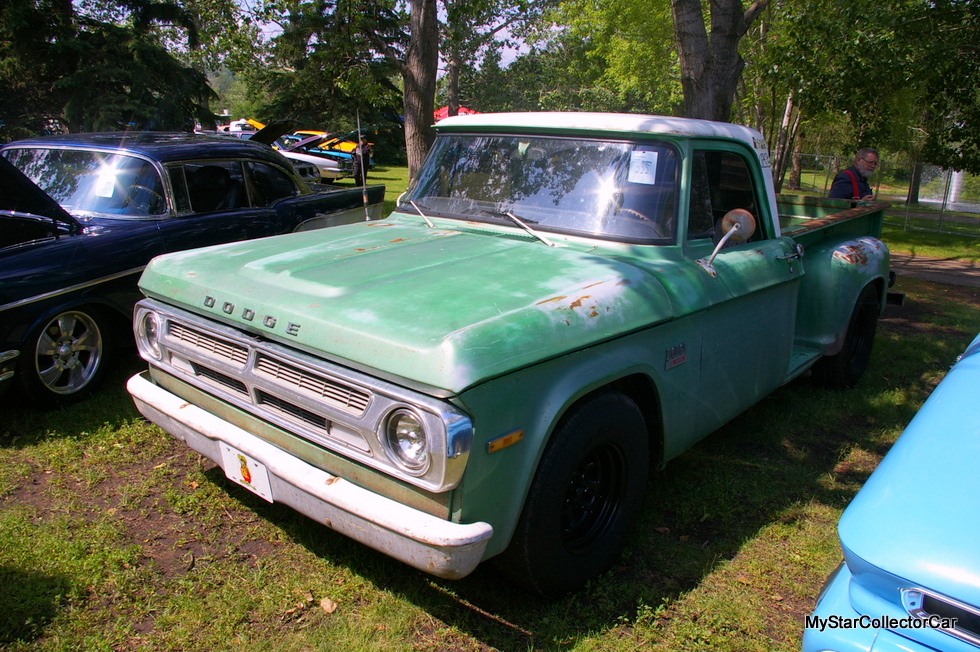 Both father and son are also heavy duty mechanics who were able to use their sizable skills on the Dodge truck project. The story behind the ongoing build will be the subject of a future MyStarCollectorCar article.
Last, but most certainly not least, on MyStarCollectorCar's list was a 1958 Triumph TR3. The TR3 required a great deal of time and effort to bring to its high level of restoration and most of the work was done by its owner, even though he is not a tradesman in any of the relevant fields that ranged from mechanical to wood work in the entire process.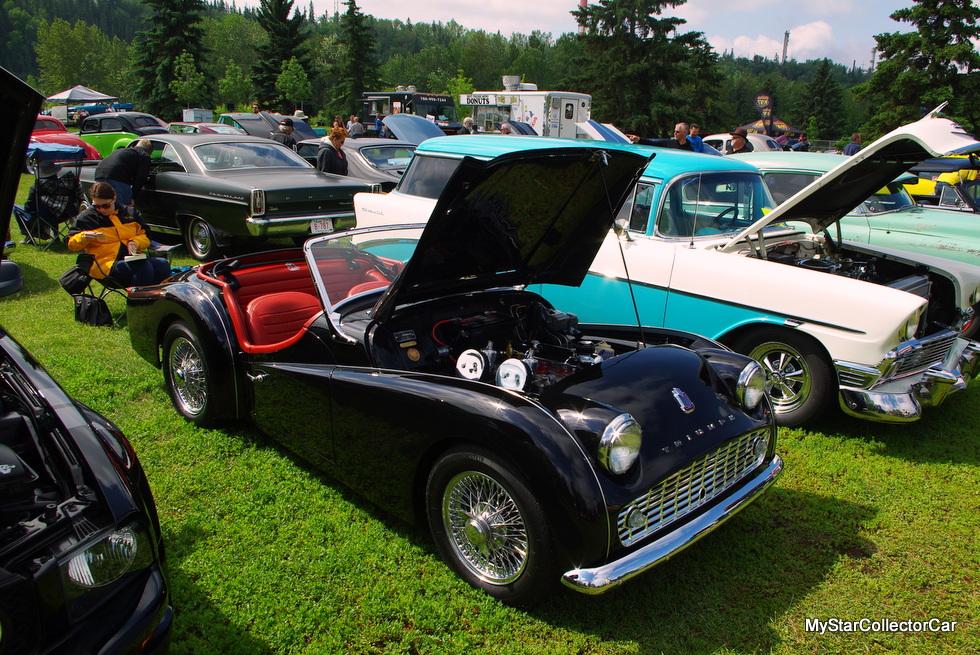 Look for the complete story behind his classic British sports car project in a future MyStar feature.
There were many reasons to attend the annual ESRA show and location was only one of them because there are so many good four-wheeled reasons to be at their show. 
BY: Jim Sutherland
Jim Sutherland is a veteran automotive writer whose work has been published by many major print and online publications. The list includes Calgary Herald, The Truth About Cars, Red Deer Advocate, RPM Magazine, Edmonton Journal, Montreal Gazette, Windsor Star, Vancouver Province, and Post Media Wheels Section.