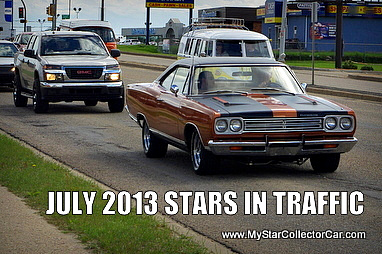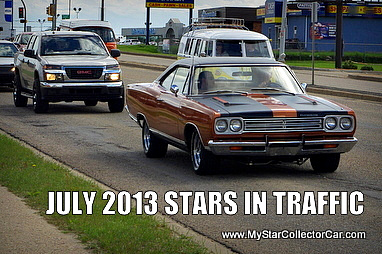 People over inflate their cool factor. Many of us think we're Steve McQueen cool when in reality, we're Barney Rubble cool.
That's not really our fault because nature (more specifically DNA) is a cruel mistress so our inner geek gene is far more dominant than our inner cool gene.
That quirk in nature changes when we drive old iron like these Stars in Traffic. You can be lethally boring but climb behind any of these old rides and you suddenly become interesting.
We like to call it Bill Gates syndrome and you don't have to own a 50 billion dollar computer company to get the same effect.
Just drive old iron…
FOR A LOOK AT PAST MSCC STARS IN TRAFFIC PLEASE FOLLOW THIS LINK.