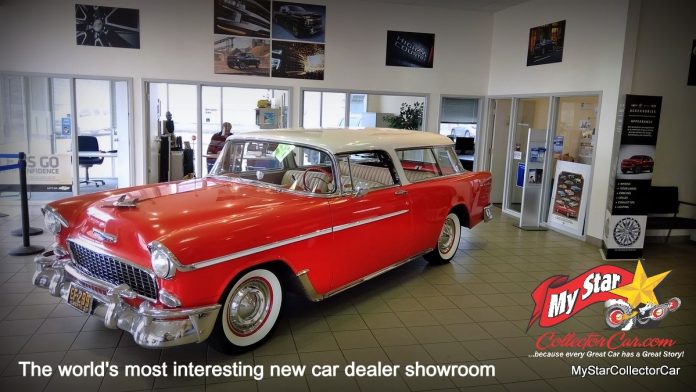 The past few years have been marred by many issues that are firmly rooted in a chaotic political and economic climate.
One of the shortage issues has occurred at car dealerships this past year because they have been forced to deal with a supply problem at times. A very creative approach to the problem was undertaken by Dave Weidner when he replaced his 2022 showroom vehicles with a trio of famous General Motors products that were built many years ago during a bygone automotive era.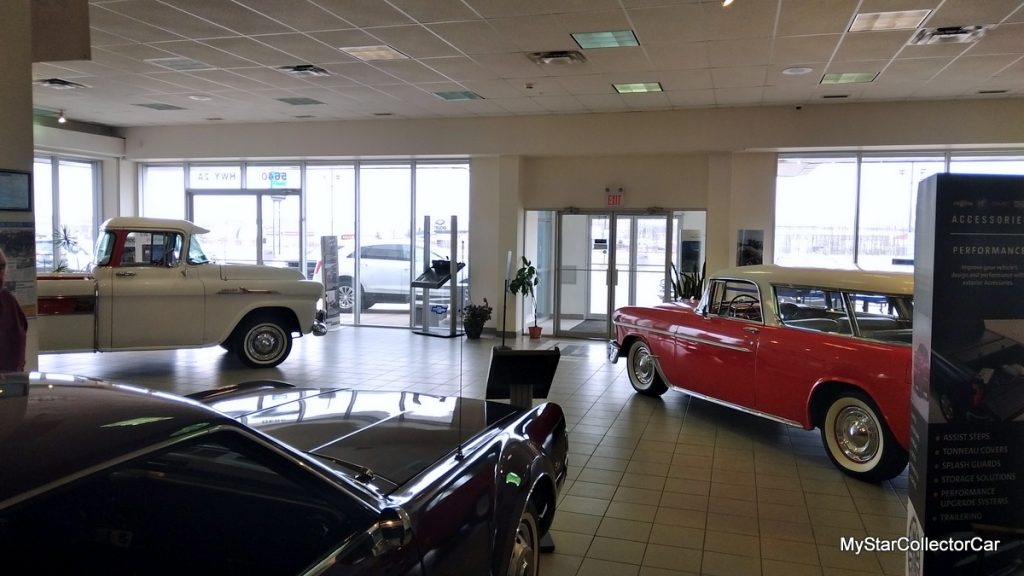 None of the three vintage GM vehicles in the showroom are for sale, but they have become a major conversation piece for the staff and customers at Weidner Motors in Lacombe, Alberta, a small city in the heartland of western Canada.
Dave Weidner is a dyed-in-the-wool car guy who has invested both time and money into the hobby. Dave and his brother Robert have owned them, worked on them, and raced them at various times in their lives.
The Weidner brothers were heavily influenced by their father Lou, a man who carved his own niche in the automotive world as a pioneer in Alberta's open wheel racing circuit and the family dealership. In fact, their dad's most famous race car still has a place of honor in the Weidner family because of Lou Weidner's impact on his sons regarding the car hobby.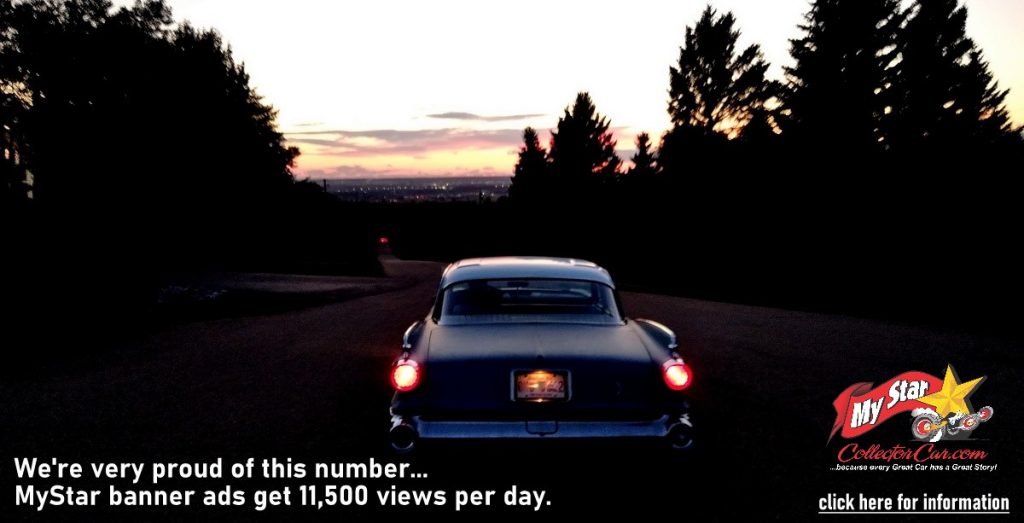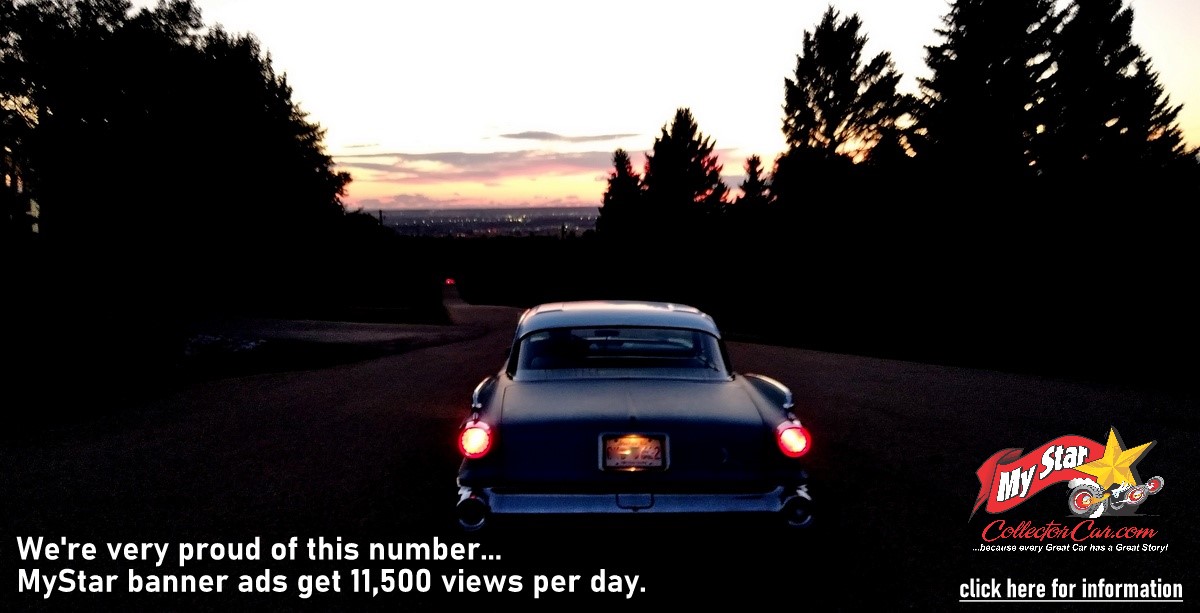 The trio of Weidner Motors showroom display vehicles include a 1966 Oldsmobile Toronado that was originally sold by the dealership and later used as a trade-in by its former owner. Lou Weidner loved the car and was very happy to get it back as a trade-in because of its unique features such as front-wheel-drive and a stylish design.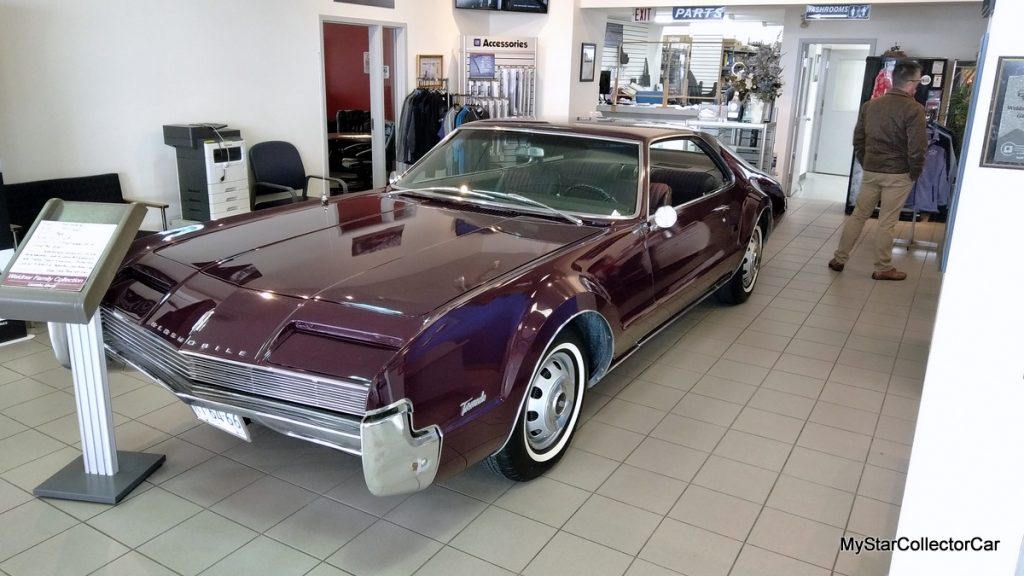 The '66 Toronado has remained in the Weidner family ever since it came back to the dealership and is now a guest star in the showroom.
Another unique guest star in the Weidner Motors showroom is a 1955 Chevy Nomad station wagon that fulfilled Dave's long-held desire to own one when he bought the car at an auction during the early 1980s. Dave was the high bidder on a vintage Caddy when the Nomad hit the selling block and was maxed-out on extra cash that day until his father Lou intervened and bought the Cadillac, thus freeing up Dave's cash to buy the Nomad.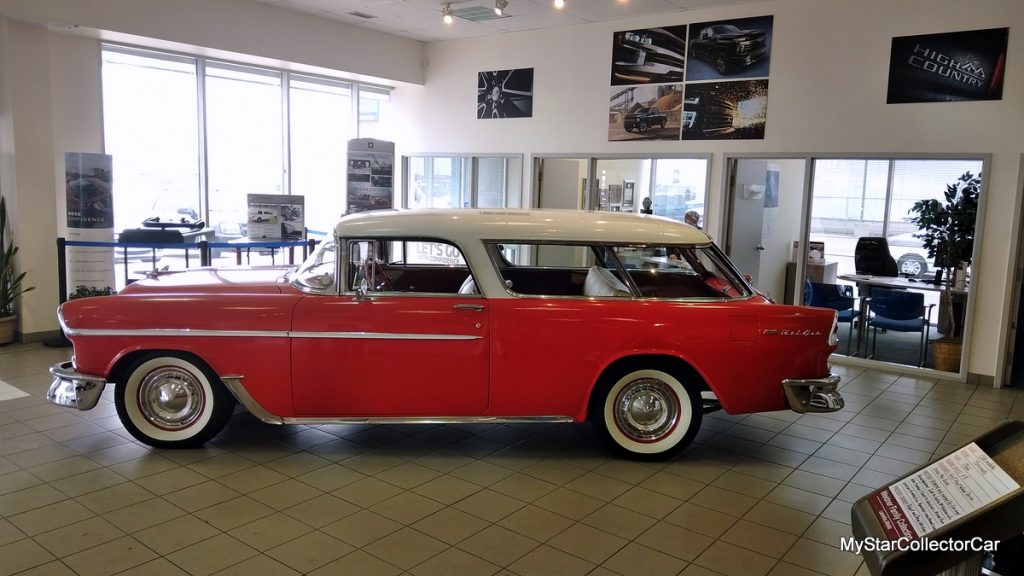 The Weidner family's father/son connection with the Nomad is strong, while its unique appeal as a special model two-door Chevy wagon makes the car another not-for-sale vehicle in the Weidner Motors showroom.
Last, but most certainly not least, is a 1958 Chevy Cameo, a vintage pickup truck with a striking body style that blends a car and truck in terms of design. Dave was always a huge fan of Chevy's Cameo truck models and seized an opportunity to purchase his unusual pickup at another auction 21 years ago.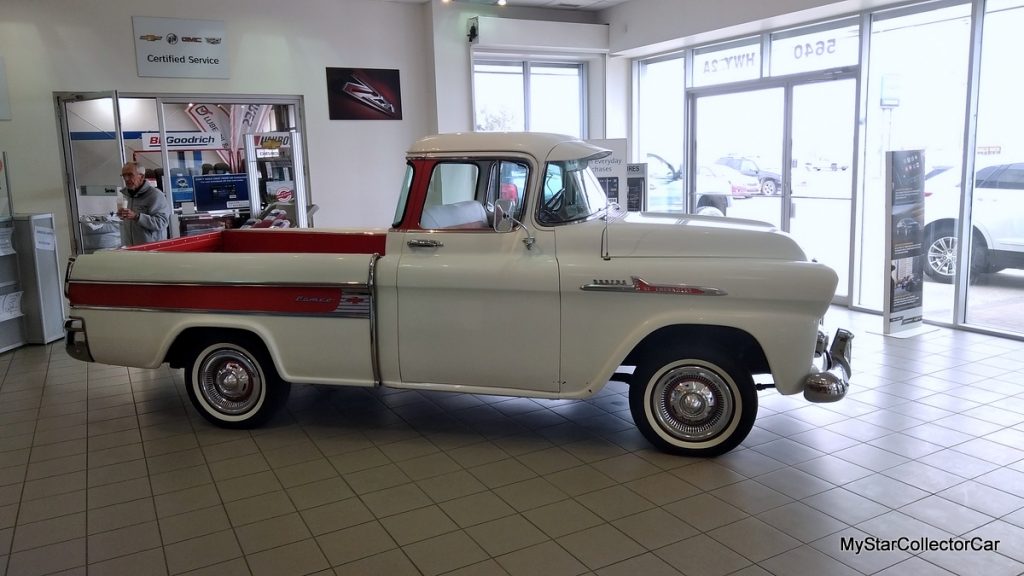 The '58 Chevy truck was used by its previous owner for a cross-Canada caravan of vintage vehicles in 2000 that began in 1967 (Canada's 100th anniversary as a country) and typically takes place every 10 years. However, the 10-year time frame was eventually compressed into a shorter span so participants could host a 50th anniversary trip in 2017 during Canada's 150th anniversary as a country.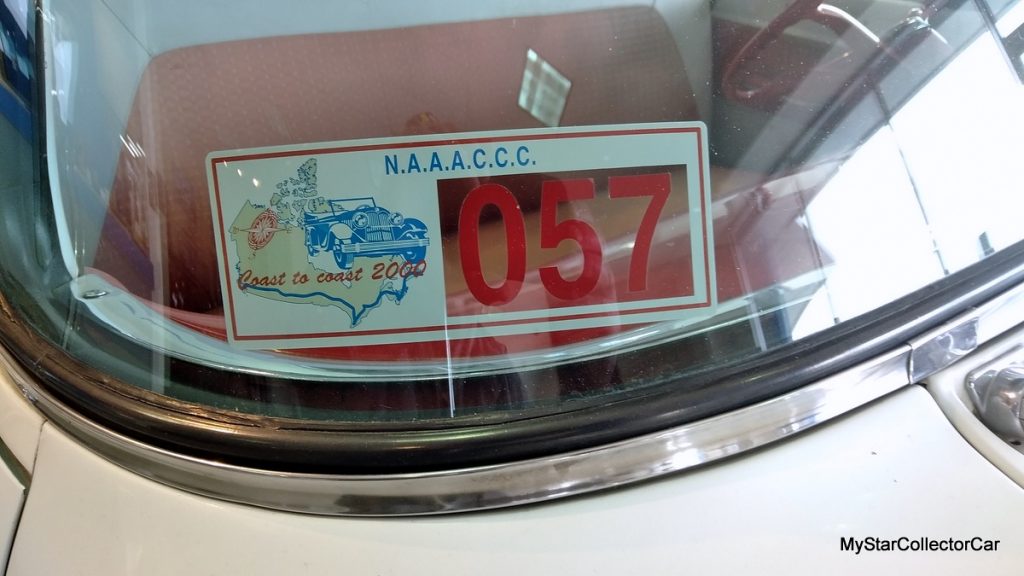 The '58 Cameo provided trouble-free transportation across Canada for the previous owner and has proven to be a solid performer for Dave since 2001. He has even hauled Lou's famous race car on a trailer behind the Cameo since the pickup also has a towing package.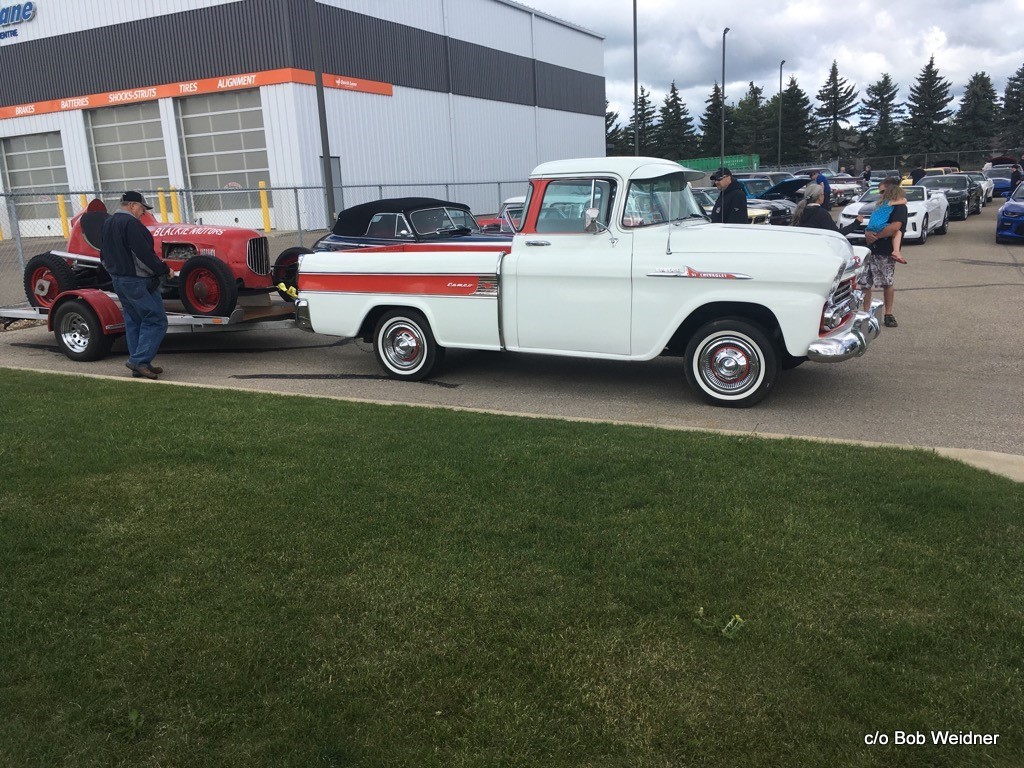 BY: Jim Sutherland
Jim Sutherland is a veteran automotive writer whose work has been published by many major print and online publications. The list includes Calgary Herald, The Truth About Cars, Red Deer Advocate, RPM Magazine, Edmonton Journal, Montreal Gazette, Windsor Star, Vancouver Province, and Post Media Wheels Section.