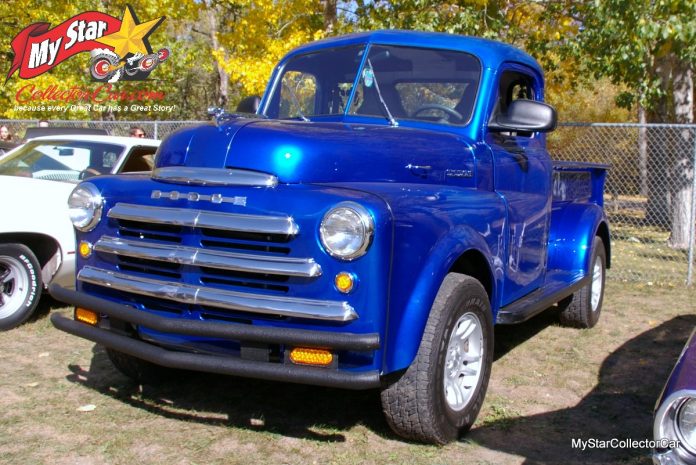 Kevin DaCosta is very familiar with his customized 1949 Dodge truck because it used to be a work truck when he was a kid on the family farm.
His dad put side boards on the old pickup so it could carry more product in its bed, but eventually it was retired from active service in 1972. Kevin was just a kid, but he learned how to use a manual transmission in the '49 Dodge truck, a lesson taught to many farm kids during an era when most farm trucks did not have automatic transmissions.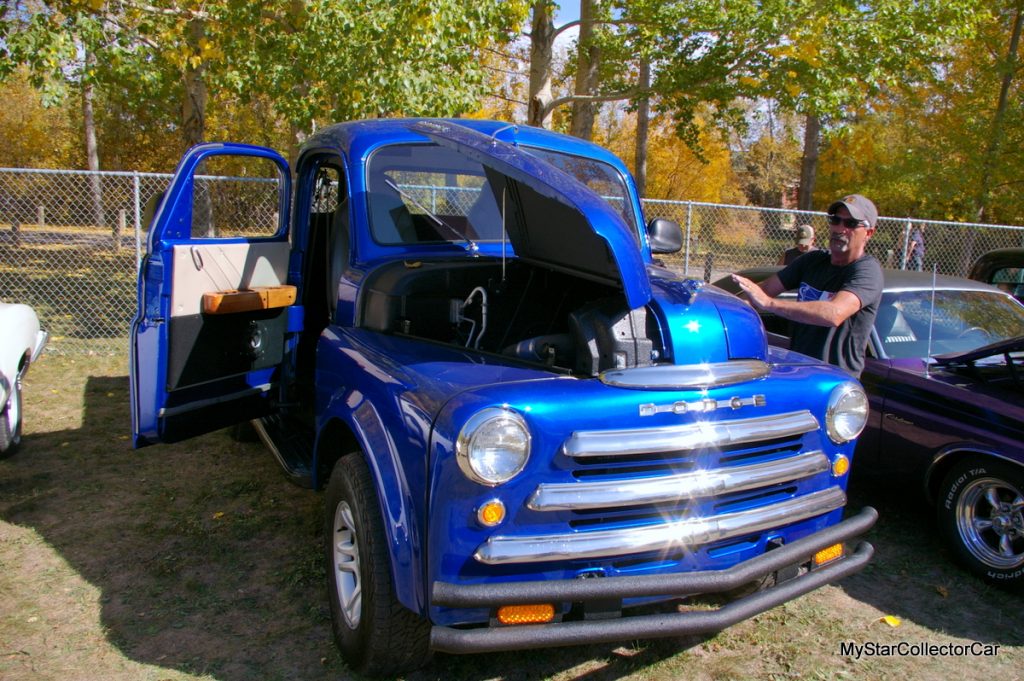 The truck may have been retired from the road, but Kevin's father was attached to it and kept the old Dodge until he passed away and Kevin became its new owner.
Kevin is a certified carpenter who specializes in home renovations and one of his customers was a certified body man who was willing to exchange services with Kevin. The result was a hands-on approach to Kevin's resto mod project, one that involved Kevin in the process.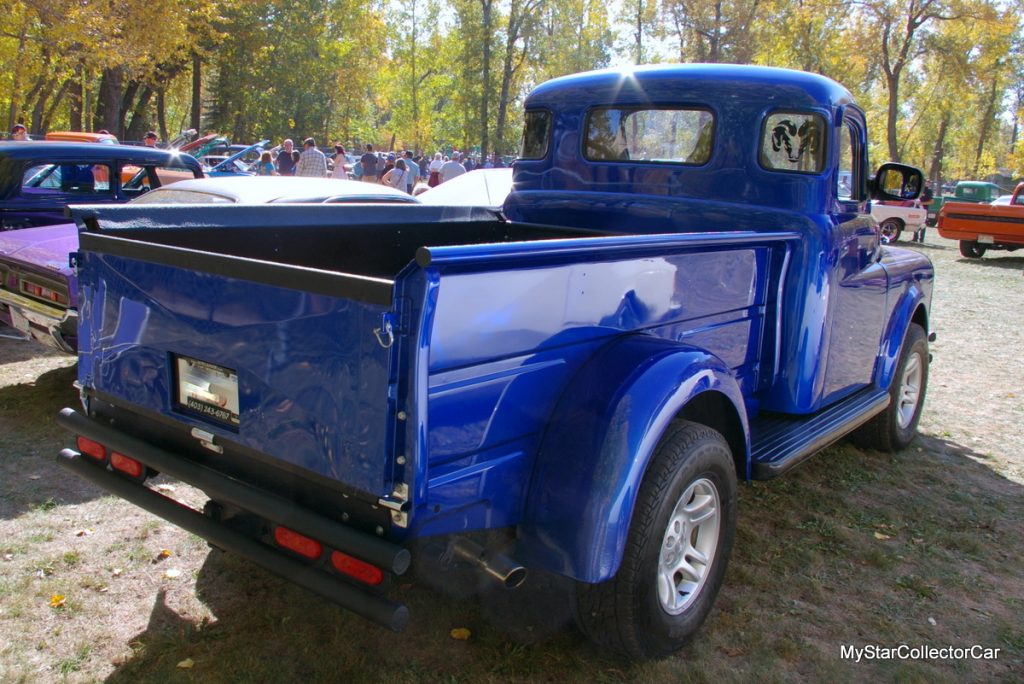 Kevin bought a 2004 Dodge Durango SLT write-off that had an intact frame and powertrain. He wanted to transplant the 1949 Dodge pickup's body onto the 2004 Dodge Durango frame as part of his overall resto mod plan.
The process was less painful than one could imagine because the 1949 Dodge cab body aligned with the front support points on the 2004 Durango frame. It was an incredible stroke of luck that even surprised the veteran body man/mentor involved with the project.

Kevin wanted to "suicide"(open at the front side instead of the rear side) the '49 Dodge truck doors, a custom process that required fabricated full length door support hinges that were built specifically for the task.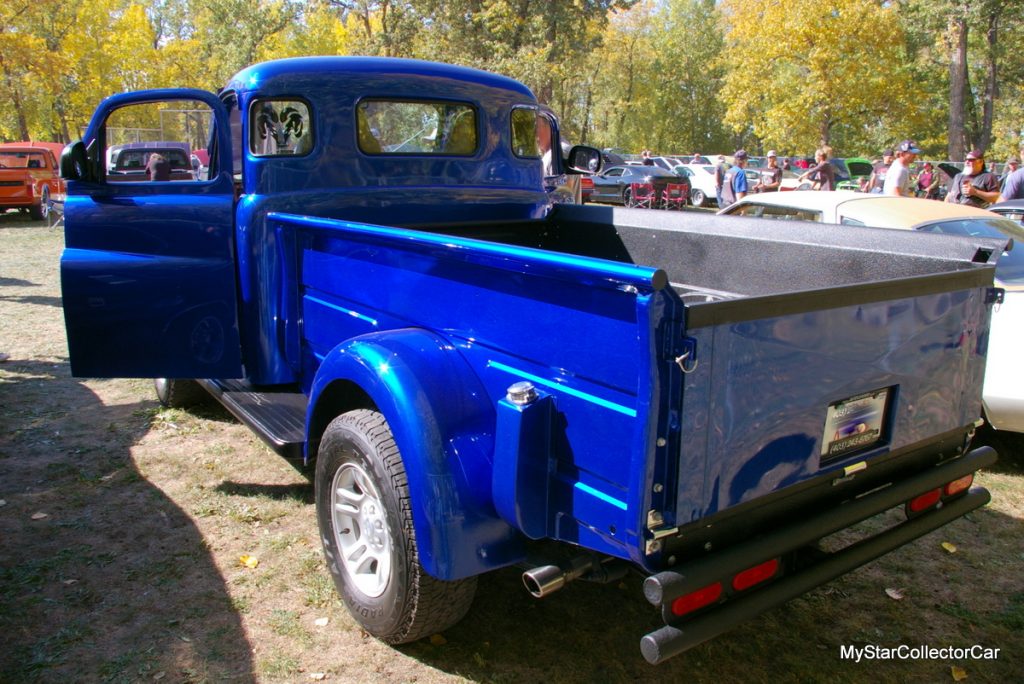 The custom doors also required a little splicing to ensure Kevin could use the 2004 Durango's entire wiring system in his '49 Dodge truck, but he encountered no serious complications during the procedure.
Now Kevin has a very cool custom 1949 Dodge truck that thinks it is a high end 2004 Dodge Durango SLT because he was able to use every component of the newer donor truck. His '49 Dodge now has heated/power seats, power disc brakes, heated mirrors, all-wheel drive, pulse wipers, overdrive automatic transmission, power steering and cruise control, all courtesy the 2004 Durango donor.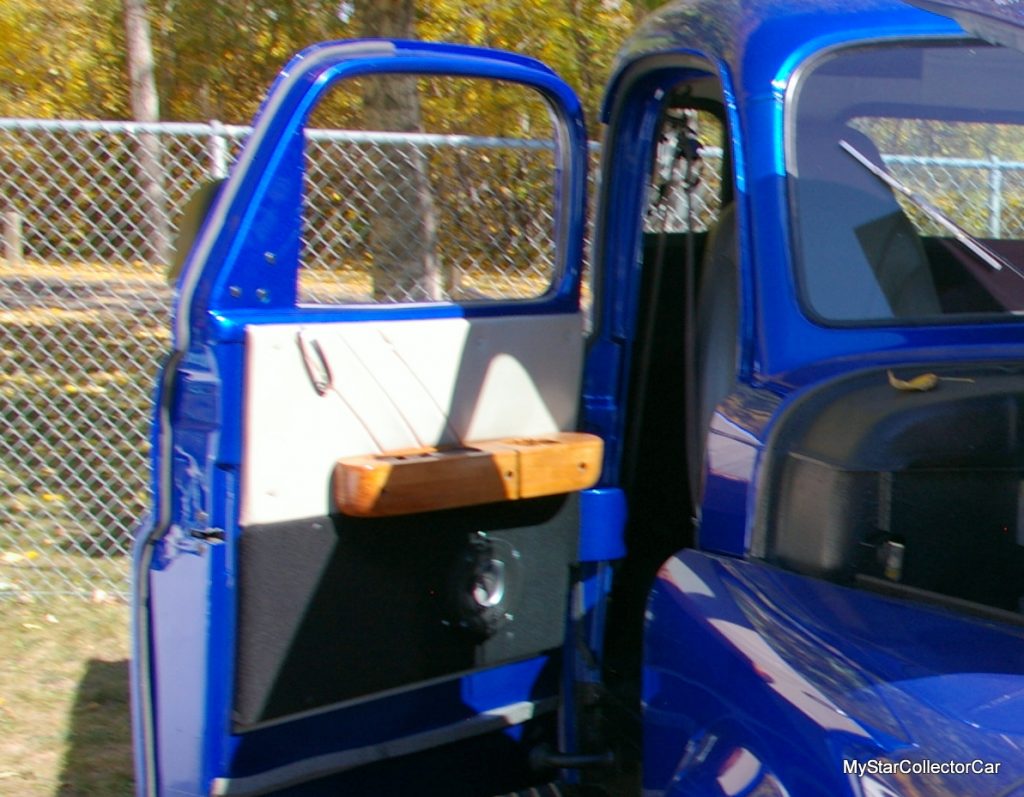 Other custom body touches include fabricated front and rear bumpers, custom tailgate, shaved door handles and a re-positioned gas tank outside the cab. Kevin even used the Durango's vanity mirror-equipped sun visors in his project, along with the Durango's factory wheels because they had a Dodge symbol in their center.
A Dodge resto mod with Dodge power was important to Kevin because he is a dyed-in-the-wool Mopar man, but even he was surprised when the Durango's V-8 fit under the hood and still had room for the '49 Dodge's inner fenders.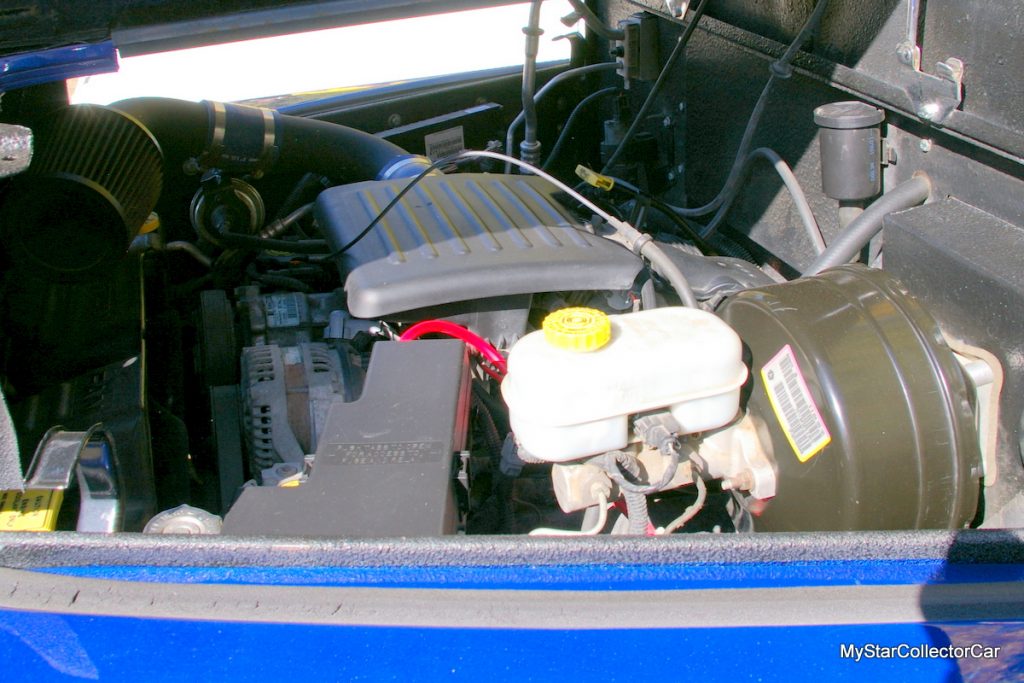 The entire project used up all Kevin's spare time for three years until it was finally inspected and deemed ready for the road. Kevin and his bride celebrated by taking a nine-hour road trip through the Rocky Mountains to hit a car show the very next day.
The 1949 Dodge has been on many trips since its maiden voyage and Kevin has enjoyed every minute of them.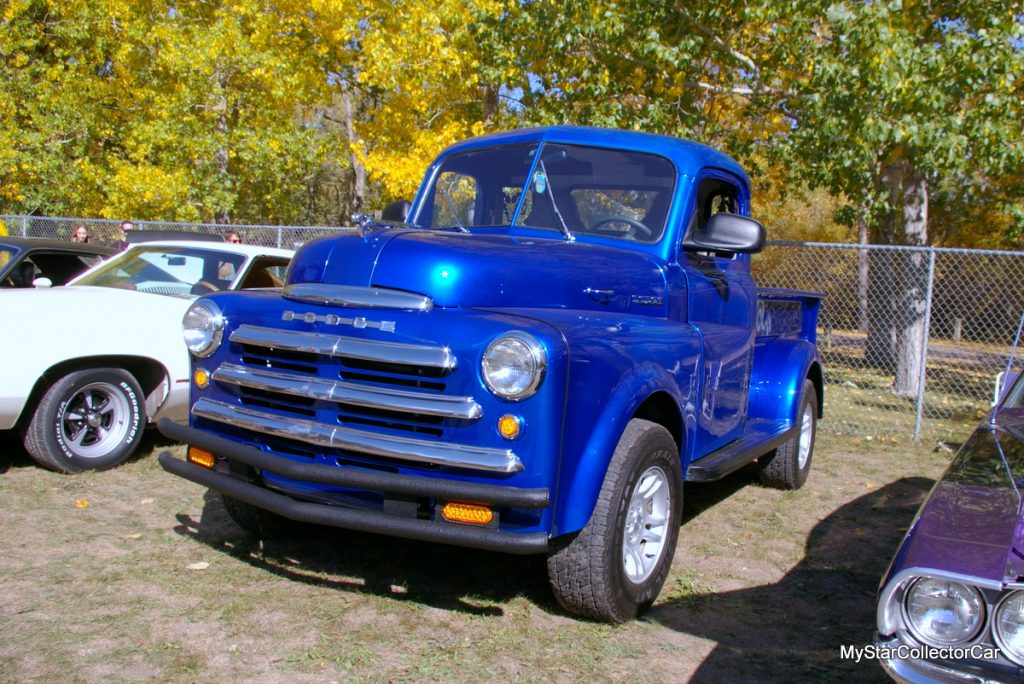 BY: Jim Sutherland
Jim Sutherland is a veteran automotive writer whose work has been published by many major print and online publications. The list includes Calgary Herald, The Truth About Cars, Red Deer Advocate, RPM Magazine, Edmonton Journal, Montreal Gazette, Windsor Star, Vancouver Province, and Post Media Wheels Section.