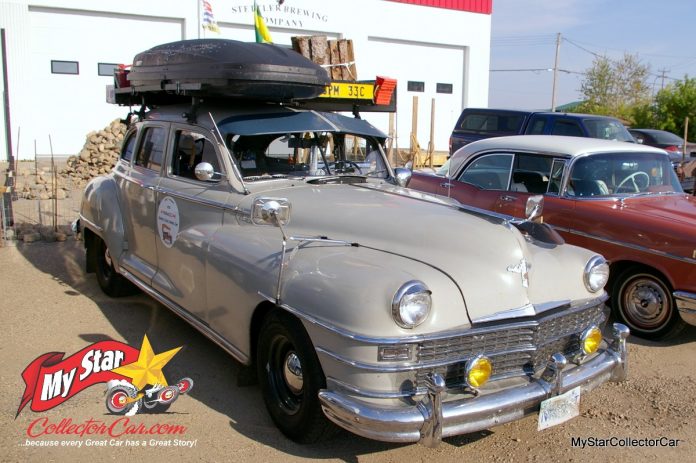 The 1948 Chrysler New Yorker was a solid performer 74 years ago, but few of these luxury Mopars from a bygone era still exist in 2022-and even fewer are the choice of transportation for long road trips.
Dudley Jacobsen is the proud owner of a 1948 Chrysler New Yorker, even though his car is much older than him.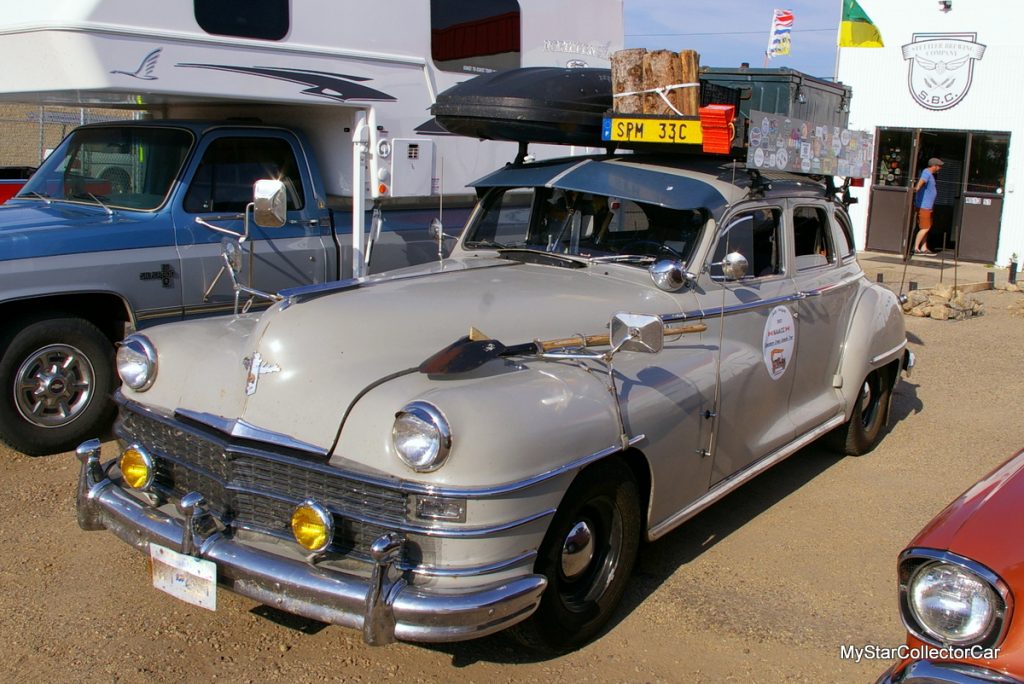 For example, Dudley and his family hit the road in early 2020 headed for Guatemala in the '48 New Yorker-with a trailer in tow behind the car. Unfortunately, Covid hysteria shut down the world in a big way and Dudley was stranded in New Mexico with a tough decision for him and his family because the US-Canadian border was about to close.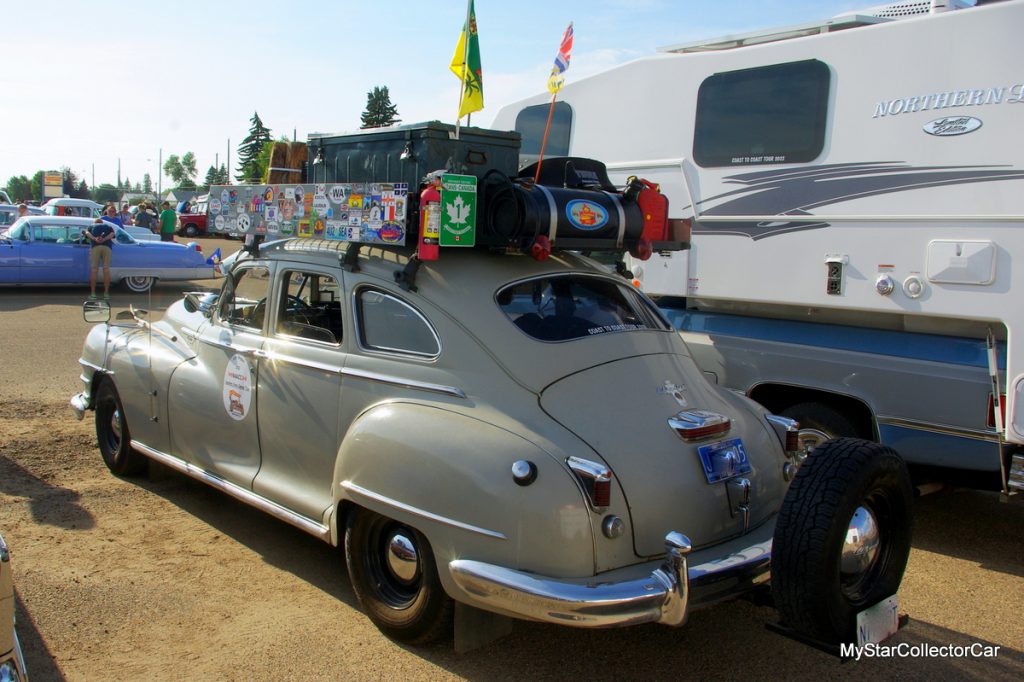 Dudley had to leave the trailer behind and head back to Canada in a hurry with his family in the New Yorker.
Plenty of water has gone under the bridge since the Jacobsen family was forced to cut their extended road trip short in 2020, but Dudley discovered the Coasters cross-Canada tour was a go for 2022 and signed up for the long cruise from the Maritimes to the West Coast. The Coasters would be a journey from the Atlantic Ocean to the Pacific Ocean and the Jacobsen family would be a part of it.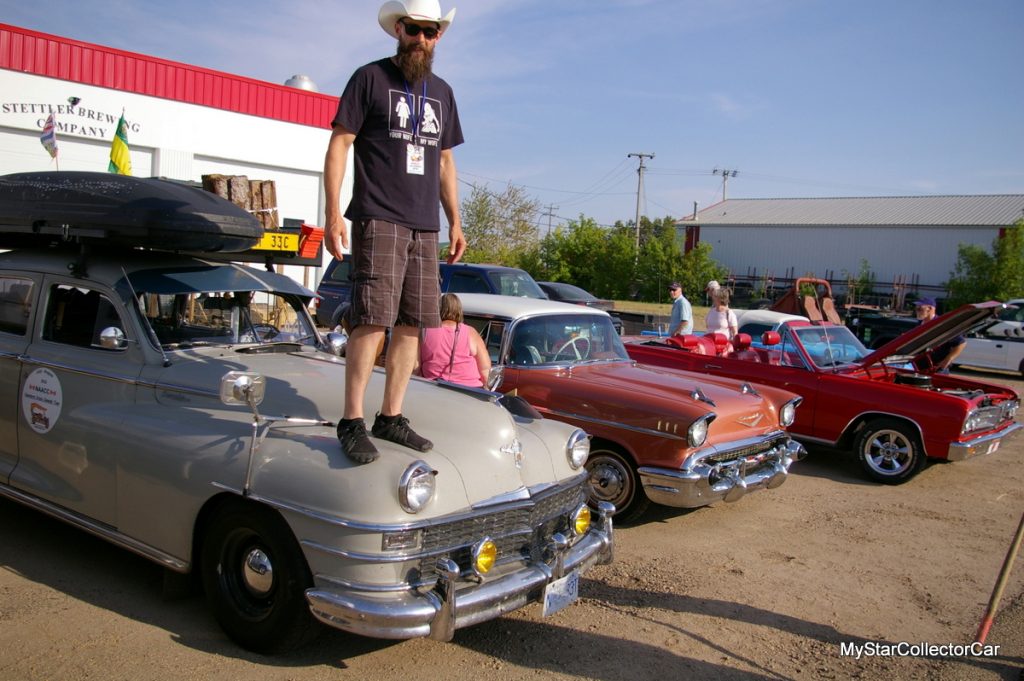 Bear in mind their 1948 Chrysler New Yorker still has its original flathead inline 8-cylinder engine connected to its factory transmission. Both have been sturdy performers on the road for Dudley.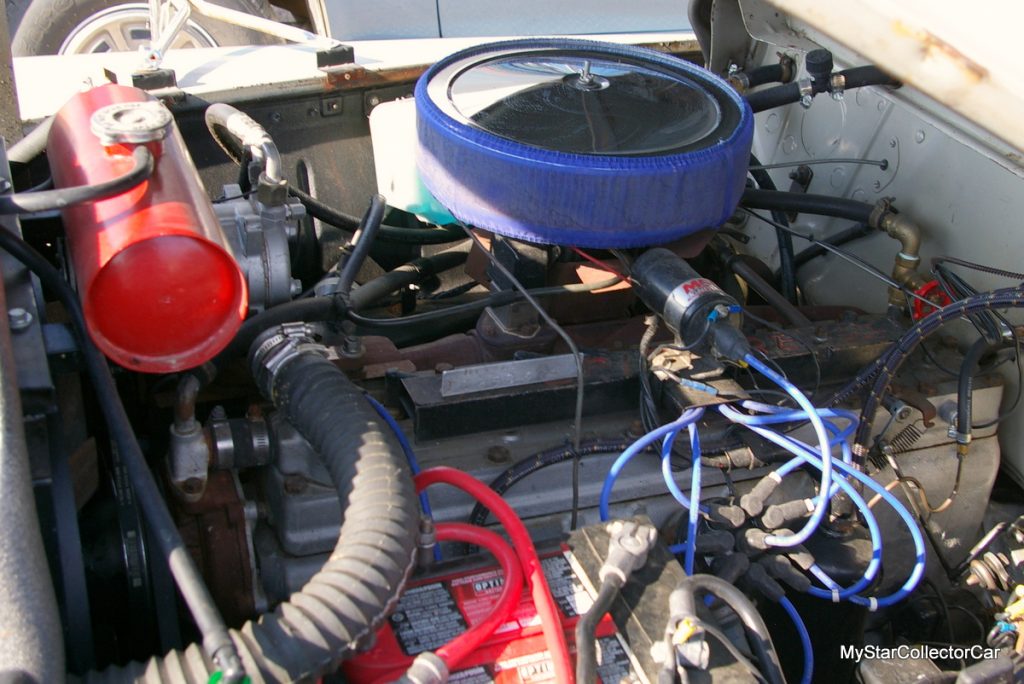 Dudley made a few modifications to his vintage New Yorker to make it more efficient for long trips, including two separate electrical systems, one 6-volt for the New Yorker's original functions, and one 12-volt via a convertor for the car's modern components.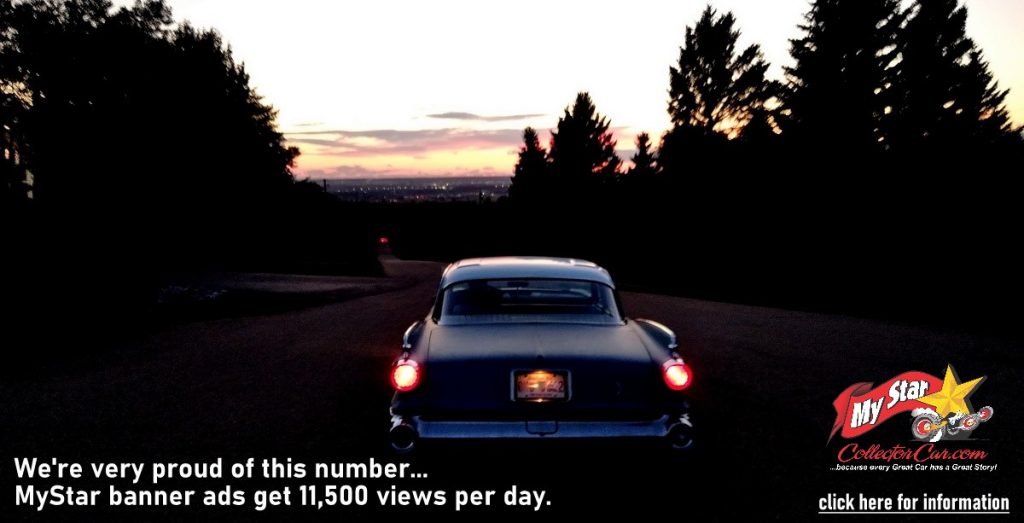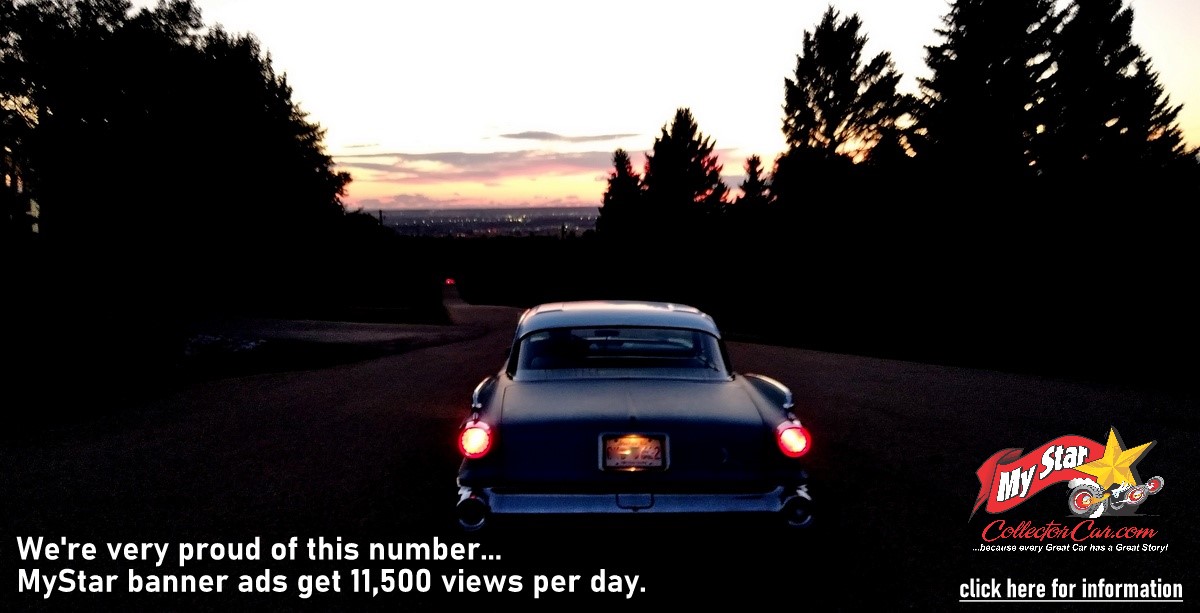 His New Yorker has two 6-volt batteries that deliver extra cranking power and can handle the duties with ease, according to Dudley.
Other add-ons include a custom console with electrical plug-ins for cell phone recharging and an aftermarket air conditioning system for added passenger comfort on warm days.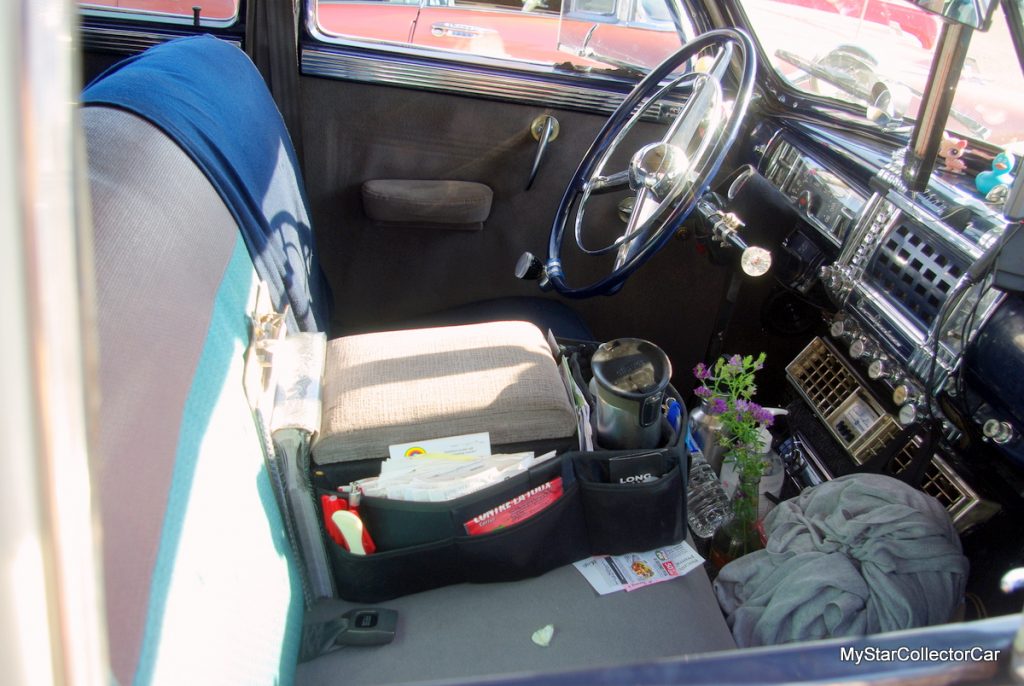 The 1948 Chrysler New Yorker had a center brake light, but Dudley's rear spare tire hid it, so he mounted two brake lights higher on the car that can be seen by drivers behind the car when he hits the binders.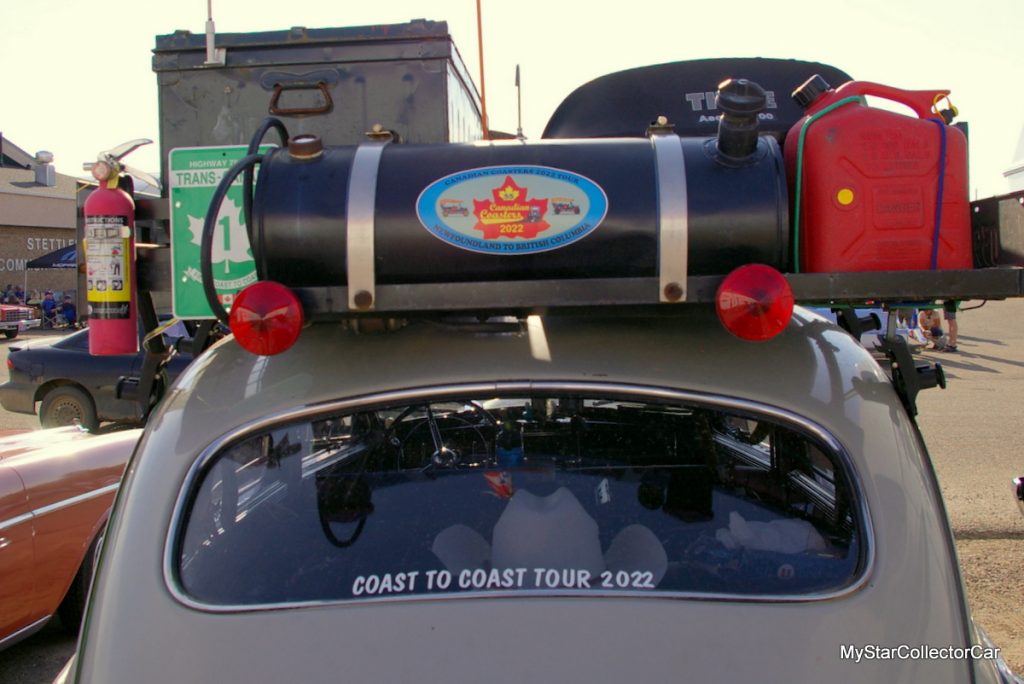 Dudley also added a roof rack because he needed the extra space for long trips. The rack has plenty of destination stickers on it–all of them earned by his family's extended road trips in the New Yorker.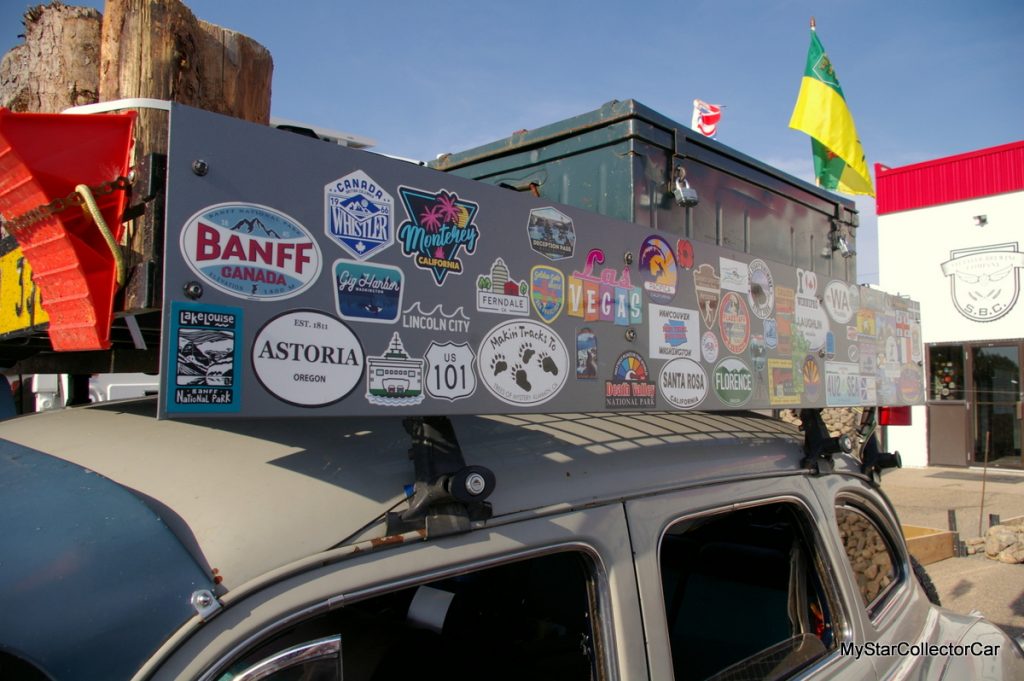 The 1948 New Yorker now has a dedicated oil cooler for the engine that keeps the oil thicker under load, plus it has front wheel disc brakes to help the big car slow down in a hurry.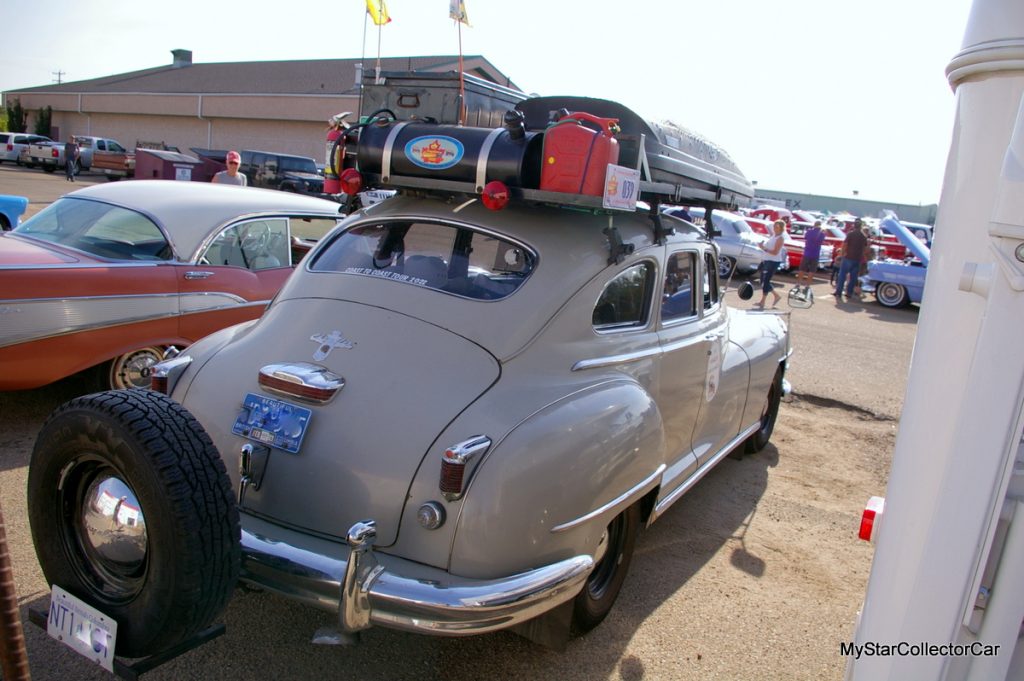 New age gas has too much ethanol and can be murder on a 74-year-old engine, particularly on hot days when the alcohol evaporates very quickly and produces vapor lock problems. Consequently, Dudley will lift the hood on his car during stops to help cool off the engine and minimize the vapor lock issue.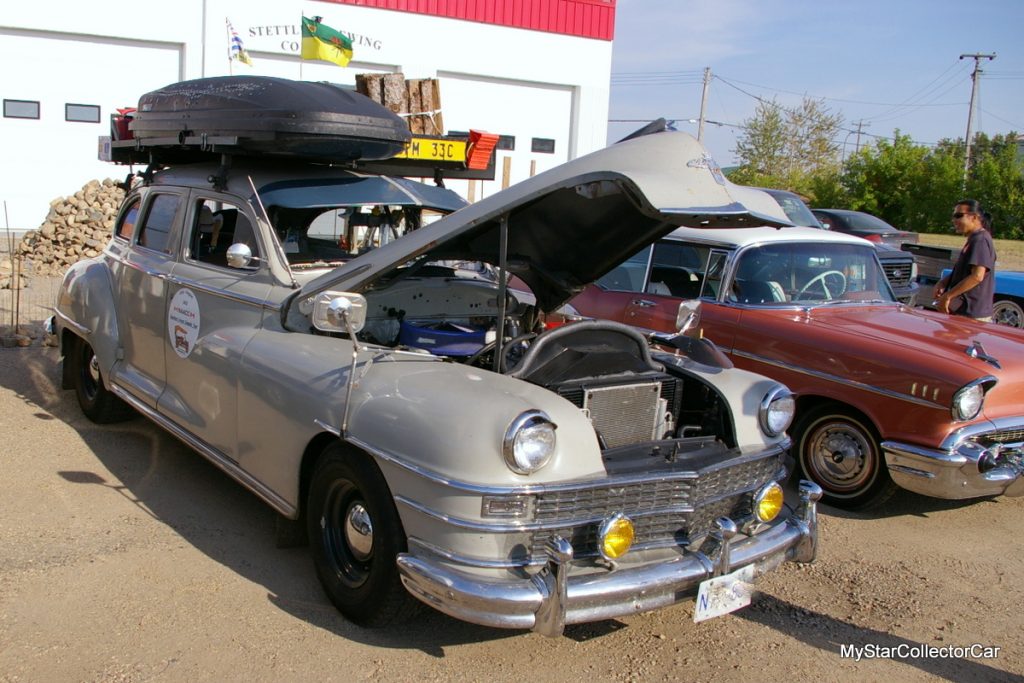 He has also learned not to push his New Yorker too hard on the road because it performs best at about 50 mph (80-85 km/h) and is not noisy on secondary highways at that pace.
BY: Jim Sutherland
Jim Sutherland is a veteran automotive writer whose work has been published by many major print and online publications. The list includes Calgary Herald, The Truth About Cars, Red Deer Advocate, RPM Magazine, Edmonton Journal, Montreal Gazette, Windsor Star, Vancouver Province, and Post Media Wheels Section.