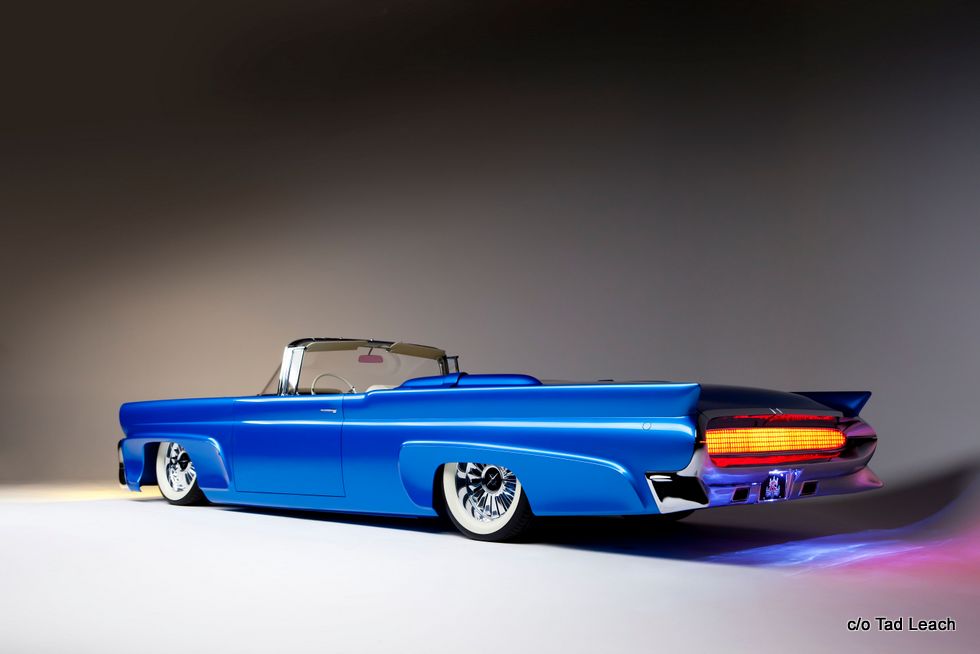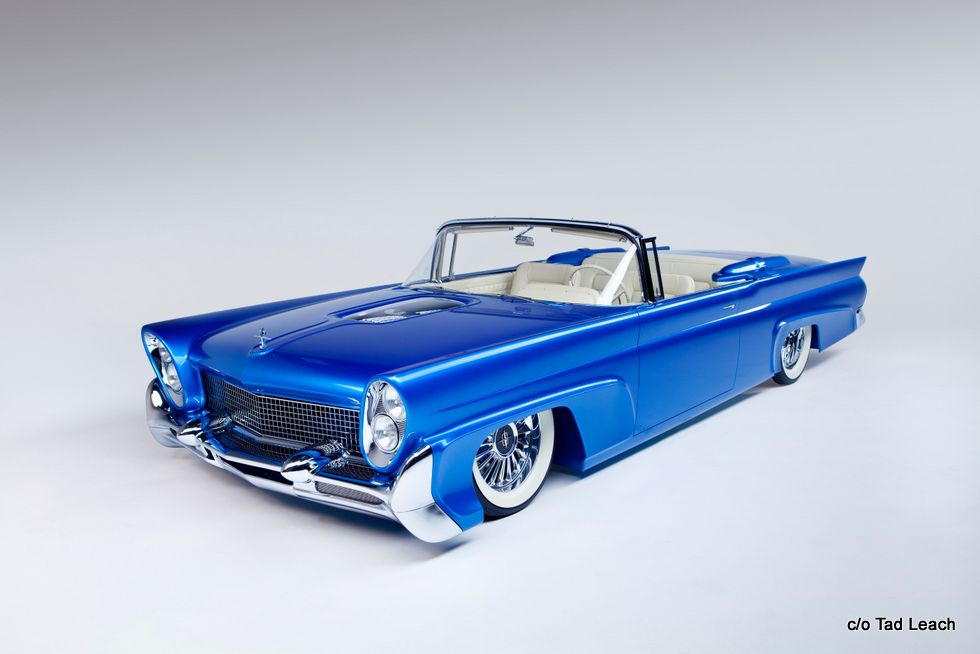 A 1958 Lincoln Continental MK III convertible is a highly unusual car in stock form.
The car reflected everything that was large-and-in-charge about this Ford flagship model in 1958.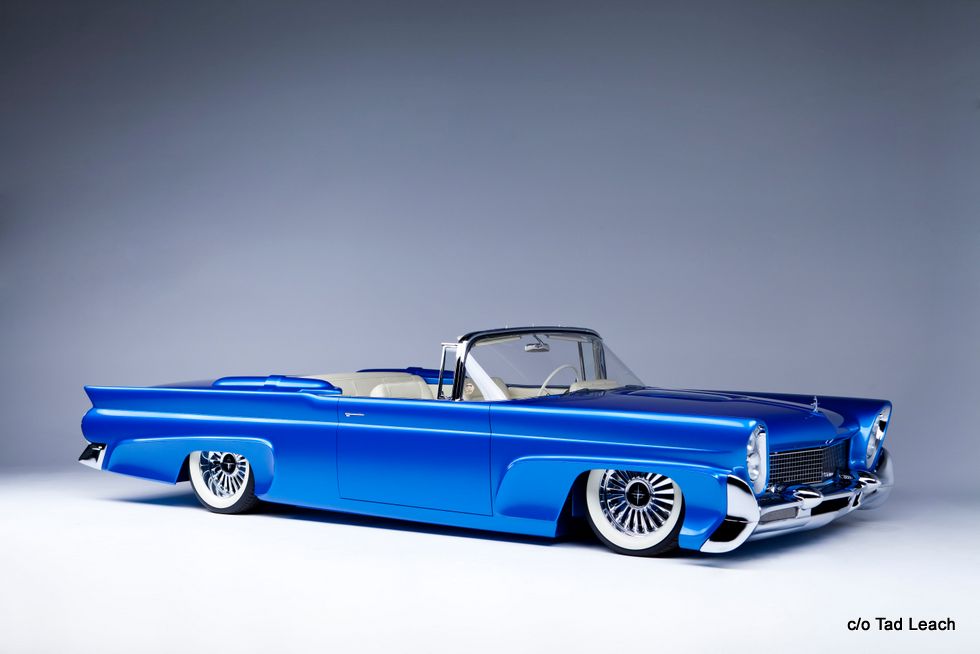 The car had an outlandish body style that was brand new in '58 and offered a geometric showcase with its angular dual headlight grille and rear fins that were completely altered to a radical new blend of offset horizontal wings from the 1957 Lincoln's signature vertical rear fins.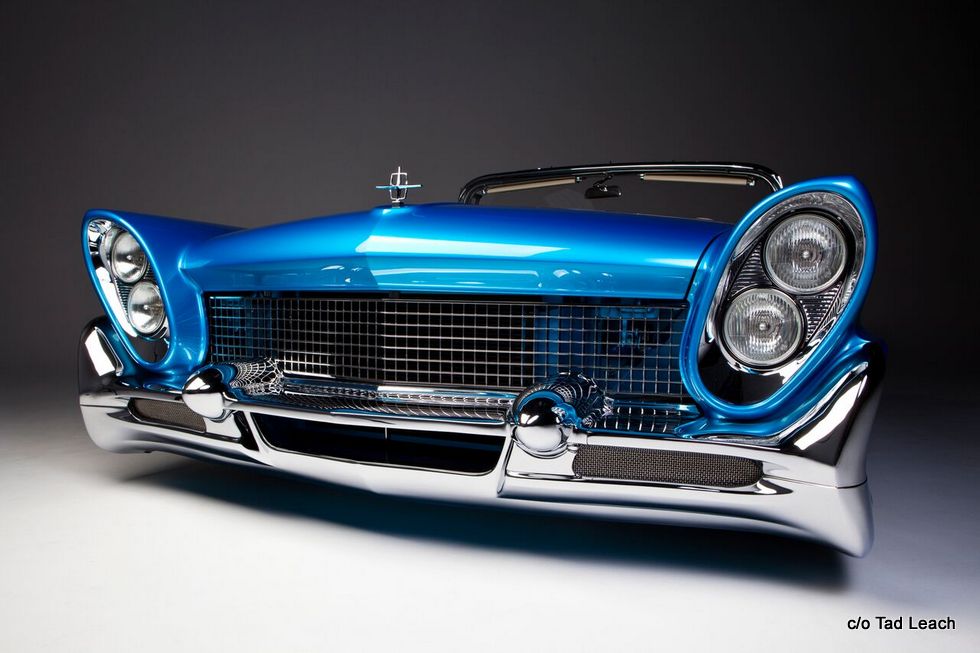 A 1958 Lincoln Continental looked ready for takeoff from the moment it left the Ford factory. The late 1950s were known as the Space Age and the '58 Lincoln fit the bill to a tee because it had an out-of-this-world body style that was unique to this luxury Ford.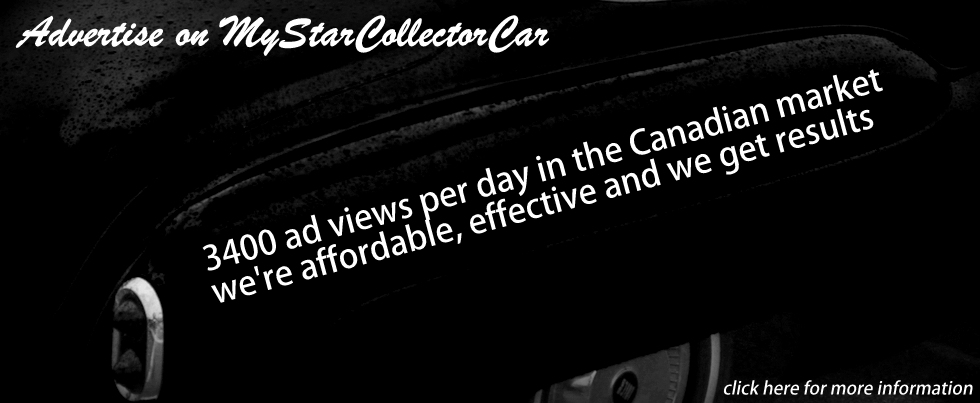 The big Ford already appeared to be a custom model from the day it left the factory; thus few builders would have the courage and talent to alter its unique body style.
MyStarCollectorCar encountered a wild-looking 1958 Lincoln Continental MK III convertible at an indoor World of Wheels car show in Calgary, Alberta and were not surprised with the large crowd that was attracted to the big Ford.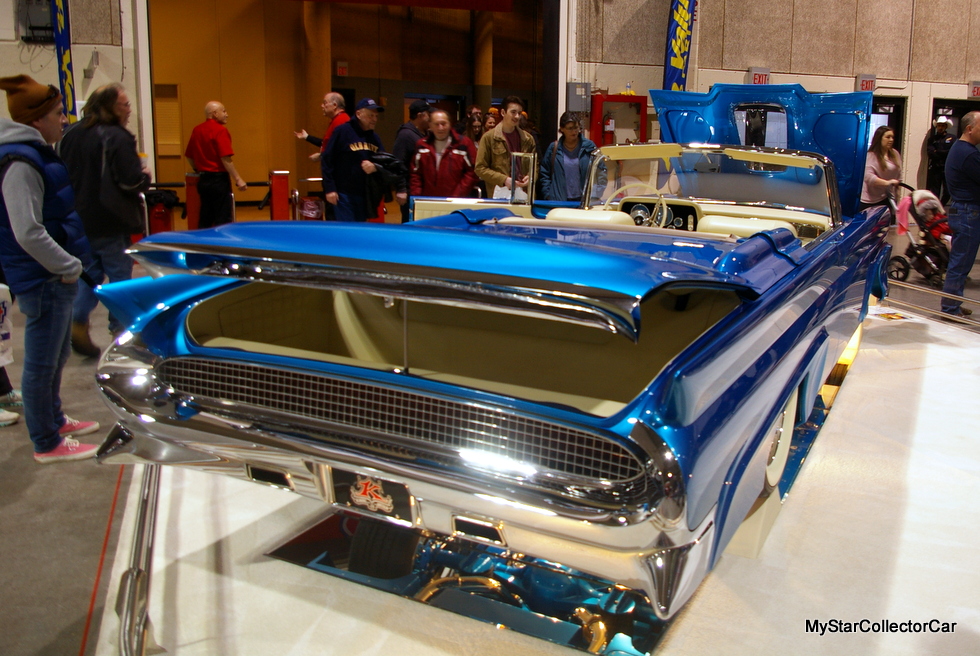 Owner Tad Leach answered our questions about his custom Lincoln and gave the credit for its very cool custom style to famous builder Dave Kindig from Kindig-It Design. Dave and his crew have never been afraid to tackle a major custom project, so Tad's Lincoln was a perfect candidate for one of their makeovers.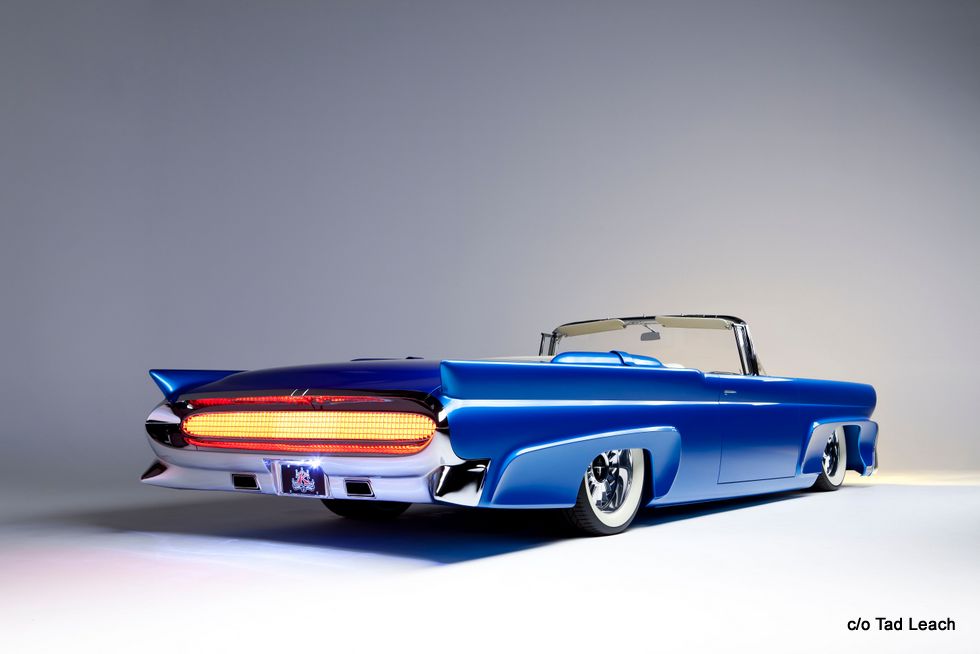 Messing with the body lines on a 1958 Lincoln convertible would seem to be an impossible task for a custom builder because of their unique factory style. Tad wanted something different when he purchased the car in 2015–and then he wanted to take the factory body style to the next level-so he contacted Dave Kindig.
Dave started at his famous drawing board to develop a game plan for his vision of a custom '58 Lincoln. He was able to show his team how they could enhance the overall look of the car and add some performance features along the way.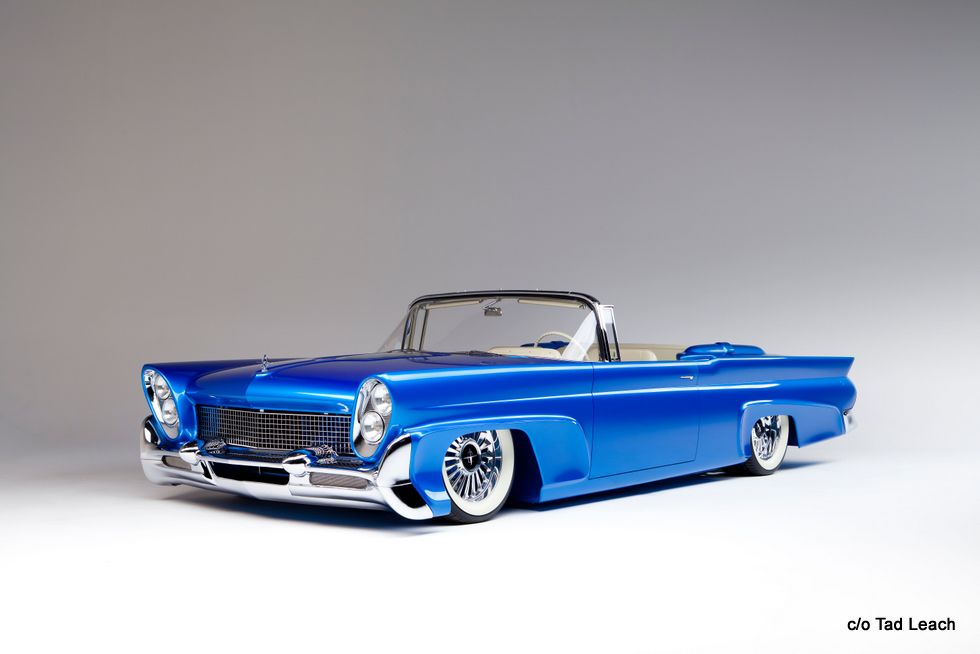 According to Tad, the process took about two years for Kindig-It Design to build his dream car. The result is a stunning blend of the Lincoln's original style and Kindig's vision for the car.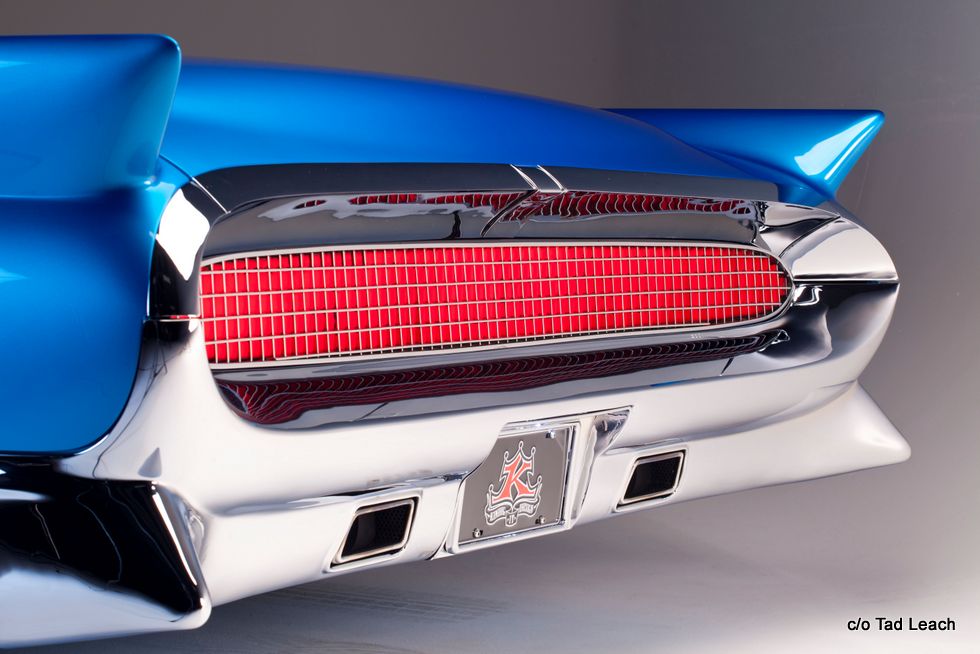 The Lincoln has a custom frame built by an outside contractor, along with a V-12 engine built by another outside contractor. The highly enhanced engine is based upon a Chevy small block and now delivers about 940 horsepower to the beefed-up GM transmission.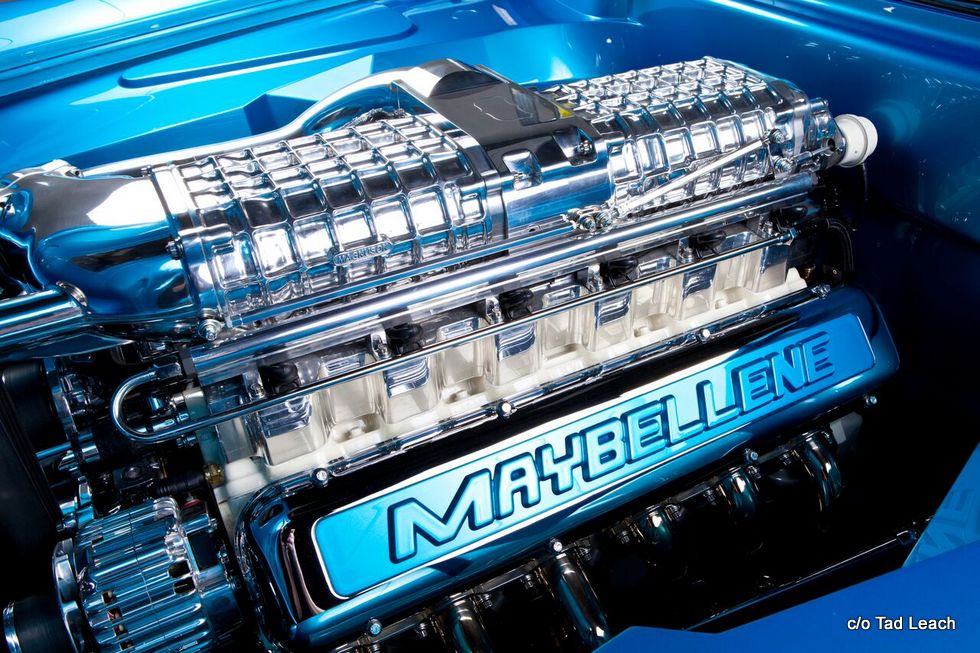 Tad named his car "Maybellene" in honor of the 1955 Chuck Berry rock and roll classic. The name seems like a fitting tribute to the era when his '58 Lincoln MK III convertible first left the factory. Maybellene is also embossed on the custom valve covers under the hood of Tad's custom Lincoln convertible.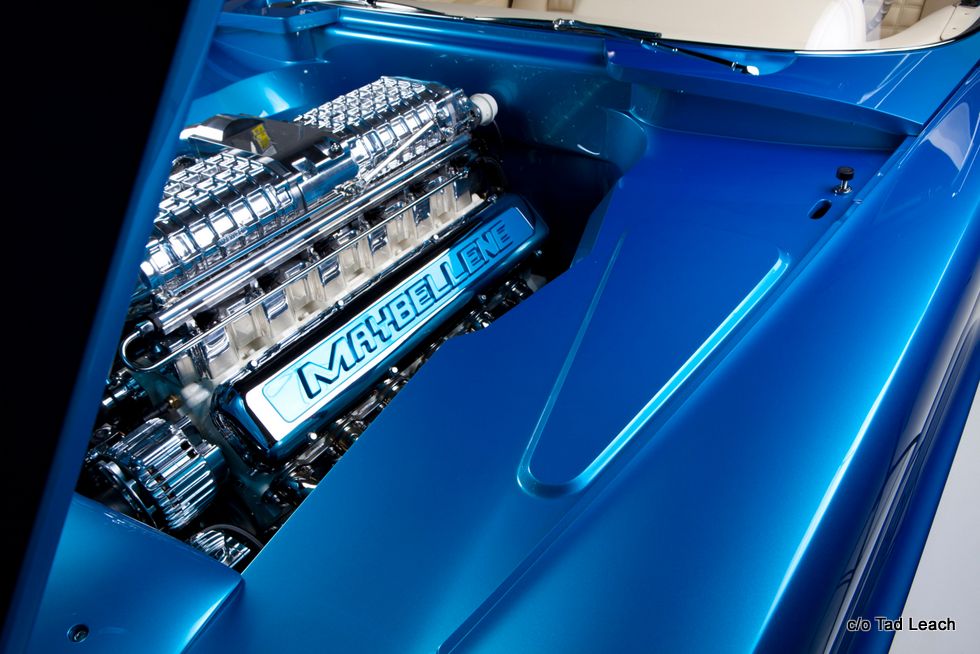 MyStarCollectorCar readers will definitely notice the custom paint job on the Lincoln. The color was a collaborative effort between Kindig-It Design and one of the world's largest paint companies that wanted to showcase their products in the North American market. The result was a home run for both parties in this venture.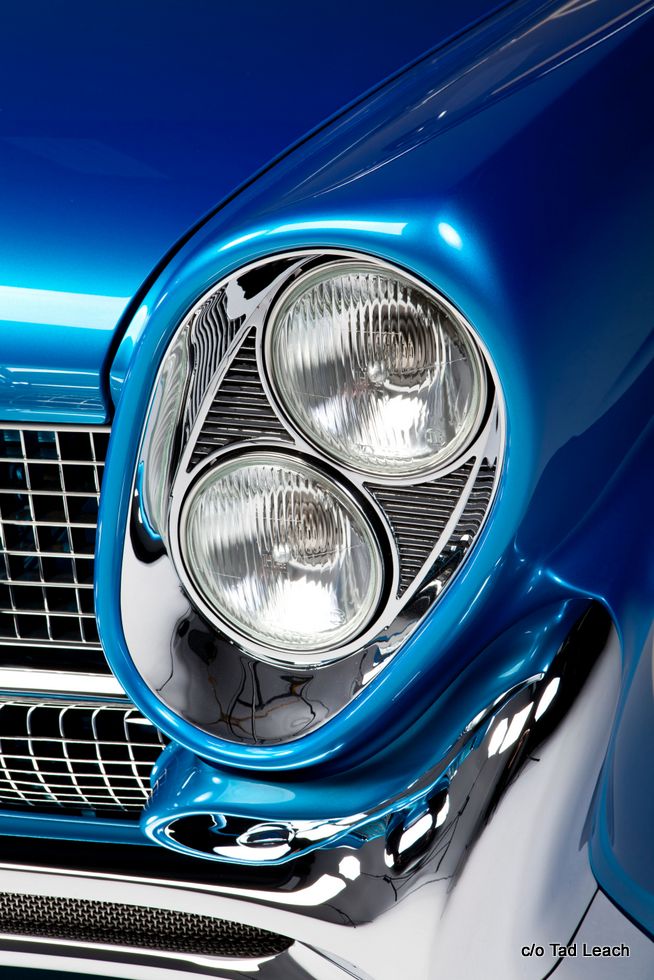 In fact, the entire custom project was a home run for Tad because his builder was able to bring out the best in his 1958 Lincoln Continental convertible.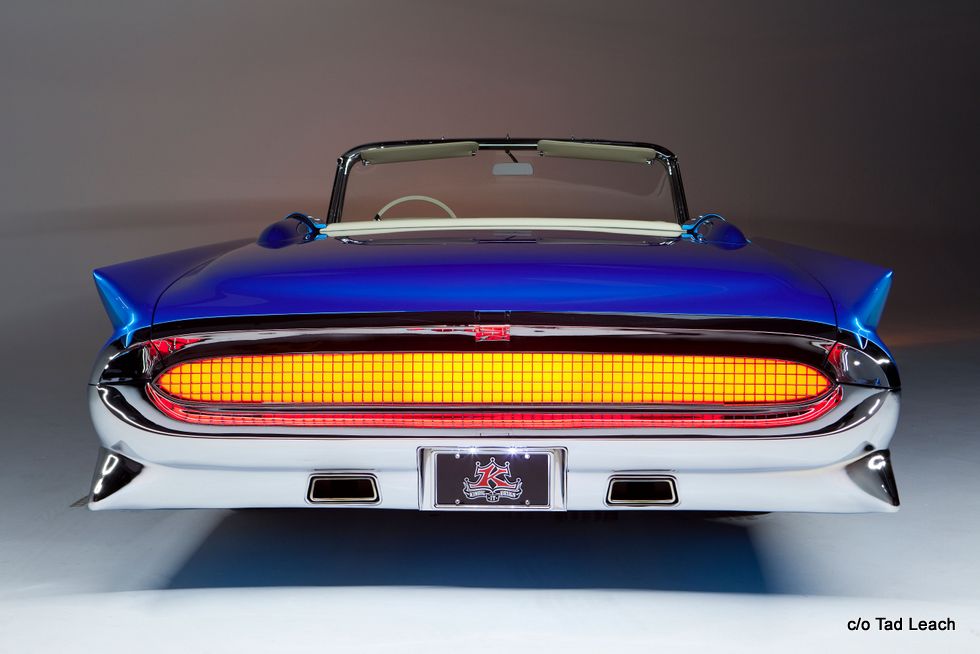 His car is now a star at shows-maybe even a rock and roll star right up there with the late Chuck Berry.
BY: Jim Sutherland
Jim Sutherland is a veteran automotive writer whose work has been published by many major print and online publications. The list includes Calgary Herald, The Truth About Cars, Red Deer Advocate, RPM Magazine, Edmonton Journal, Montreal Gazette, Windsor Star, Vancouver Province, and Post Media Wheels Section.