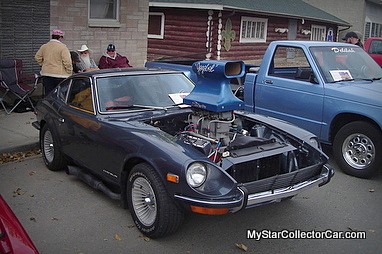 It was hard to miss a 1972 Datsun 240Z with a blown small block Chevy heart transplant, even at a big car show.
Its proud owner was Gary Toews and he is a huge fan of the Chevy 327 engine from the 60s.
Gary is a very talented guy who can transform unusual vehicles like a Japanese sports car into a barely civilized street warrior.
Gary insists on an old school approach to his projects, so his 240Z hot rod had to be powered by a 327 Chevy engine.
This old school approach to hot–rodding meant his power came without any electronic upgrades. He designed his own fuel log for the car.
Gary admits that he "knows nothing about computers", but he knows a lot about how to maximize performance from a 327 after several decades of playing with the engine.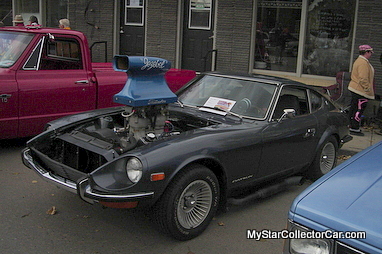 Gary bored 60-over, added dual fuel pumps and fuel lines into the performance recipe, along with a vintage tunnel ram supercharger to pop a lot of air into the mix.
These tricks of the performance trade have been around for a long time and Gary sees no need to change his game at this point in his life.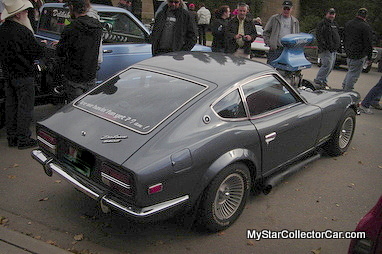 Gary had to box the frame on the Datsun sports car to handle the torque stress from all that extra power.
He did however, keep the stock factory option Datsun wheels on the car, although he believes a Chevy heart transplant means the car is now a Chevy in his eyes.It is very obvious Gary is a big fan of the General.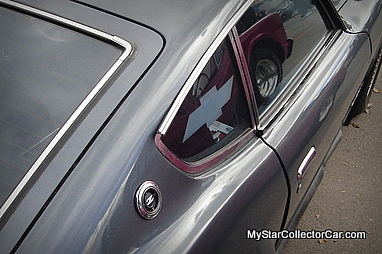 He is also a firm believer in the concept of non-trailer queens and drives the car as much as possible in the summer.
One incident behind the wheel of the 240Z landed him a court appearance when a sheriff decided his hot rod was not street legal and took him to court over the issue.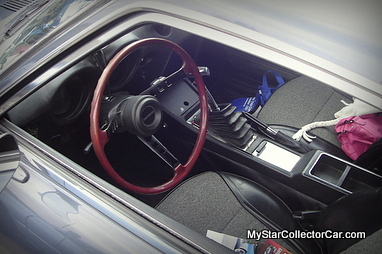 Clearly Gary was not the kind of guy who backed away from a good scrap, so he went to court and explained how he had fitted a Japanese sports car with a super-charged American small block without sacrificing safety along the way.
Gary won his case because the judge in the case was well aware of the hot rod culture and understood Gary's careful approach to his resto-modded 240Z.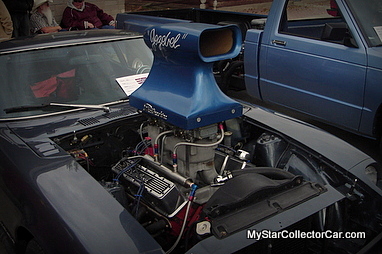 The Datsun has been on the 1/4 track only once since Gary built it. He ran an 11.61 at 118 mph and the track officials said "see ya" in Gary's words because his Z was not equipped with a roll cage.
No matter to Gary because he just wanted to confirm what he already knew: his Chevy-powered Datsun was very fast.
The Datsun flies with the motto "Are we having fun yet?" and it is clear Gary has a lot of fun with his car named Jezebel.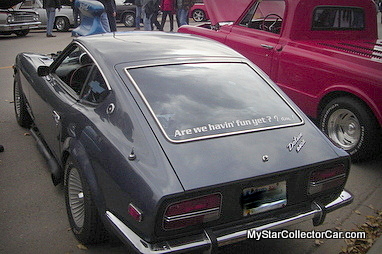 Gary said Jezebel was a wicked lady from the Bible and his Datsun 240Z is now a wicked lady on the street with its Chevy heart transplant.
It is clear Jezebel and Gary make a wickedly great team together on the road.
Jim Sutherland