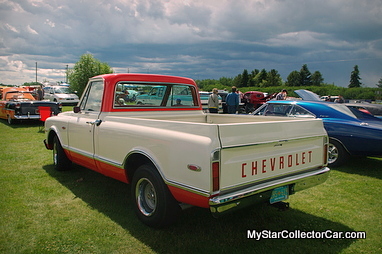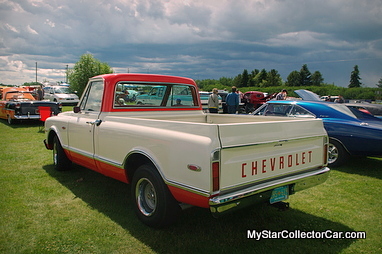 We spotted a very nice Chevy truck at a Sylvan Lake, Alberta Canada car show last summer.
It caught our attention because it had New Mexico plates, along with a 1972 Chevy short box coupled with a 1967 Chevy cab.
The truck was taken to the next level of high quality work and it made us curious about how it ended up 1500 miles north in Canada at a car show.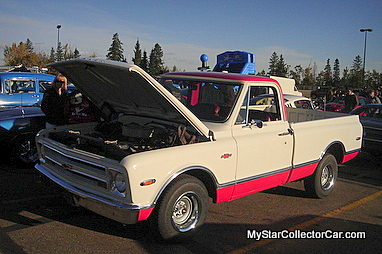 The first problem occurred when we were unable to locate the owner at the show, so we resorted to a lottery win approach and left a business card explaining how we wanted to interview the owner.
The hit-and-miss process meant we were not confident we would receive a call from the truck's owner, but Dorlene Pohl surprised us and got in touch with us about the truck.
It turned out she was the proud new owner of the truck after she purchased it from a formerly local car guy who had moved permanently to New Mexico.
Dorlene is no stranger to the car guy world and did some bracket racing during the early 70s in a 383-powered 1962 Plymouth.
She was an avid motorcyclist until last year when she sold her motorcycle and set her sights on a four-wheeled form of summer fun.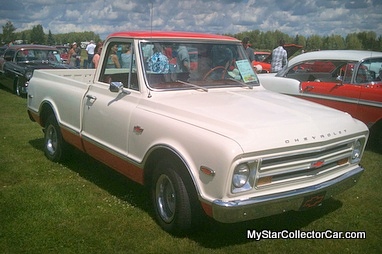 Dorlene grew up on a farm, so she spent time behind the wheel of pickup trucks and has always had a sentimental attachment to them. Therefore a vintage style pickup truck was a good choice when she sold her bike.
Dorlene was able to explain the history of the truck which began as a 1967 Chevy rolling chassis from Missoula Montana with no bed or power-train. Wayne Gilbert, its previous owner, dropped a 1982 454 Chevy big block in it mated up to a 5-speed after-market manual transmission.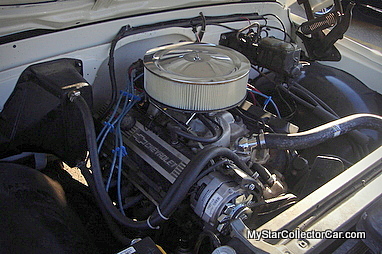 The Chevy was built eight years ago by Wayne, a guy who clearly knows his way around the resto-mod world when you see the truck at a show.
The final result of his Chevy truck project was a spectacular marriage of function and high quality work that will win a few best-of-class trophies for Dorlene.
The Chevy is so dependable that Wayne had no misgivings about delivering the truck in person back to his former Central Alberta home for the truck's new owner, Dorlene.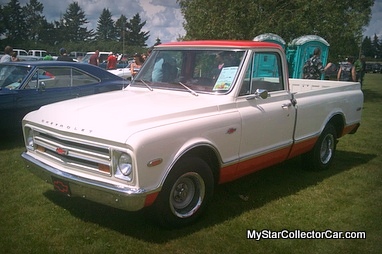 The truck is even more unusual because it still has its original windshield, an amazing fact for a 47-year-old pickup truck that likely spent plenty of time on rural gravel roads during its working years.
Dorlene plans to drive the truck as much as possible when weather and spare time permit. She is a car girl at heart and believes vehicles are meant to be driven-not trailered down the road.
We completely agree with Dorlene on this point because a big block truck with the vintage look of a '67 Chevy would be too tempting not to drive.
It is clear a farm girl and a classic Chevy truck are the perfect combination in this situation.
Jim Sutherland