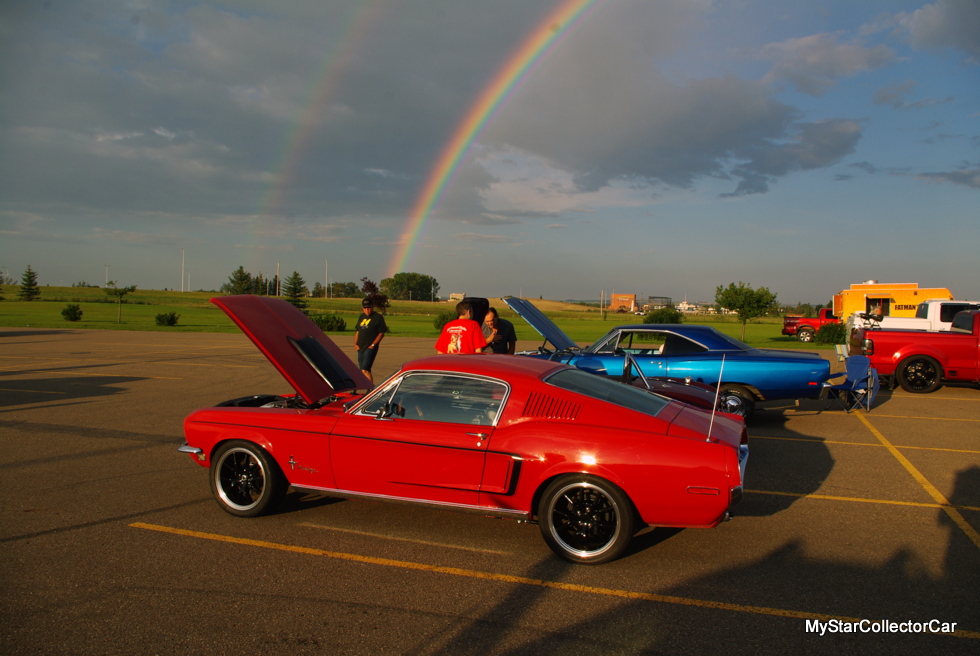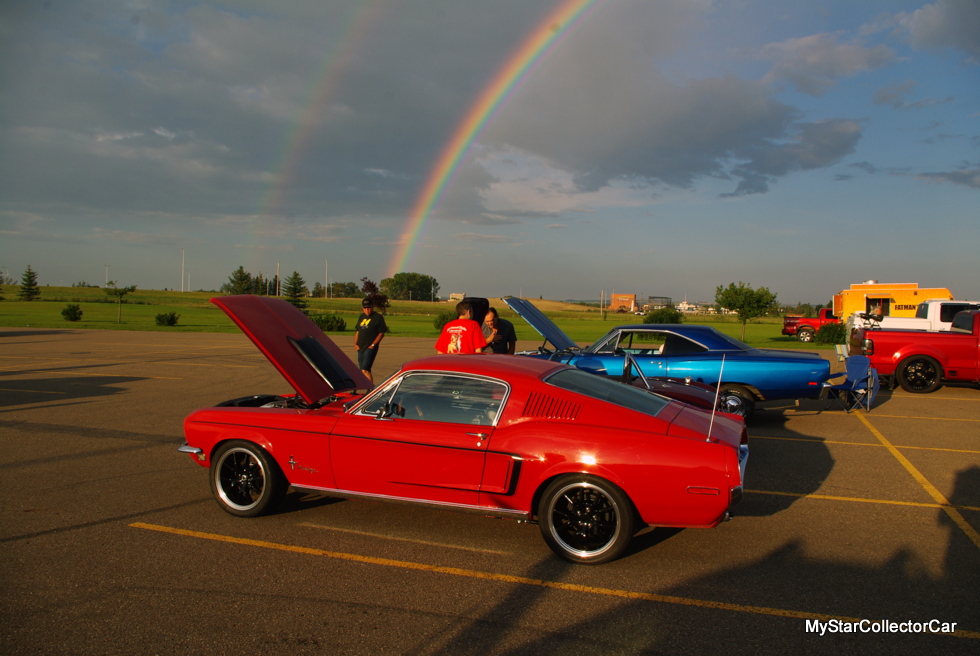 One of the most recent trends in the car hobby is the Pro-Touring build.
'This takes an old ride to another level because you go from a ¼ mile hero to a 200 mph hero because a Pro-Touring combines the classic good looks of a vintage ride with the incredible engineering of 21st century technology.'
It was probably inspired by guys who got tired of car (and human) carnage thanks to end over end flips in stock muscle cars like '67 GTOs.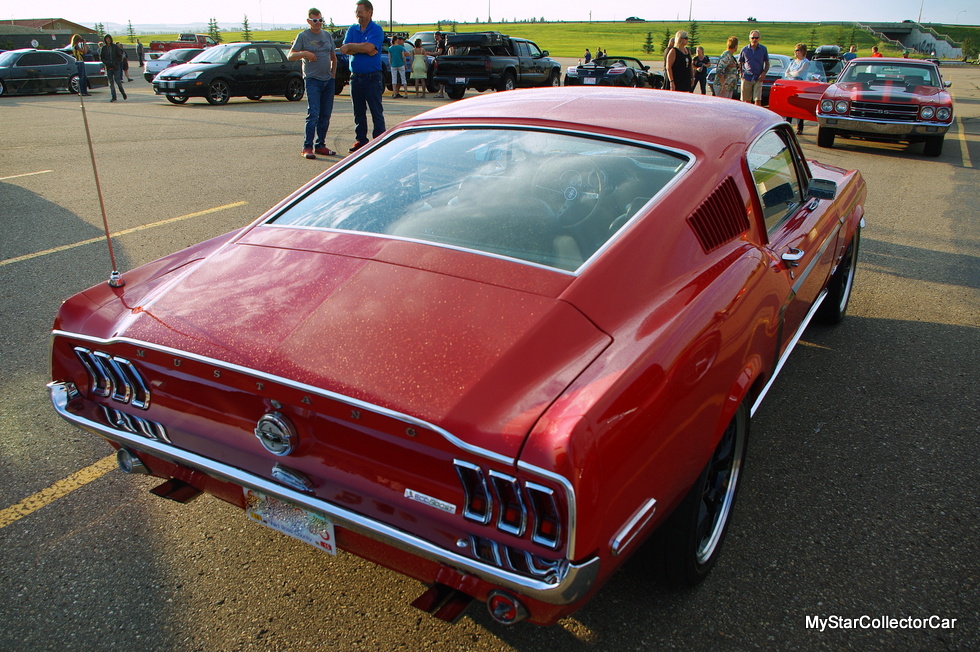 Dennis Meijndert made the transition to Pro-Touring on his '68 Mustang and he's never been happier. Dennis is a recently converted ¼ mile car guy because the first version of his Mustang was a traditional drag car.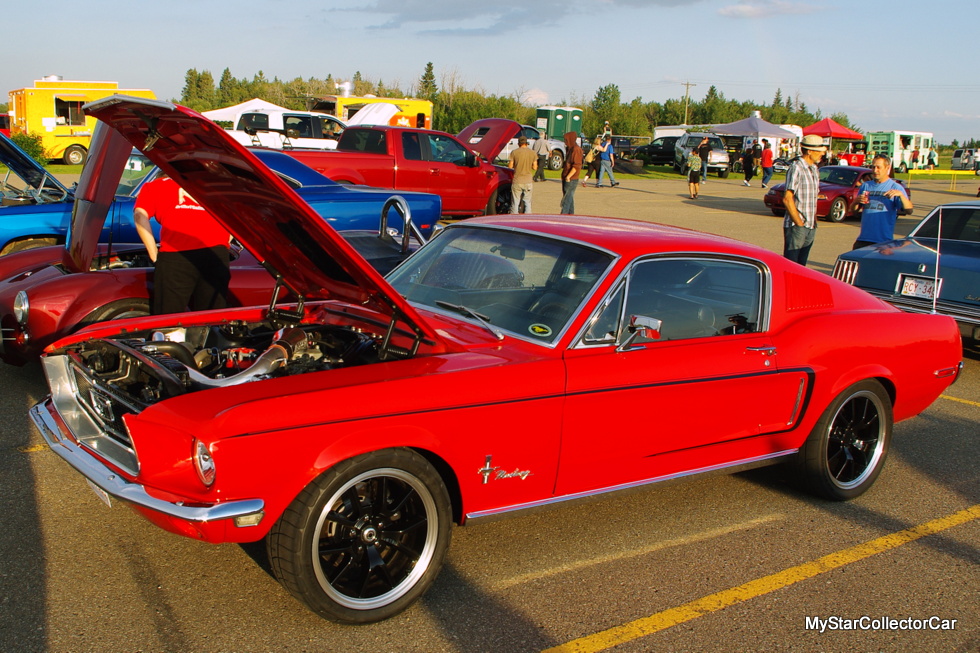 He bought the Mustang 21 years ago and he ran a 289 on nitrous. The car was good for 12.5 at 110 miles per hour and for its time and purpose it was a formidable ride.
Dennis has been hands-on since the first day he owned the car. The car was painted by his neighbor in a garage eighteen years ago and to this day, the finish stands the test of time. Dennis opted for the factory Candy Apple Red over the original white finish.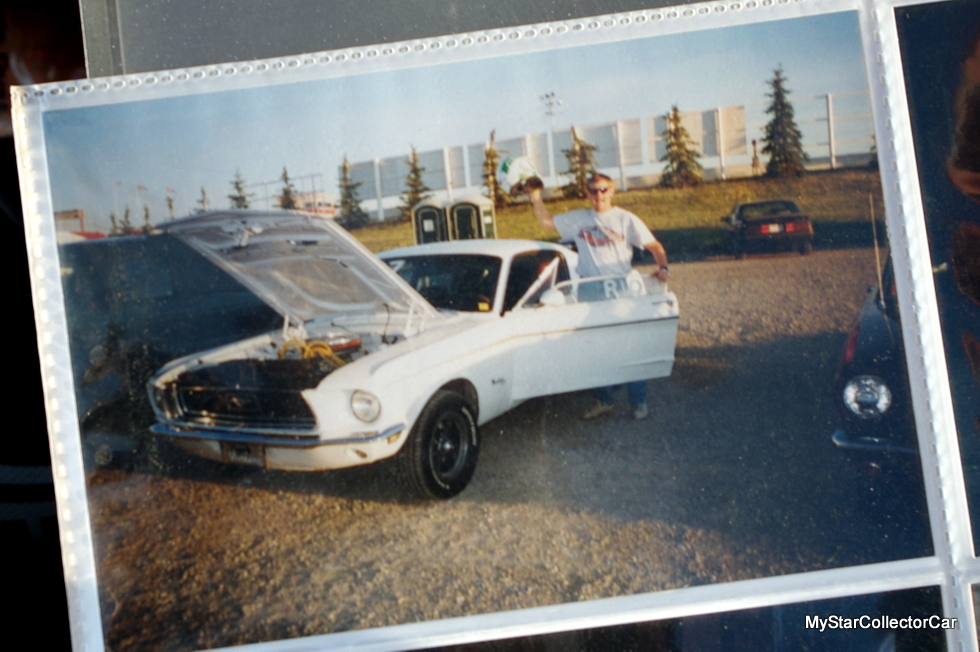 Dennis had a long term game plan for the transformation from quarter-mile hero to Pro-Touring hero so he did the logical thing and "drove it for two years and collected parts".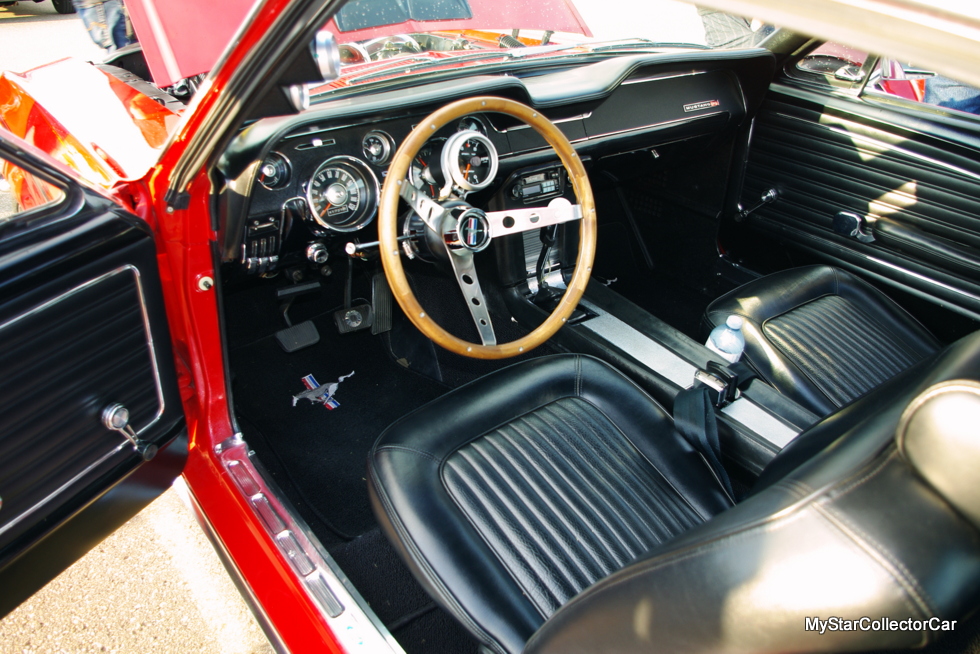 The parts he accumulated were impressive. This '68 Mustang now has a 331 Dart block and a 7875 turbo so it's running 550 horsepower at the rear wheels plus it has a very cool Cobra-Jet hood scoop. Dennis estimates it would run "high 10s" in its new form with its new and far more powerful heart but there's more to this transformation.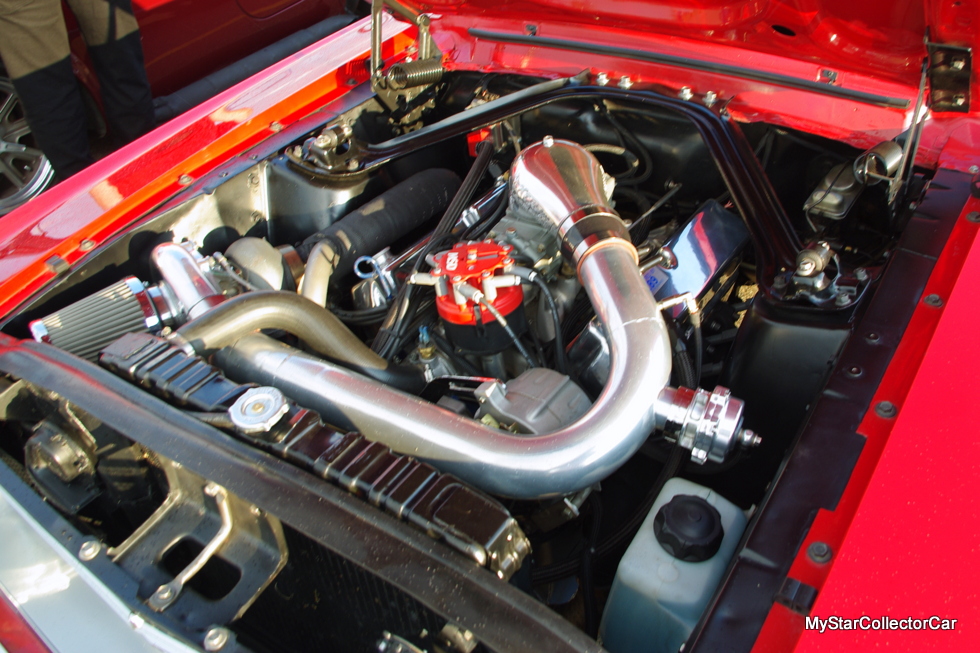 Dennis wanted a ten-second car that could stop like an Indy car and carve a corner like an Olympic skier so there was considerable re-engineering in this '68 Mustang. Dennis said there was "a lot of aftermarket stuff like big discs all around and frame connectors' to handle the extra torque from the  monster under the hood.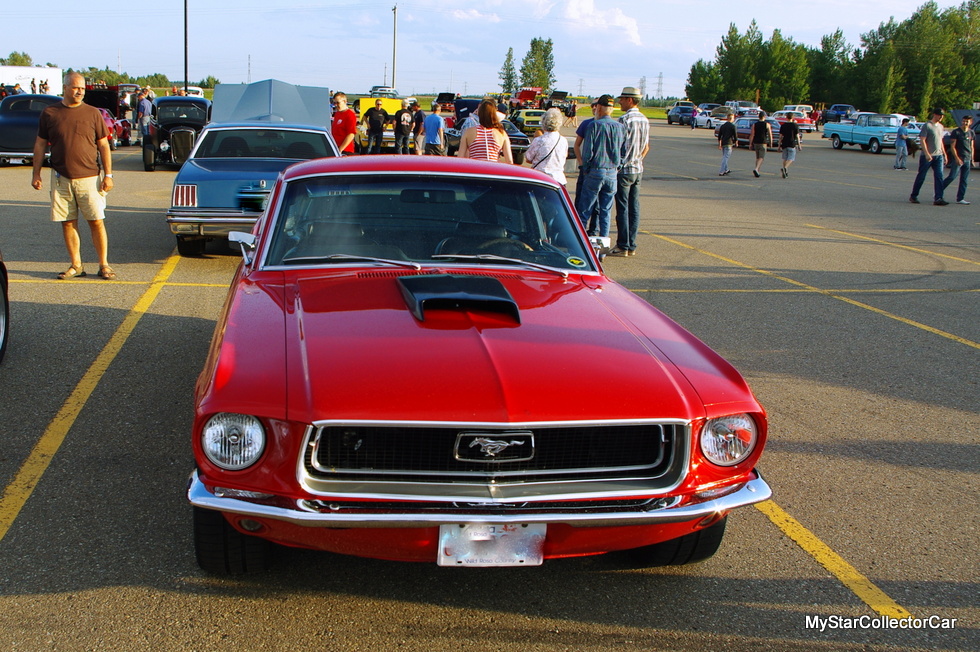 Dennis has maintained a long term-relationship with his '68 Mustang so he's in a great position to evaluate the car in its new form.  He said it "runs good, runs really good" in its new life as a Pro-Touring ride.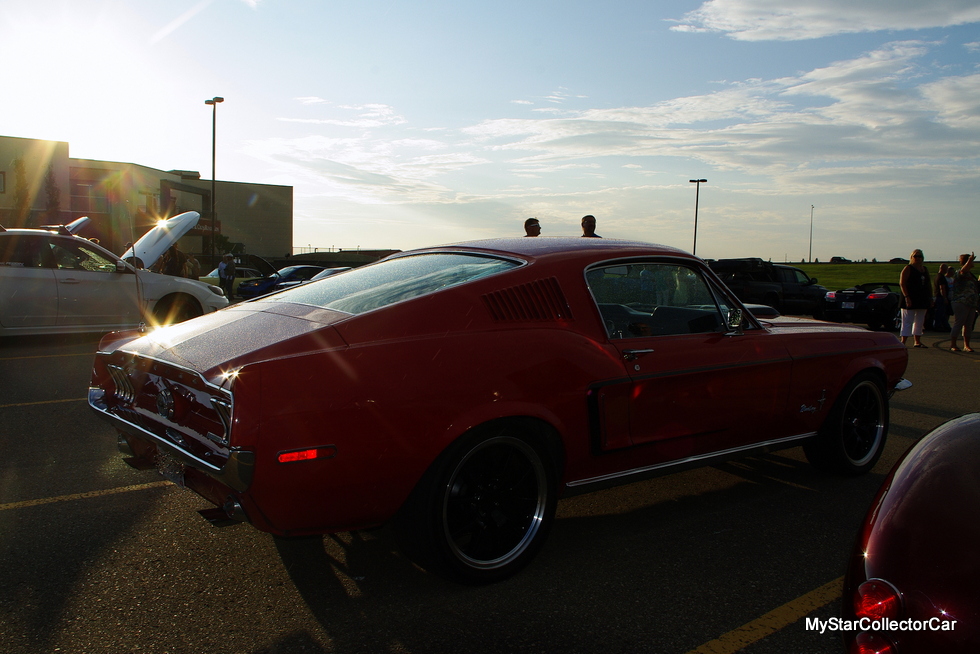 Dennis said it will get about 18 miles per gallon if he doesn't pound on it but that's really a bonus when you blend new tech with an old classic. Dennis admits he'd like to go to a 5-speed but for now the top-loader 4-speed "is indestructible" so that's in the future. He's taken the car to Vegas for the 50th anniversary of the Mustang and it was picked for a magazine cover shoot.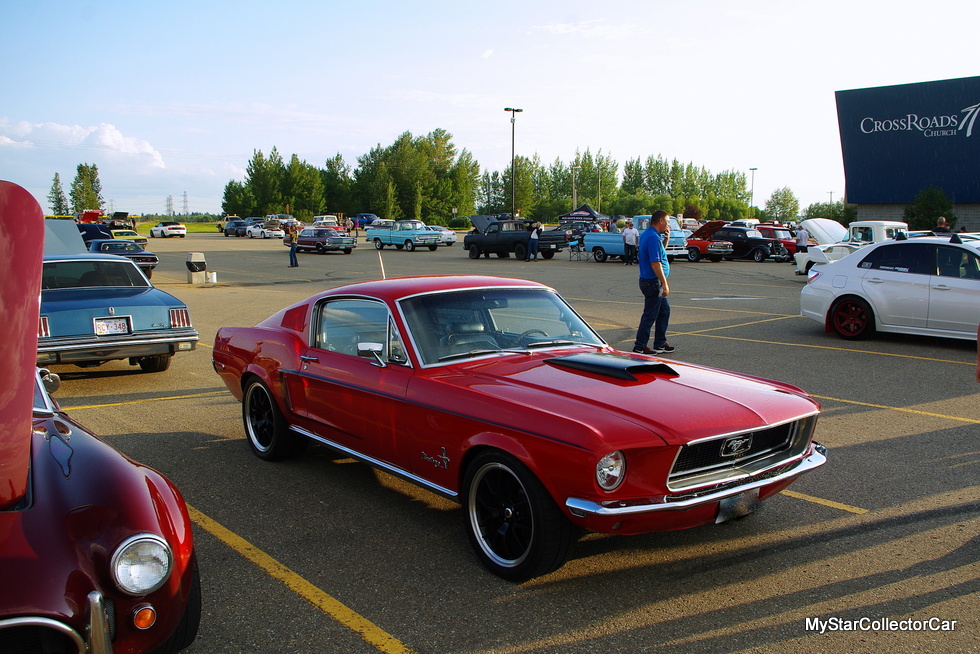 He's also been able to maintain the drag racing side of the equation as he explained: "If I go drag racing I just change the shocks and take the sway bar off".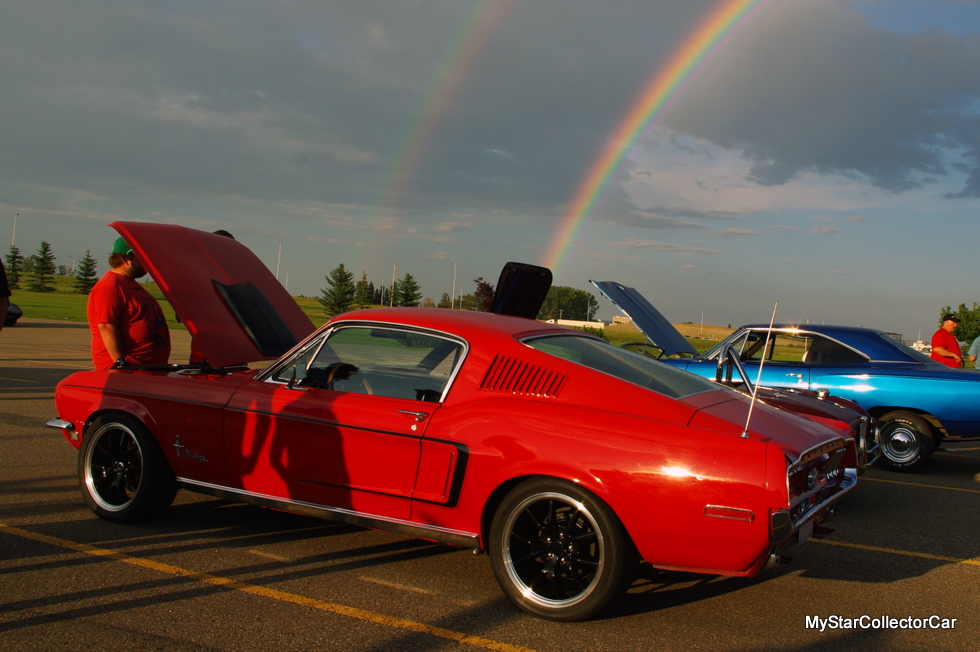 There's only one real issue with this '68 Mustang. Dennis's 12-year-old daughter is the heir apparent to the classic pony car and she said the "car isn't fast enough".
"Dad still has time to correct the mistake."
Jerry Sutherland
CLICK HERE to Like us on Facebook
CLICK HERE to Follow us on Twitter
CLICK HERE to Follow us on Pinterest
**Please re-post this if you like it.