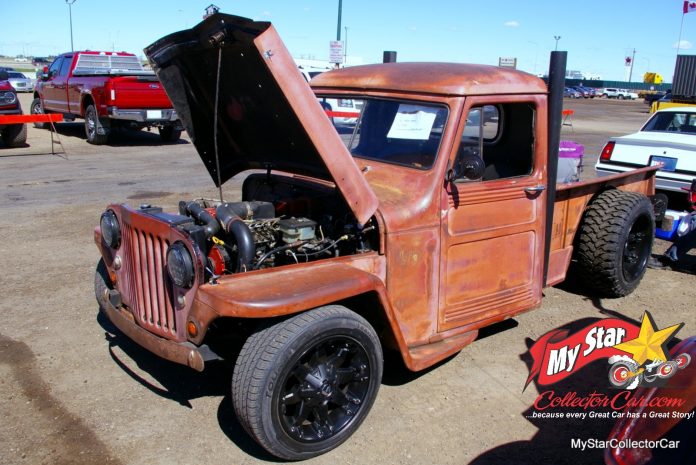 Hotrodders from a bygone era used a different approach to building their vehicles because they did not have access to the internet and an abundant supply of aftermarket parts to upgrade their rides.
The net result was a powertrain that was wedged into an engine bay and delivered a huge performance boost for the recipient vehicle. A 1948 Willys Jeep pickup truck with a giant Cummins diesel under its hood was a resto mod with a big story for us here at MyStarCollectorCar.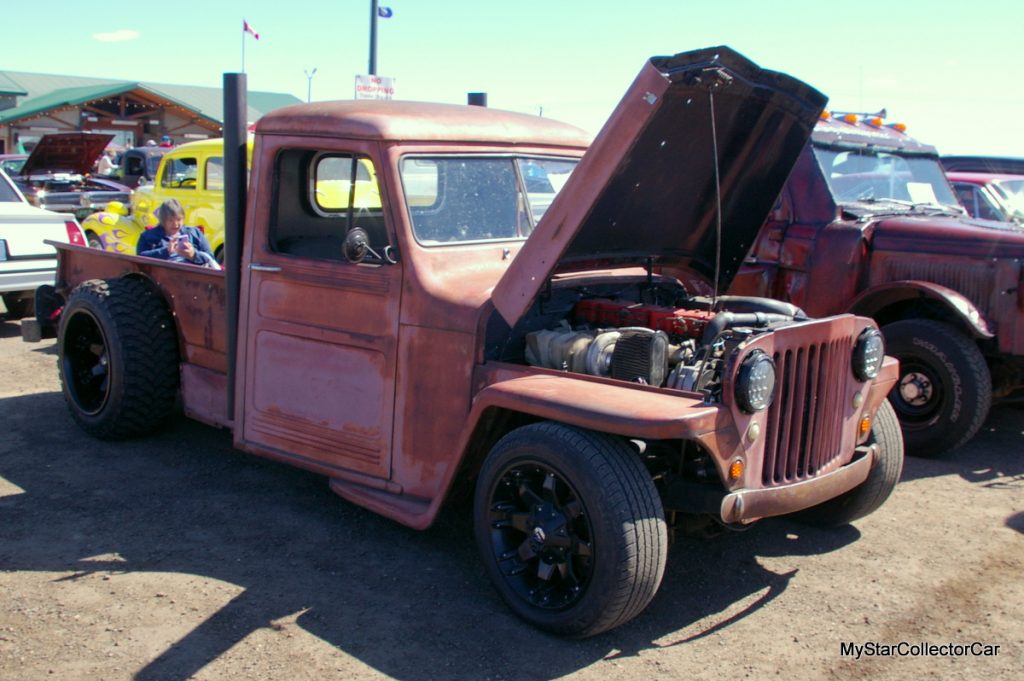 The Cummins diesel engine has become a popular choice for many car guys, particularly the first-gen versions used in early 1990s Dodge trucks, but this 1997 Cummins was donated by a school bus, according to the Jeep's owner, Gaetan Savoie.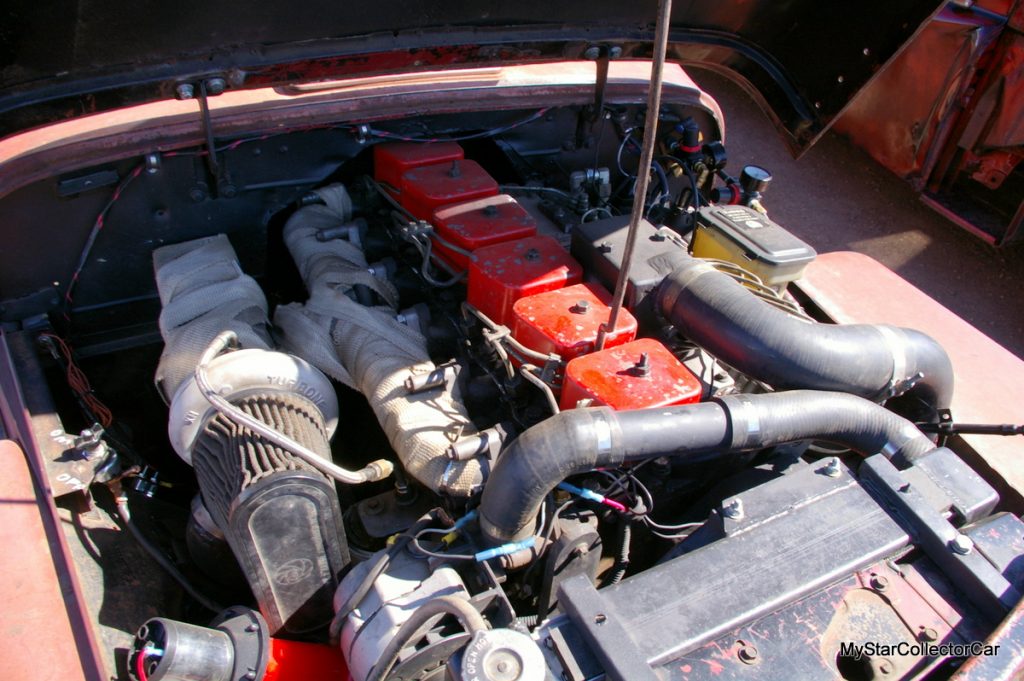 The big diesel engine looked like it belonged under the Jeep's hood, mainly because Gaetan had the mechanical skills and patience to wedge the engine into his Jeep pickup truck' engine compartment.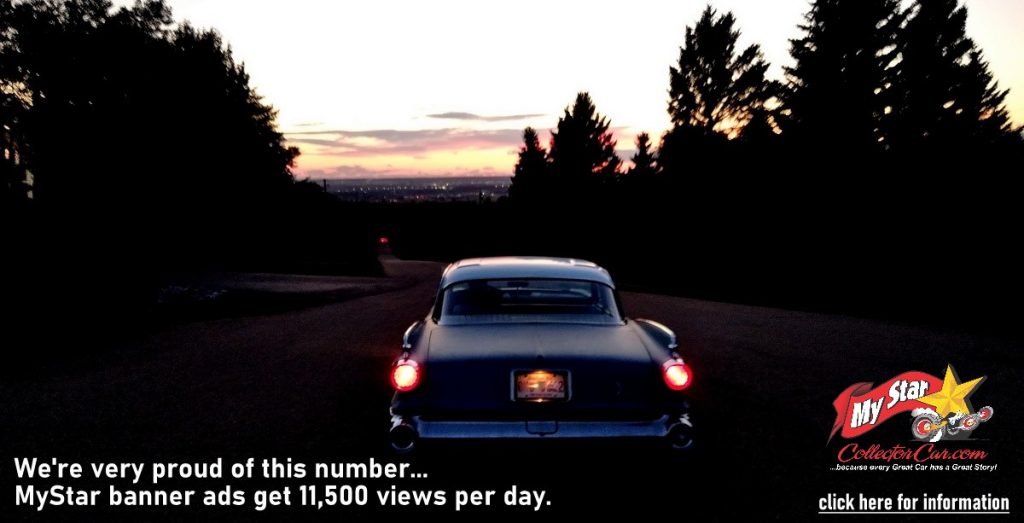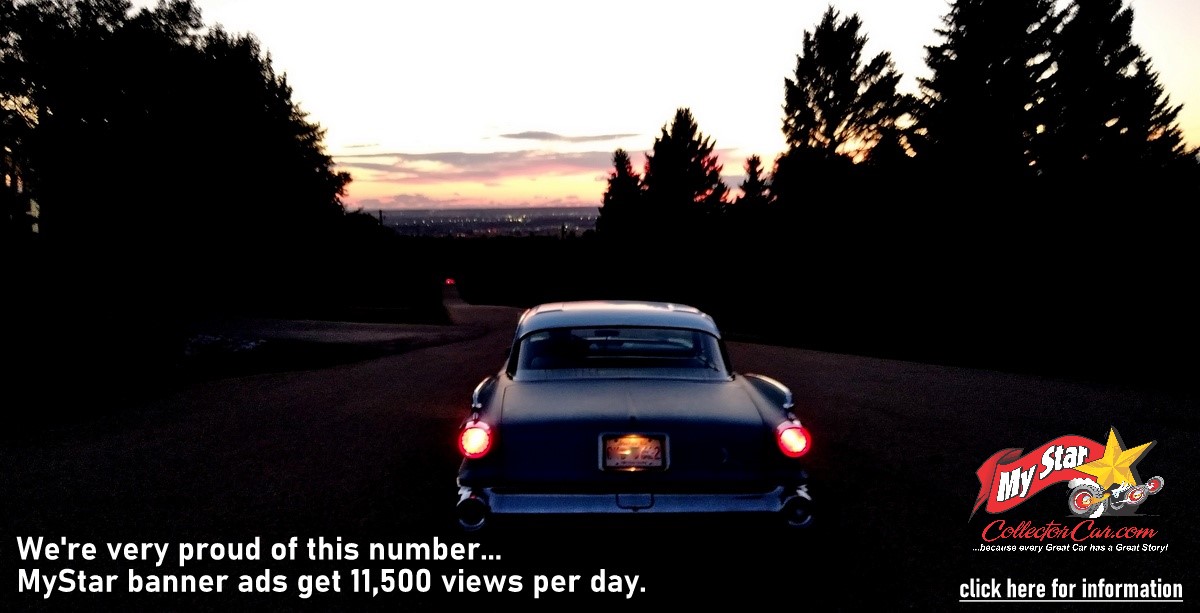 His 1948 Willys Jeep truck is an excellent example of the old school hot rod game plan because it is an amalgamation of many different parts and pieces from many other donor vehicles.
For example, the diesel engine is hooked up to a Ford 4-speed manual transmission that transfers all those horses to a Ford 9-inch rear end with a four-link suspension. Additionally, the Jeep now sits on a 1992 Dodge Dakota frame.
The frame has been bagged (air bags installed in place of shocks), so this 74-year-old Jeep does not have a buckboard ride like the factory version. The Jeep truck's passenger comfort levels are even better because Gaetan used a Ford Escape seat in the cab.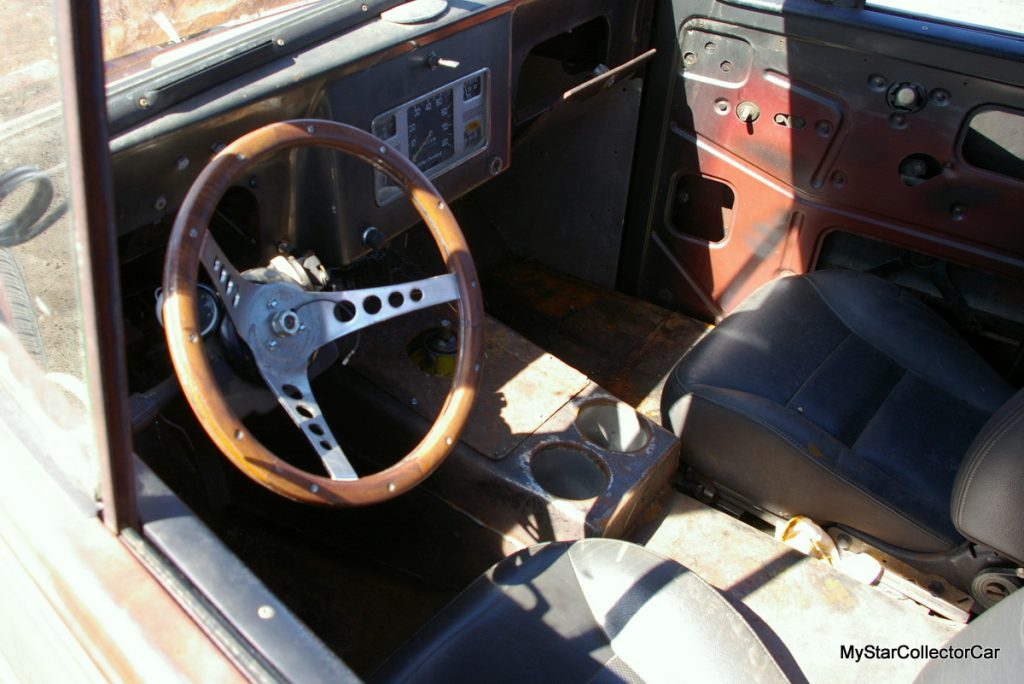 He also installed a Chevy 1-ton's gas tank to give the Jeep more range on the road after he gets the truck ready for longer distances.
The cosmetic alterations on the Jeep include a front bumper donated by a 1934 Chevy car and a rear bumper off a 1968 Dodge pickup truck. Both bumpers look like they belong on the '48 Jeep and enhance its overall appearance.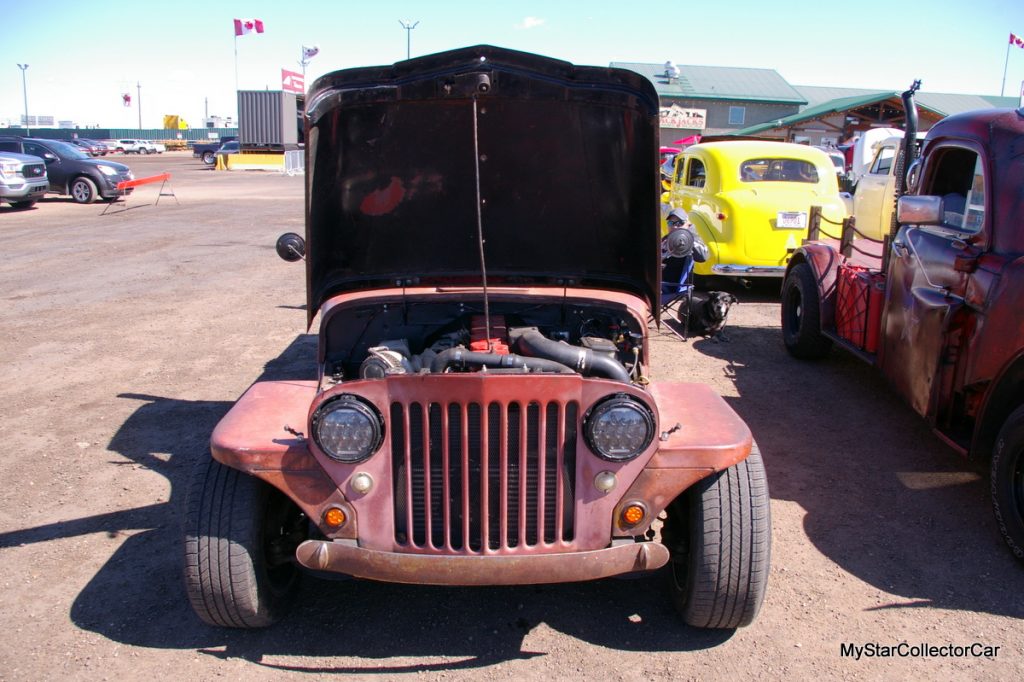 Jeeps are typically associated with four-wheel drive systems, but Gaetan's '48 Jeep truck is a two-wheel drive vehicle, complete with rear disc brakes to slow it down with all those extra horses now under its hood.
The Jeep also has much wider wheels and tires on it, with 17s on the front and bigger 20s on the back that give it a hot rod style from the past. The twin exhausts that run up the side of the Jeep truck's cab are also an indication that it now has something bigger and nastier under its hood.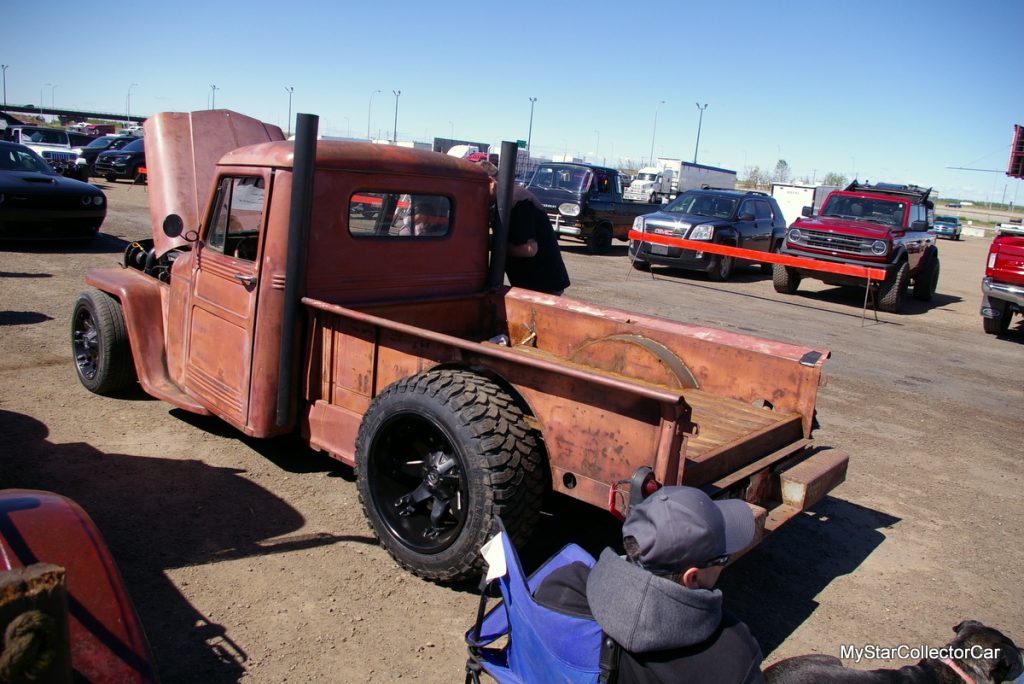 BY: Jim Sutherland
Jim Sutherland is a veteran automotive writer whose work has been published by many major print and online publications. The list includes Calgary Herald, The Truth About Cars, Red Deer Advocate, RPM Magazine, Edmonton Journal, Montreal Gazette, Windsor Star, Vancouver Province, and Post Media Wheels Section.