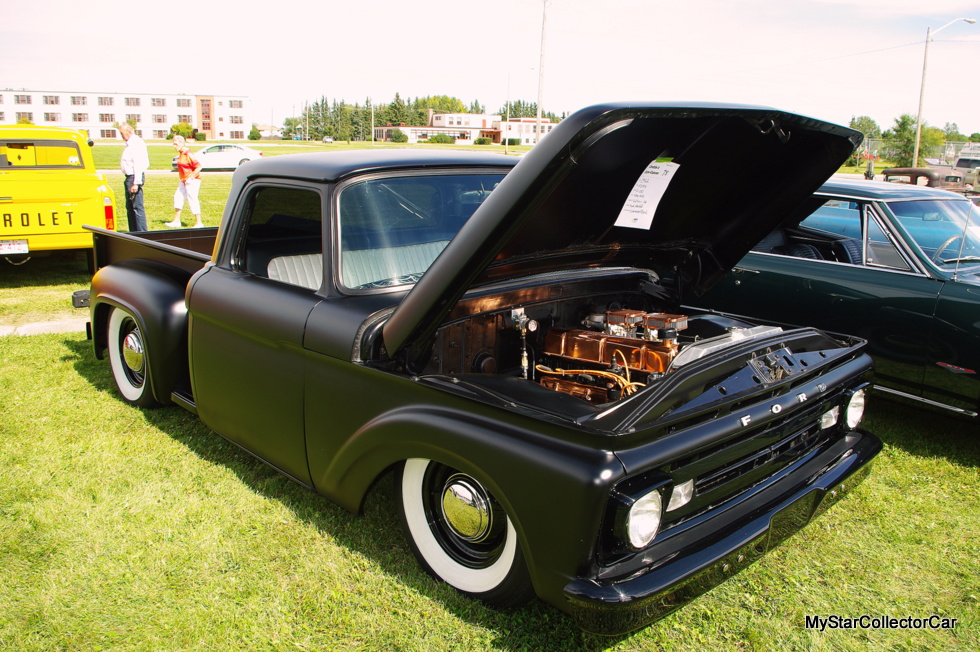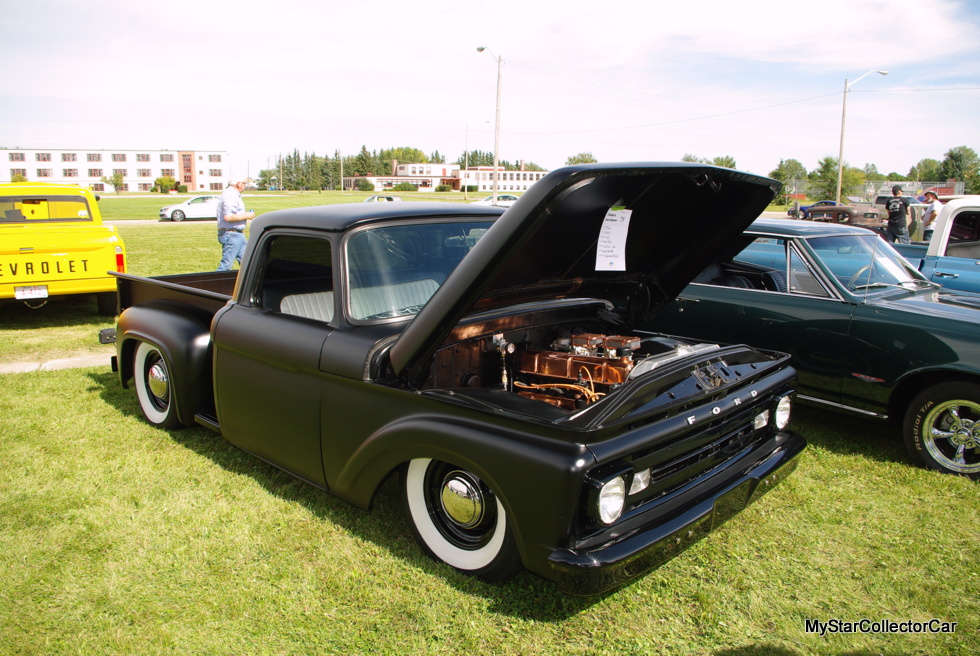 Car guys take cues from many sources.
'Various magazines were the inspiration back in the day because if it look cool on a famous builder's street rod then the odds are good it would look great on your ride.'
TV has given us another venue for inspiration but in most cases the mentor is a car guy, not a motorcycle guy.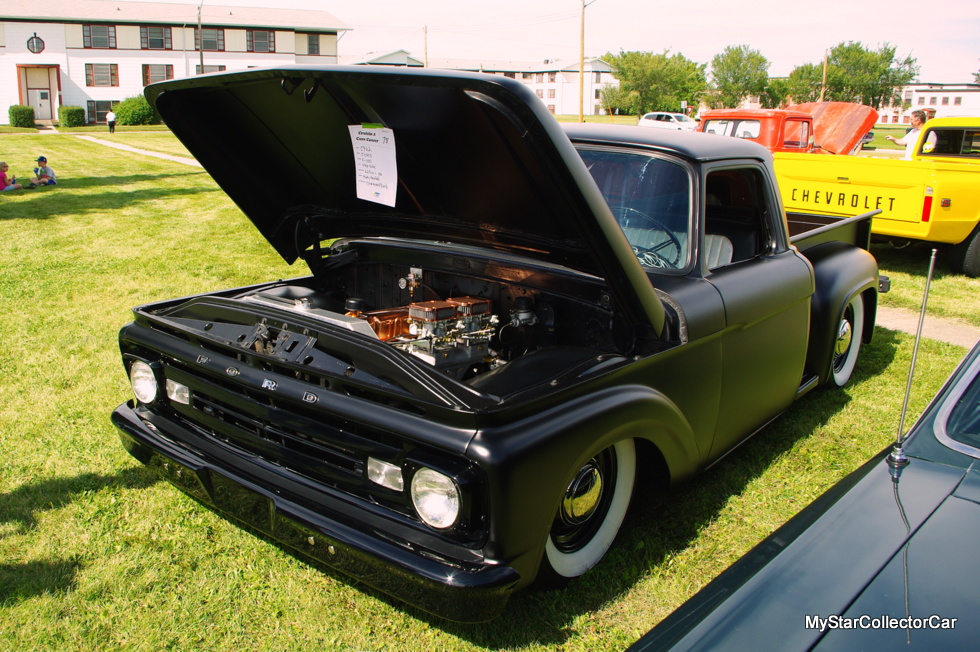 Marty Neufeld didn't limit his inspiration to four-wheeled canvases because one of the design features for his '62 Ford pickup came from a famous motorcycle guy.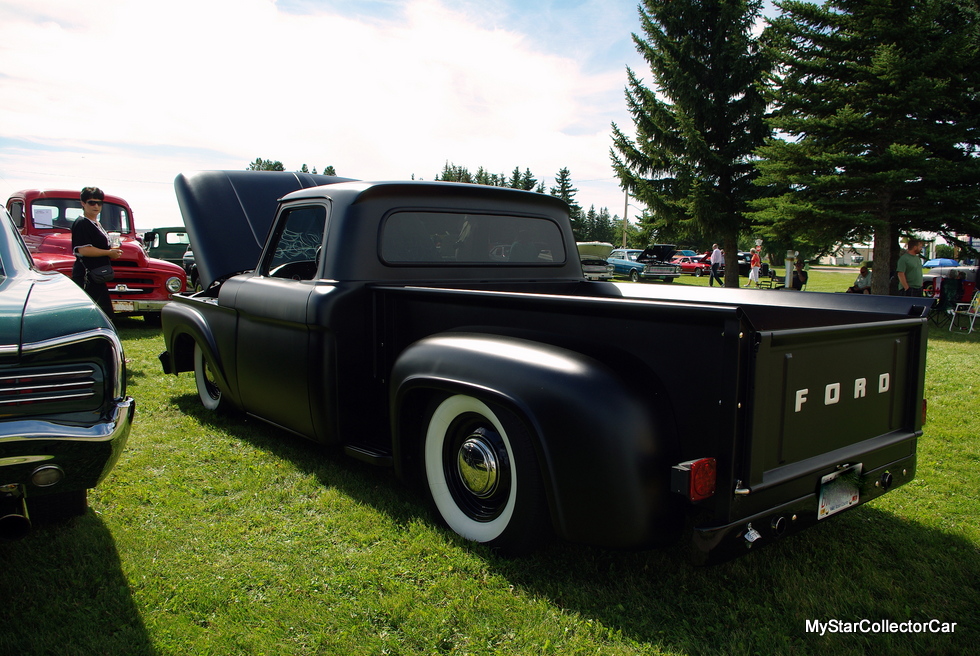 Marty is a huge fan of Indian Larry—the late motorcycle builder and stunt rider who died in 2004 at a bike show in Concord, North Carolina.  Marty was drawn to Larry's use of copper in his custom builds so he applied the same philosophy to the engine compartment in his '62 Ford. Marty said Larry "used copper stuff" and he "liked it because it was different" so the lines are all copper under the hood.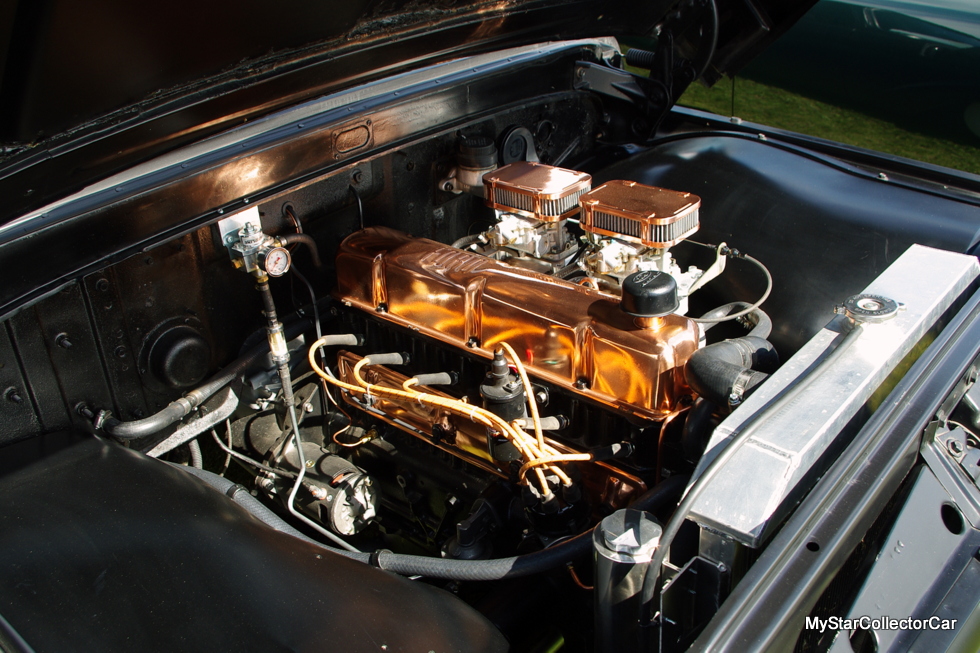 This is the same 6-cylinder that came with the truck but Marty took it to another level with dual Weber carbs and many other tricks (cam, solid lifters) that take this Ford six-banger up to a very respectable 310 horsepower. He also kept the factory farm gear, 4-speed transmission and ha said the shifting experience goes like this—"vroom- vroom-clunk-clunk-vroom-vroom-clunk-clunk" but that's part of the charm.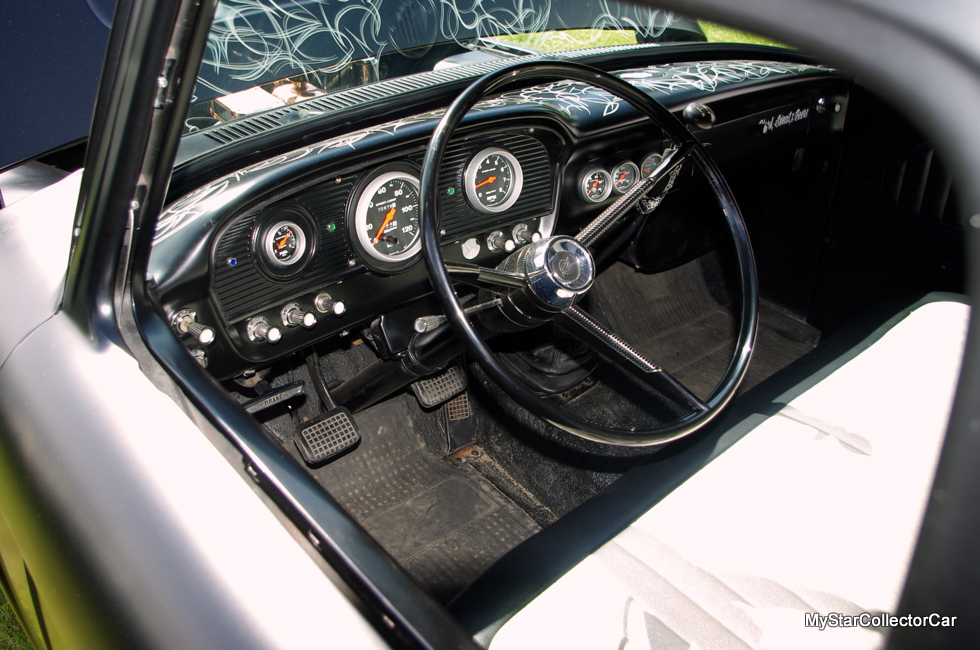 Marty's '62 Ford had been in hibernation for years but it was "running and driving in its last year".  Marty said the custom stuff like the suicide doors had all been done when he bought the '62 Ford and that's where the project ground to a halt.
This played to Marty's strength because "all the body stuff was done" that he couldn't do but the mechanical work was still on the agenda.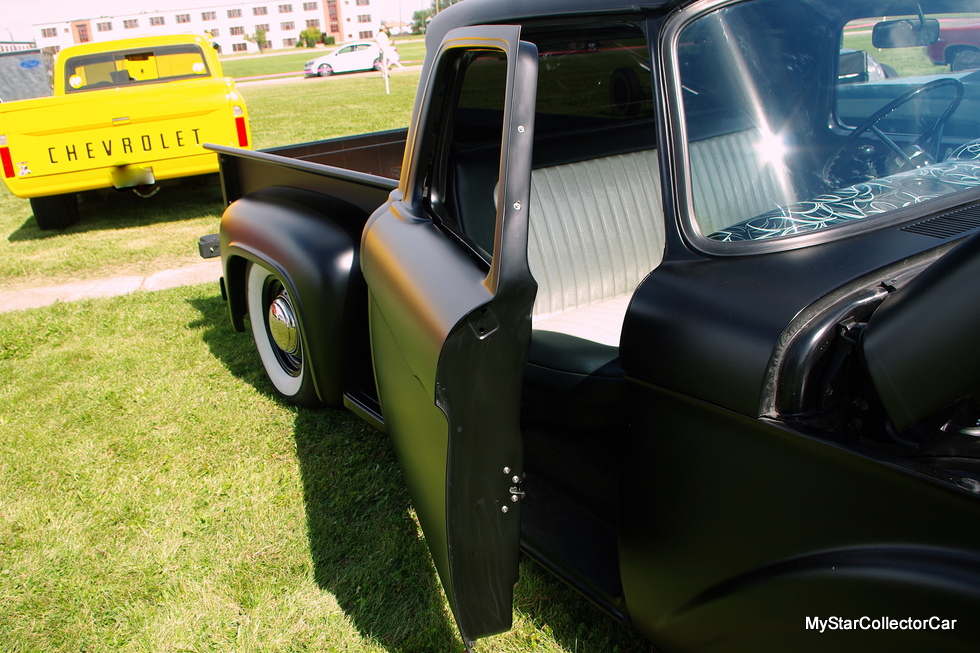 Marty is an electrician by trade but he's also a self-described "backyard mechanic" so the rest of the project played to his strengths. He'd "always wanted to build an old truck" and this old Ford was the perfect candidate.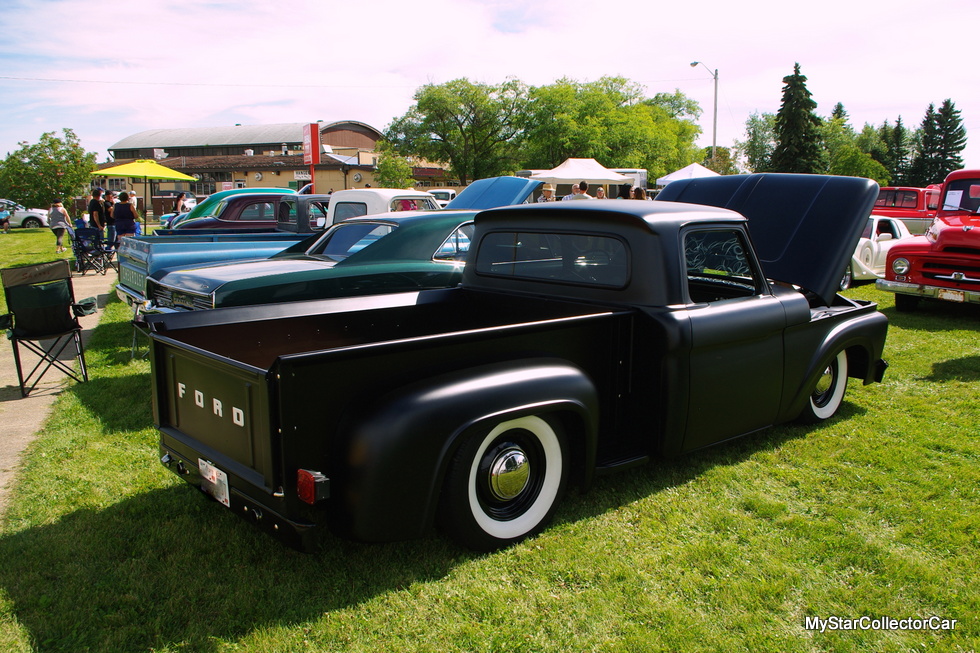 He wasn't impressed with the concept of a stock Ford truck suspension but he did want to retain some elements of the old pickup's setup so he opted for a combination of old and new.  He wanted the center of gravity "way down" so he dropped it a "static nine inches" so this truck "corners flat" thanks to a brand new, fixed ride height with a Mustang II front end. Marty fought hard to retain the original stock steering but he said, "It was the biggest challenge because it took a lot of figuring it out to make it work."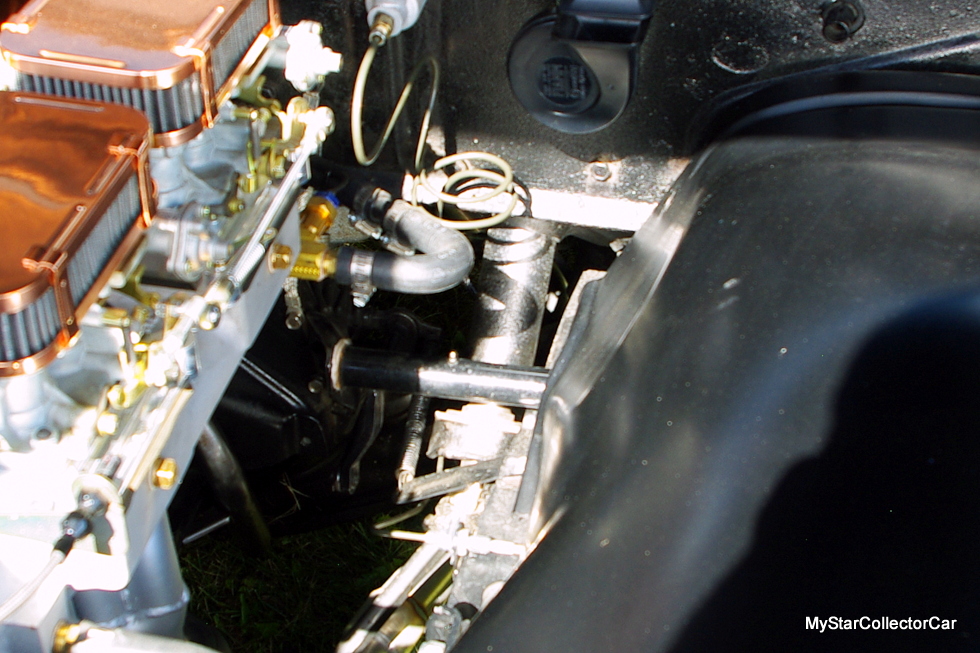 There were a few other details to take care of like the horn and installation of real gauges because Marty "doesn't trust idiot lights".  He added '46 Ford hubcaps to the stock wheels because he "liked the look".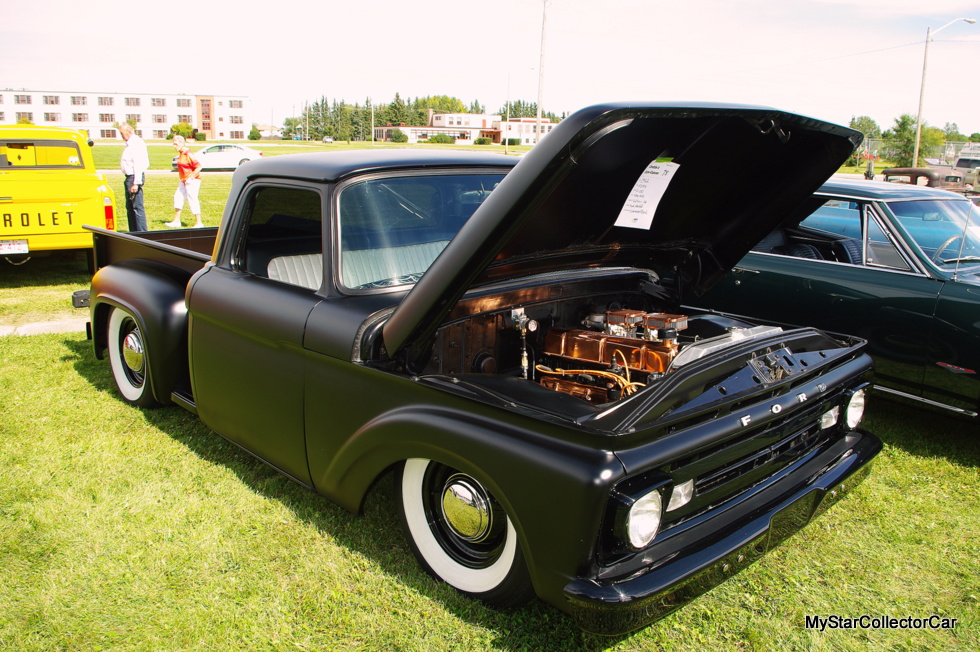 Marty has this truck to a point where he can hit the road and that's why he built it but there's another major reason. Marty is a big proponent of the car hobby and this '62 Ford pickup gives him a platform to sell kids on the car culture.  This truck is a billboard for the world of old iron because Marty has a mantra in life.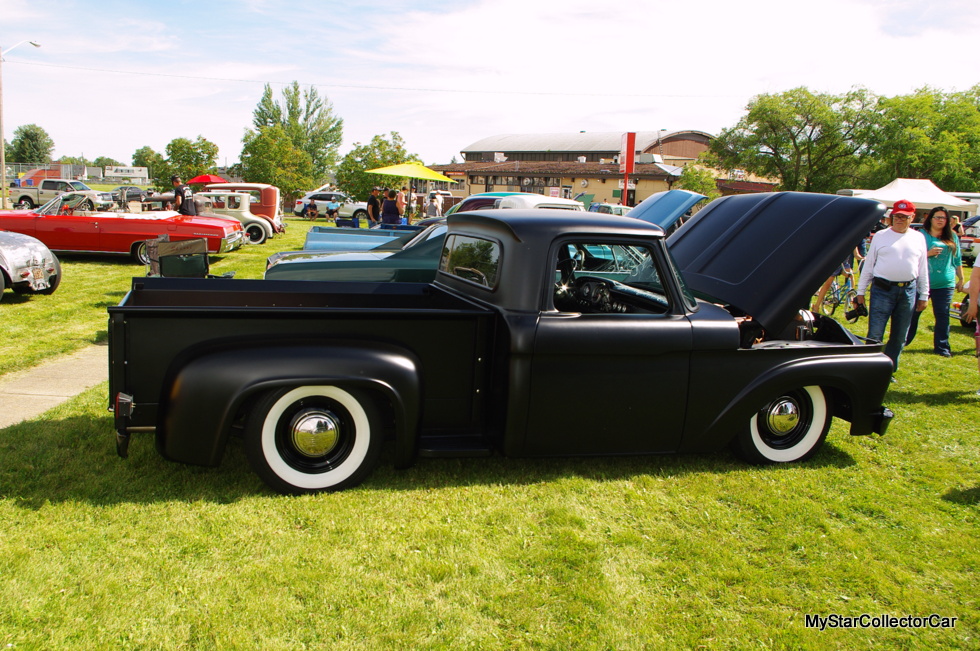 "I'm here to push the hobby to the next generation—that's why my son helped me on this".
Jerry Sutherland
CLICK HERE to Like us on Facebook
CLICK HERE to Follow us on Twitter
CLICK HERE to Follow us on Pinterest
**Please re-post this if you like it.