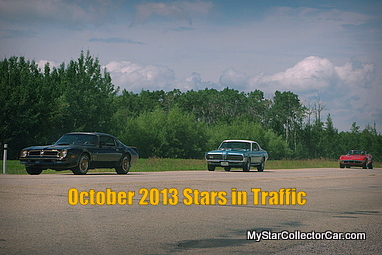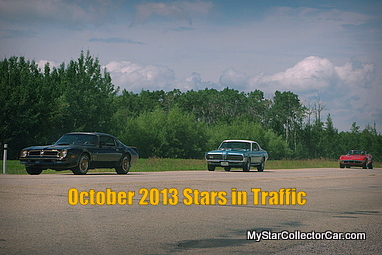 OCTOBER 2013 STARS IN TRAFFIC: TAKE A LOOK AT WHAT YOU WON'T SEE IN A MONTH
October is really pushing the limit for old iron because the days get shorter and mornings get colder so firing up the old ride can become an adventure.
Fifty-year-old cars hate cold starts more than fifty-year-old people.
That's why most car guys don't subject their old rides to the brutality of thick oil, raw gas and an overworked starter.
Old heaters are functional at best so frosty windows are another byproduct of seasonal runs in classic iron.
That's why these Stars in Traffic are a great way to look back at what it's like when the season is more appealing for car guys and old iron.
For a look back at past MSCC Stars of the Day please follow this link.