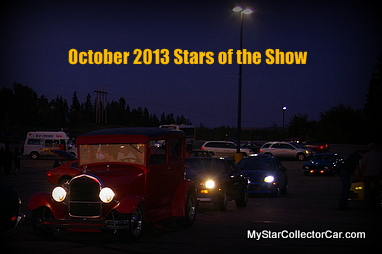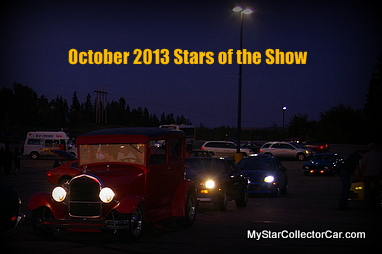 OCTOBER 2013 STARS OF THE SHOW: A LOOK BACK AT WHAT HARD WORK CAN ACCOMPLISH
2013 was a banner year for car shows and all the credit goes to the owners because they invest buckets of money and hundreds of hours to bring these classic rides to local shows.
The public sees the end result in the form of flash, chrome, horsepower and incredible details but in reality everyone of these old rides is a product of hard,dirty and relentlessly meticulous work.
Car projects are full of grime in the beginning, copious amounts of dust in the middle and long hours of tedious sanding. Add a major amount of skill and you have a finished product.
Despite the fact that these old cars and trucks often look like they came off the factory floor to the show they all got there the hard way…someone had to get their hands dirty.
Custom projects add more work to the equation.
The October MSCC Stars of the Show is dedicated to the car guys and car girls who sacrifice time and money to bring these rides to local events.
For past MSCC Stars of the Show please follow this link.