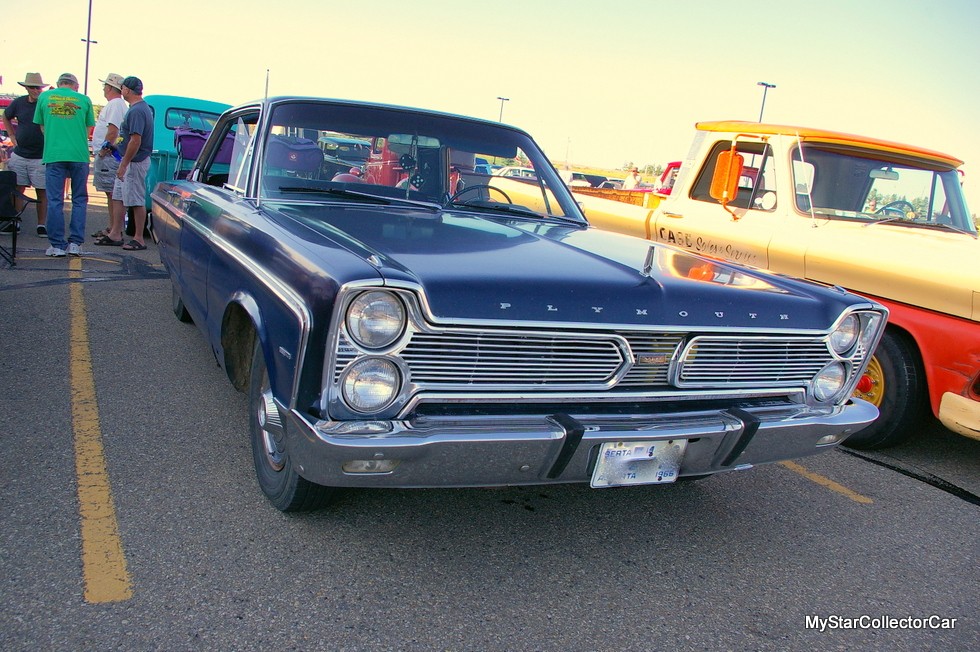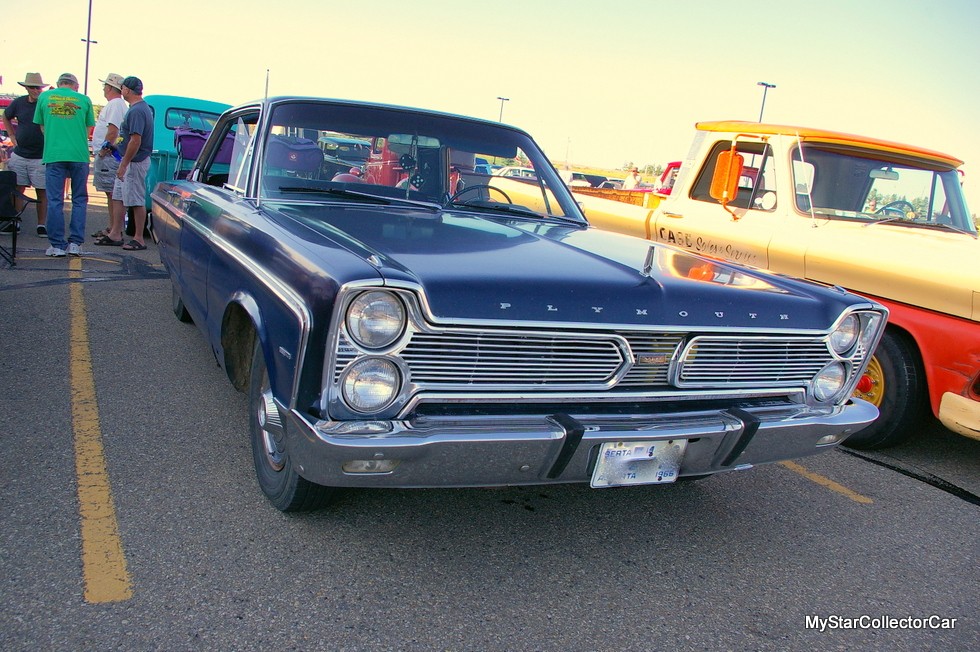 The full-sized 1966 Plymouth was purchased according to income grades that ranged from a barebones Savoy (working class) to a full-load VIP (upper middle class) that had enough trim and appointments to differentiate the luxury Mopar from its lower cost factory mates.
It's likely none of this brief history of Plymouth during the mid-60s really mattered to Crystal Marini, a young woman who was born long after the dawn of the Plymouth VIP in '66. Crystal's explanation was actually pretty simple: "It (the VIP) found me."
Crystal added that she "wasn't looking- but always wanted an old car." A golden opportunity to purchase the 51-year-old Plymouth presented itself and Crystal jumped at the chance.
The VIP still shows why it was the flag ship for the Plymouth line in 1966. It has its factory fender turn signal lights and full size wheel covers. The trim level on the VIP was a notch above the base models and it had bumperettes on its front bumper.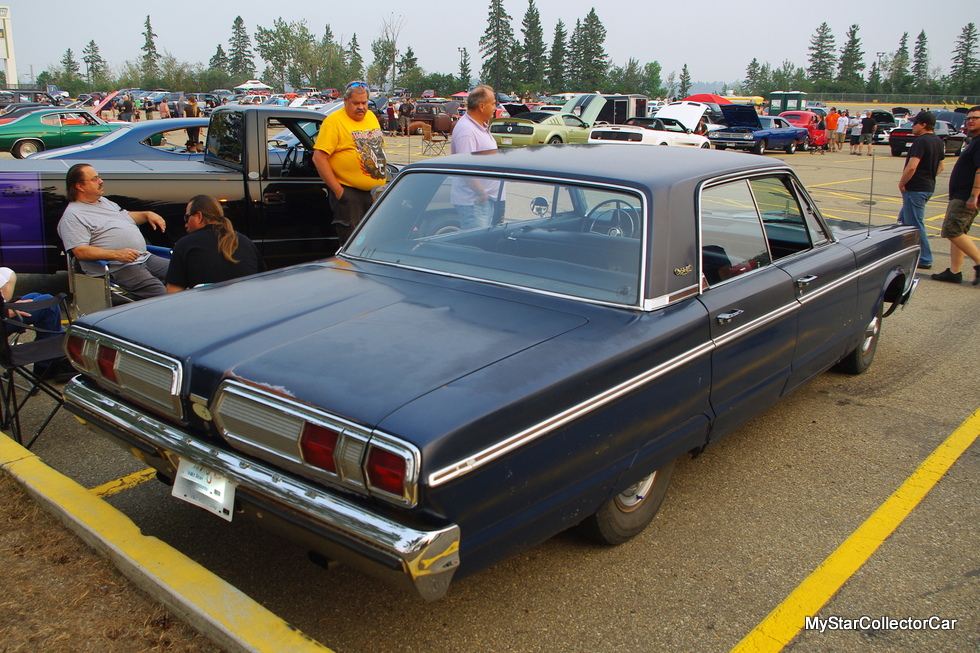 The rear bumper was also trimmed to a higher level and contained the words "Plymouth" in block letter form on it. The car had power steering and power brakes to make the VIP driving experience more comfortable for its owner.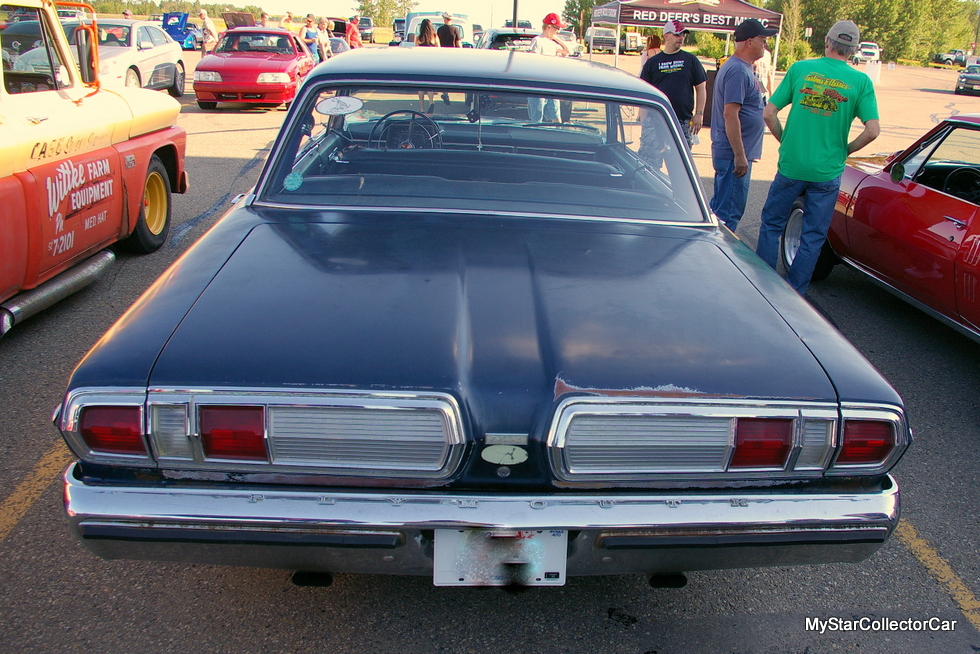 Its original 383 big block engine was in the VIP and gave the big car more punch on the road. Crystal is a hands-on owner who "did the work slowly" in her words. She is a self-confessed car rookie who admits she "needs lots of help" when it comes to her VIP.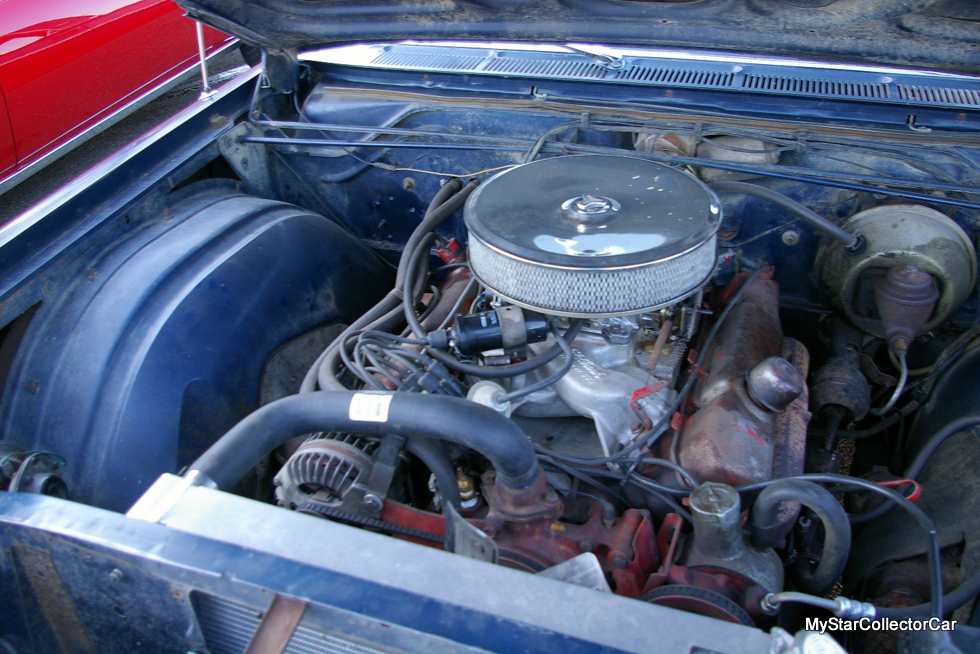 Crystal added that her car is "built-not bought" under her ownership and she wants to learn as she goes forward on her VIP. She added that her car project has become a hand-me-down party where car parts that are no longer useful to their former owners become part of her program.

Crystal relies upon their expertise in teaching moments where she is required to fix or replace mechanical items on her car. Crystal is also a full time student so her focus has been on her post- secondary education instead of her mechanical lessons this year.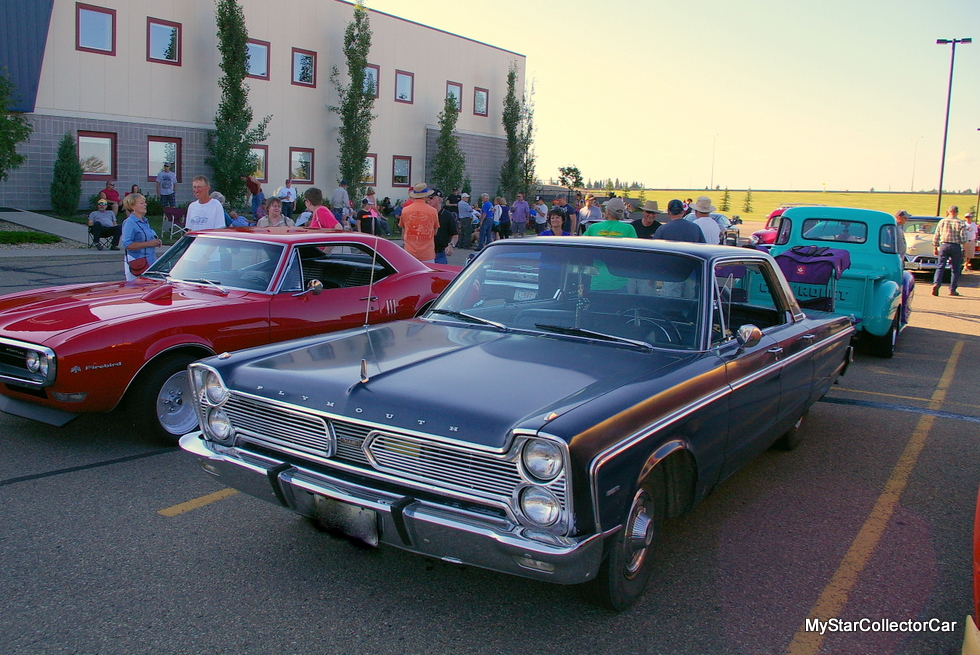 However, Crystal has reflected on her past work on the VIP: "I did it slowly and learningly".
The Plymouth VIP is definitely a survivor car in the truest sense of the term. The car still has its original paint and wears its 52-year-old history very well.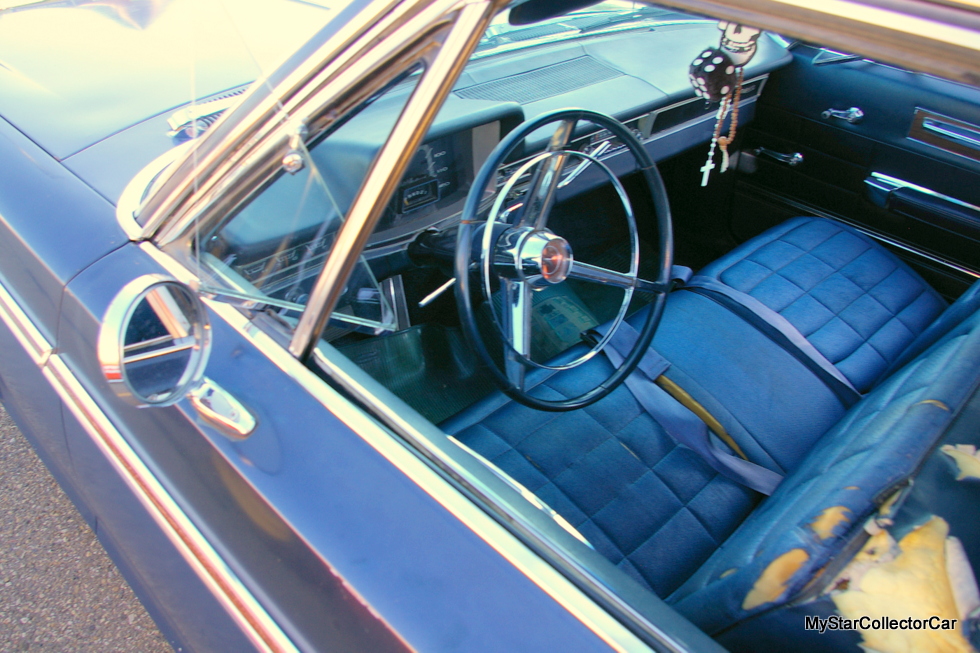 Crystal still has much of the original paper work for her VIP and believes she is the third or fourth owner of the car. She knows the car was bought locally and spent its entire history in her community.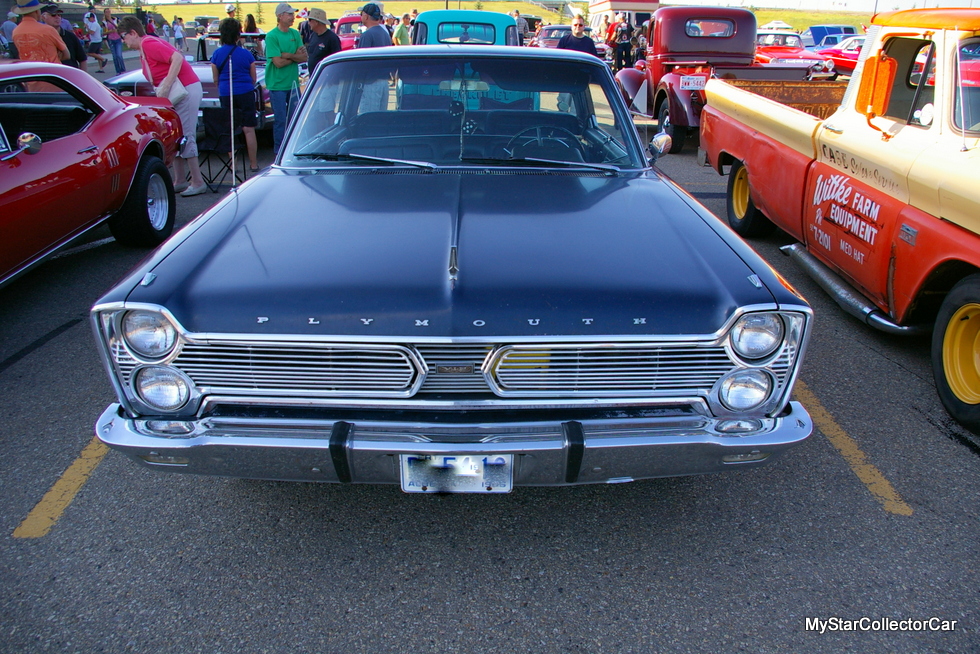 Crystal says the car runs well now, but the VIP has been a "bit of a process" to get the car to this stage.
She is still getting used to the car because it is a big car from a bygone era before Crystal's time, so she has not taken the car on any long trips.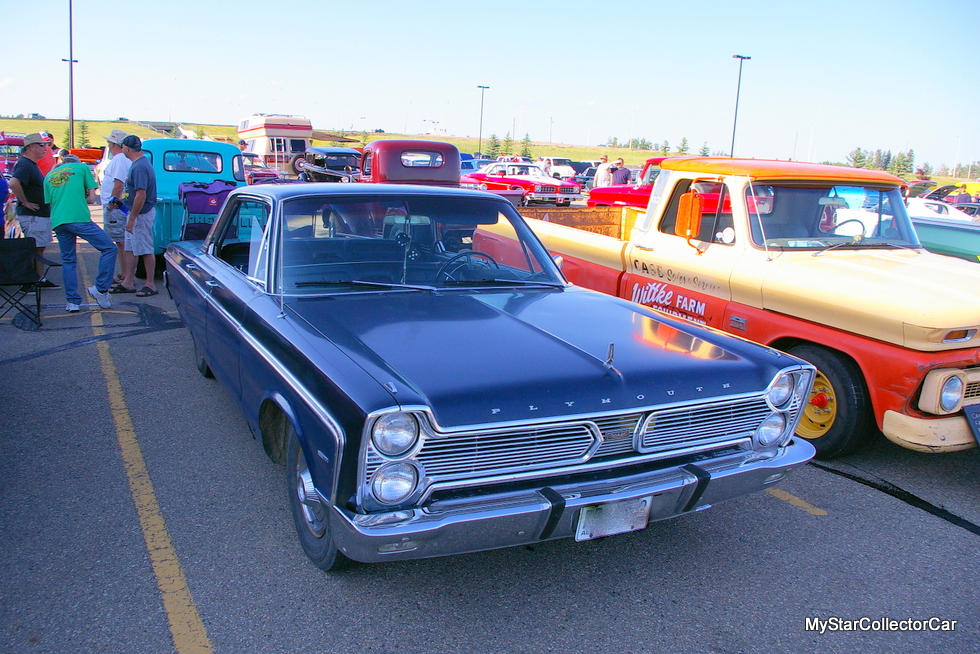 But it is a very comfortable trip down history lane for Crystal in the Plymouth VIP.
Jim Sutherland