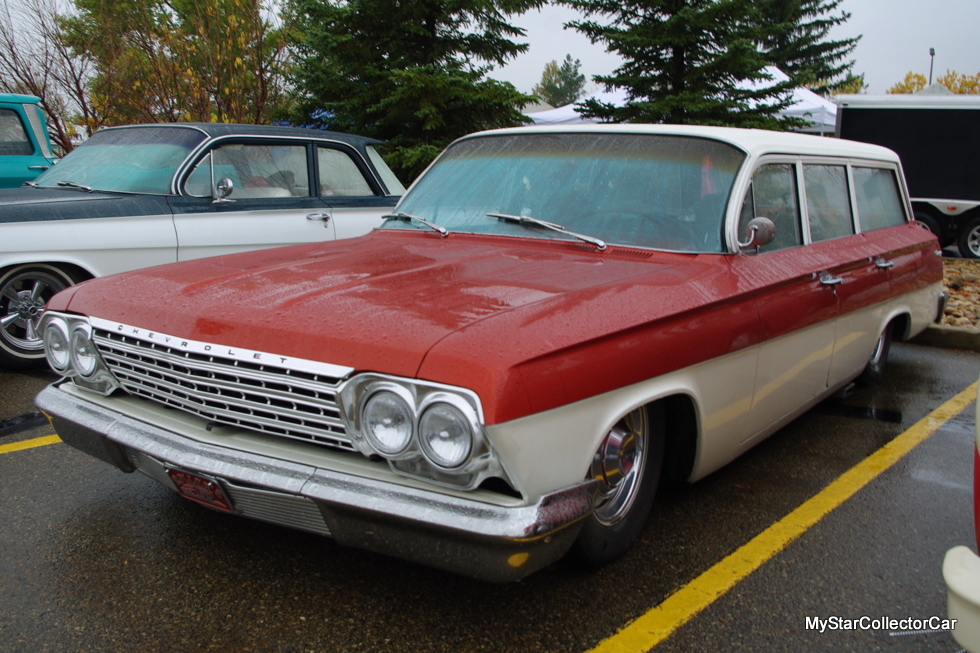 The station wagon became an automotive symbol of typical family transportation during the baby boomer years.
Station wagons were a practical kid-hauler and a predecessor to the minivan and sport utility vehicles of today.
A station wagon did not give a kid bragging rights during their reign as the practical solution to transportation issues for a large family.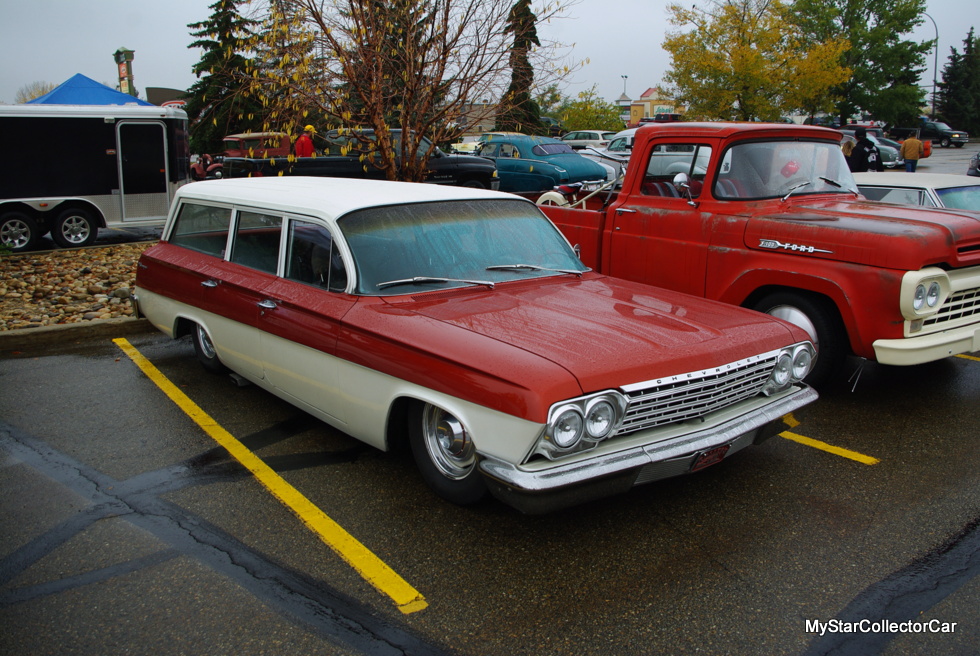 They were largely viewed as a boring and uninteresting vehicle that served a utilitarian purpose in North American automobile market.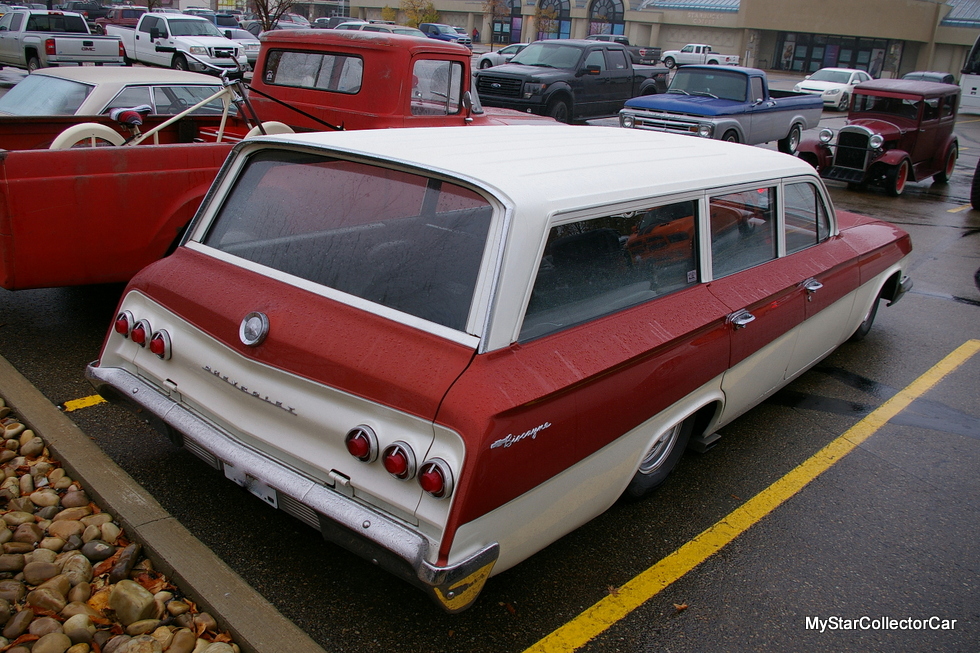 Eventually the station wagon began to disappear off the road during a changing of the guard in the automotive industry and a movement toward the wagon's aforementioned minivan/sport utility replacements. These days the sight of a vintage wagon on the road creates excitement because of their rarity.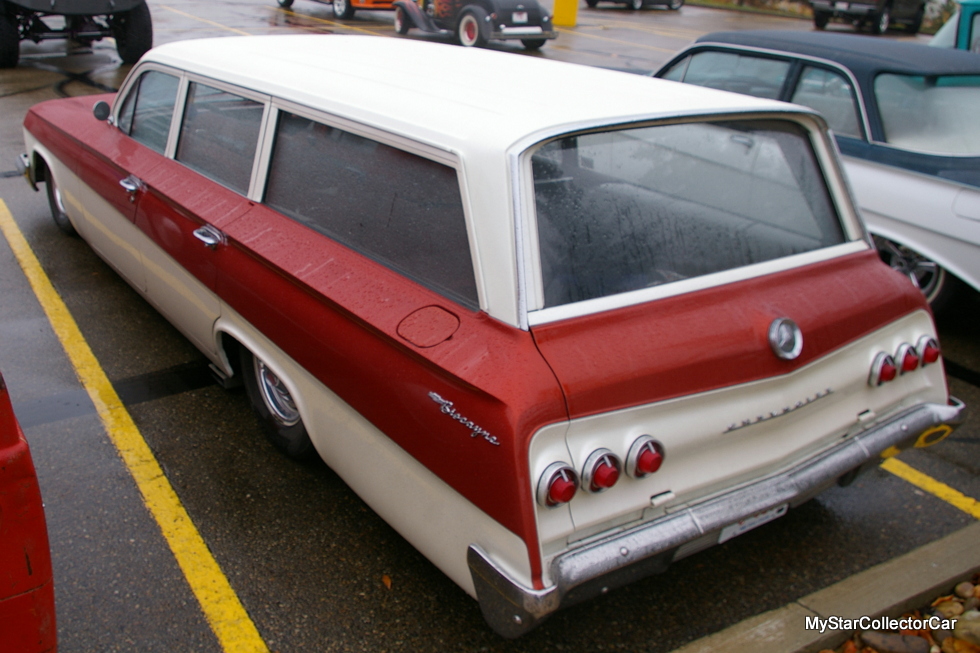 A 1962 Chevy Biscayne station wagon was a people magnet at a show and we were able to track down its young owner, Micah Johnstone.

Micah was born decades after his 55-year-old wagon left the factory but he embraced the cool retro style of his '62 Chevy.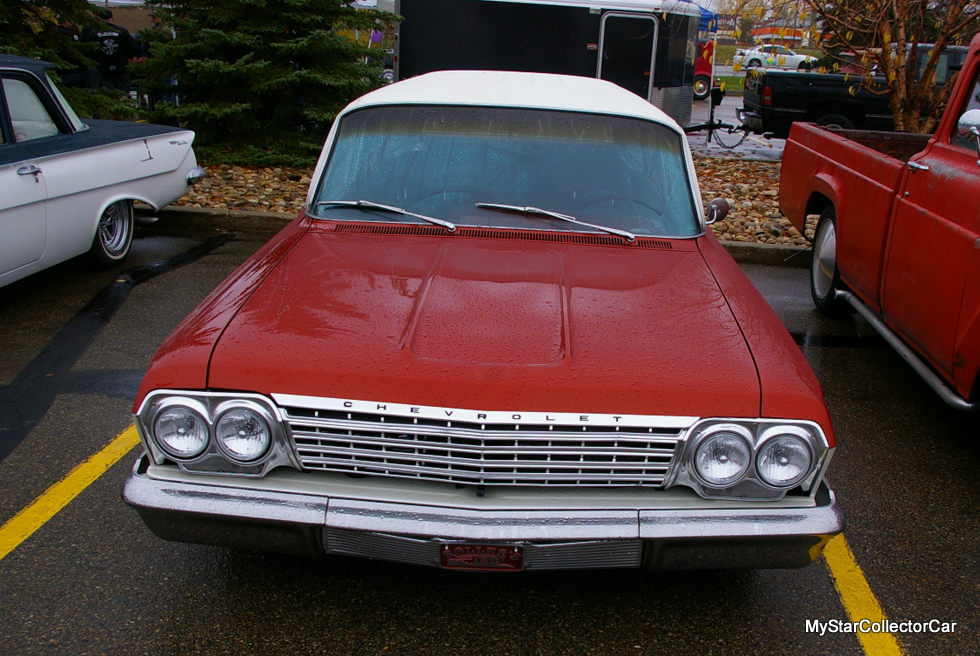 Micah purchased his wagon about 11 years ago and spent about 7 years on his resto mod project. One of the reasons for the length of Micah's car project is his regular job because Micah is a licensed mechanic.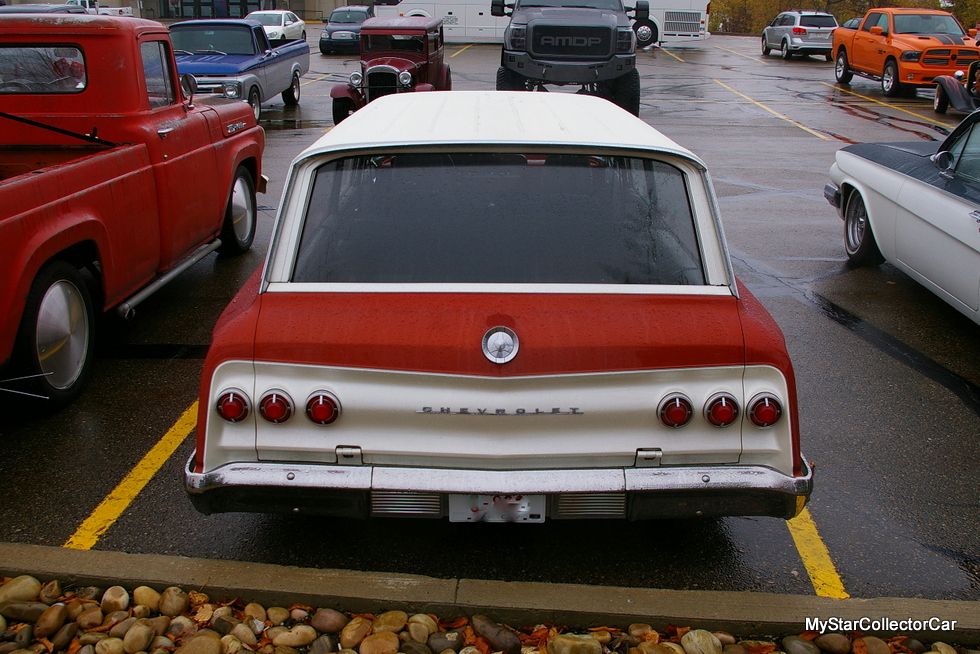 A mechanic spends his entire day working on vehicles and many of them need a complete break from wrenching during their free time. Many of them will allocate time on their personal projects over an extended period of time for this reason and Micah heavily subscribed to this game plan.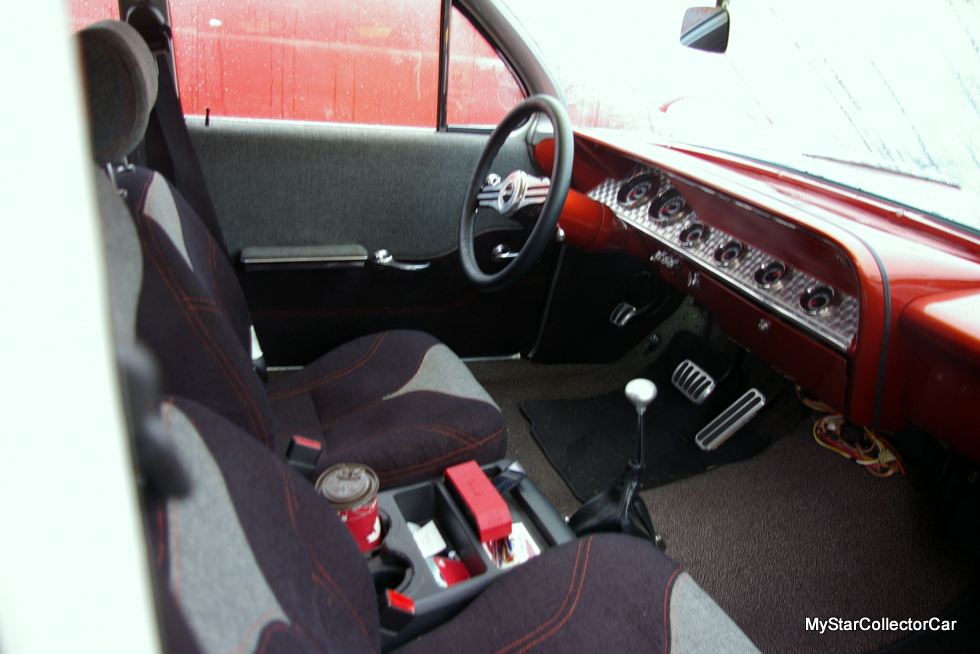 Micah wanted to upgrade the original power-train and chose a 2006 5.3 liter LS engine from a donor Chevy truck. Micah custom-built his engine mounts and channeled the cross member so he could fit the 21st century GM engine into the early 60s Chevy station wagon.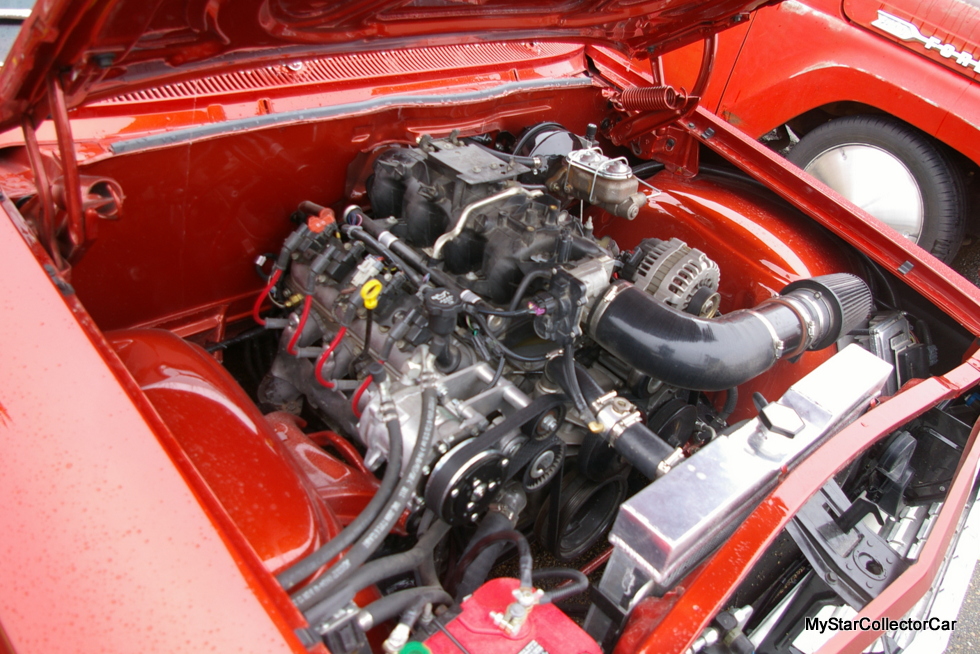 He also used the 4L60-E four-speed automatic transmission from the donor truck and the result was strong performance in the '62 Chevy wagon. Micah told MSCC his wagon can run all day at highway speeds and has a "sweet spot at 110-115 mph" when he really pushes the car.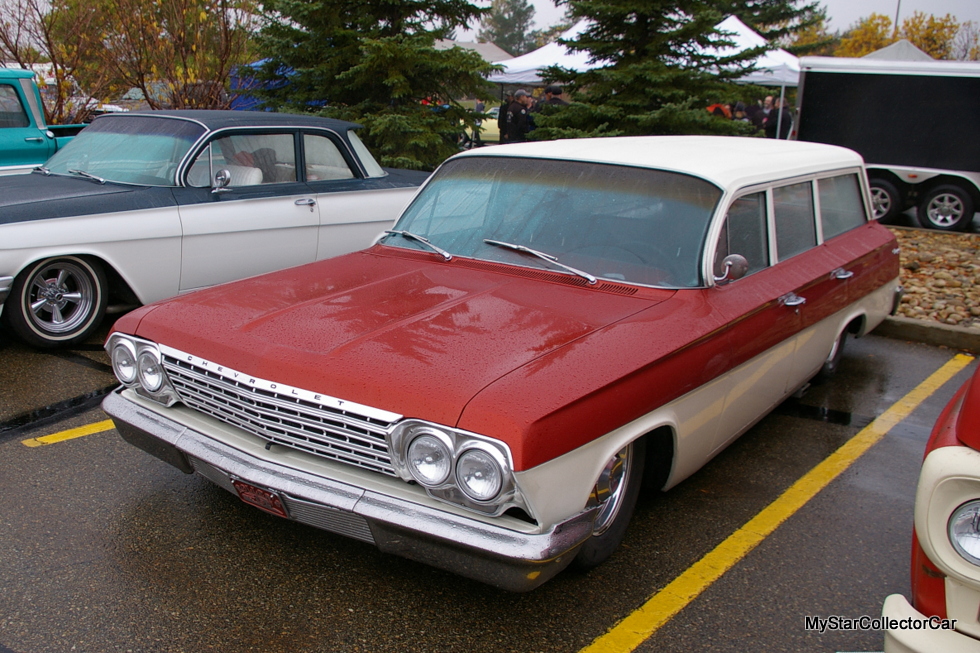 He added four-wheel disc brakes to his wagon and we believe Micah made a wise choice if he pushes the car to that level of warp drive on the road. The wagon also hugs the road a little more because Micah added an air ride system to his lowered Chevy.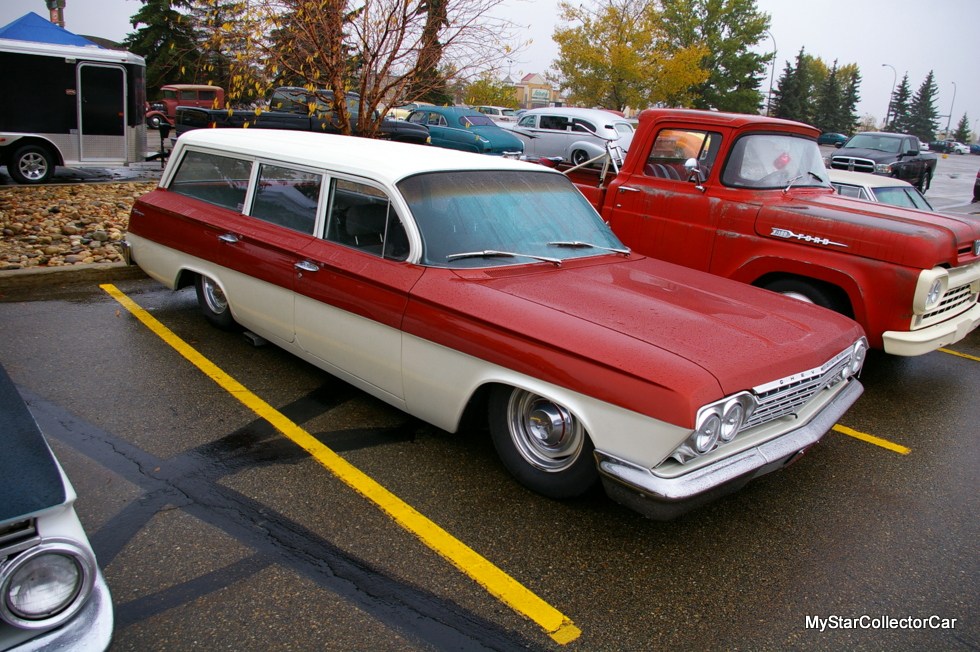 Micah's mechanical skills allowed him to modify the aftermarket air ride system to suit his wagon in a more effective way and give him a serious upgrade in the handling department.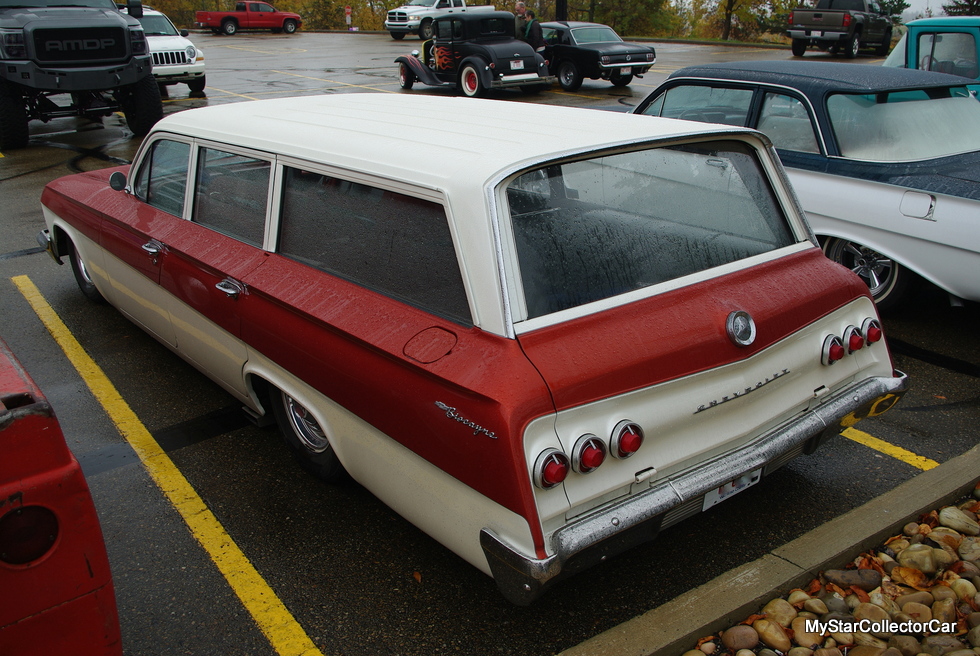 The wagon has been on the road for the past couple of years and Micah put over 5500 miles (9000 km) on his Chevy in the first two years. No wonder-he also gets around 23 mpg on the highway so he can easily afford to drive his station wagon on long trips.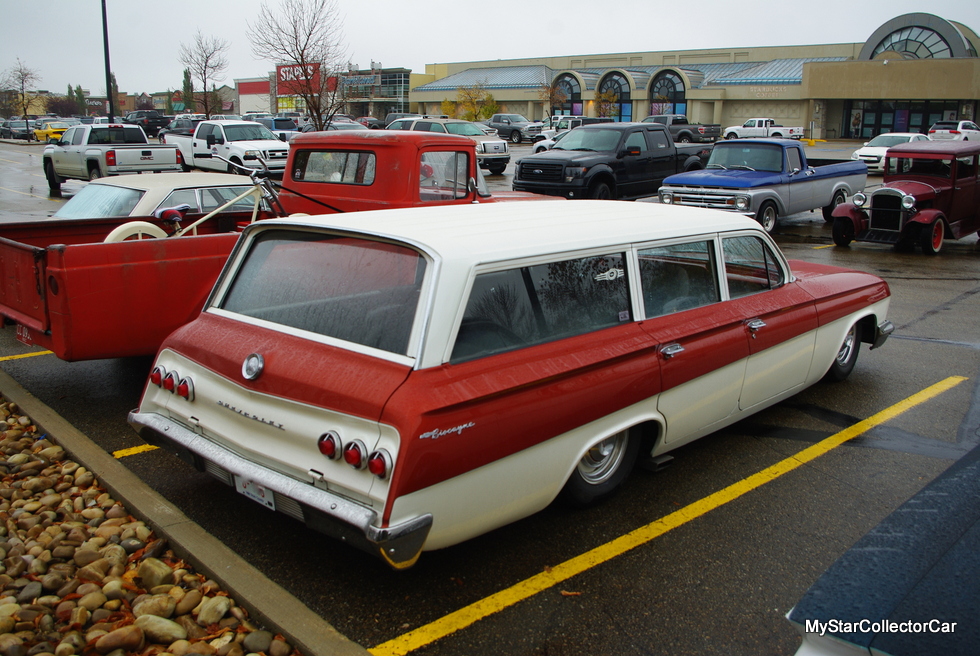 There are still a few things left on Micah's project, including the upgraded sound system that is currently at the wiring-but-not-installed stage.
However, Micah loves to drive his car in the summer so tying up the loose ends on his '62 Chevy wagon project can wait until winter.   
Jim Sutherland
CLICK HERE to Like us on Facebook
CLICK HERE to Follow us on Twitter
CLICK HERE to Follow us on Pinterest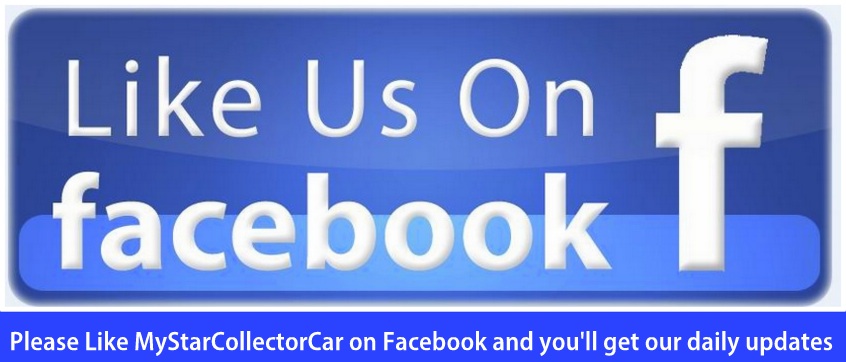 Please re-post if you like this article.