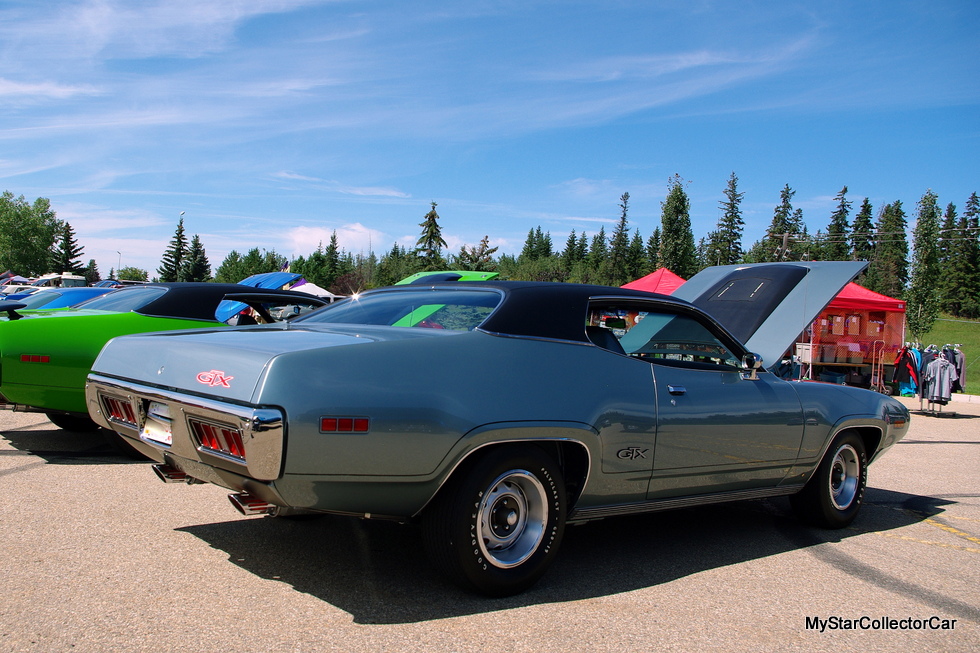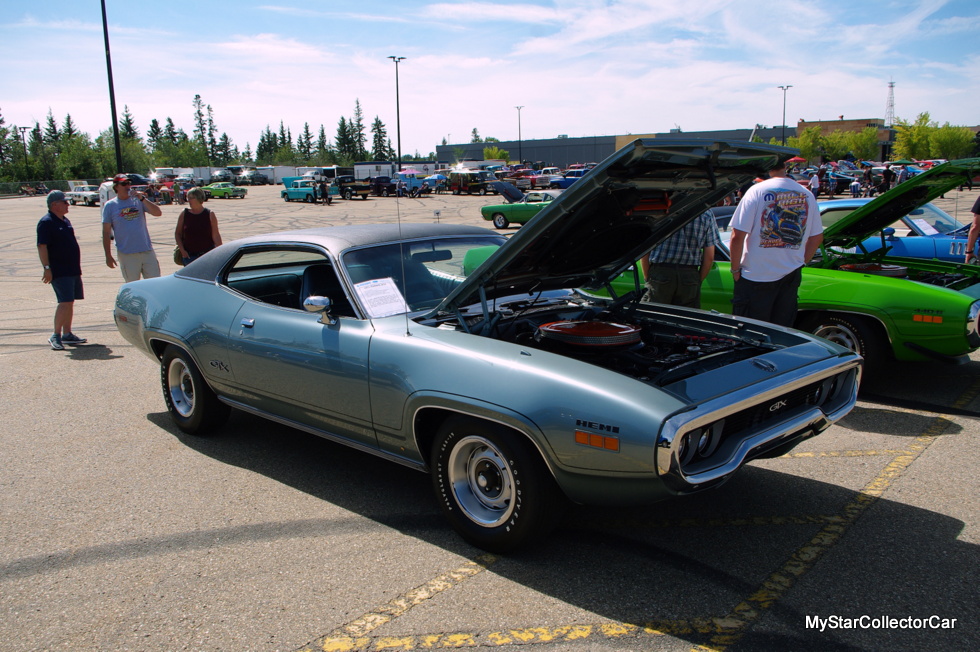 The car hobby is full of people from all walks of life.
'Most car guys come from average income households so the majority of them are hands-on build guys who find a project then turn hard work and talent into a show piece.'
Some car guys come from other worlds like pro sports, high finance, Hollywood and occasionally— organized crime.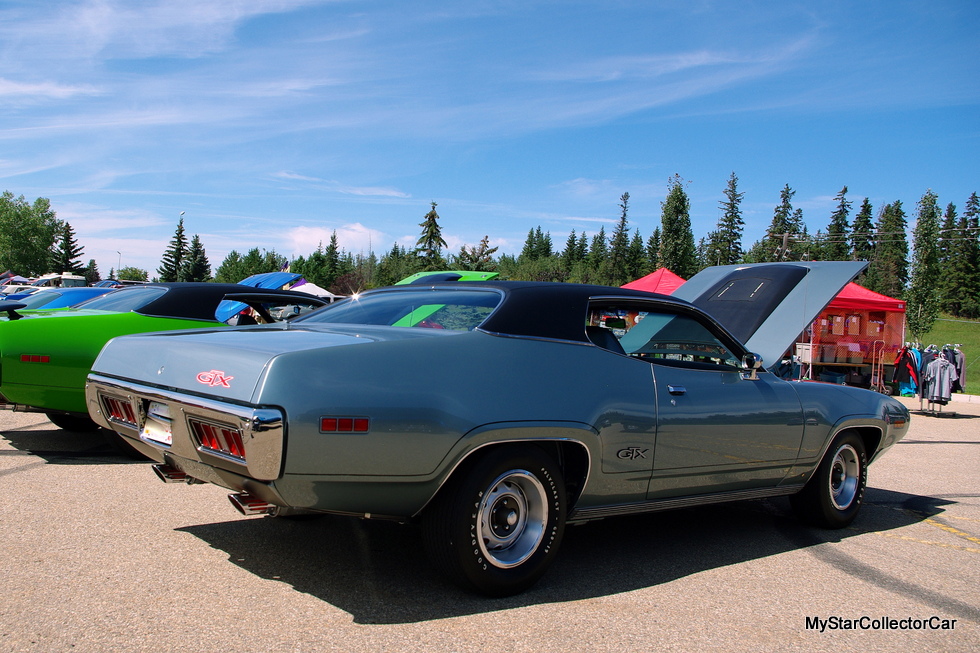 Peter Swainson at Southside Dodge is the proud owner of this impeccably restored 1971 Hemi GTX and he literally made an offer to a member of organized crime to get the car. Joey "Bats" Stentella was a member of the Gambino family in the 90s and he was also a huge Mopar guy.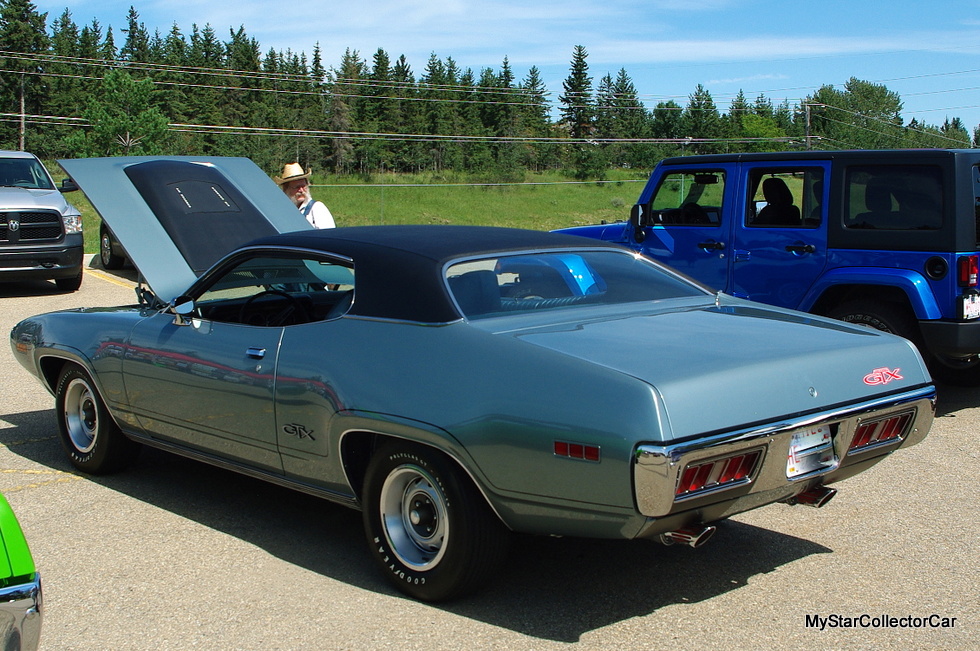 The car world is small on its own but it shrinks even more in the world of high-end Mopar muscle. This is a social circle where everyone knows (or will know) all the players so eventually you connect on  a personal level.
Peter saw the '71 GTX at Carlisle in 2006 but he'd already met Joey in 2002 at Carlisle because Peter had a pink Charger at the time that caught his eye. He described Joey as "a good guy to talk to—polite, articulate and friendly" back in 2006. Peter was definitely interested in the car but Joey had no interest in selling the '71 GTX at that point. The tone of the negotiations changed in 2008 because Joey was rounding up money for a casino in Costa Rica and in 2008 the recession was on in a big way. Money was extremely tight, so Peter said Joey "got a little more negotiable". Peter owned the car thanks to a bad economy.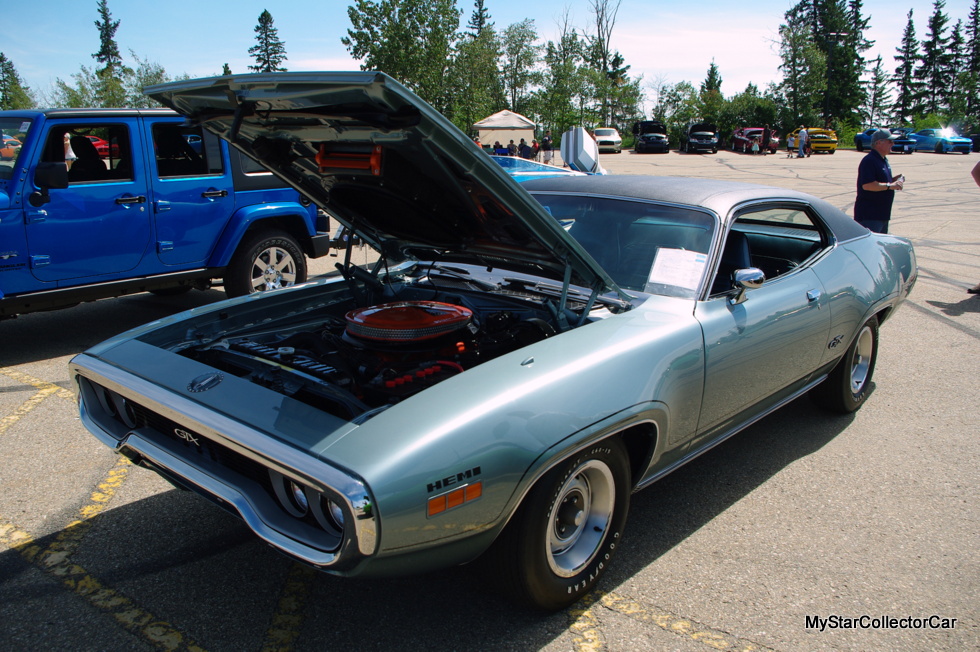 Things didn't work out well after that for Joey because he was arrested for online gambling charges and ended up in jail and all his assets (including a very impressive muscle car collection) were seized. He passed away in 2014 and his beloved collection was dispersed in a government sale.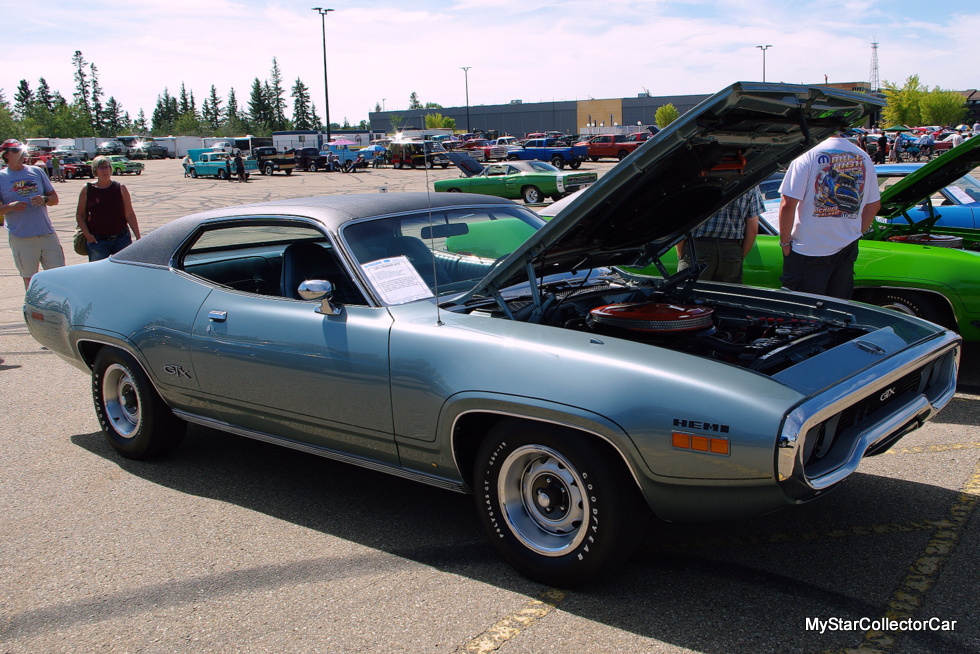 Joey had a museum full of classic Mopars—Peter explained how the only non-Mopar was a black '55 Chevy post but the rest of the collection was world class Dodge and Plymouth muscle.
This '71 GTX is a first class restoration because Joey had high standards for his cars. The restoration was done by a craftsman in Pennsylvania to an extremely high level who ended up under investigation by the FBI because of his association with Joey Stentella. Peter said the restoration man is an average family guy with no ties to crime so the investigation caused him a few sleepless nights.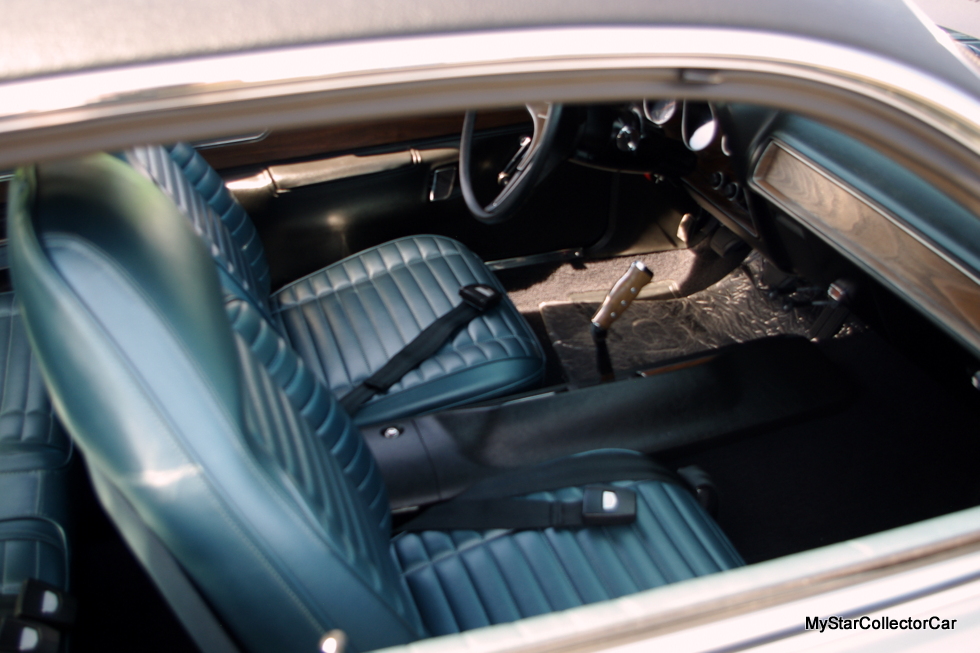 Peter said there's a Ray Barton hemi under the hood. Joey was definitely a discerning buyer when it came to Mopar muscle.Peter's GTX is extremely rare. This is one of only 11 that came with a Hemi and a 4-speed and it's only one of three with the Super Track Pack Performance Package. Finally, it's the only '71 Hemi GTX that came from the factory in Gunmetal Metallic.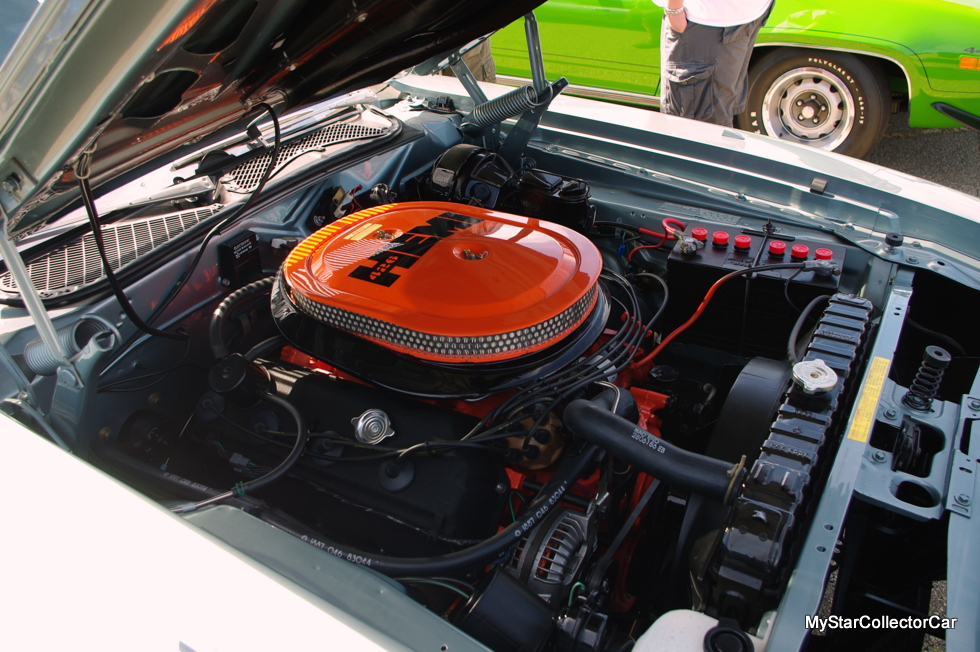 A 1971 Hemi GTX is a story unto itself but the back story to this fine example is almost better than the car itself. Not many guys can find a rare piece of Mopar muscle and grind a member of organized crime on the price but Peter is a shrewd buyer.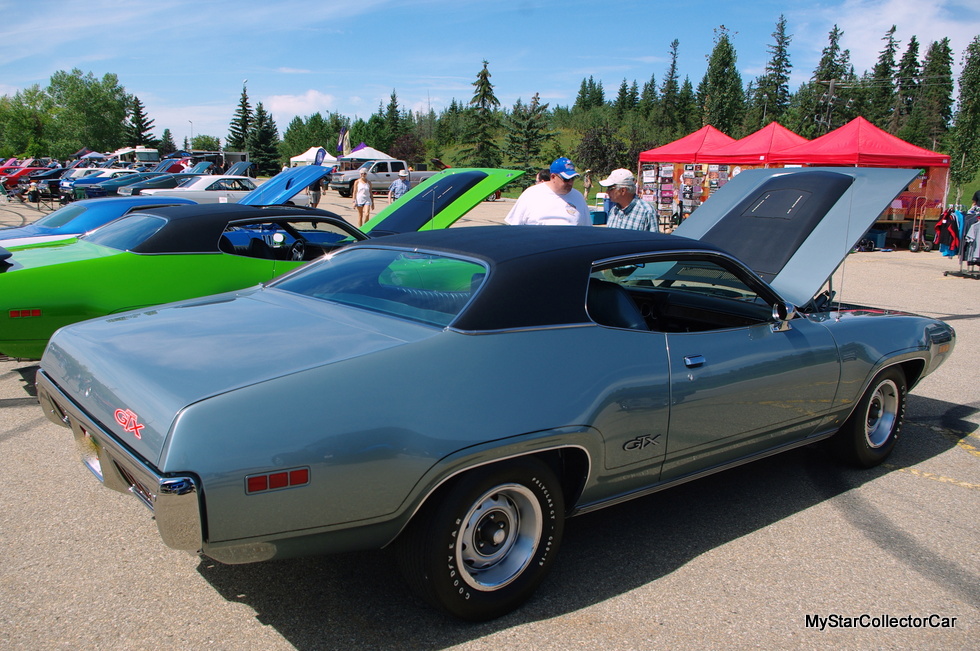 'He made Joey an offer he couldn't refuse.'
Jerry Sutherland
CLICK HERE to Like us on Facebook
CLICK HERE to Follow us on Twitter
CLICK HERE to Follow us on Pinterest
**Please re-post this if you like it.