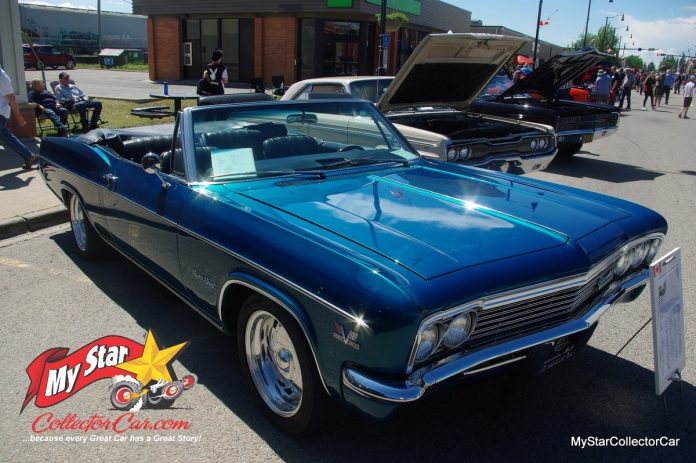 A 1966 Chevrolet SS 427 Impala convertible was rare–a '66 SS 427 Impala convertible (less than 10) sold in Canada was almost a unicorn.
A.J. Boyd is the proud owner of this incredible rare '66 Impala–no one on the planet knows more about this car, because A.J. has owned it since 1973. He said the original owner was probably an oil patch worker based out of Edmonton, Alberta, Canada who ordered this car through GM Products.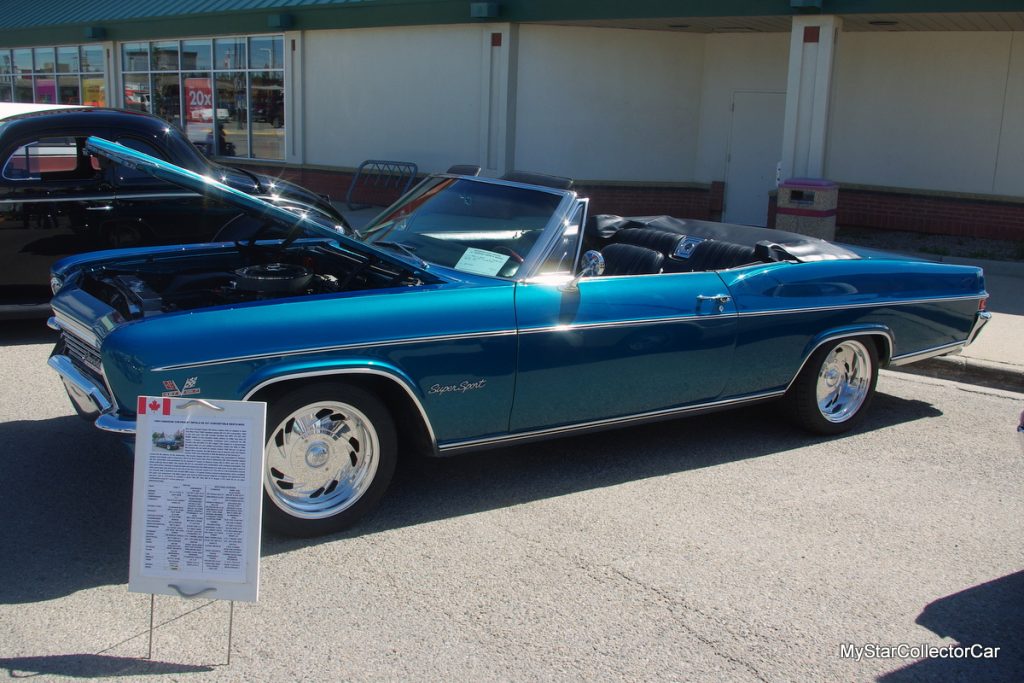 This Impala was fully-loaded car with a Muncie 4-speed, power windows, power top, power steering, power brakes—it even has a power antenna. The Impala had 66,000 miles on it when he bought it and now it has around 100, 000 on the clock.
The original owner bought the car out of a Vancouver, BC GM dealership and took it to Edmonton. The car changed owners and ended up in Dawson Creek, BC, Canada. A.J. bought the car from his brother in 1973 and it never left his hands.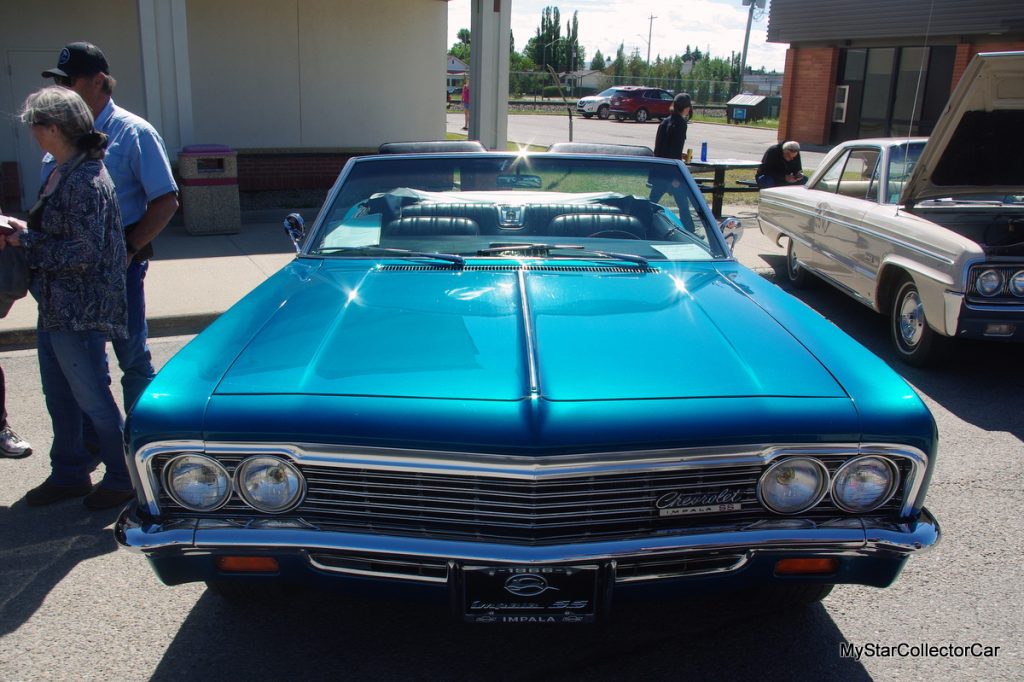 The factory 427 was blown up long before A.J. bought it, so it had a 454 in it—AJ blew that one up drag racing. After that A.J. ran a 427 until 2005 until he replaced it with a 427 stroked to 490 cubic inches. He also upgraded to a 5-speed manual transmission.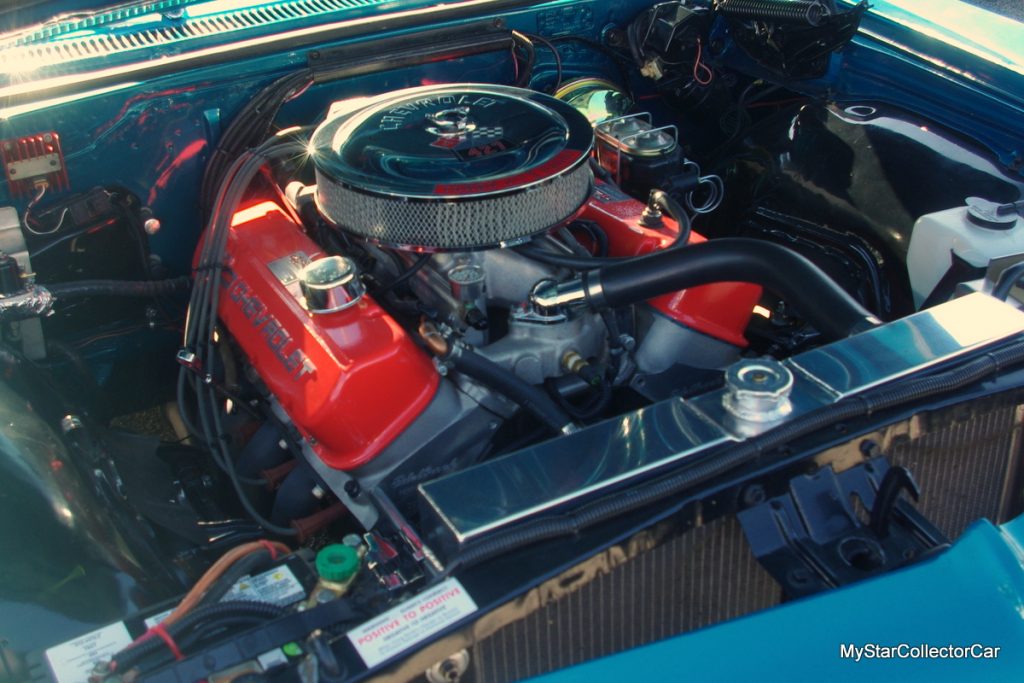 A.J. said the car "has been painted a few times and the interior was done in 1982—the back seat and door panels are still original". Retirement loomed for A.J., so his goal was to do a frame-off restoration and make the car the best it could be. A.J. started with the stroker 427, but he didn't stop there—he upgraded everything under the car.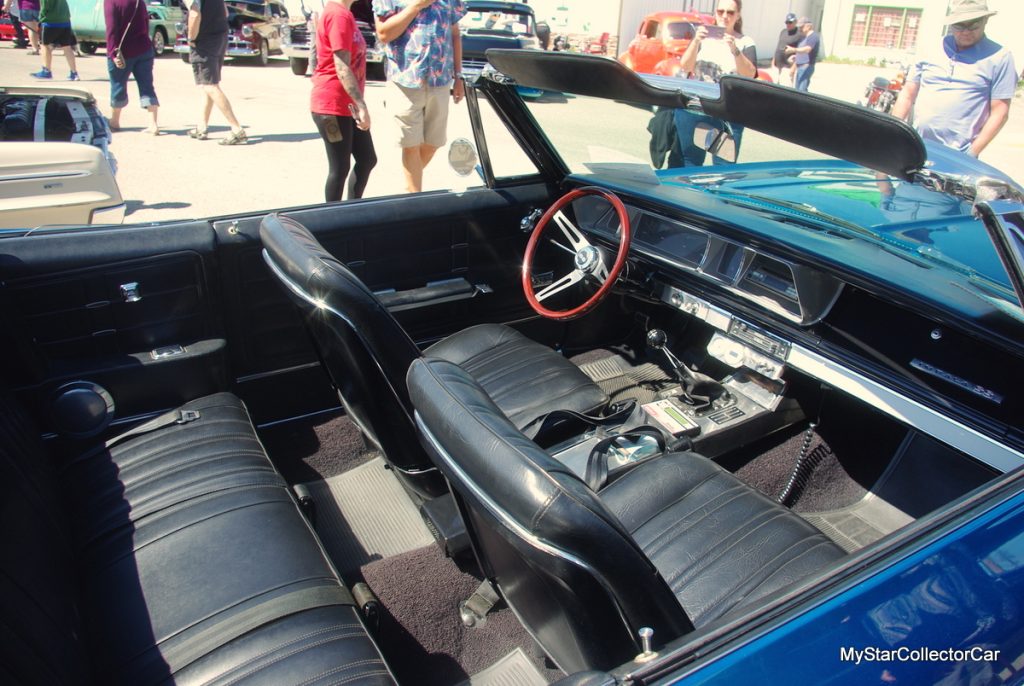 He added new, higher-tech suspension parts and boxed the frame because he knew the extra torque would test the factory specs. The car had a track rear end, but A.J. went to a tamer highway gear to keep it from working too hard at 70 miles per hour. His goal was to make his Impala closer to a pro-touring car than stock.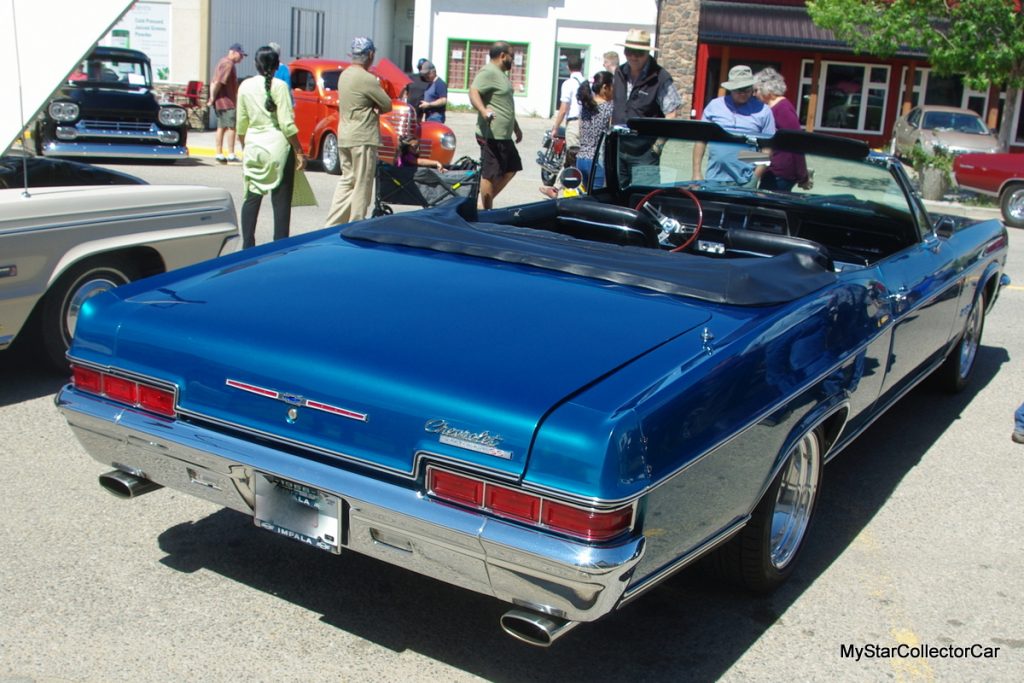 A.J. remembers what the car rode like before—he said it "rides a lot harder now, but it handles turns a lot better". He thinks the thinner tire profile is a big factor in the ride harshness, but the four-wheel disc brakes give him more confidence in today's traffic. The extra gear in the 5-speed manual gives him a slight gas mileage advantage he never had with the factory 4-speed.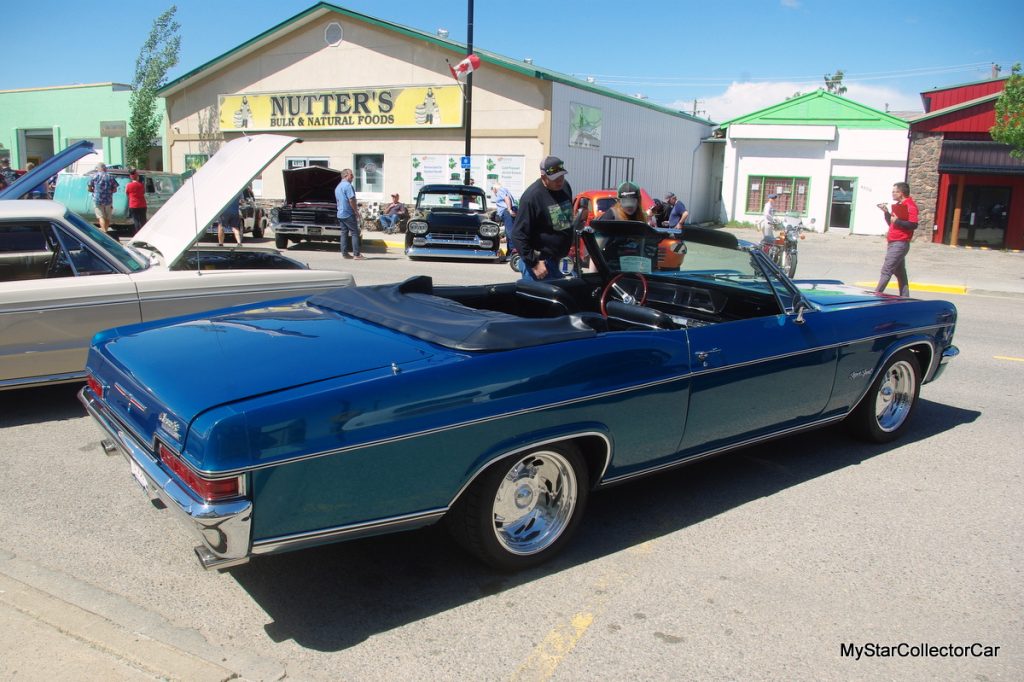 A.J. replaced all the original trim with reproduction pieces and upgraded in some cases. For example, some of the original trim was aluminum but now it's stainless steel. There are a few trim pieces around the windshield that are impossible to find because this is a convertible.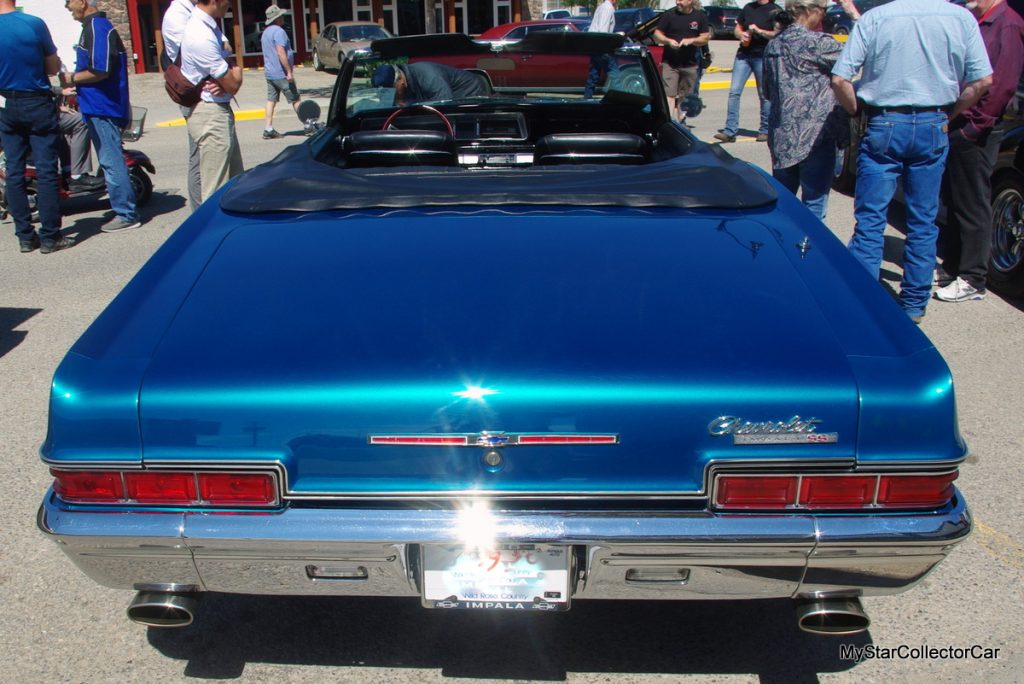 This has been a happy 50-year relationship for A.J. He gets the car out 2-4 days a week, depending on the weather and he gets to 40-50 car shows a year. It's been a long, happy road for A.J. and his '66 Impala SS 427.
By: Jerry Sutherland
Jerry Sutherland is a veteran automotive writer with a primary focus on the collector car hobby. His work has been published in many outlets and publications, including the National Post, Calgary Herald, Edmonton Journal, Ottawa Citizen, Montreal Gazette, Saskatoon StarPhoenix, Regina Leader-Post, Vancouver Sun and The Truth About Cars. He is also a regular contributor to Auto Roundup Publications.
Please re-post this if you like this article.