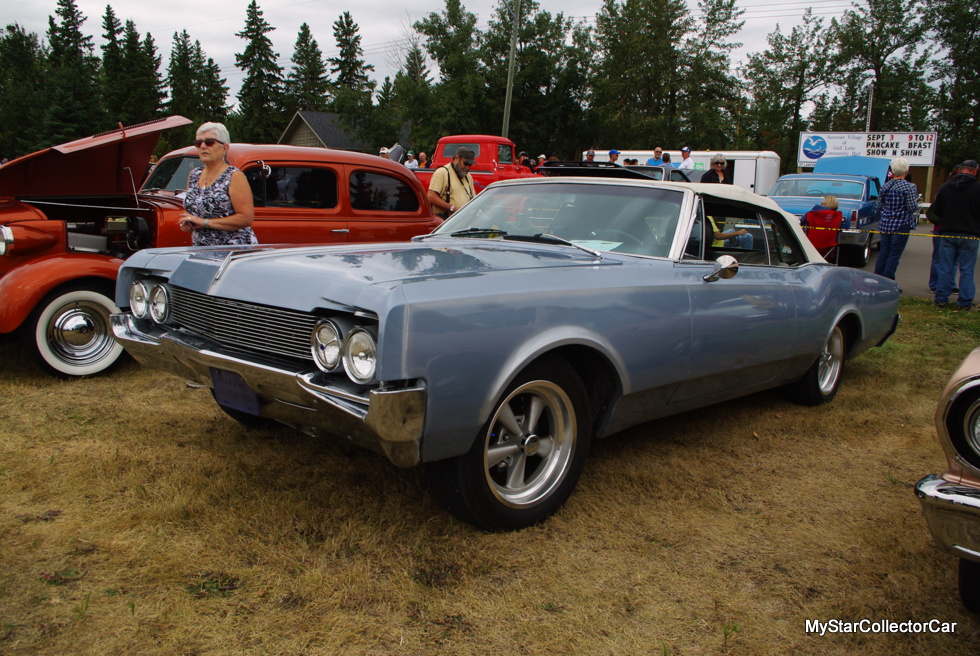 There was always something very cool about big convertibles during their heyday in the Sixties.
A 1965 Olds Dynamic 88 drop top was large and definitely in charge when it debuted 43 years ago on North American roads.
The big convertible was able to roll on down the highway with both comfort and luxury-Olds style.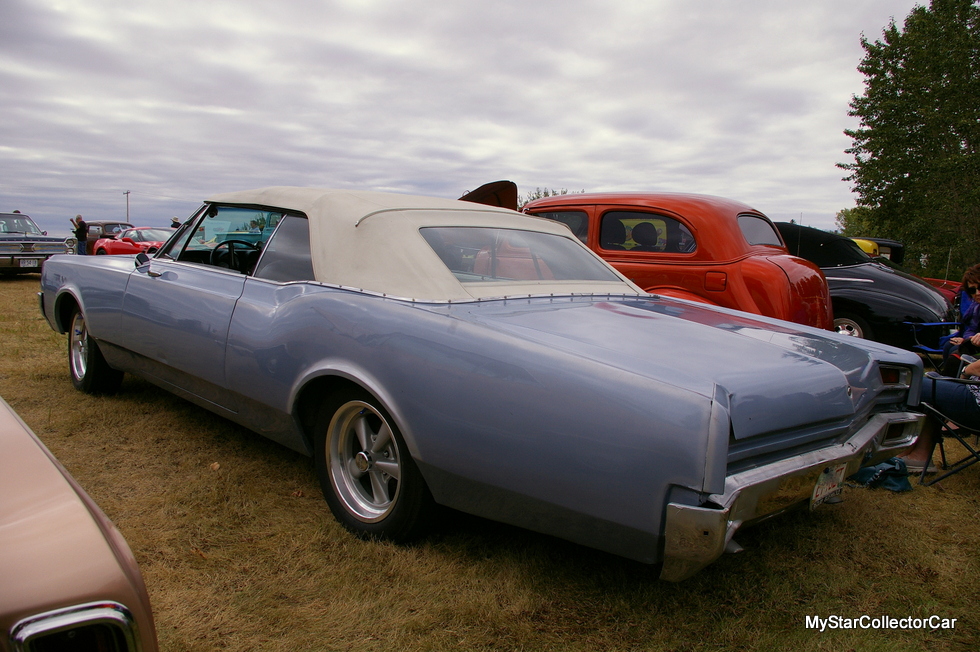 Randy and Phyllis Pross did not own an Olds Dynamic 88 in '65 because they are practical people who likely saw little personal need for a convertible at the time.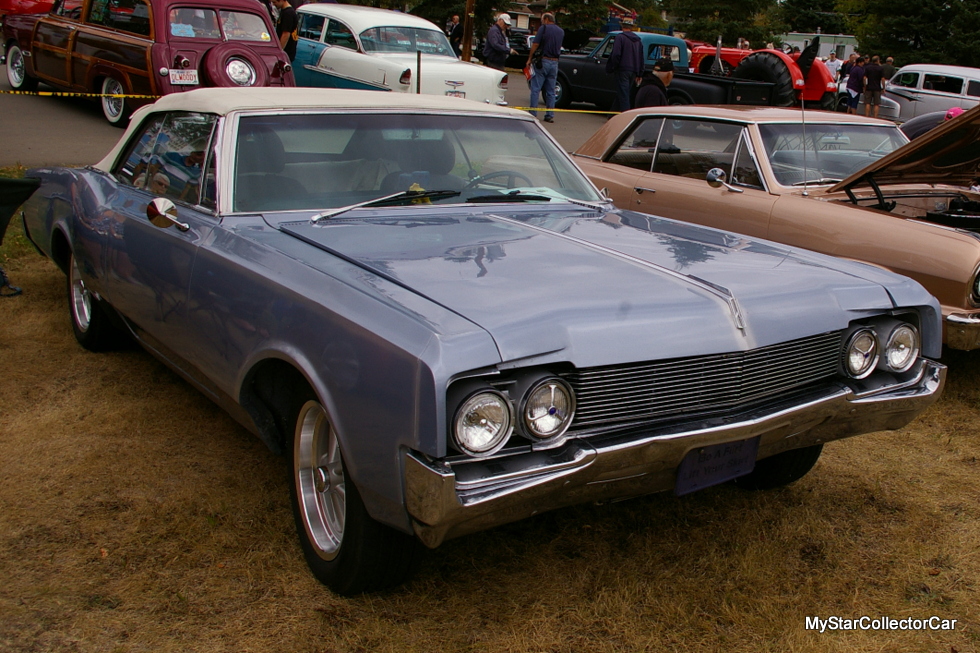 Randy and Phyllis like vintage vehicles, but they wanted a car that could serve two duties as a classic and grandkid hauler when they began their search in earnest about 16 years ago.

The oldest of their grandchildren was still a preschooler at the time and they wanted a car with more room to haul extra people-even little people.
The '65 Olds Dynamic 88 convertible was a good compromise because it was big enough to haul grandkids-and sporty enough for Randy to drive it.
Randy put his own stamp on the Olds fairly quickly because the original 425 cubic inch Olds engine was tired, so he transplanted an Olds 455 cubic inch big block into the car because he "got a deal on it", in Randy's words . The result was a fast machine that did not miss a beat on long trips.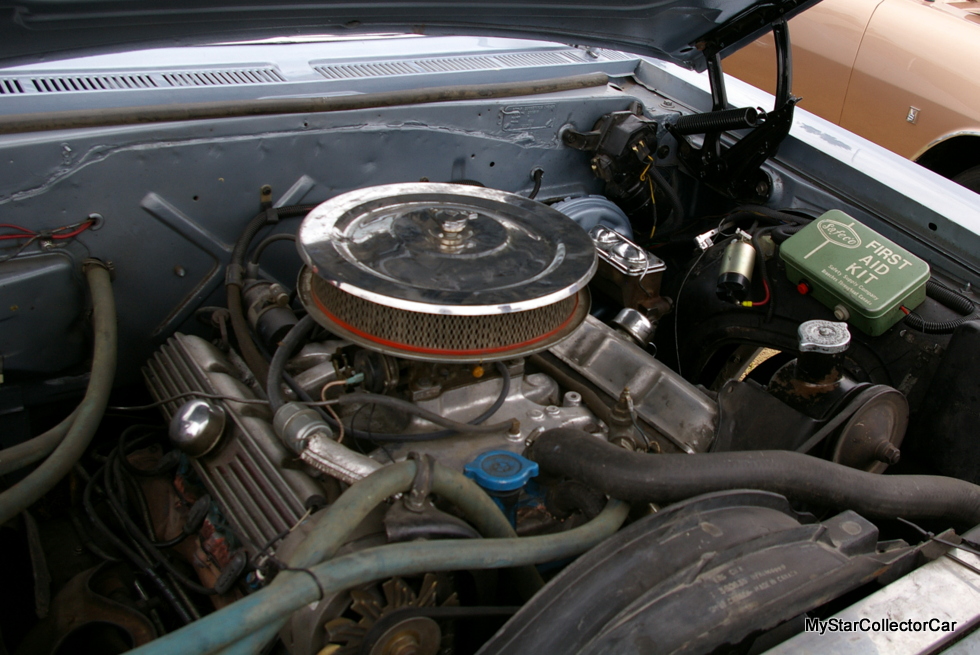 Randy also grafted a 1973 Olds front clip onto his '65 because he wanted to add disc brakes and an upgraded front end to his '65. The result is a car that "goes down the road straight as an arrow", according to Randy.
Randy also added a custom gauge package to the Olds because he wanted precise readings for everything from oil pressure to velocity and is basically happy with the new system. The exception might be the new speedometer because Randy is still tinkering with its accuracy.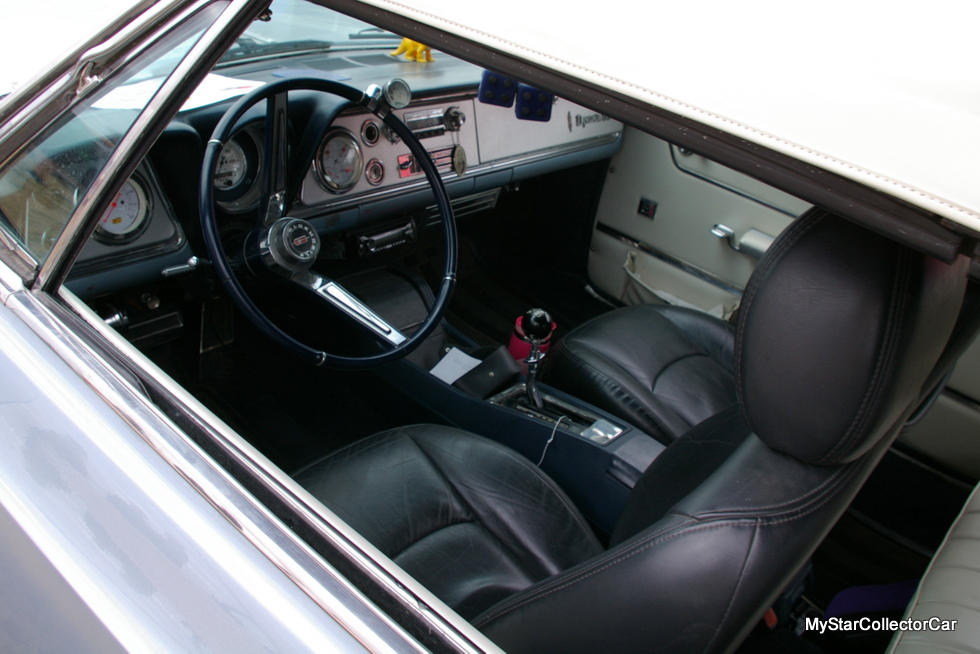 The car's upgraded performance is very important to Randy and Phyllis because they have traveled tens of thousands of miles in the classic Olds over the years.
The car has been to Reno, Spokane and Minnesota from their Alberta, Canada home many times for shows since Randy and Phyllis became its owners, and they have only encountered minor issues during those excursions.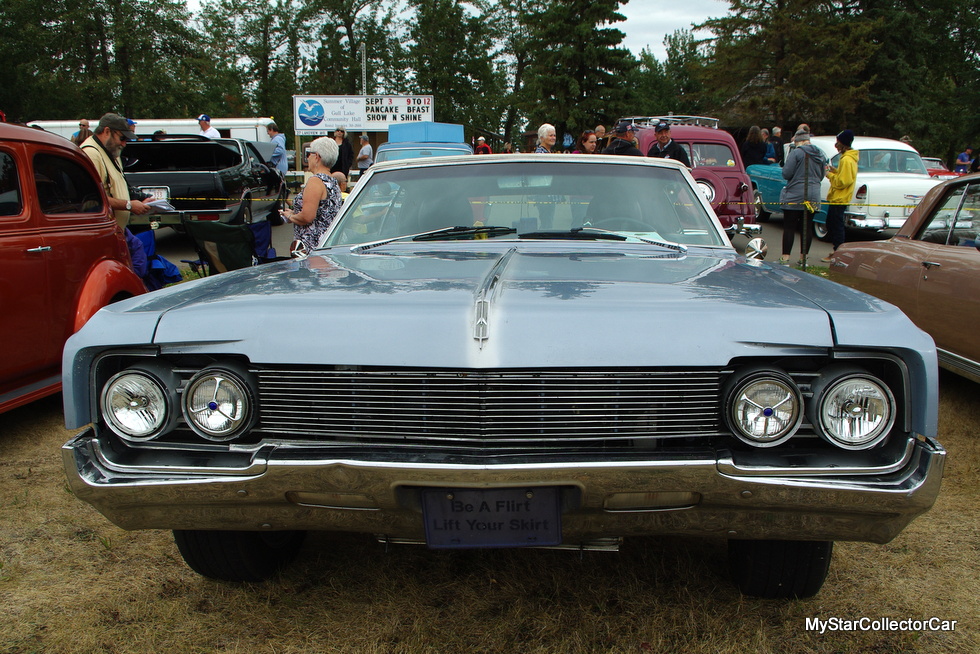 One of the more memorable issues was a vapor lock problem in the extreme summer heat of Reno, Nevada. Randy solved the problem with an electric fuel pump that ensures the Olds gets enough gasoline in liquid form because of the extra fuel pressure.
Randy and Phyllis are also antique buffs and have purchased items during their trips in the Olds. In fact they have used the big convertible like a delivery or pickup truck over the years when a big antique piece will not fit in its large trunk.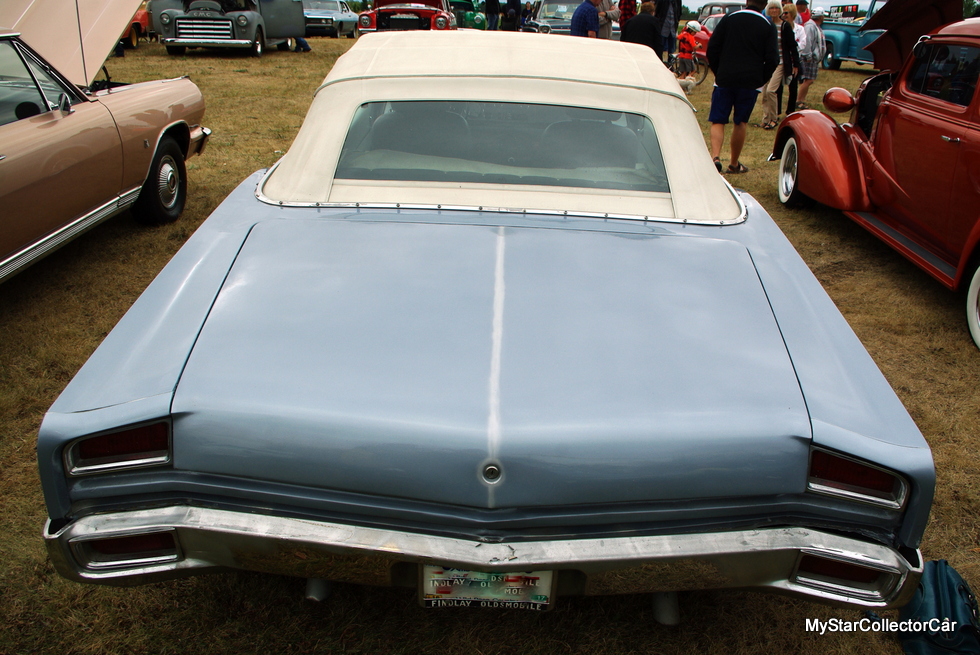 They simply put down the top on the Dynamic 88 and shove everything in its large back seat so they can haul items. Randy added that he has even been able to haul a slightly dismantled Lazy Boy chair in the big Olds.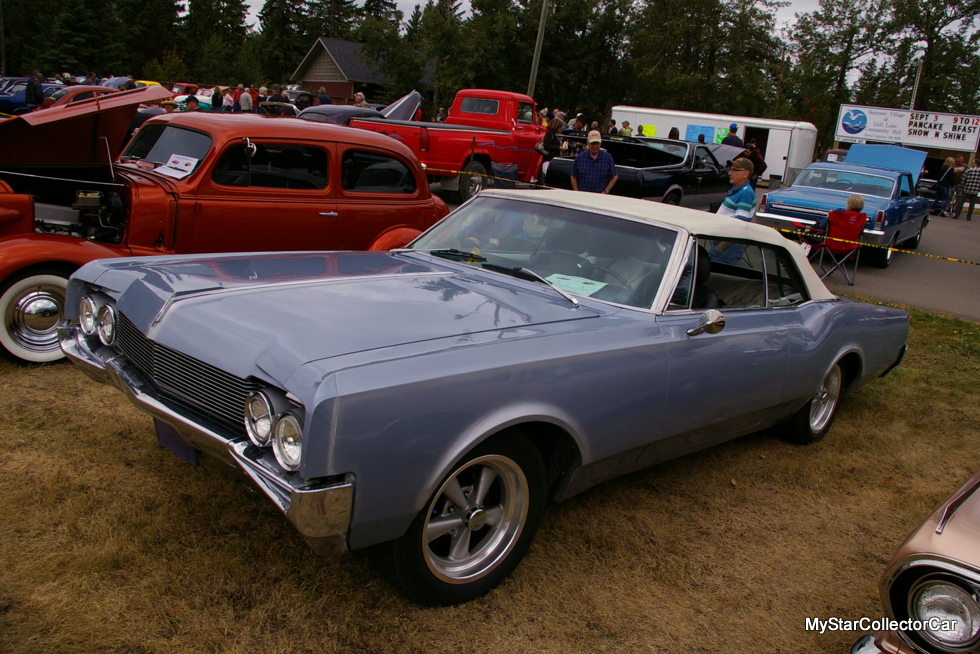 However, the 1965 Olds logs most of its time as a dependable road companion for Randy and Phyllis. They wouldn't have it any other way.
BY: Jim Sutherland
Jim Sutherland is a veteran automotive writer whose work has been published by many major print and online publications. The list includes Calgary Herald, The Truth About Cars, Red Deer Advocate, RPM Magazine, Edmonton Journal, Montreal Gazette, Windsor Star, Vancouver Province, and Post Media Wheels Section.