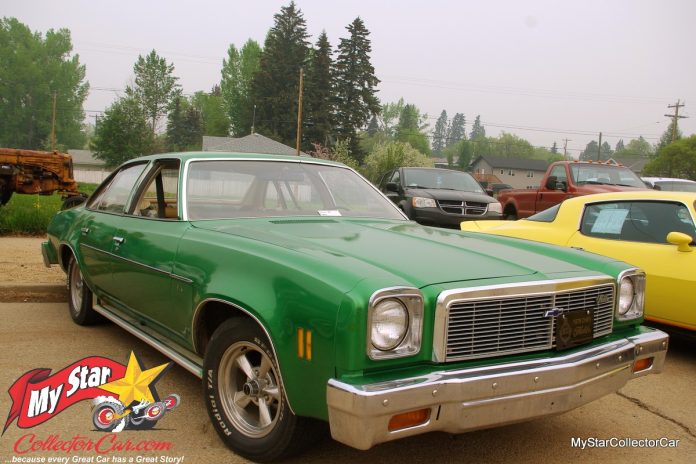 The humble four-door sedan is the last box checked for collectability in the car world, but they have a huge advantage over convertibles and two-door hardtops.
Four-door sedans cost less.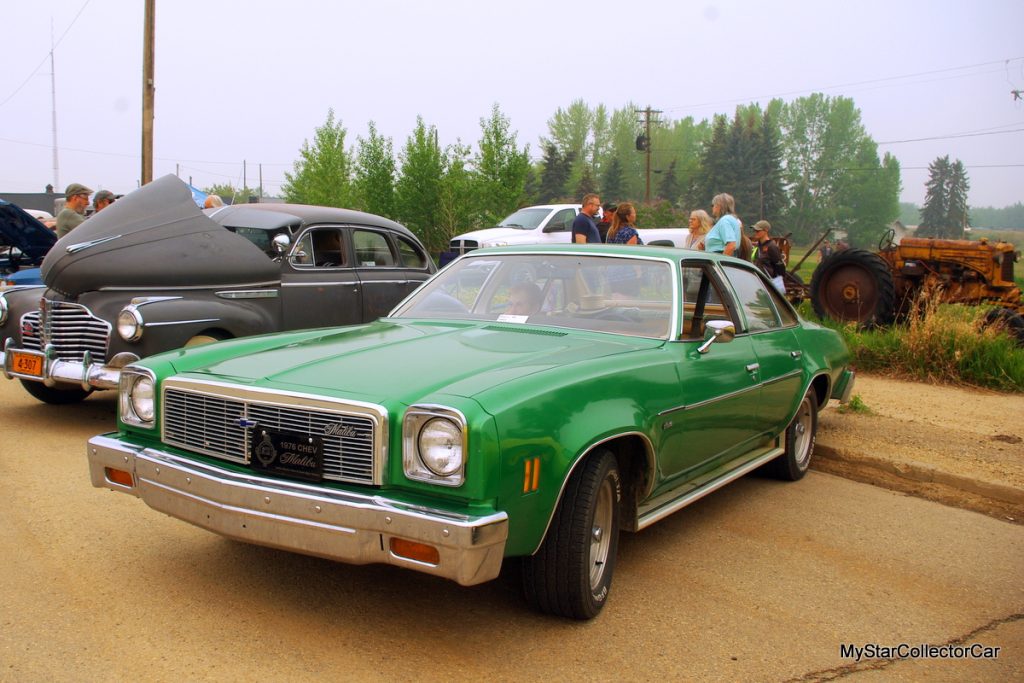 This was his neighbor's car, so Leon had the first shot at buying it. The biggest stumbling block disappeared when Leon found out the asking price was 700 dollars. He said, "I couldn't pass it up at that price" so Leon became the proud owner of a '76 Malibu. He knew the price would be lower than a two-door hardtop, but this Malibu qualifies as the steal of the century.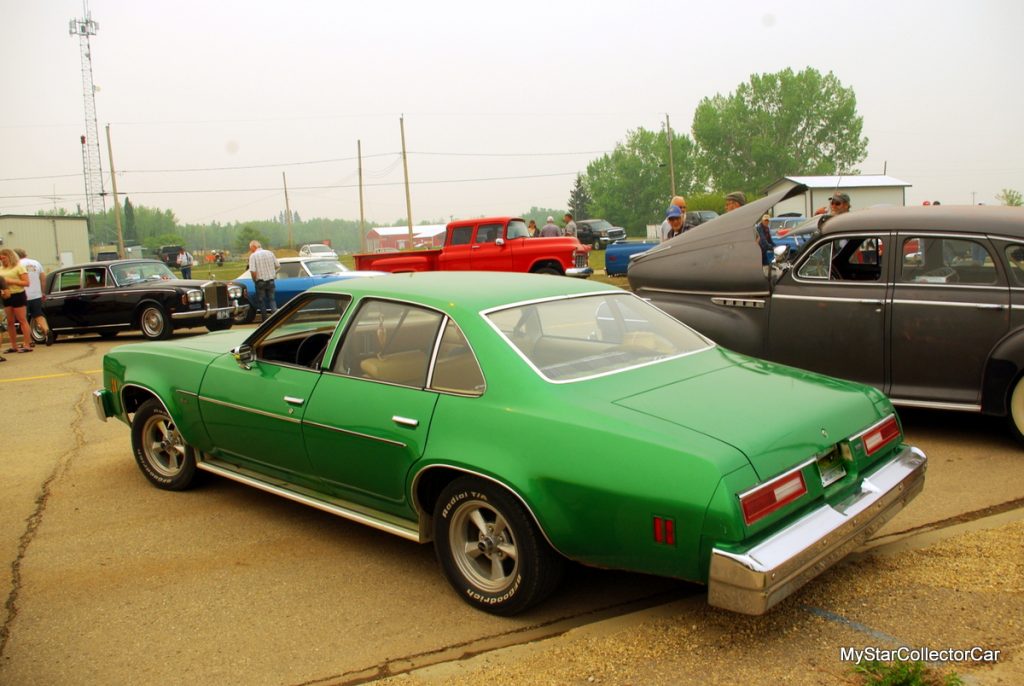 The car came from a farm where it sat in a shed for years, so the miles are much lower than expected for a 57-year-old vehicle. Long hibernation has its benefits.
This is a 305 V-8 car, so it came with the legendary dependability behind the Chevy small block. The 305 is strong enough to haul the mid-sized Chevy at highway speed–and dependable enough to trust on any road trip.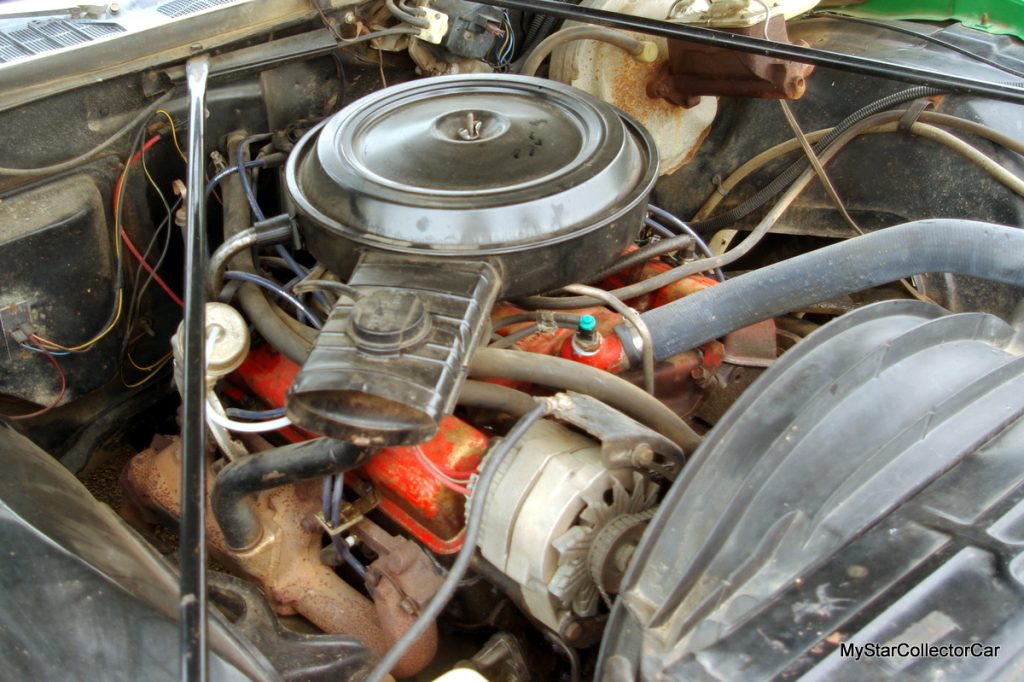 Leon said the previous owner upgraded to an electronic ignition–the 305 is running at peak efficiency. He gets around 20 miles per gallon so after he fills the big factory gas tank he doesn't stop very often. He runs the Malibu at 70 miles per hour because this is a car that can easily handle that kind of speed. Leon said the seats are compressed so he added support pads to upgrade the experience on the road.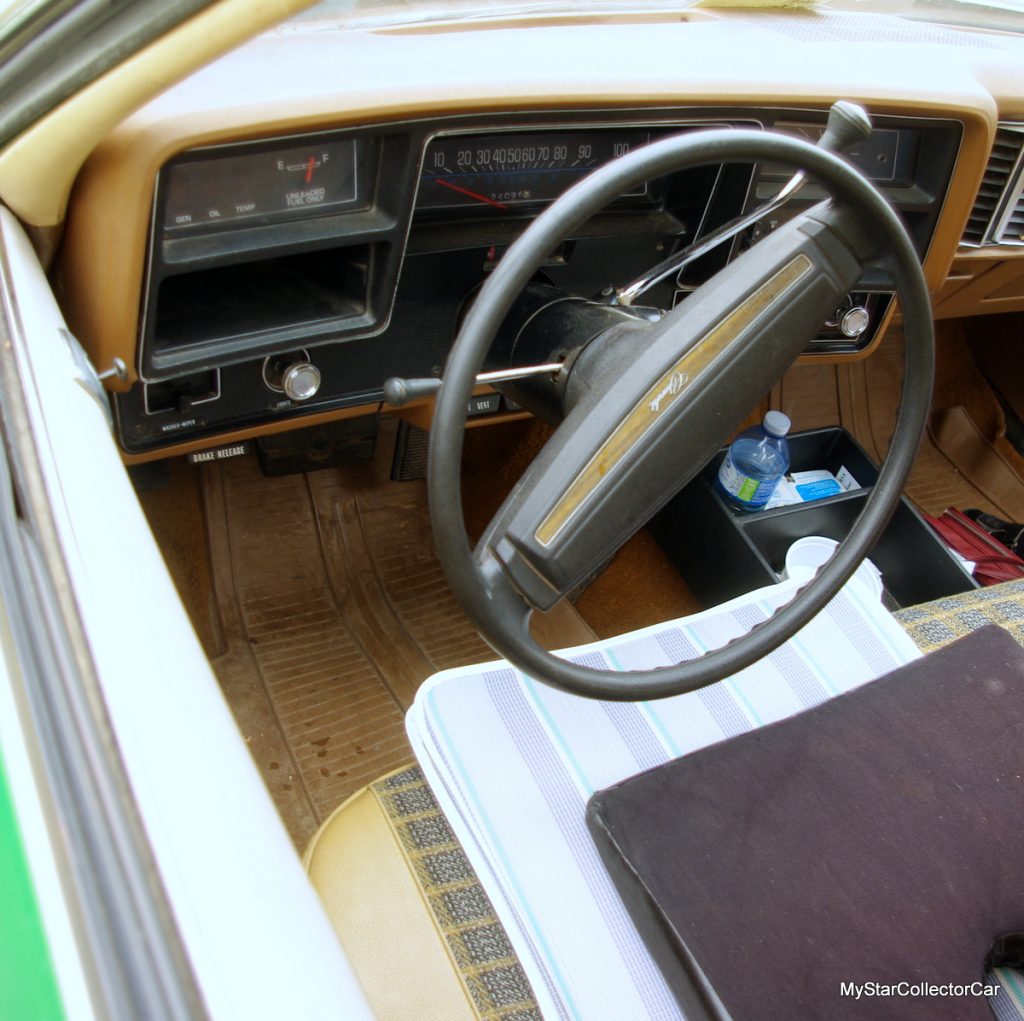 The car gets regular exercise in the summer because Leon and his wife like the open road in their 70s-era sedan. They are used to talking to people about the car every time they stop. One guy wanted them to pull over so he could look at the Malibu up close—and everybody seems to have an uncle who owned one.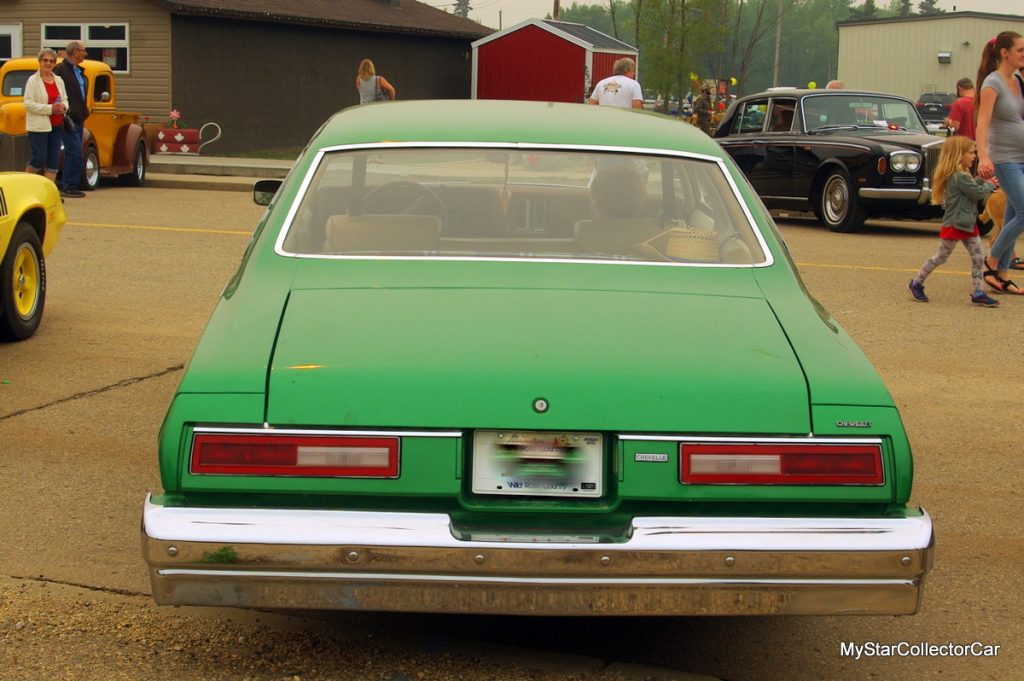 That's the beauty of a four-door sedan. They were far more practical than a two-door, so most families owned four-door sedans. They were used up and discarded when they wore out, so they disappeared overnight—but not before they left a million memories behind.
Leon has a few plans for his Malibu. The window rubber is shot so he'd like to replace it to get less wind noise. There's a little bit of rust under the second paint job so he wants to take care of that over the winter. Storage is a bit of an issue with the car, but it did get out of the cold and inside his garage last winter—his truck sat outside instead. The grill was repaired with a custom plate.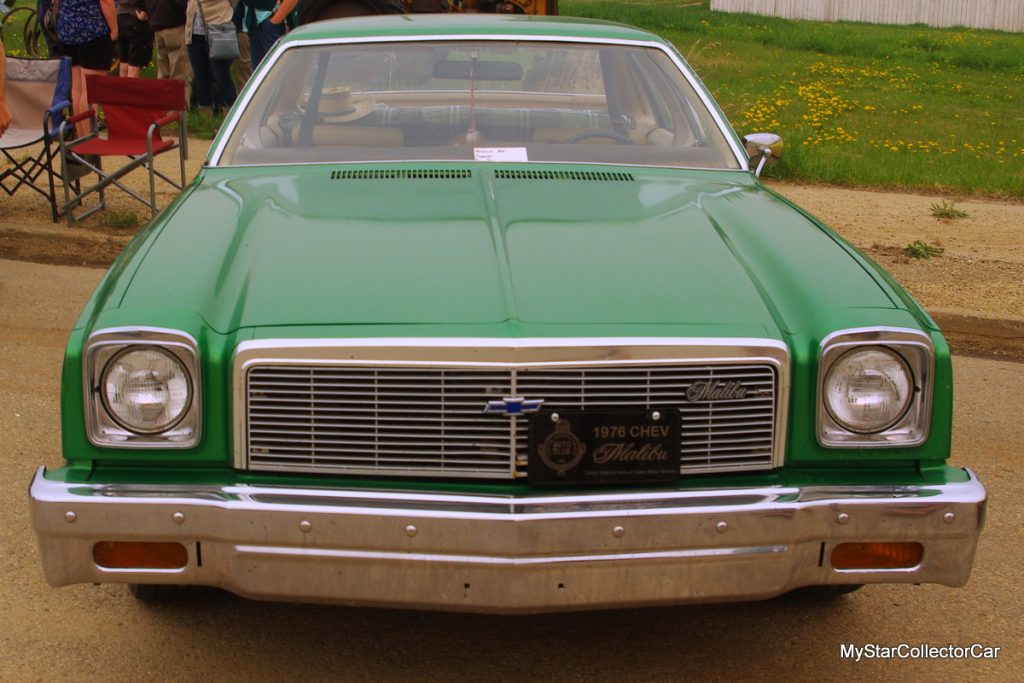 The car has become a family member because Leon said his "kids and grandkids all like it". Leon said his grandkids are "next in line for it"—but not before he has a lot more fun with it.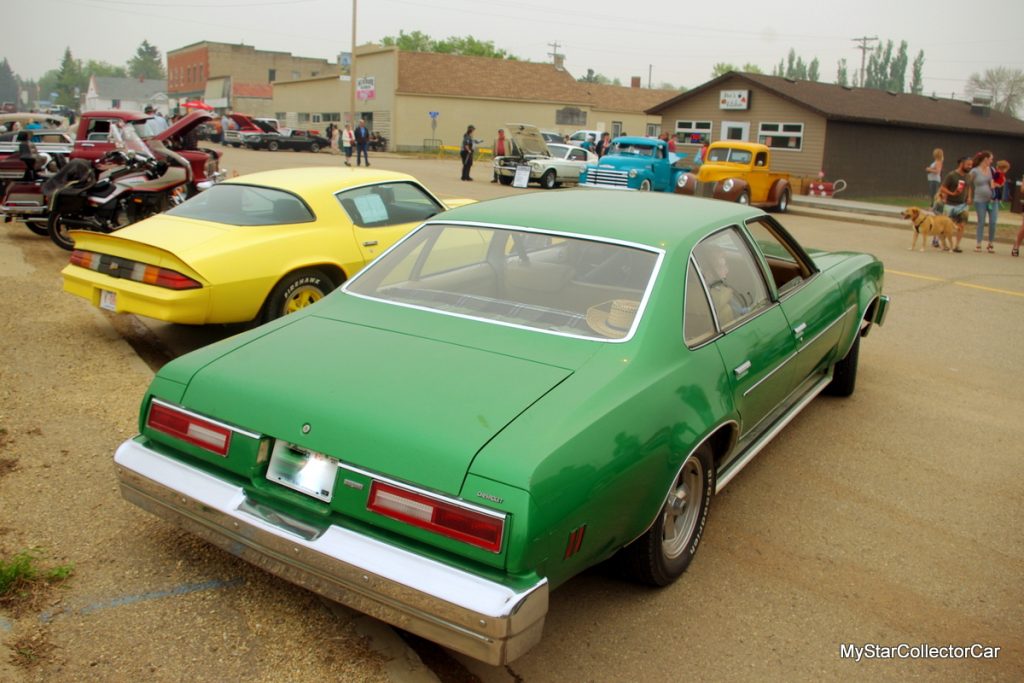 By: Jerry Sutherland
Jerry Sutherland is a veteran automotive writer with a primary focus on the collector car hobby. His work has been published in many outlets and publications, including the National Post, Calgary Herald, Edmonton Journal, Ottawa Citizen, Montreal Gazette, Saskatoon StarPhoenix, Regina Leader-Post, Vancouver Sun and The Truth About Cars. He is also a regular contributor to Auto Roundup Publications.
Please re-post this if you like this article.