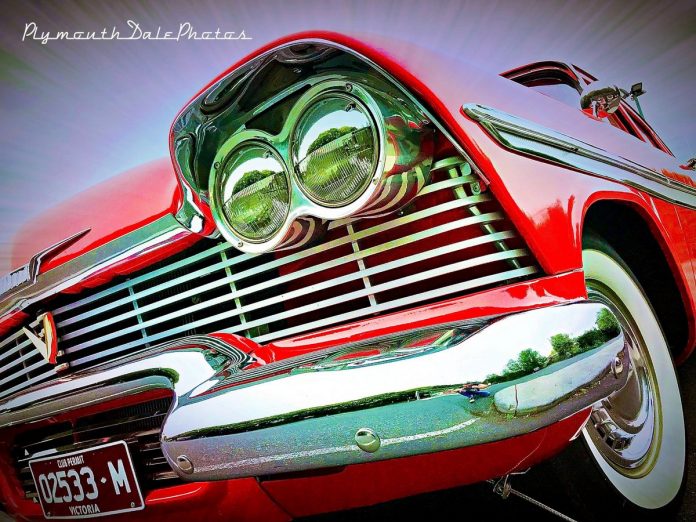 There are many moving parts in today's car hobby, but two concepts are eternal.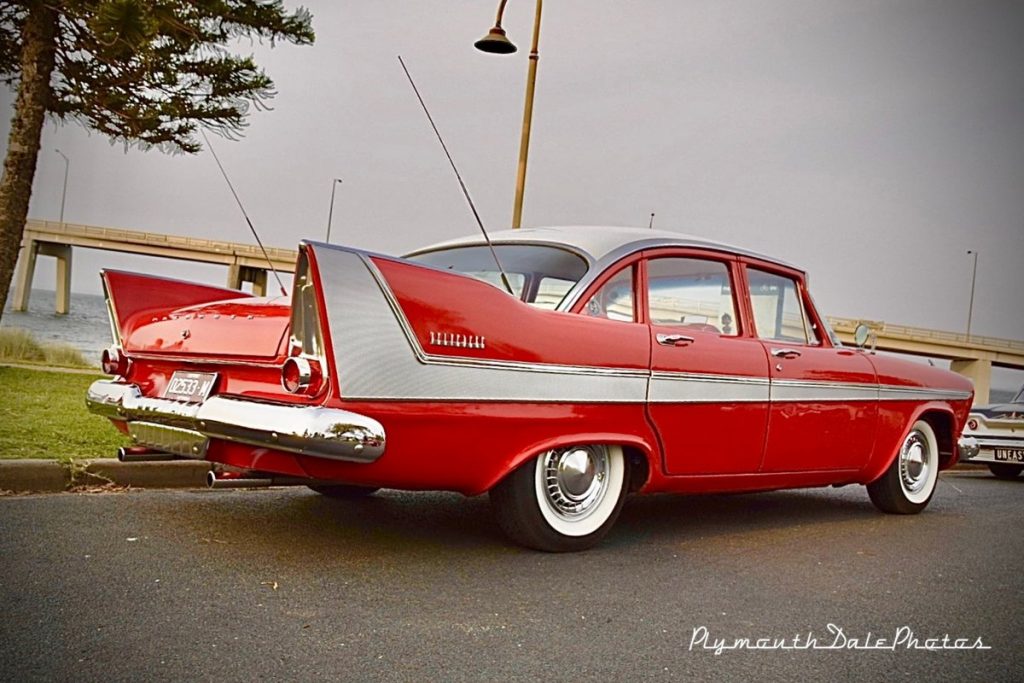 Dale McKeon is the proud owner of this 50s Plymouth and he lives in Australia – a place where these cars are an even rarer sight than they are in North America. Dale explained it this way: "I've always loved big finned 50s cars and almost anything 1950s or mid-20th century style since I was a teenager. (I'm now 47). I've owned a few old cars over the years, but I guess like most people who love '58 Plymouths, there's a link to the movie Christine that we probably all share. I saw that movie when I was young and always aspired to own one. Circumstances for me changed a few years ago and I was lucky to be able to purchase the car".
Australia isn't a goldmine for vintage iron but Dale found his classic with surprising ease: "They are not very common, especially here in Australia. I was lucky to find this one only in the next suburb from where I was living at the time. I was really just looking for a 50s cruiser at the time. Not necessarily a Plymouth. But this popped up in my online searches and I had to check it out. Seemed like fate to me!"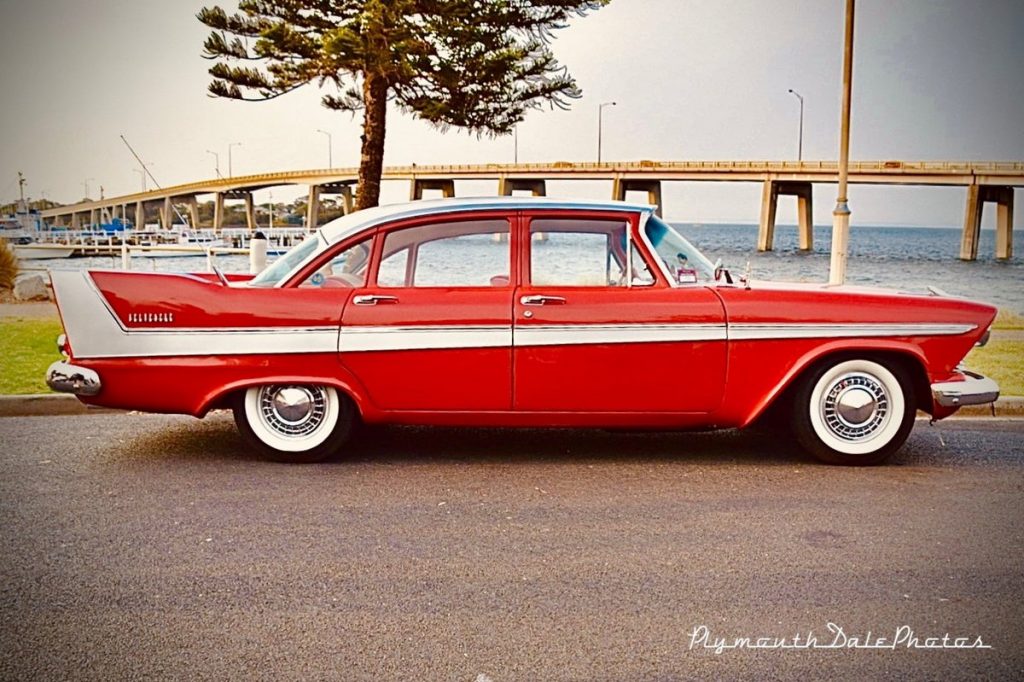 Dale was lucky because his Plymouth held no surprises: "It was in really great condition when I bought it. Pretty much as you see in the pictures. It did however need some engineering work to pass the requirements needed to be roadworthy here in Australia. Most of the work needed was due to the modified drivetrain."
The pieces came together on the Plymouth: "The 5.7 Hemi was already in place when I bought the car. It's bolted to a 6-speed trans and also has had a disc brake conversion on the front. I've had to update a few things over time but just usual "old car" stuff. A new alternator, radiator, brake master cylinder, reconditioned steering box. The usual tinkering with minor things that happen on cars like this. But it's a solid car with plenty of power!!"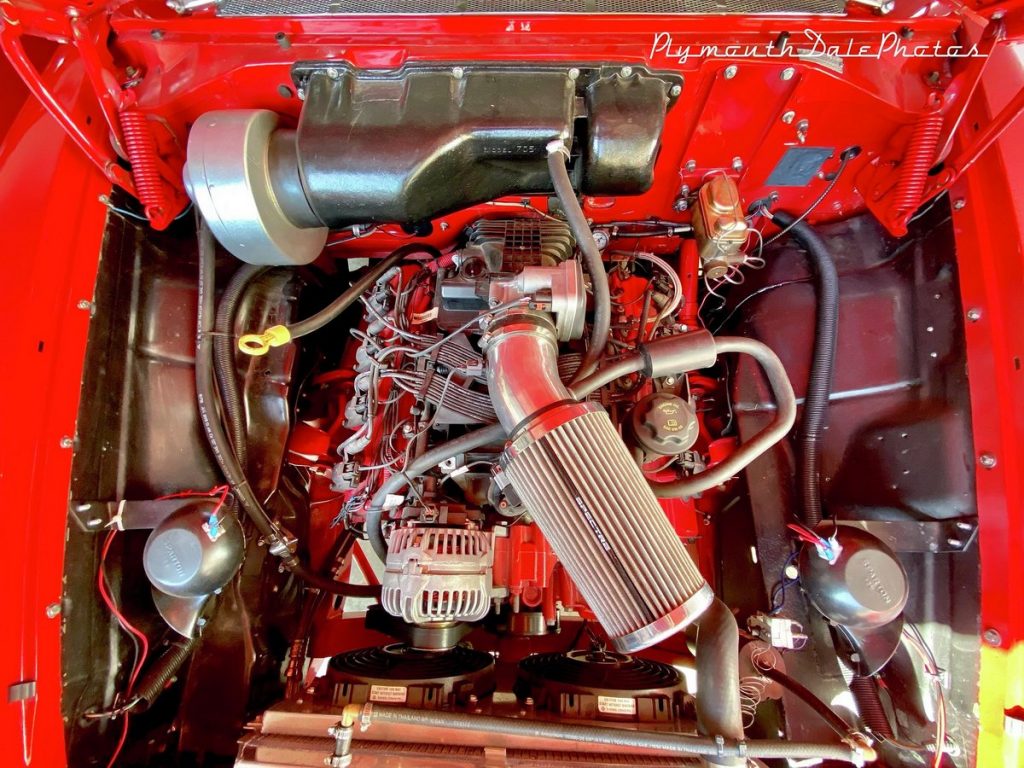 The left-hand drive car in a right-hand drive world experience was relatively easy for Dale: "Driving a LHD vehicle in Australia is actually less of a challenge than I thought it would be. I've driven a few old American LHD cars here before, so I knew what to expect. I actually think it's more challenging for my front seat passengers to get used to as they are normally in control of the car on the right-hand side."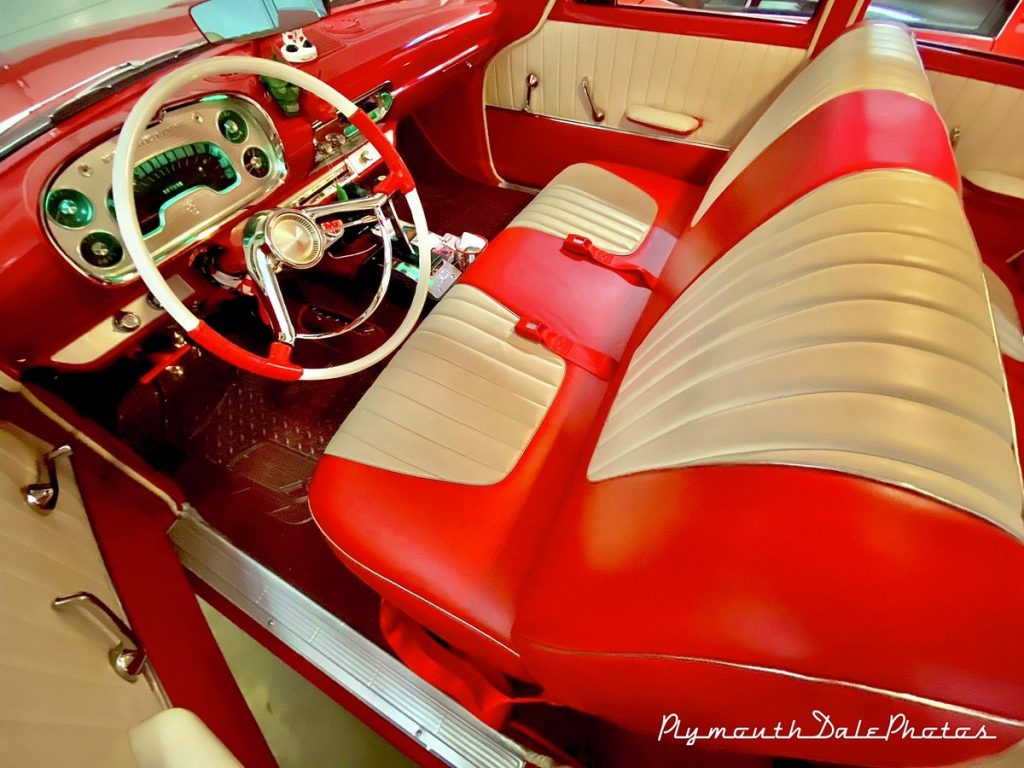 The Gen 3 hemi is definitely an upgrade: "It has plenty of power with the injected Hemi. I usually just cruise in it but every now and then I put the foot down and it just keeps pulling. It goes hard! In a straight line its good, but it really isn't great on tight, winding roads. I prefer it on the highways and freeways. Fuel consumption is not too bad. It's pretty efficient for what it is. It runs on premium unleaded fuel."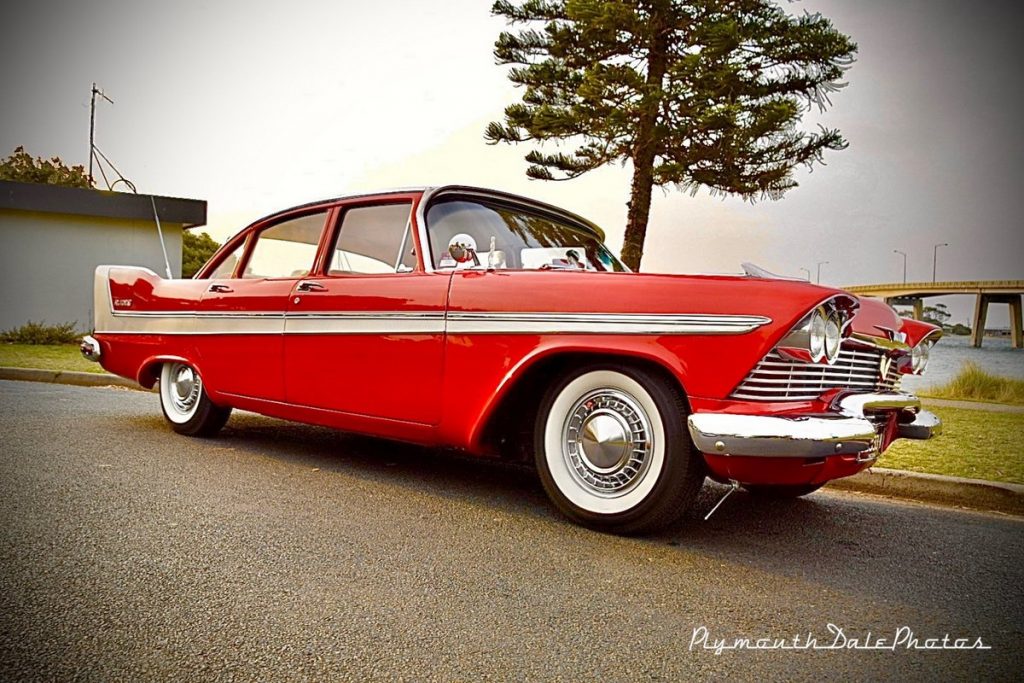 Big red fin cars from the 50s turn an owner into an instant celebrity overnight – especially in Australia. Dale has no problem living in the spotlight: "The car gets plenty of attention wherever it goes. The size, color and style of it really stands out in traffic. It actually appeals to a very wide range of people I've found. Young kids are amazed by it. Older people love it because they reminisce about the old days of cars like it. Revheads want to talk about the Hemi in it. And of course, there are never a shortage of "Christine" comments at car shows. Hence the sticker on my back window."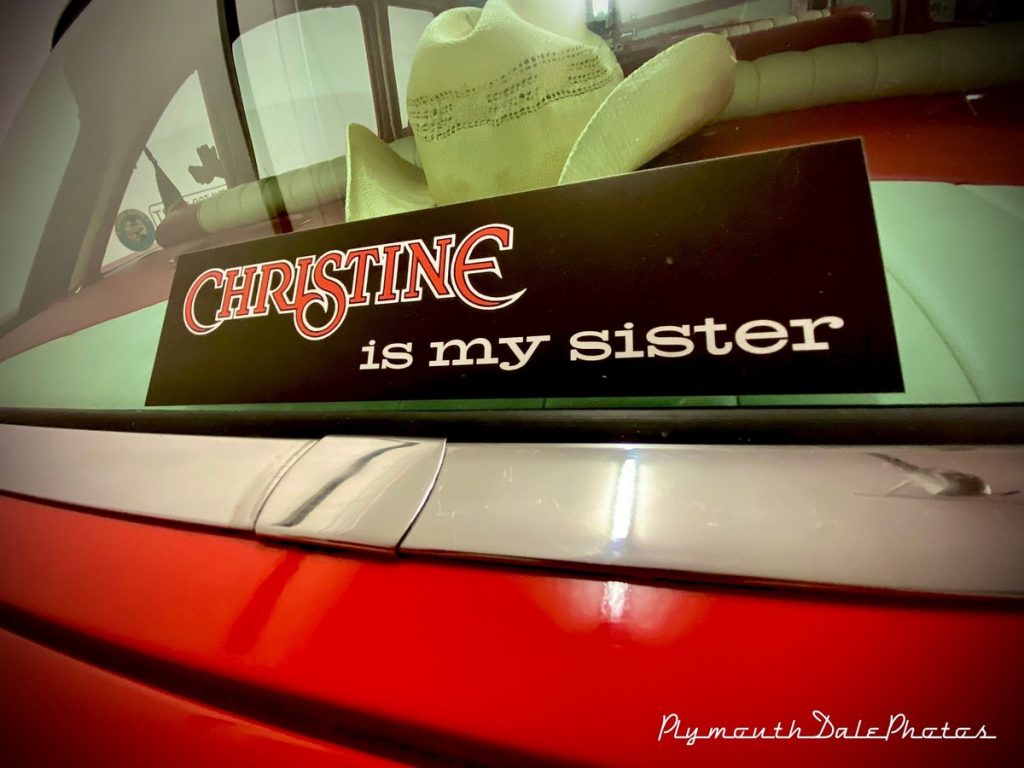 "I know the movie Christine was a 2-door hardtop, but its close enough for me and most people! I've actually met a bunch of fellow Forward Look MoPar owners since I've had my car and we regularly attend shows and cruises in convoy. That's when we really get some serious attention!!"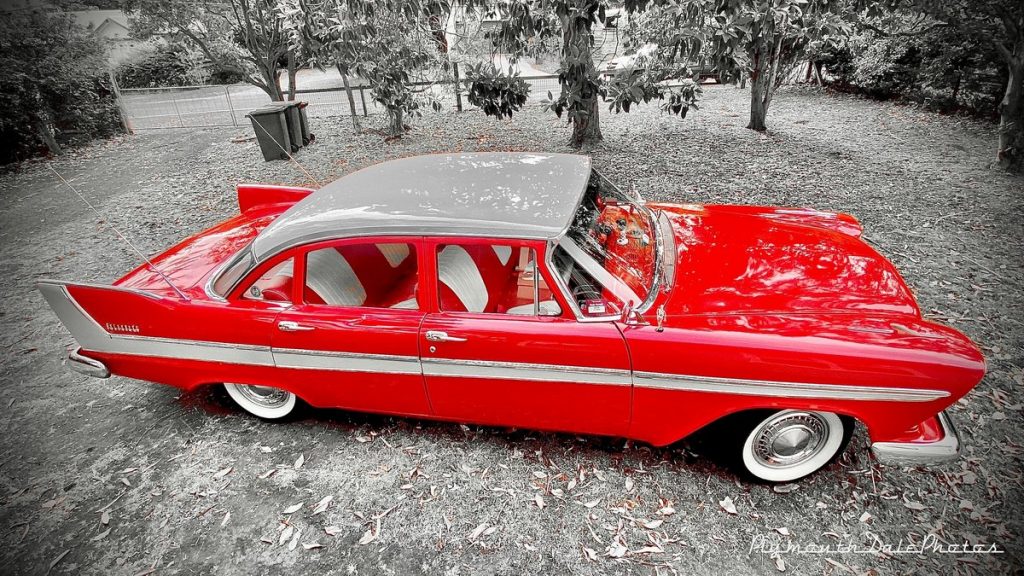 Dale is close to the finish line on the Plymouth: "No immediate plans for any upgrades. It's been a work in progress on and off for a couple of years, so I'm really just enjoying driving it to as many shows as possible."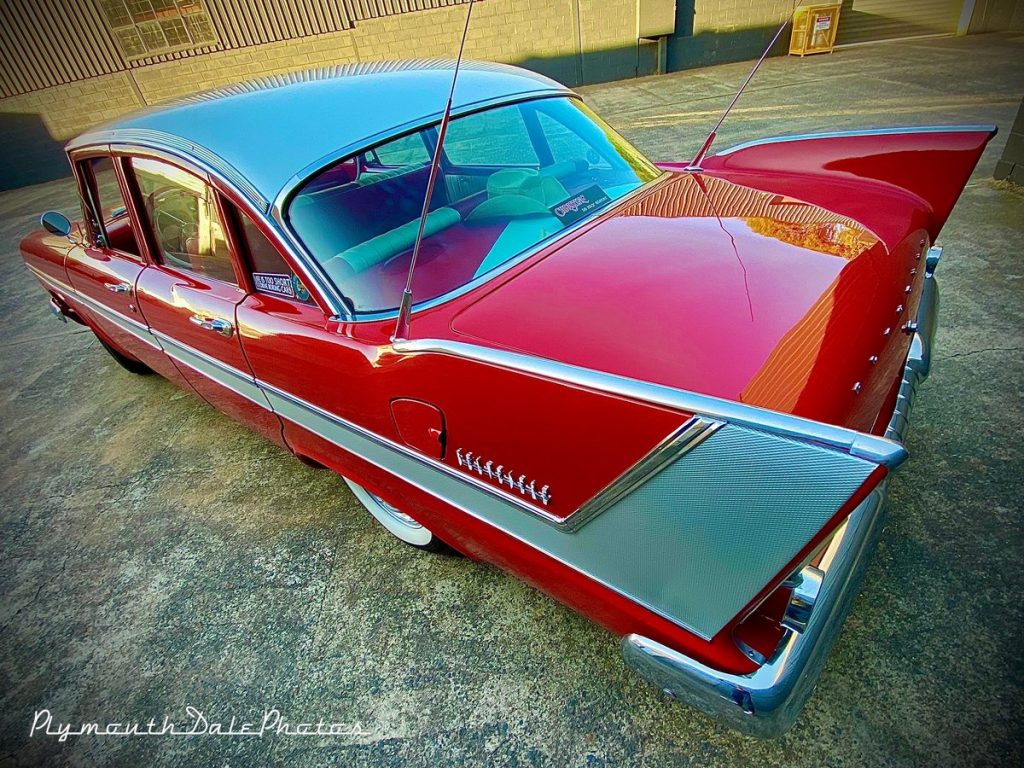 No surprise – Gen 3 hemi-powered '58 Plymouths make life easy to enjoy. It's truly the Thunder From Down Under.
By: Jerry Sutherland
Jerry Sutherland is a veteran automotive writer with a primary focus on the collector car hobby. His work has been published in many outlets and publications, including the National Post, Calgary Herald, Edmonton Journal, Ottawa Citizen, Montreal Gazette, Saskatoon StarPhoenix, Regina Leader-Post, Vancouver Sun and The Truth About Cars. He is also a regular contributor to Auto Roundup Publications.
Please re-post this if you like this article.