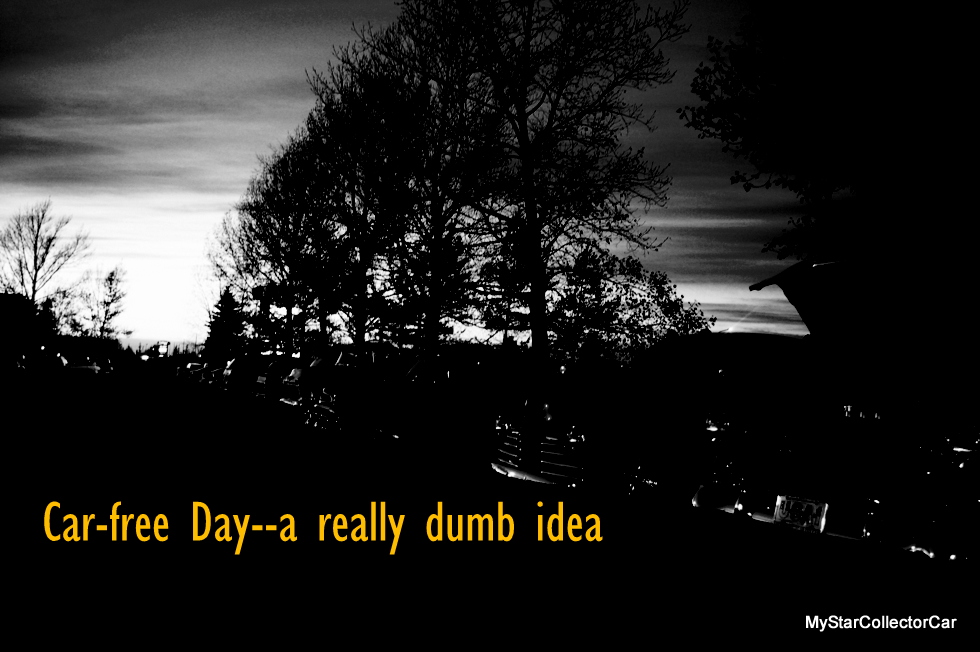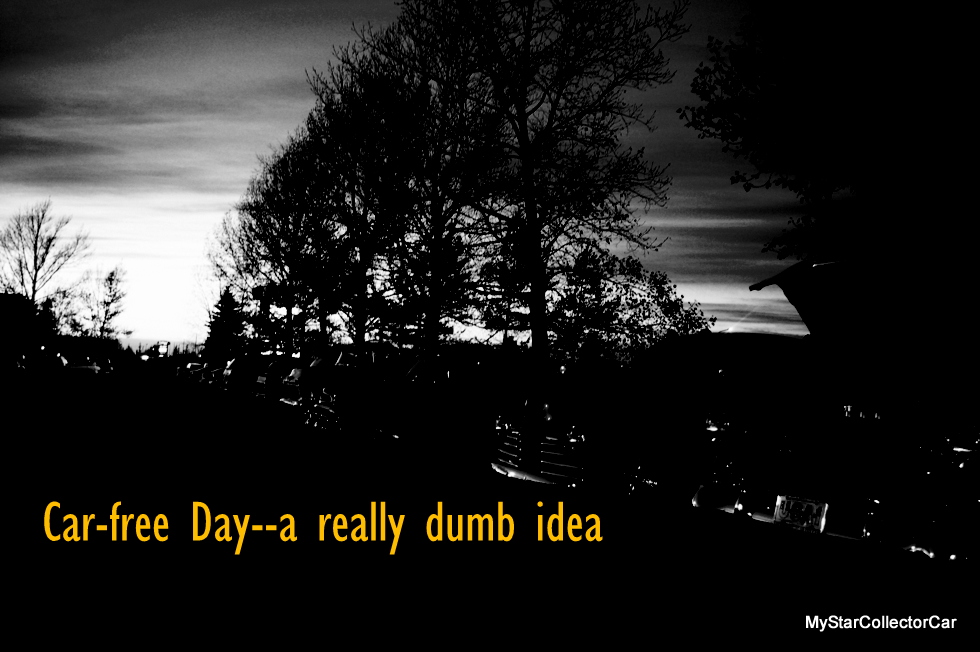 To be honest, I had never even heard of an "event" called Car-free Day and I seriously-check that-completely doubt whether this event will ever replace any car show on my list.
One has to account for the sheer idiocy of a day in which we are supposed to condemn one of the greatest and coolest technological advancements in history.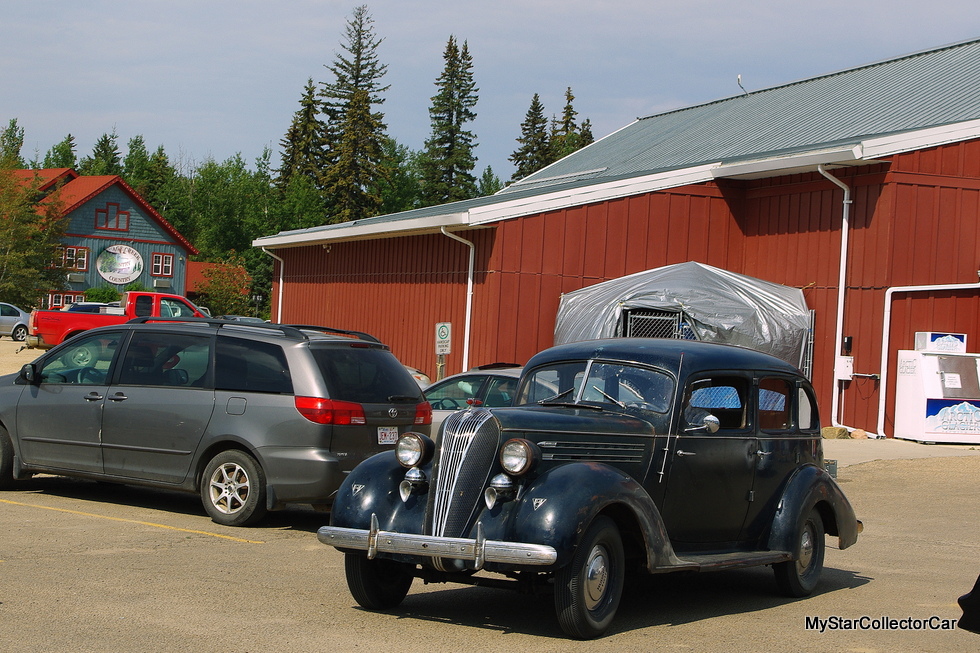 The Car-free name is somewhat self-explanatory and likely caters to a person who lives their lives in a holistic fantasy where the internal combustion engine is "harshing their mellow", so to speak. Either that or they are well into their adulthood and still live in their parents' basements.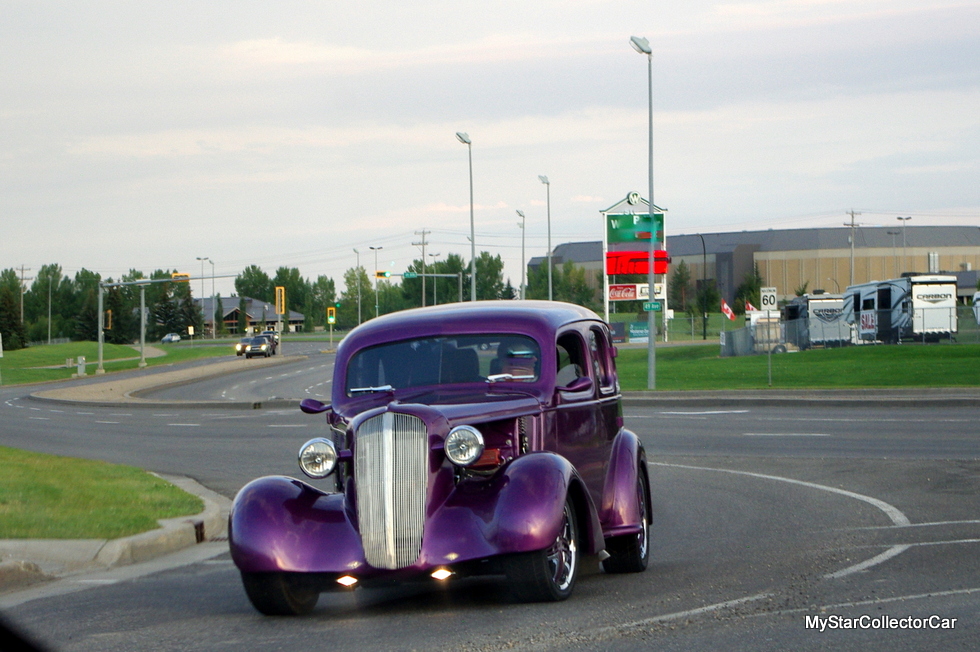 Therefore the car is a source of evil for them so they choose to acknowledge their contempt with a day dedicated to a misguided protest in which they can show how we can live in today's world without cars.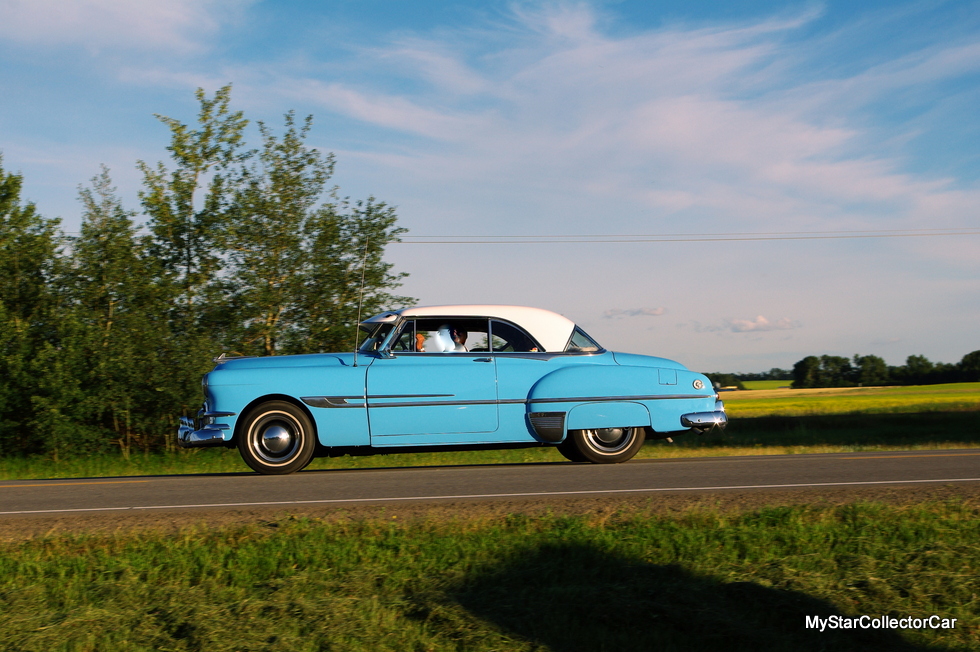 They are wrong in so many ways-plus I have too many fond memories and practical uses for a car to live in a car-free world with these naïve-to-a-fault tree-huggers.

I would expect these world-savers to attend anti-car events on either foot, horse or bicycle to avoid any contact with cars on the way to their festival of non-reality.
There has always been a hypocritical element to the green movement when overzealous participants pretend to turn their collective backs on a 21st century world-while holding a death grip on their cell phones- just in case they receive (or send) a text or photo while changing the world.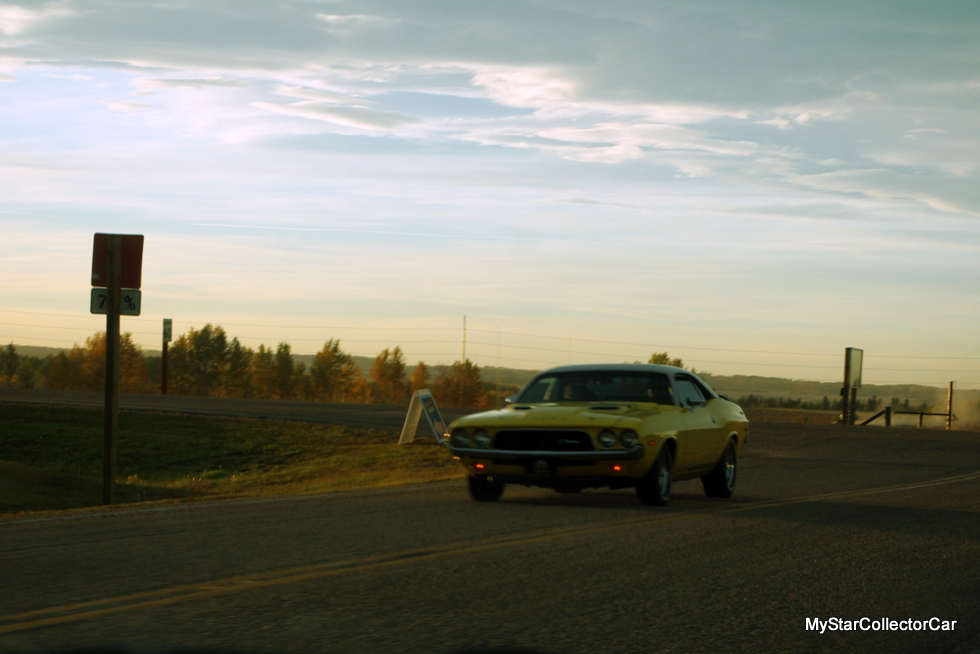 That, in a nutshell, is why I don't celebrate the highly improbable death of the car with a herd of misguided people who enjoy the sheer benefits of a modern world and want to do their part to send us back to a world where we all can live miserable lives without the benefits of technology that produced the car.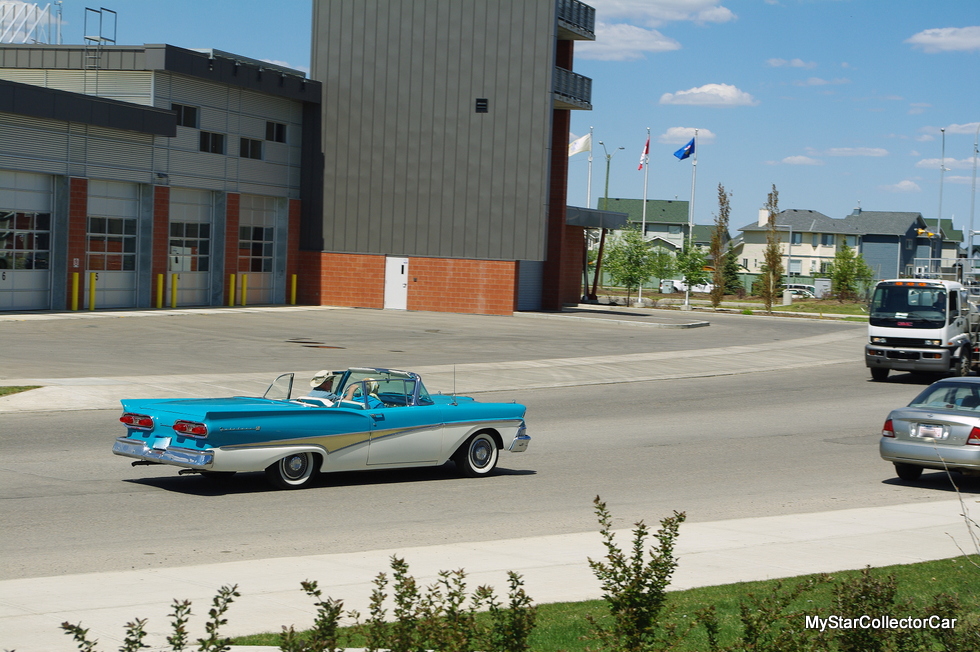 We at MyStarCollectorCar are very grateful for the car. These wonders of engineering transported us down the road of life and allowed us to collect memories on every trip. These days we are fortunate enough to connect with our past through the cars we see at every car show.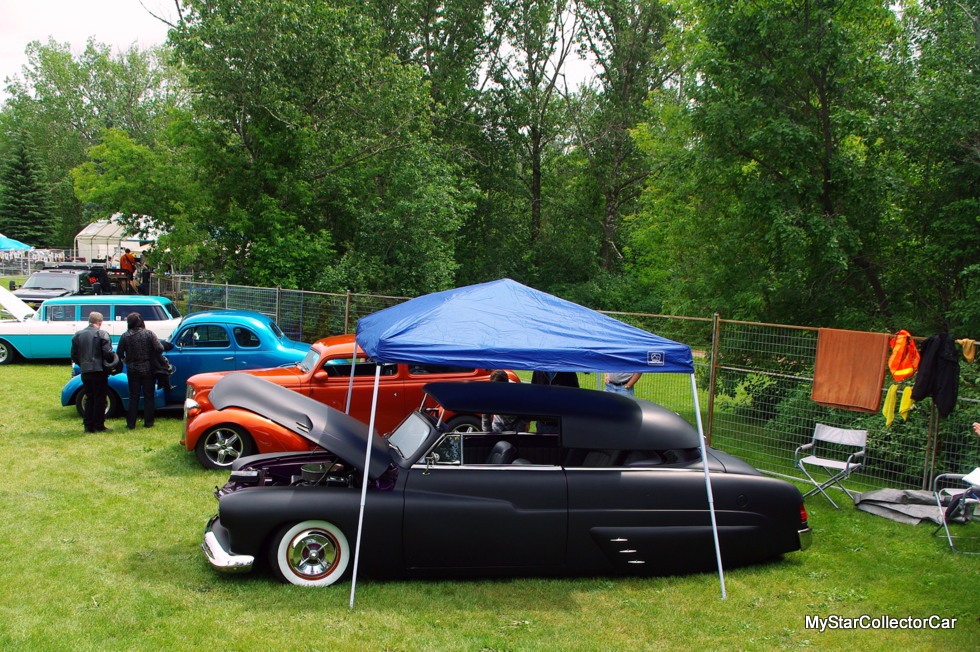 We saw these vintage cars on the road when we were impressionable kids who either rode in them-or spotted the cars through a glass window on every trip. We daydreamed about owning them one day when we were old enough-and that dream came true later in life for many car guys.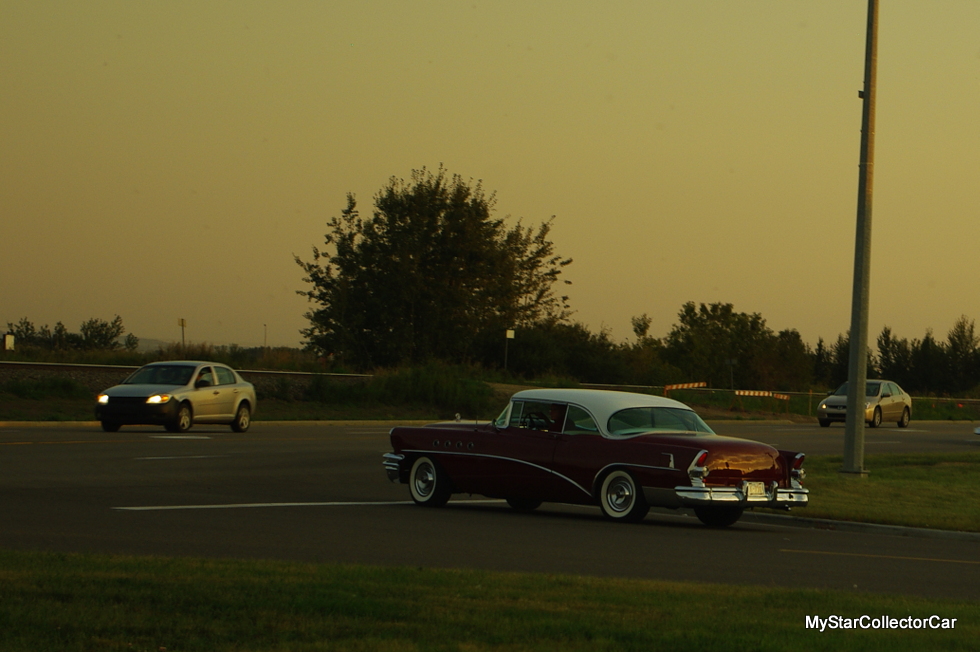 The car was always an important part of our lives and we will never understand a world without them because the car will always mean something to us in a very profound way. Unrealistic clowns who have never embraced the car are simply idiots who don't understand the importance of the car-even though most of them were driven as kids to soccer games where everyone's a winner and richly deserves a participation trophy.
These misguided morons have devised a way to ignore the fundamental importance of the car in their world, let alone our world. They call it Car-free Day, and somehow we are supposed to hold them in high regard for their noble efforts to save all of us from the car.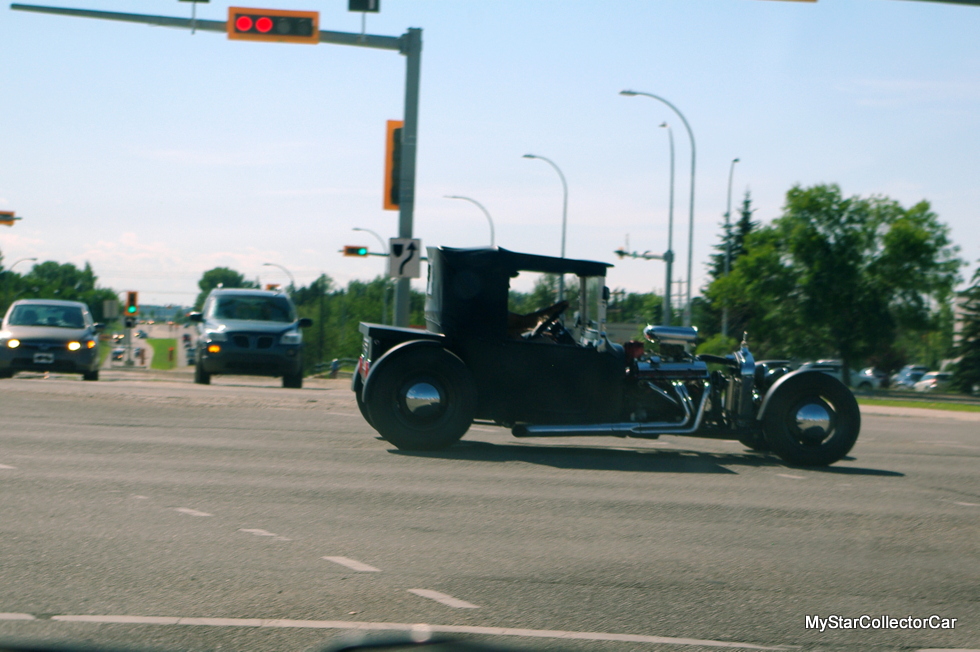 Fortunately, we have plenty of reasons for car guys to celebrate the car. They're called car shows and they are the complete opposite of Car-free Day.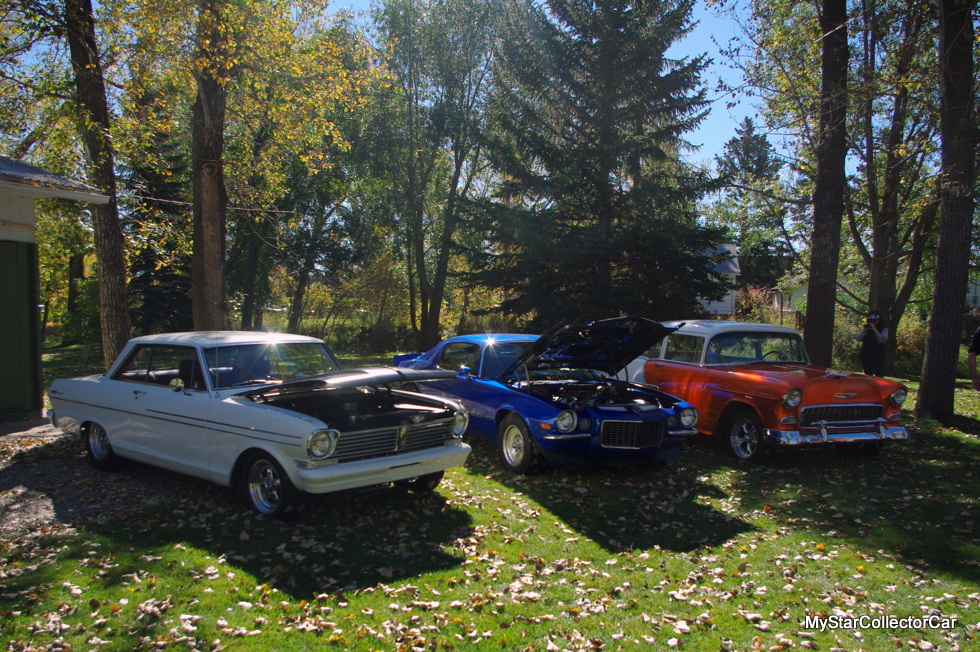 Some of the car shows even include pickup trucks that can still be used to help the Car-free posse move out of their parents' basements and embrace the real world. The actual world that includes cars.     
BY: Jim Sutherland
Jim Sutherland is a veteran automotive writer whose work has been published by many major print and online publications. The list includes Calgary Herald, The Truth About Cars, Red Deer Advocate, RPM Magazine, Edmonton Journal, Montreal Gazette, Windsor Star, Vancouver Province, and Post Media Wheels Section.