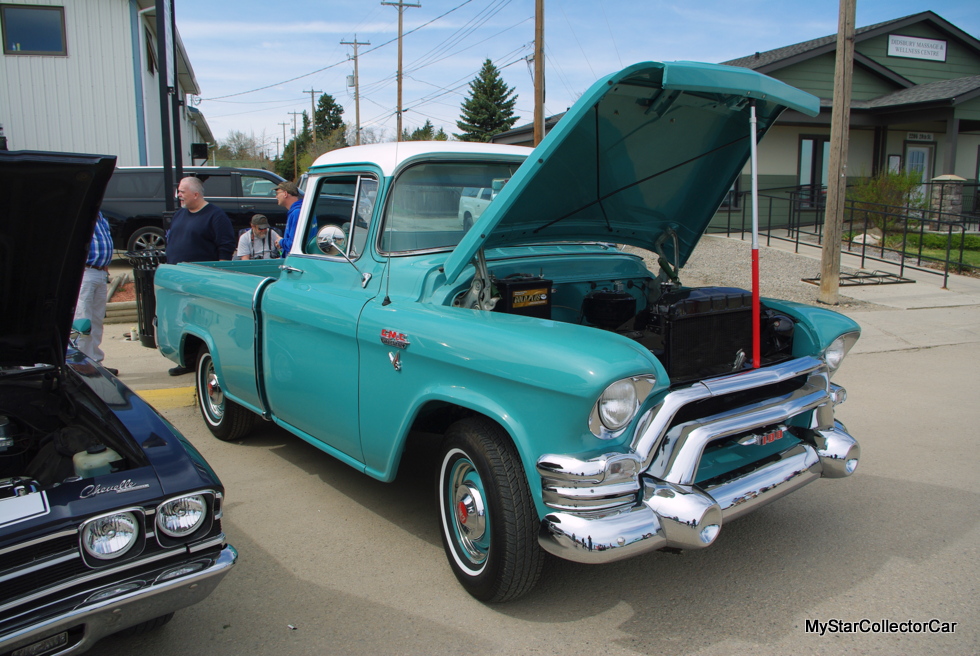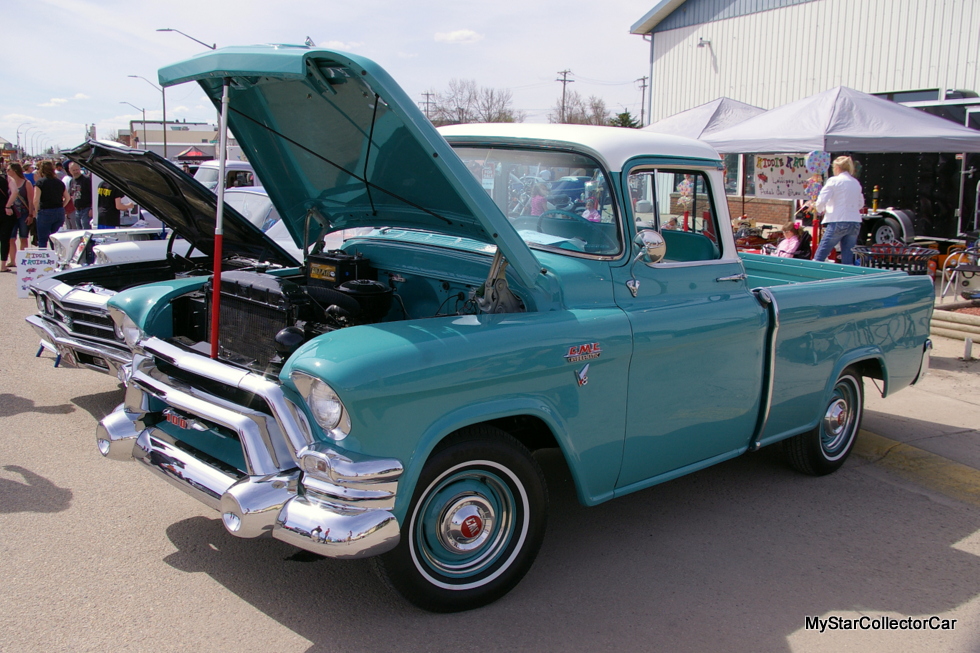 Most car guys are well aware of the famous Chevy Cameo trucks that were built by GM during the 1950s.
Their custom lines and posh features meant these trucks were more likely to be pampered by their typically upscale owners.
GMC was also in the posh pickup game during the 1950s and built their version of the Cameo: a Suburban Carrier model.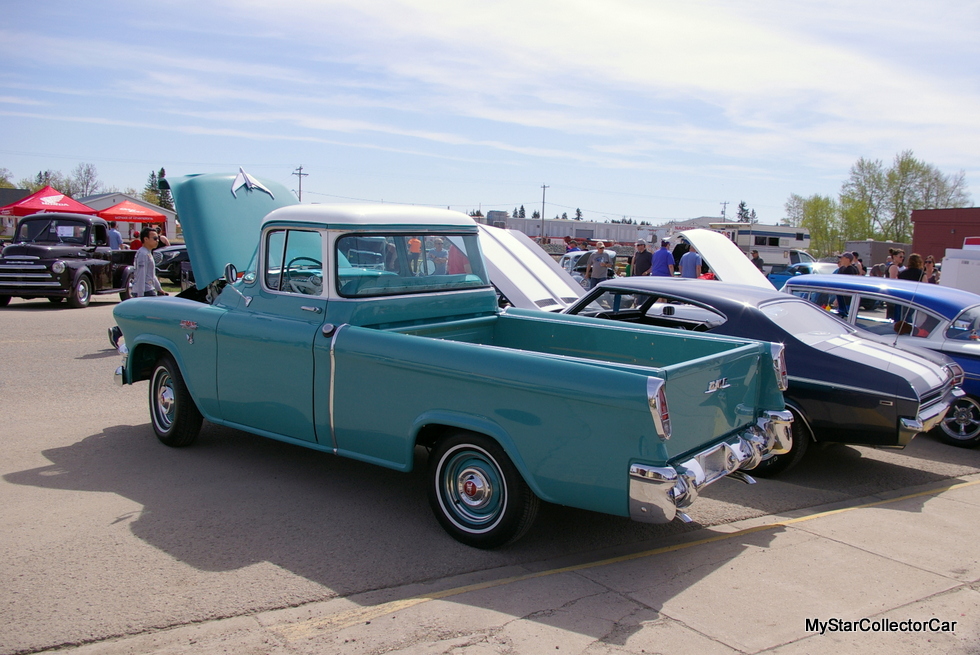 MyStarCollectorCar was able to interview the owner of a 1955 GMC Suburban Carrier during one of its rare public appearances.
Truck owner Neil Lunn does not make many trips in his upscale '55 GMC because it's a very rare truck. Neil told MSCC that GMC only built 305 of these Cameo lookalikes because only one of these trucks was available to the each of the 305 US General Motors dealerships that existed in 1955.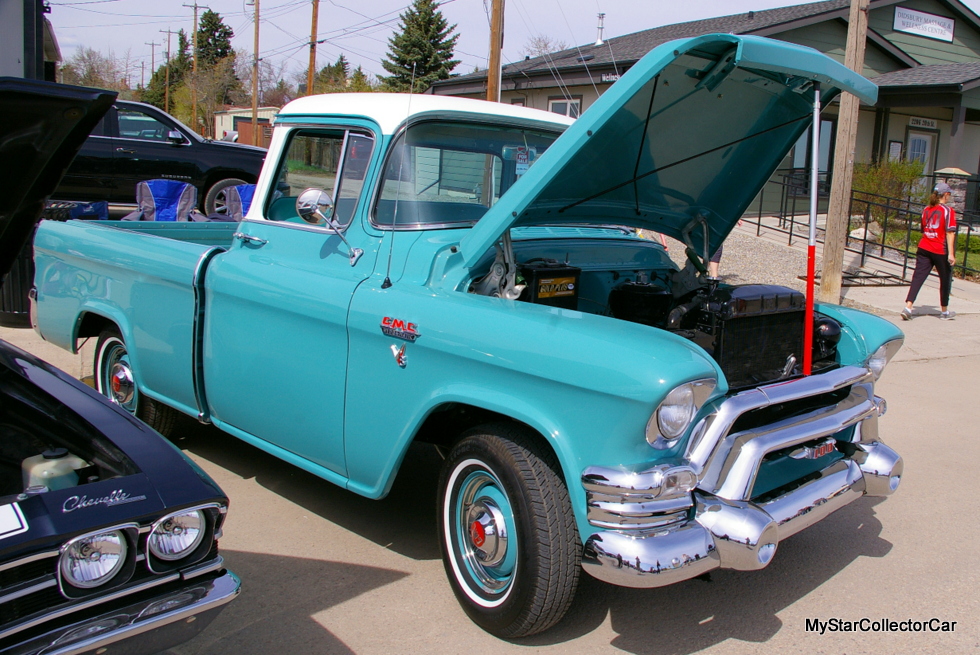 Even fewer of these limited edition GMC pickups managed to survive the ensuing 63 years since they left the dealership.

Neil has owned his truck for the past 3 years and mentioned how it was part of an estate sale auction when the GMC's former owner passed away. The former owner was heavily involved with its 10 year restoration and the result was a spectacular success, including the undercarriage.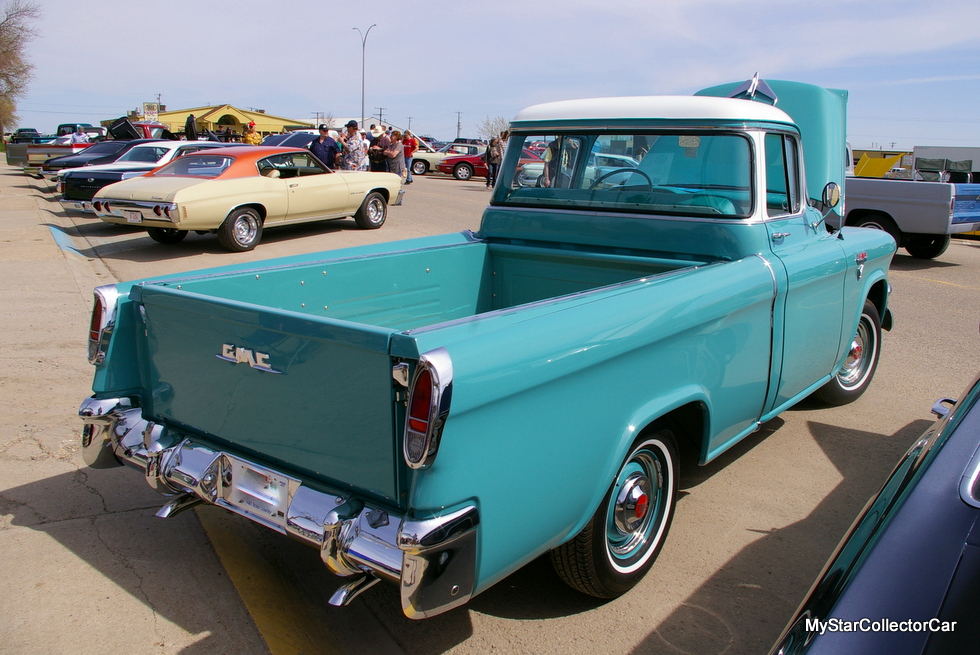 Neil has done his fair share of wrenching over the years but admits that he "used to work on ailing vehicles", but has retired from that pastime. He also admitted that his rare GMC truck was not his first choice at the auction but Neil became its new owner when he outbid another guy for the truck.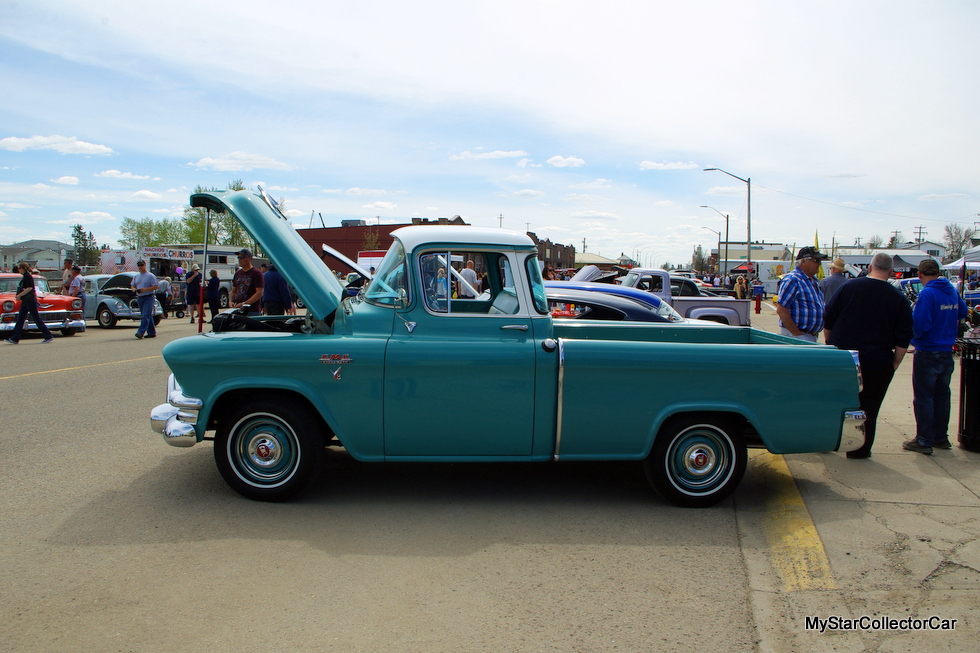 The truck is a spectacular example of a bygone era for trucks and still has its original power train: a Pontiac V-8 and a factory 4-speed automatic transmission. All it required was a rebuilt emergency brake system because the 63-year-old automatic tranny has no Park designation in it.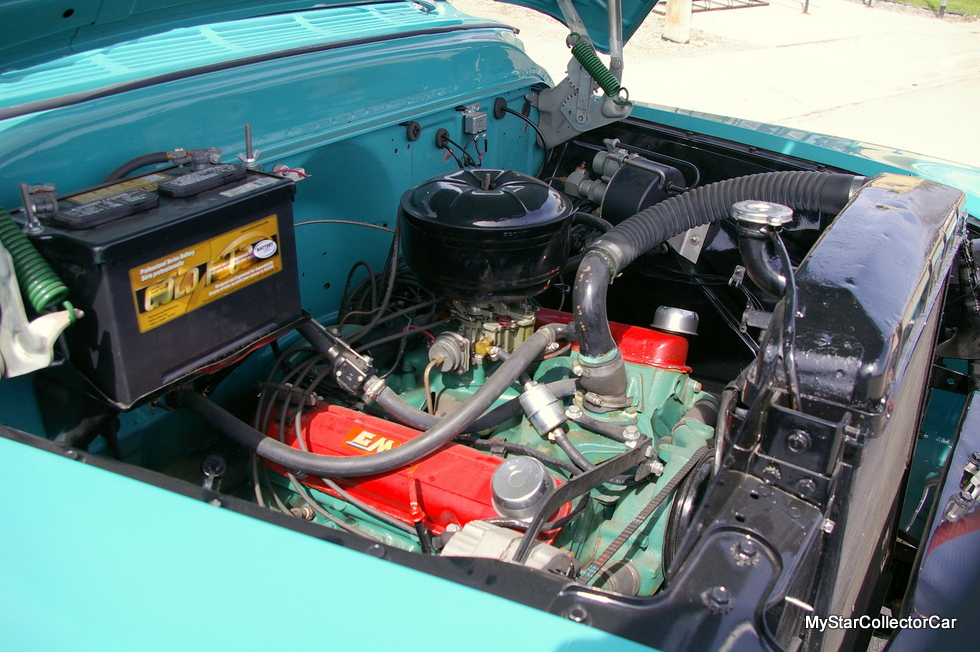 The list of options also includes a brake system with a unique power booster. Surprisingly, the GMC does not have power steering because that option was available in 1955 to GM customers.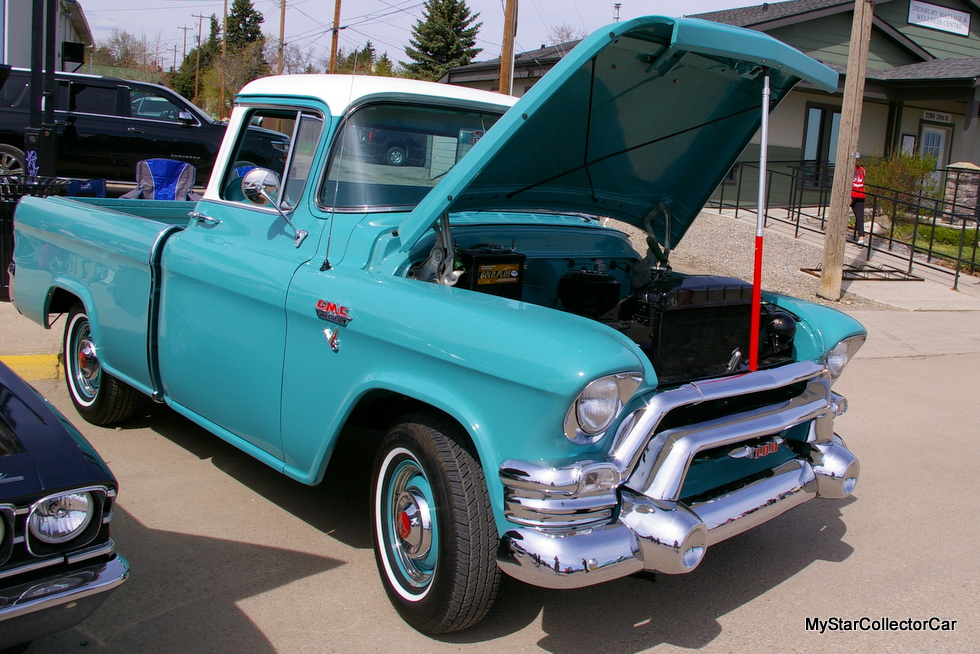 MyStarCollectorCar mentioned that Neil does not drive his GMC very much but he considers himself to be a "75- year-old teenager" who owns a '69 Chevelle equipped with a 454 to "have fun", in Neil's words.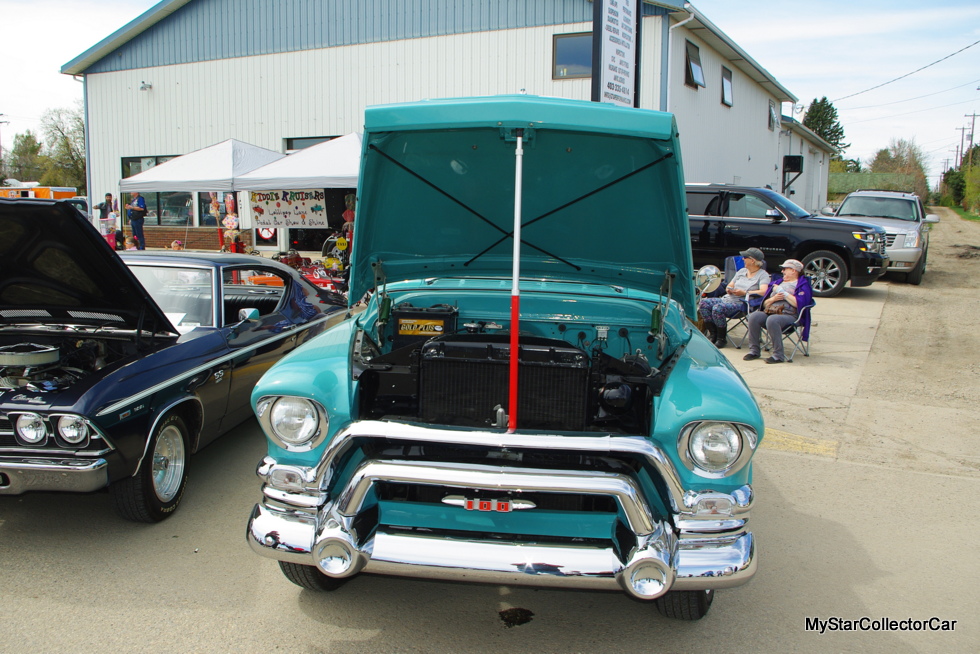 A 1955 GMC Suburban Carrier equipped with a small block factory V-8 and 4-speed automatic transmission would be a lively performer on the road but Neil has devised a solid way to keep his hot rod in good condition with his Chevelle. Neil's decision means that he can pamper his '55 GMC truck when he gets behind the wheel of the truck.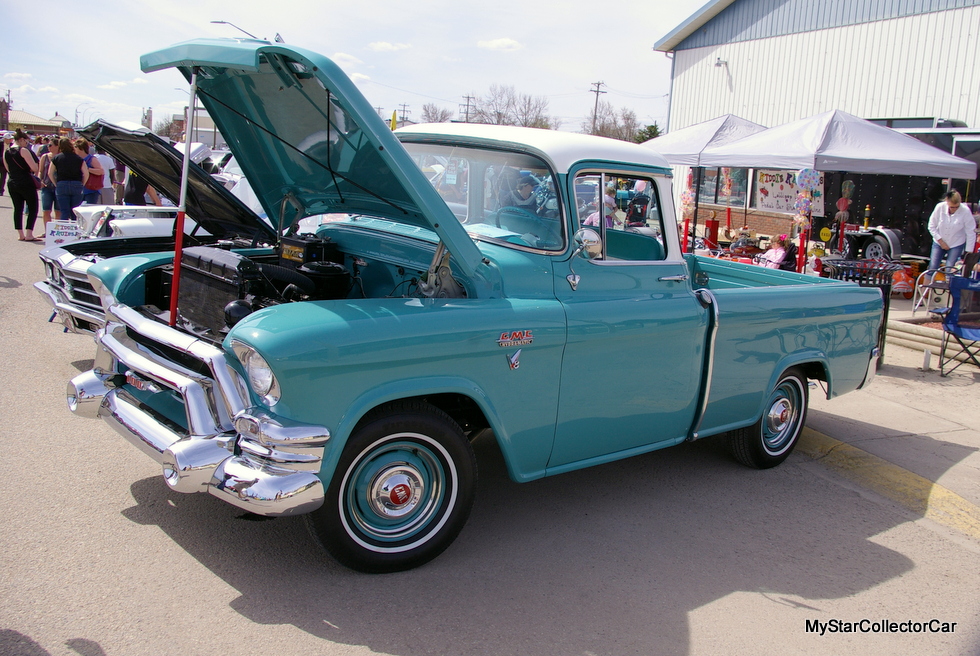 Consequently the pace is a lot more relaxed when Neil takes his truck out for a spin. MyStarCollectorCar totally agrees with Neil's philosophy because his 1955 GMC Suburban Carrier is an excellent example of a part of truck history when most of them were built for hard work.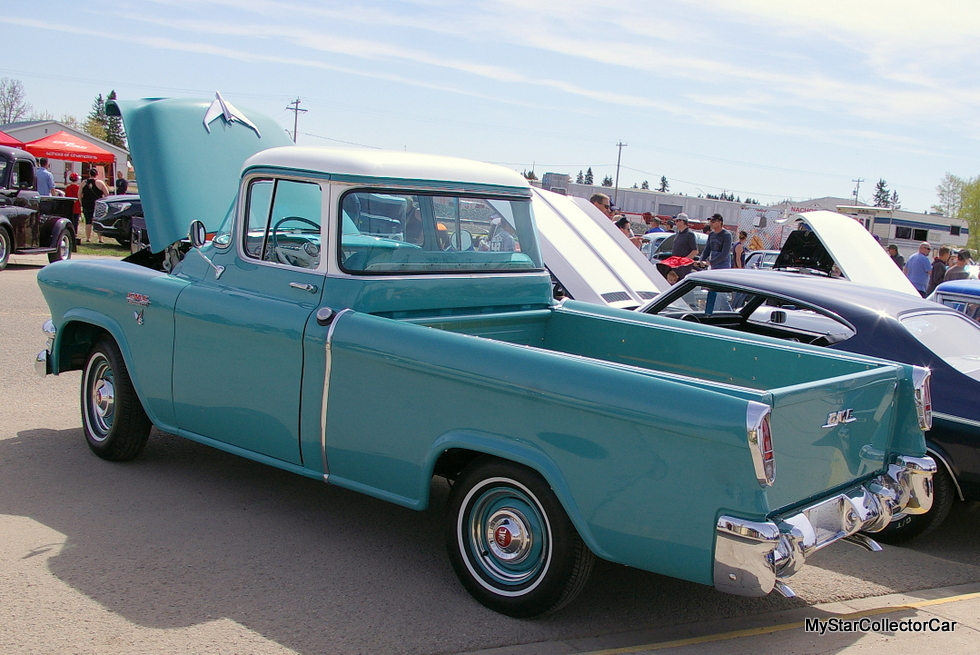 His ultra-rare truck went down a different road of 1950s-era style and luxury.
BY: Jim Sutherland
Jim Sutherland is a veteran automotive writer whose work has been published by many major print and online publications. The list includes Calgary Herald, The Truth About Cars, Red Deer Advocate, RPM Magazine, Edmonton Journal, Montreal Gazette, Windsor Star, Vancouver Province, and Post Media Wheels Section.