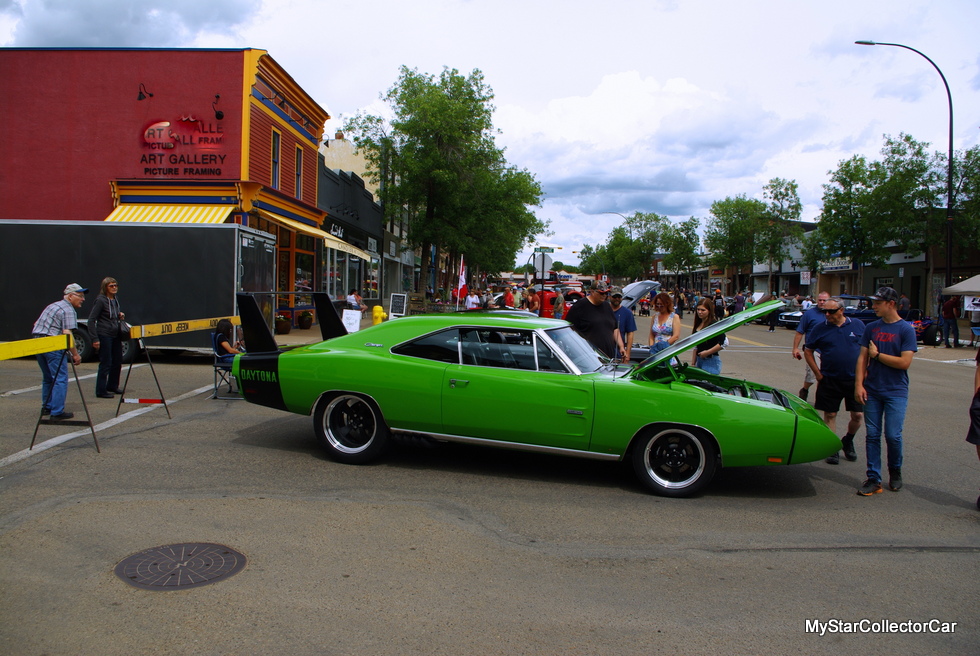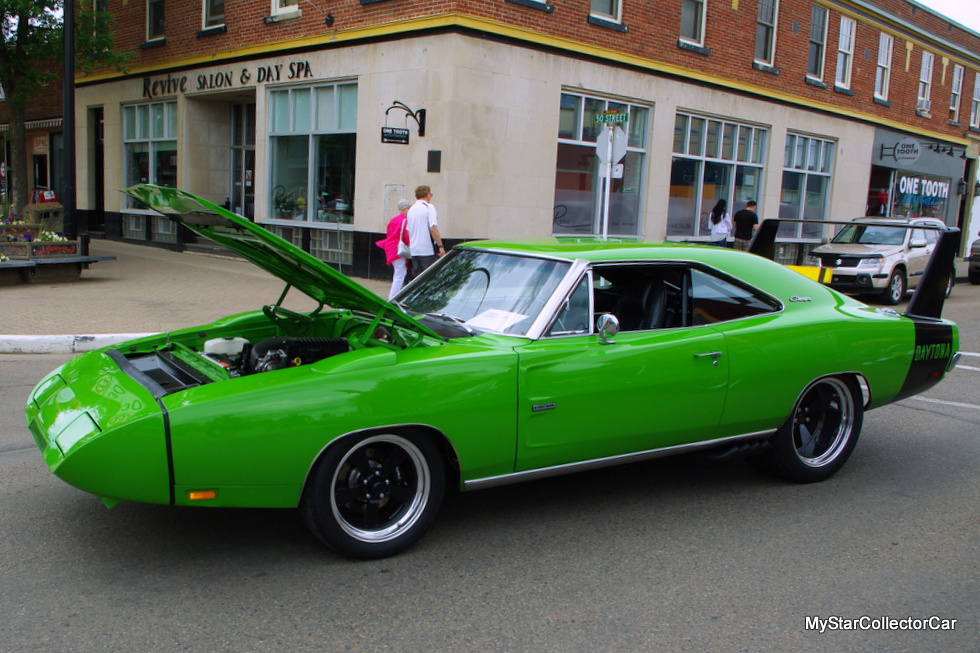 The '69 Charger is part of the iconic 2nd Gen ('68-70) era for this legendary Mopar.
They earned this reputation on their own merit for style so they sold well and these Chargers stood the test of time because they're still sought after cars 50 years after they were built.
What happens when you blend a 60s Mopar legend with a 21st century Mopar legend?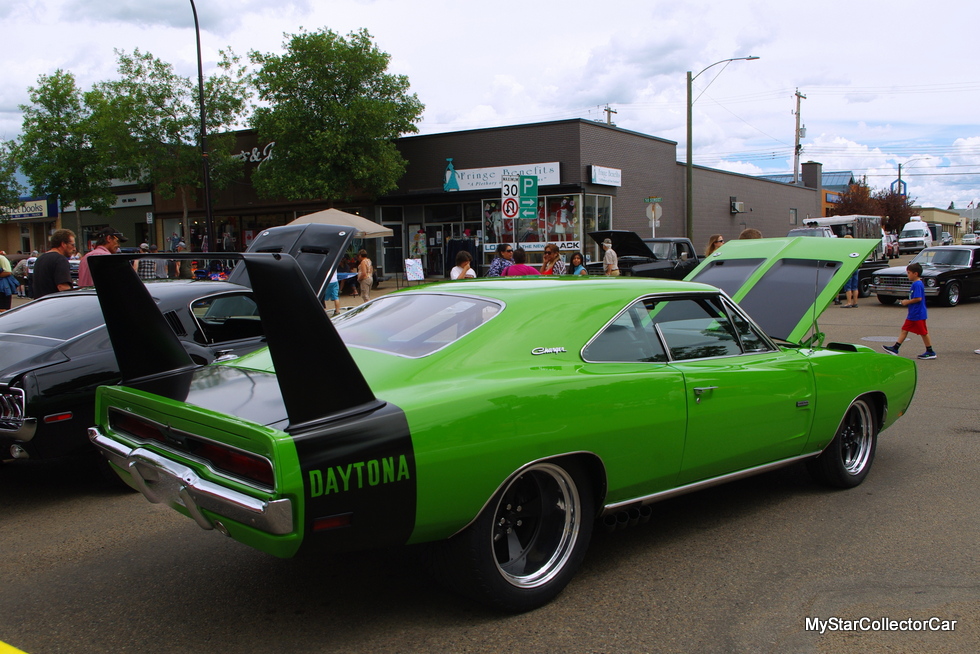 Dale Drever asked that question and came up with a real life answer when he found a project 1969 Charger RT/SE. The car wasn't exactly as advertised because it didn't quite match the description so when Dale flew out to pick it up he found out it was under construction as a track car. He found out "it had been tubbed" and while the back end "was pretty good", the front end "was a lot worse".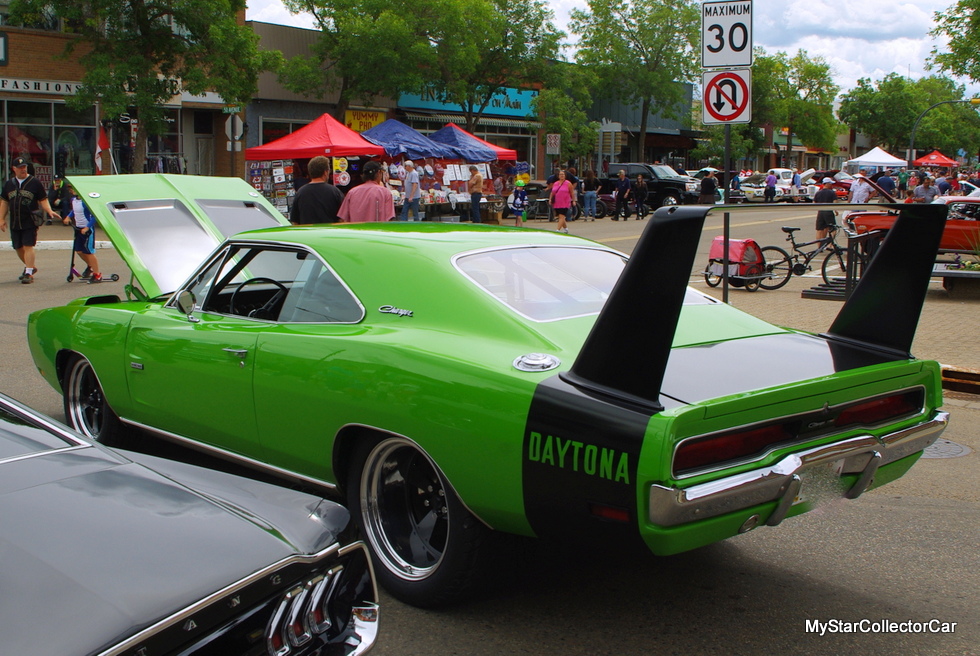 Dale took a dramatic turn in his vision for the Charger and it started with a Daytona wing he'd found at a swap meet many years ago. He bought it with the idea that he'd eventually build a Daytona tribute because he'd always wanted one so Dale decided the fate of the Charger was written in stone.

Once he'd made that decision he bought the aftermarket nose and rear window plug so the car would definitely look like a real Daytona with a pro touring attitude.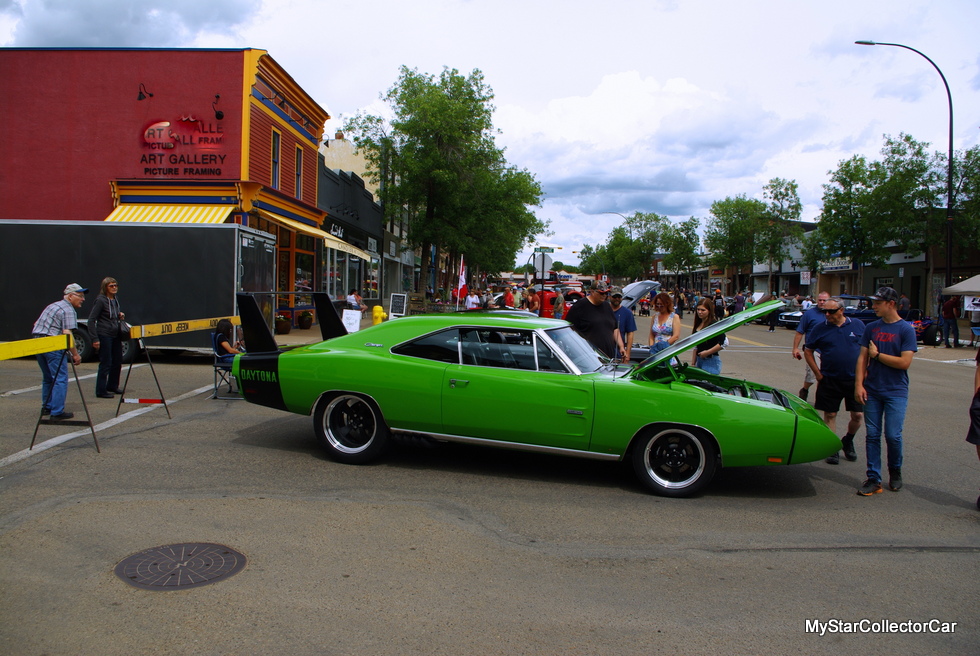 The other part of the equation was the power train and Dale definitely had a game plan. He found a wrecked Hellcat with a 6.2 supercharged 3rd Gen hemi and a 6-speed manual transmission so this definitely upped the game for the old Charger. Suddenly a 2nd Gen 426 hemi looked a little tame.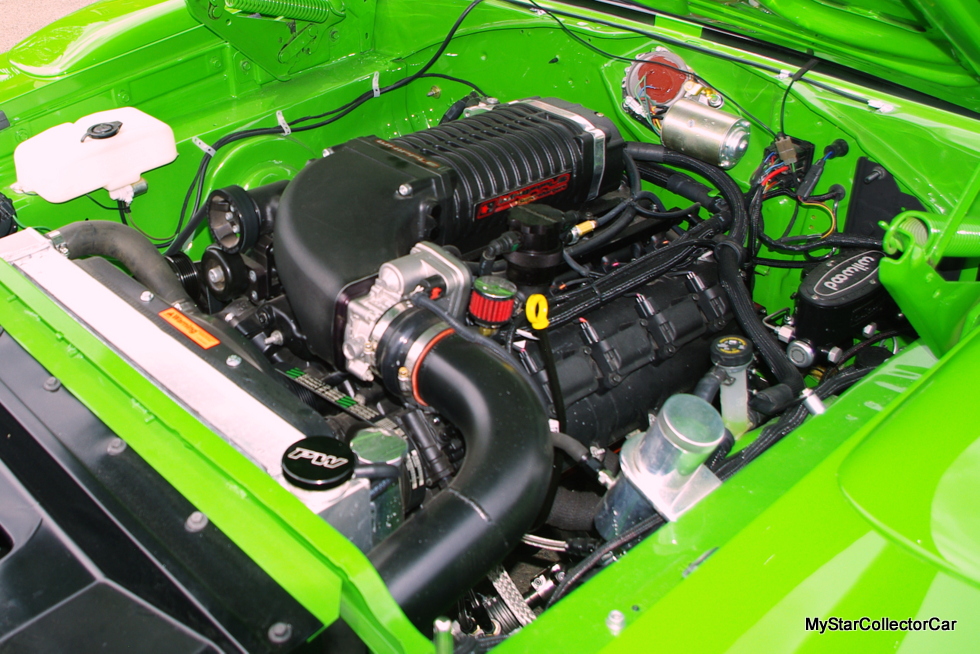 The factory supercharger was a little tall for the Charger hood so Dale found an aftermarket supercharger with a lower profile. It also took the Hellcat Hemi up to another level so this one delivers 700 horsepower at the rear wheels. Dale added zoomie exhaust tips for a personal touch but he admits the 3rd Gen hemi is "pretty loud".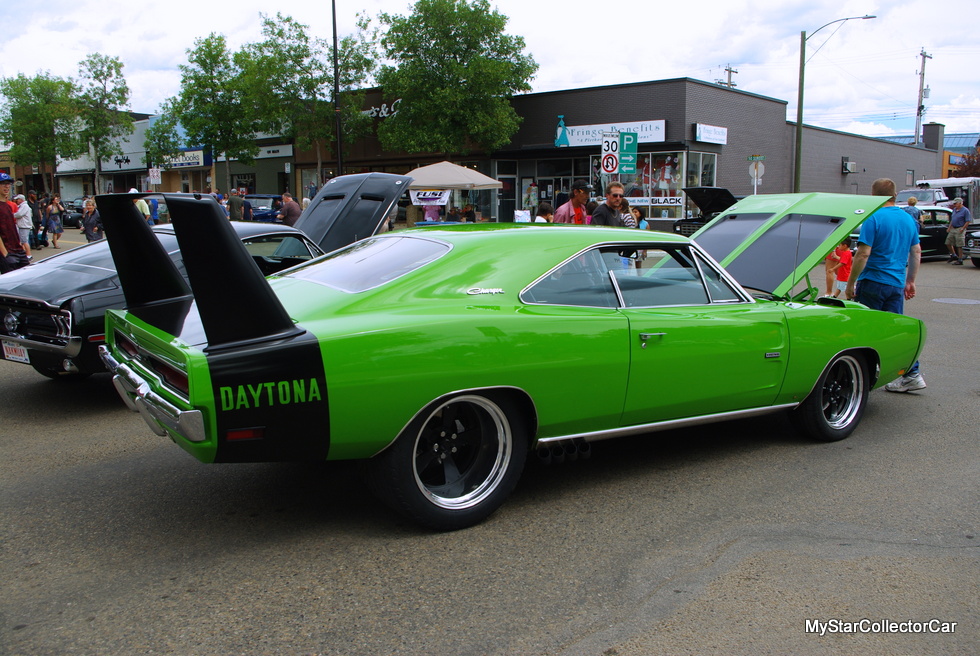 This was not a simple swap because the old Charger has 60s electronics and the Hellcat has state of the art 21st Century technology. The solution was to use as much of the Hellcat circuitry but Dale admitted the "gauges were a little tricky".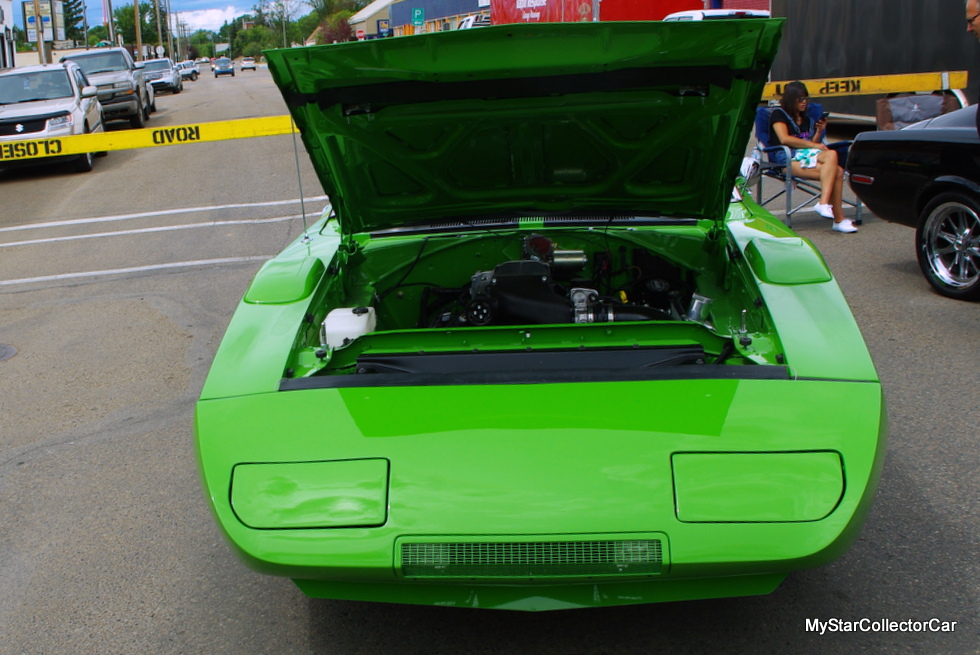 The '69 Charger was built for speed but it didn't have the suspension to handle the demands of a built Hellcat Hemi under Pro Touring conditions so Dale found an aftermarket setup that could handle insane speeds. This car could outrun a Ferrari in every way.
Dale said the Charger has a 5:55 rear end so in most cases the car would hit 60 miles per hour at Warp Speed and die right after that but Dale said his car drops the rpms down to 1800 rpm at 70 miles per hour so the 6-speed manual is a huge factor.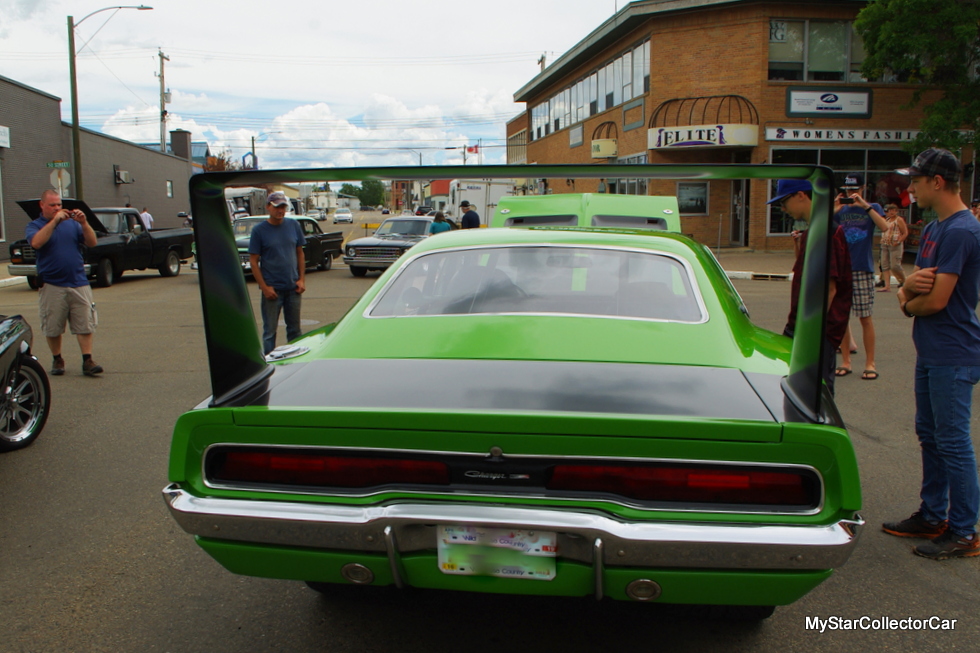 The combination gives the Charger a huge advantage so it'll smoke the tires at highway speeds but it also has long legs at top speed. Dale has a lofty goal for the Daytona tribute—he wants to take it up to 150 miles per hour under controlled conditions then haul it to Bonneville for a real test.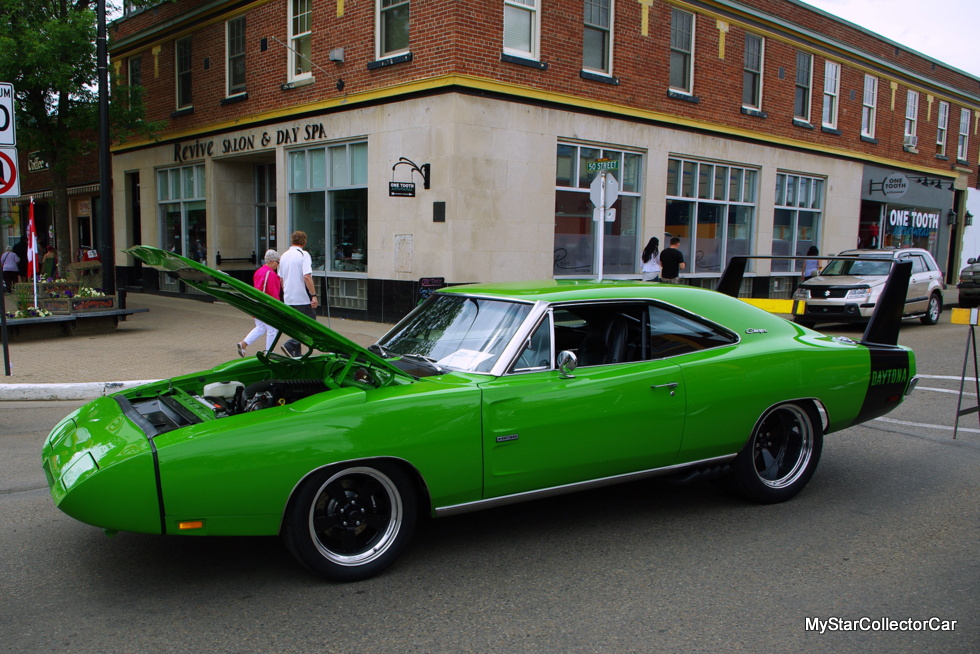 He wants this Daytona clone to be the first Hellcat-powered '69 Charger to hit 200 miles per hour—that's what happens when you have a vision, a '69 Charger and a Daytona wing.   
By: Jerry Sutherland
Jerry Sutherland is a veteran automotive writer with a primary focus on the collector car hobby. His work has been published in many outlets and publications, including the National Post, Calgary Herald, Edmonton Journal, Ottawa Citizen, Montreal Gazette, Saskatoon StarPhoenix, Regina Leader-Post,  Vancouver Sun and The Truth About Cars. He is also a regular contributor to Auto Roundup Publications.
Please re-post this if you like this article.