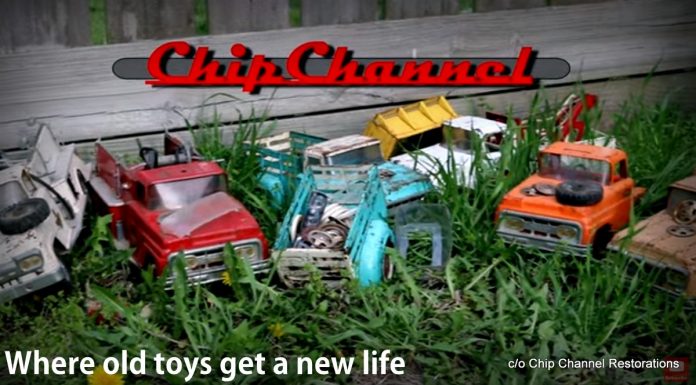 Do you remember the first shiny Tonka toy truck you found under the Christmas tree when you were a kid?
Do you remember how long it took to turn that pristine toy into a demolition derby survivor?
I've watched almost every episode, so I understand the basic process behind these restorations, but I wanted a little more detail, so I contacted Chip Channel Restorations and did what I always do at MyStar. I asked questions. The first one was about how the show started so this was the reply.
"I've been doing this since January of 2020, it started as an attempt to just get back into a hobby as my life was being consumed by my day job. It was more of a stress management hobby than anything for me and I've been excited to see how many people enjoy this hobby as much as I do".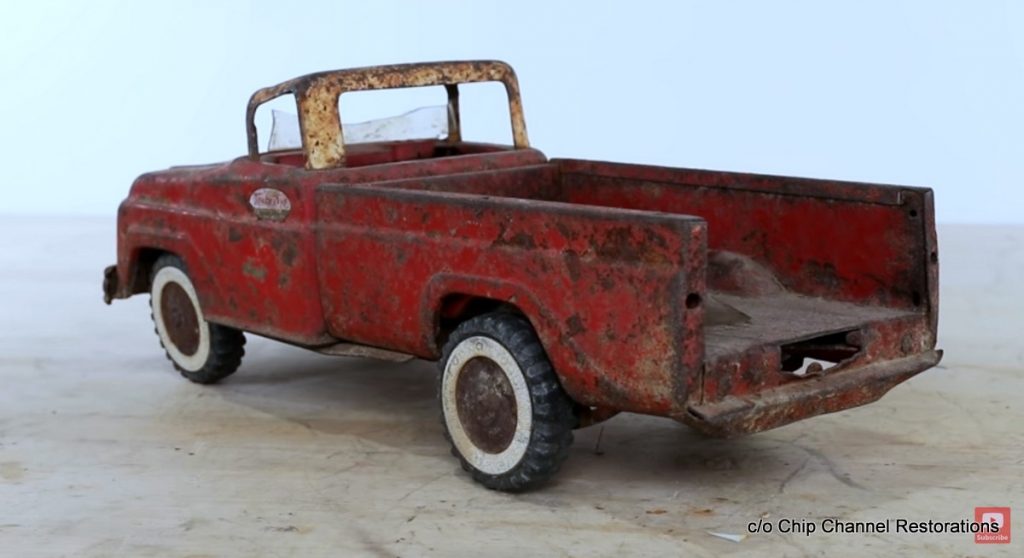 The next question was obvious. How do you find the projects?
"I look in many places for toys, eBay, Facebook marketplace, local antique shops, swap meets as well as have some donated by viewers, what I've unfortunately found out, is that many toys that are listed for sale are in very nice shape, as many people believe the rusty ones just aren't worth anything, this makes it hard to find projects that truly need to be restored. I actually end up paying a premium for junk toys over nice looking ones just to have content".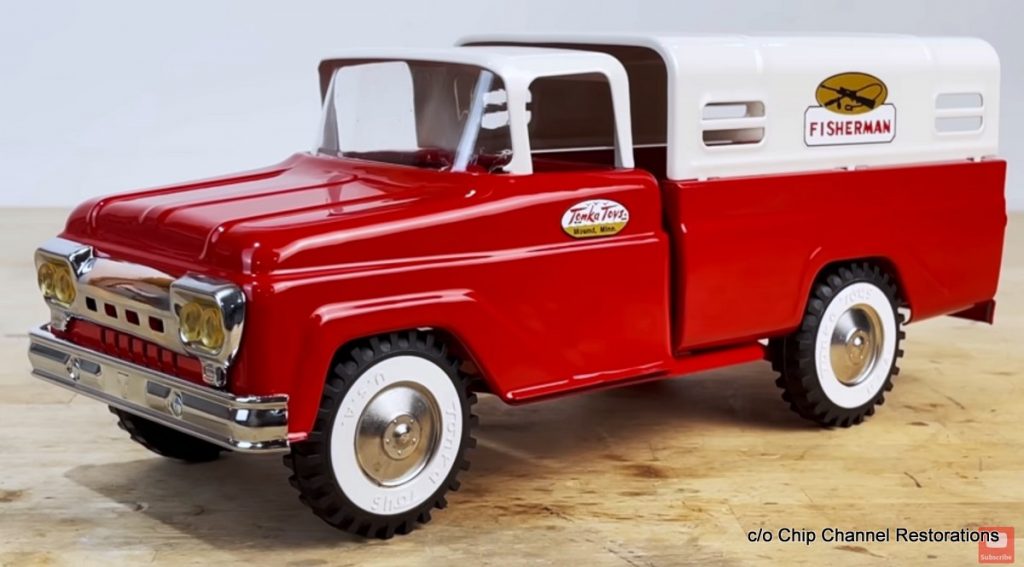 The process is similar in every project, but I wondered what kind of skill level you need to take on these rusty old toys–this was the reply.
"As far as special skills go, I don't consider anything I do very special, it's just taking the time to learn the equipment and understand how everything works. Ever since I was little, I have been obsessed with learning, and today you can literally teach yourself anything on the internet for free. If someone has interest in doing something like this, the best advice I can give is to just get started. Everyone sucks in the beginning, just focus on improvement, and keep going".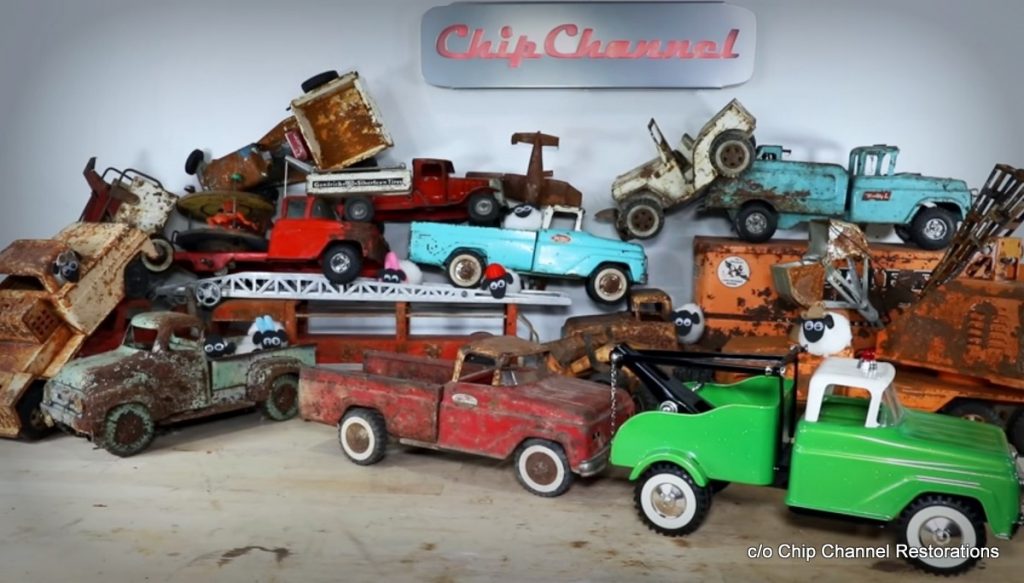 You'll see a lot of spare parts in front of the Chip Channel Restoration wrecking yard, so I asked if there is an inventory of commonly used parts for these projects.
"I do have quite a few parts at my disposal, however it's just a consequence of the hobby, I don't intentionally go out looking for spare parts… they just kind of show up. I'm sure this makes sense to all the car guys and collectors. Parts are available for the most common toys, however the parts that are not available make this hobby all the more fun. Looking for spare parts or building parts from scratch keep this hobby interesting, if it was too easy, I would lose interest fairly quickly".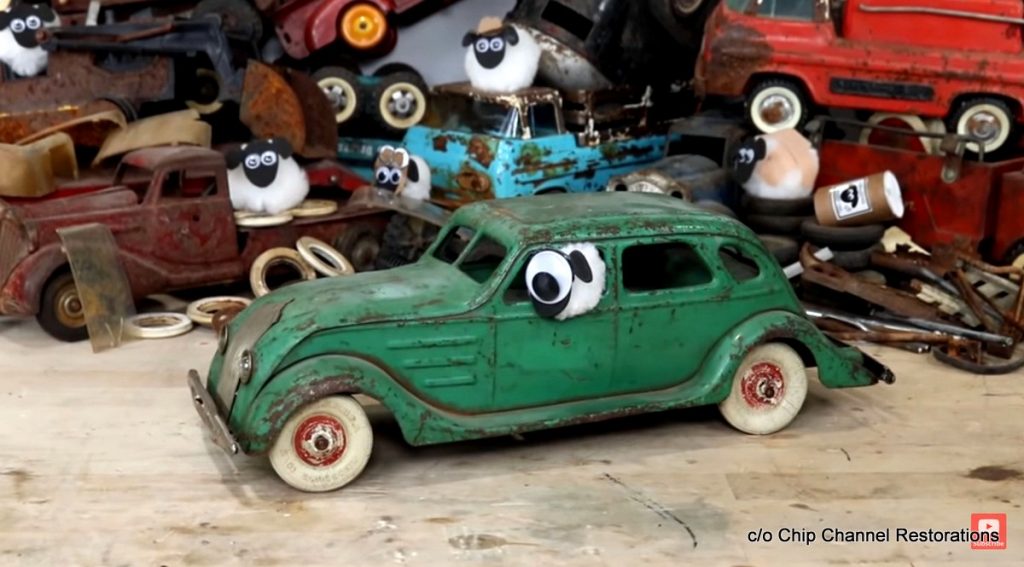 There are some fairly complicated moving parts on these old toys–especially if they are tow trucks or construction vehicles and they have specific, gears, cranks, hooks, tailgates, decals, wheels, and windshields. That pointed me to my next question, so I asked about the details side of these projects.
"I research the model year and accessories on many of these toys just to make sure I list them correctly on my page, many times I'll search for original magazine advertisements and have been collecting Look Books and newspaper ads. Tonkas are easy and most of the information is available, however Structo, Nylint, Buddy L, Keystone and other brands are a little tougher to find information on. Depending on what I'm looking for there is a wealth of knowledge on Facebook groups dedicated to collecting old pressed-steel toys".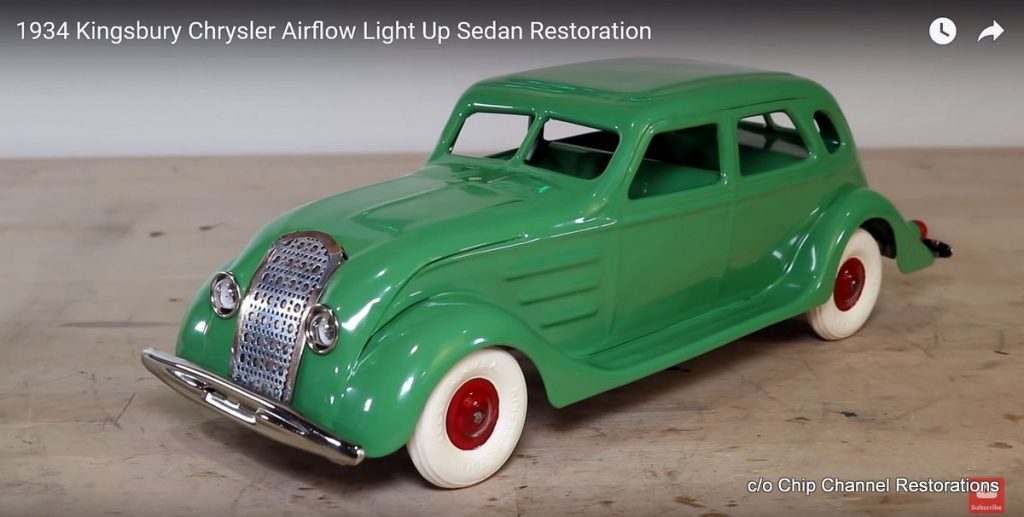 Car projects can take years, but toys are far less complicated, so I asked how long these Chip Channel Restorations projects take to go from rusty, neglected, and beat-up to mint condition
"An average restoration takes 30-50 hours depending on the shape and size of the restoration. Keep in mind some of this time is inflated due to having to setup camera angles and lighting for each shot, if I had to guess I would say I lose 3-ish hours setting up shots and then I lose another 7-8 hours editing everything together".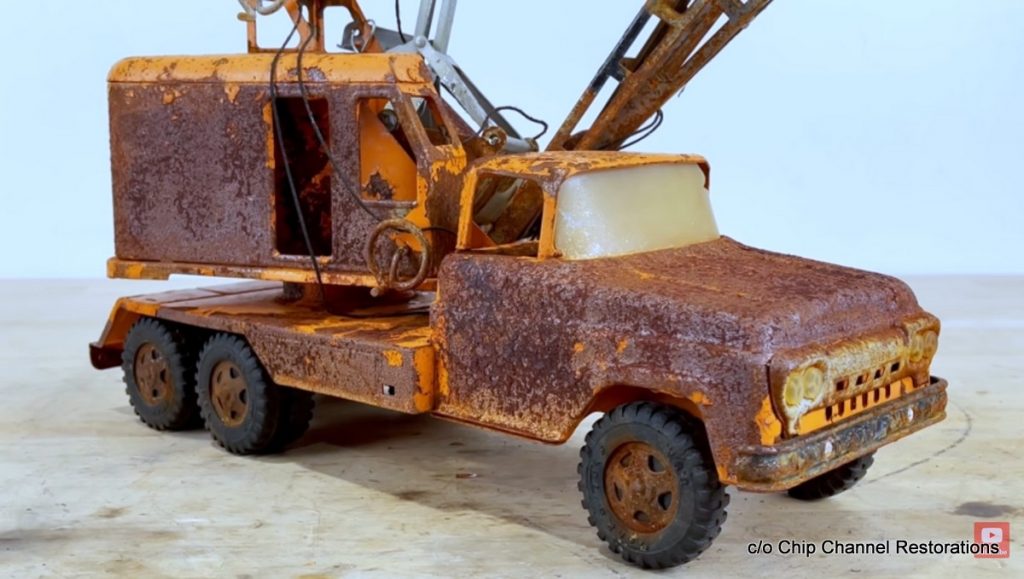 Restorations always increase the value of a rusty old hulk in the world of big cars and trucks, so I asked how much these toys appreciate after they're brought back to their factory fresh glory. The answer surprised me.
"Unfortunately, many of my projects are worth less after the restoration than before, just due to how collectors are. Luckily these are all for my personal collection, so I'm not worried about their value".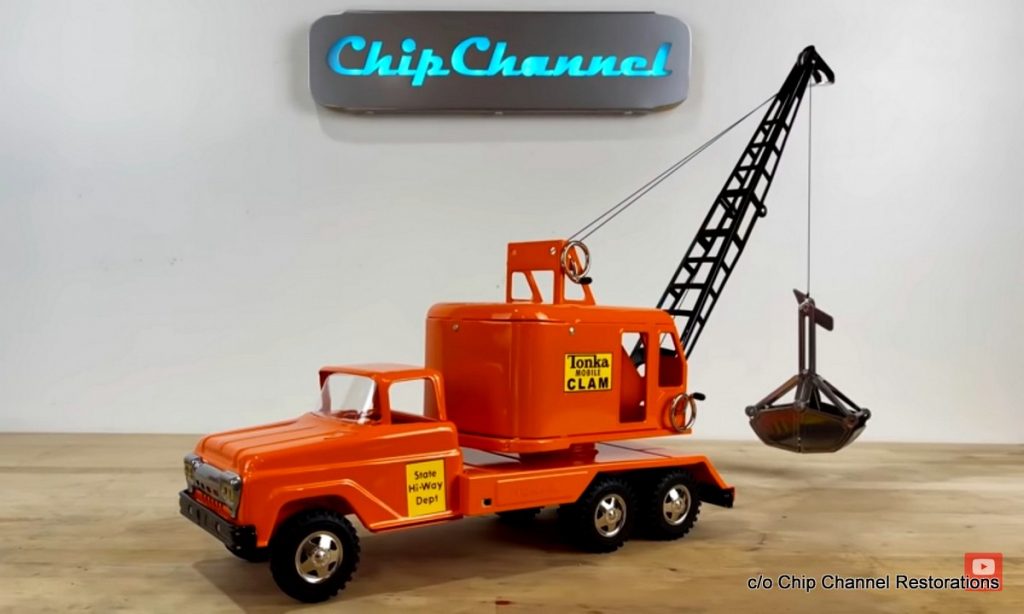 I wondered how many vehicles were in the Chip Channel fleet so that was my next question.
"To date I've posted 76 restorations, originally, I was posting every Sunday for the first year and then backed off to a video every other Sunday for the second year, I'm now contemplating doing a video every third Sunday just to allow some additional time for more detailed restorations".

My last question was about the toughest restoration done on the Chip Channel.
"As far as toughest job, each of them has their moments that present their own individual challenges, I honestly can't call one out that I really think was way worse than any others yet, however I'm sure there will be one eventually".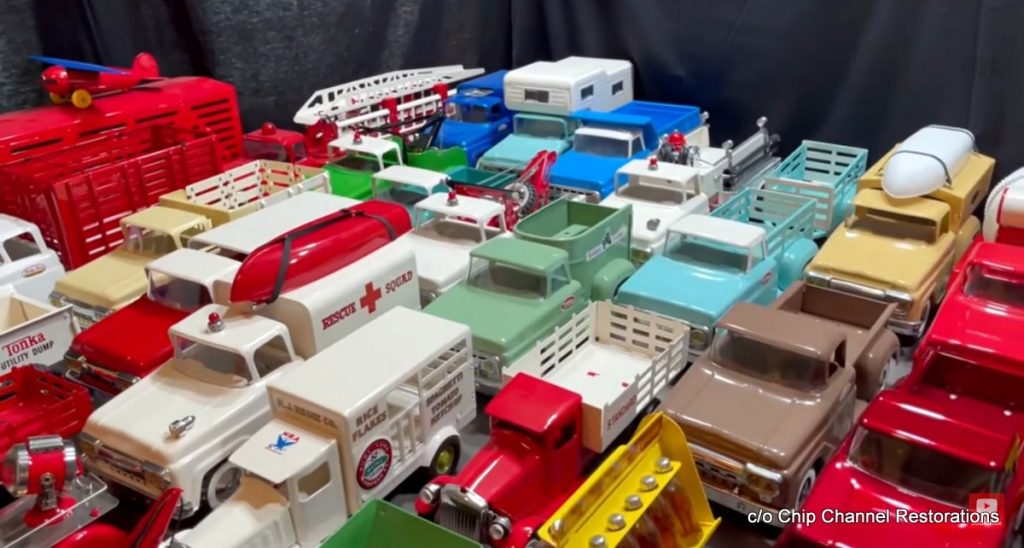 By: Jerry Sutherland
Jerry Sutherland is a veteran automotive writer with a primary focus on the collector car hobby. His work has been published in many outlets and publications, including the National Post, Calgary Herald, Edmonton Journal, Ottawa Citizen, Montreal Gazette, Saskatoon StarPhoenix, Regina Leader-Post, Vancouver Sun and The Truth About Cars. He is also a regular contributor to Auto Roundup Publications.
Please re-post this if you like this article.