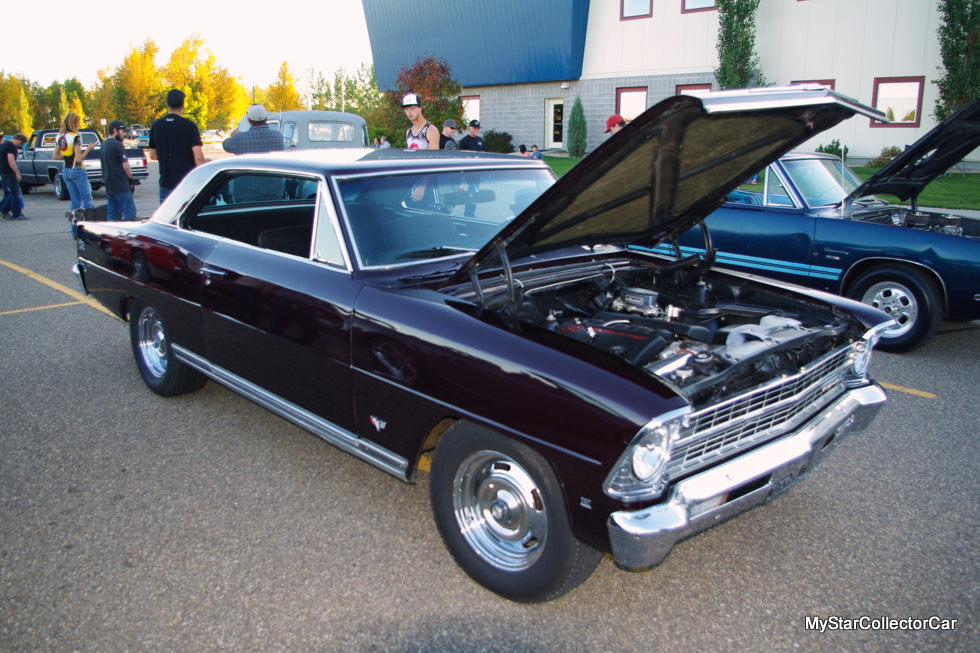 Car guys are, by nature, traditionalists because tradition is the essence of the car hobby.
Despite this commitment to "things that were", car guys also believe in the mantra "how can I make things work better?"
Resto-mod is a recent term but in reality, rest-mods have been around since the first time a guy added an extra carb and brakes to a Model T.
Norm Johnston is a firm believer in the concept of a resto-mod. He bought this '67 Nova back in 2008 and it was a standard small-block Chevy (383 stroker) in a light car combination.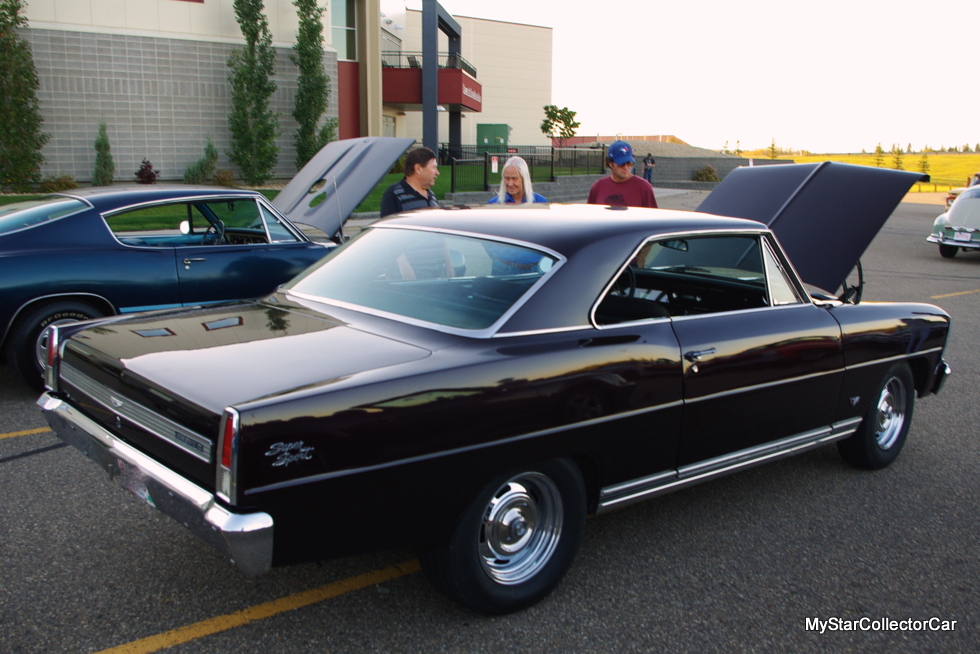 He drove it for about two years then Norm thought about how he could take his Nova to another level of performance so he made a list. The bottom of the list had a simple sentence—"needs better brakes".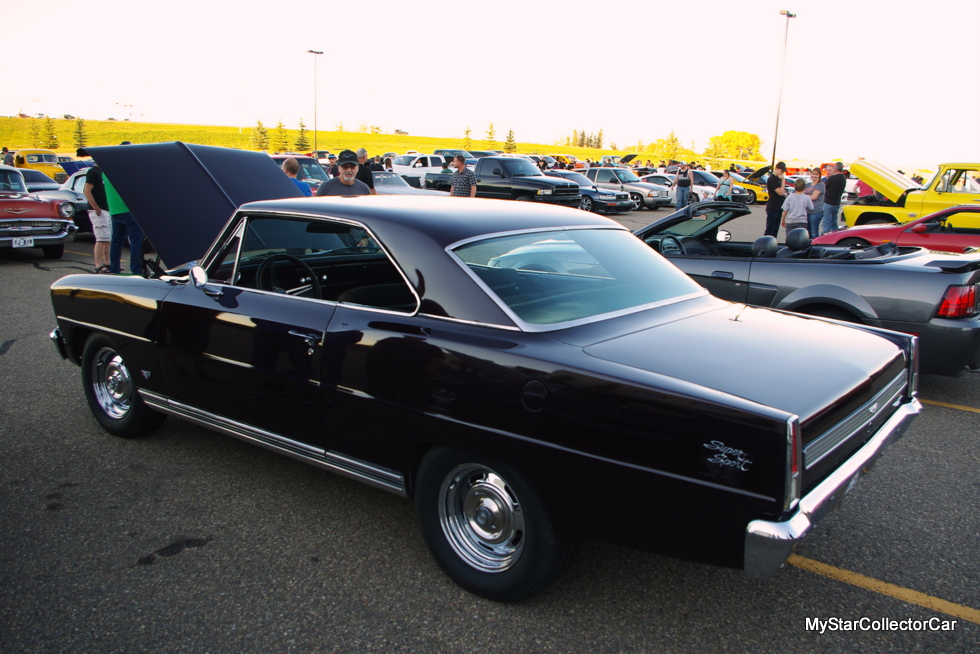 There were many other items on the page but Norm took on the brakes and he said "they're 4-wheel discs now and they'll stop as well as any ABS car".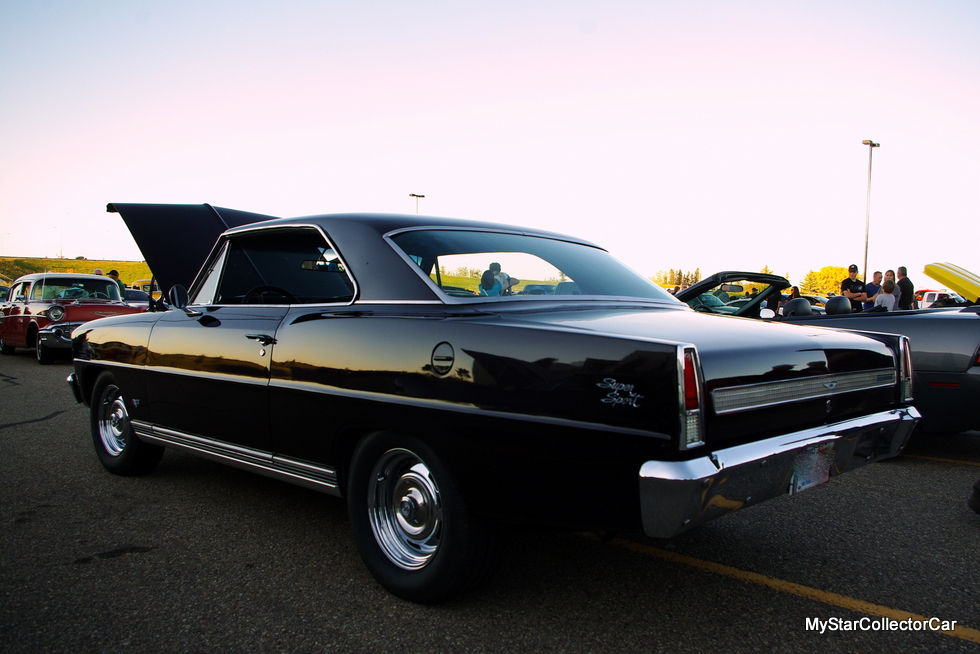 Steering was another issue on the Nova. This is a track car so Norm added rack and pinion so now the car will handle just about anything the track and regular street driving throws at it.

The next stage was the engine. Norm wasn't thrilled with the nine miles per gallon number on the old 383 stroker because he drives this car to and from the track and those numbers really cut into the budget.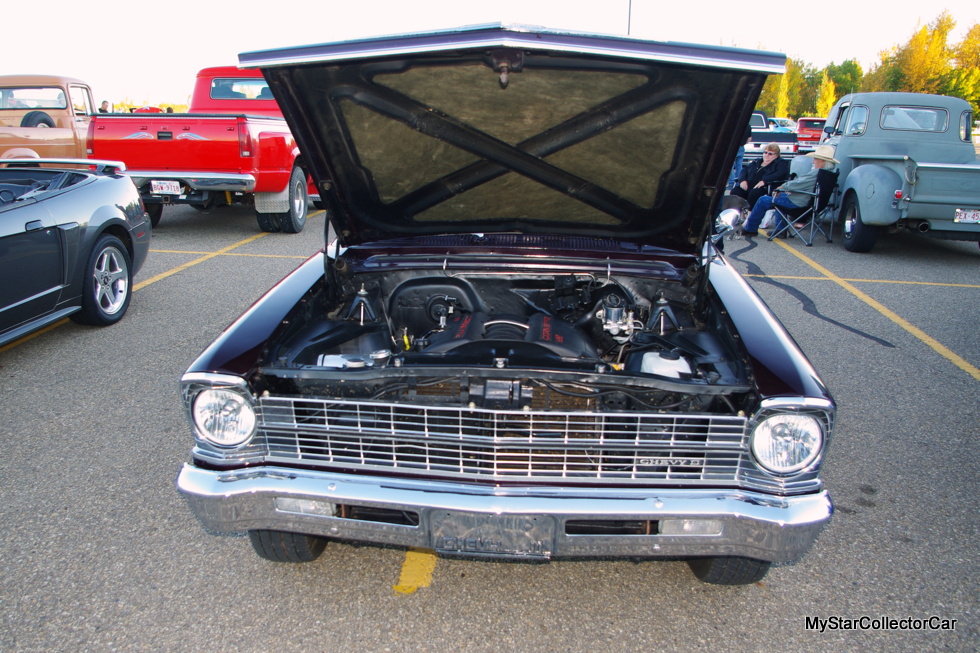 Norm found the perfect donor car in the form of a 2005 Corvette. This is an all GM-injected car with a 4:11 rear end and 4L65E transmission so this little Nova gets a very respectable 27 miles per gallon plus it's a legitimate 12.5 second ride at the track.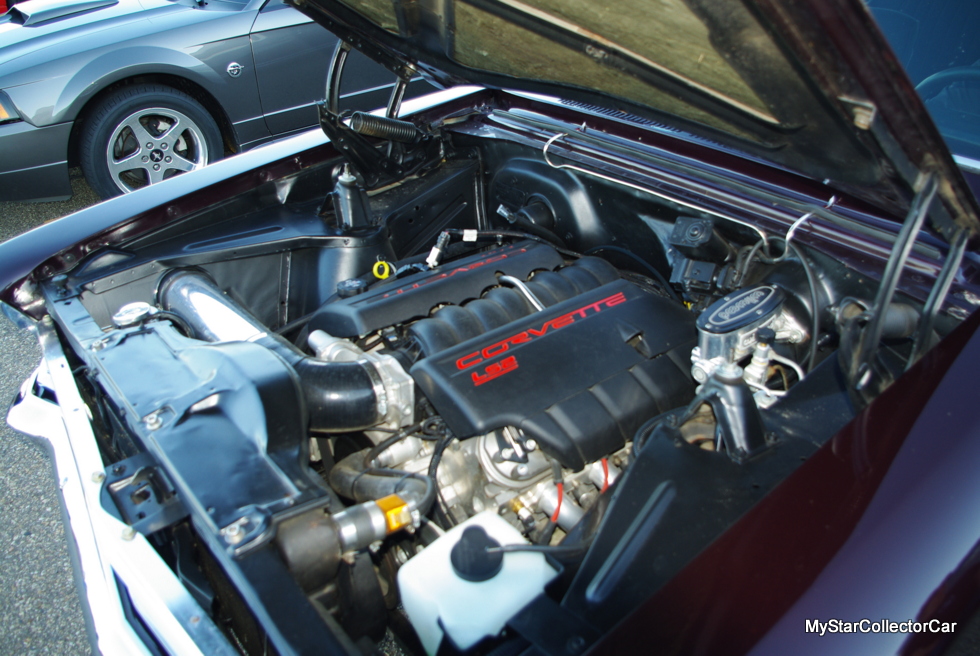 This exercise in retrofitting has paid Norm back in many ways. He reported he "drove it in a parade and it was very civilized" and basically he "drives it a lot".
Norm doesn't have a radio in the Nova—he's not sure he could hear it because when he punches the throttle this car "scares your dogs and little kids". There's little doubt because Norm had half the car show staring at the Chevy when he hit the throttle to demonstrate and at least two car alarms went off.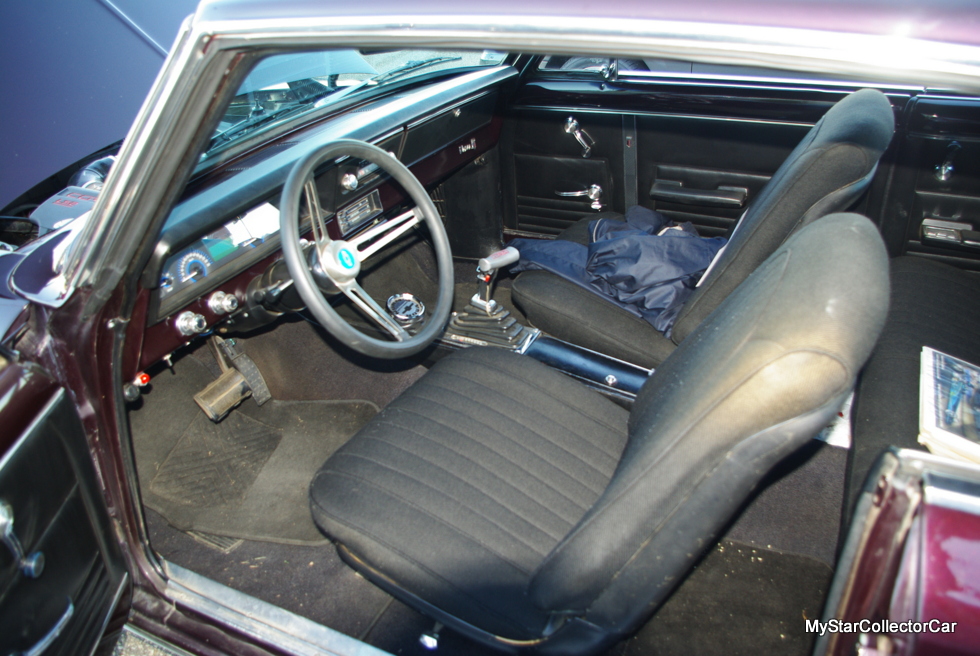 The Nova's versatility is unsurpassed because Norm can get off work, drive a few hours to the track and be ready to roll at the gate. He said all he has to do is "let about 10 pounds out, do the runs then add 14 pounds back into the tires and drive home".
Norm said he's holding the Nova back at highway speeds because this car is born to run and it "works well" at higher speeds and it loves corners.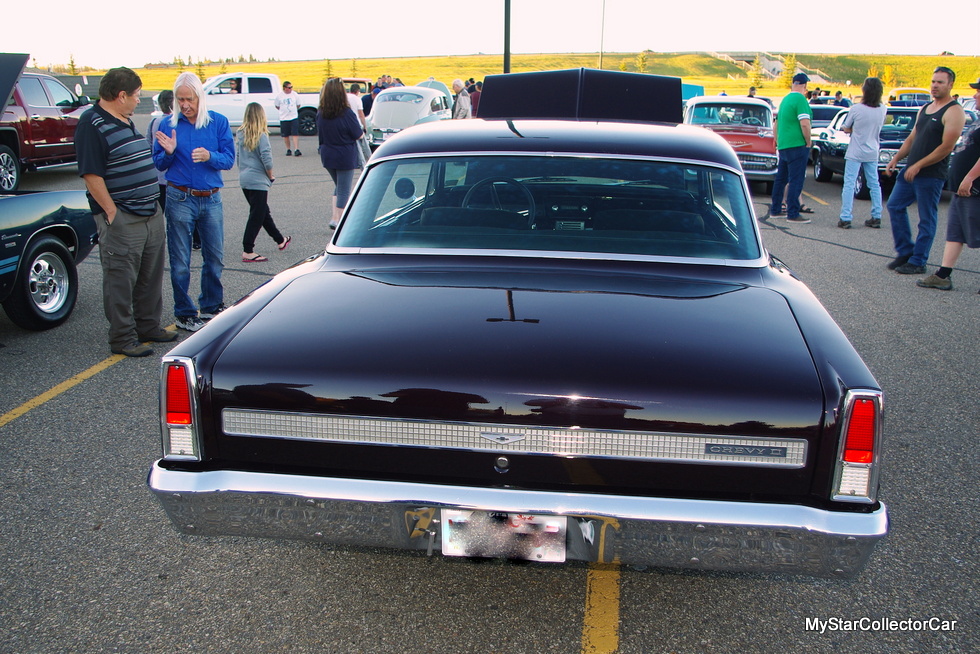 He wanted  "a sleeper look—it's supposed to be subtle" and he definitely achieved his goal. Norm called it "a hell of a sleeper" because most guys call it "Granny's car" until they go up against it—then the full fury is unleashed.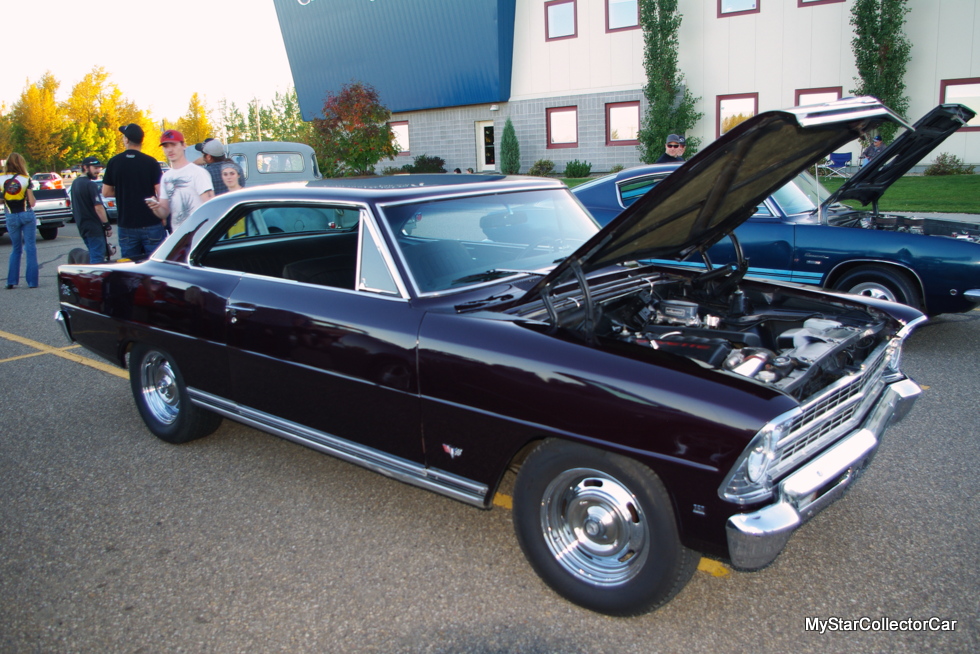 Norm is a detail guy so he has notes on every run he's ever taken because he wants to know what works and what needs to hit the discard pile. He records everything from track temperature to fuel mix in his never-ending quest for a better time but one thing never changes.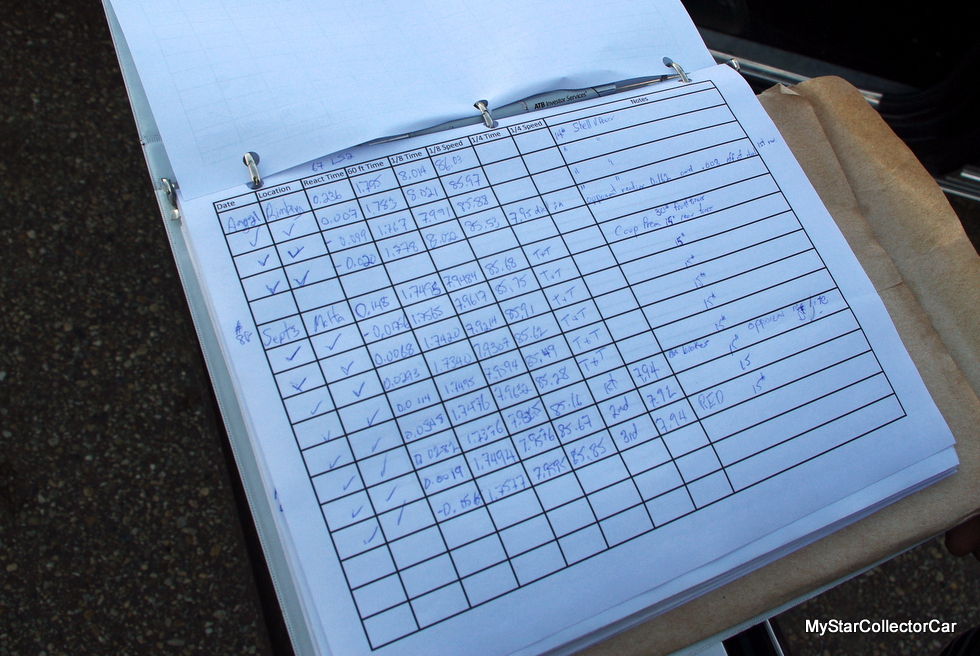 That 27 miles per gallon number on the trip home.
Jerry Sutherland
CLICK HERE to Like us on Facebook
CLICK HERE to Follow us on Twitter
CLICK HERE to Follow us on Pinterest
Please re-post this if you like this article.