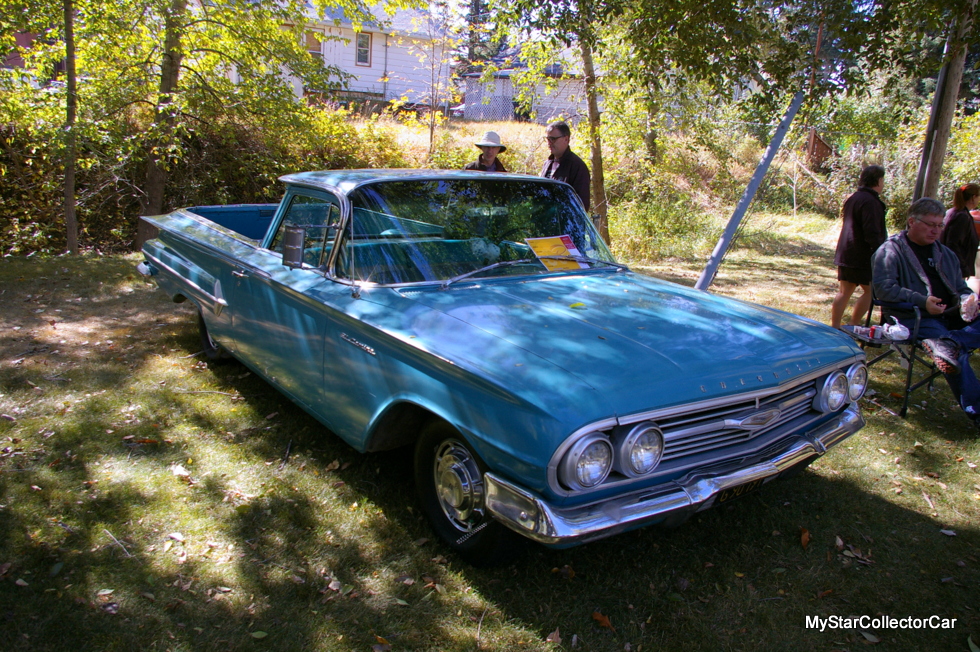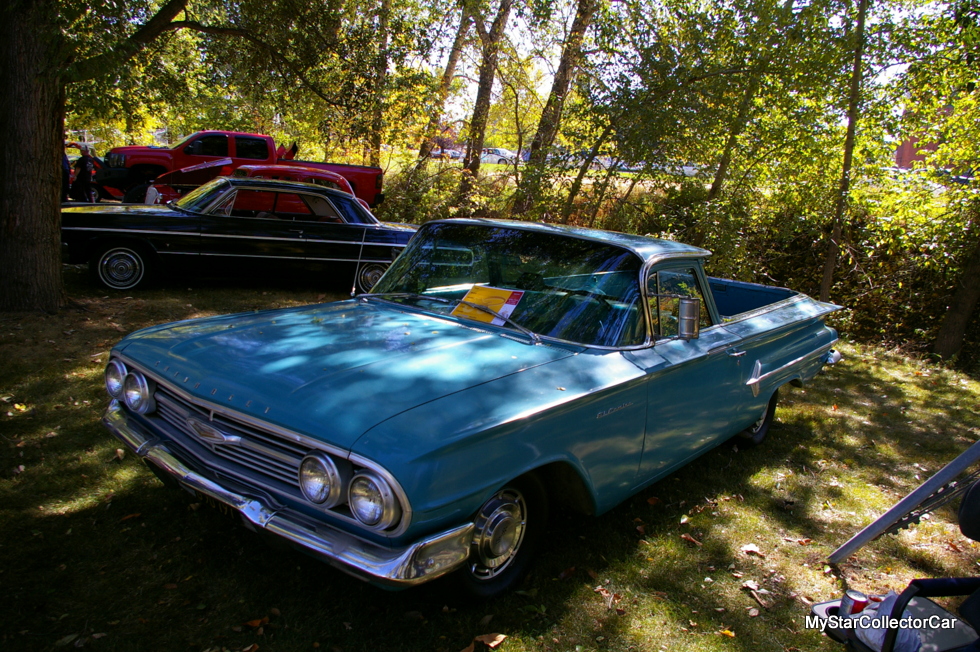 Mark MacDonald has become the family historian when the topic involves his 1960 Chevy El Camino because this Elky has become a legacy vehicle in his extended family.
The El Camino's history with one family began 55 years ago in California when Mark's mother in law purchased the unique GM car/truck combination as a 3-year-old used vehicle.
Later, Mark's future bride became its owner during her high school and college years until Mark became its custodian when she moved north to his home in western Canada.
The El Camino was already a fixture in her family and Mark "married into it (the Elky)", in his words.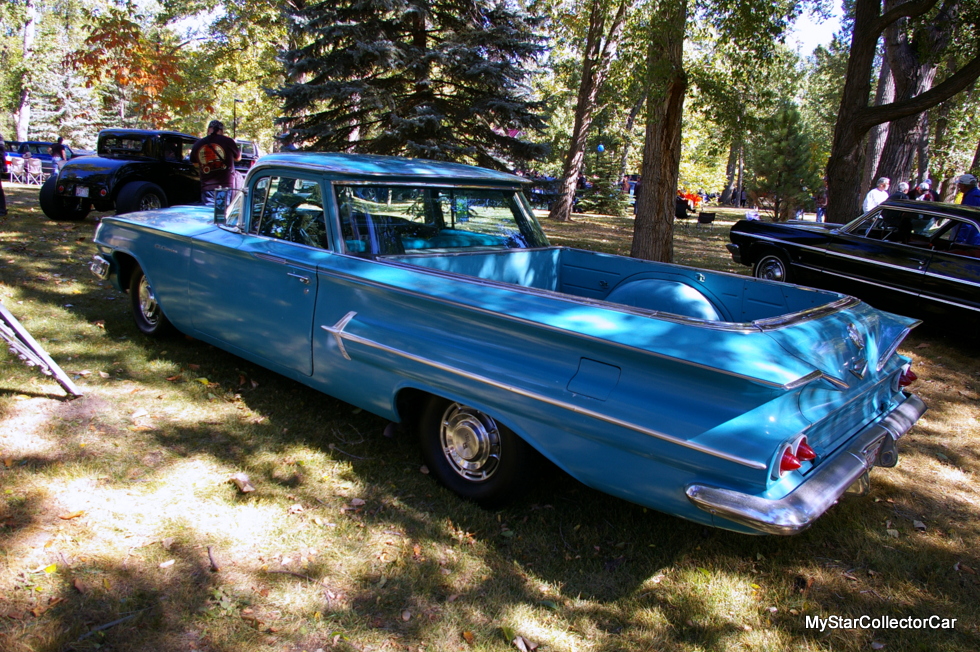 The El Camino was GM's answer to the emergence of the Ford Ranchero when the El Camino debuted in 1959. The two automotive companies were fierce rivals, so the El Camino was not a huge surprise after Ford built their first car/truck combination in 1957.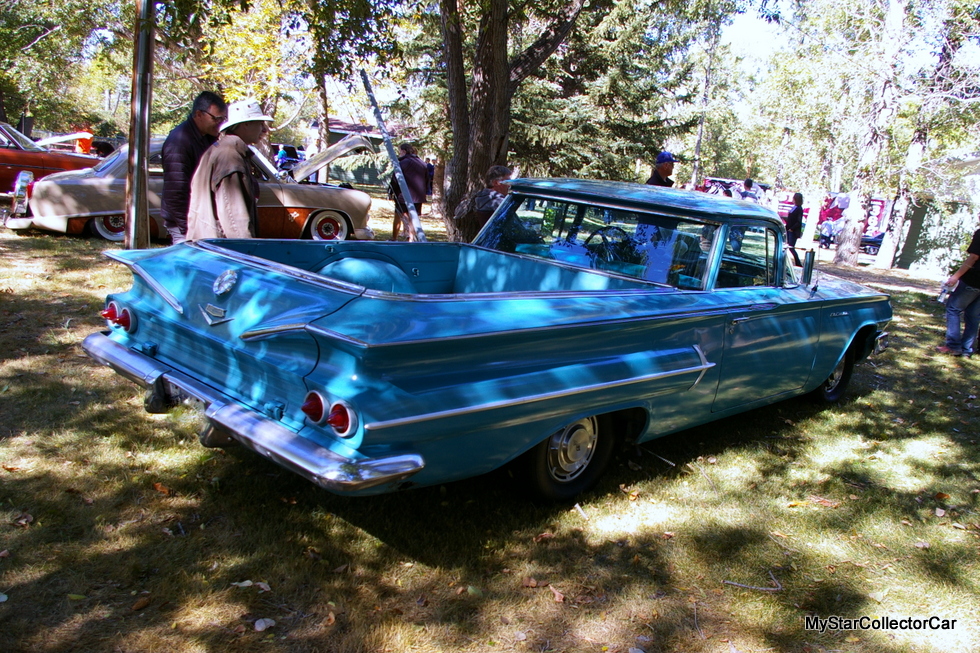 The 1960 El Camino was the last car/truck produced by General Motors until 1964 when the mid-sized Chevelle revived the El Camino brand for the General.
Mark told MyStarCollectorCar that his 1960 El Camino was not produced in massive numbers. Our research indicates that GM sold 22,246 El Caminos in 1959-and only 14,163 El Caminos in 1960. Ford's sales numbers were almost identical (in a mirror image sense) to General Motors during the same period.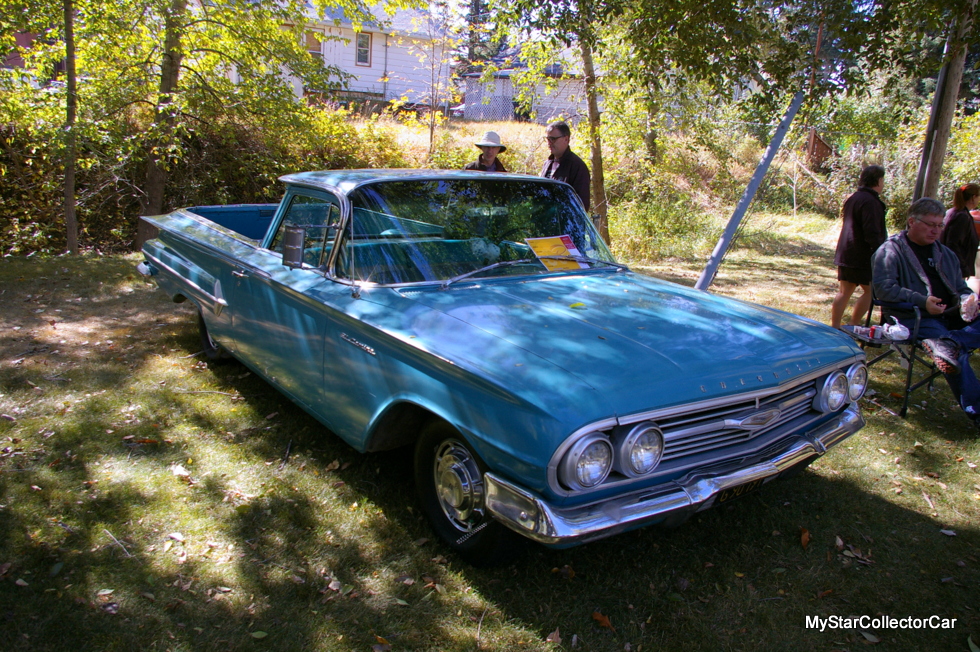 Ford sold about 7000 more Rancheros in 1960 (21,027 vehicles) and the numbers indicate GM took a direct hit with their El Camino sales (about 7000 less Elkys) that same year. Ford moved the Ranchero model to their brand new compact car (Falcon) in 1960 and the decision paid off handsomely for them.
Subsequently a newly orphaned model like a 1960 El Camino was likely a good purchase decision in 1963 for Mark's future mother in law.
Mark is not by nature a big GM guy, but he loves the family history found in his 1960 El Camino. The 58-year Elky is virtually a survivor vehicle and has stood the test of time very well over the ensuing decades.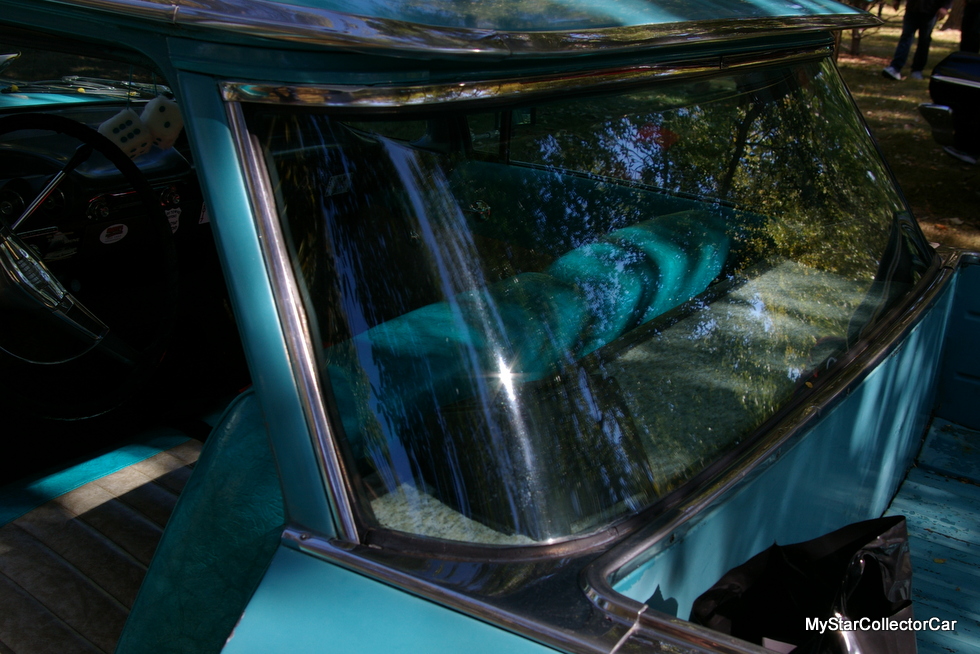 The snow-free California years were kind to the exterior El Camino during its years as a daily driver in that sunny state, so the car/truck hybrid still sports its original paint. The interior was redone at a reasonable rate in the 1970s because the warm California sun is not easy on vinyl.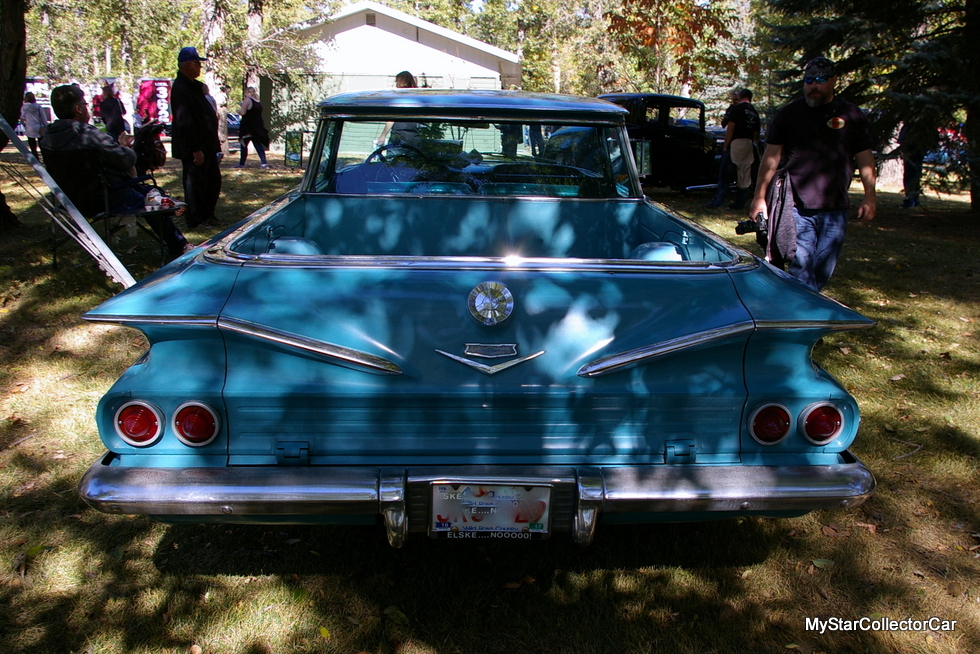 The El Camino still sports its original California black plate on the front and Mark believes the miniature lake side mirrors were an aftermarket option that were installed during the Elky's early years.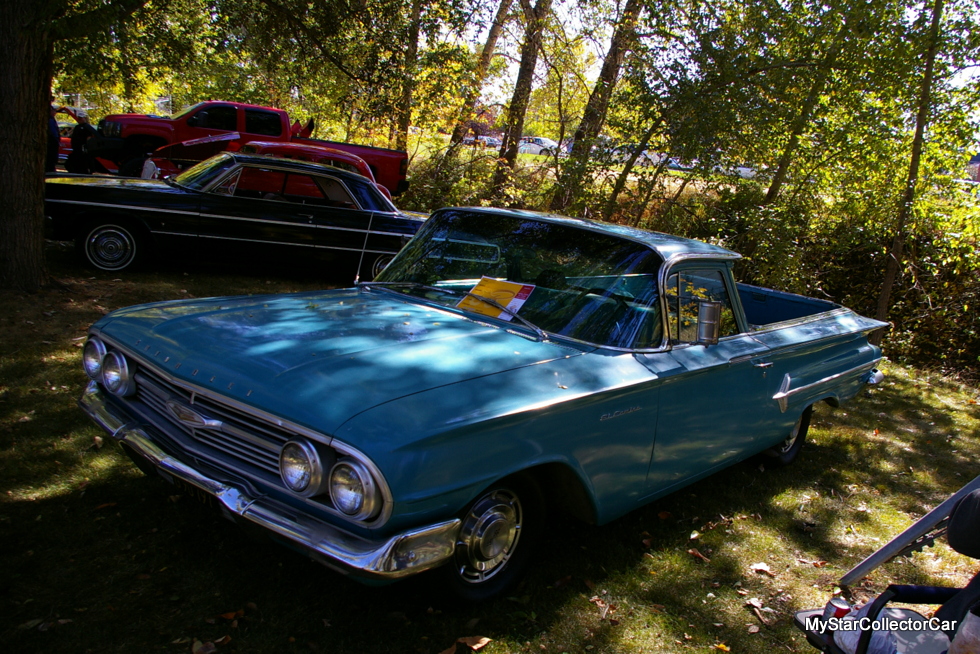 This El Camino has its original 283 engine and a 2-speed Powerglide automatic transmission after many hundreds of thousands of miles on the road.  The tranny has been rebuilt once, according to Mark, and he has only replaced the water pump on the famous Chevy small block.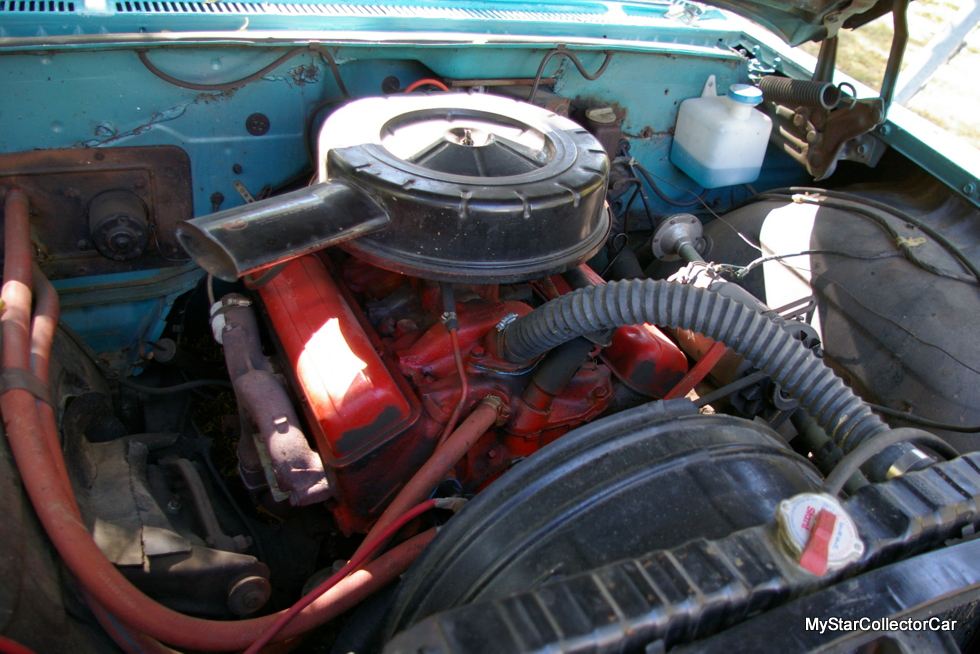 The Chevy also has seat belts that were installed in it long after the Elky left the factory.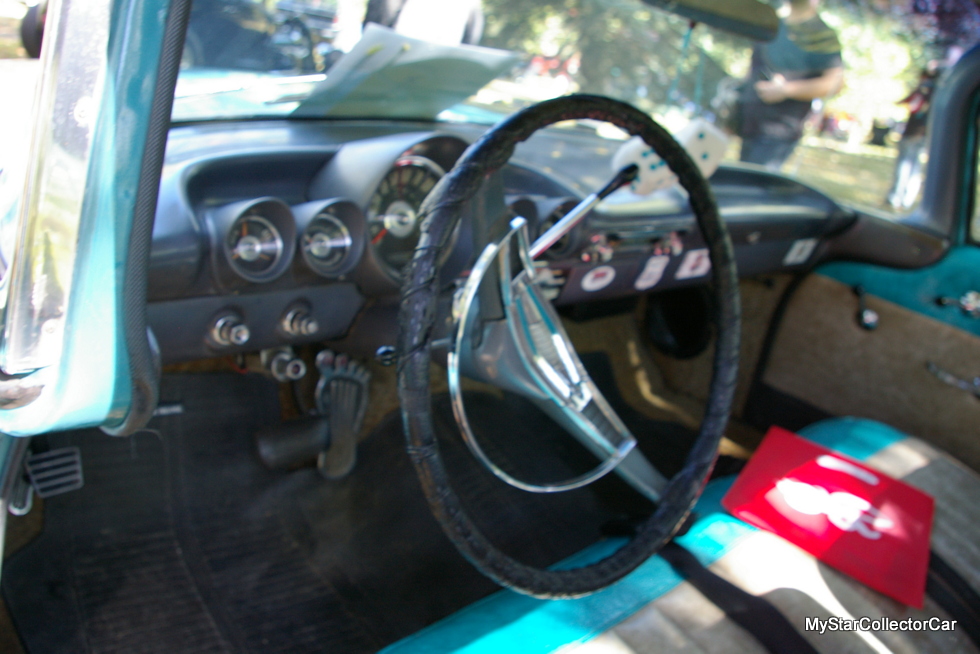 Maybe the seat belts are a good idea because Mark is happy to report that his 1960 El Camino is still capable of a steady 65-70 mph (about 100-115 km/h) on the highway.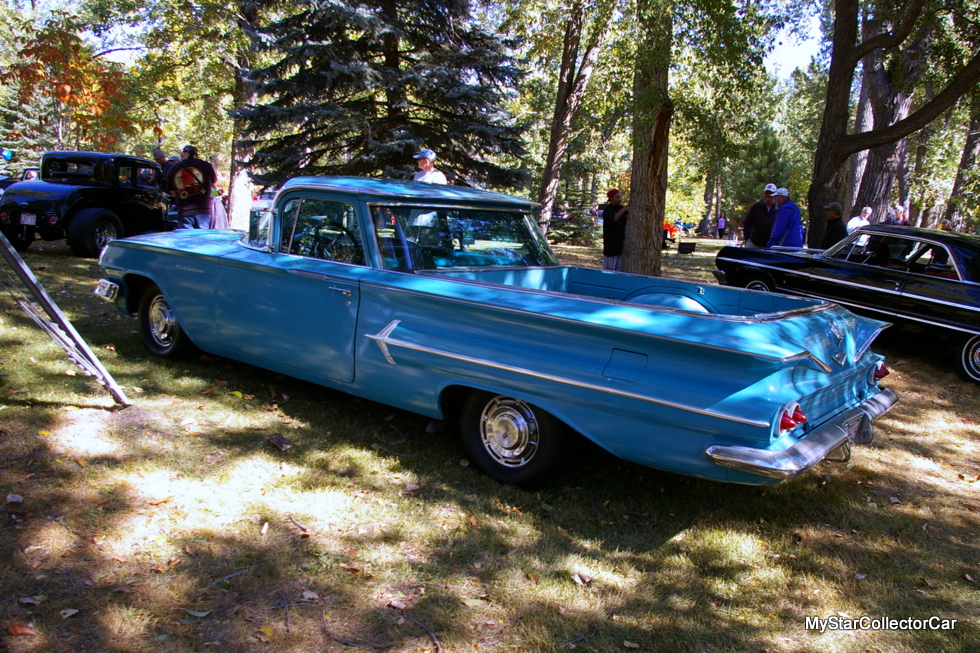 Mark may not be a big GM guy but, when all is said and done, he is a big fan of his family and their 1960 El Camino.
By: Jim Sutherland
Jim Sutherland is a veteran automotive writer whose work has been published by many major print and online publications. The list includes Calgary Herald, The Truth About Cars, Red Deer Advocate, RPM Magazine, Edmonton Journal, Montreal Gazette, Windsor Star, Vancouver Province, and Post Media Wheels Section.